North American Road Racing Association took over Viper Days.
Buttonwillow Raceway was the host to the very first event. I personally love this track as it is much
more technical to drive than Willow Springs and quite honestly much slower ! We had great weather
on Friday and Saturday but had rather wet conditions on Sunday. The club really rallied together and
introduced a bunch of Rookies to the track experience. It was great to see them as they came out of their cars
after their first session. Ear to ear smiles ! You guys did great and hopefully understand the value of learning in
a controlled environment.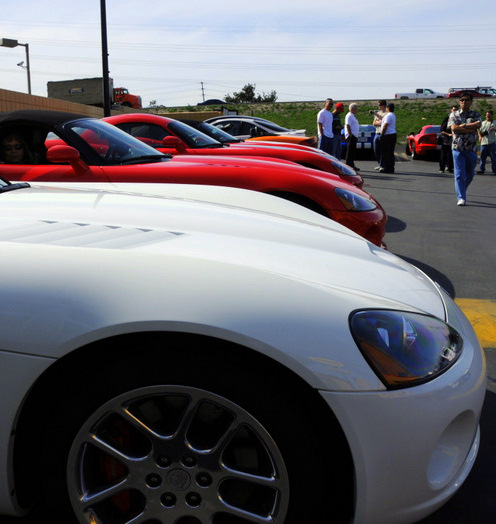 We had 13 cars head up on Friday, which made for a really nice caravan out.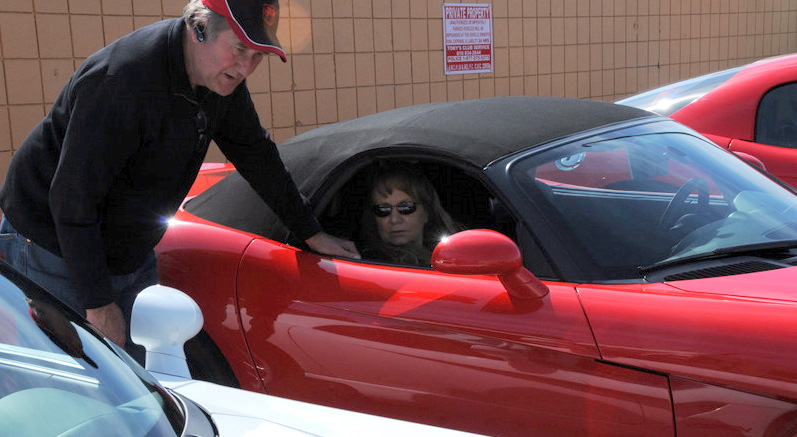 We took a quick lunch stop before heading over to the track to get checked in.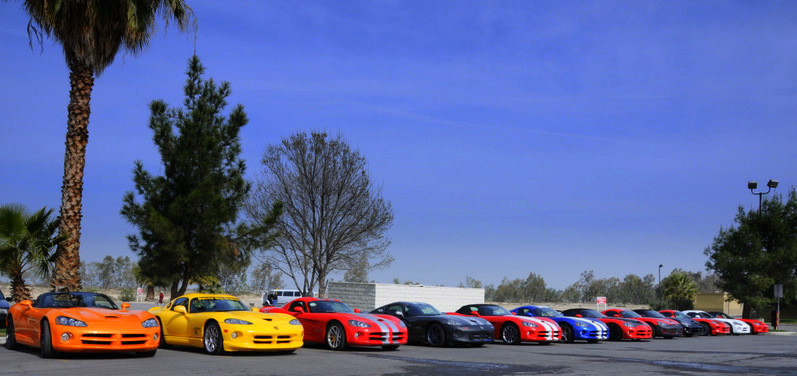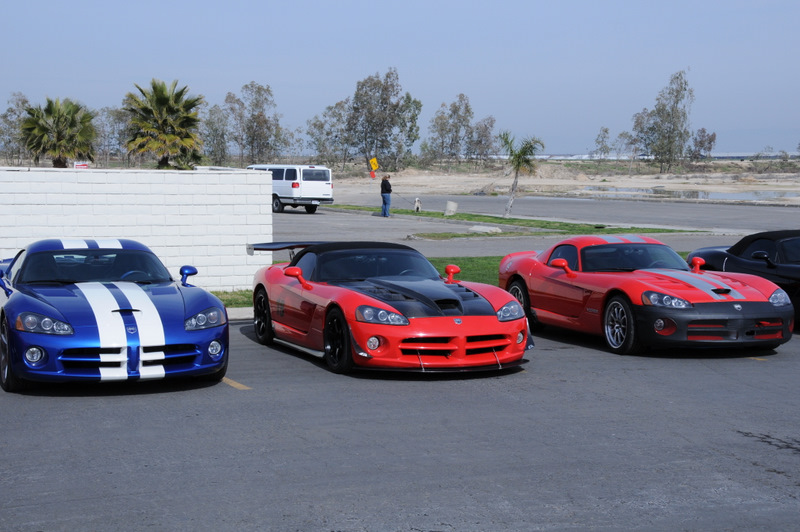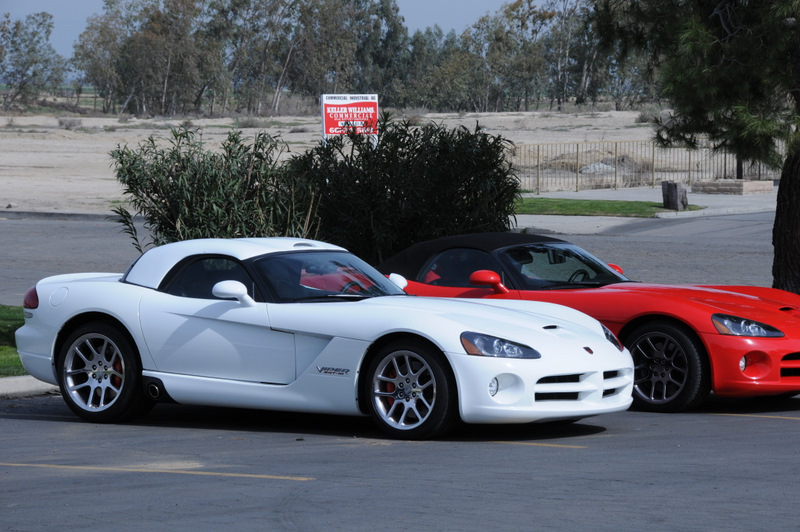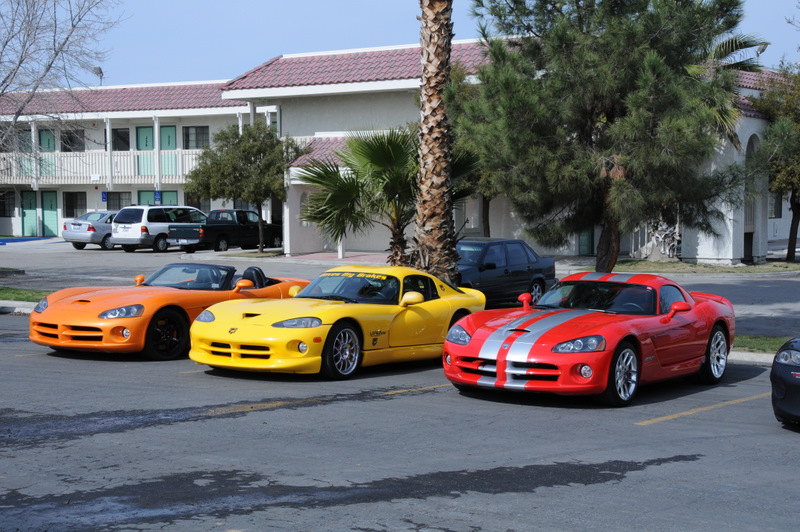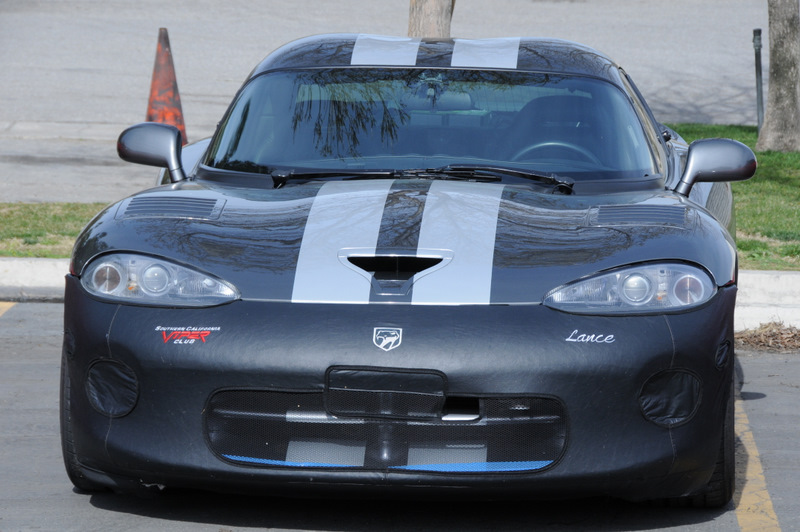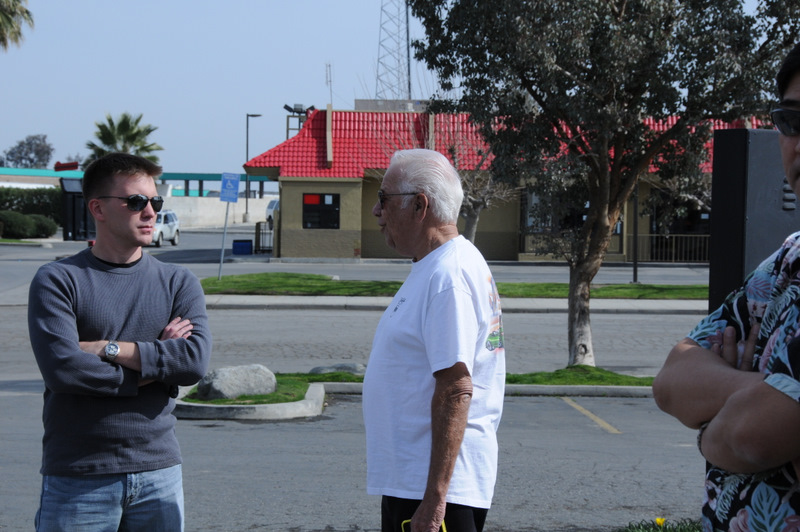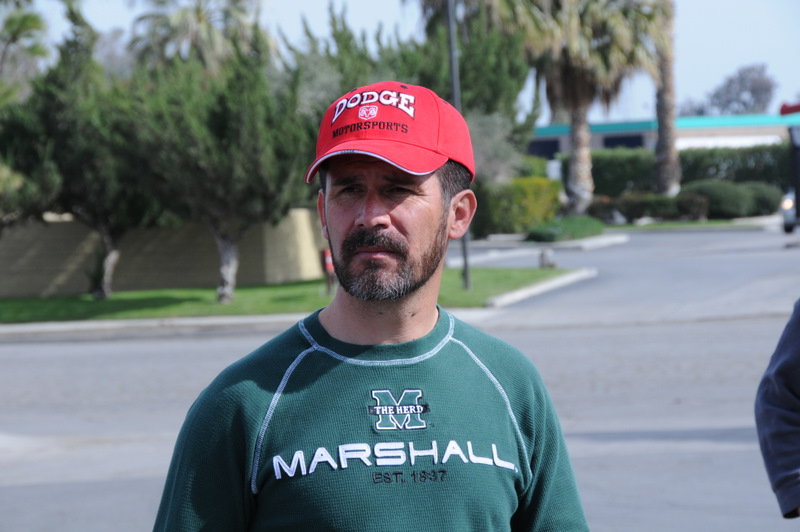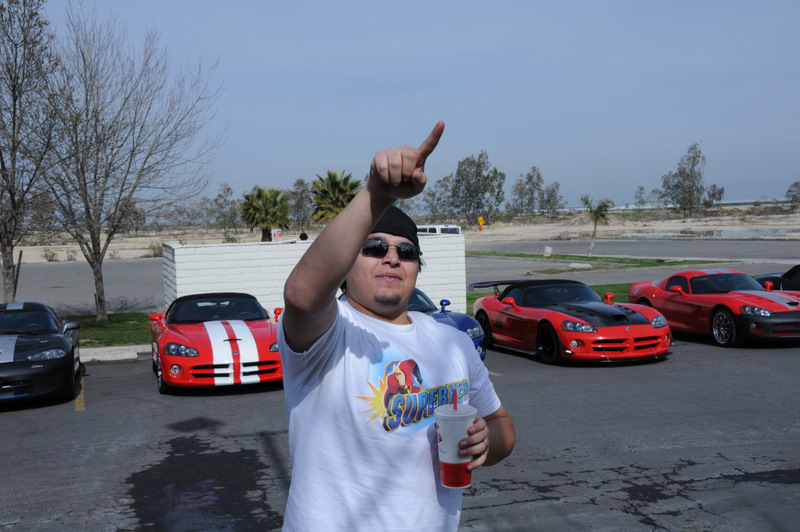 Art says "Head 'em out boys"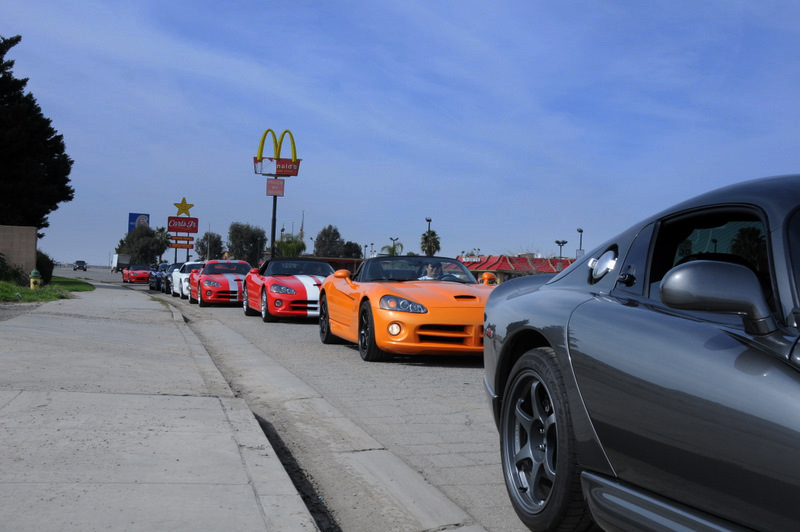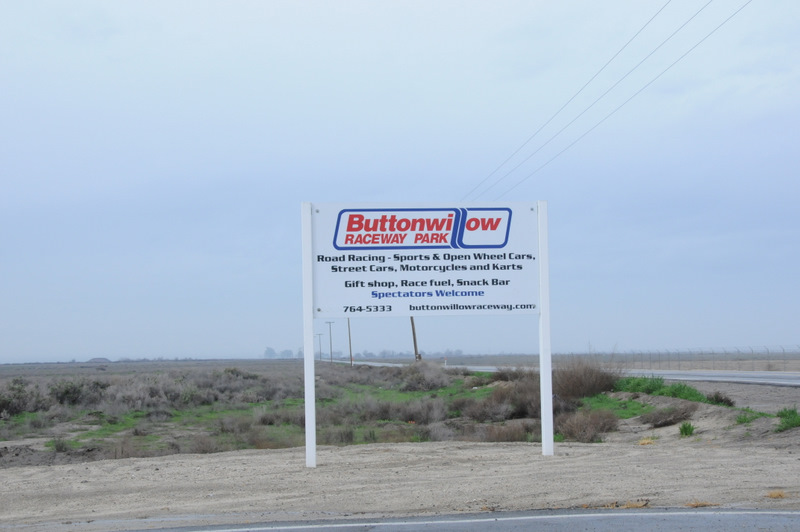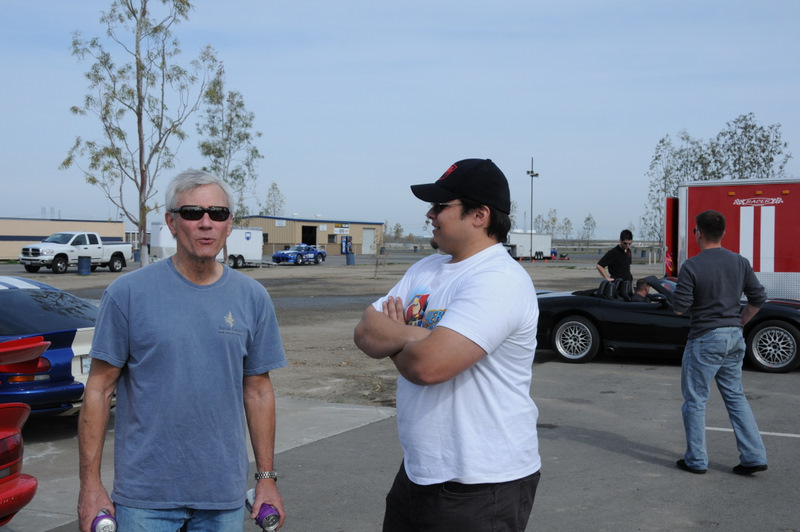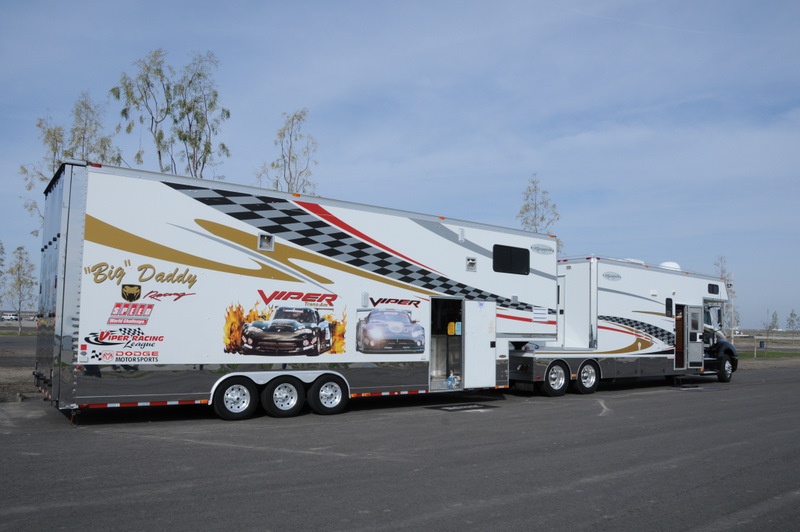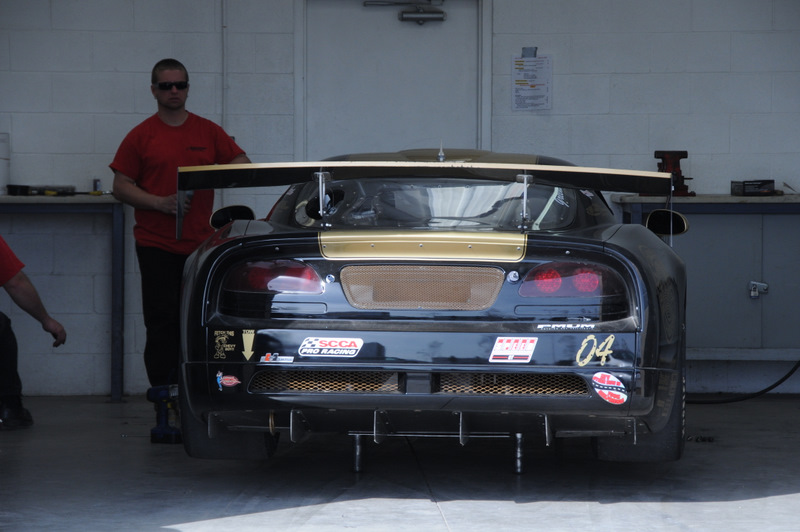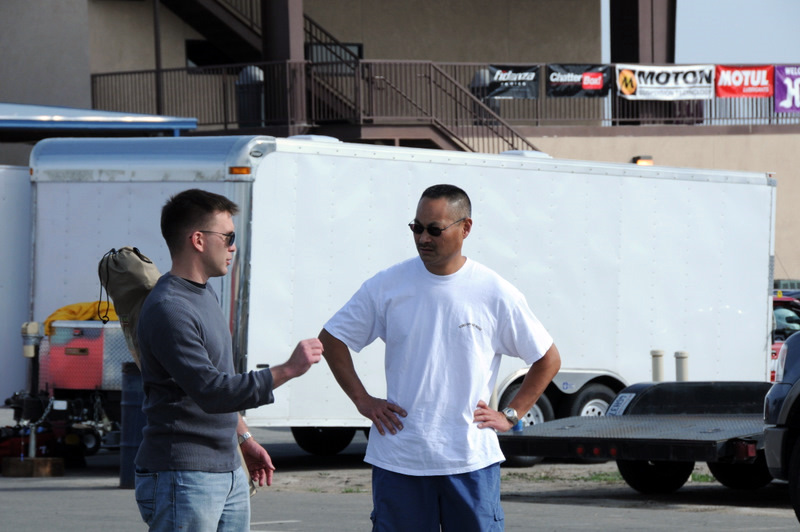 After visiting with friends, we lined the cars up to get checked in.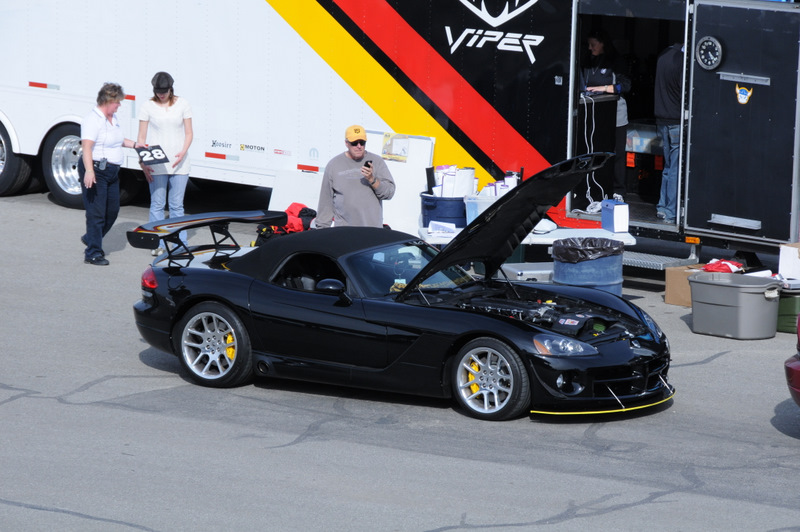 Hey Lisa.....picture is gone like you requested.
I like Boston Creme Pie !

See ya soon !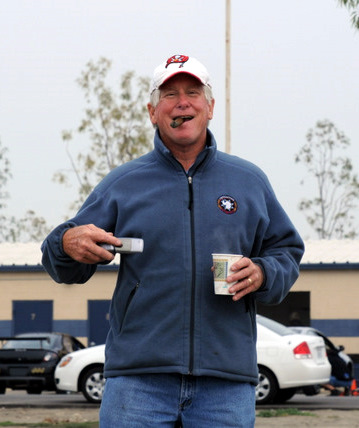 It sure was great seeing Skip in a much more relaxed position.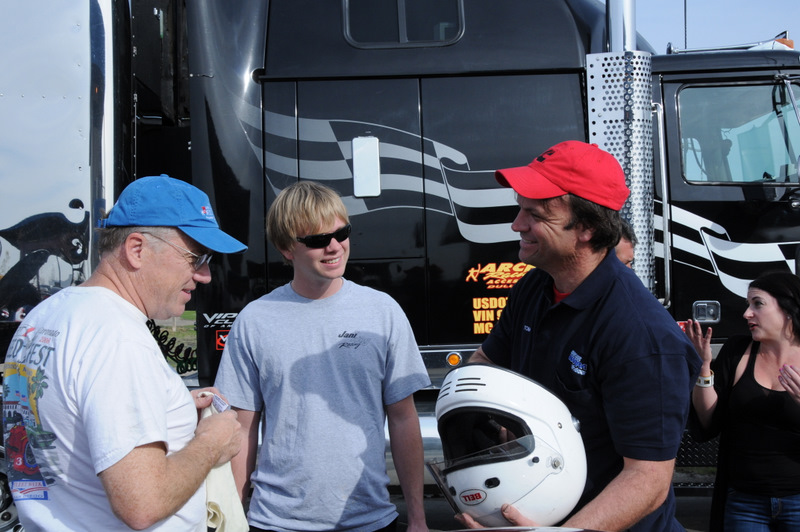 Tom was very thorough and uncovered some minor and some major things wrong.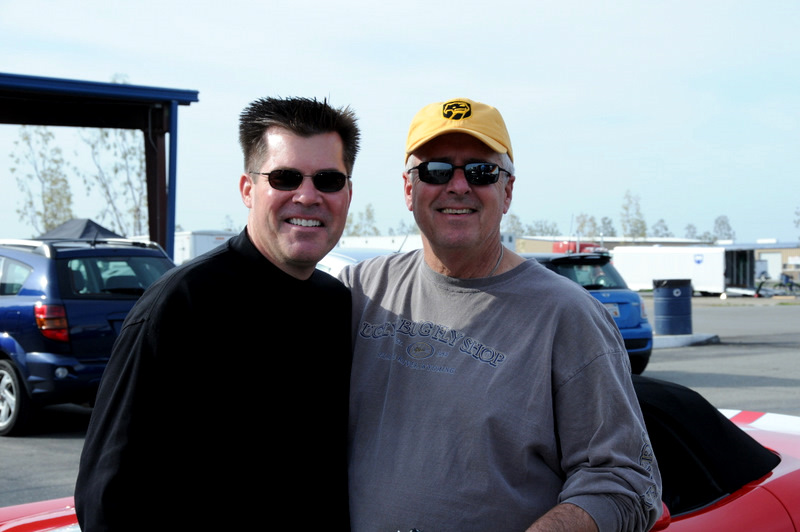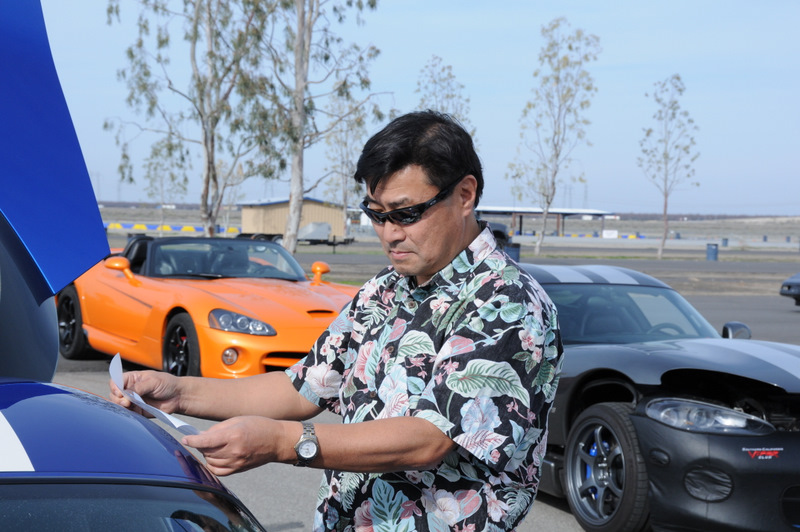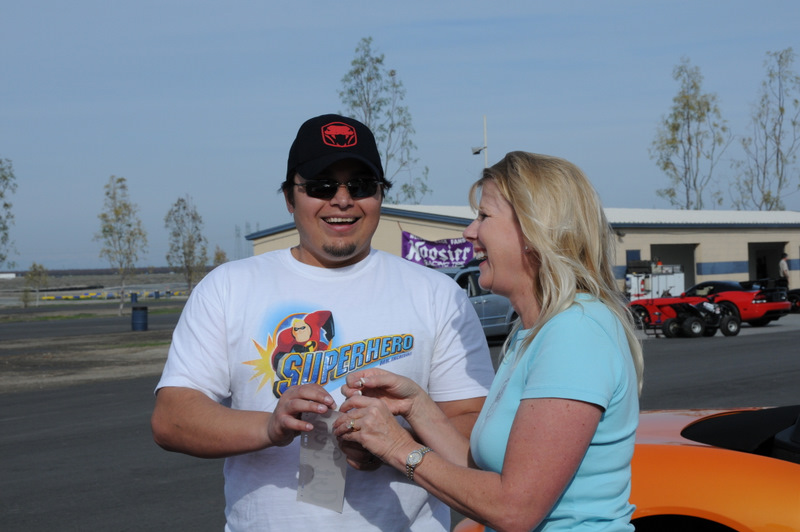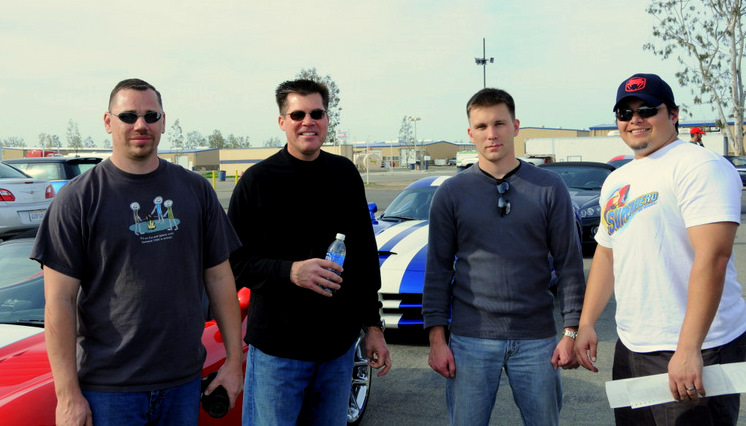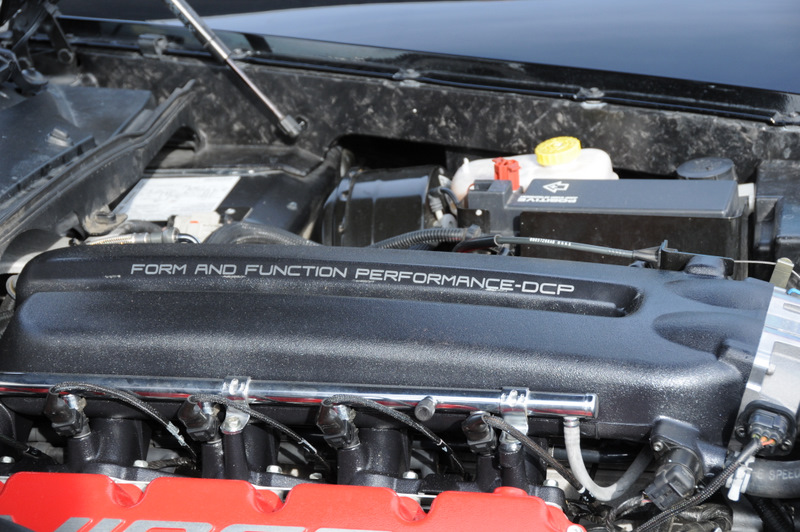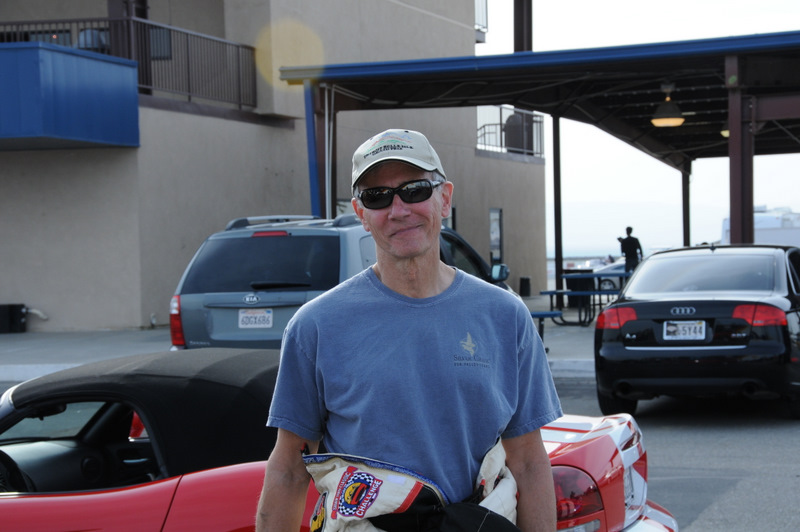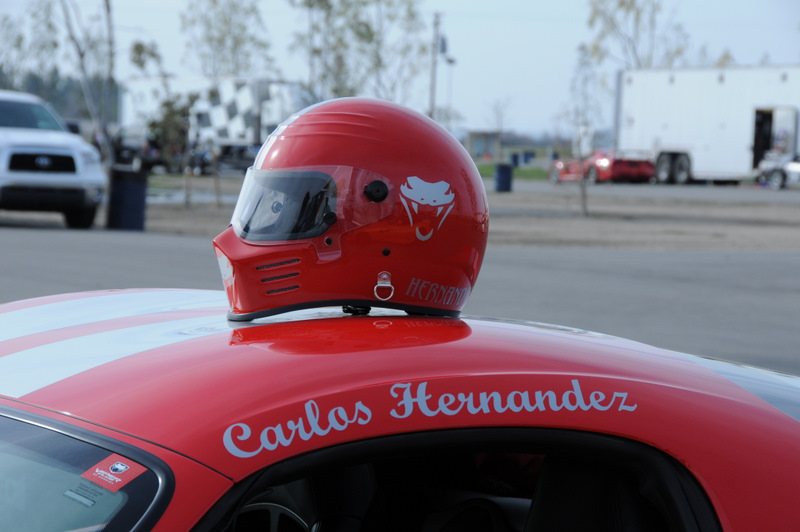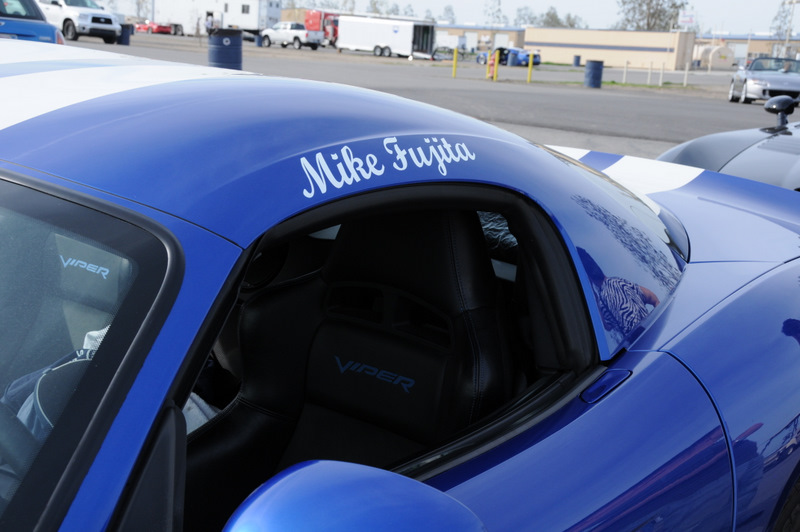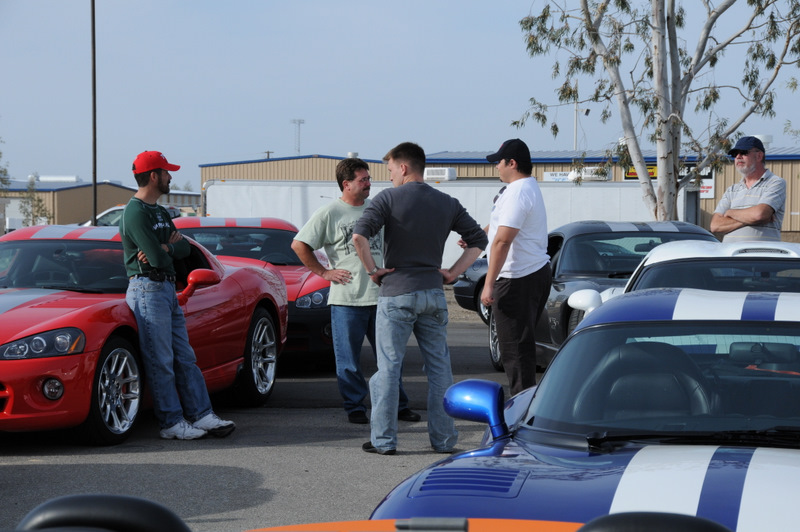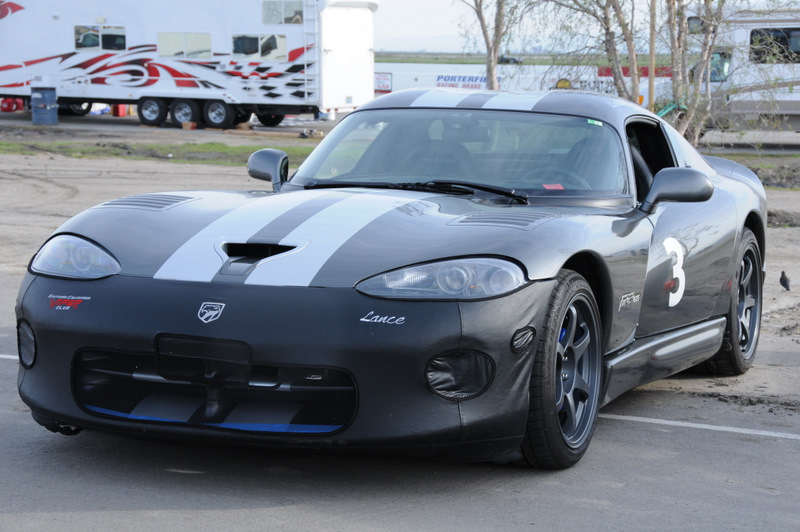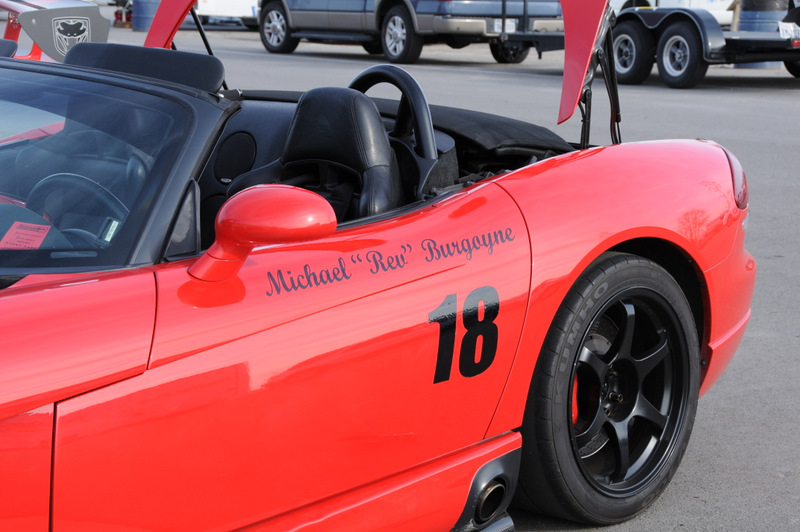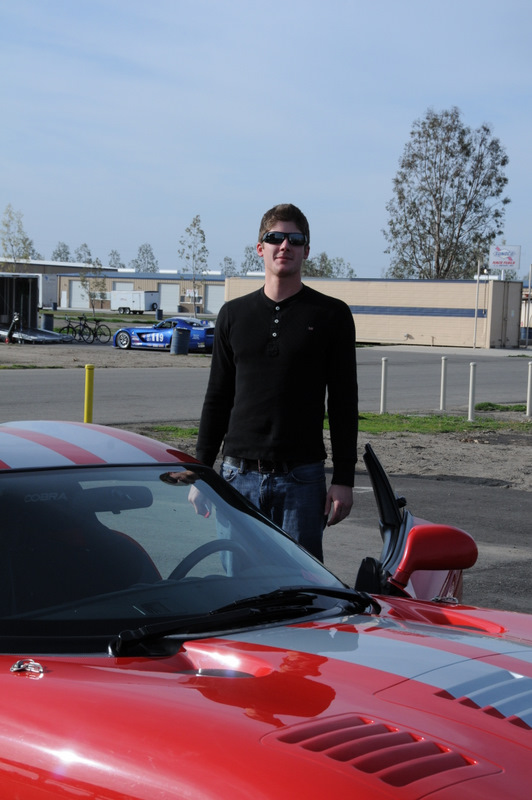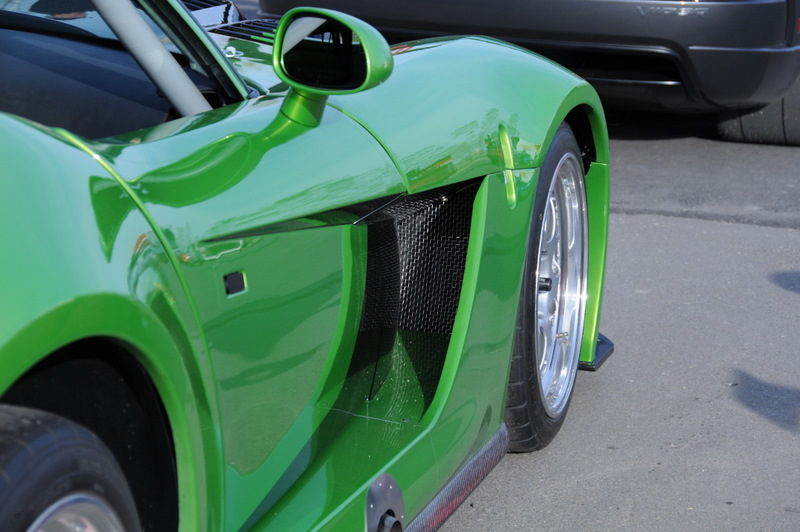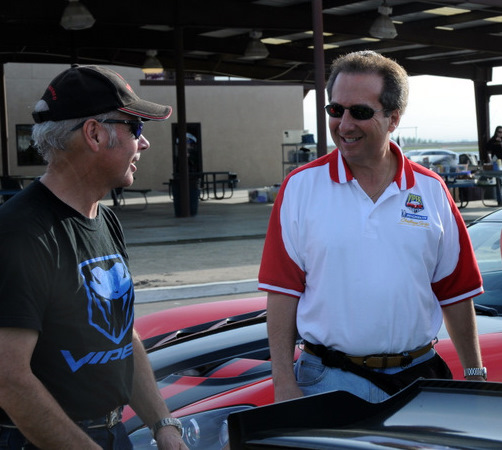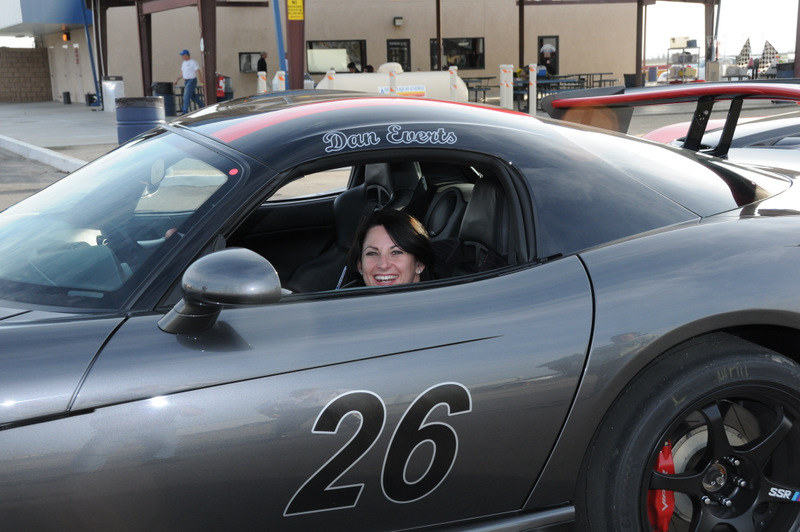 Lisa looked like a little child in Dan's ACR !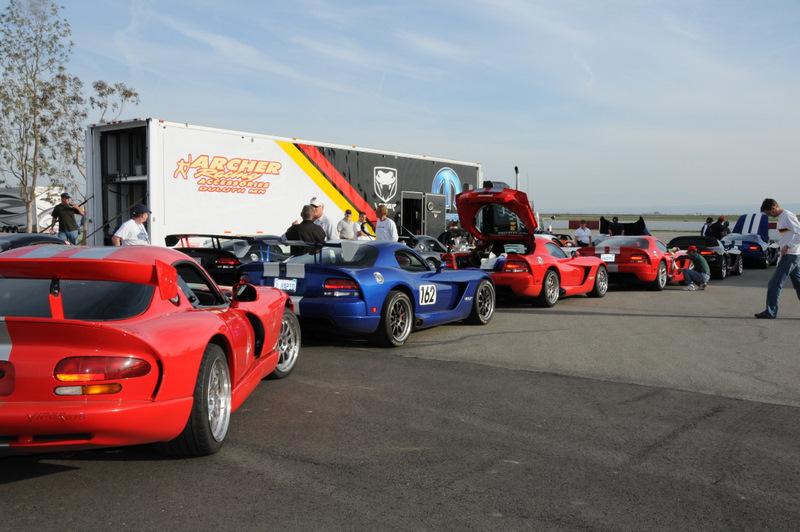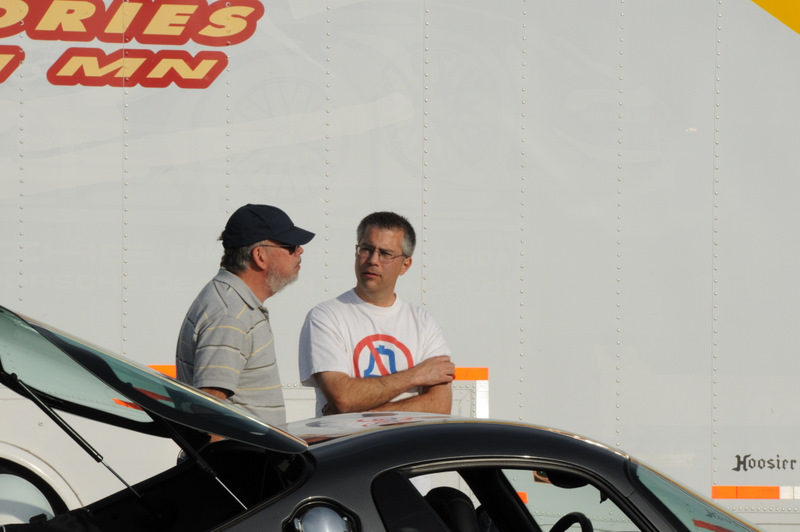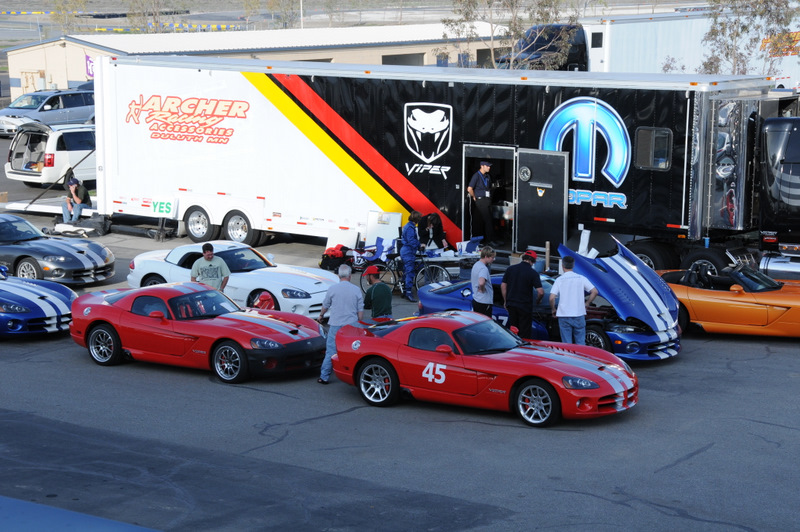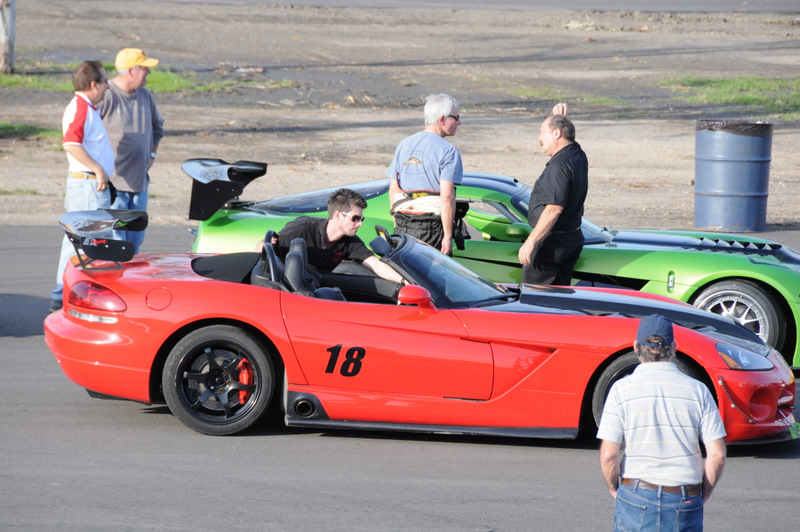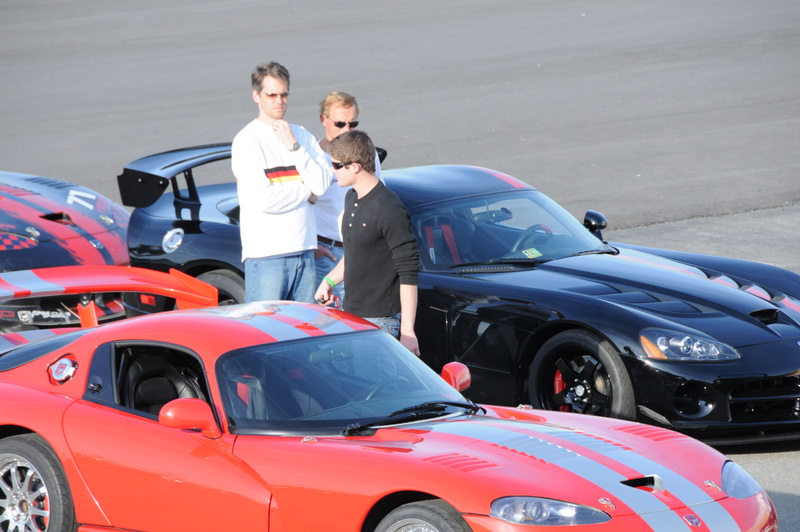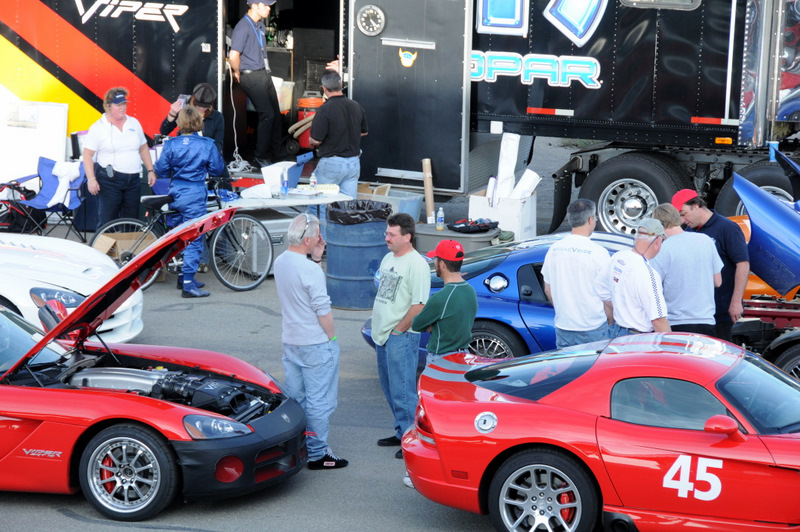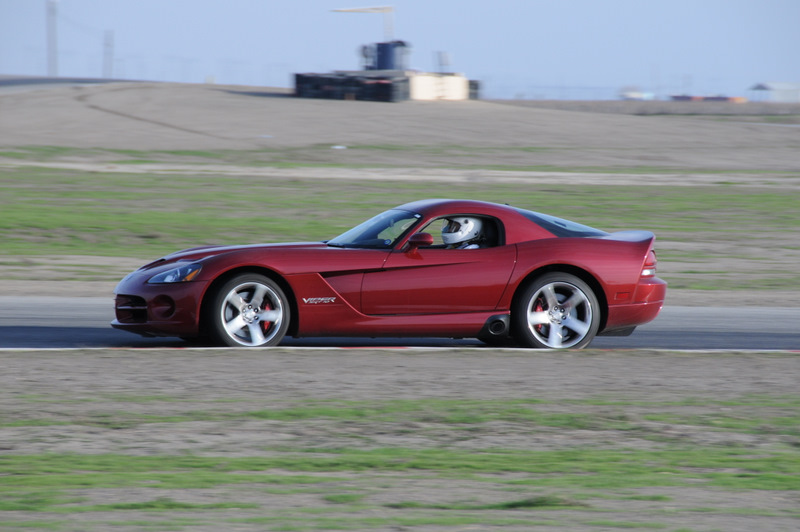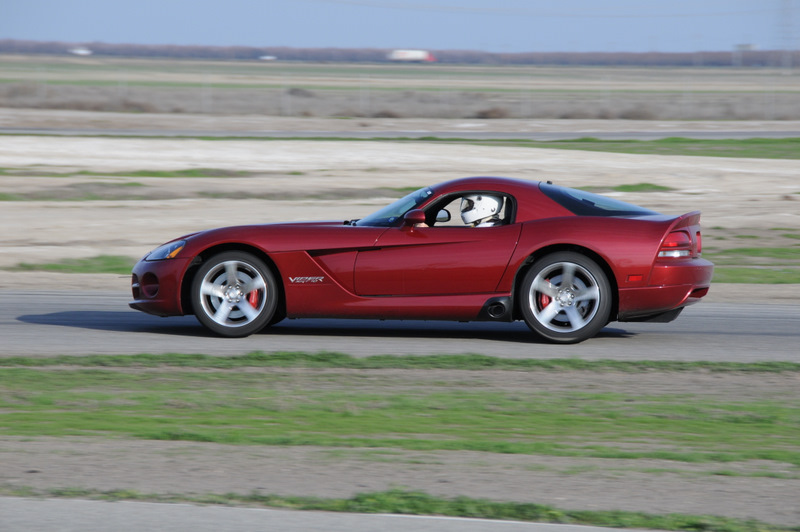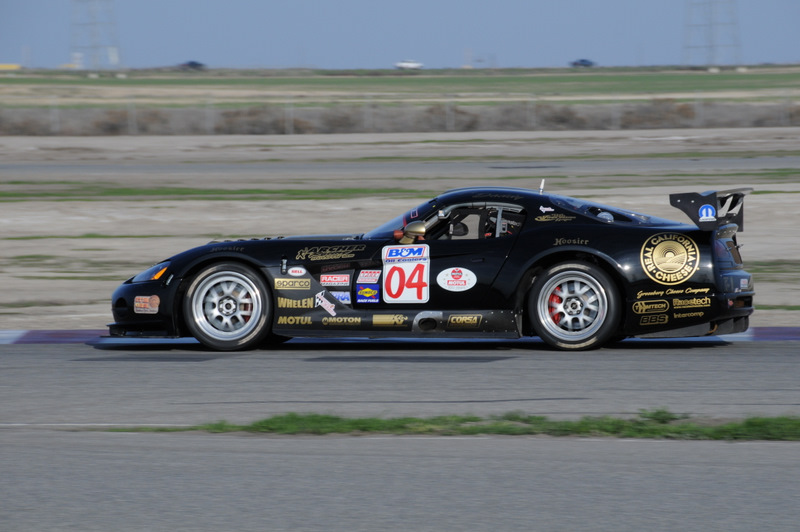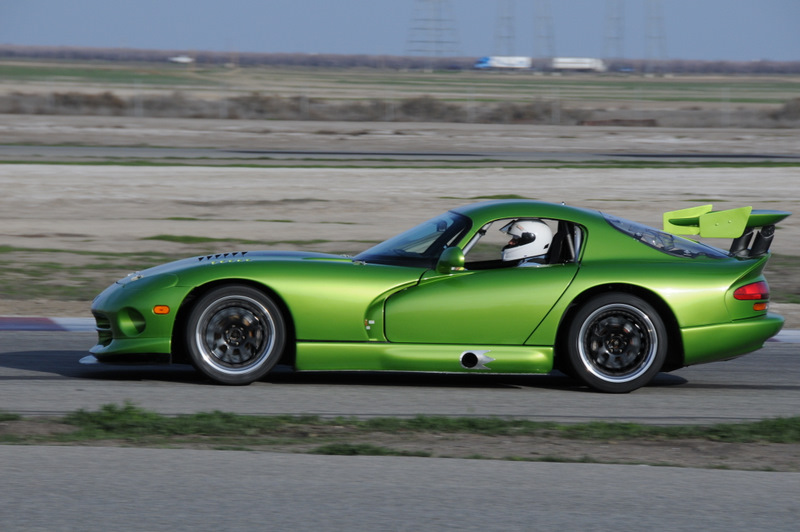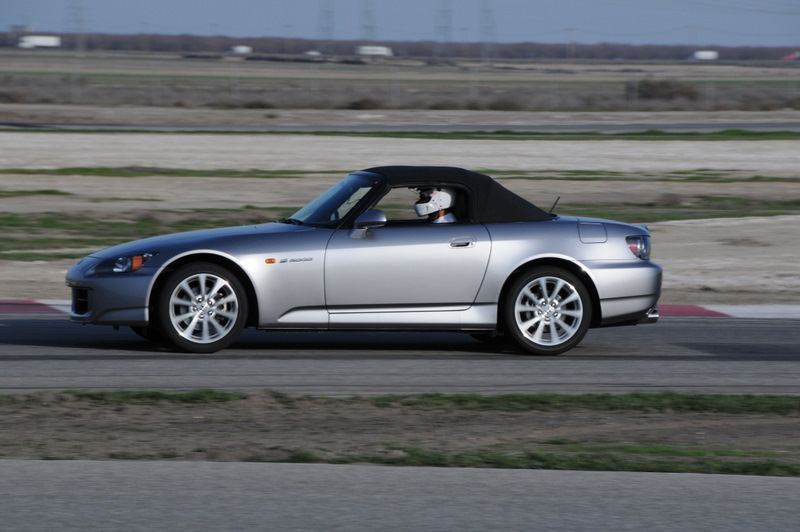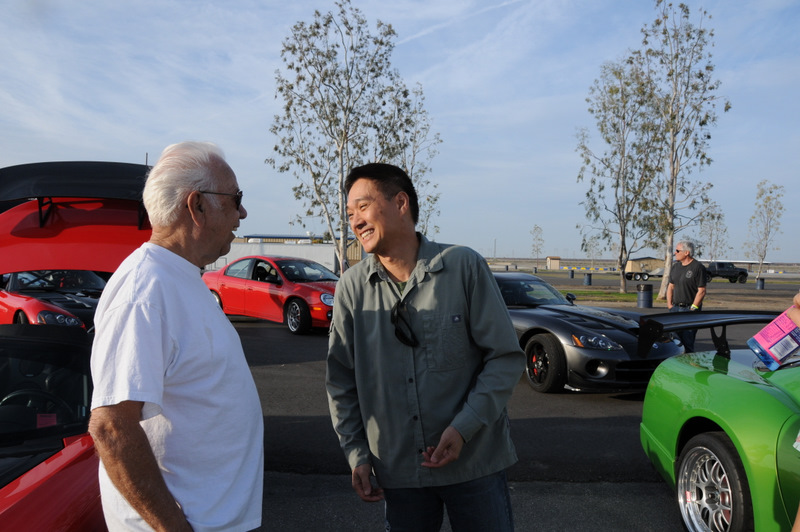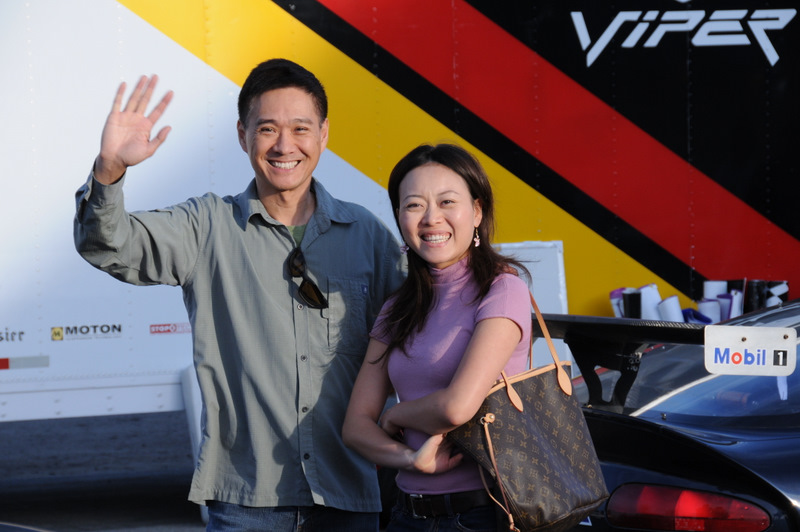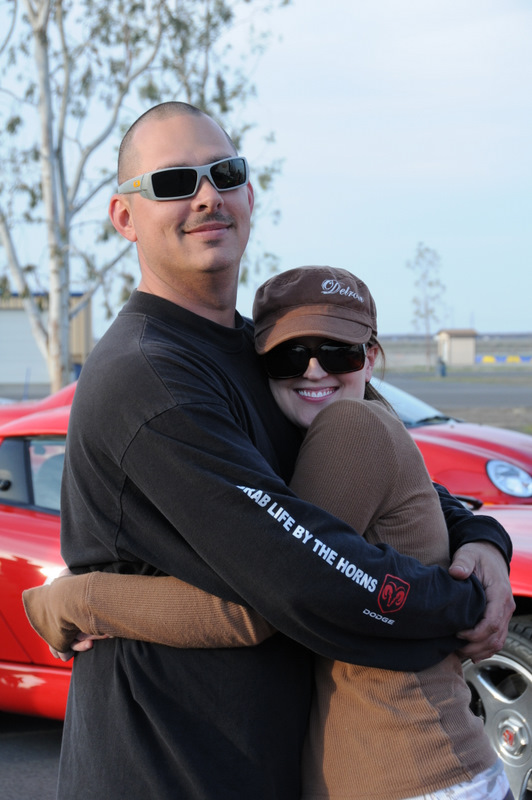 C'mon now....it wasn't that cold !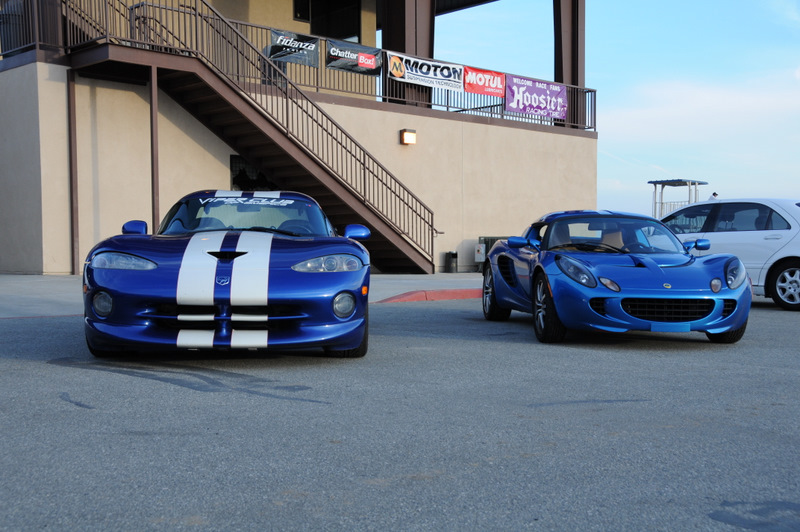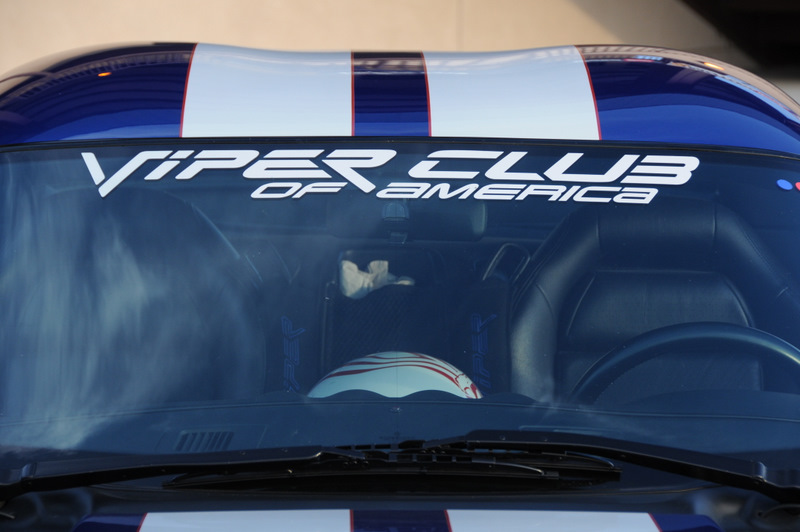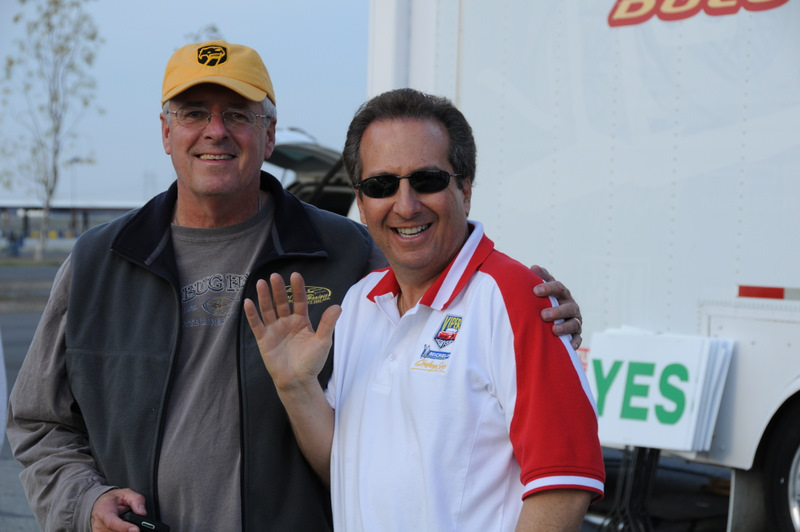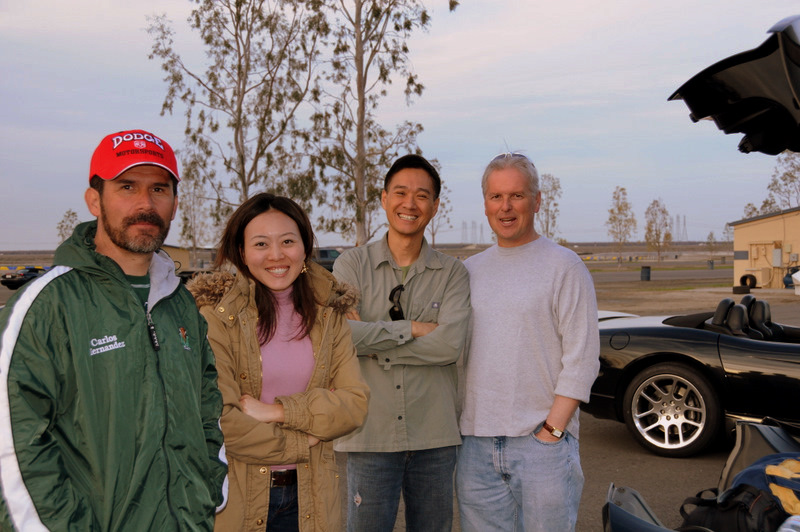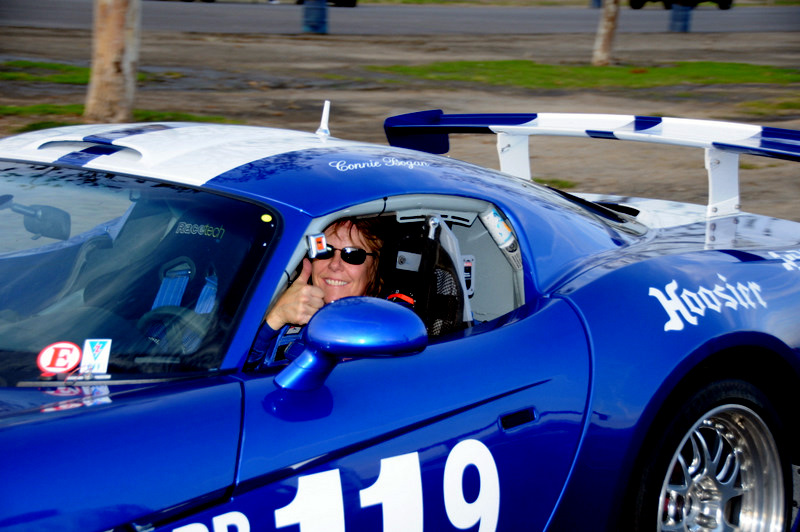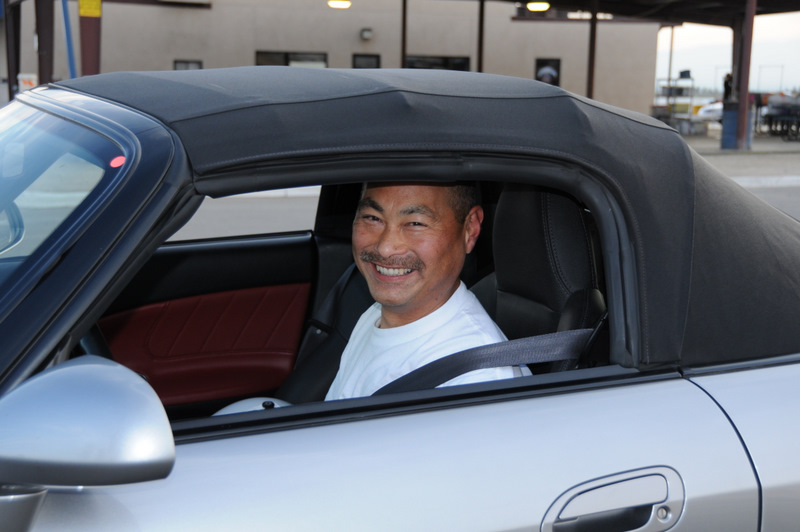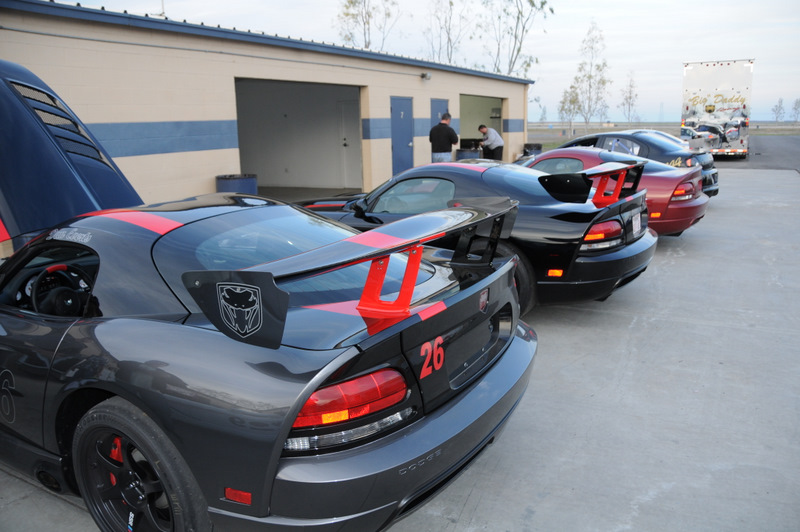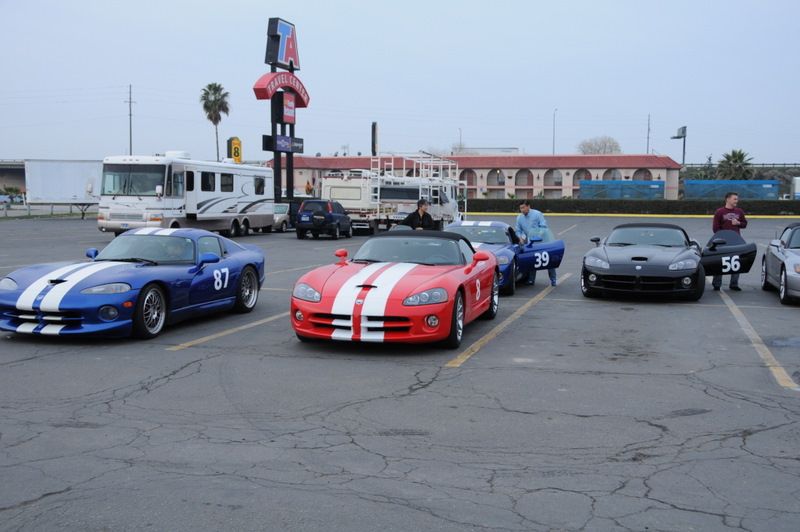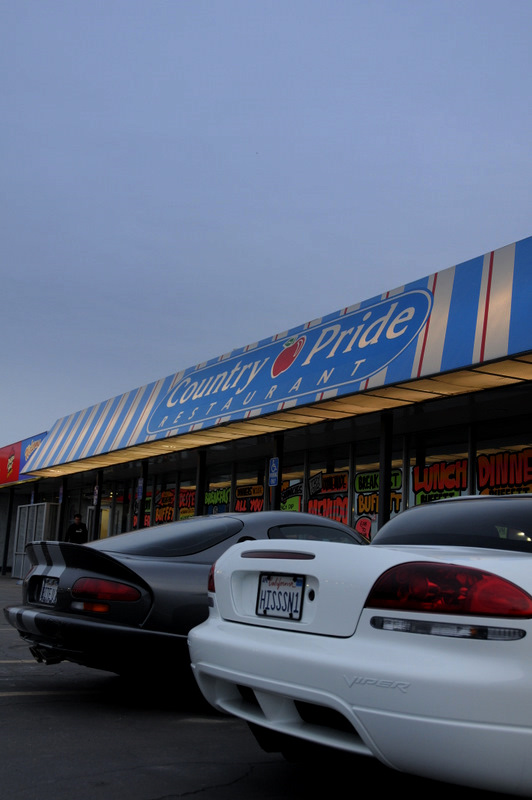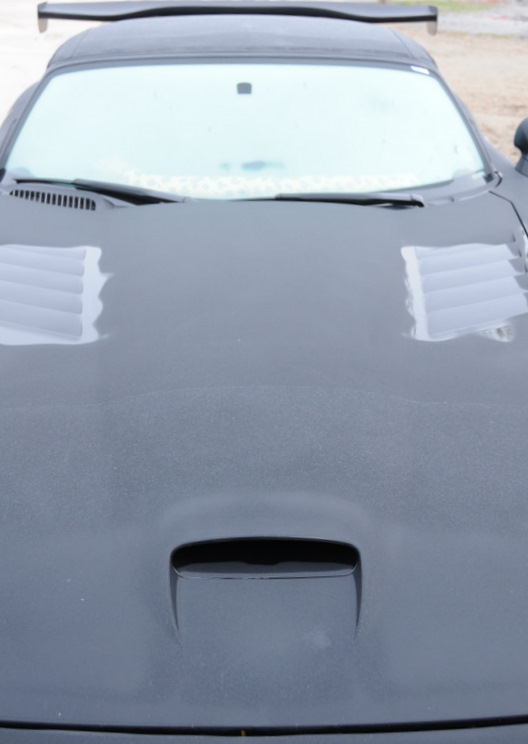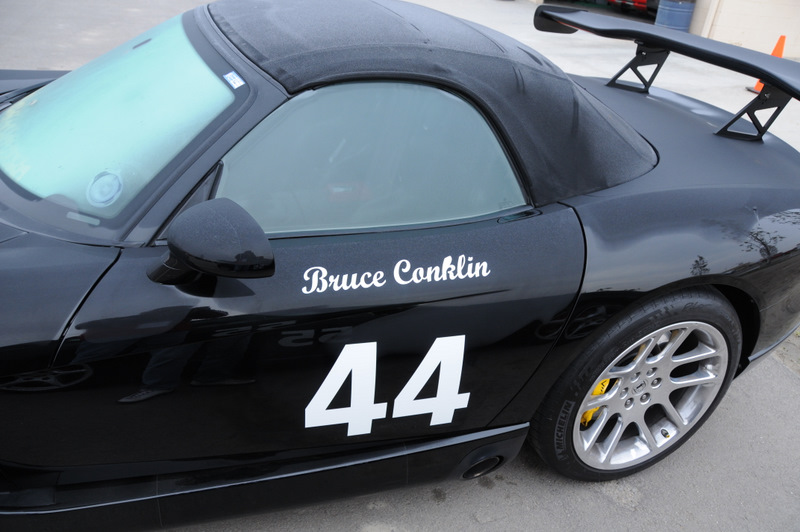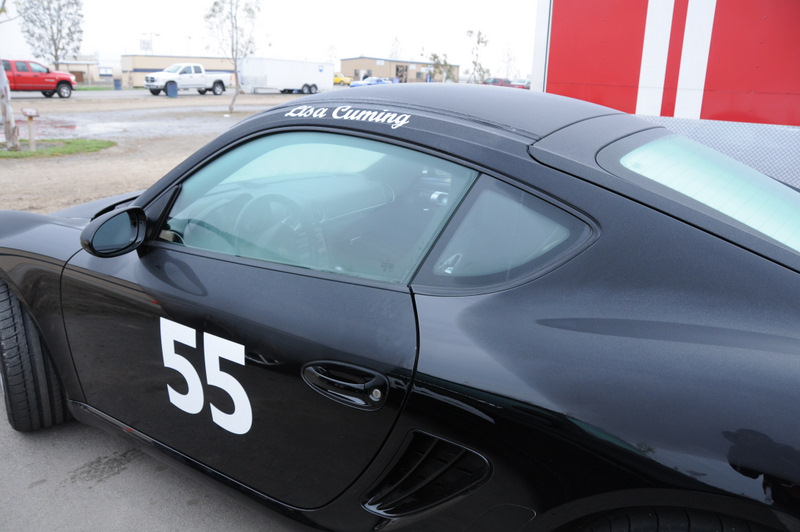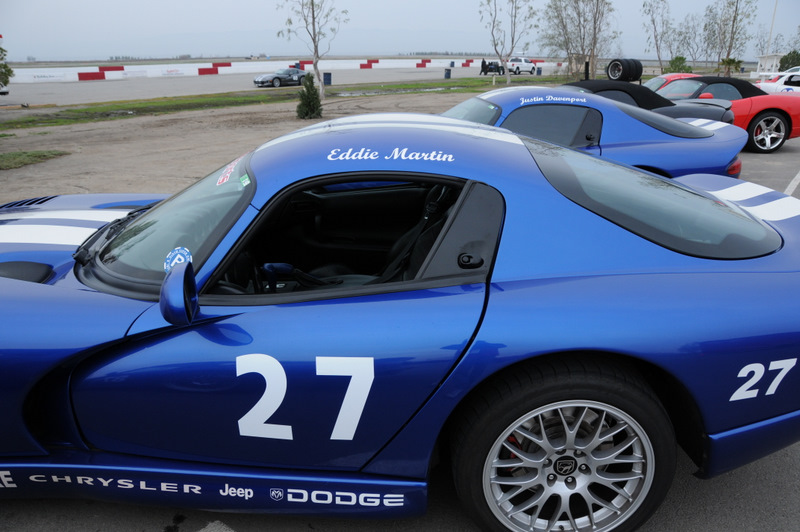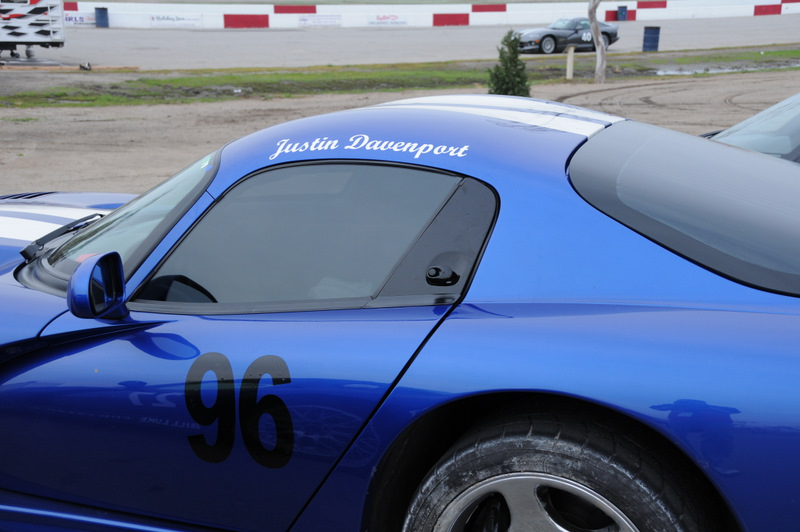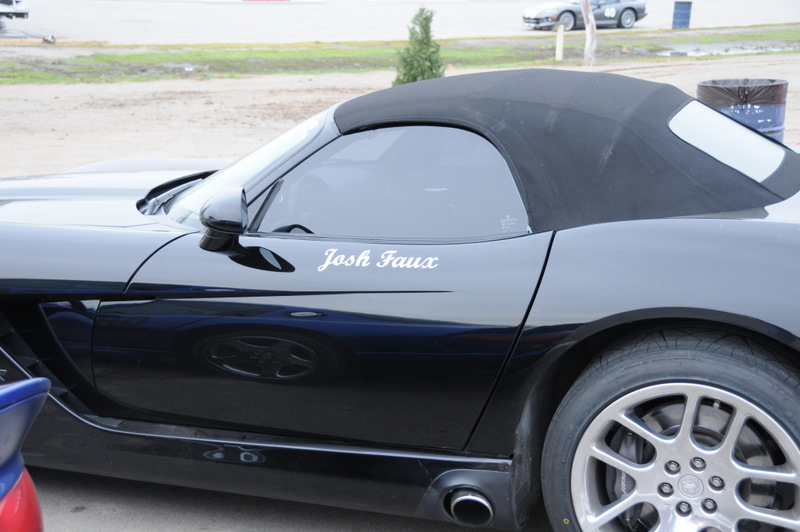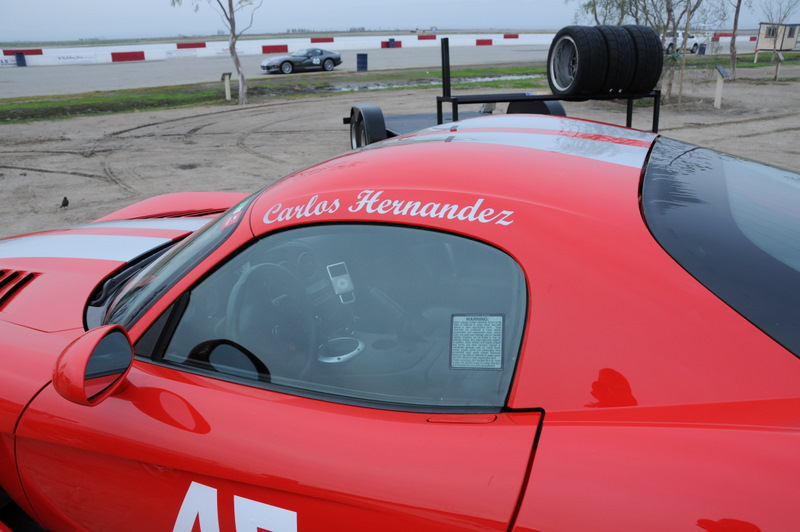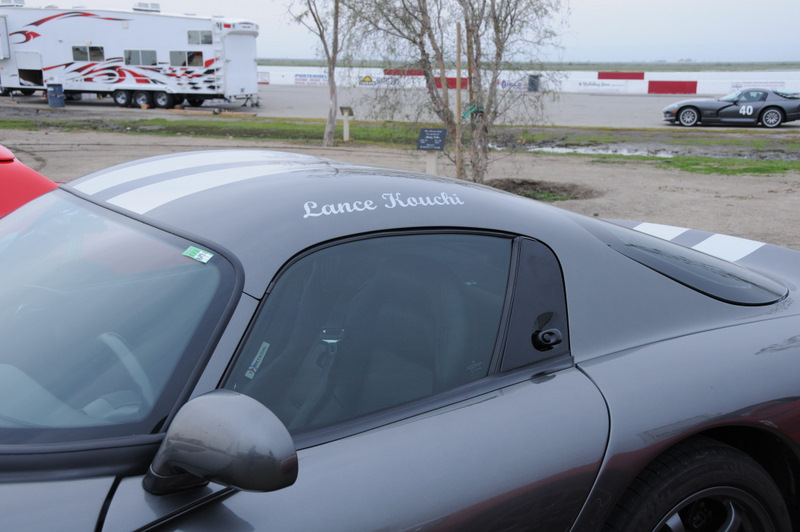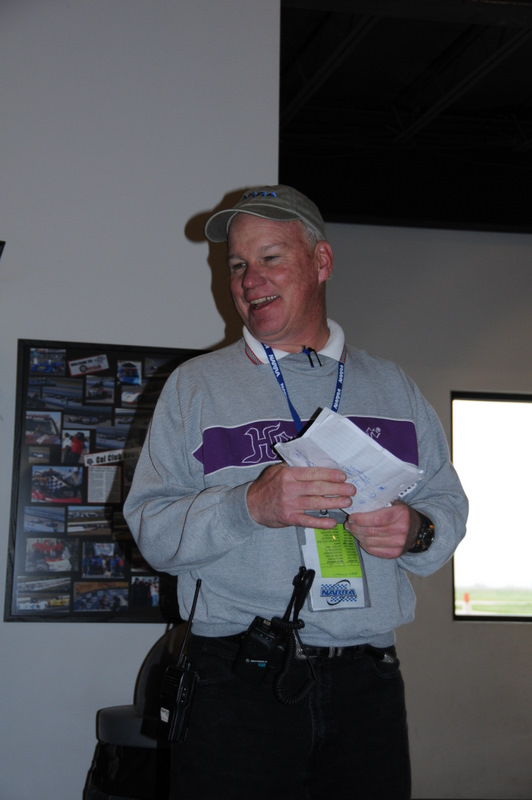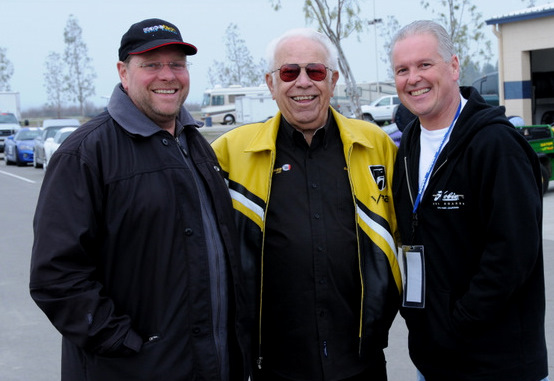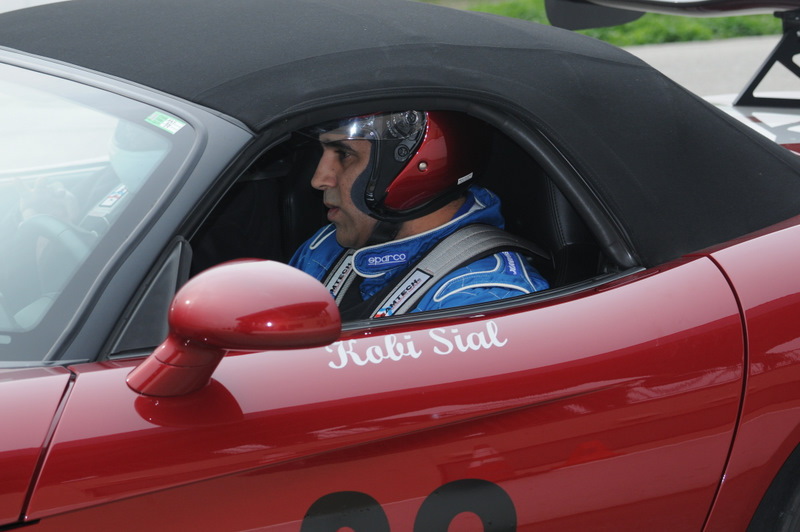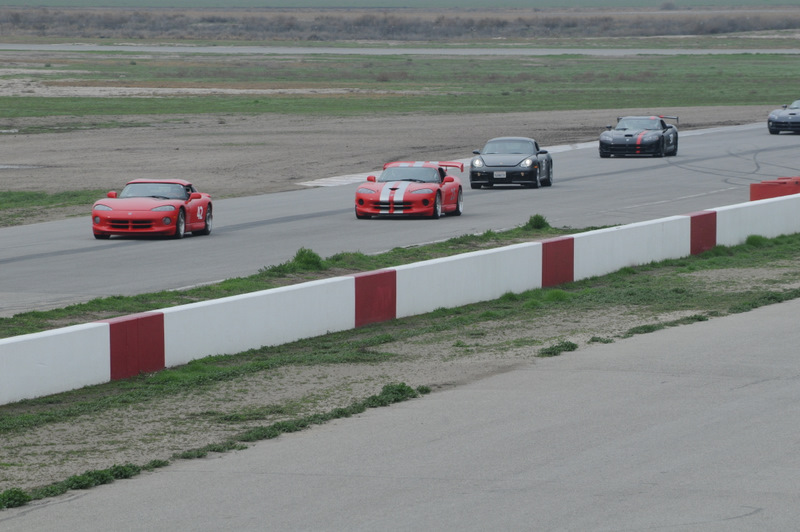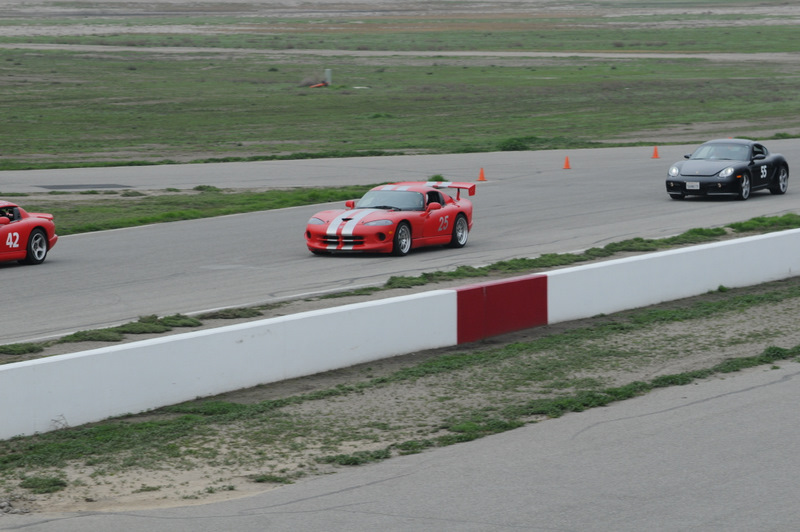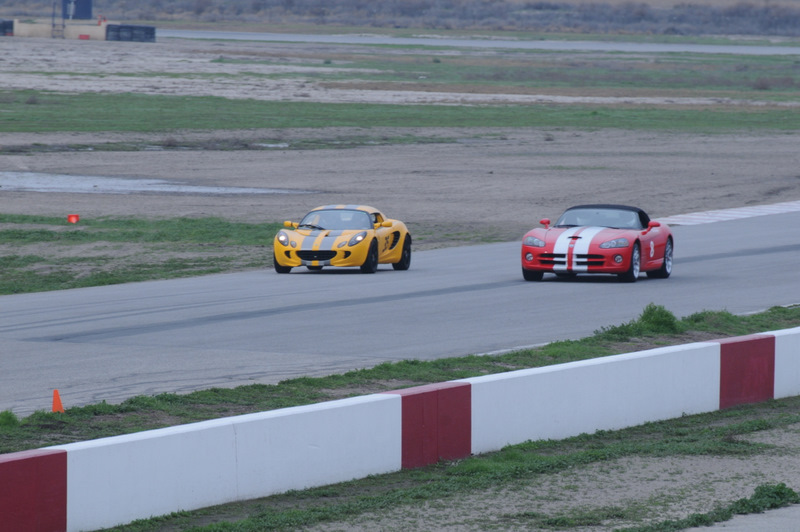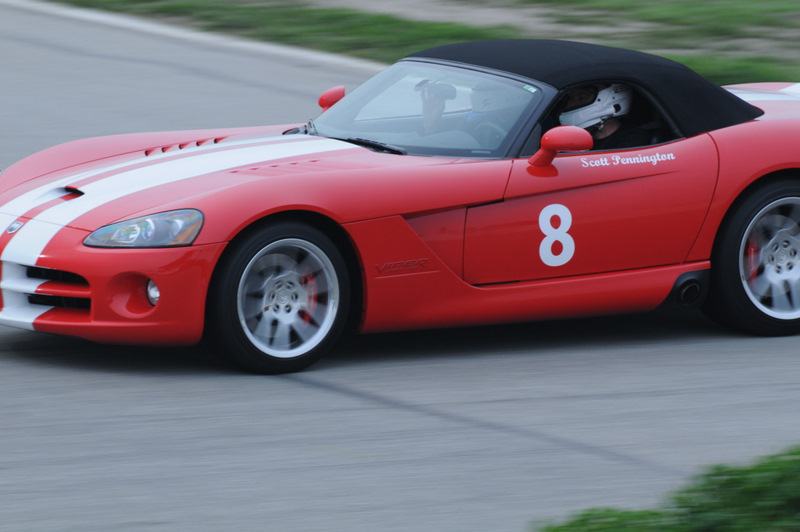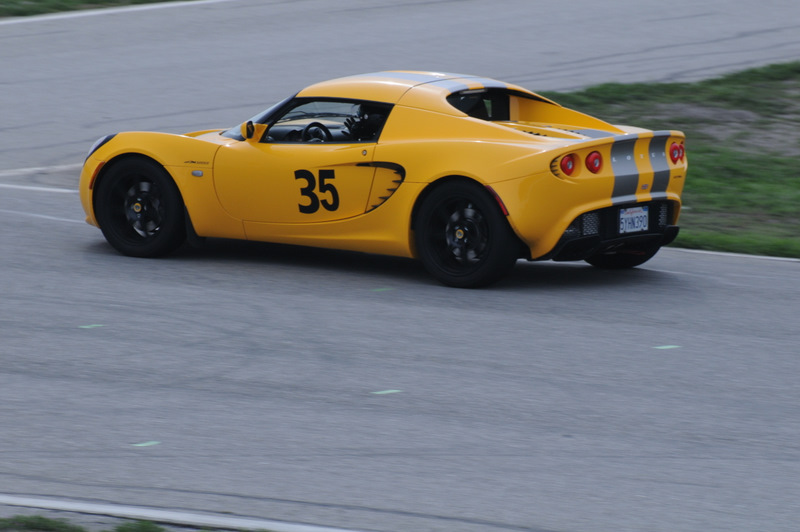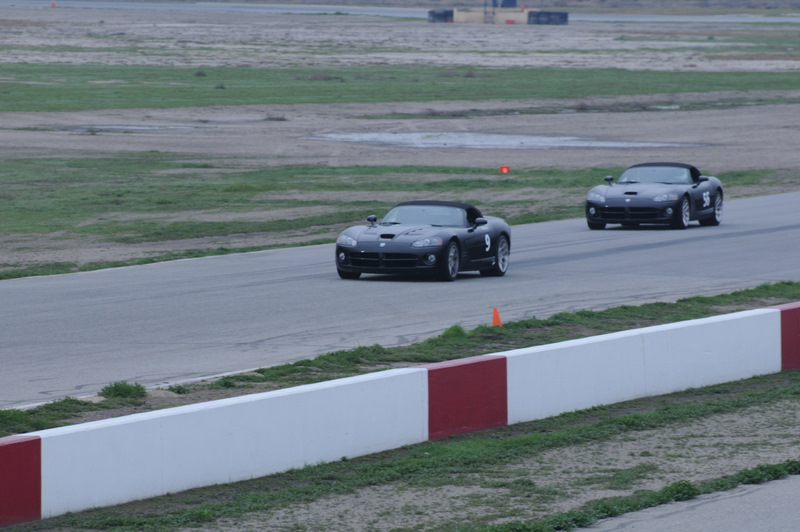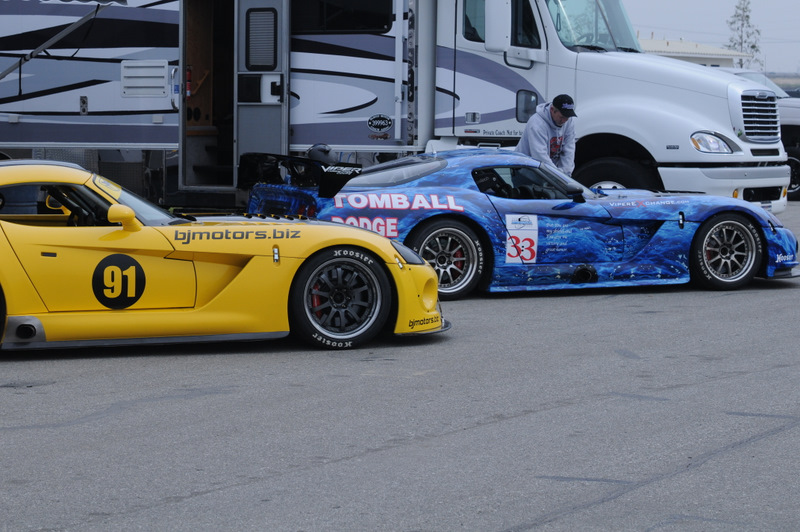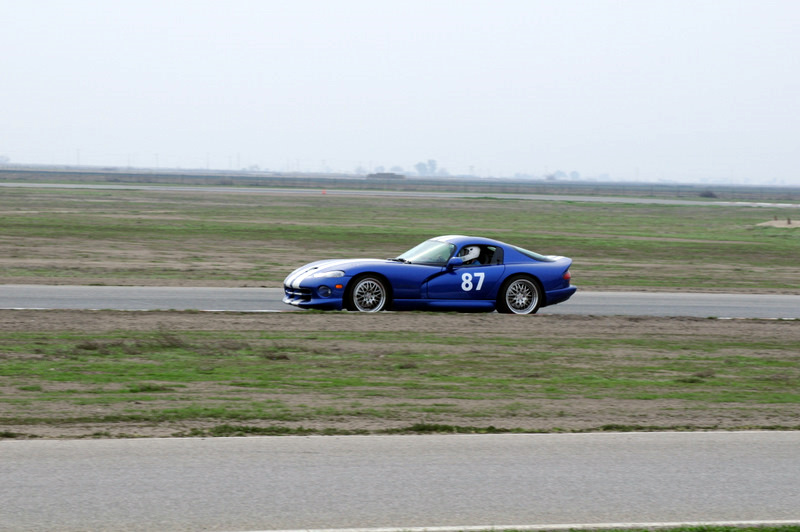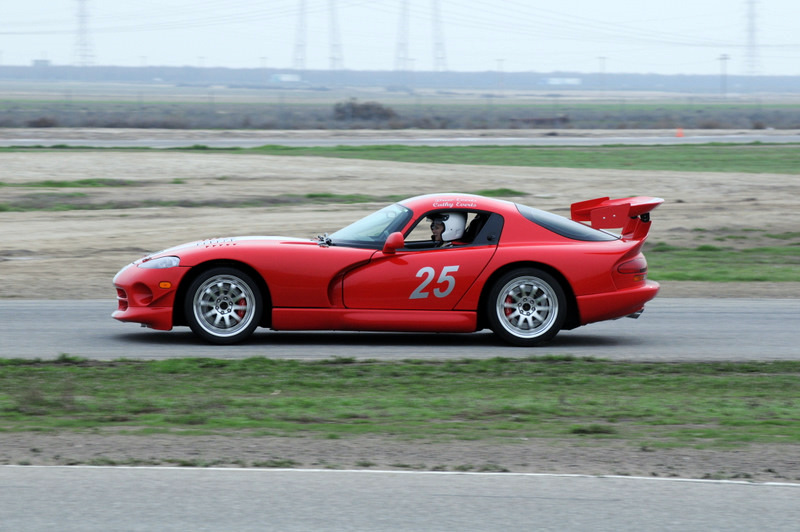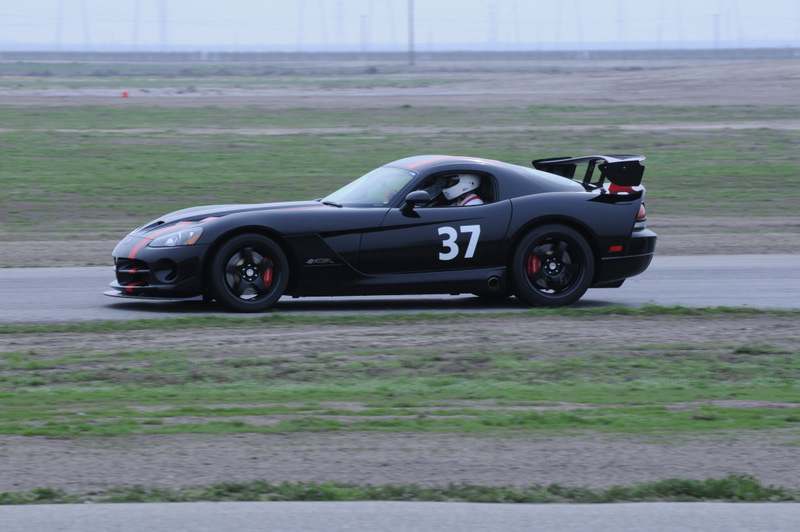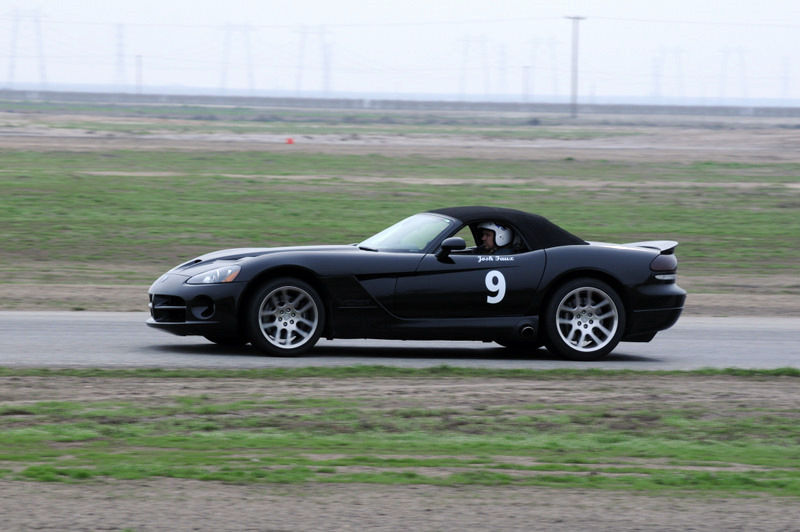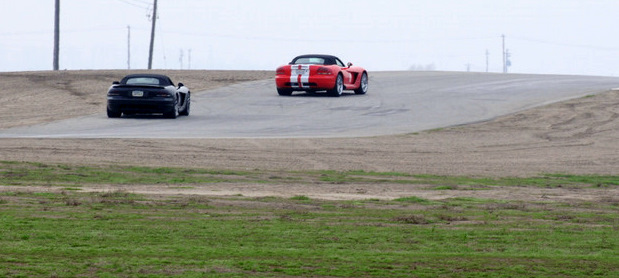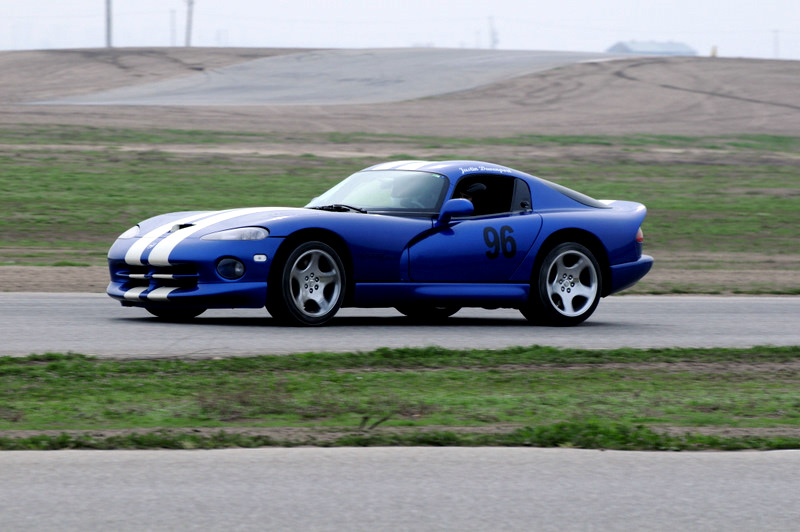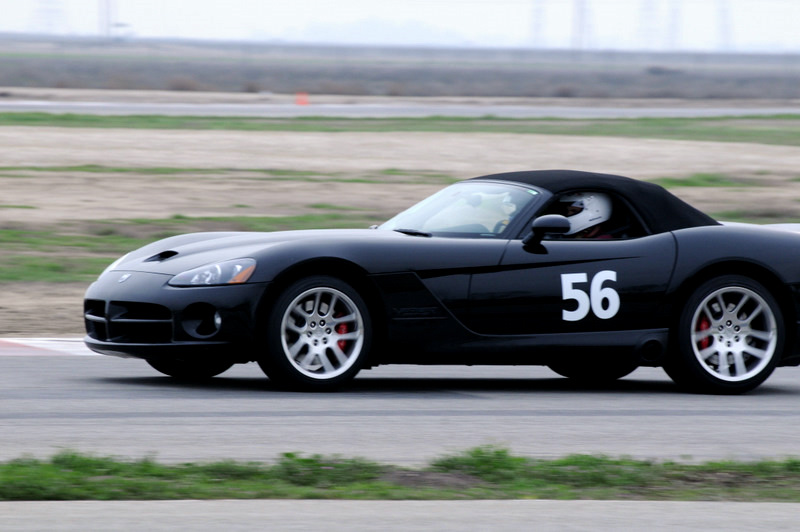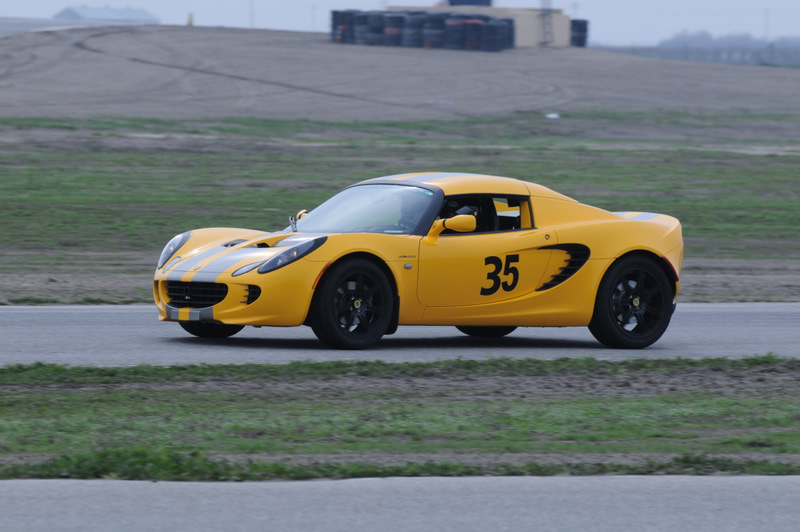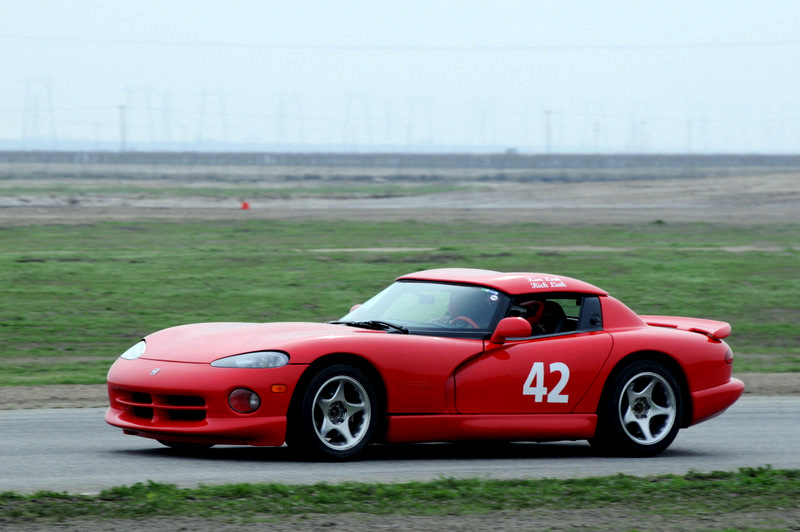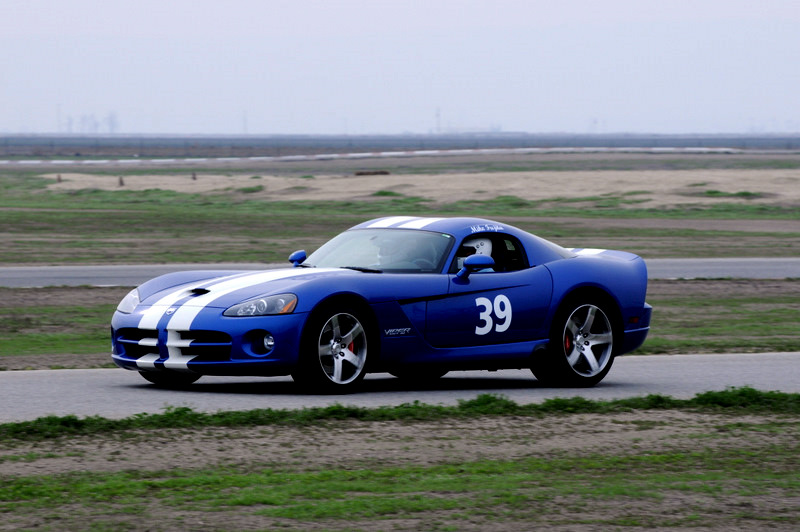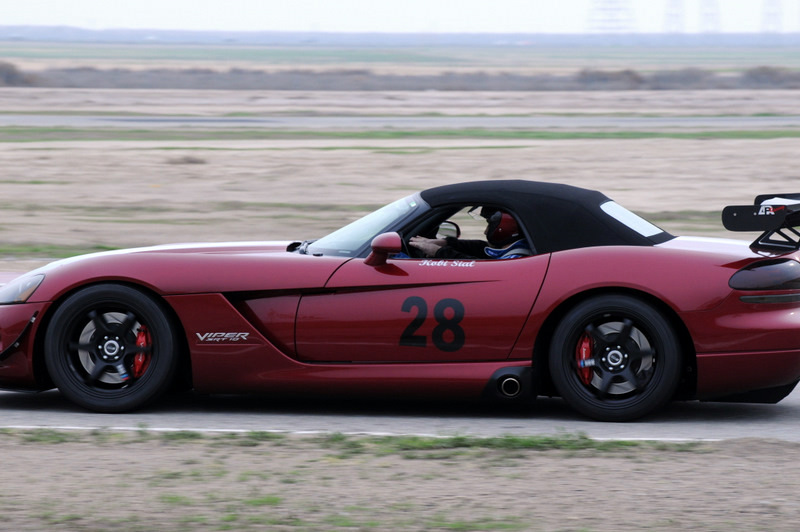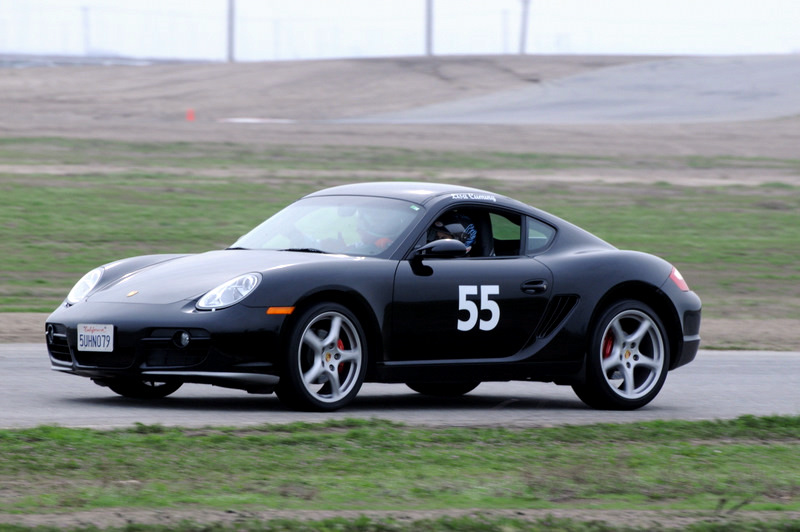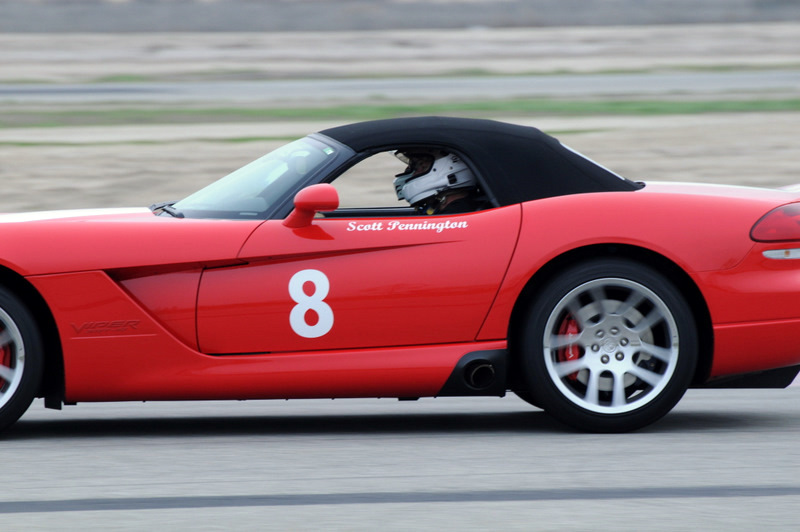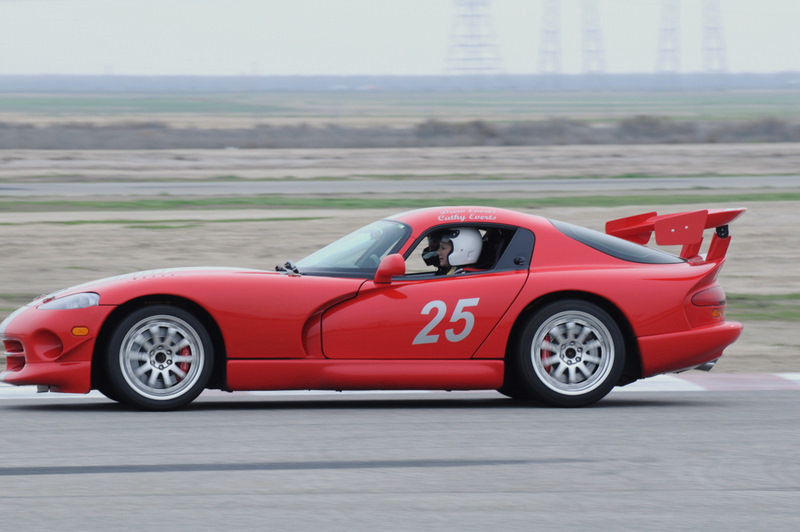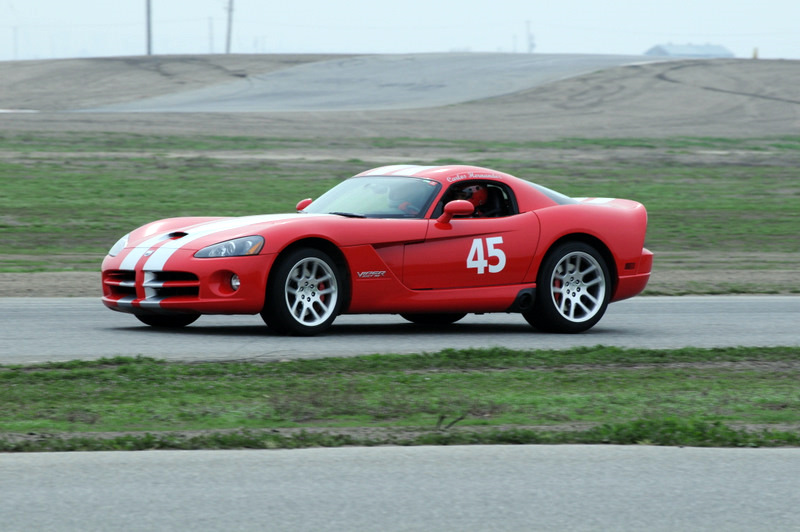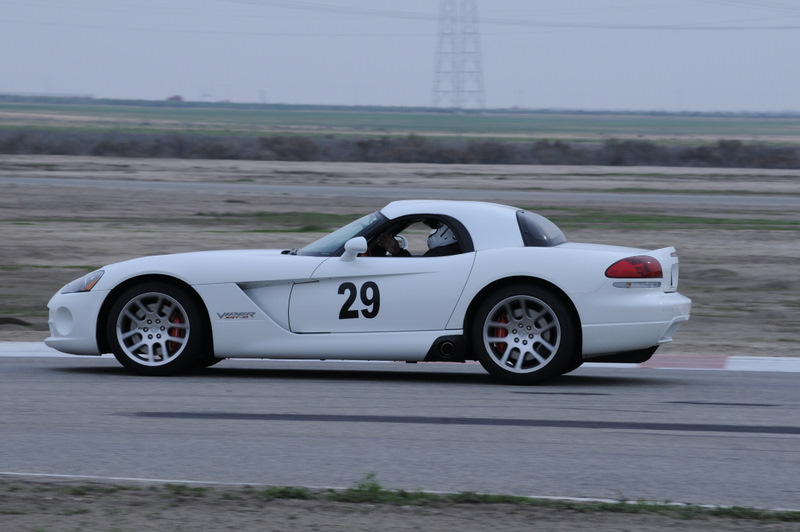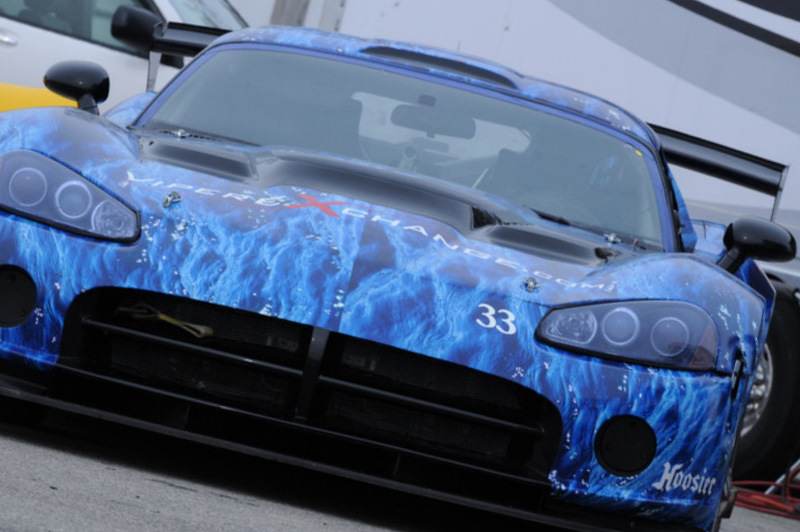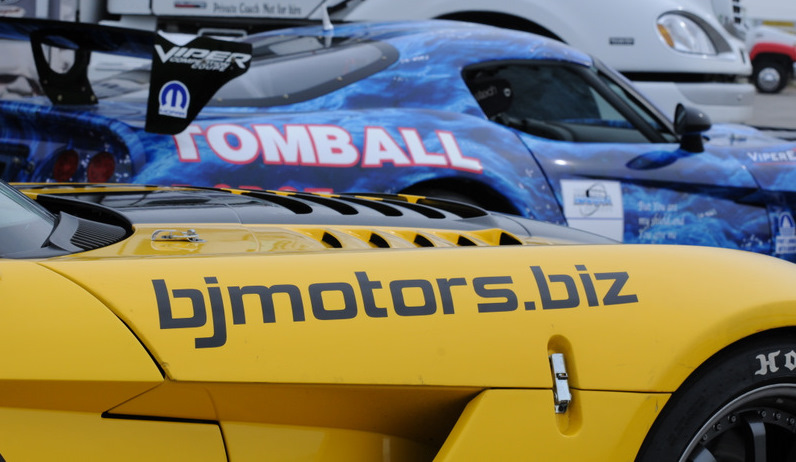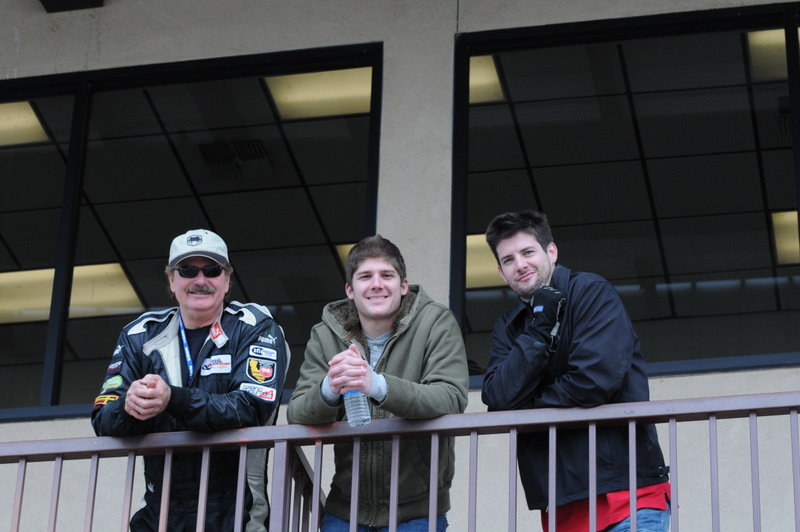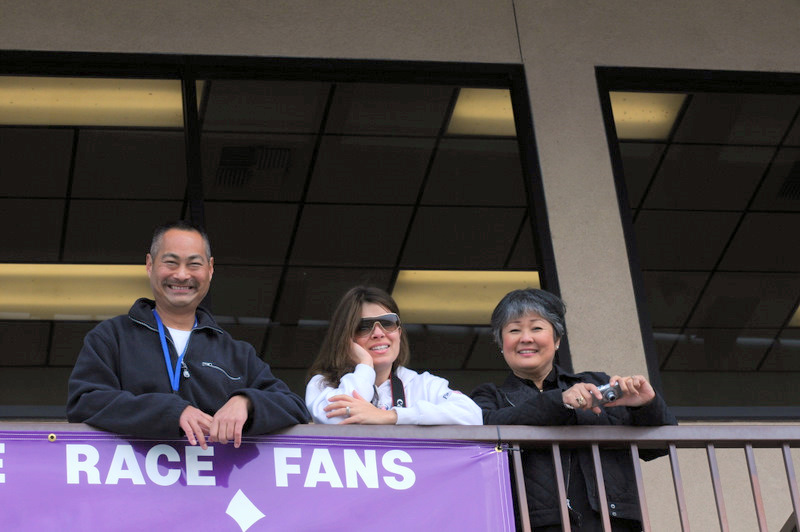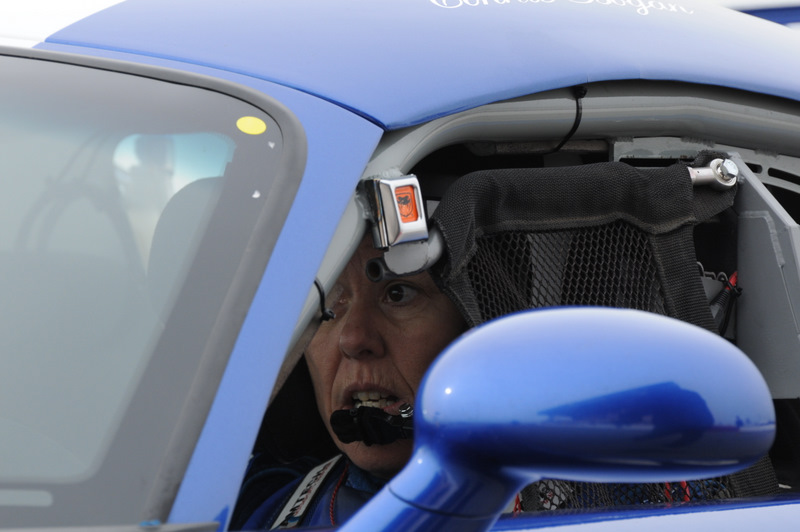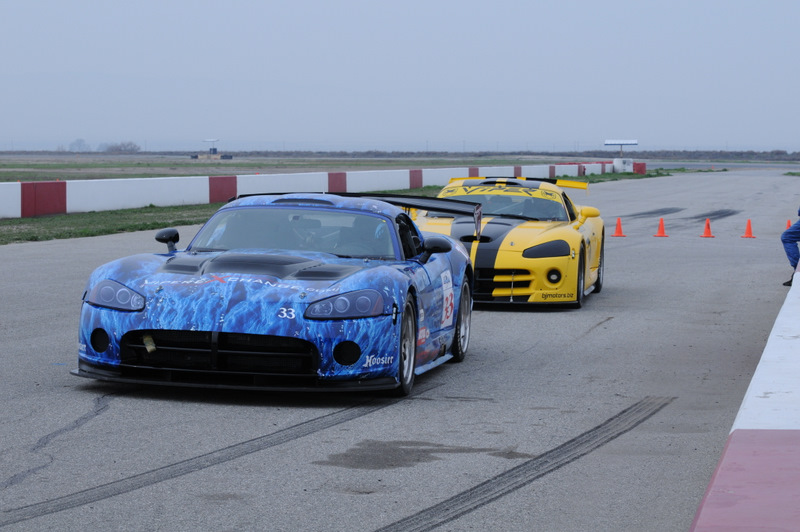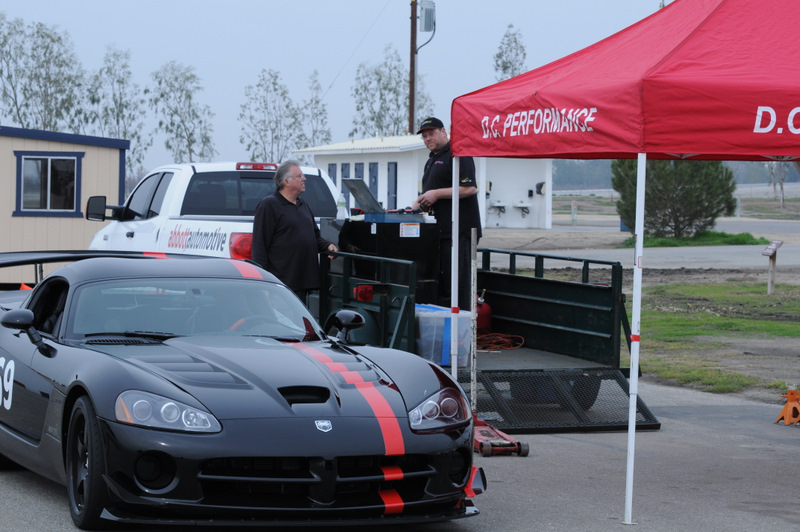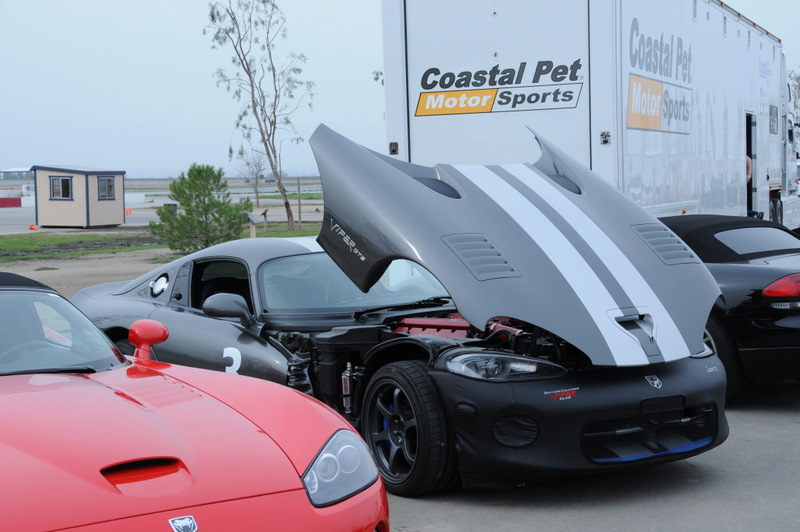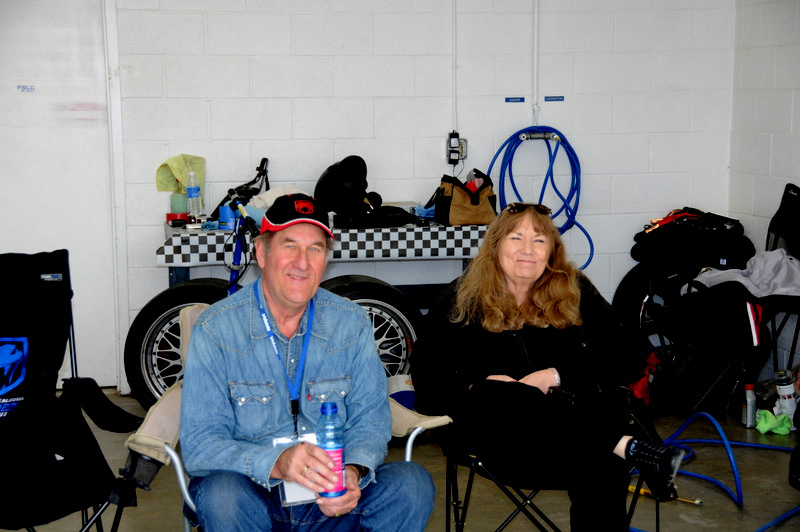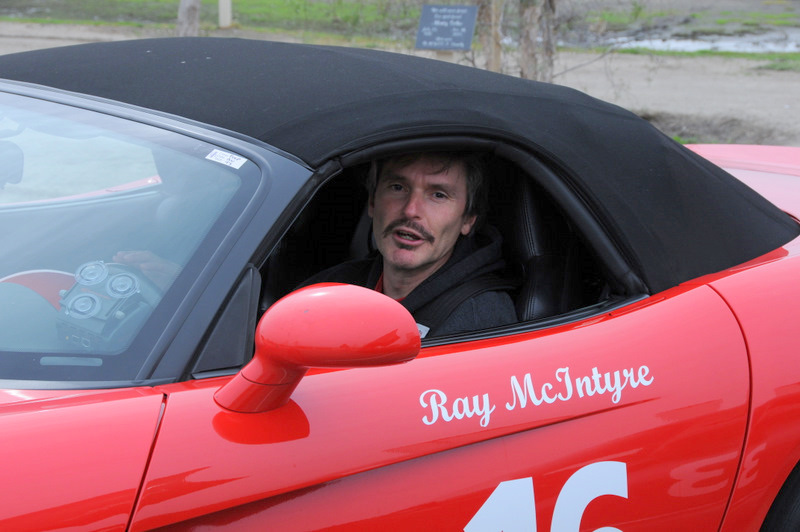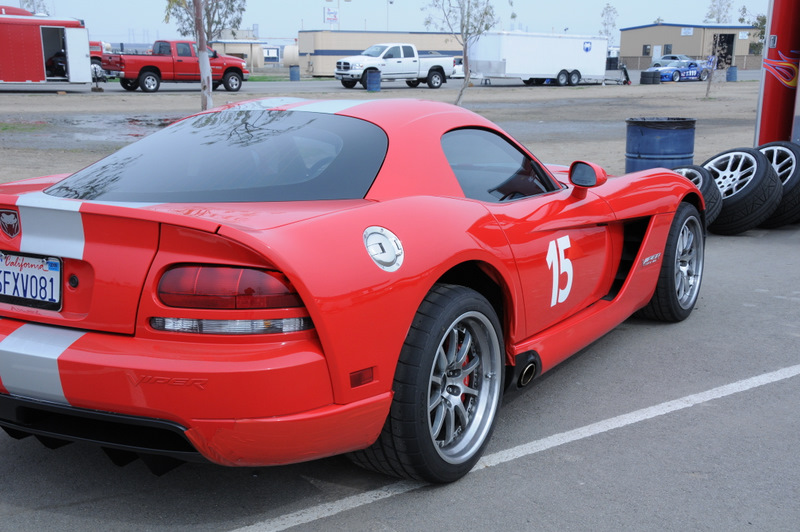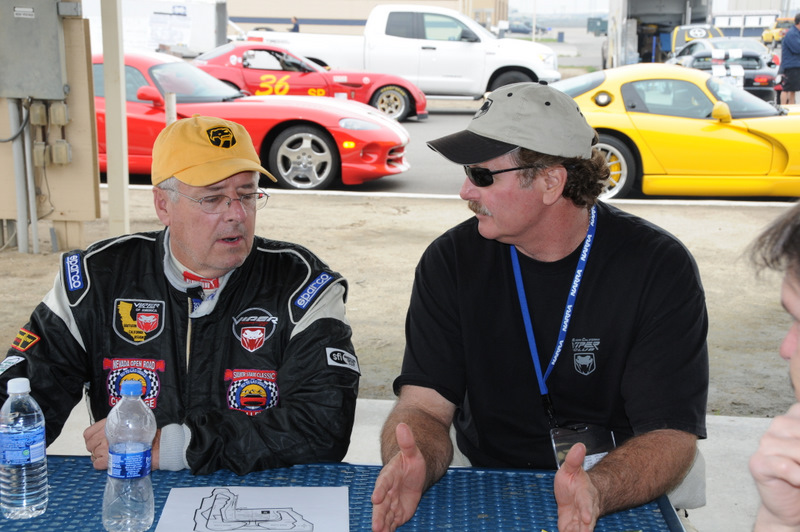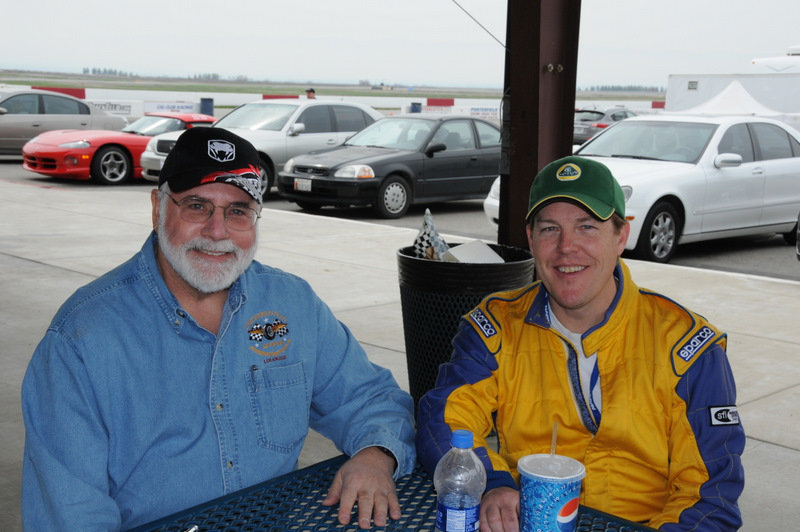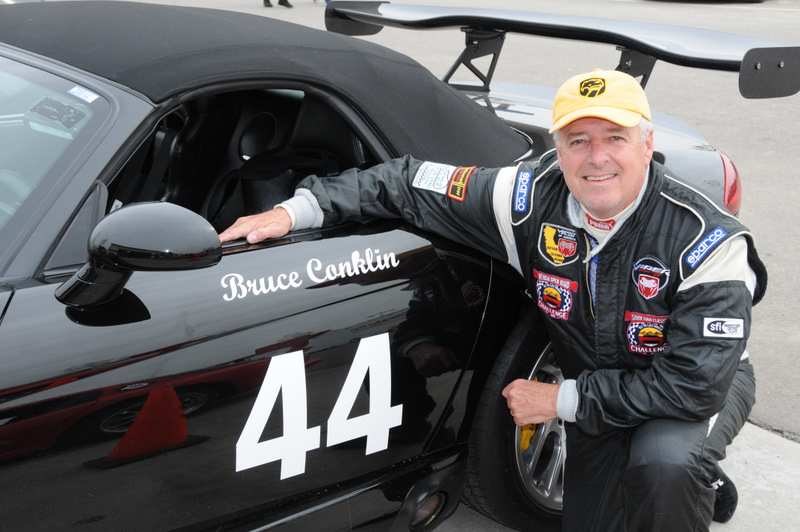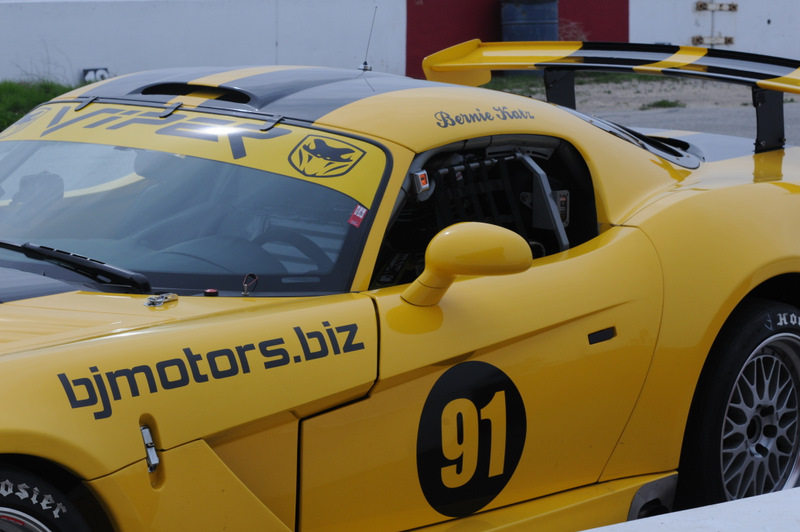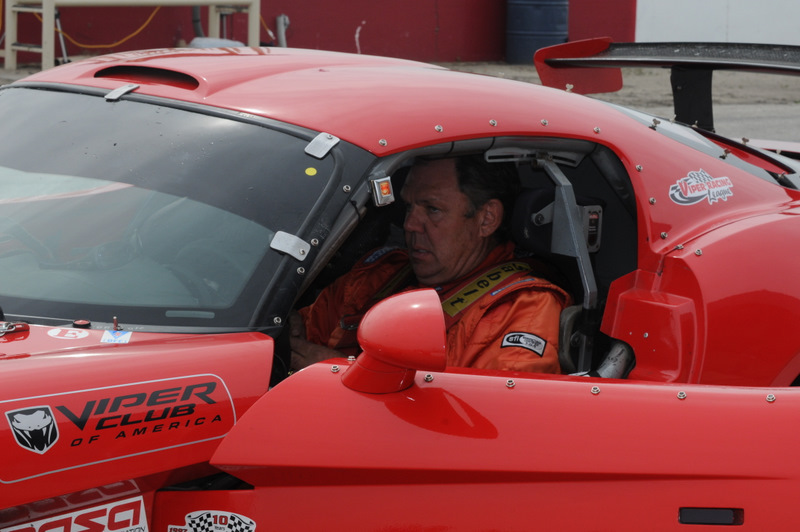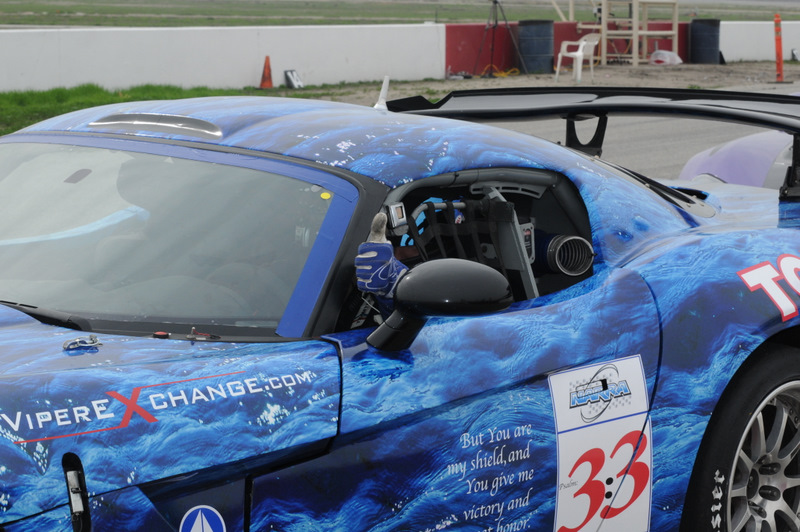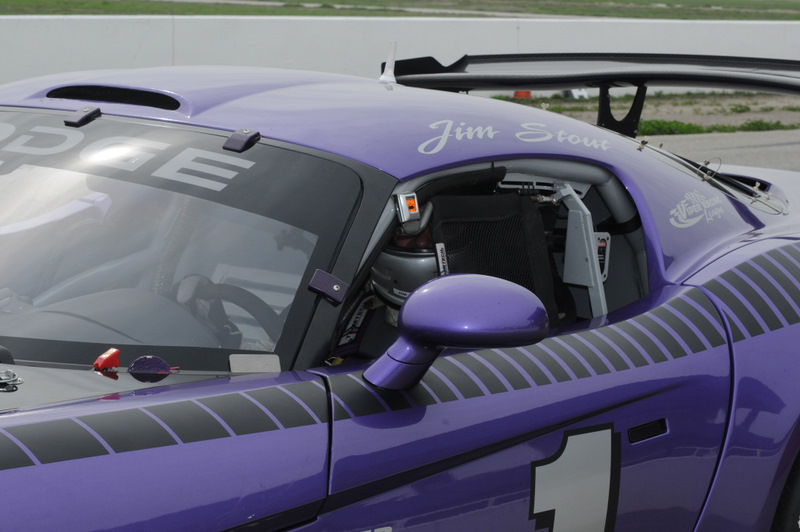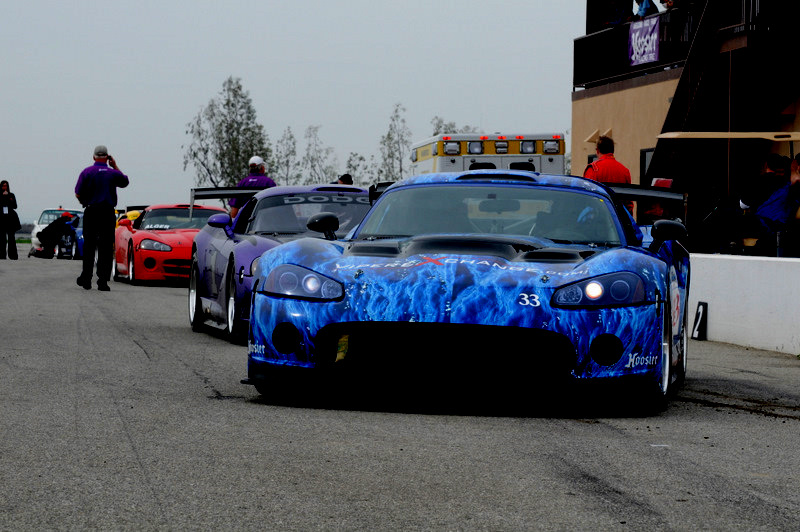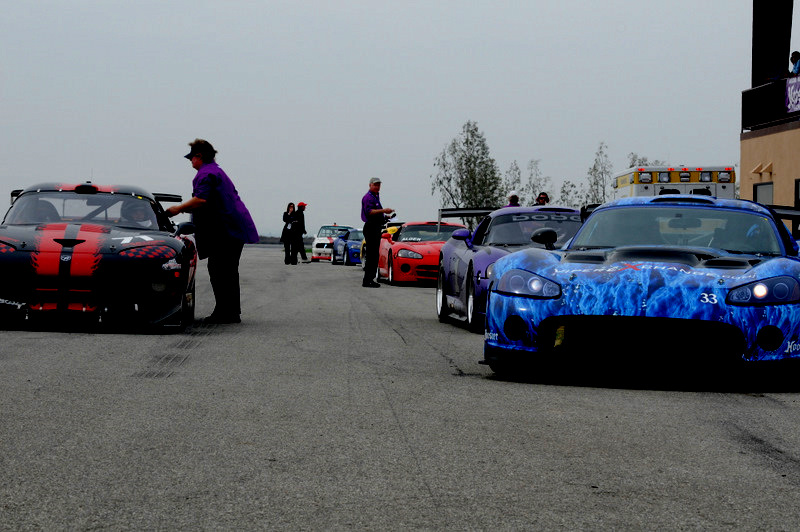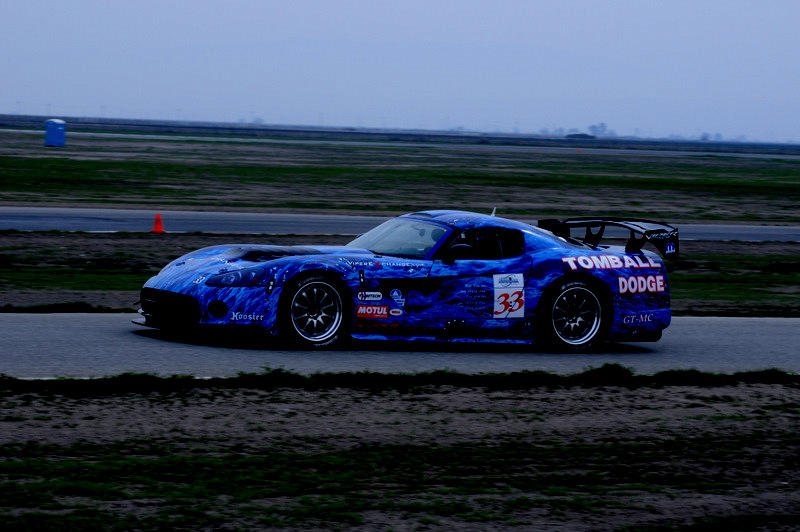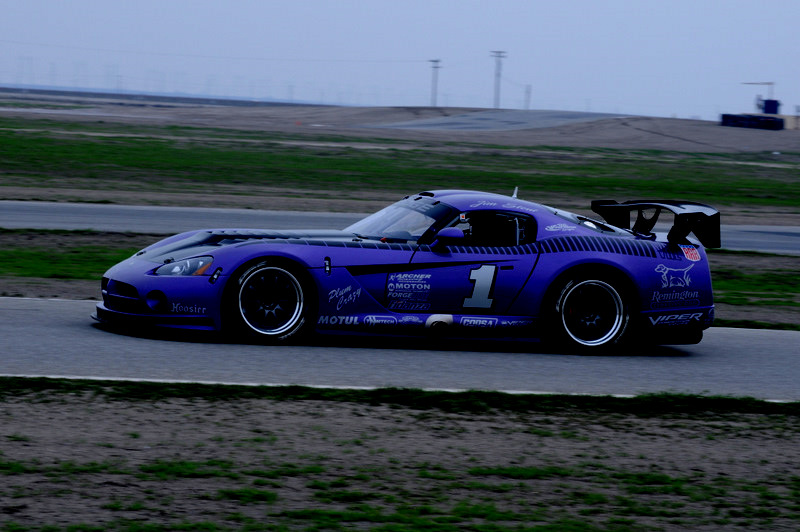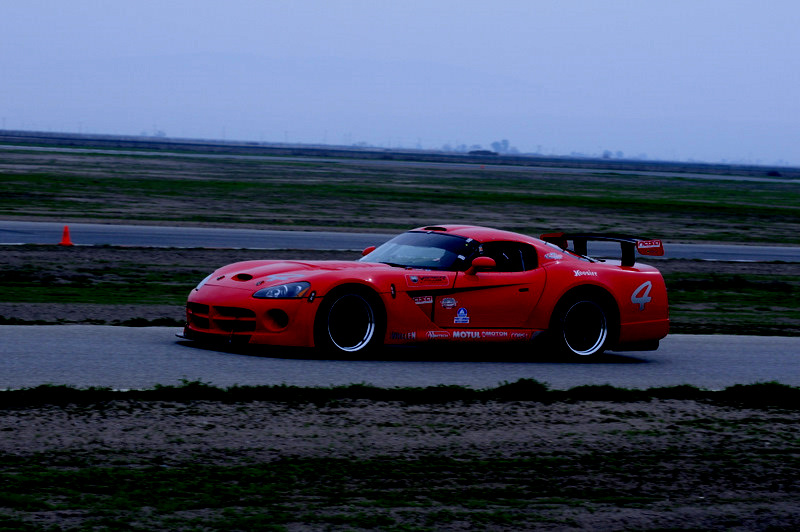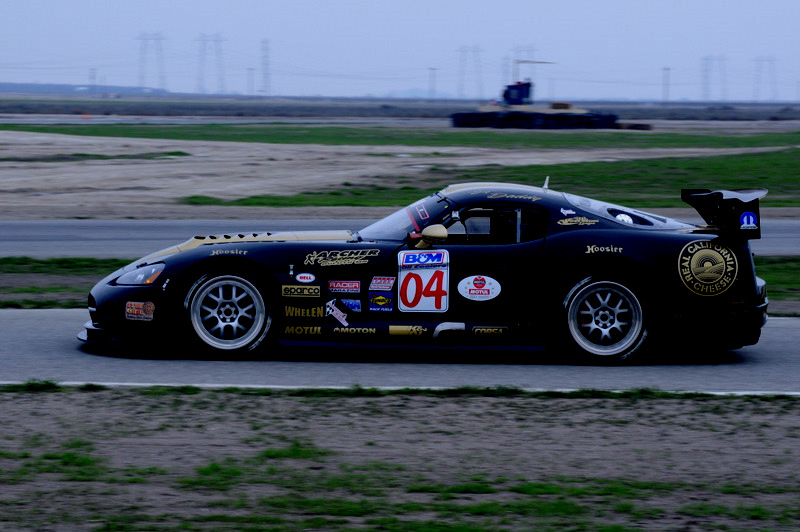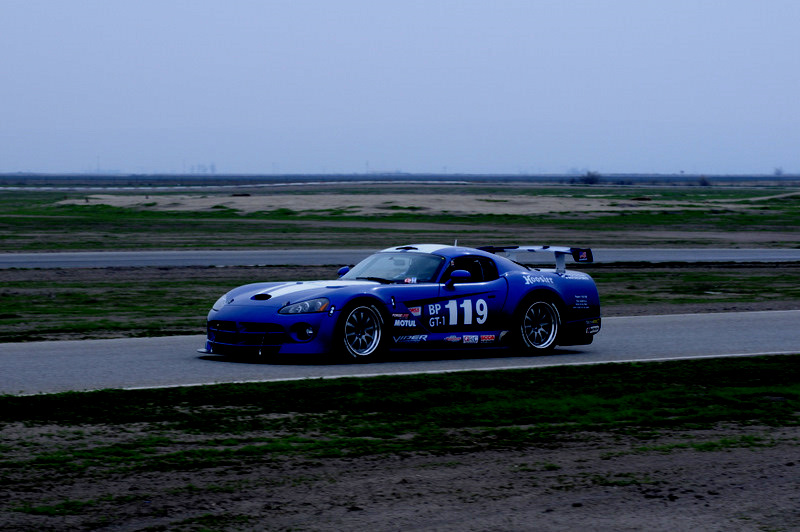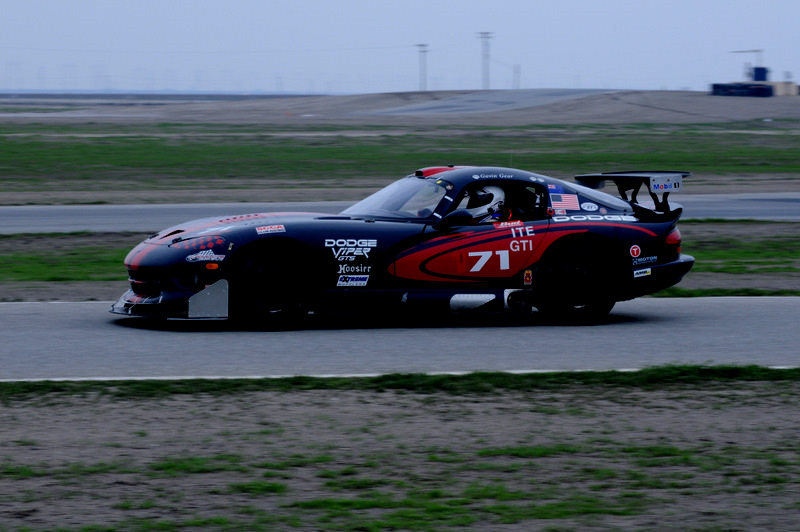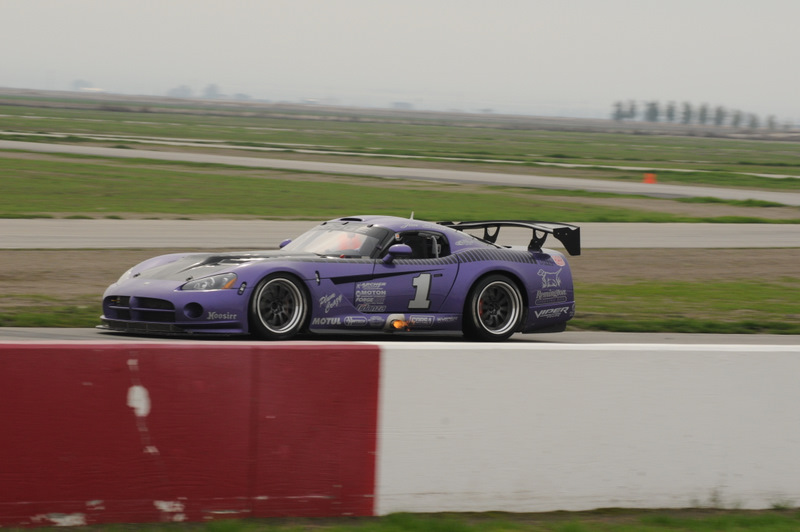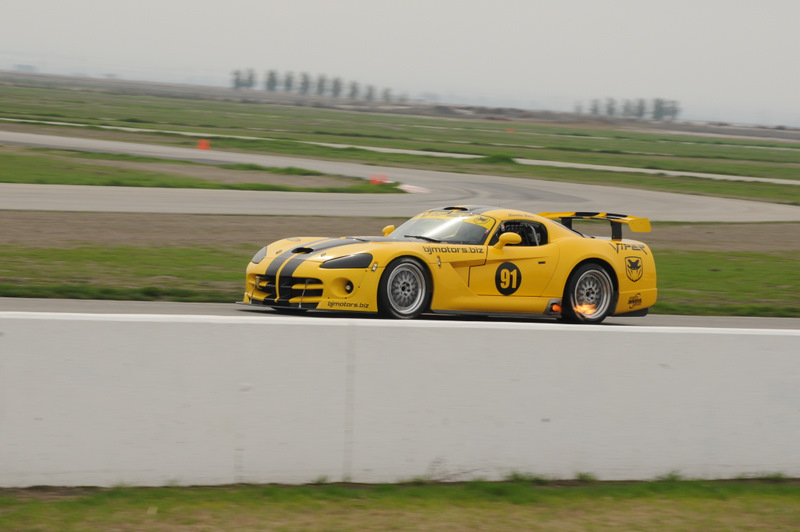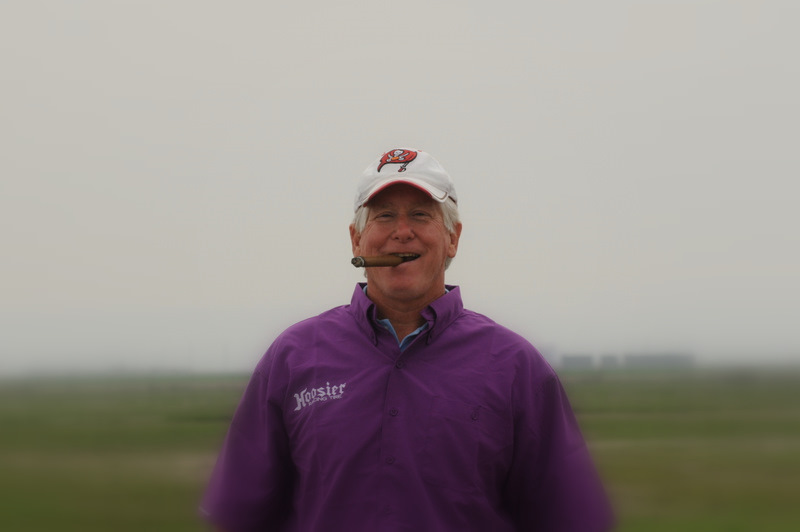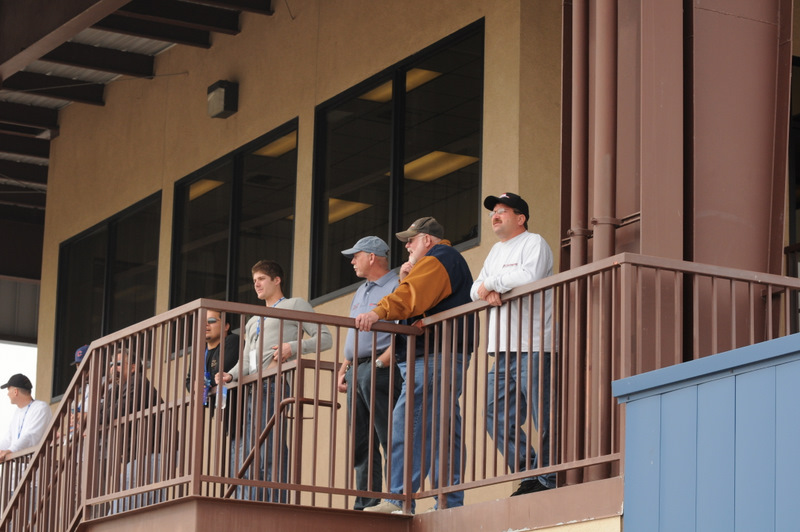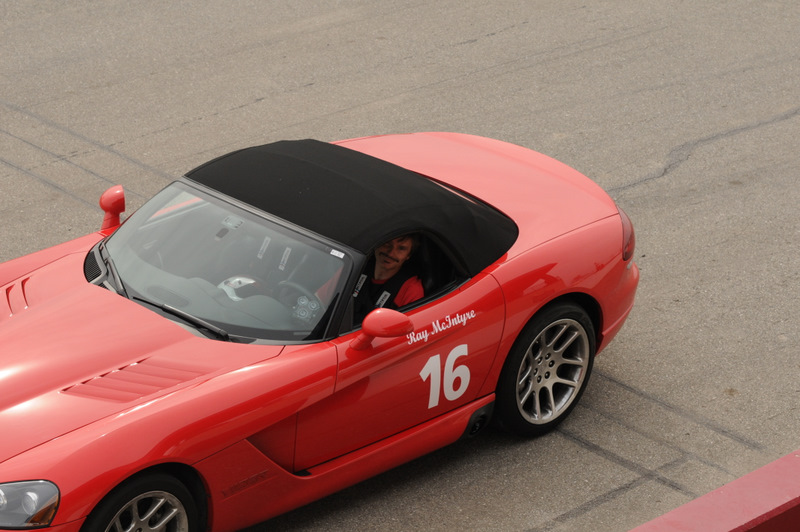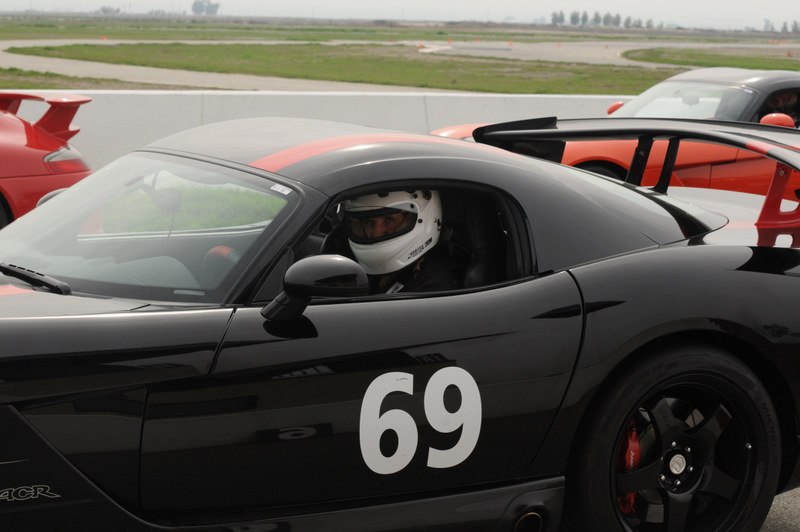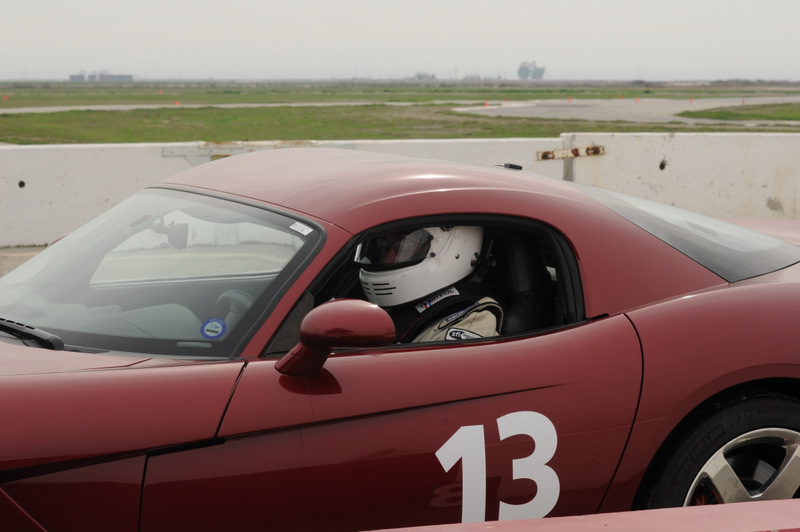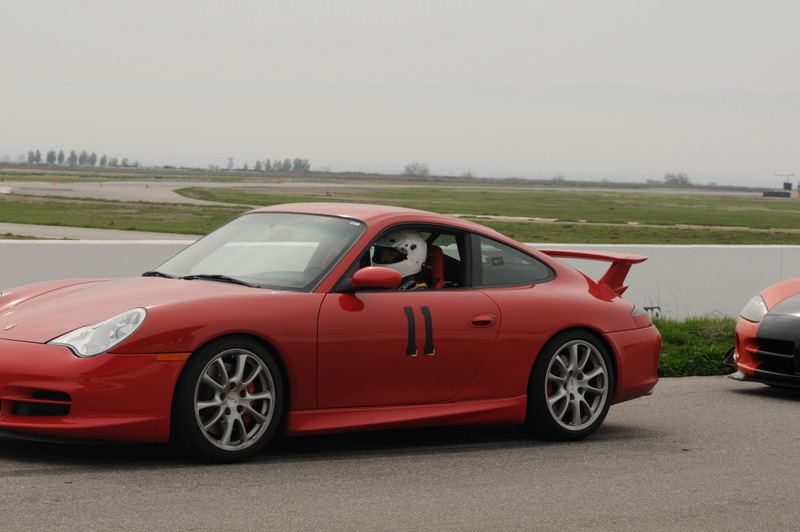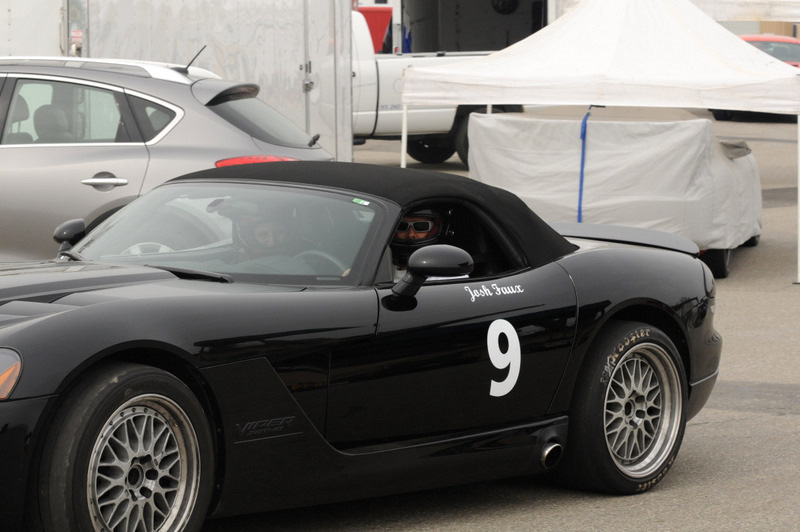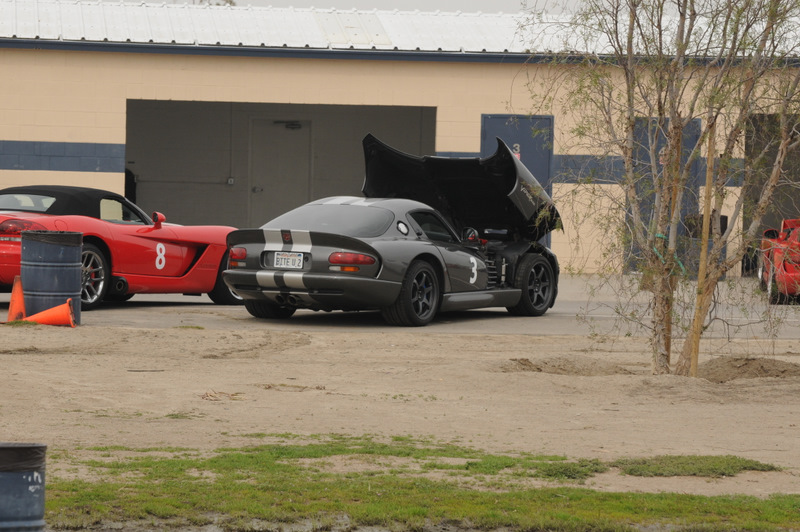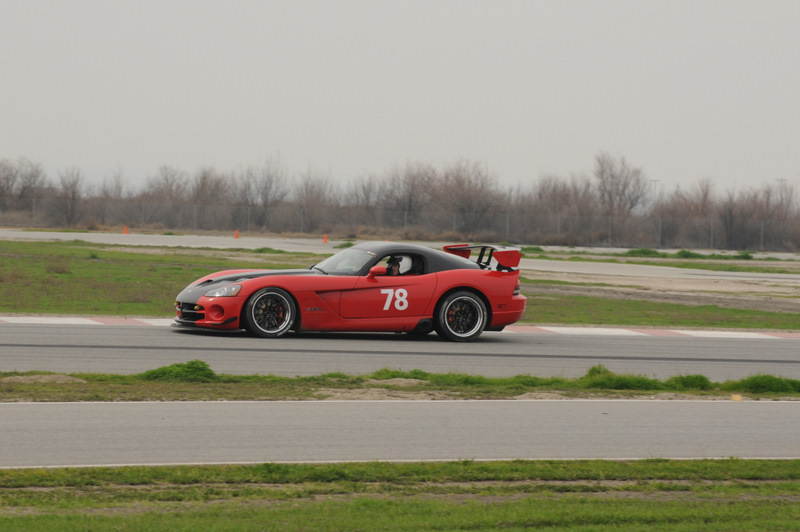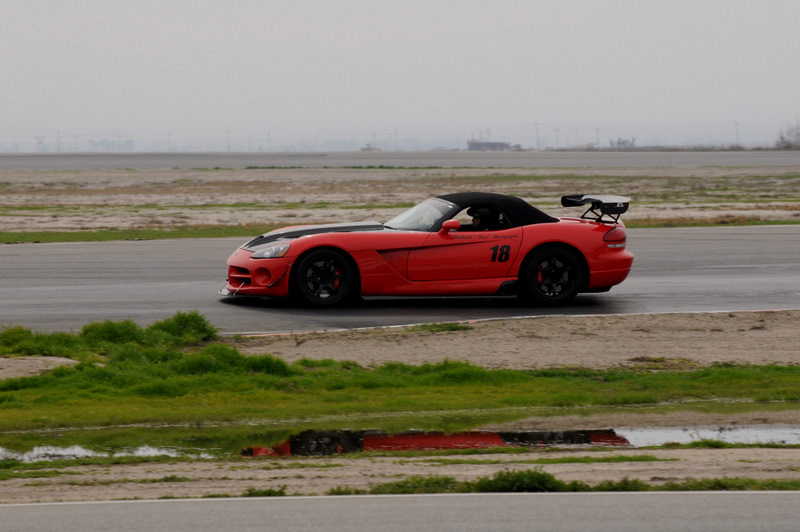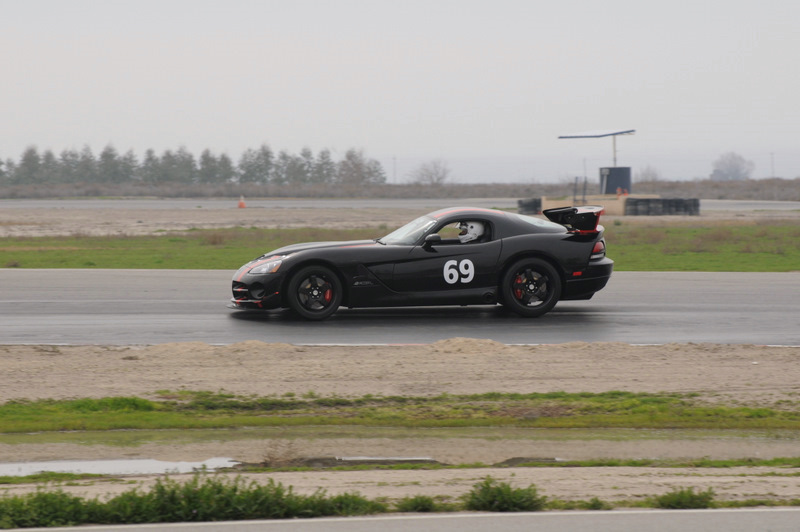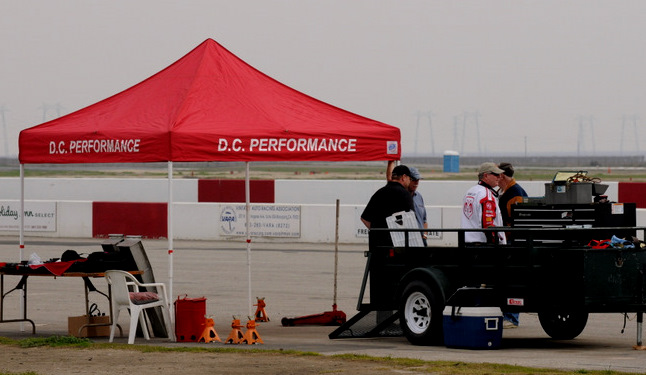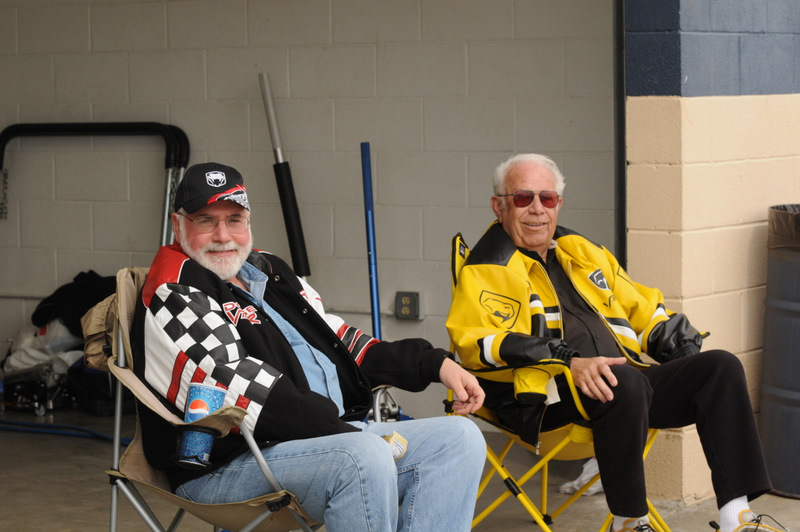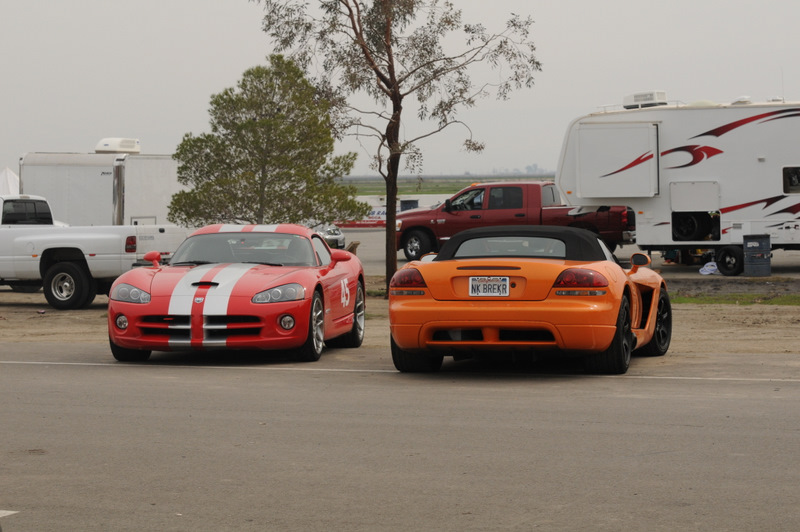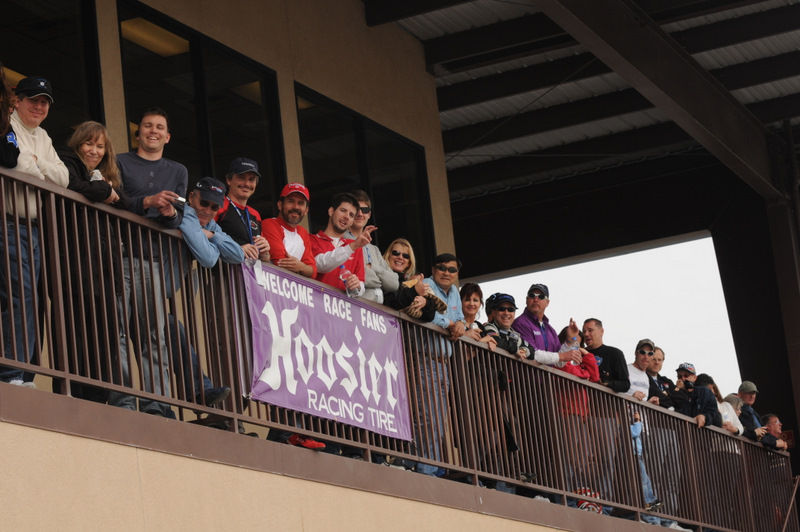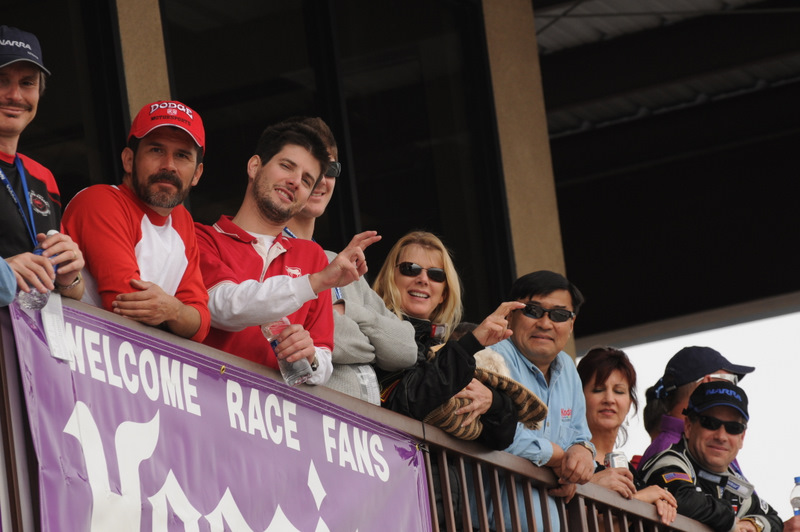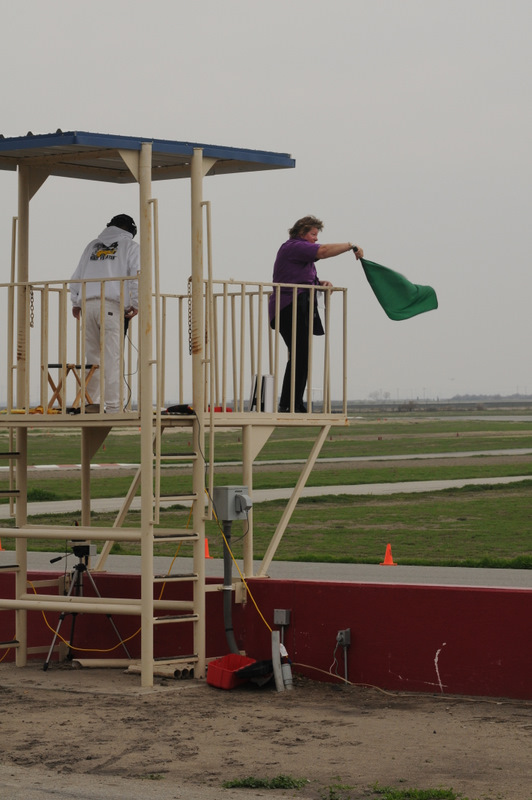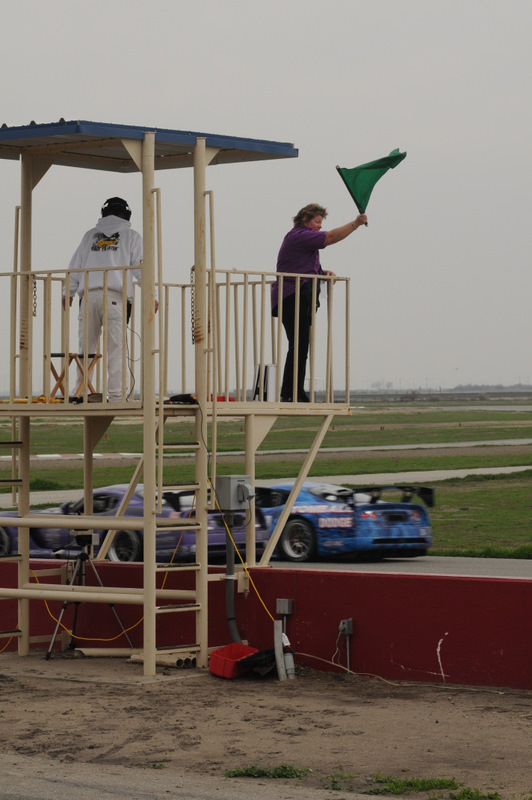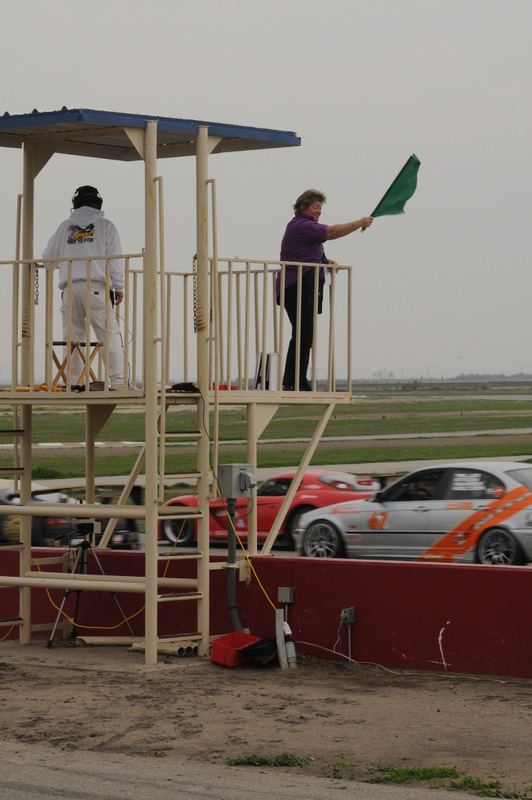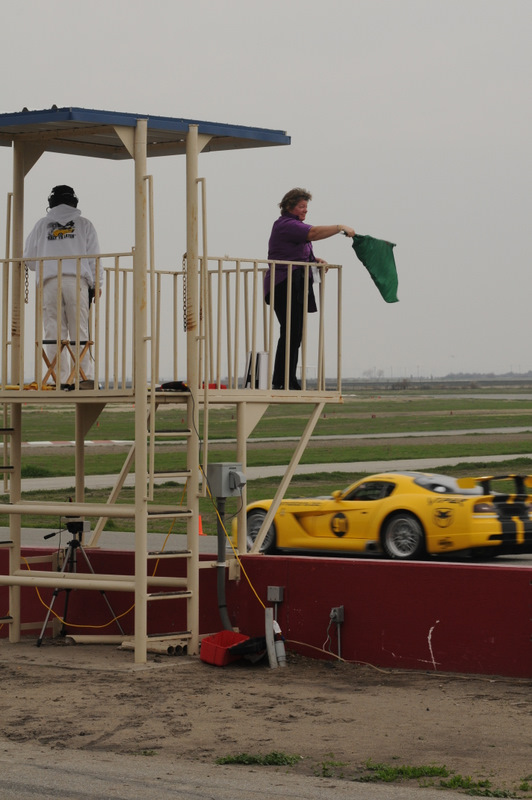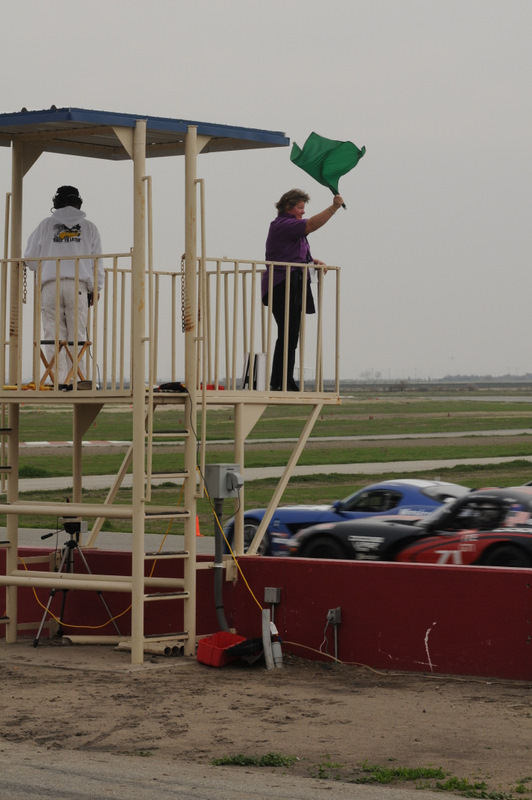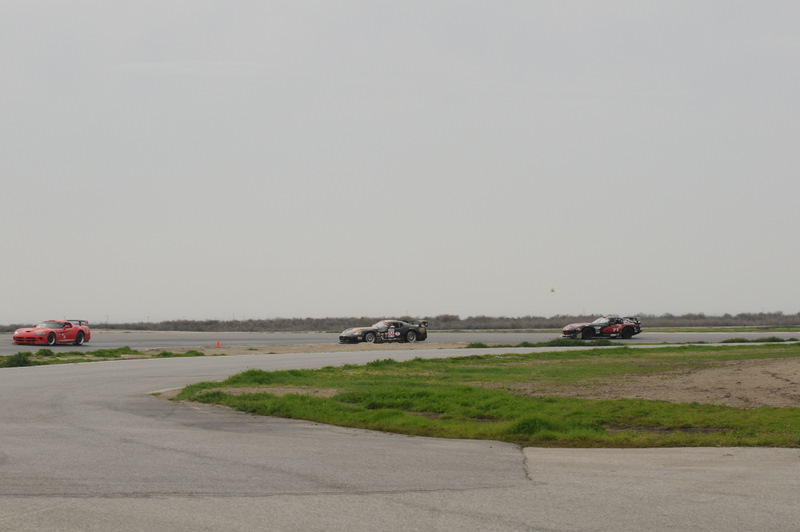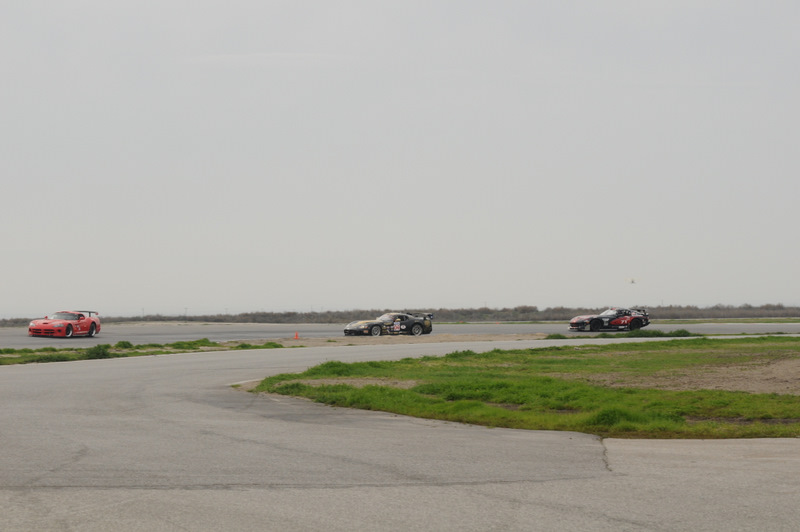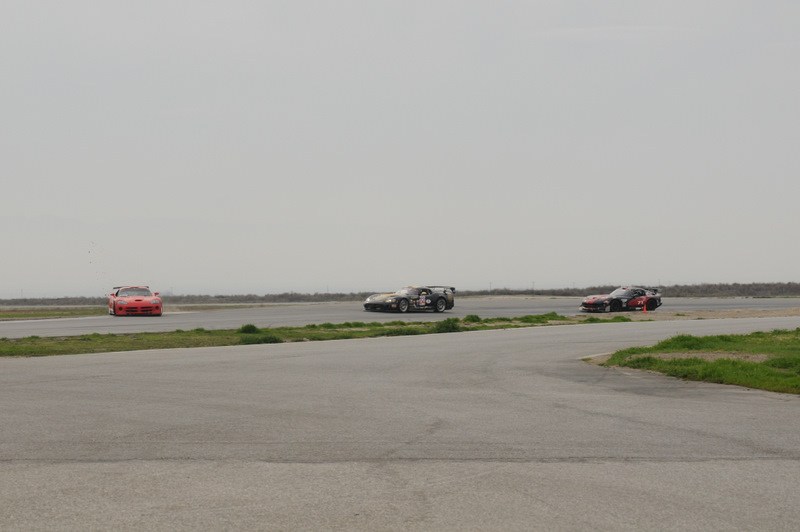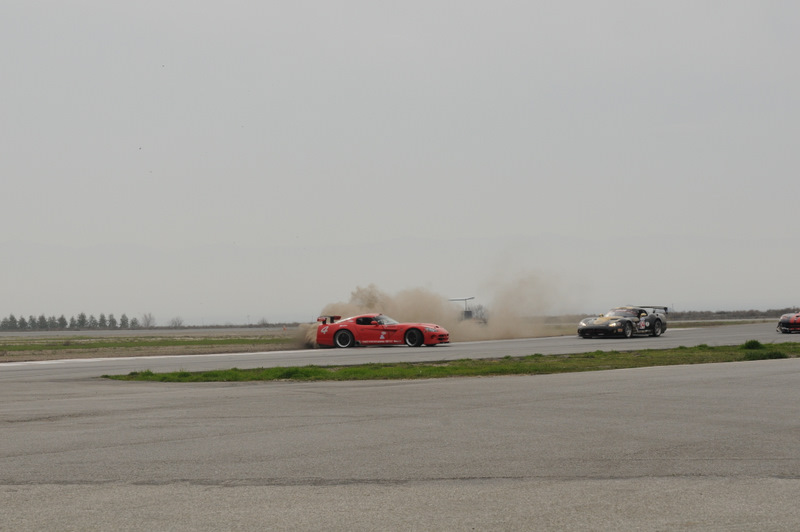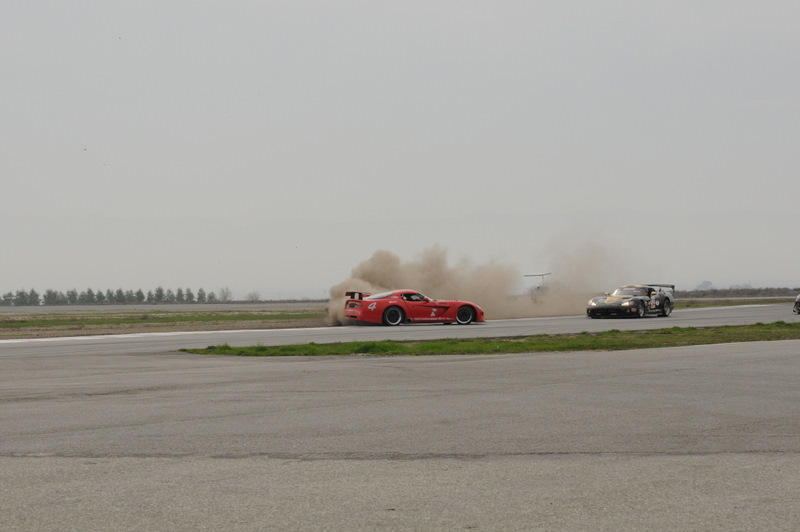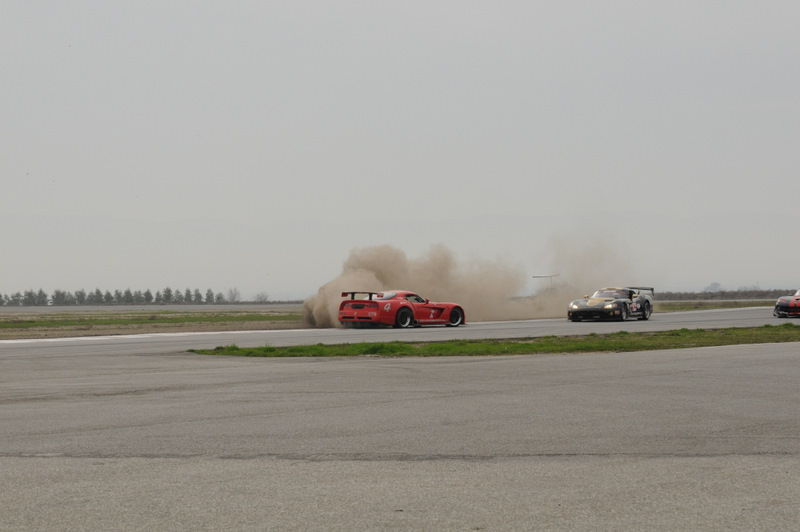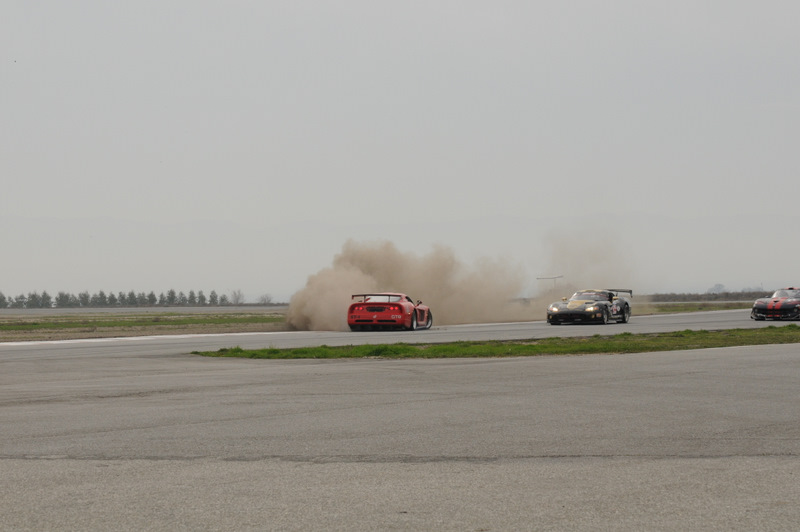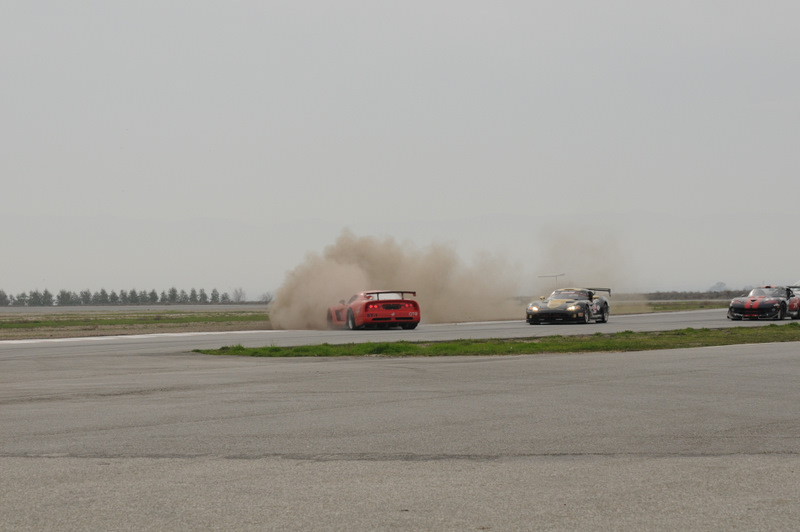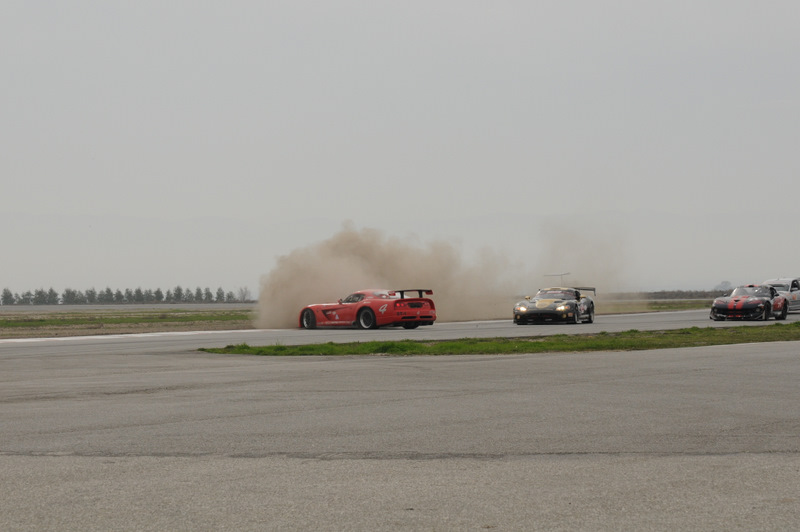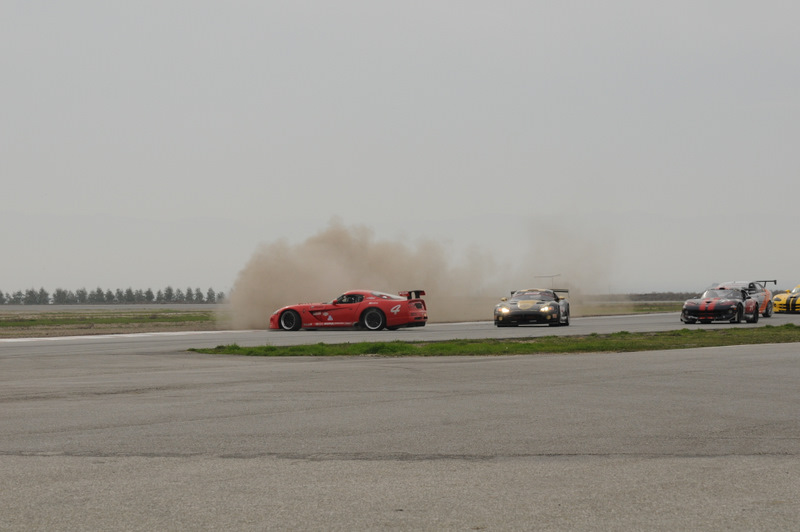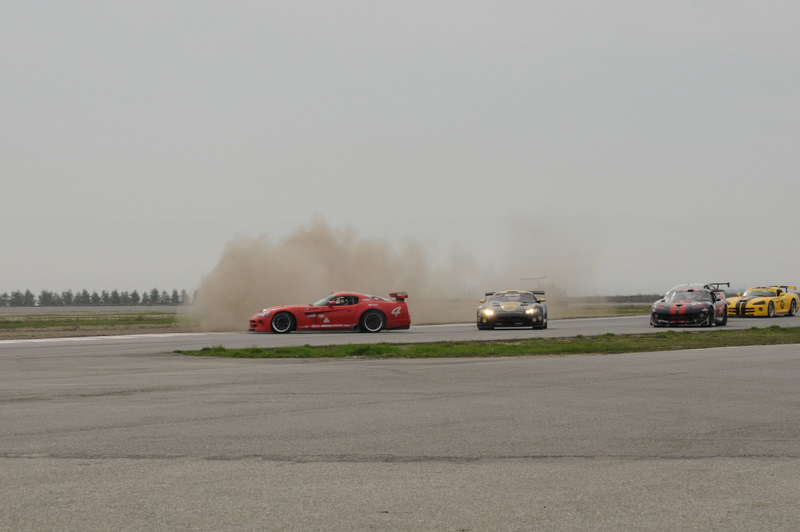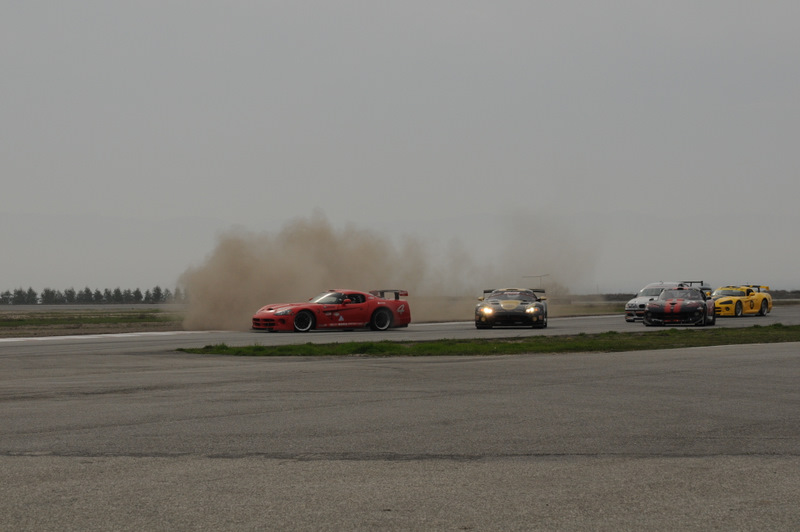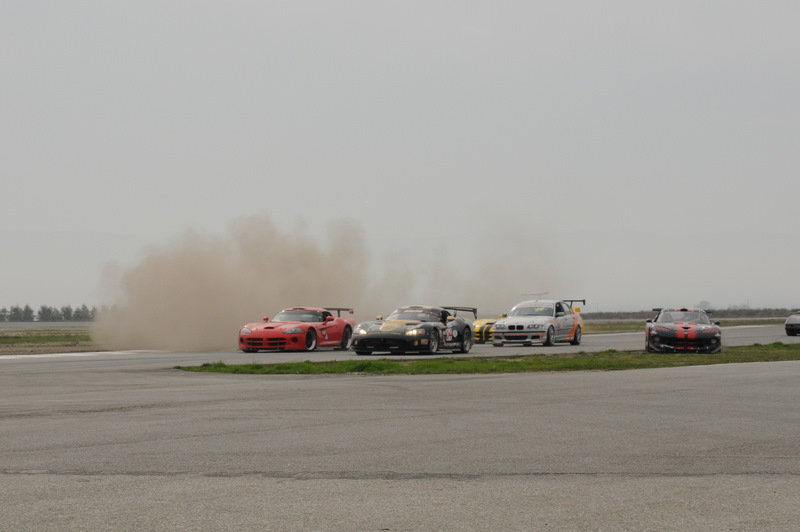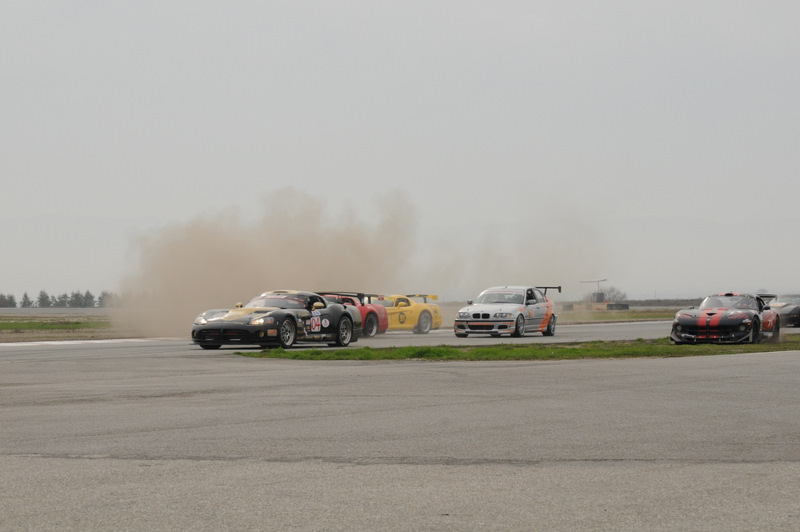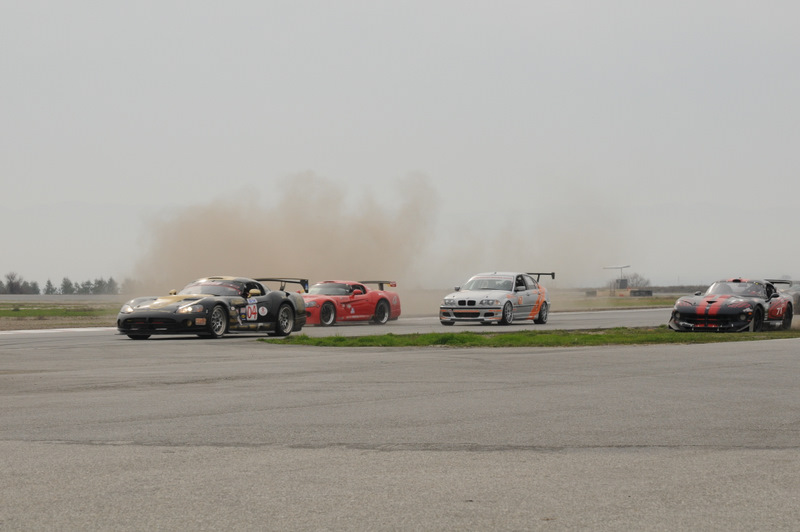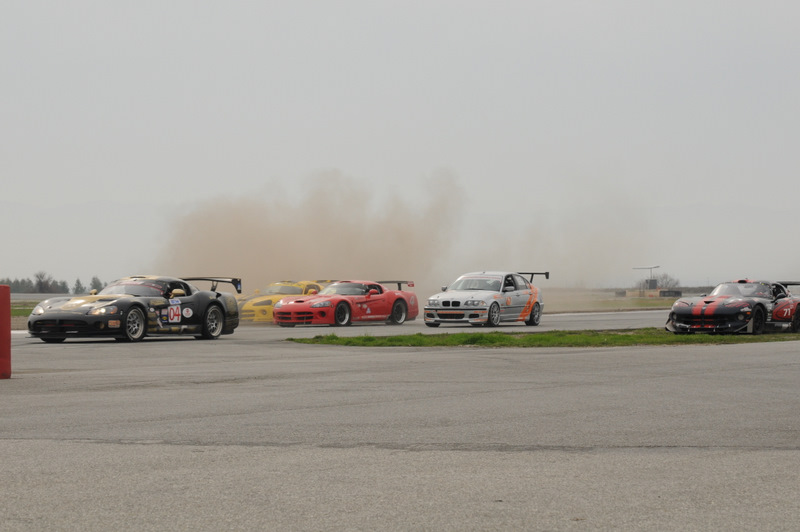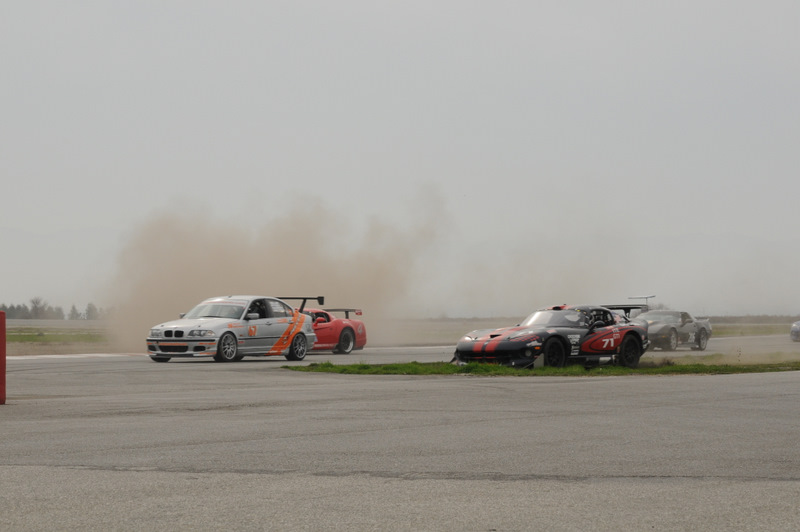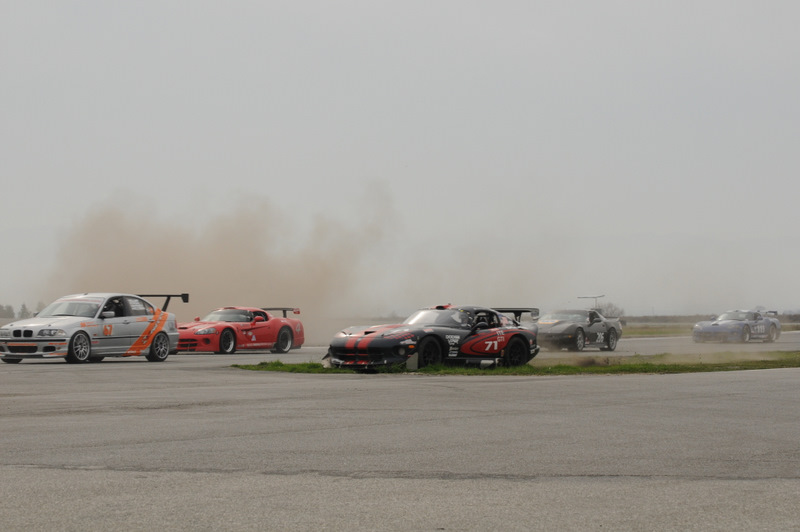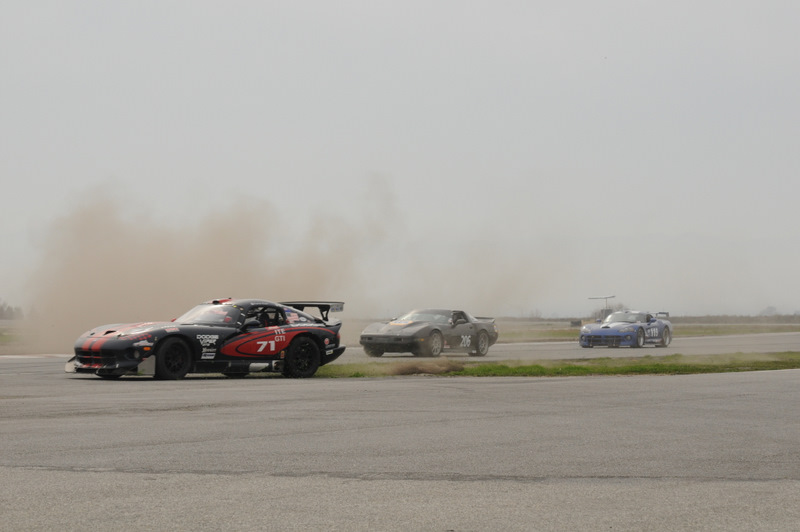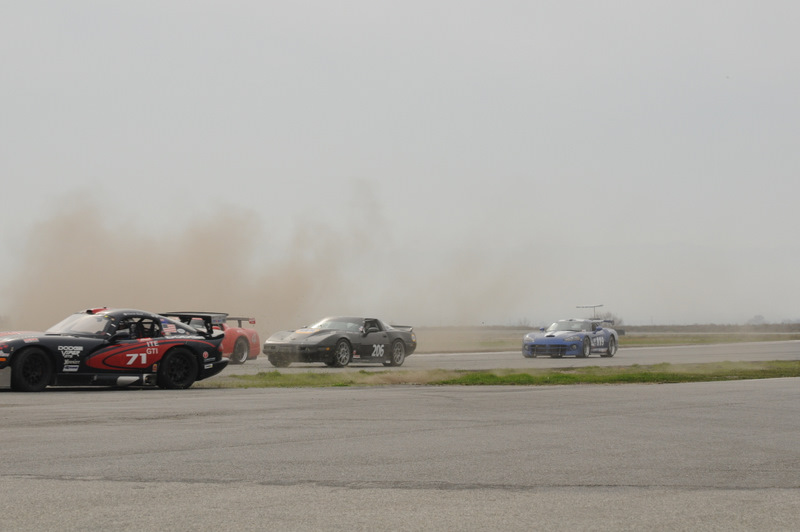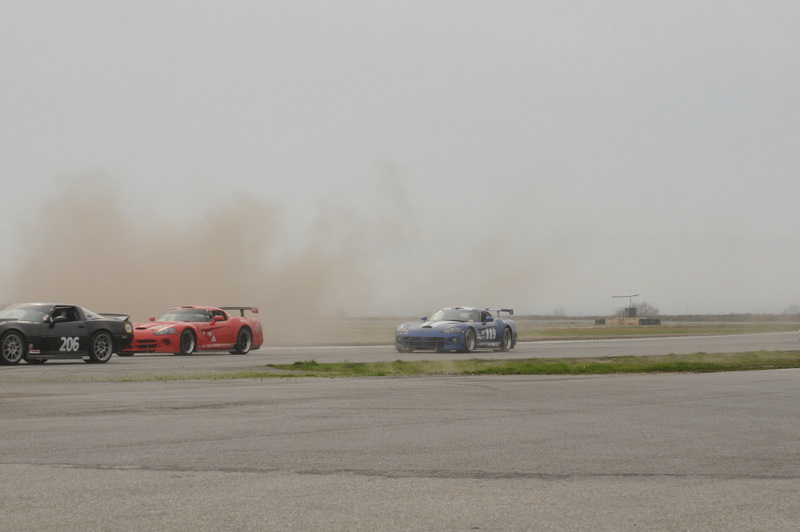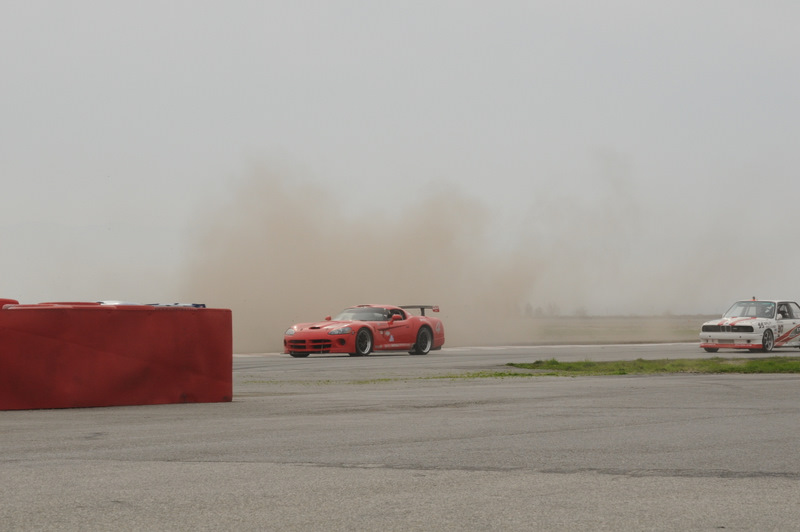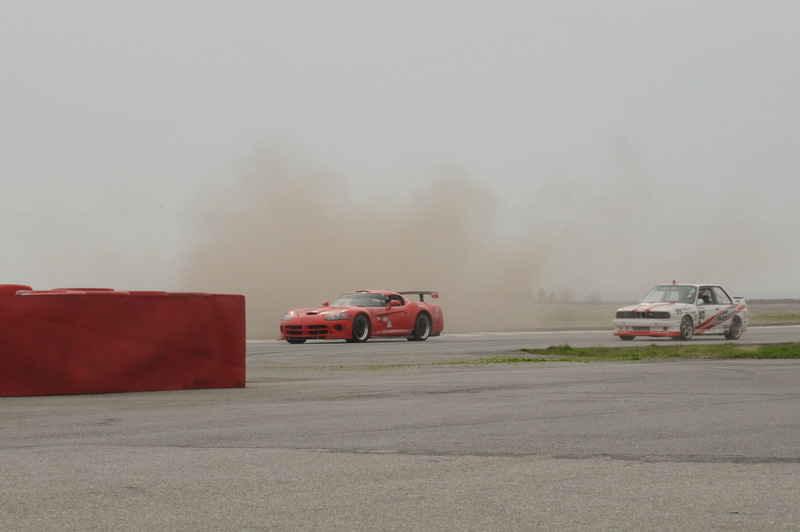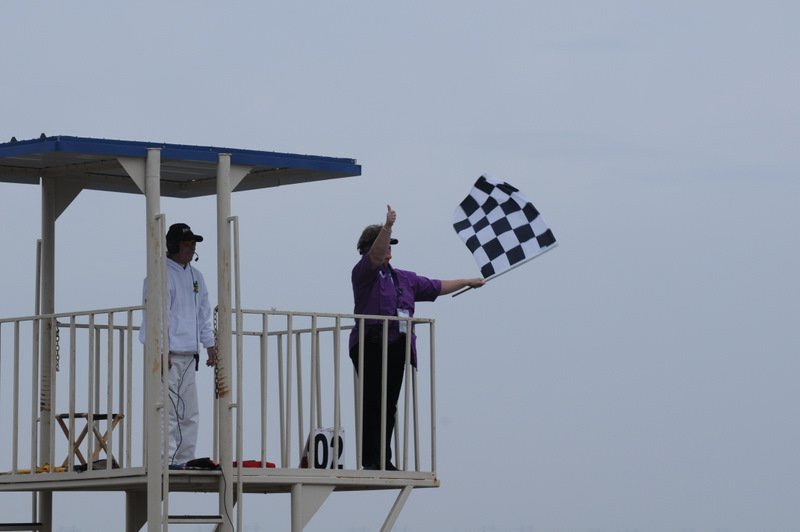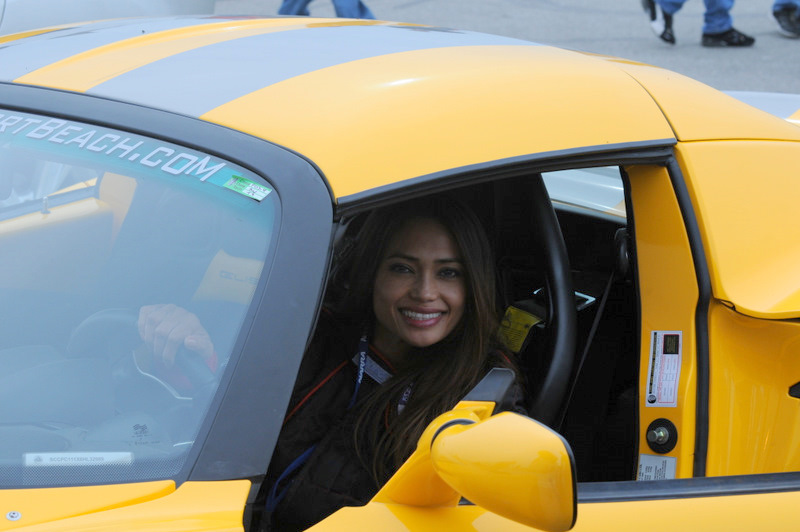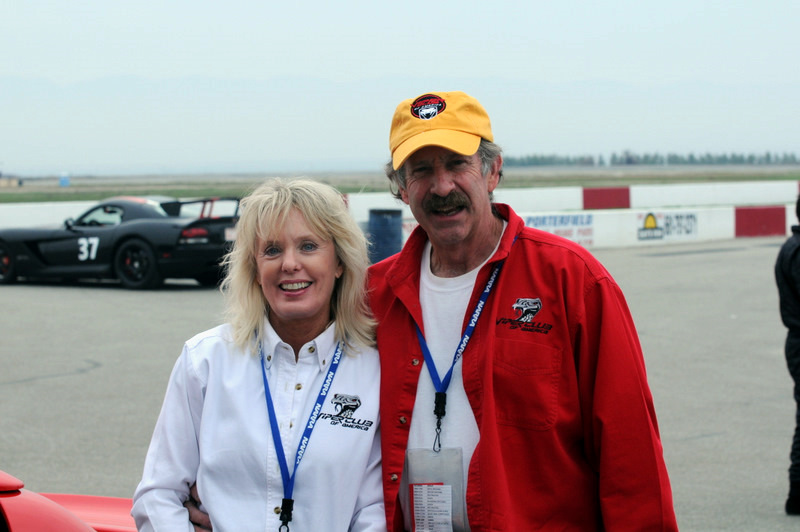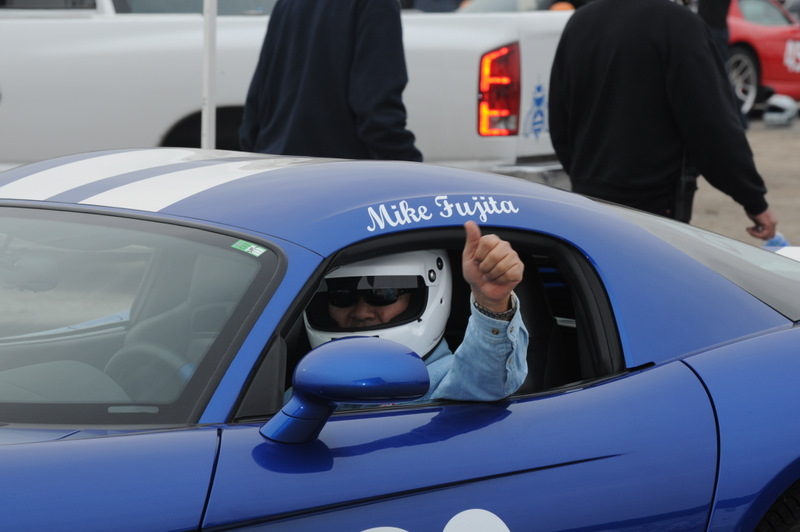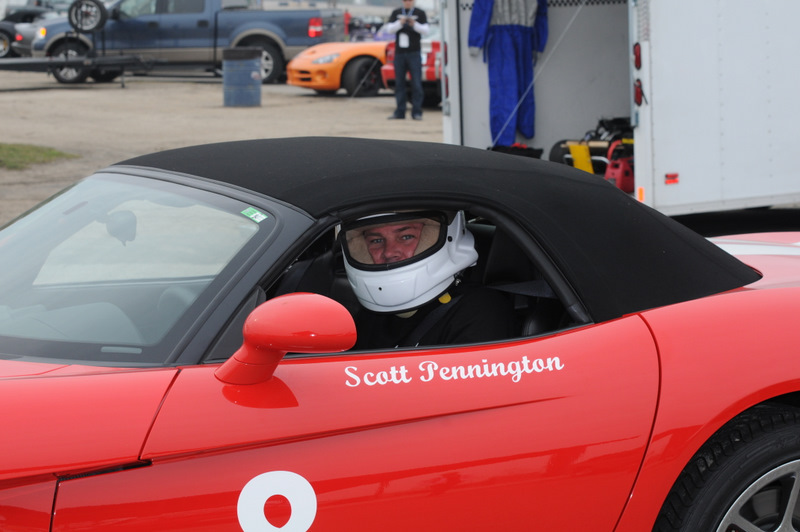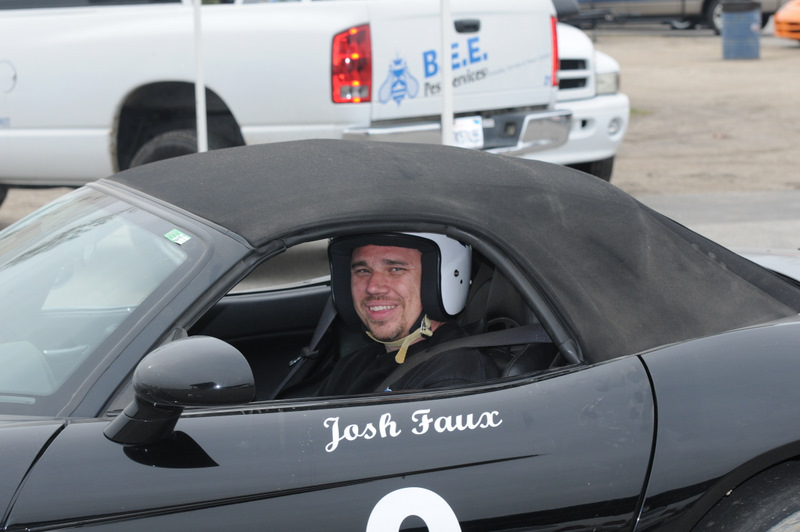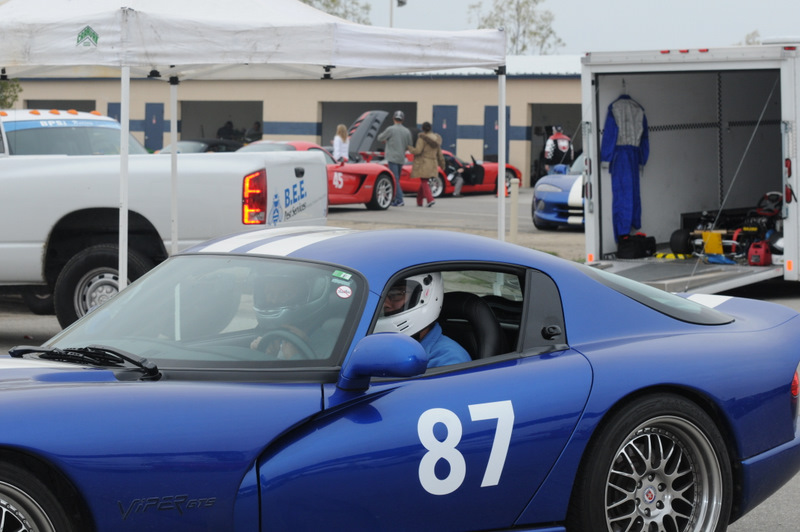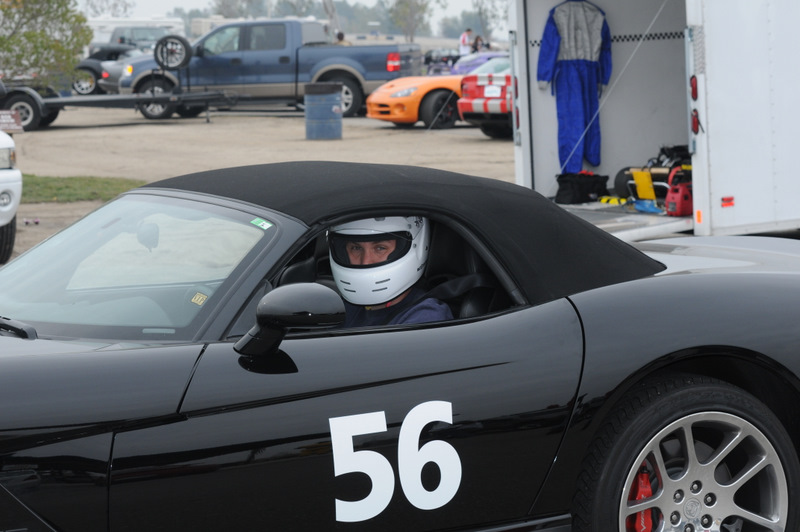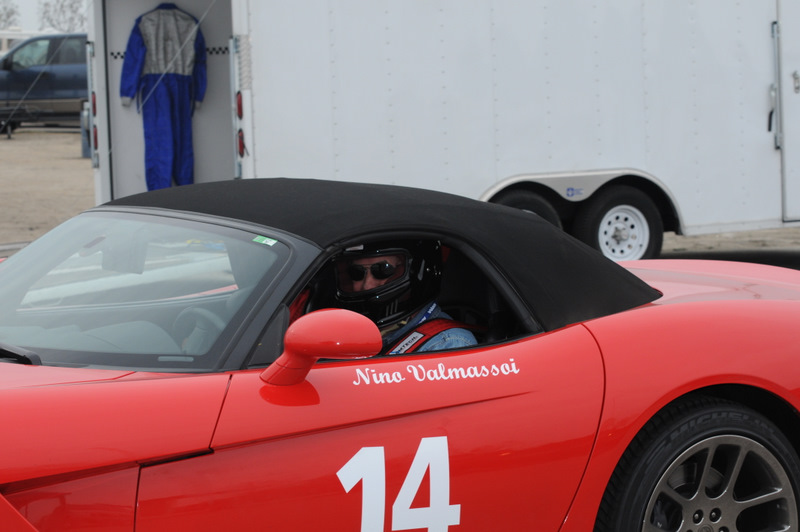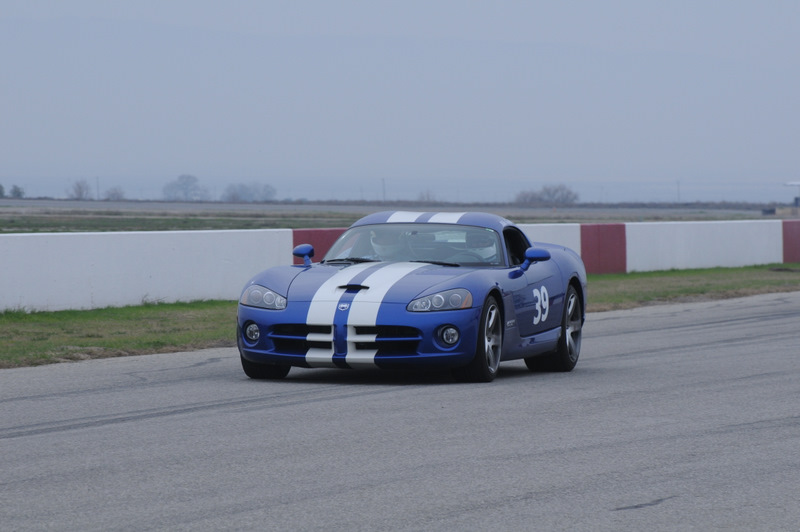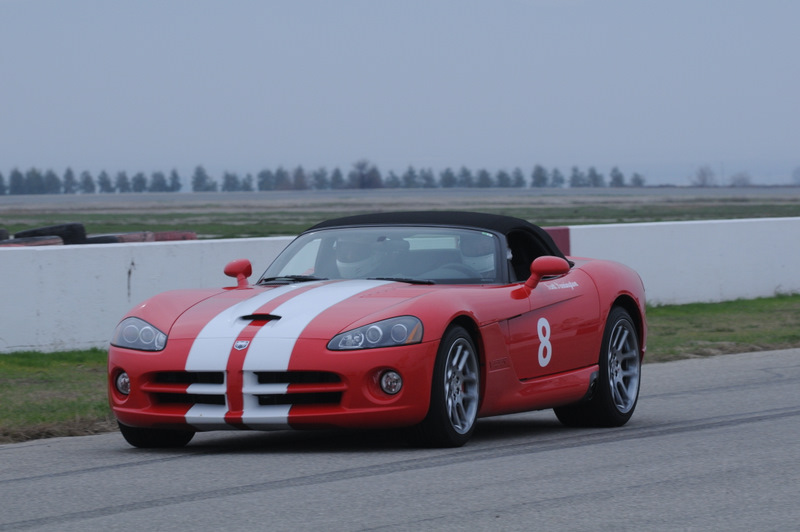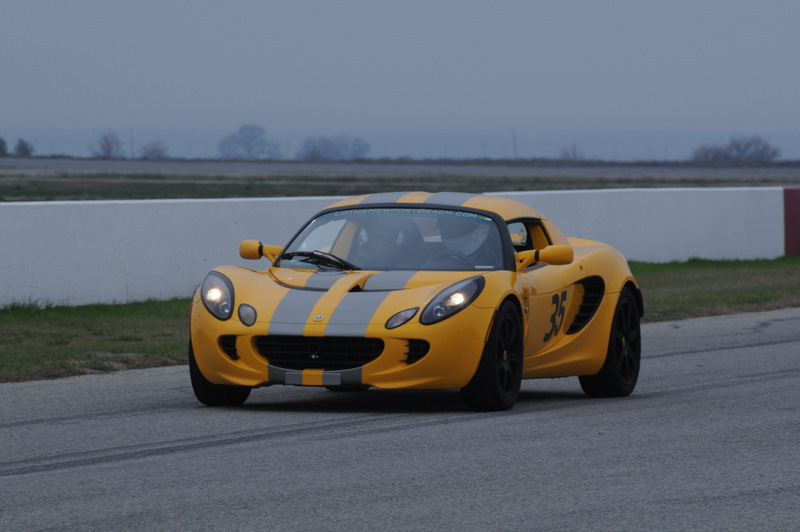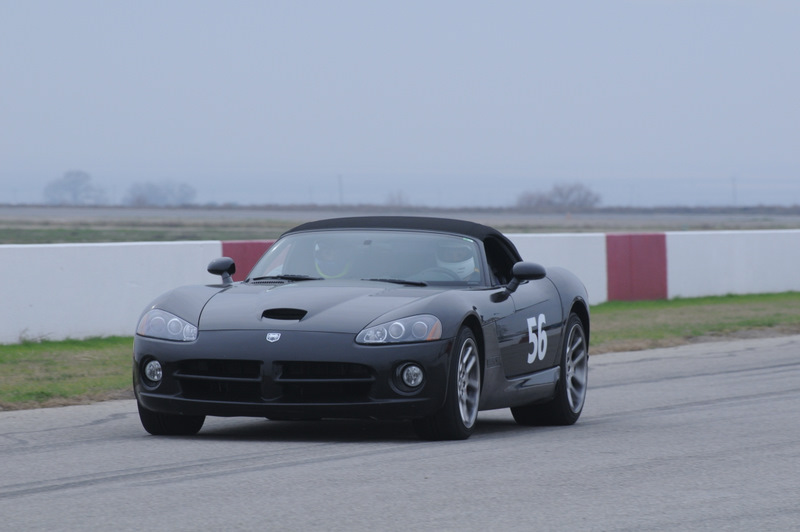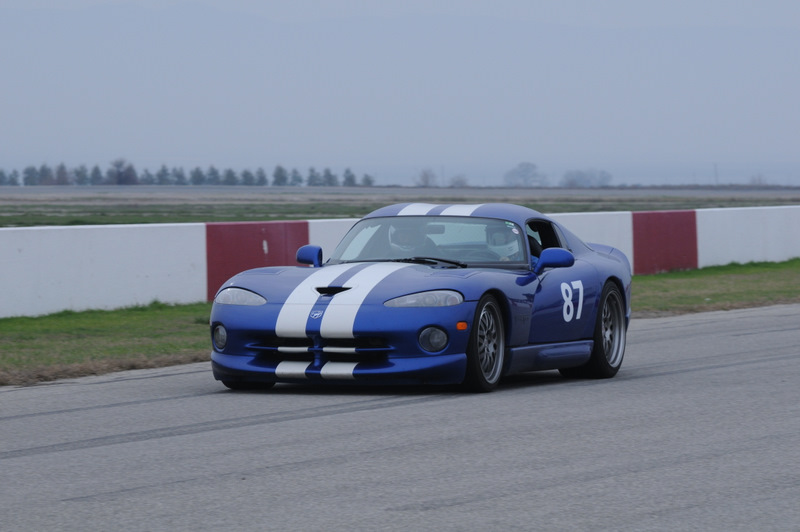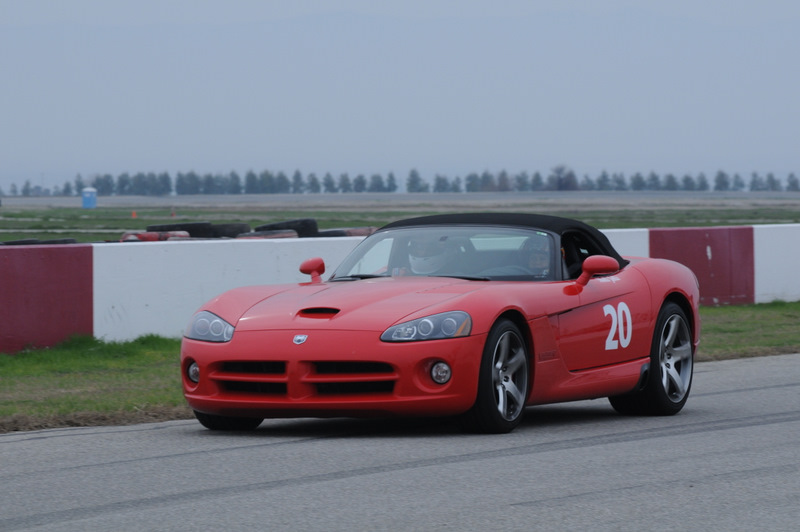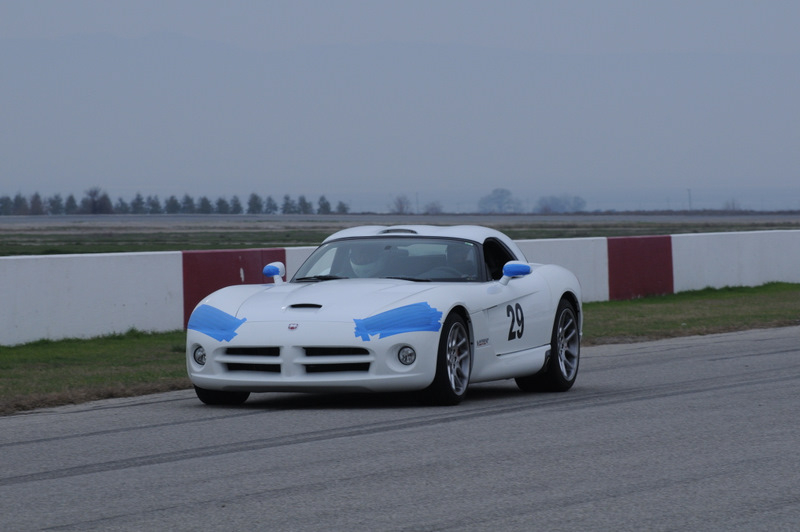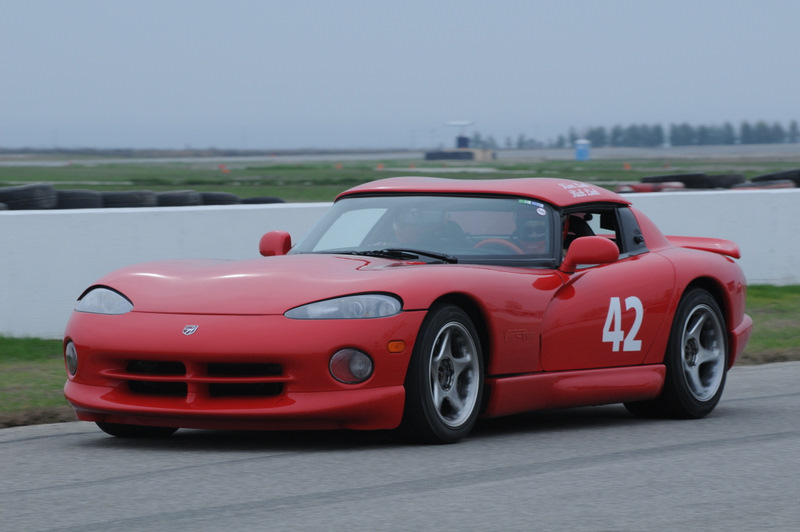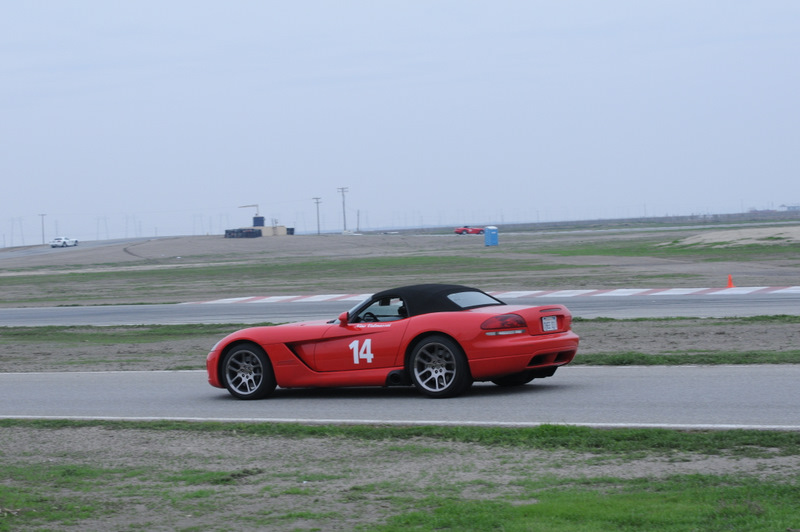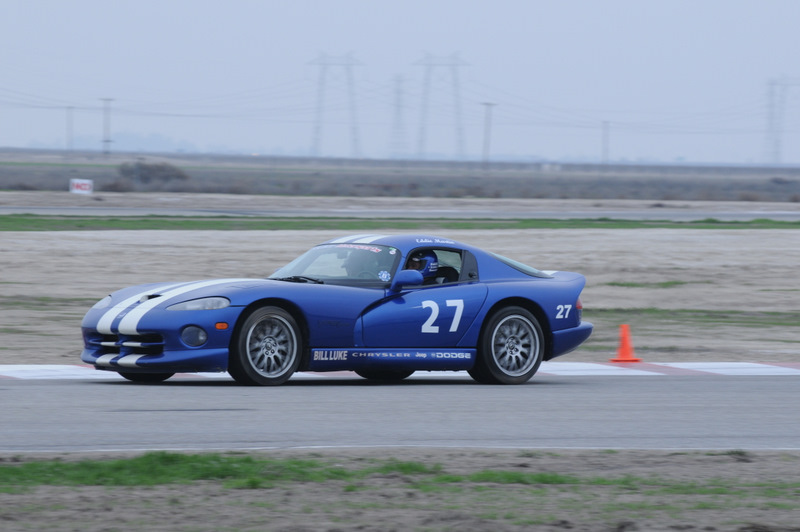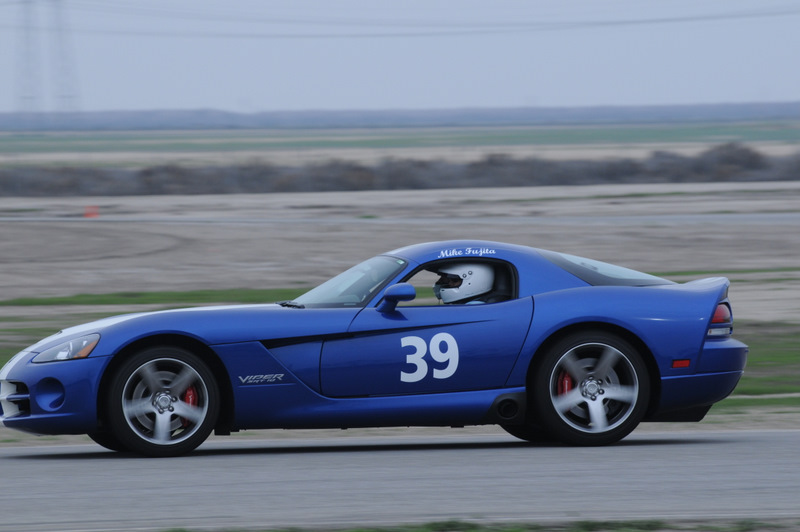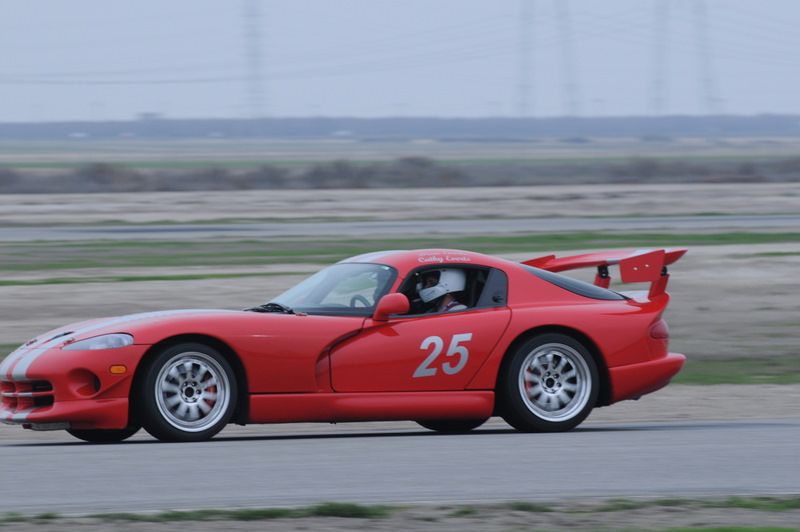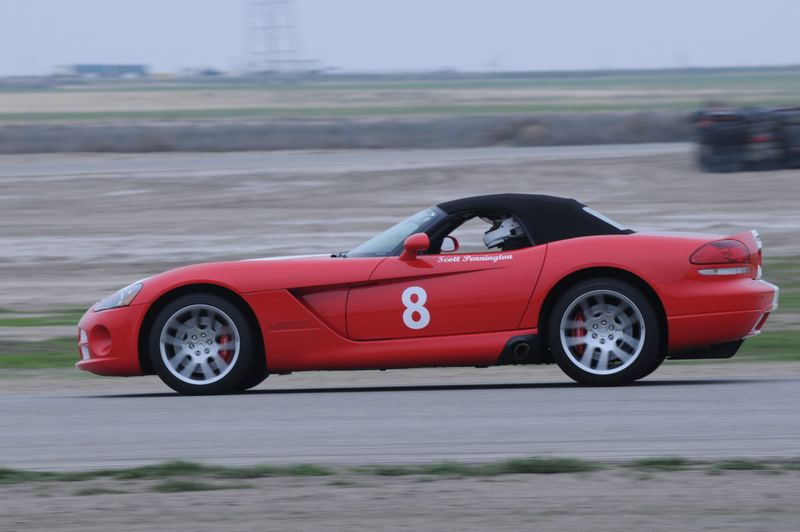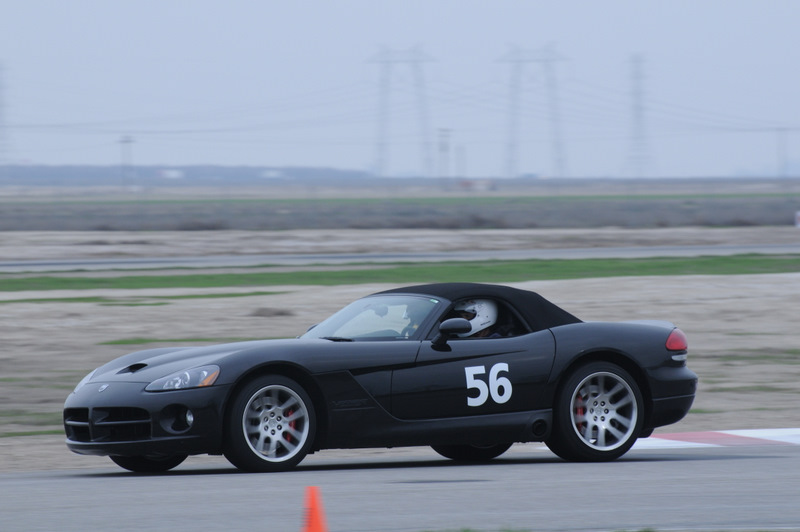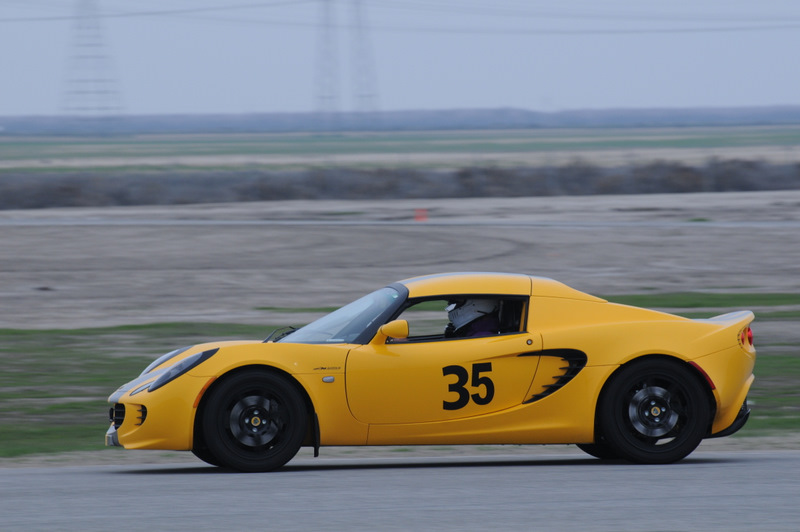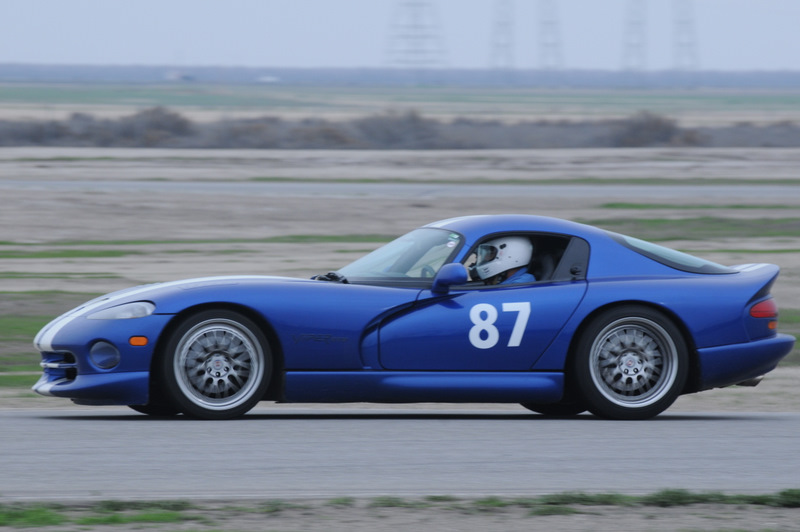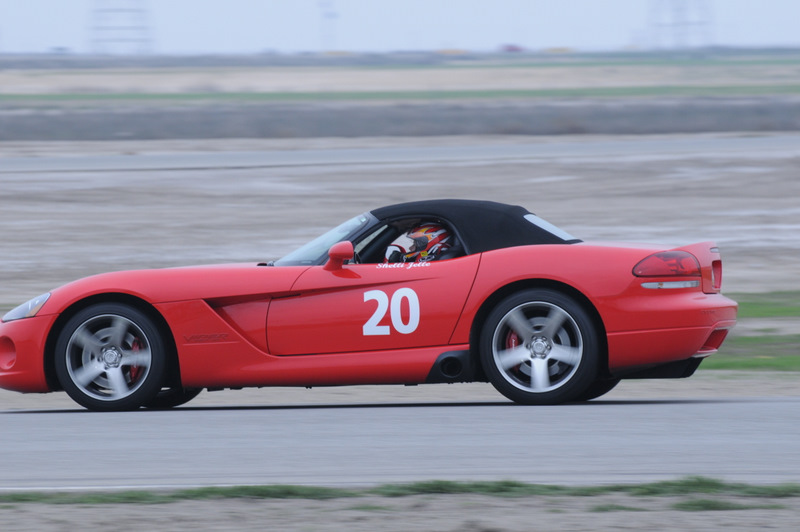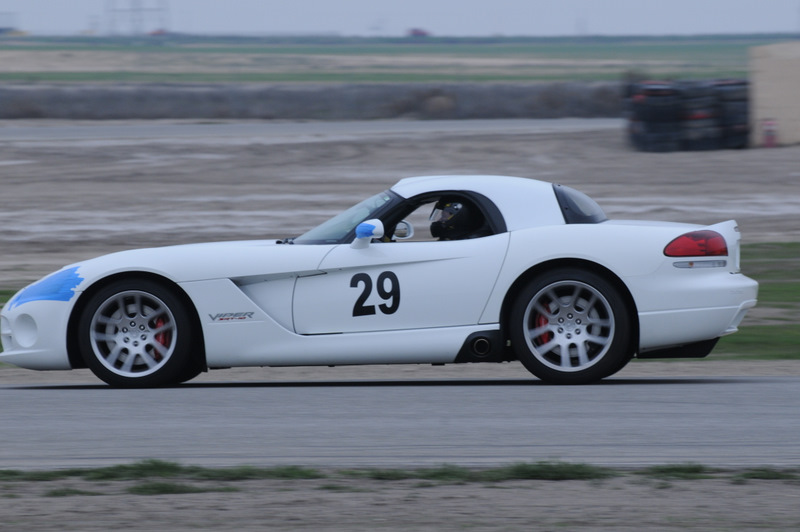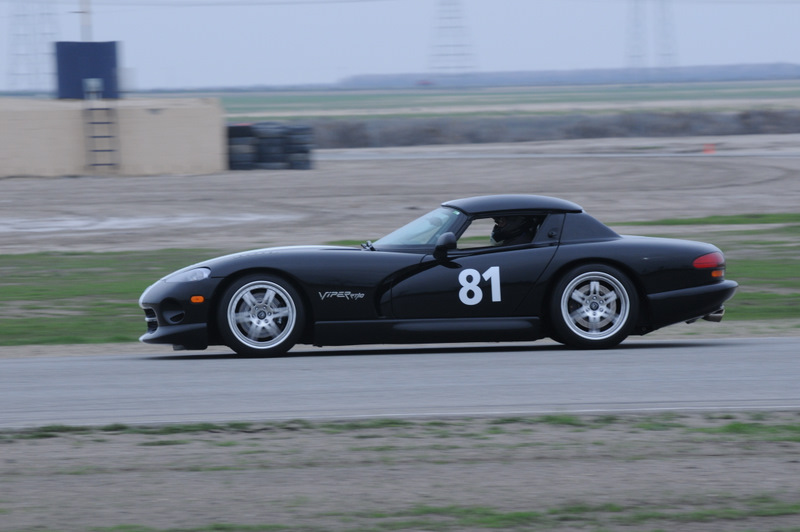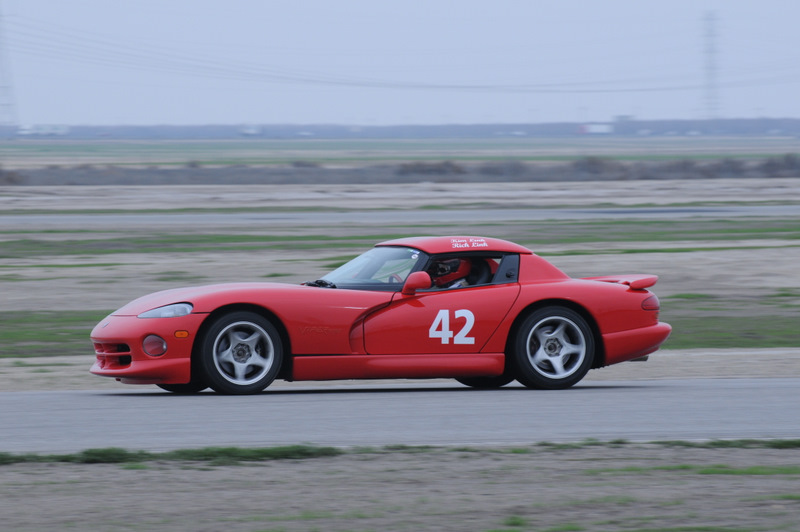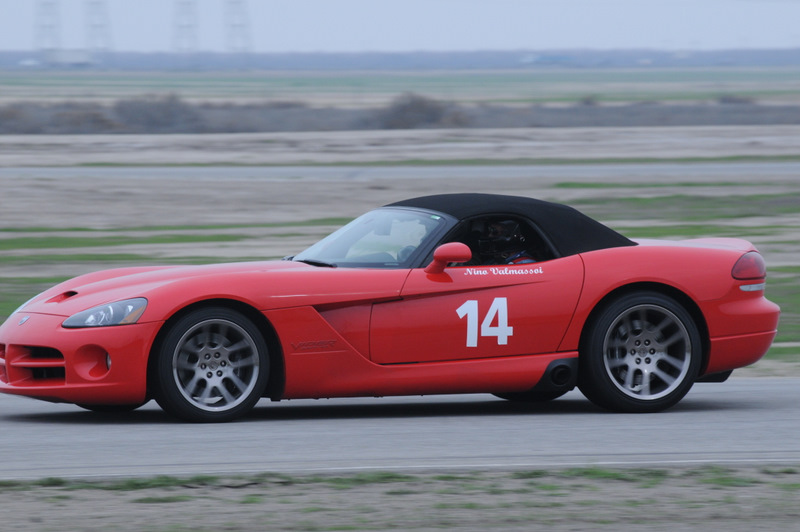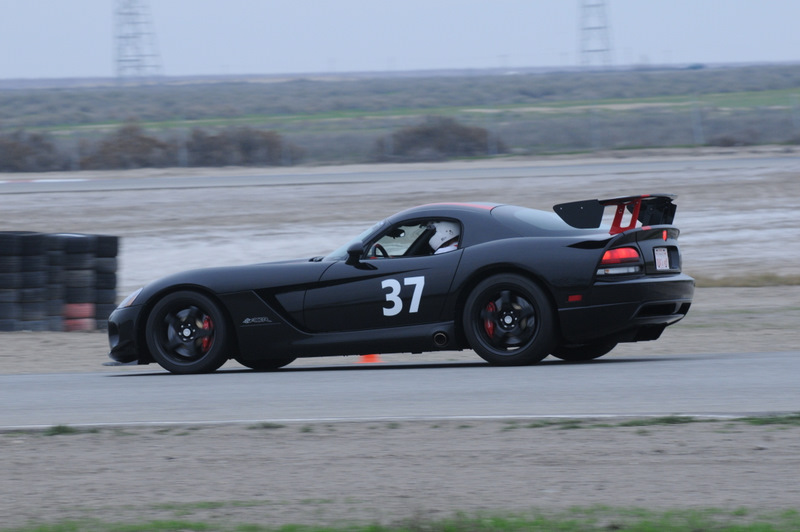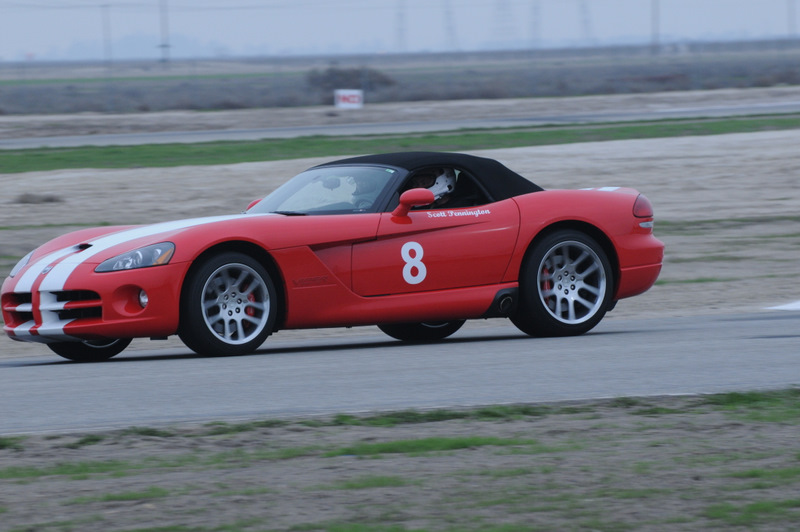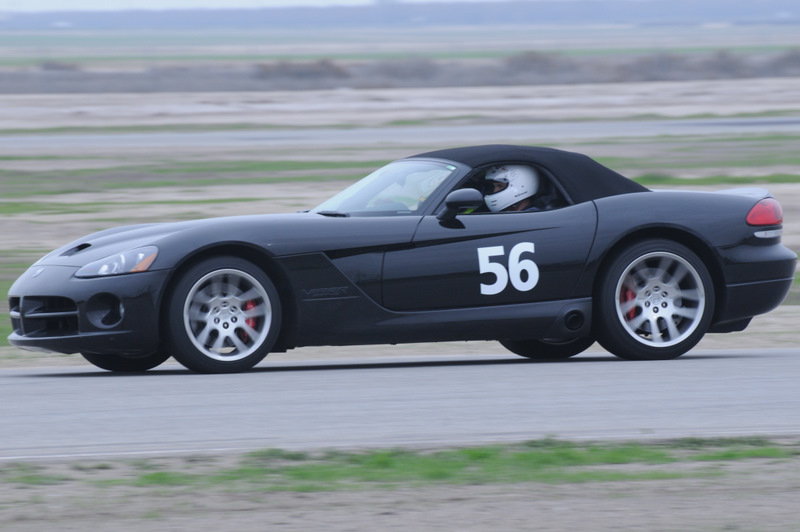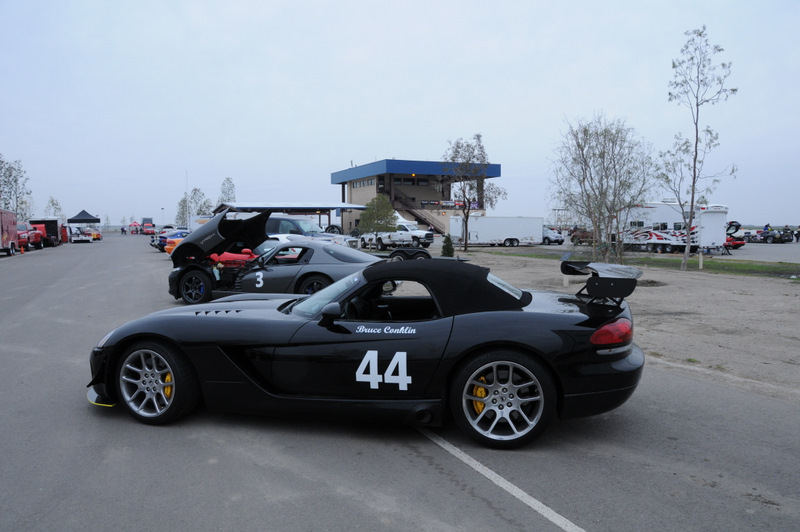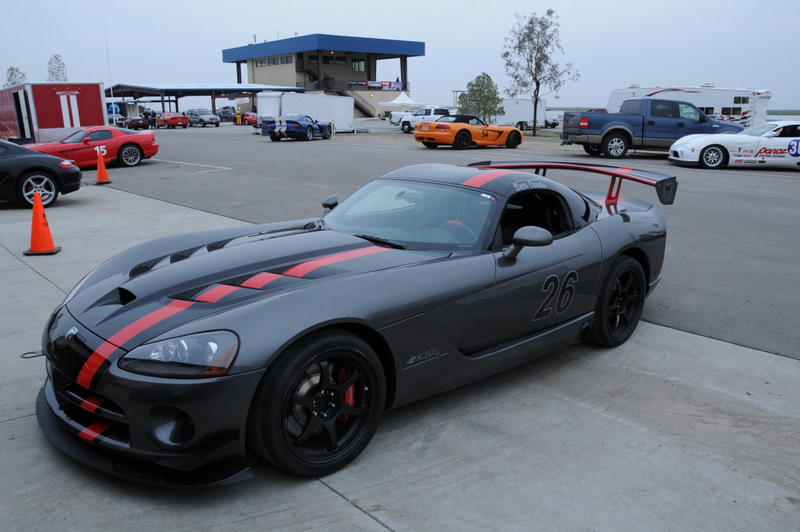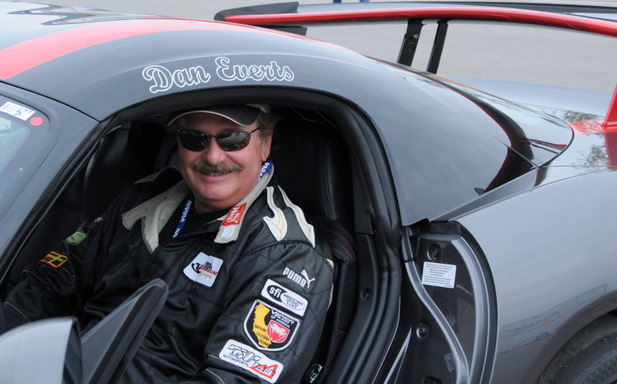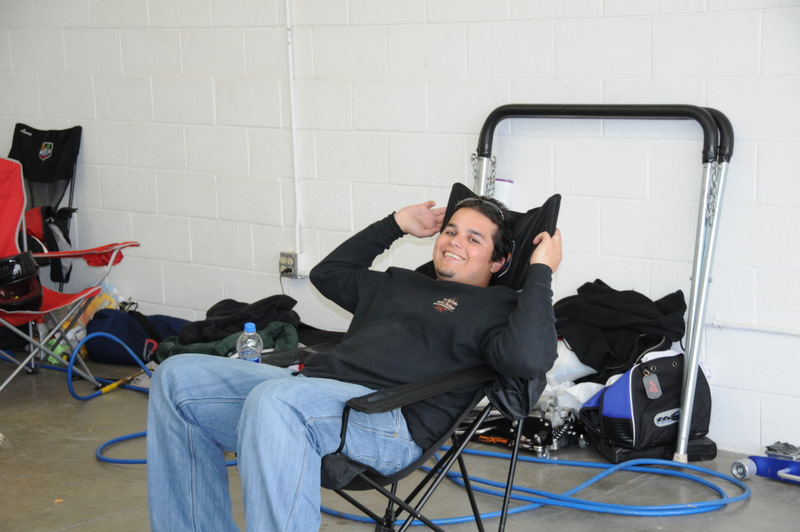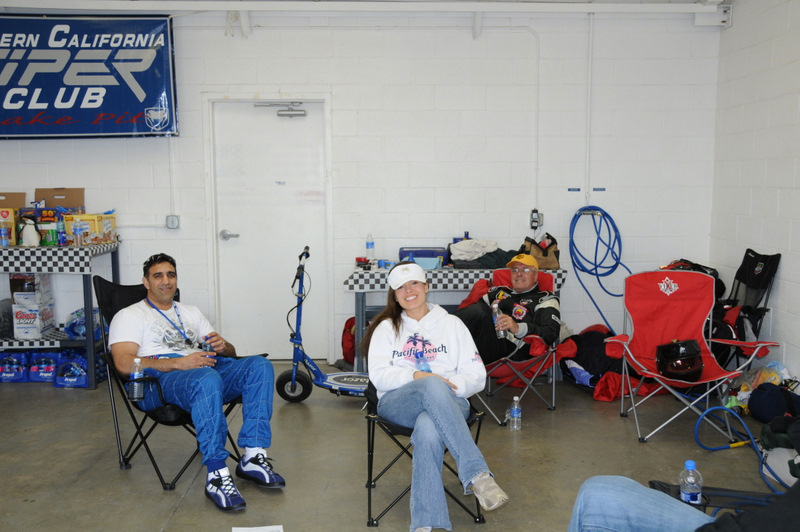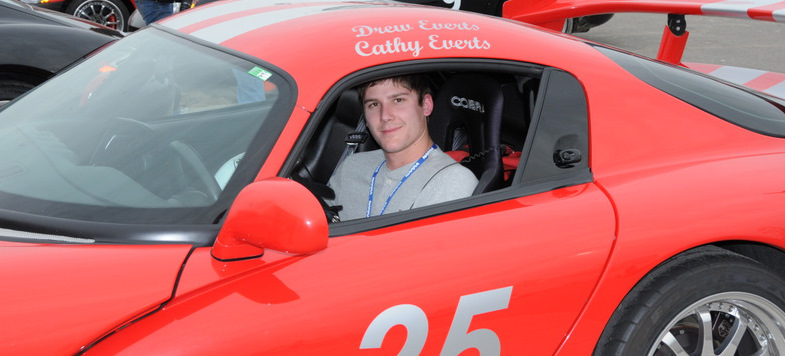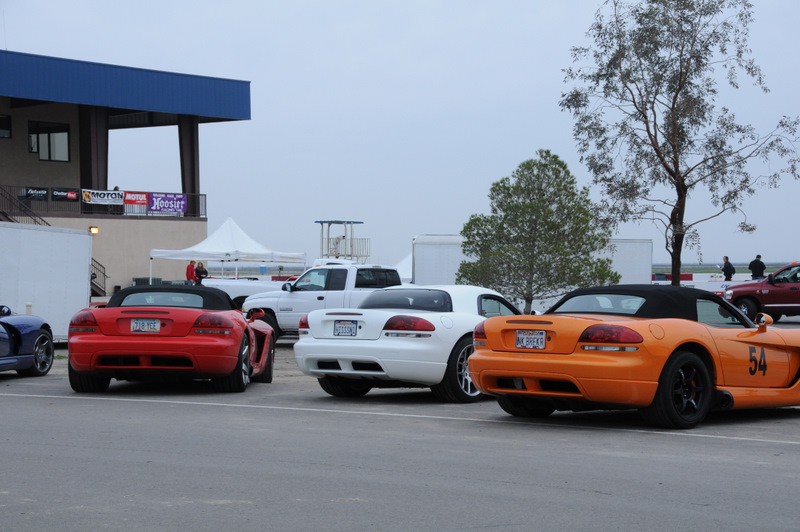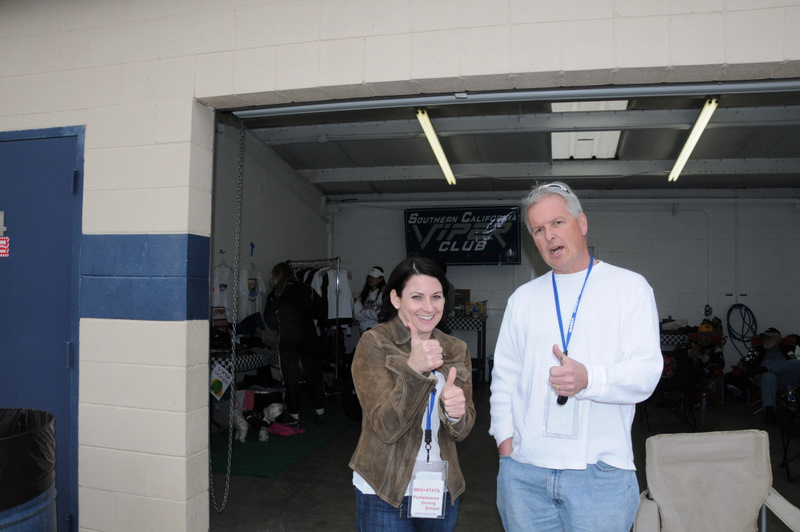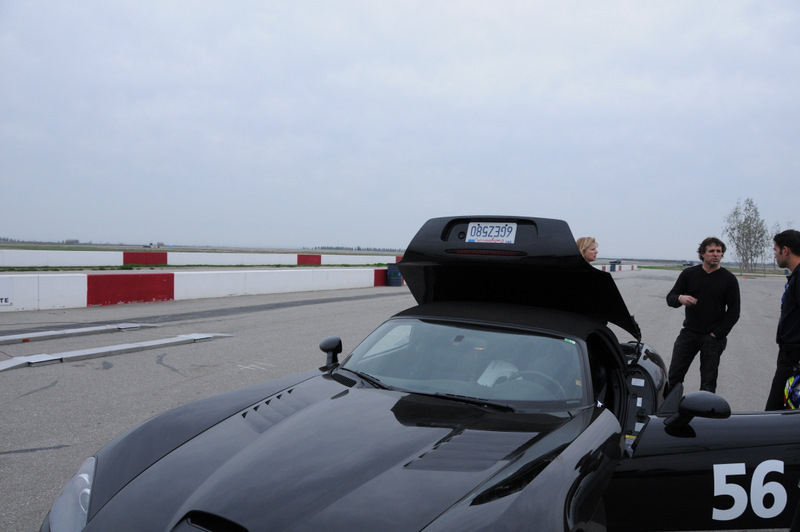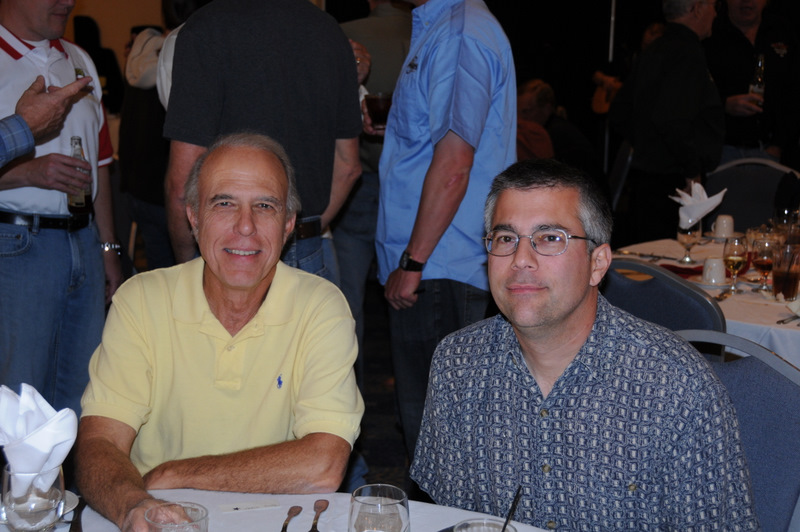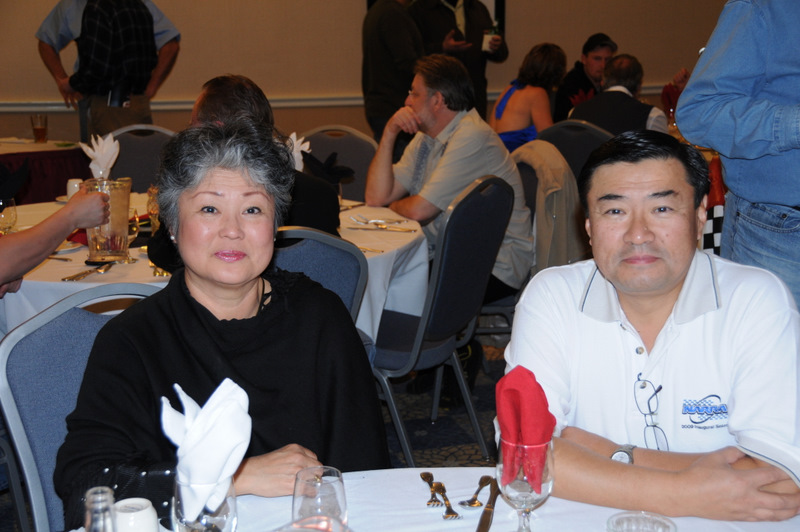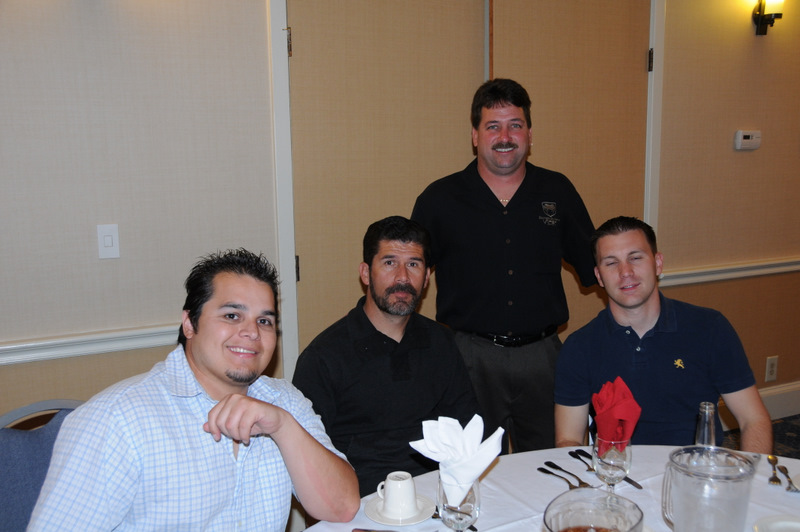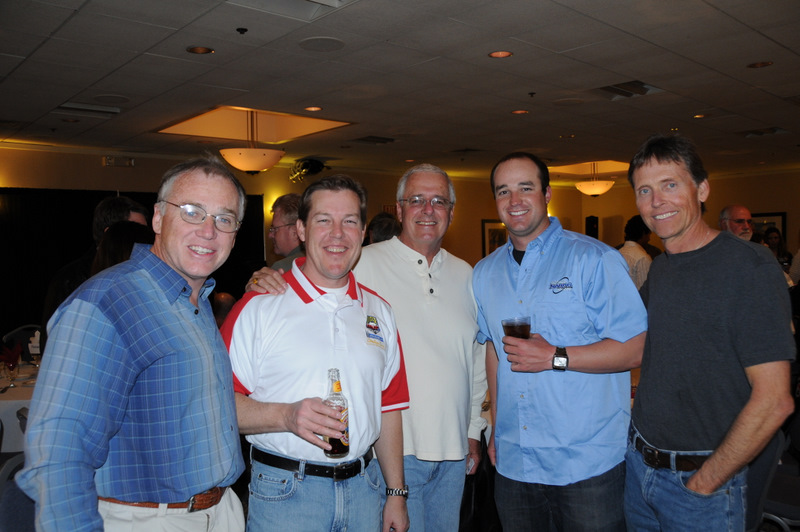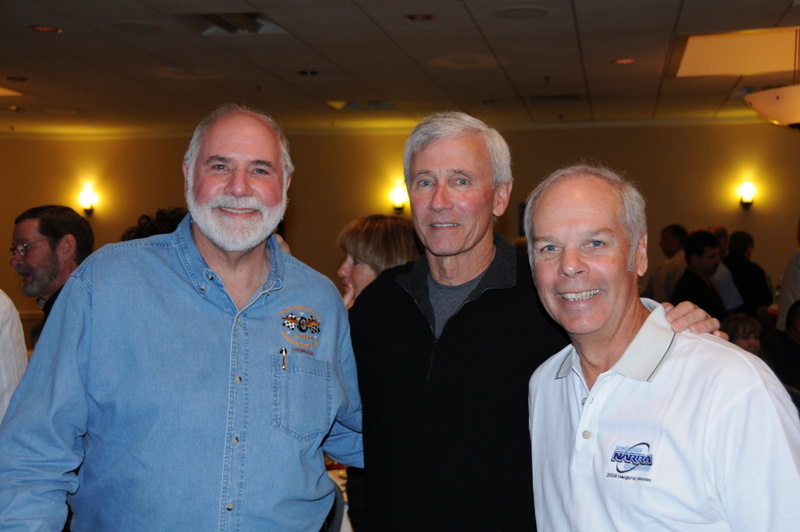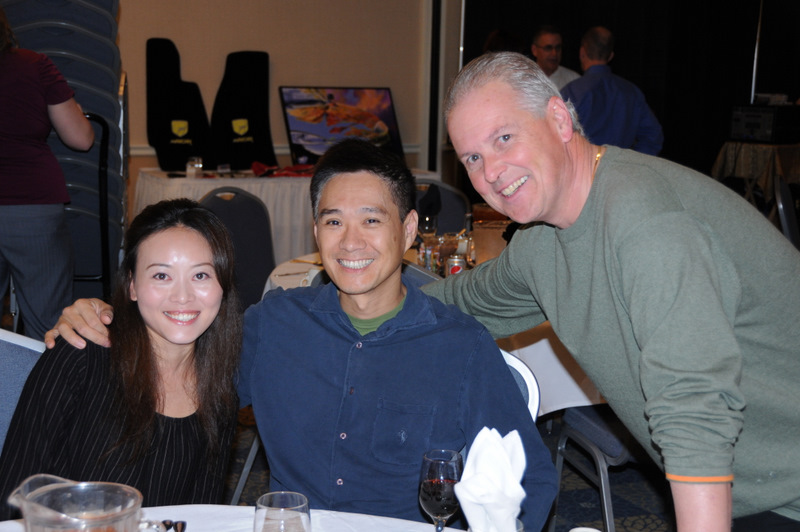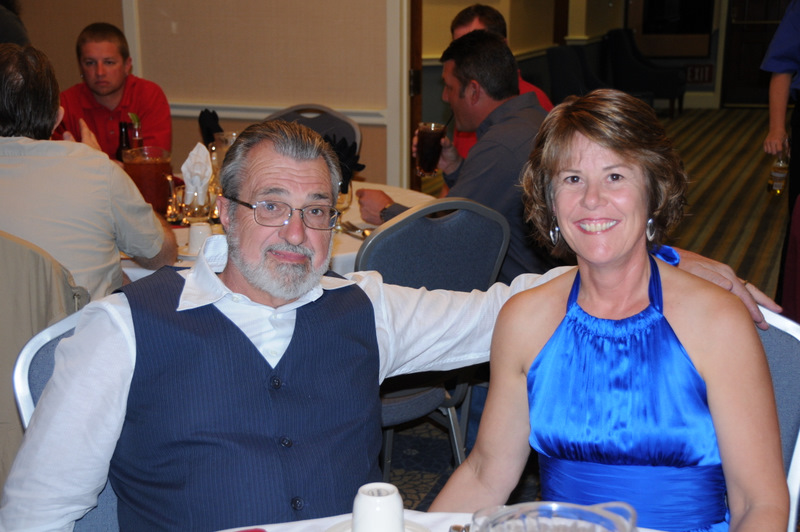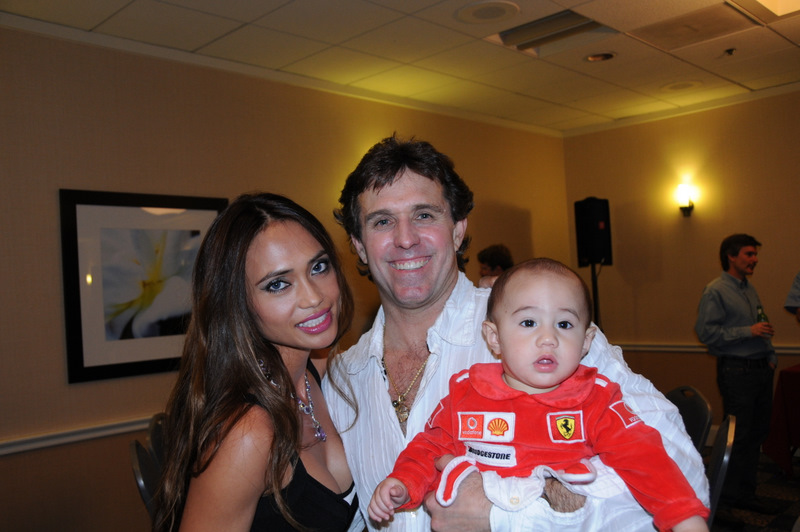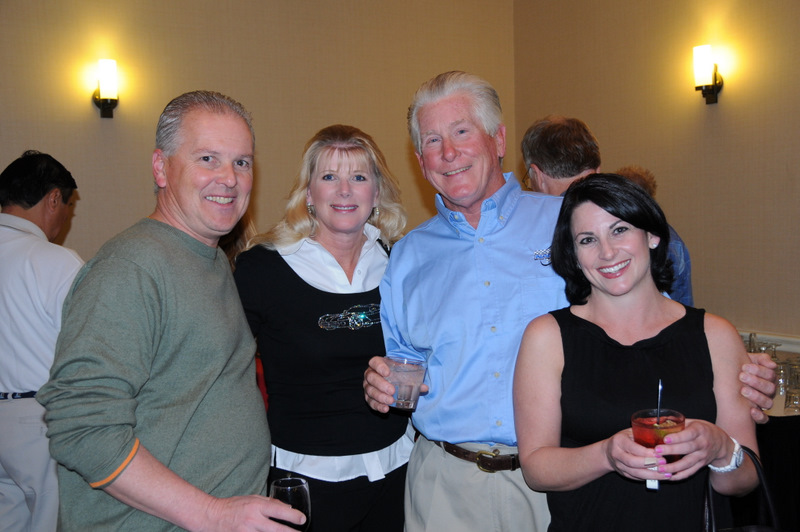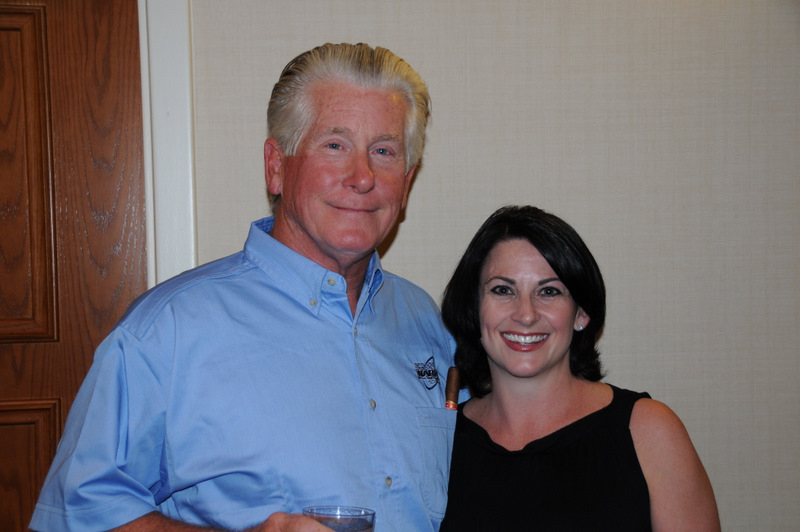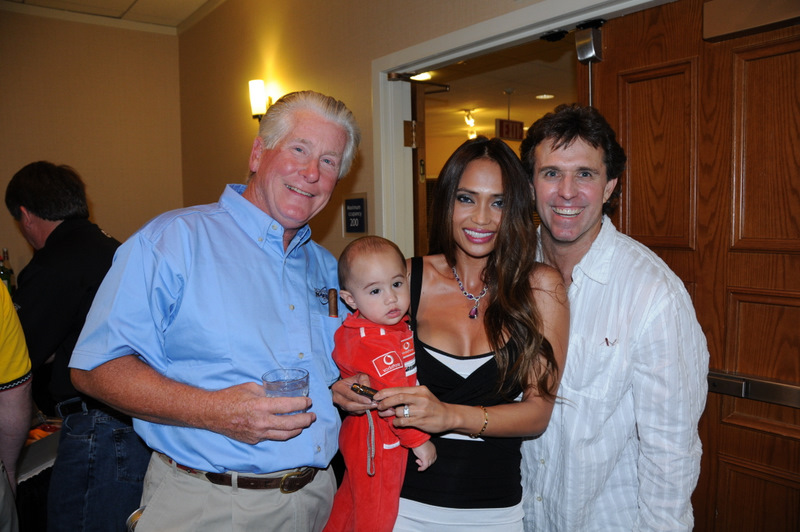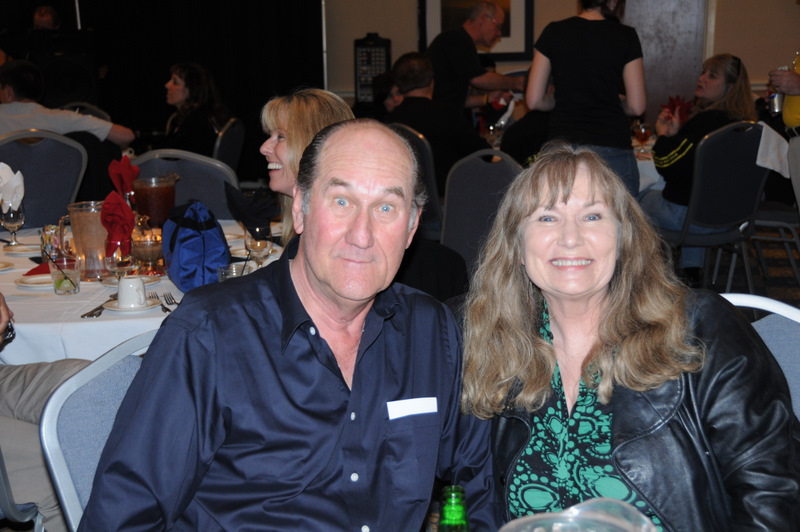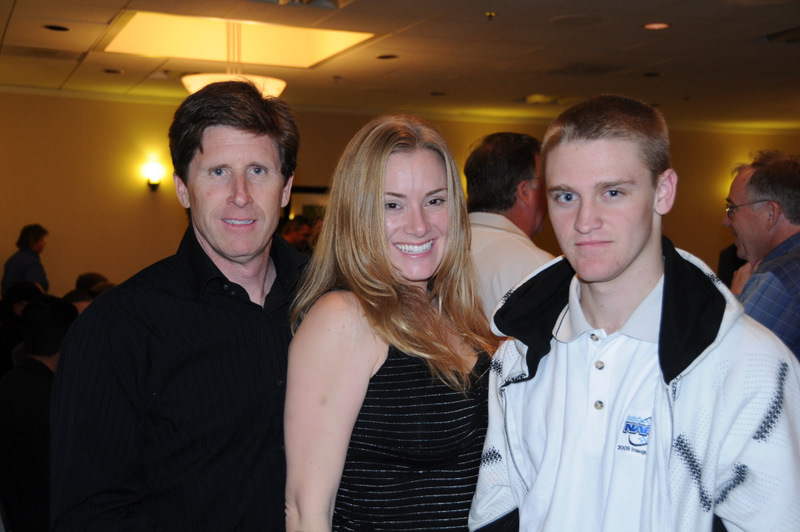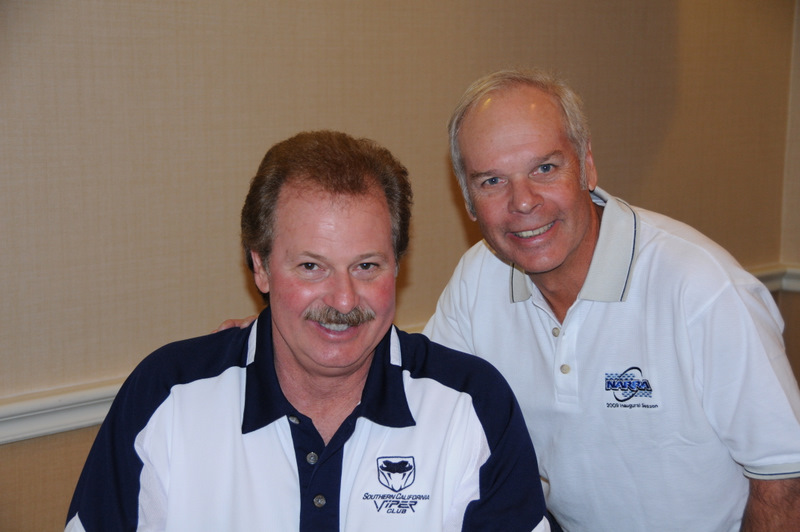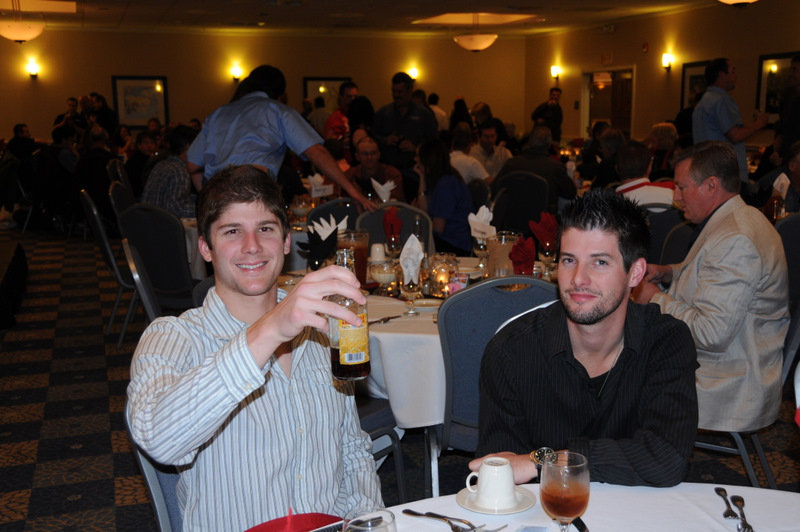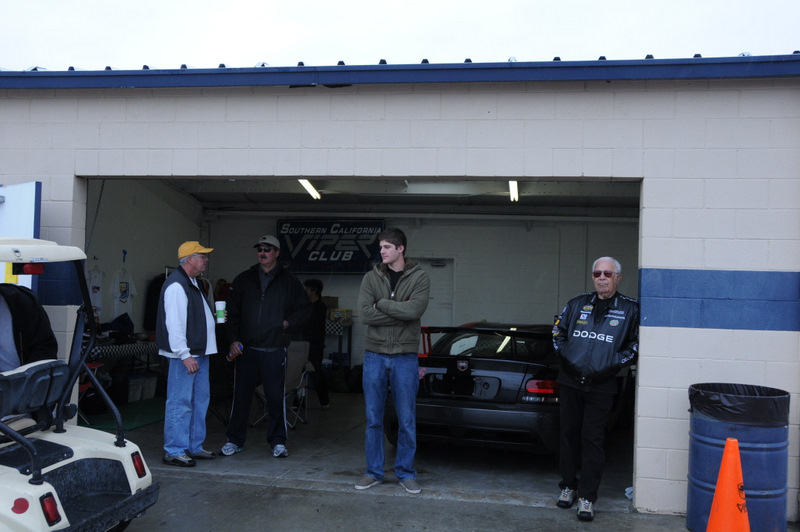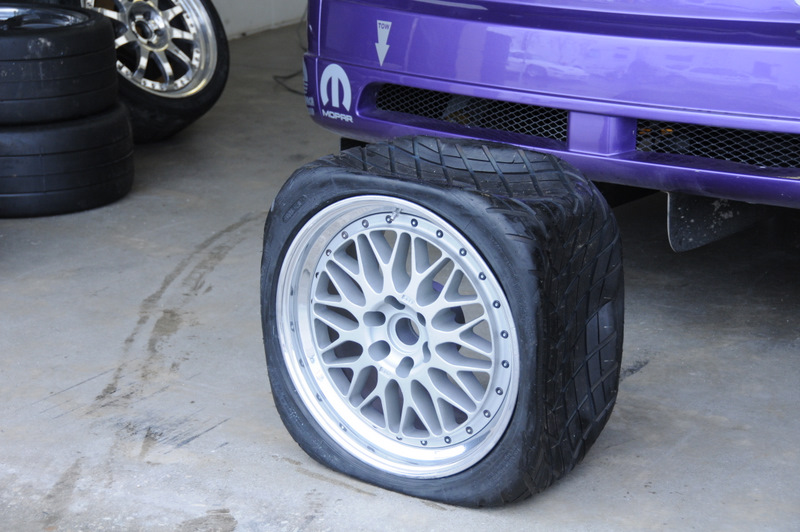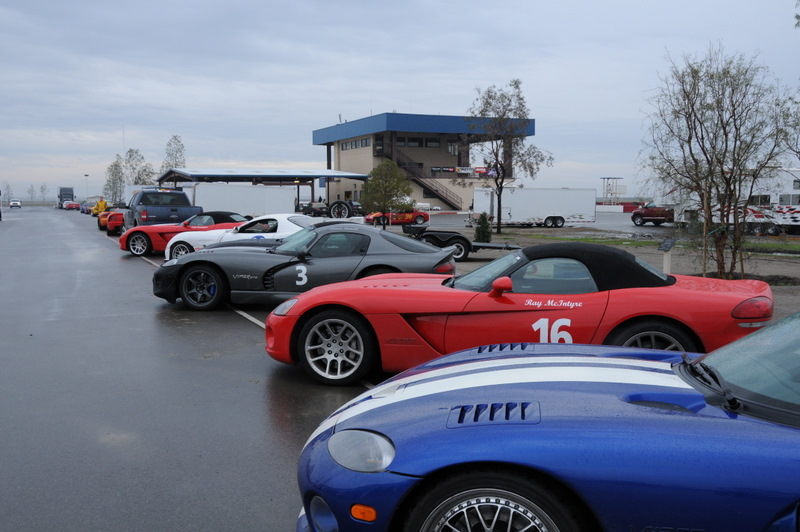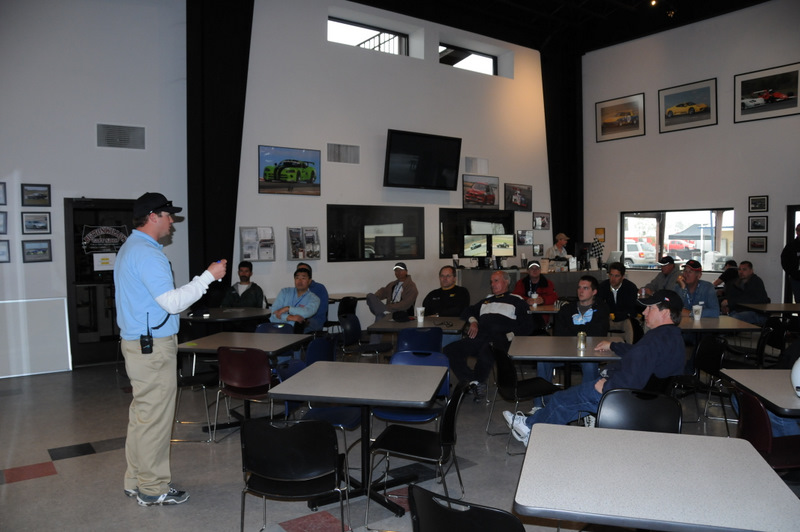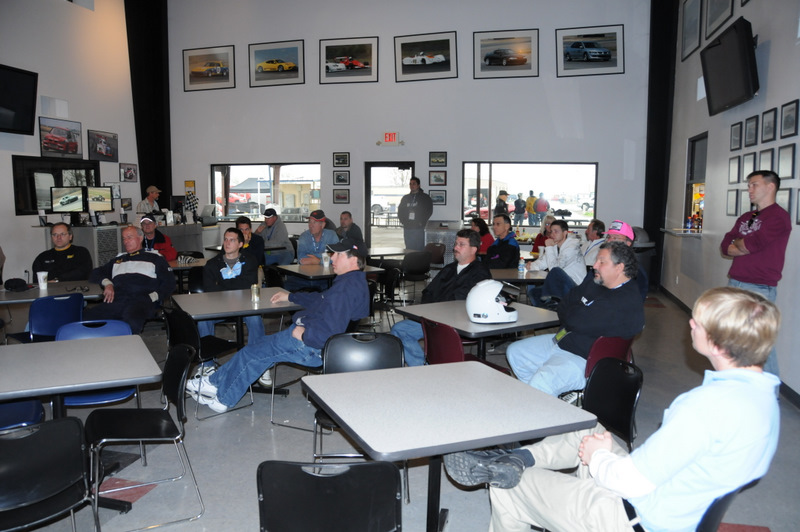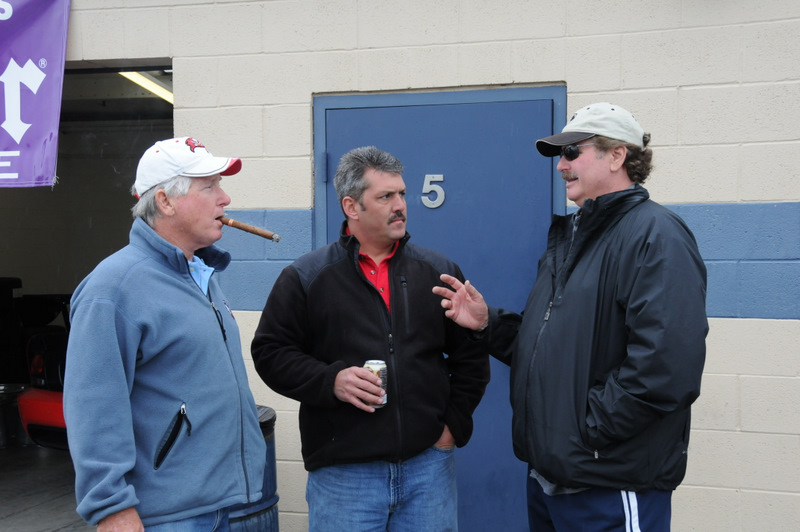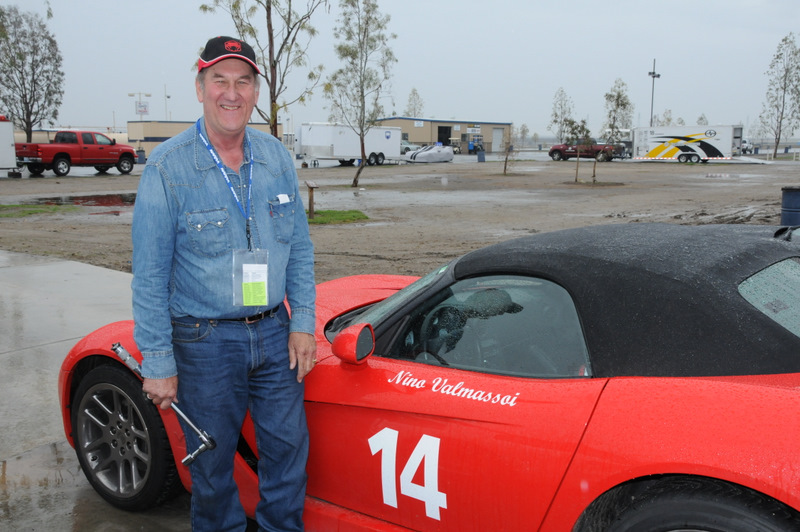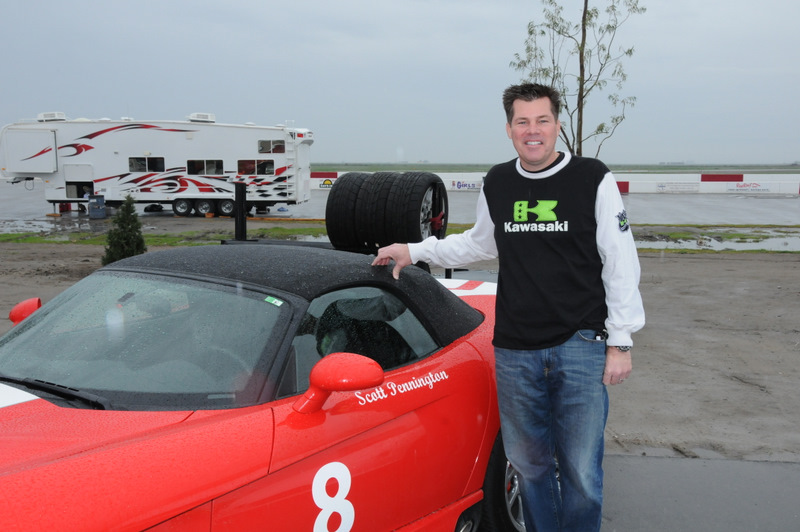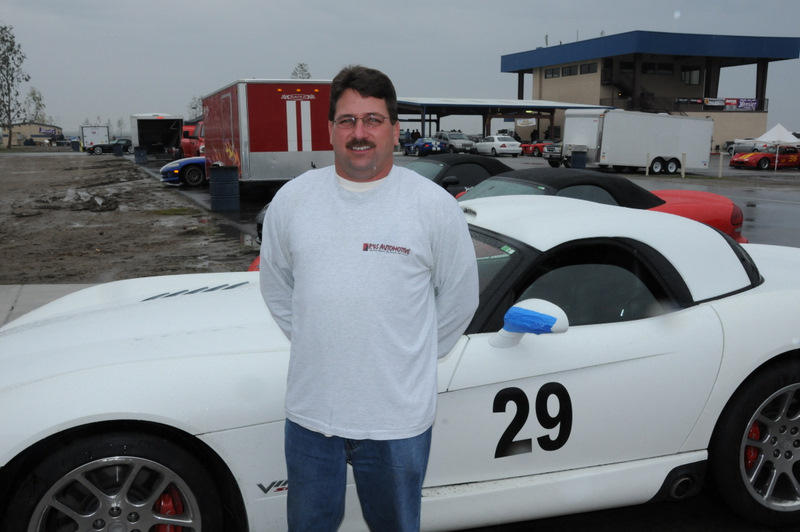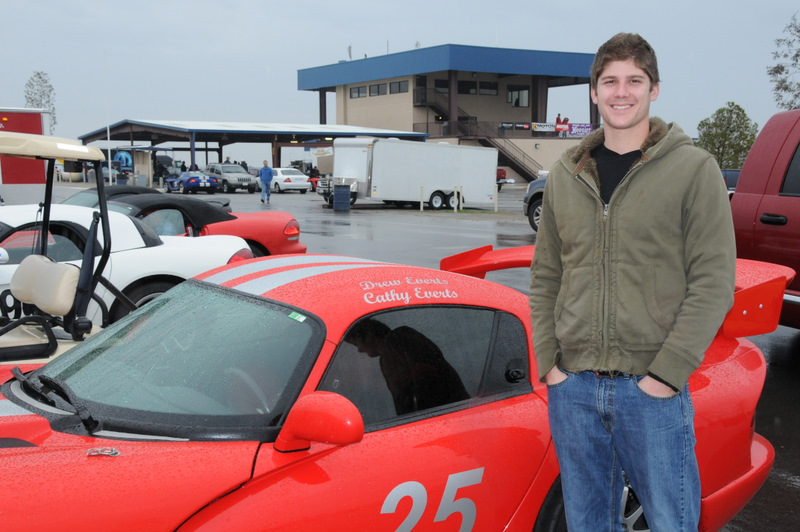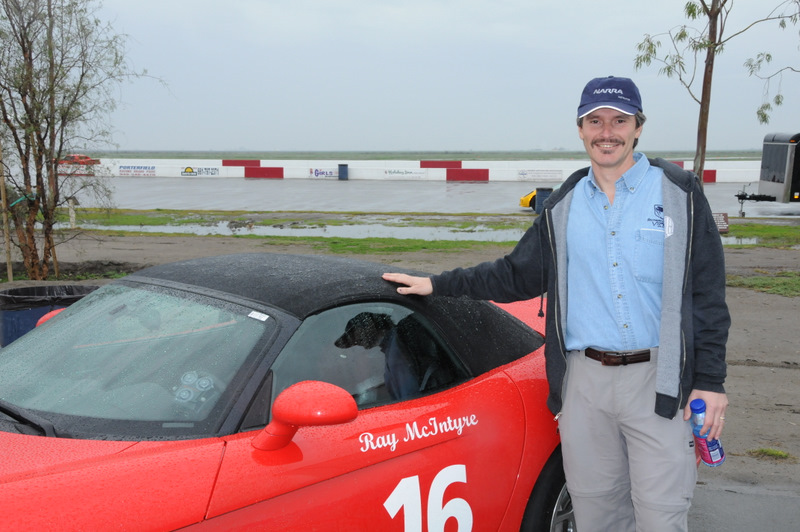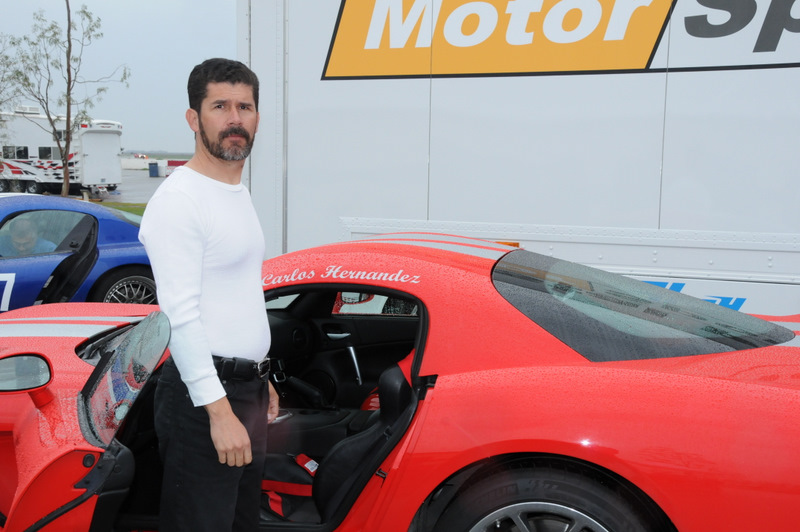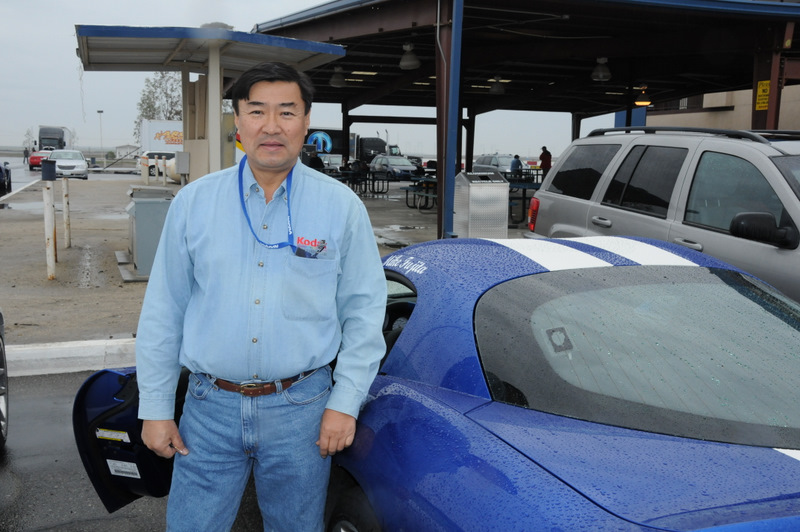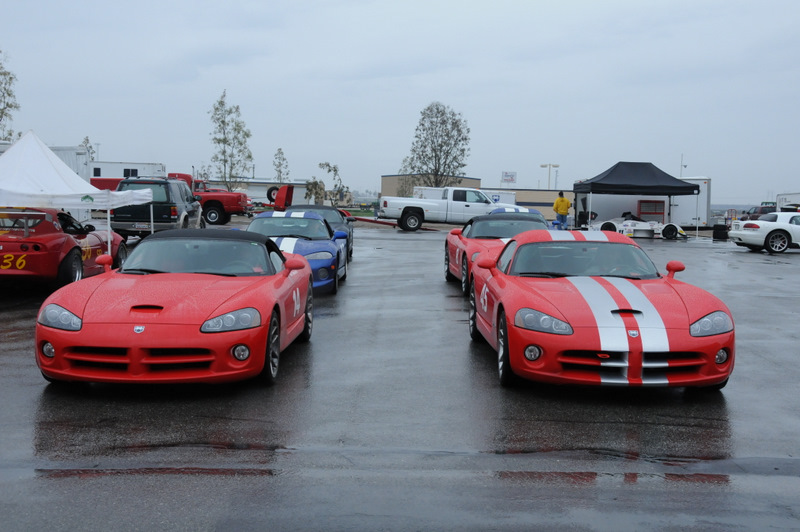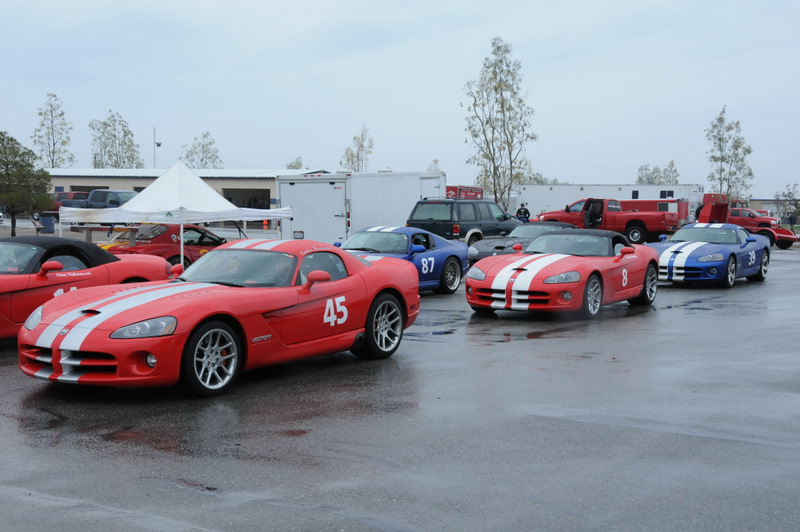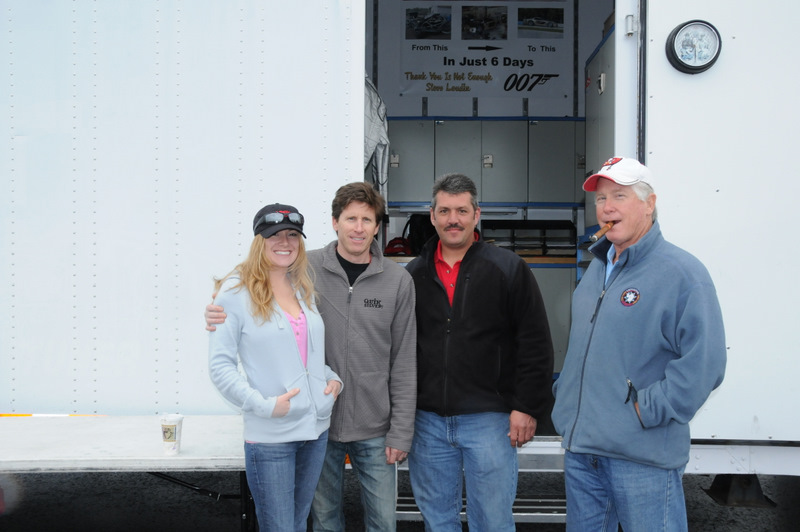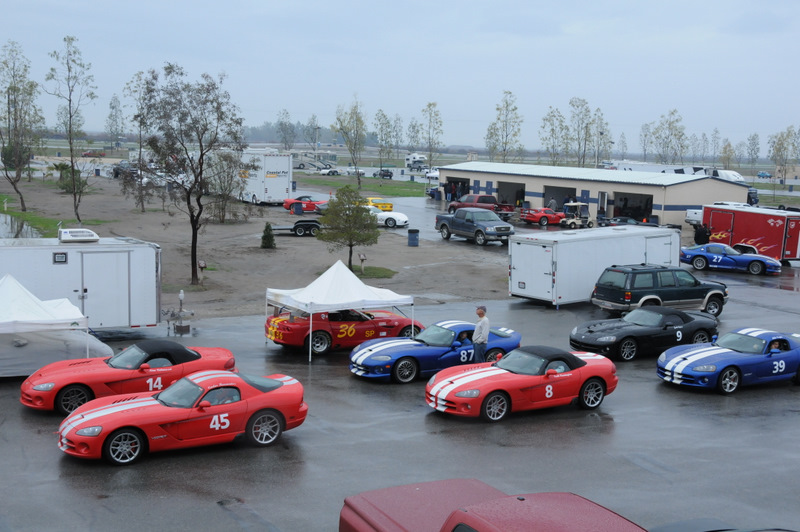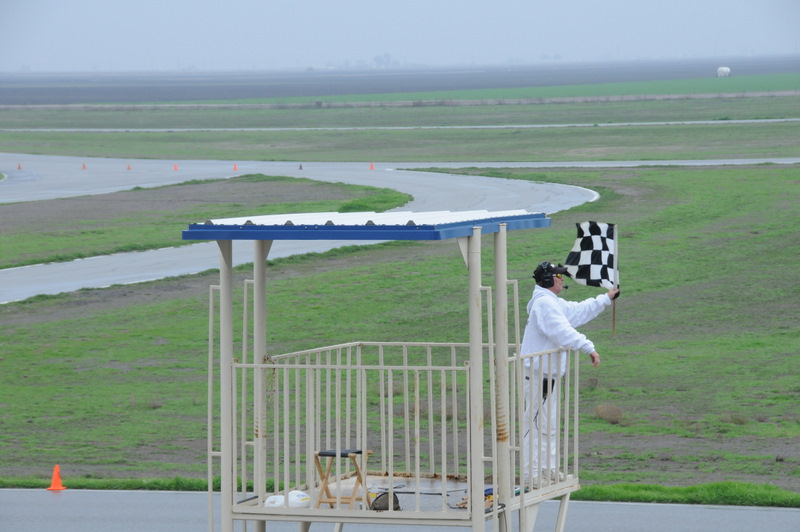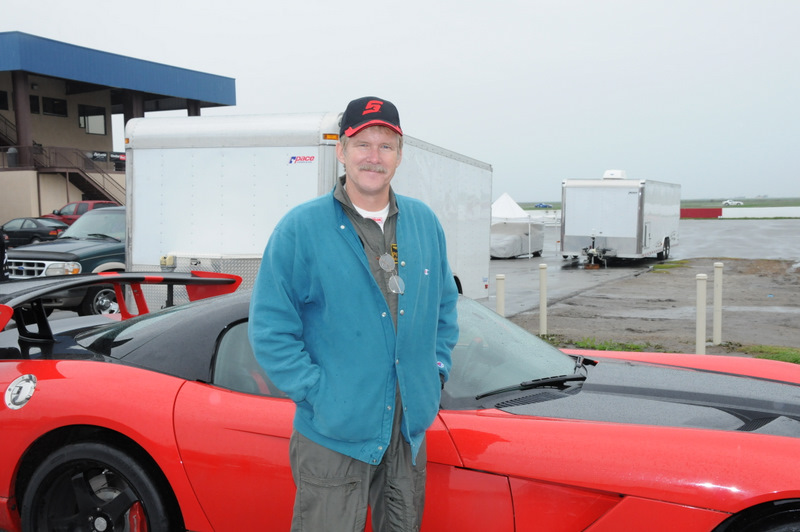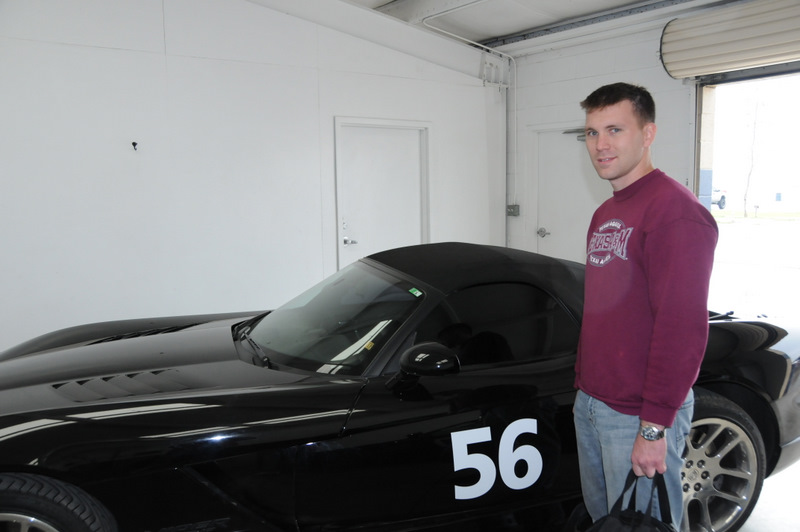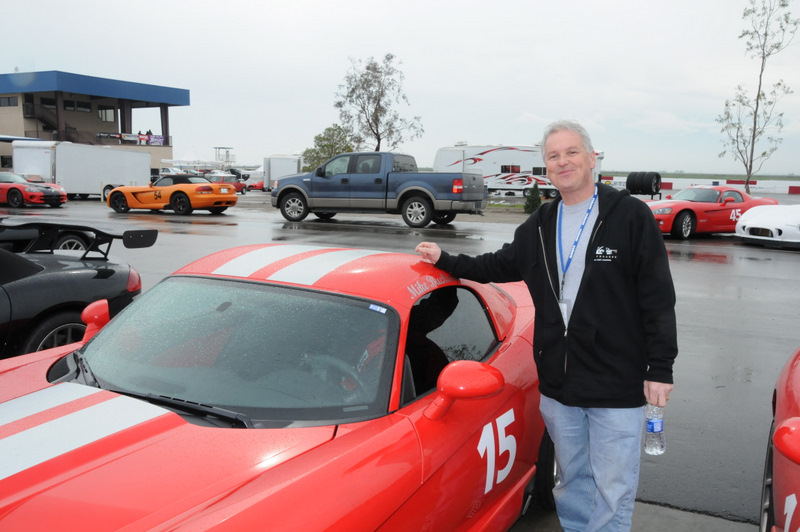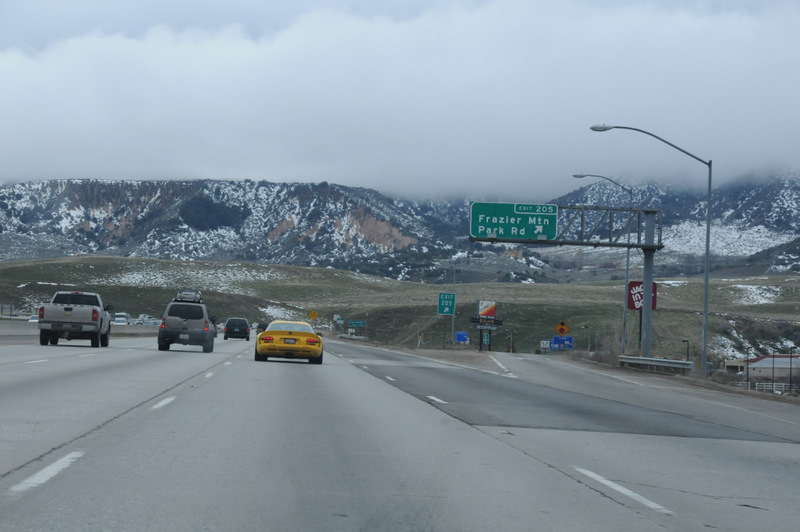 The ride home on Sunday had some spectacular views. Thankfully it didn't snow on us.