The Western Zone Rendezvous was held in Las Vegas this year.
A huge "Thank You !" to Marv Spatz, our VCA VP,
and Greg and Melanie Baxter, our Western Zone Director for supporting our region
and making this event possible.
Another huge "THANK YOU" to all of the Sponsors that contributed to the WZR. Without their help
and support, this event would not have turned out as great as it did !
Dan and Cathy deserve so much more than just a huge "Thank You" for all the planning,
arrangements and coordination that took months of work to make another successful event.
I know I speak on behalf of all who attended this event when I say
YOU GUYS ARE THE GREATEST !!
THANK YOU FOR PUTTING IN SO MUCH TIME AND EFFORT FOR THE BENEFIT OF OUR CLUB
Dan and Cathy, Please take time to look at all the smiling faces below and know that
it was a direct result of all your efforts. (I even caught Marv with a smile on his face !)
This was a once in a lifetime event...and the memories shared by all will be forever remembered.
FRIDAY The So Cal members gathered for a caravan out to Las Vegas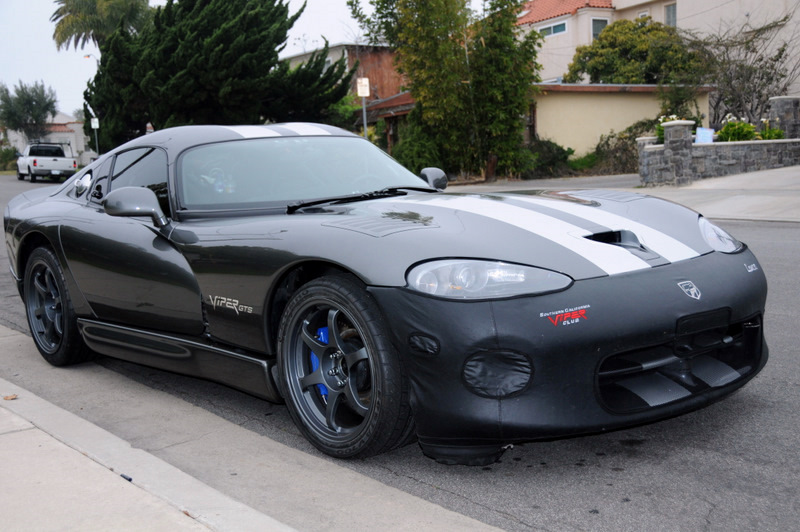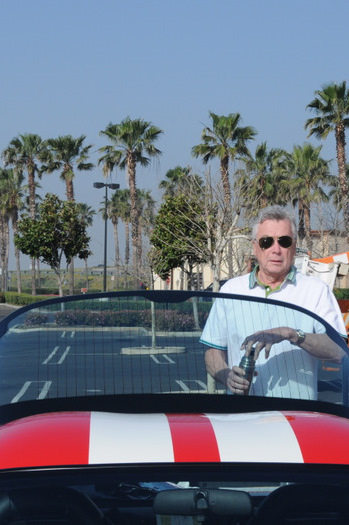 Tom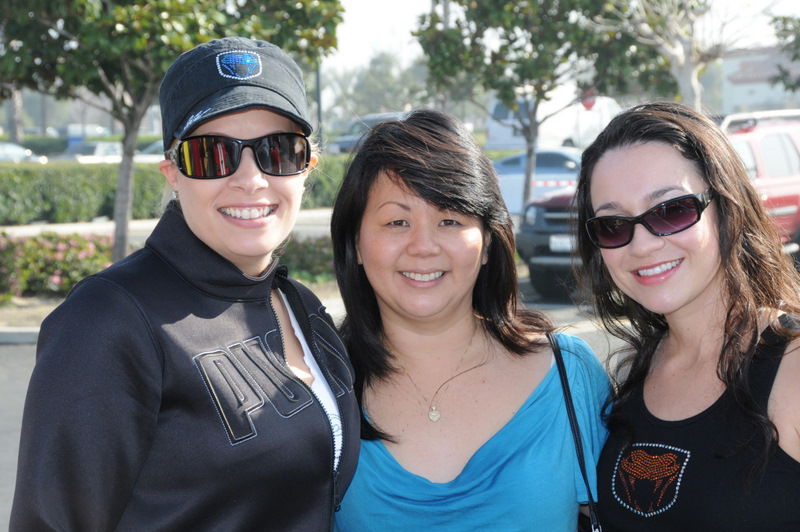 Gladys, Lori and Cynthia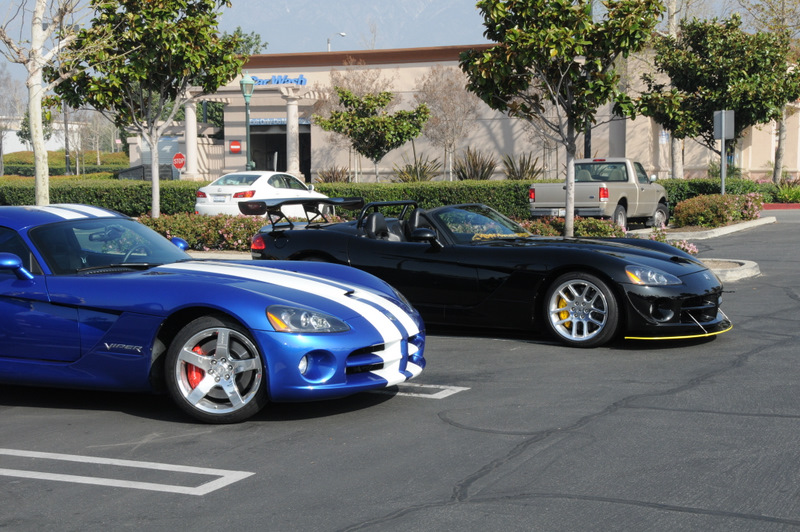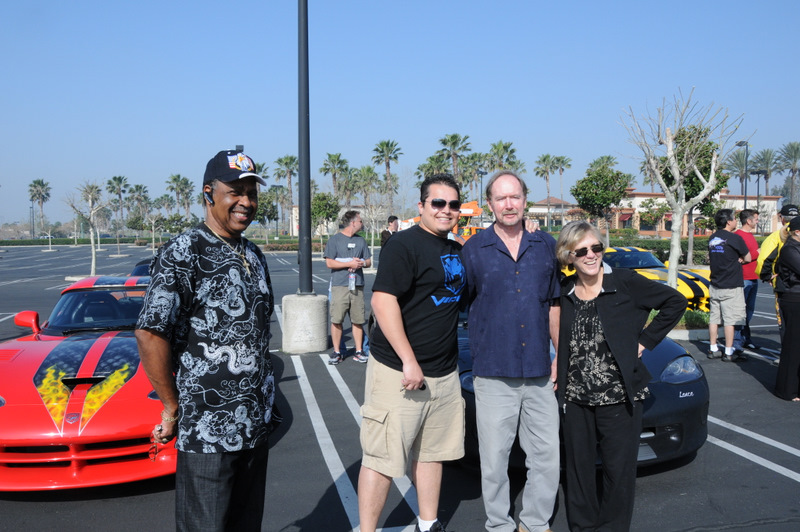 Curtis, Art Paul and Pam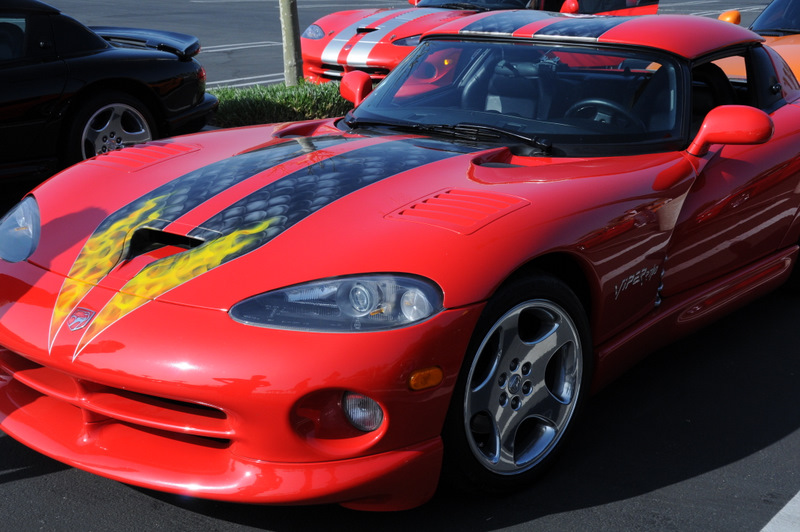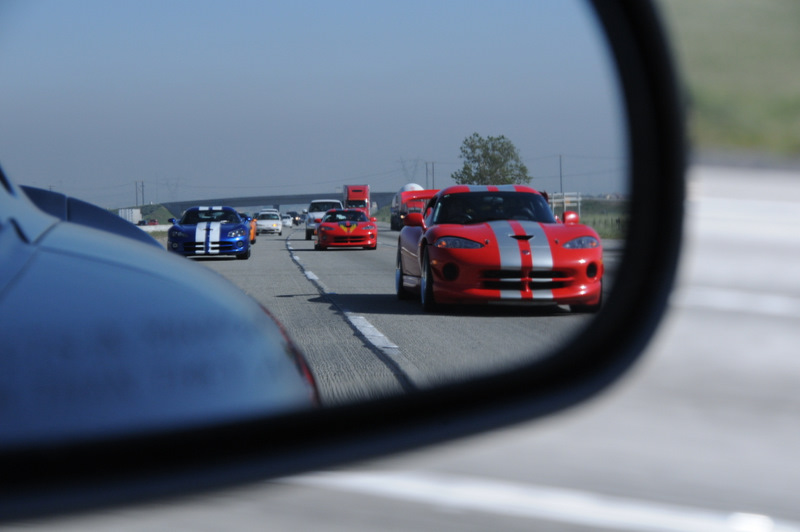 Everyone was excited about the upcoming weekend as we hit the road for Vegas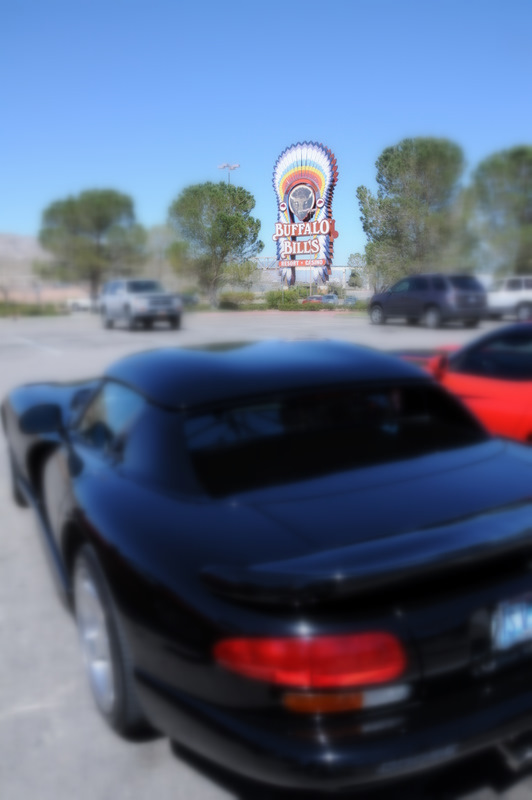 Needless to say we made great time and arrived in Primm in time for lunch.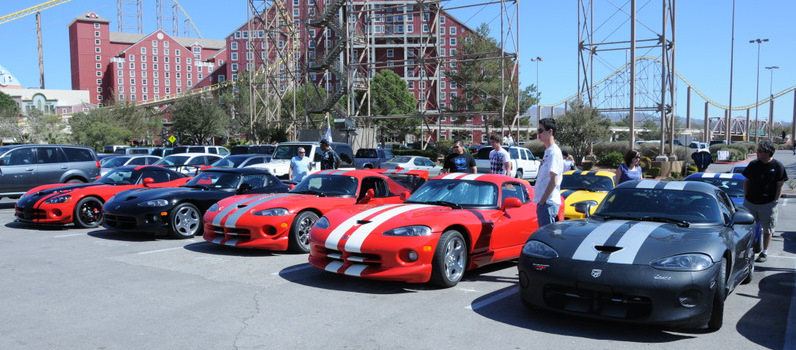 After a nice sit down lunch, we headed to the Aliante Station Hotel and Casino
It was a really nice hotel and they treated us with First Class service.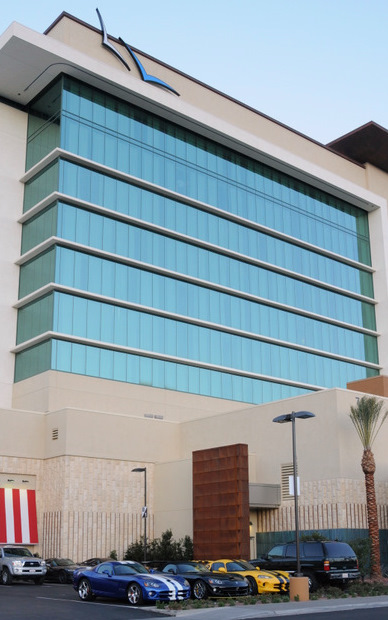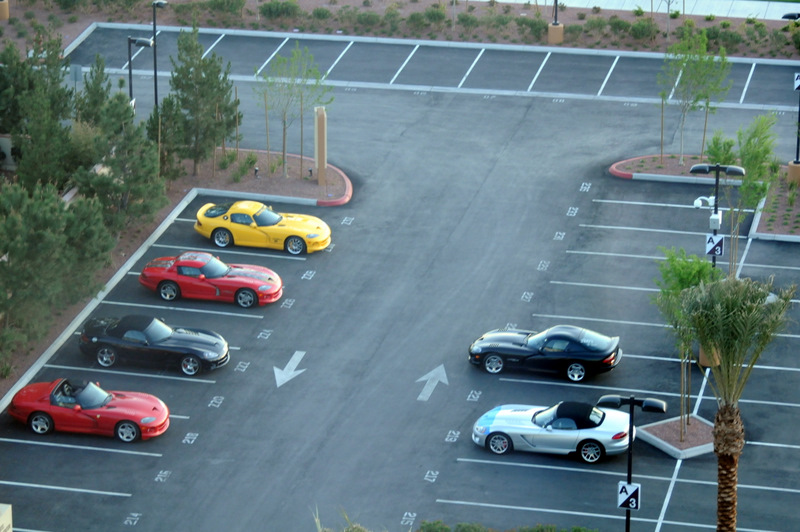 Once we were checked in, a few of us headed over to the track to help setup.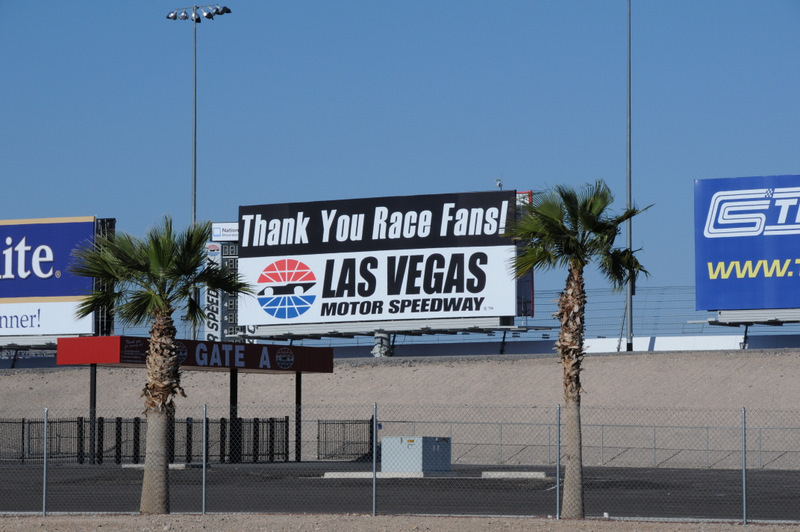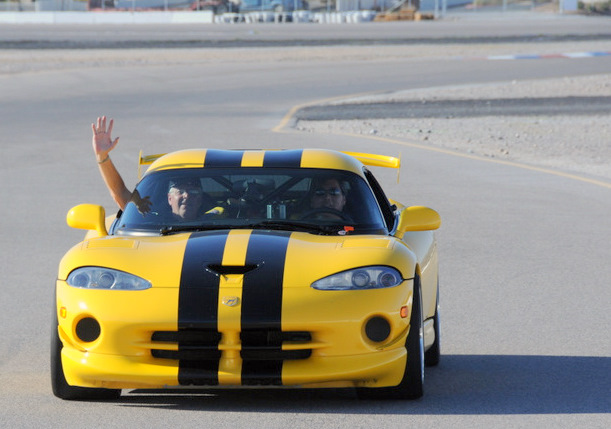 Ben and Bruce snuck in some track practice.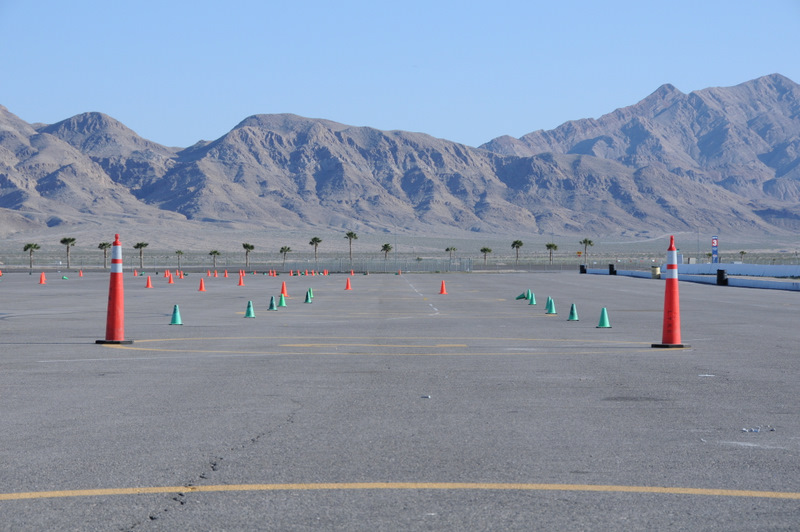 By the time we got there, they had set up the Auto-X and the road course was already
prepped.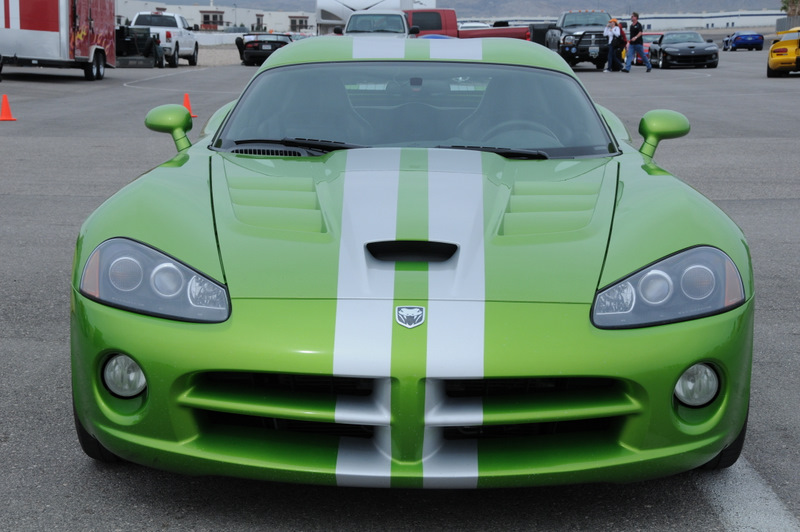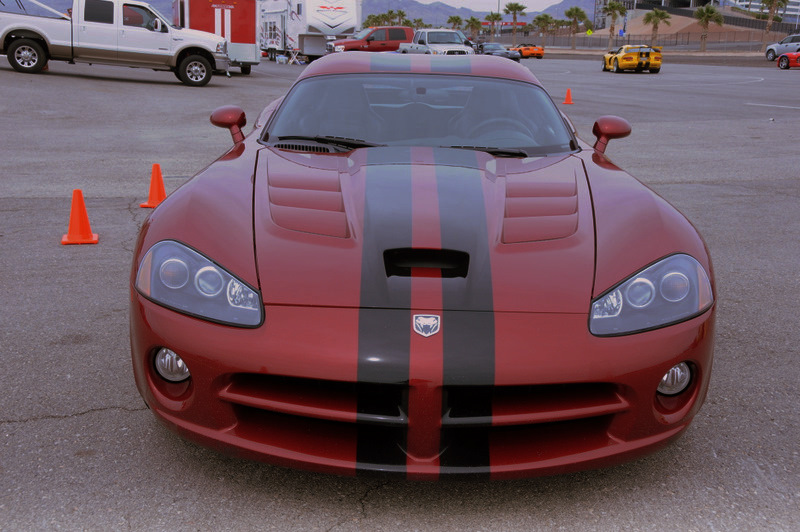 Dodge was kind enough to send out 2 SRT-10 coupes for us to use on the Auto-X !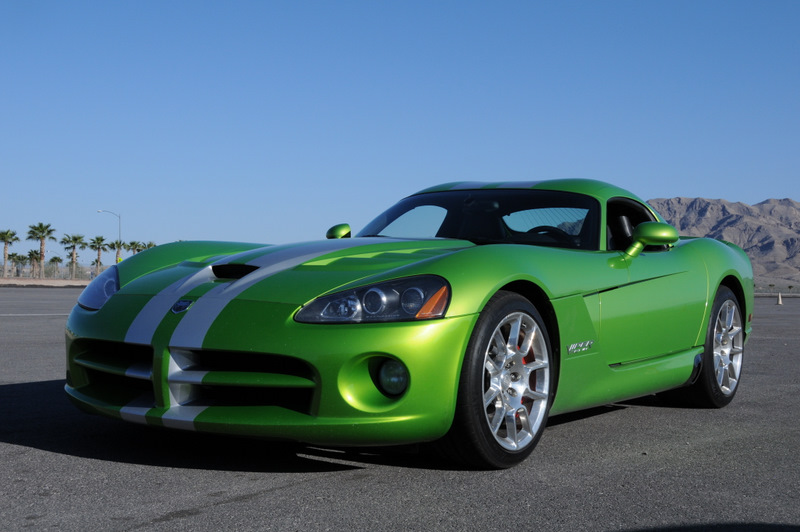 Gotta love that SSG !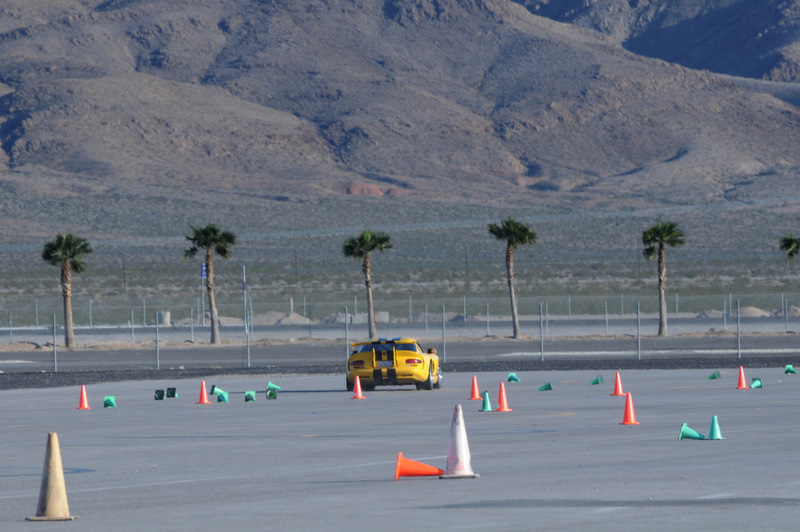 Ben tested the Auto-x course......and look at all the cones he knocked over !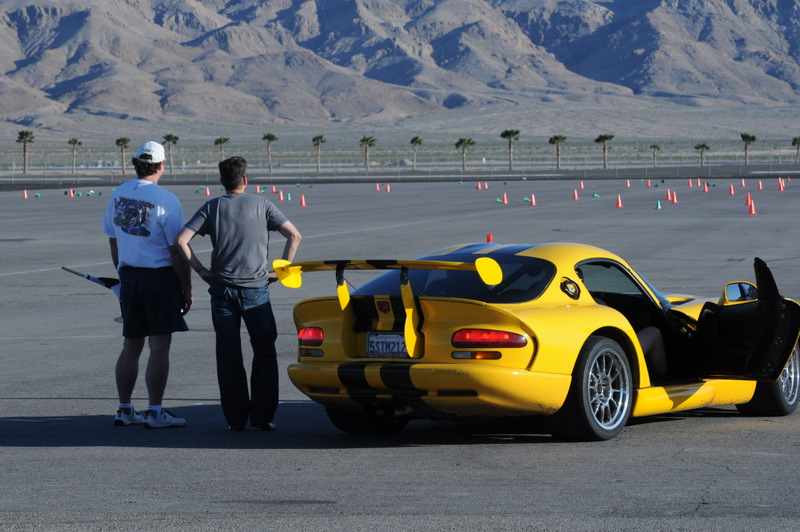 Dan and Dave deciding whose turn it was to walk back out and set up all the cones again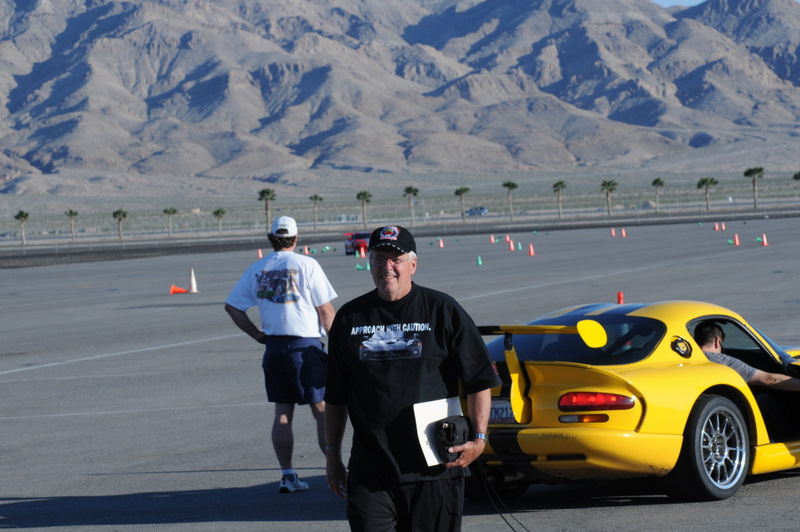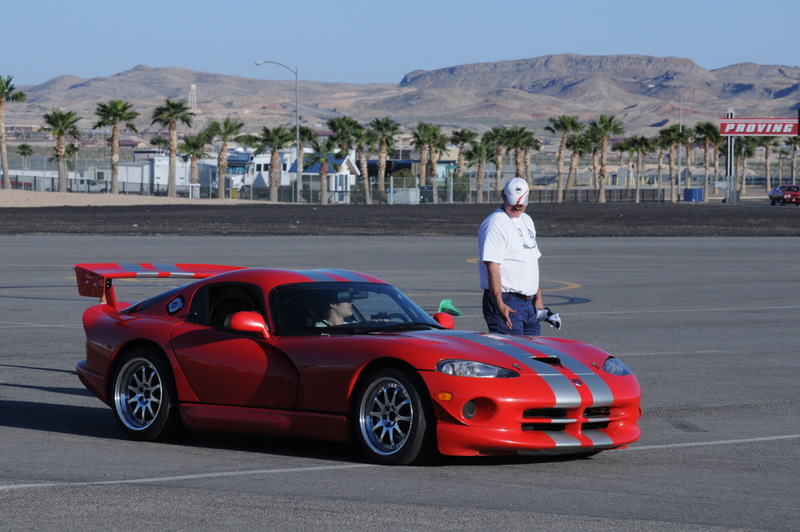 Dan giving Drew some tips.....You knock over the cones, YOU pick them up !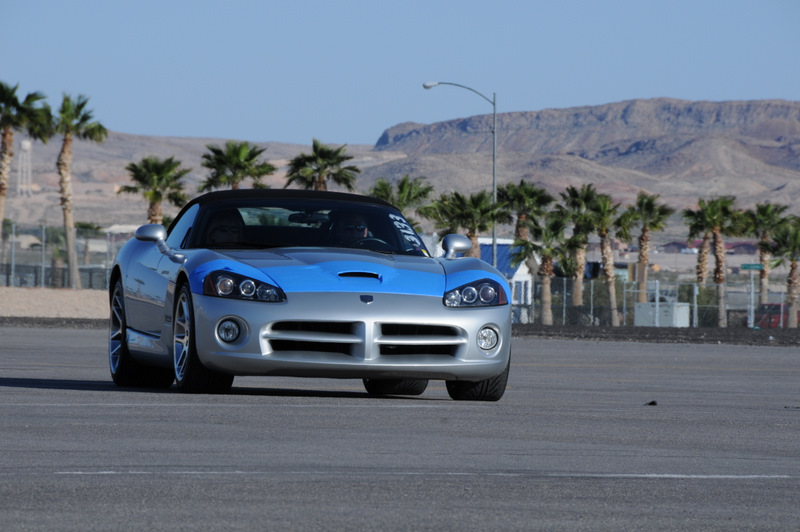 It was a really long day of preparation for All of those who were out at the track early on
Friday setting up and preparing for Saturday's event.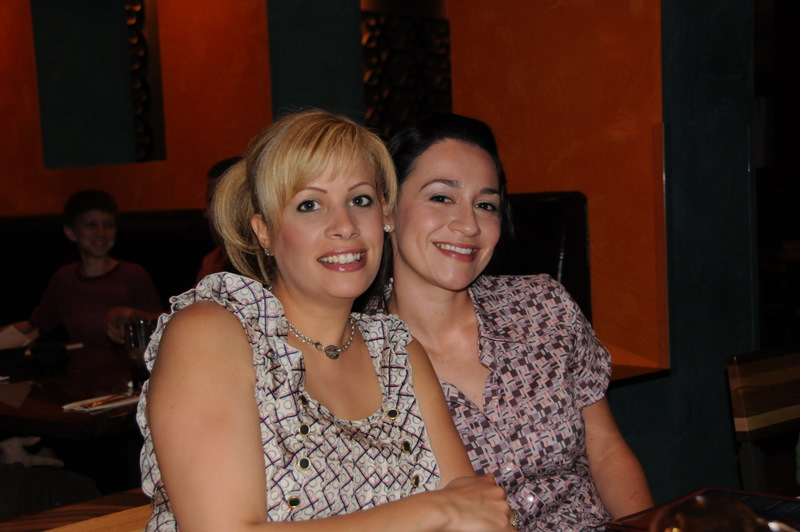 Back at the hotel, we had dinner and cocktails at Camacho's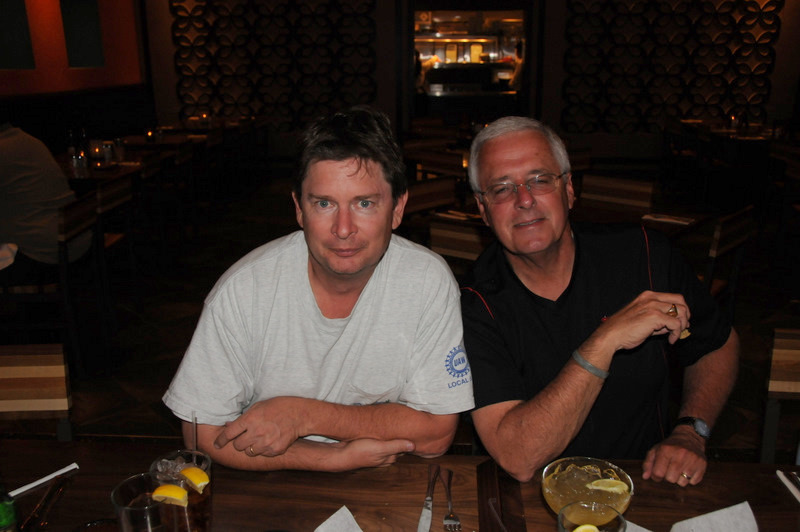 Marv and Bruce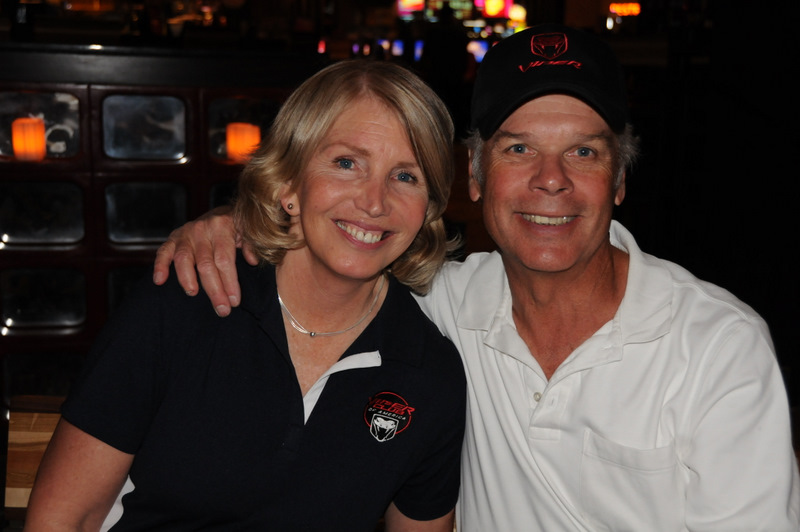 Virginia and Michael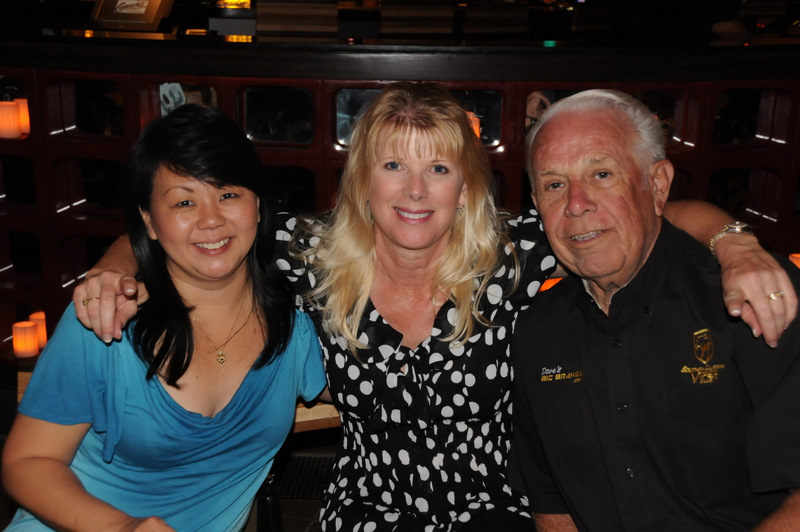 Lori, Cathy and OGO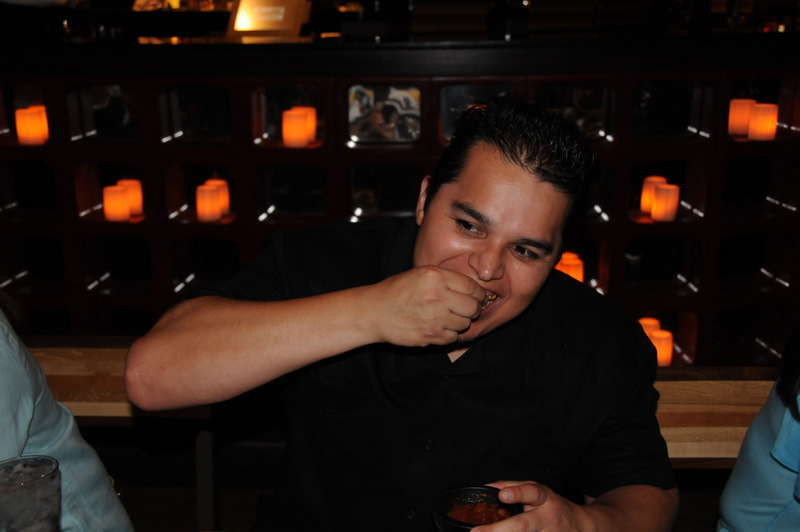 Art..............Eating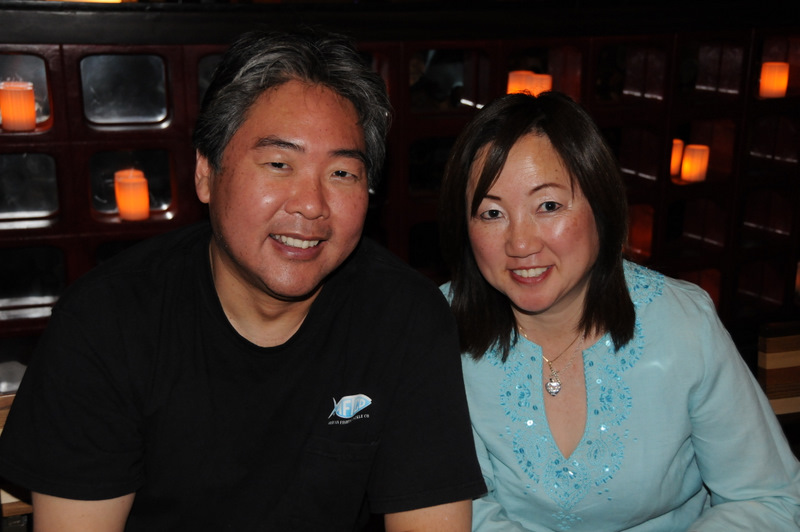 Ben and Michelle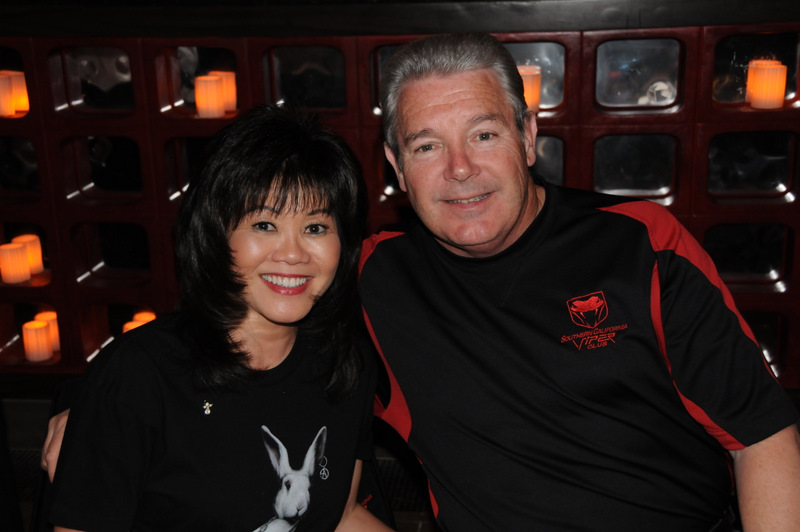 Cheryl and Mike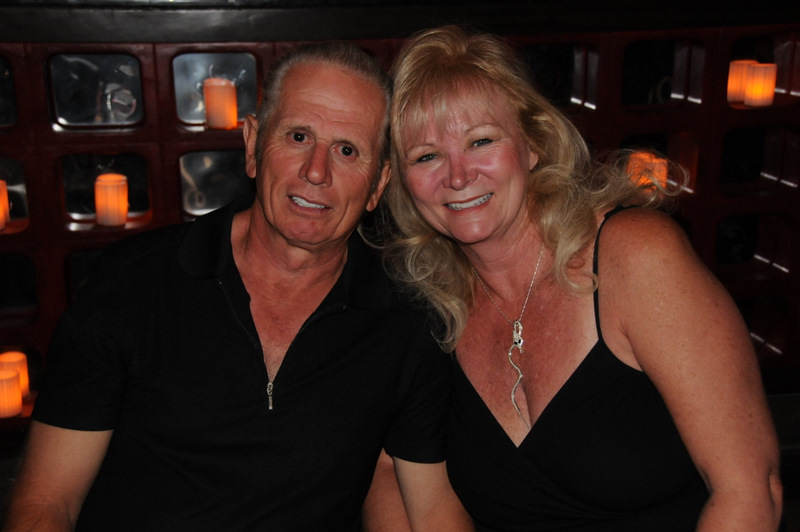 Ron and Patsy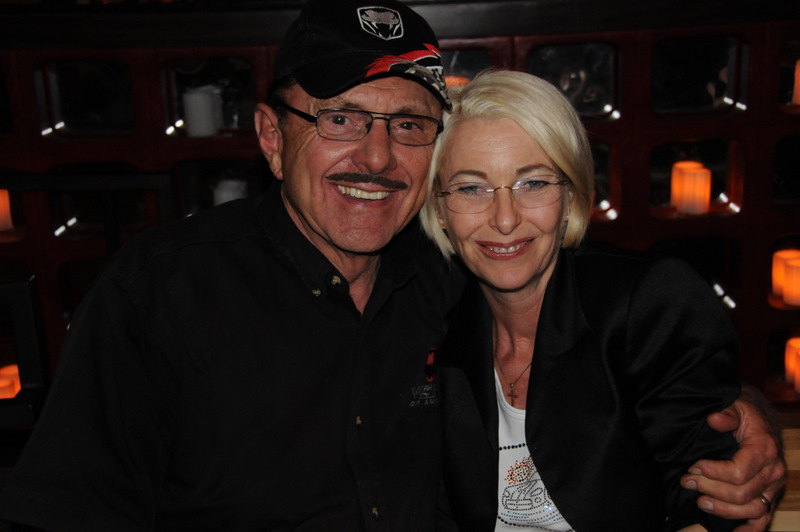 Dave and Lisa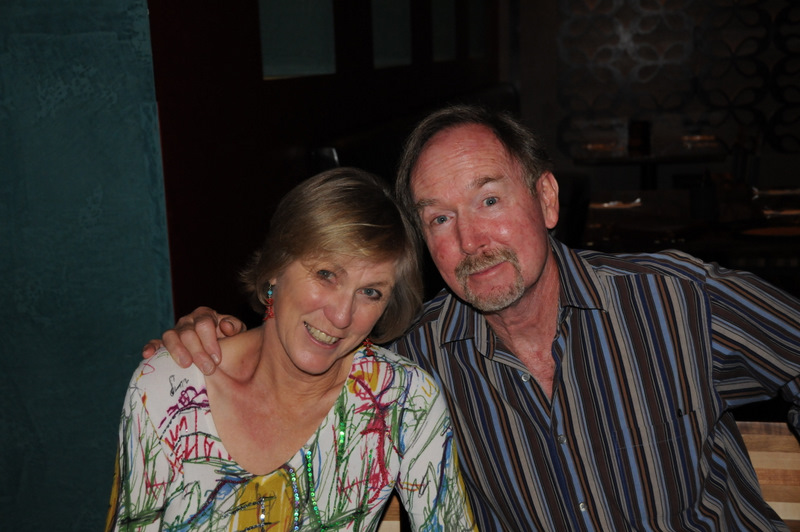 Pam and Paul (after 4 years....Paul is learning to "work" the camera !!)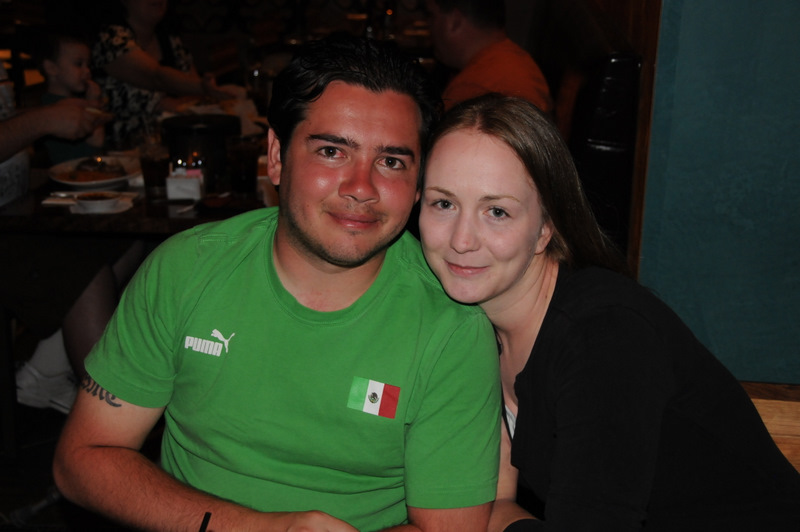 Jose and Amanda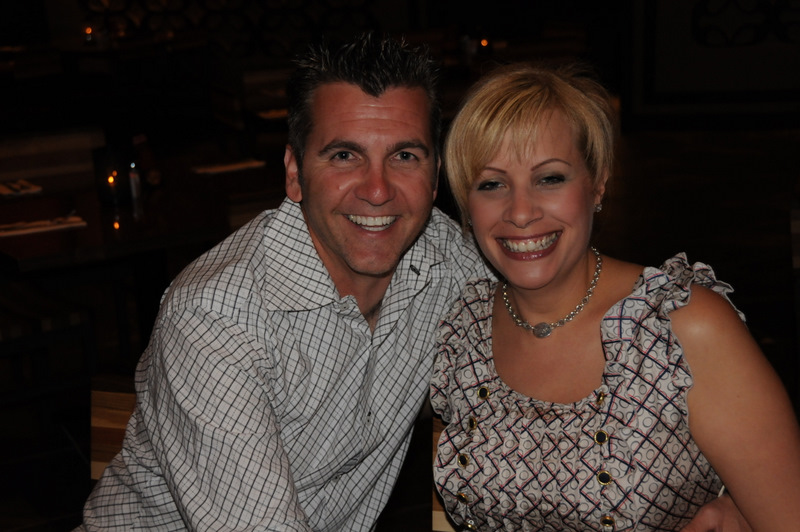 Fast Eddie and Gladys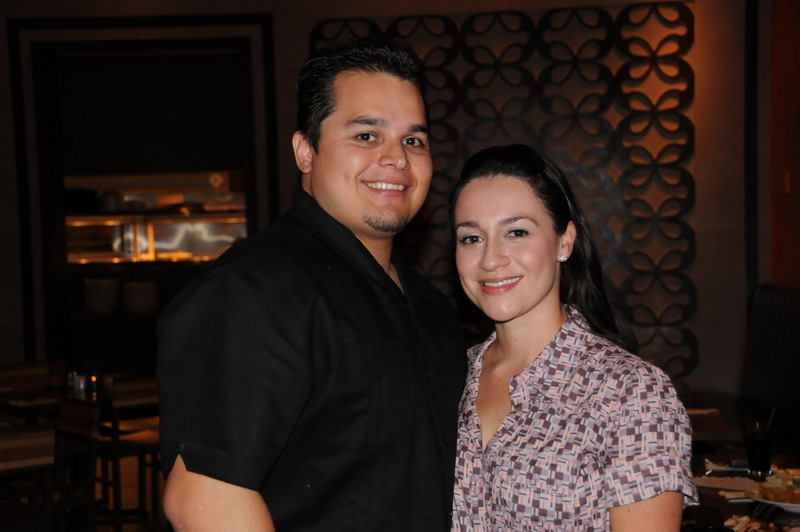 Art and Cynthia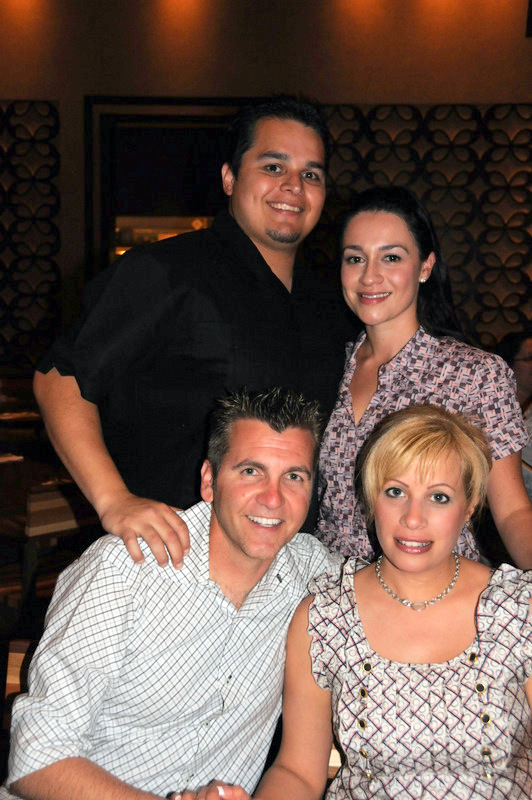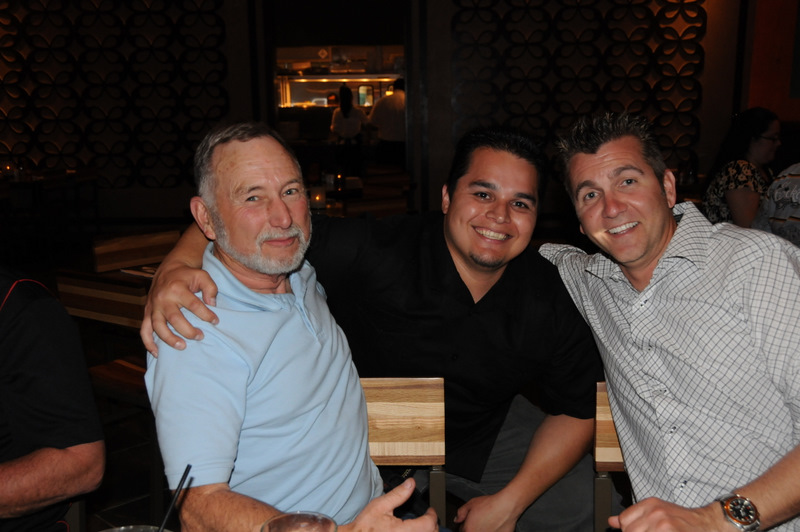 Dave, Art and Eddie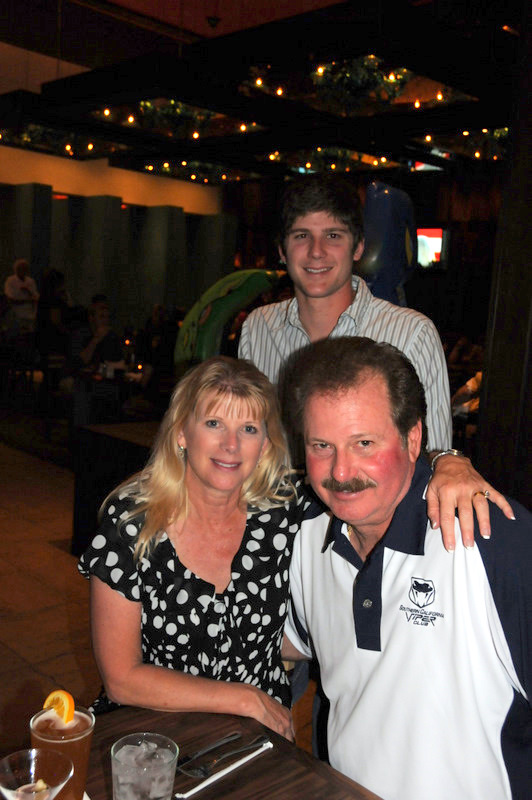 Cathy, Dan and Drew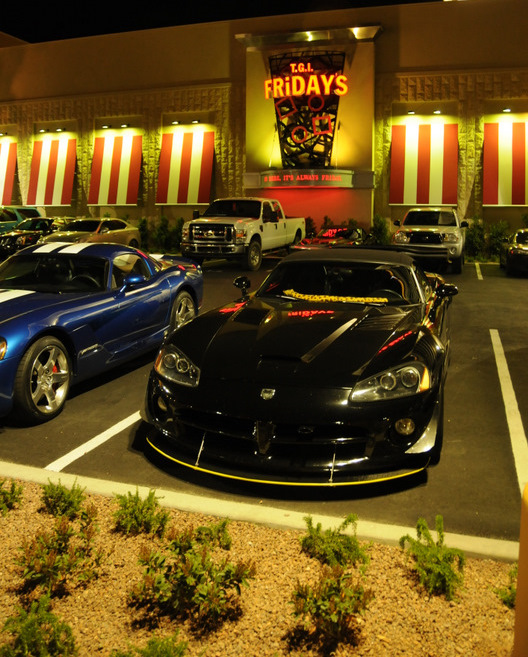 a few night shots before heading off to bed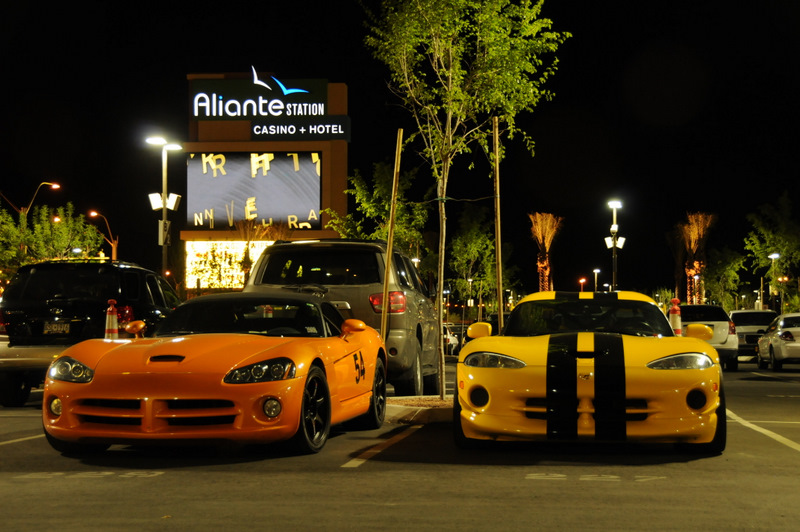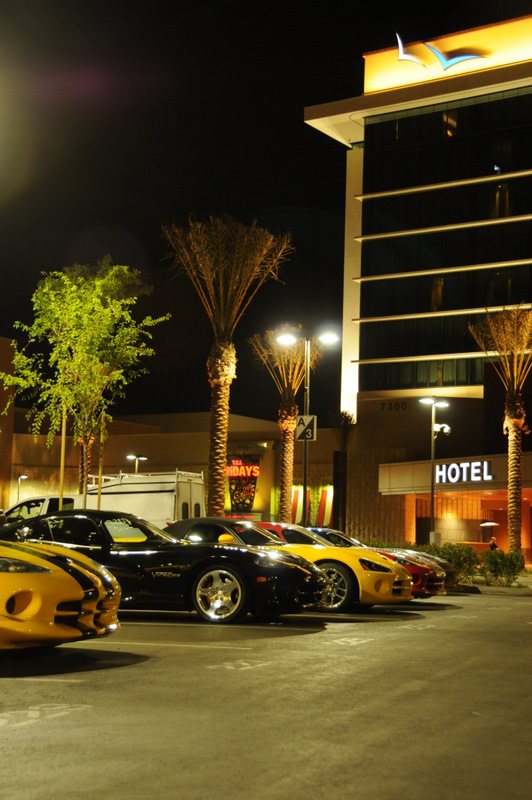 Morning came early.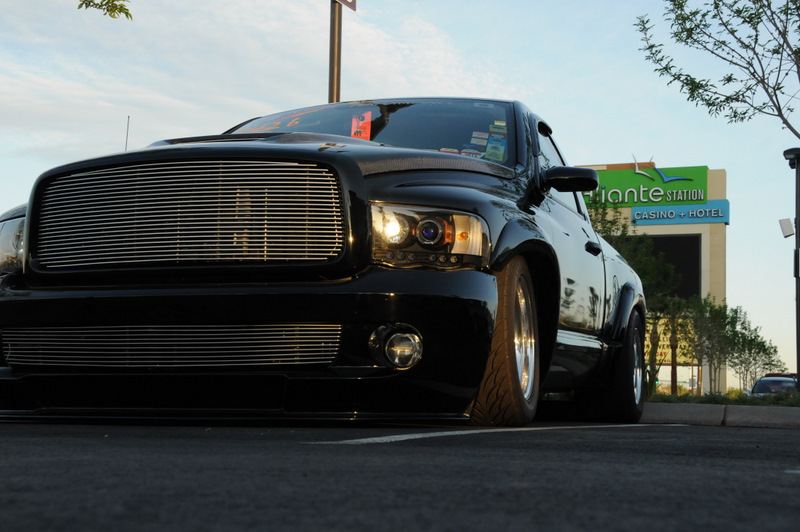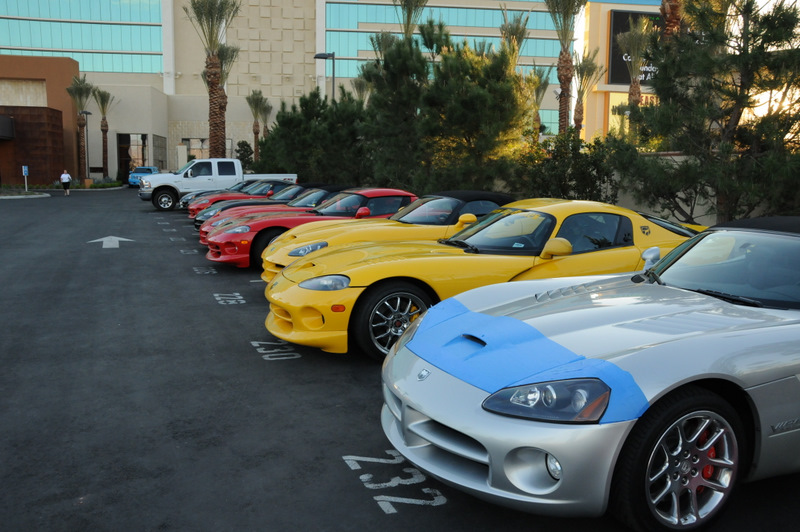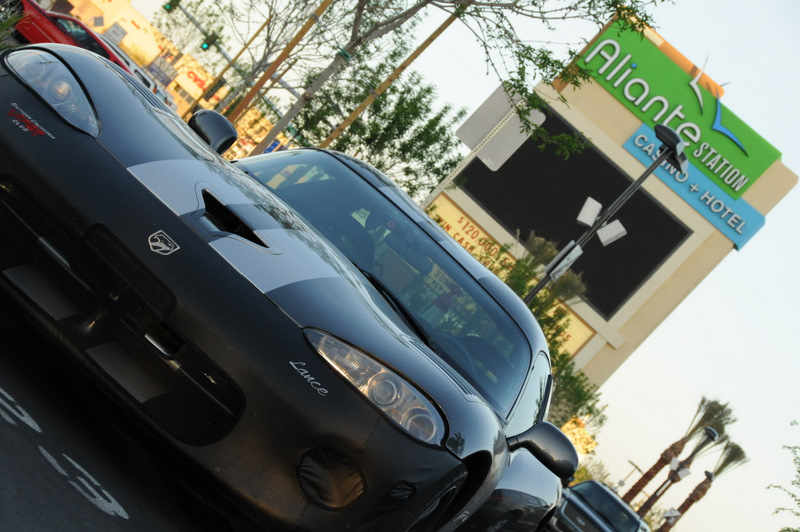 But we were all anxious to hit the track.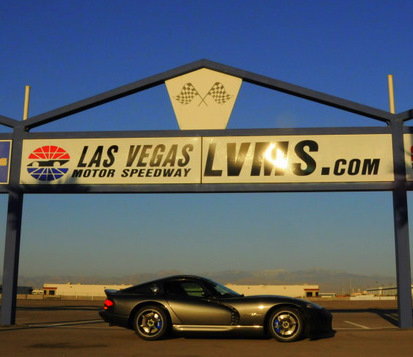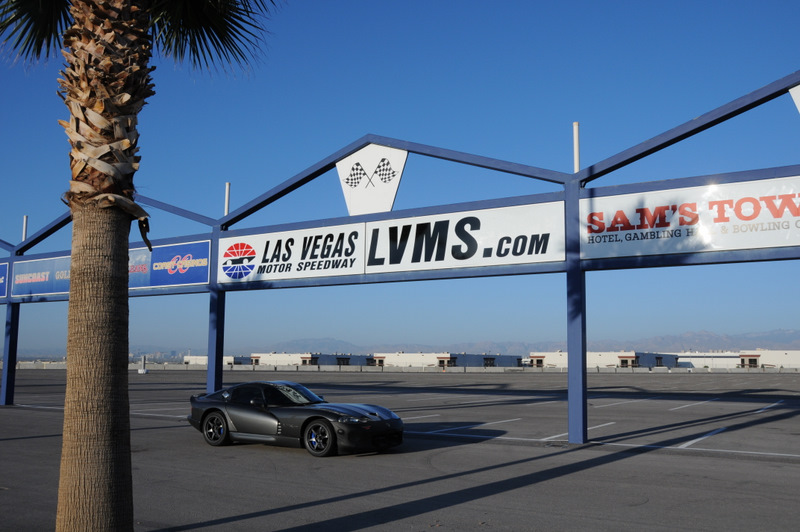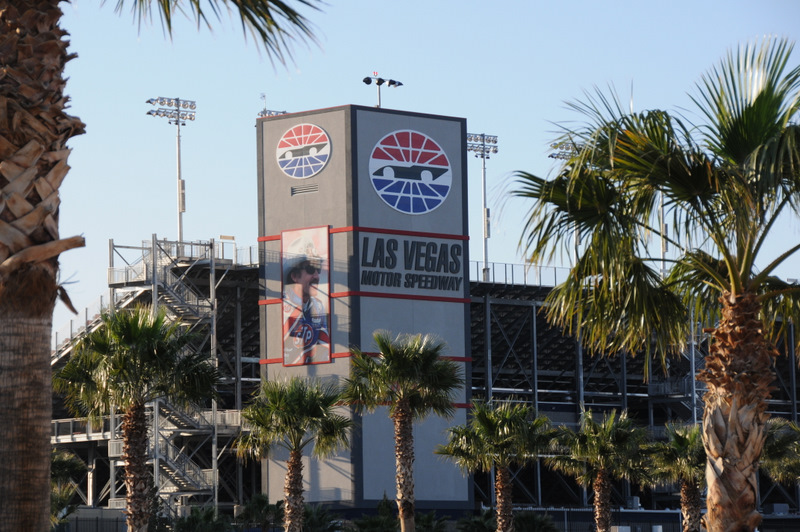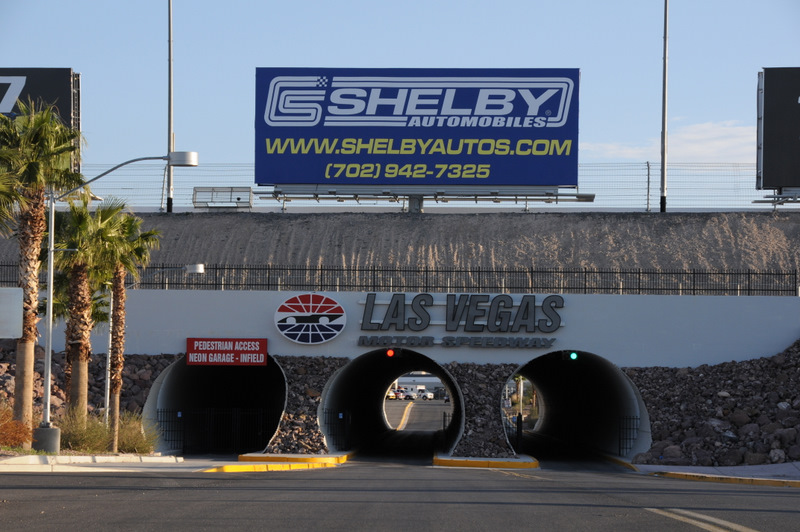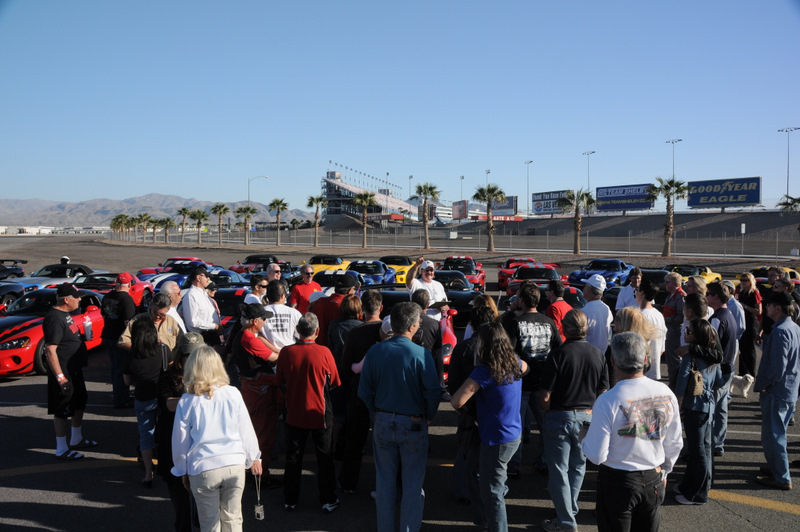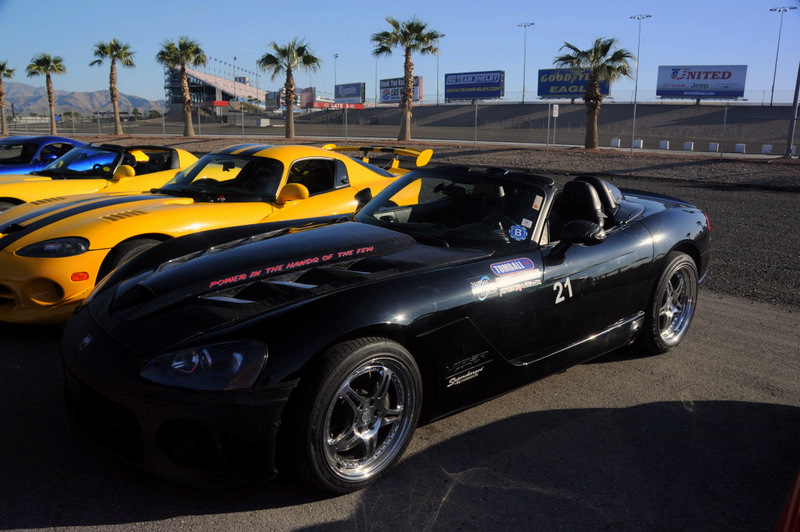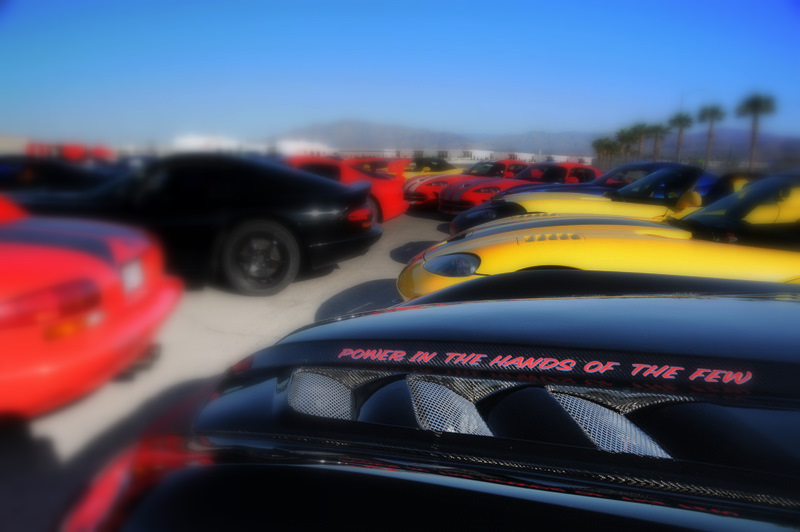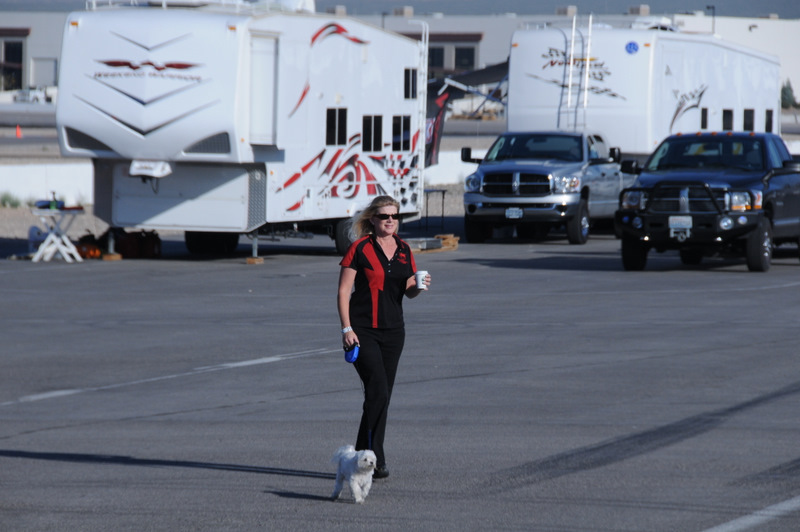 Cathy and Ace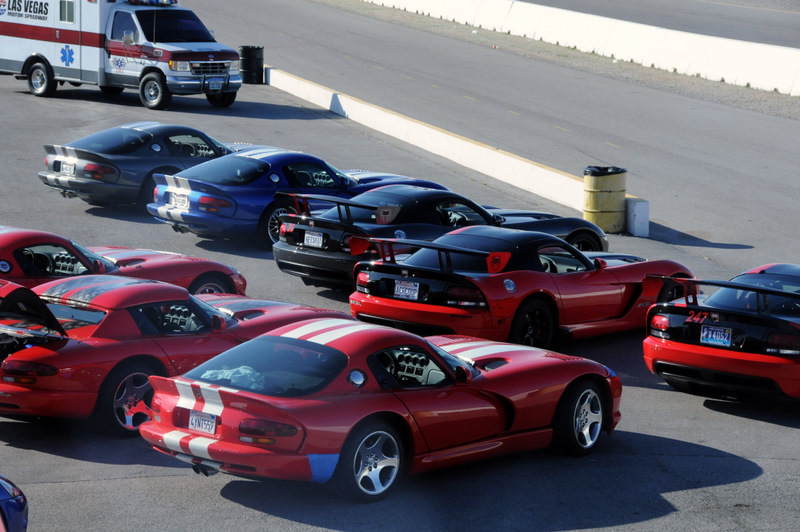 Gee ....do the Vipers look anxious to get out on the track or what???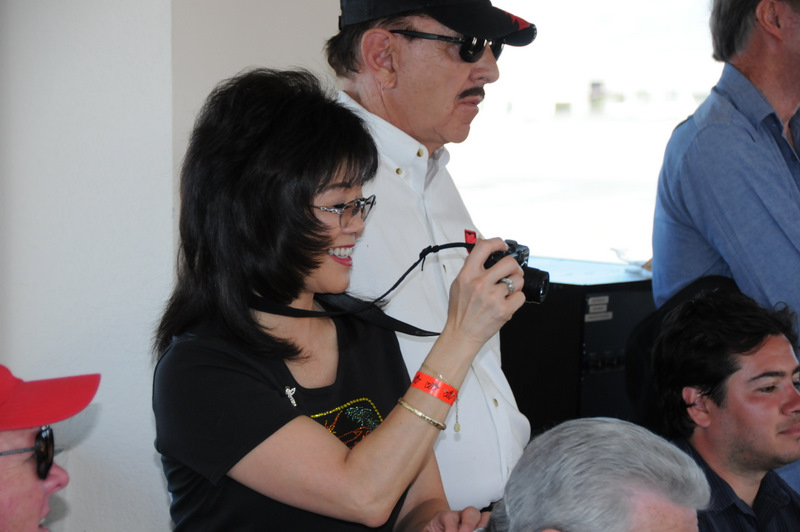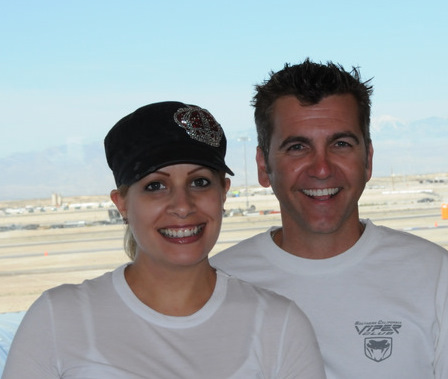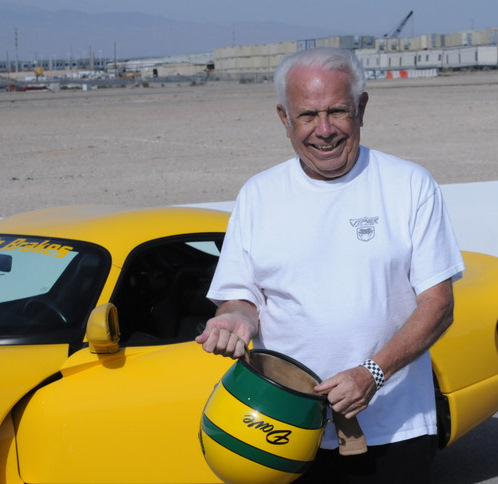 OGO getting ready to go out and lead one of the groups.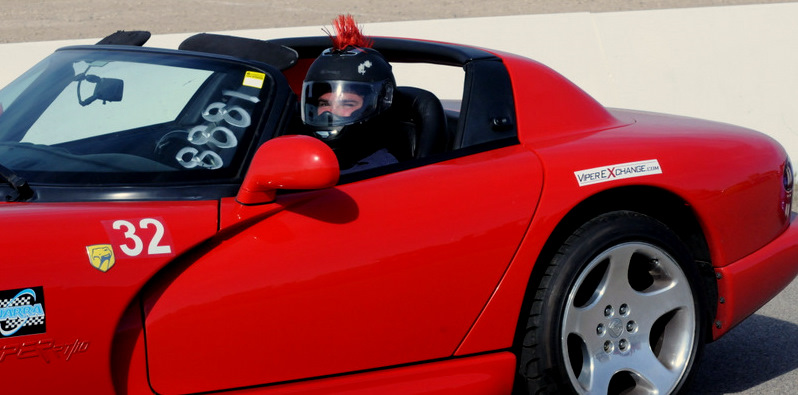 Mohawk Jose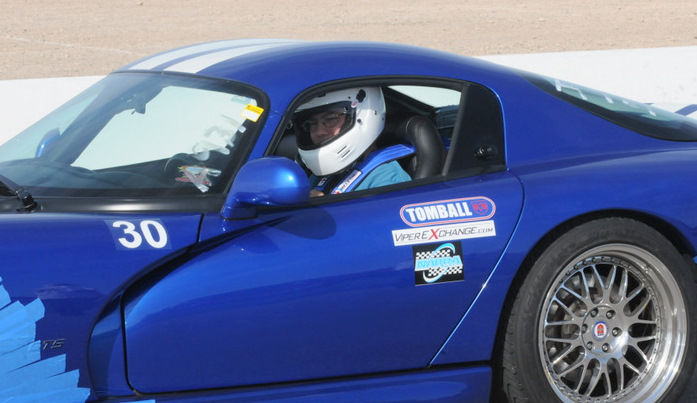 Ken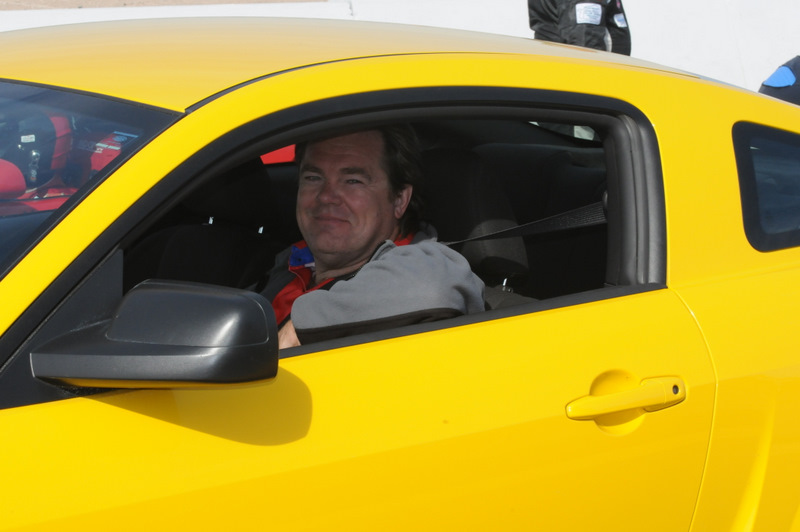 Thanks for coming out and teaching us the line Ross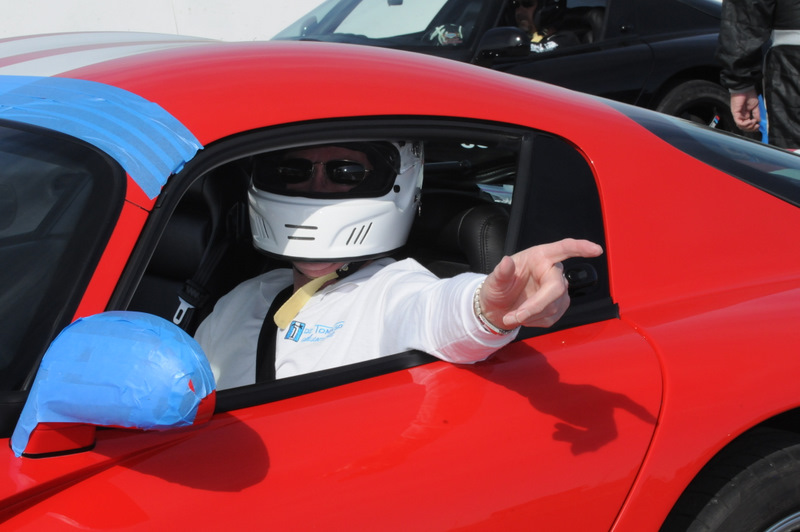 Tom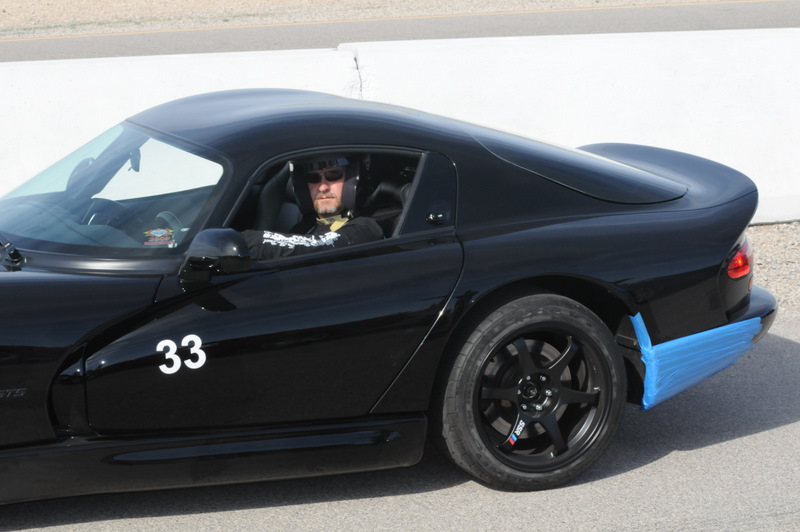 Gary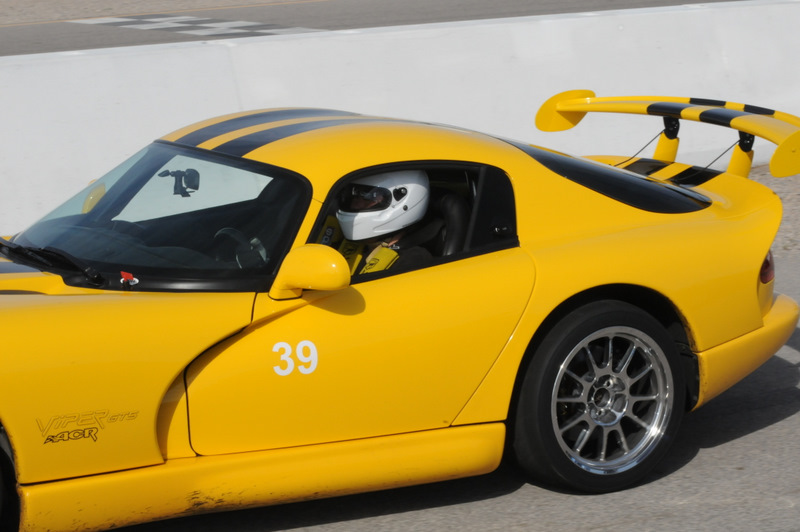 Ben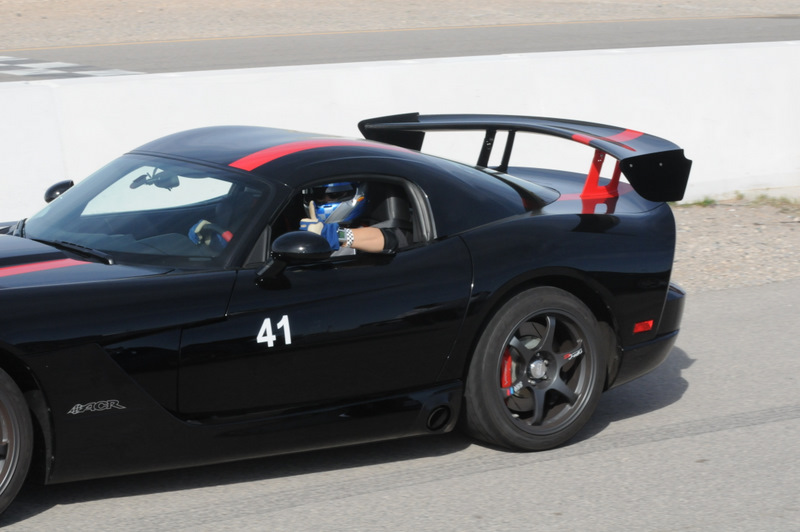 Bruce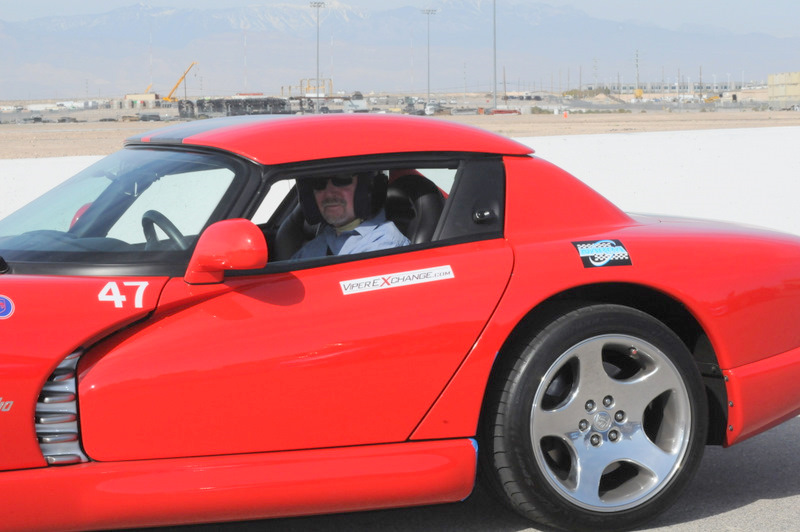 Paul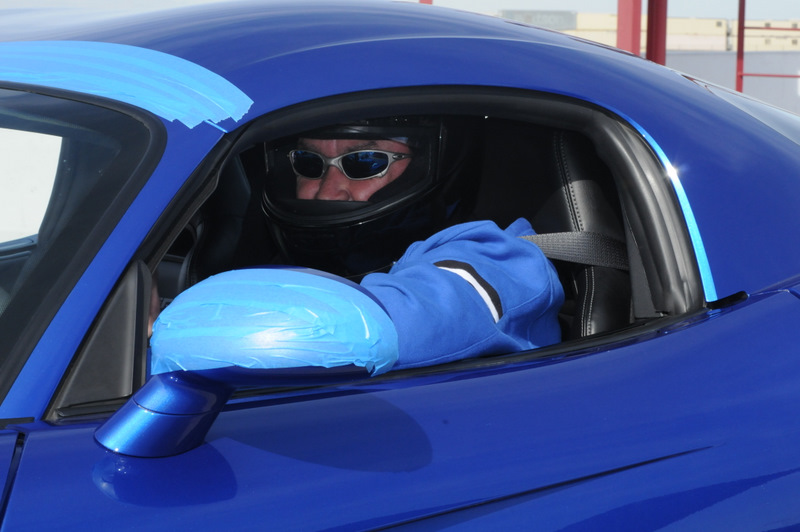 Robert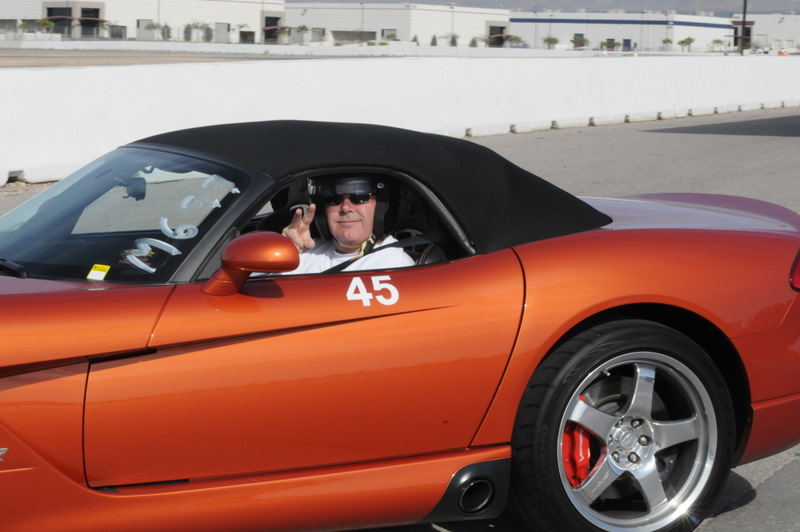 Mike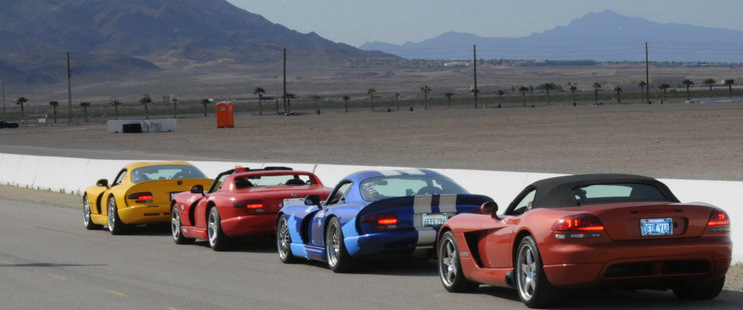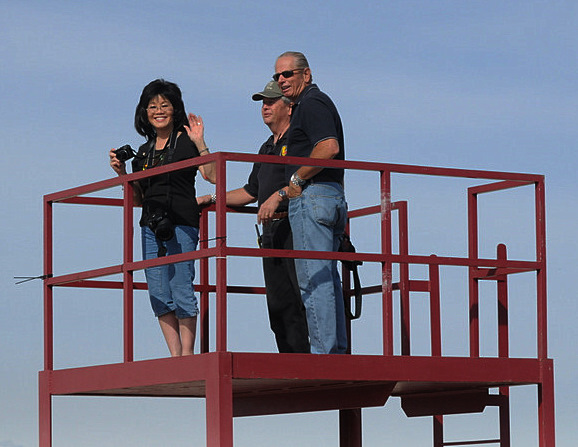 Note to self: Prior to any track event, buy stock in the company that makes blue painters tape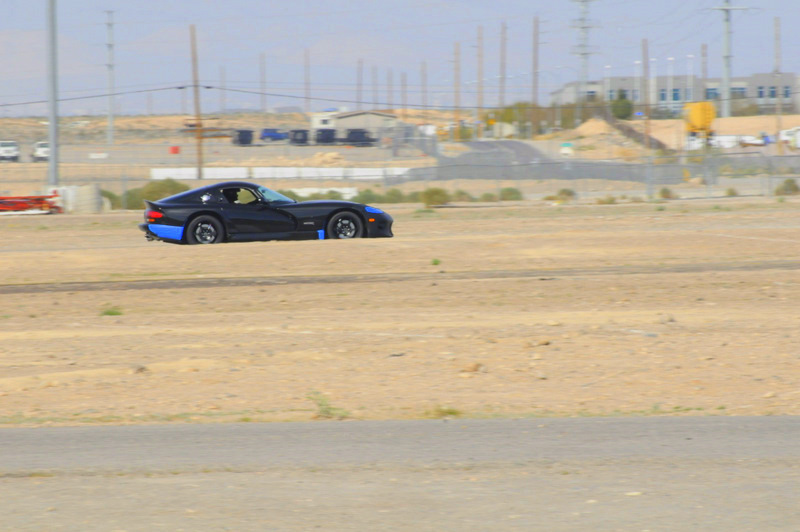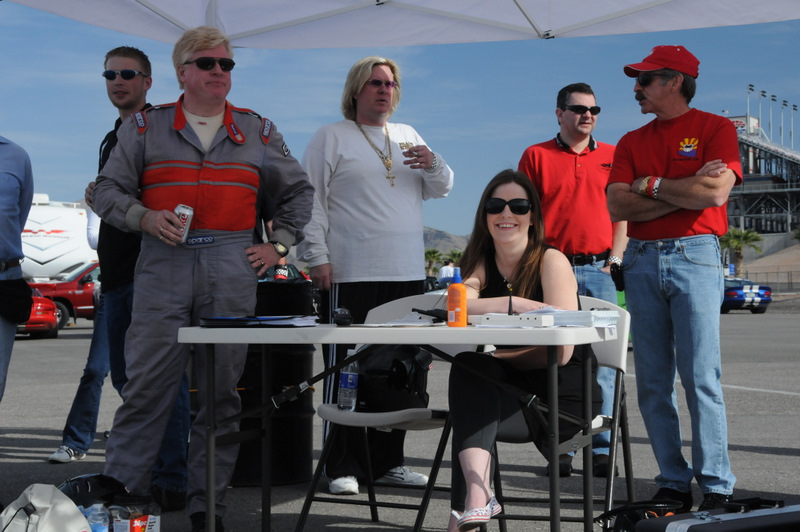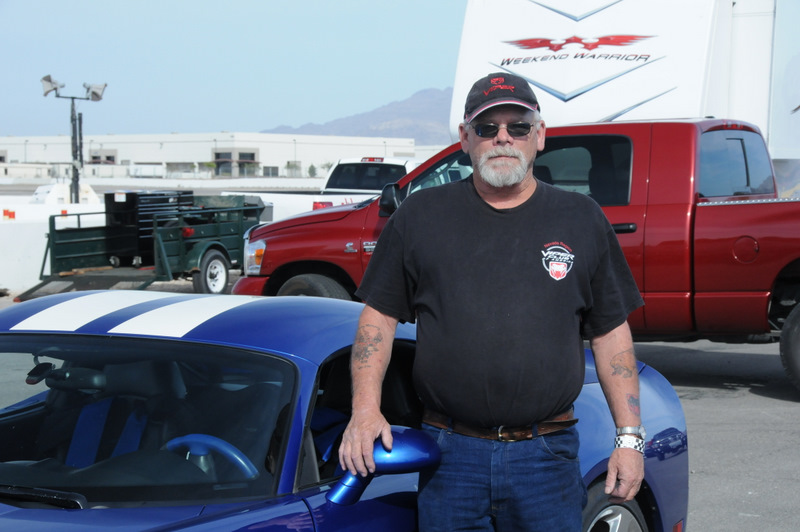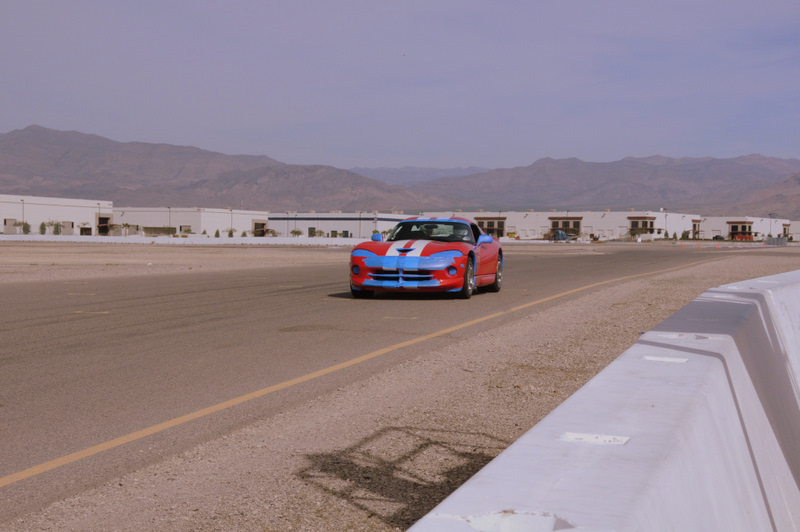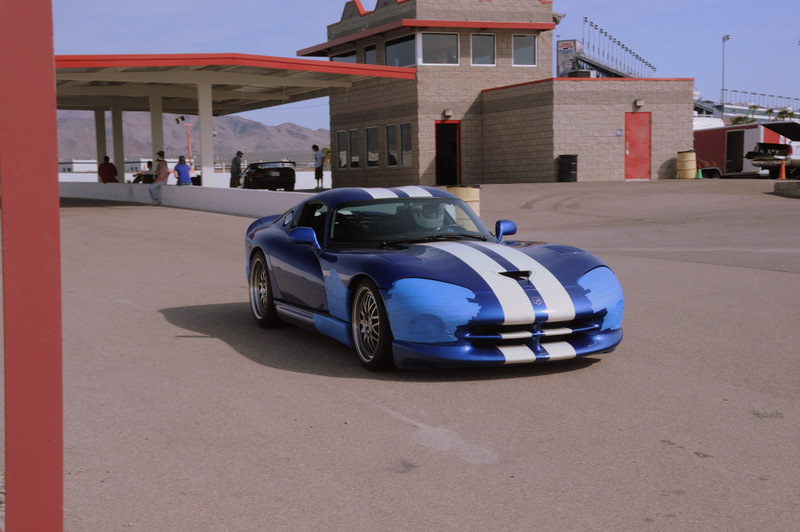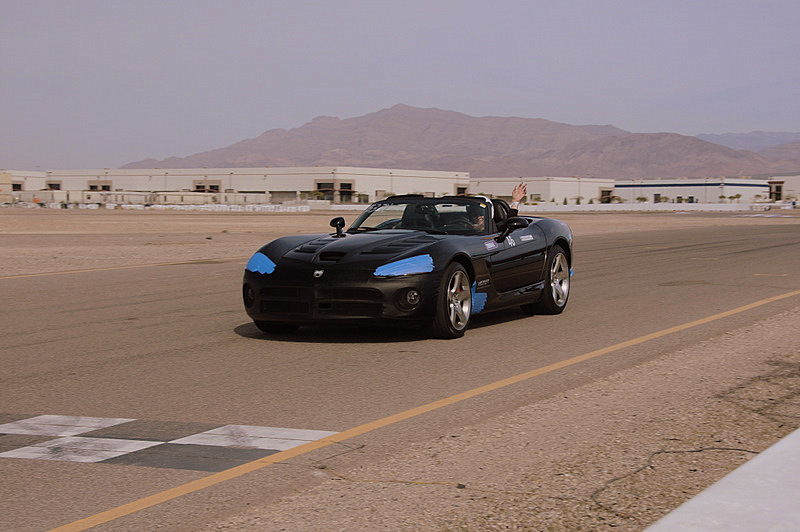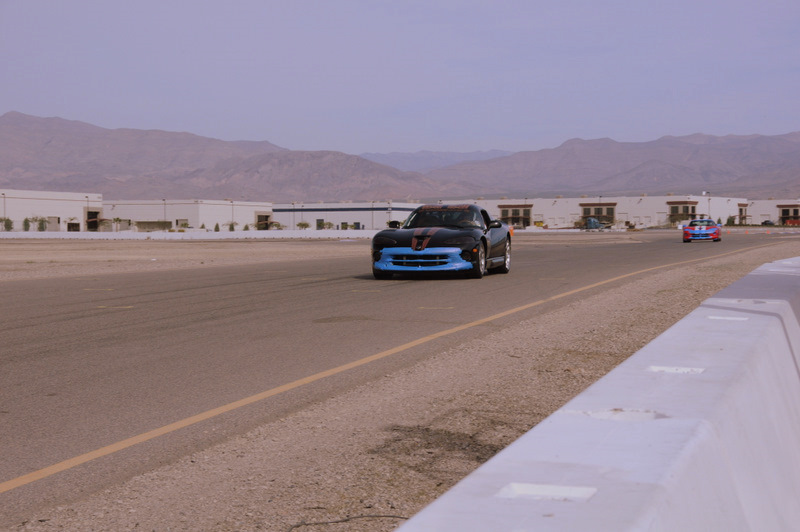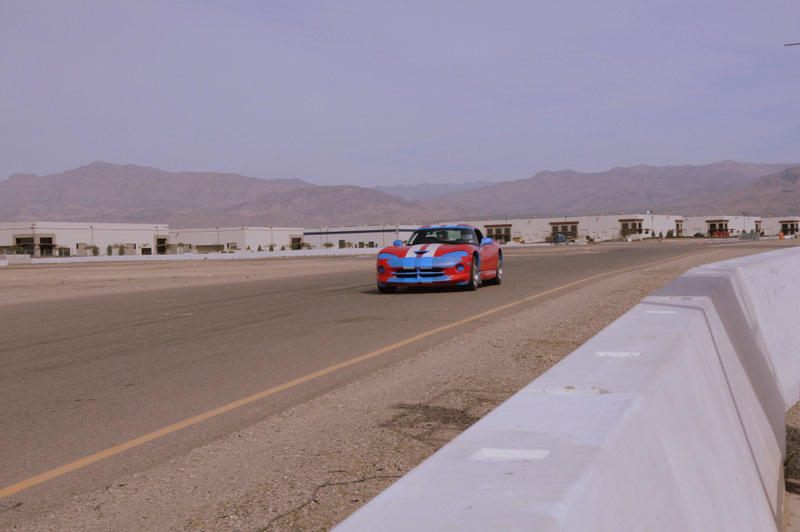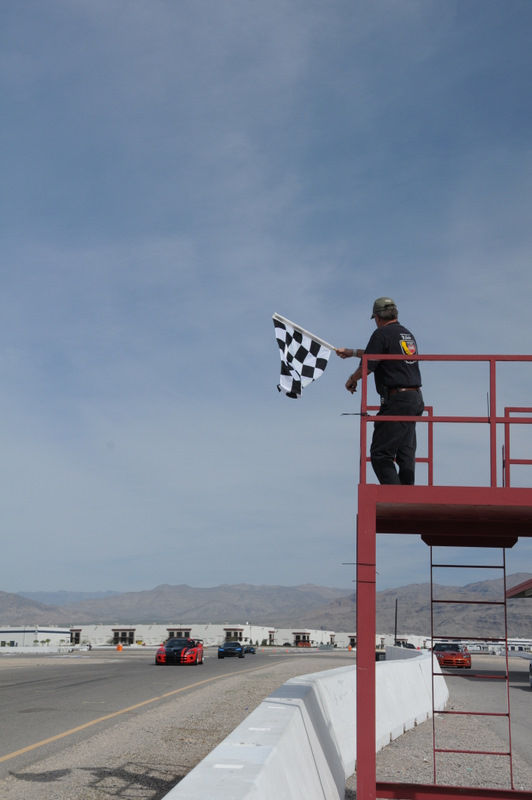 Thank you Greg for standing out in the sun all day while we drive our hearts out.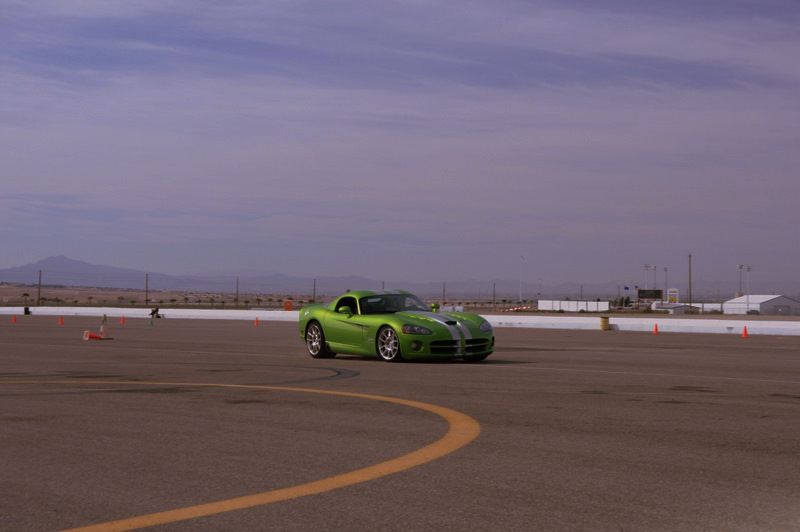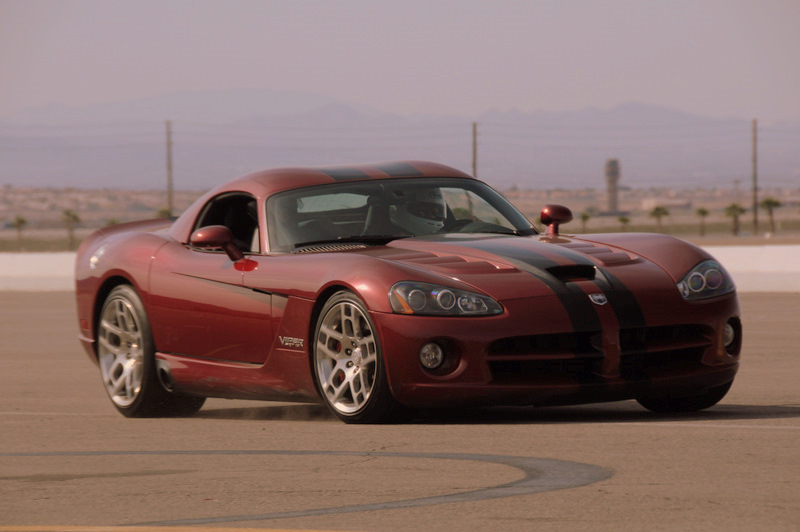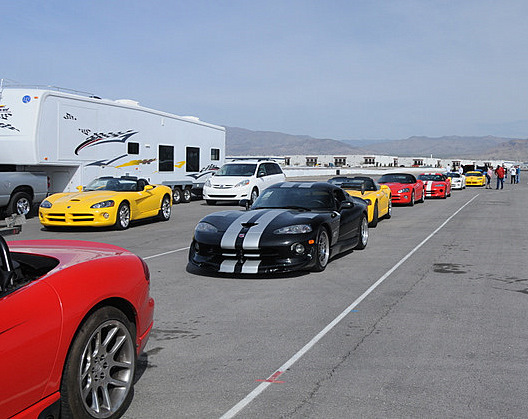 Proof Positive that everyone was SMILING and having a good time !
Yo Fast Eddie !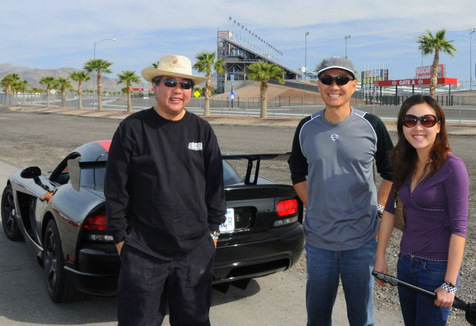 Ben, Bruce and Susana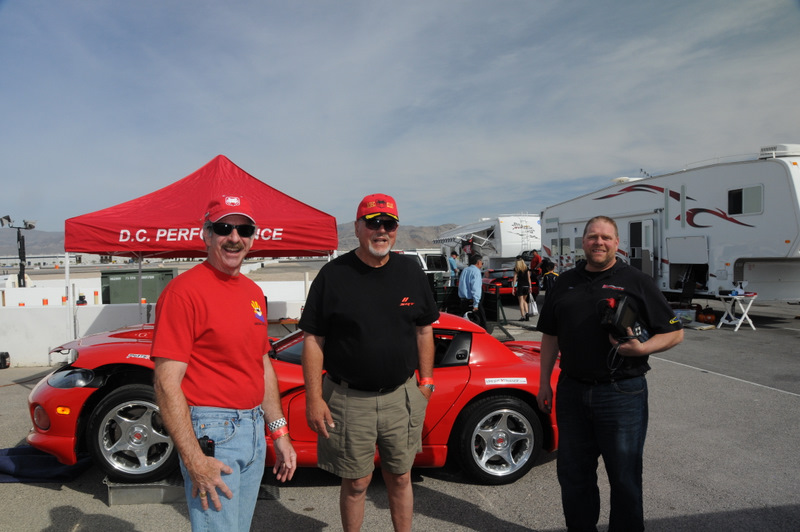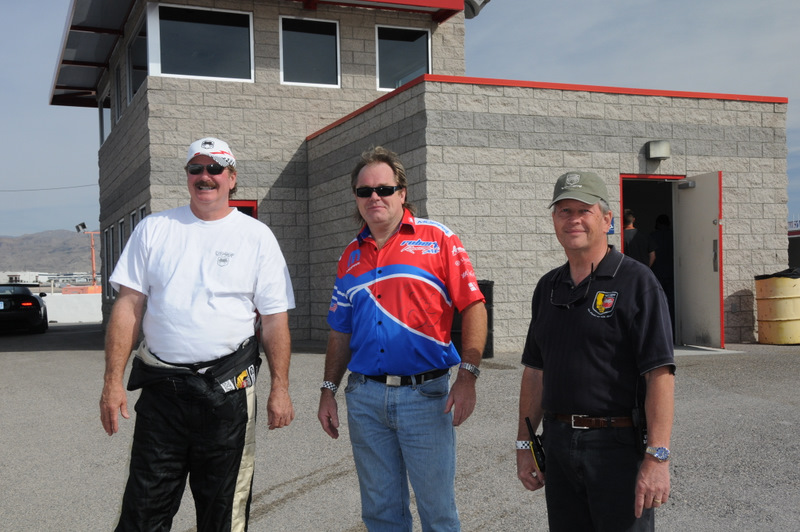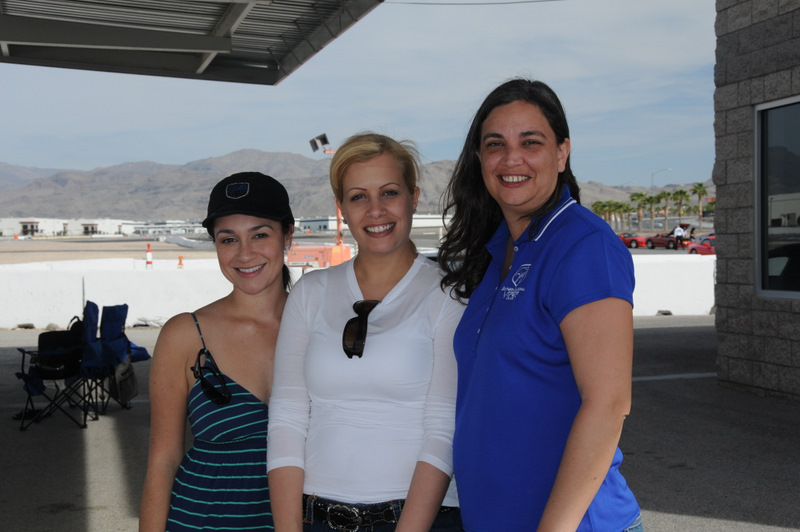 Cynthia, Gladys and Lena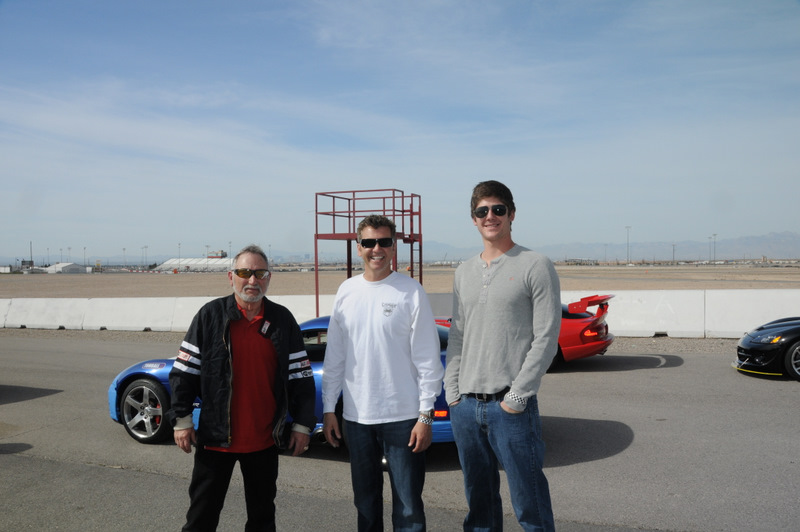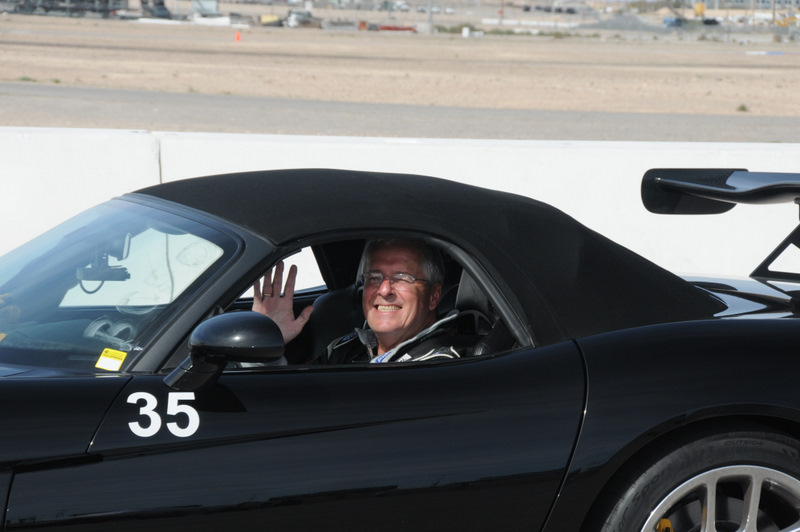 Bruce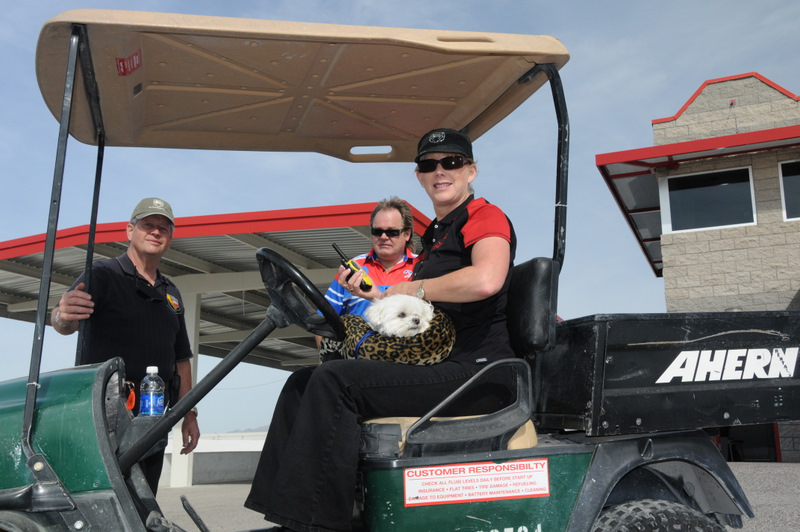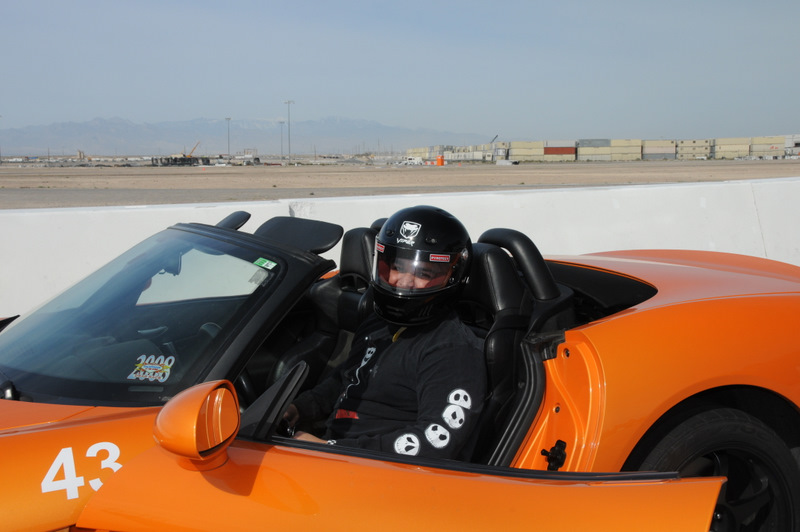 You can even see Art's smile through his helmet !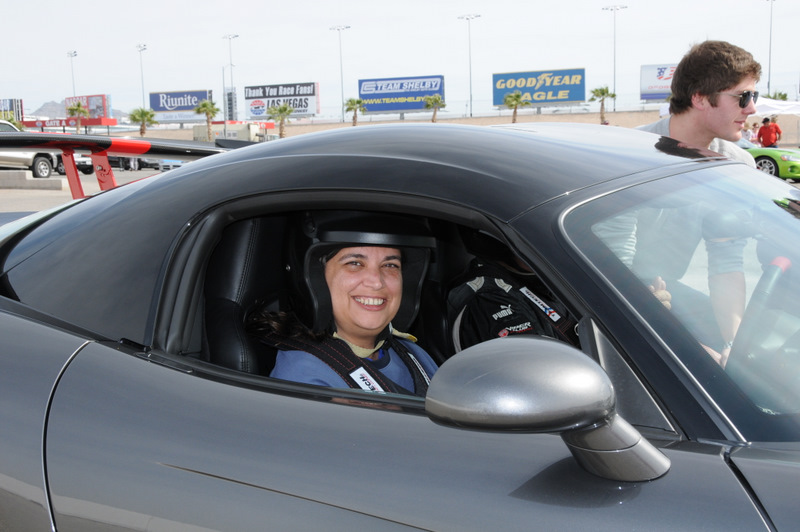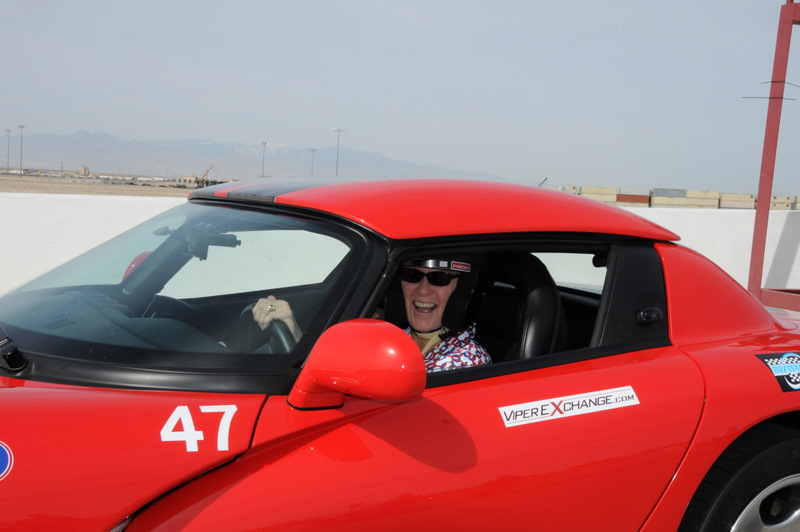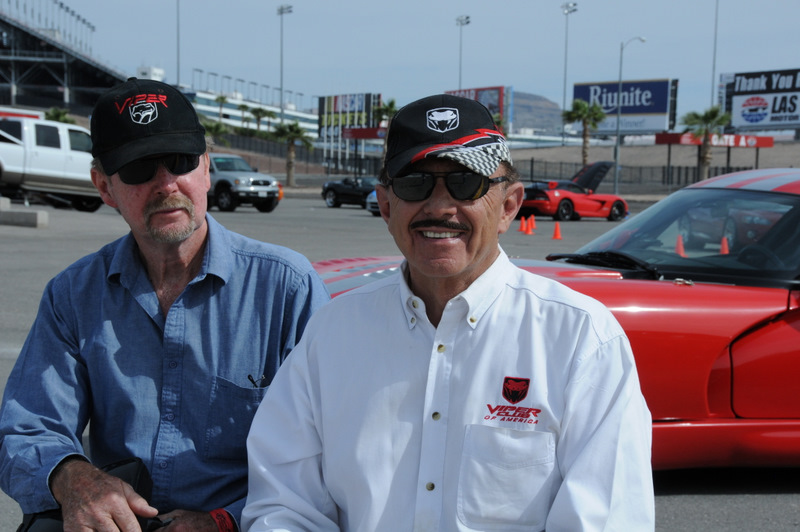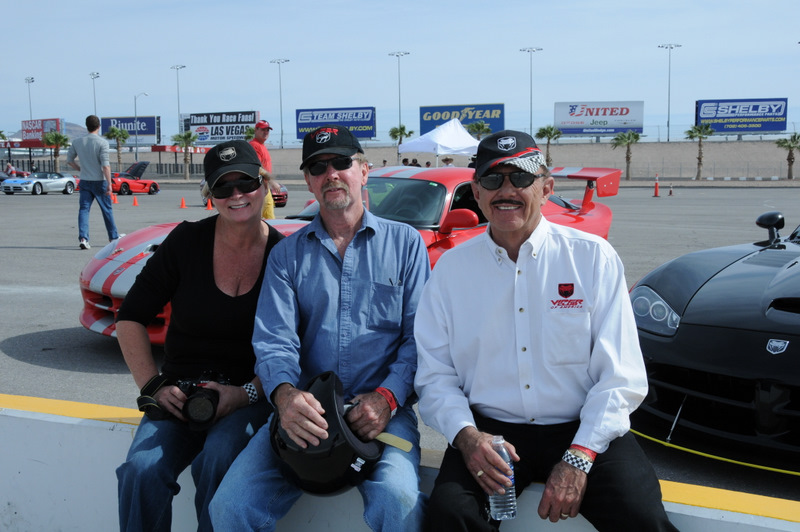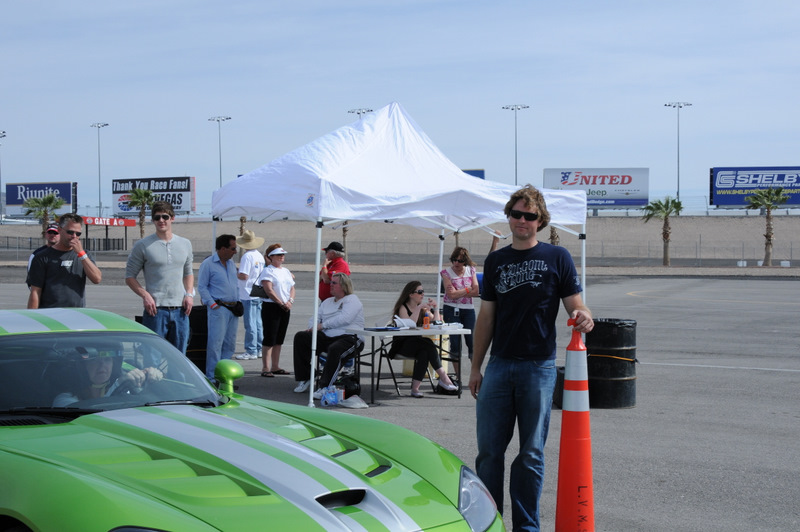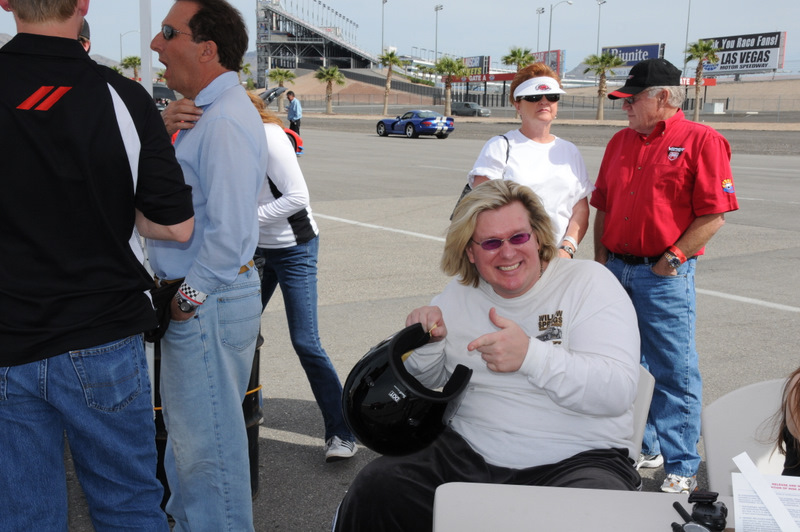 Tim was obviously having a good time !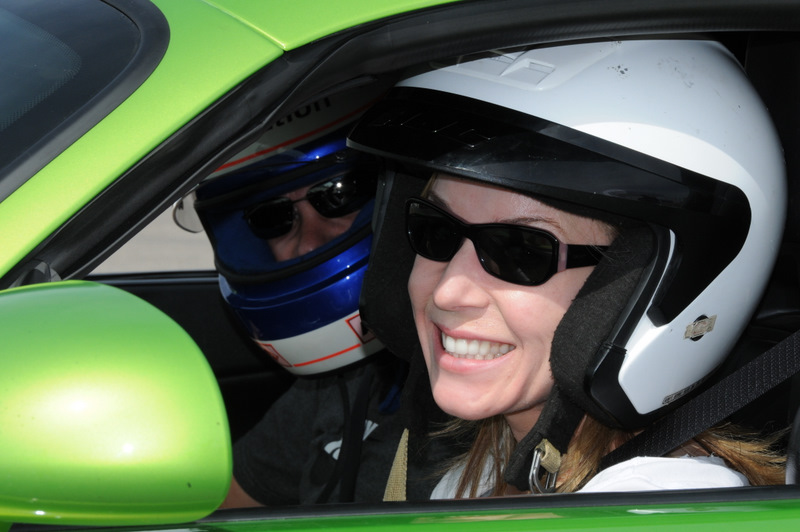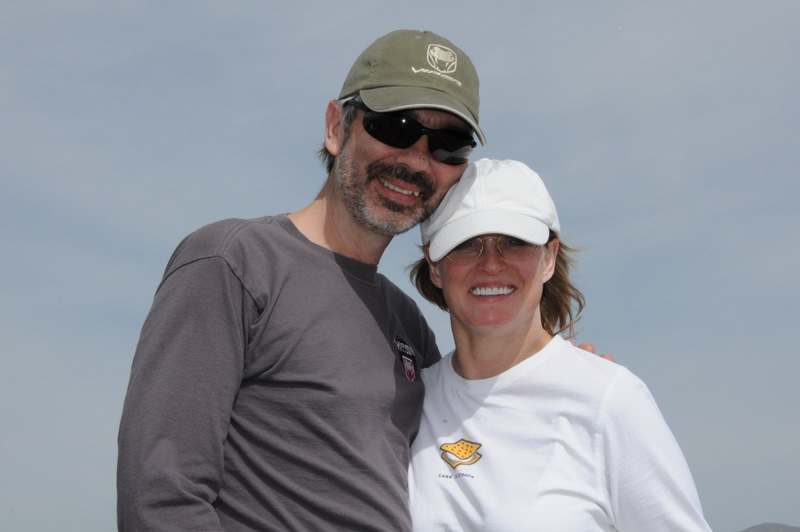 Byron and Aria from AZ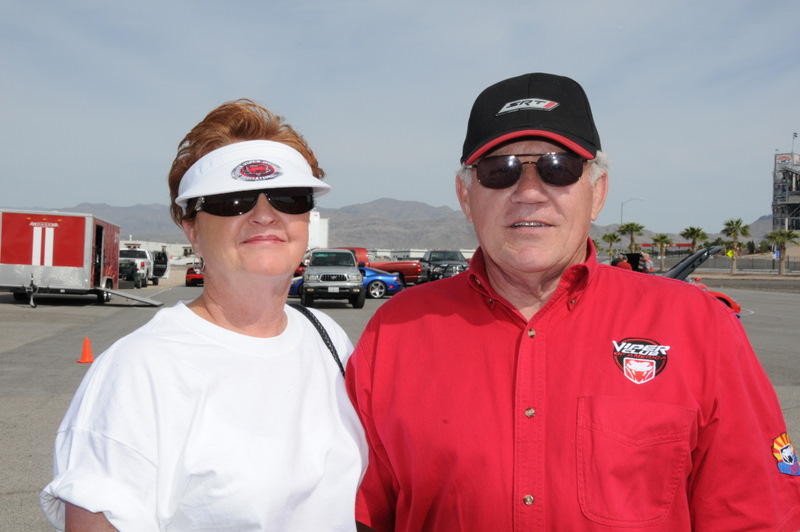 Fred and Karen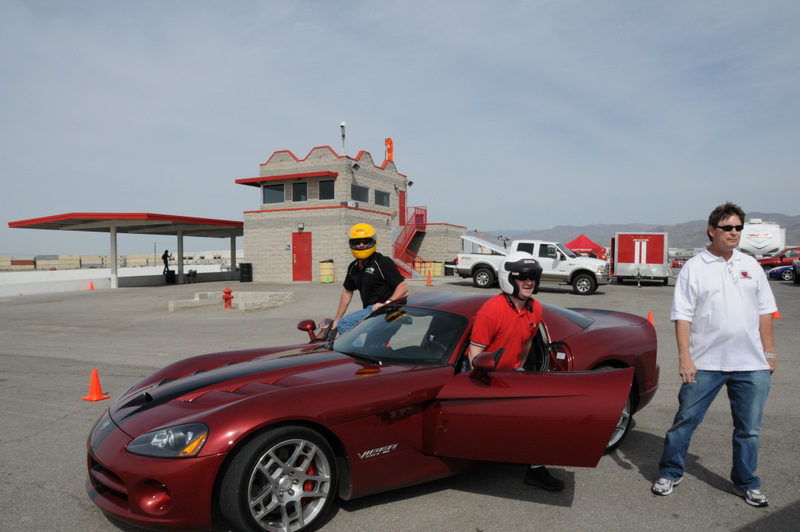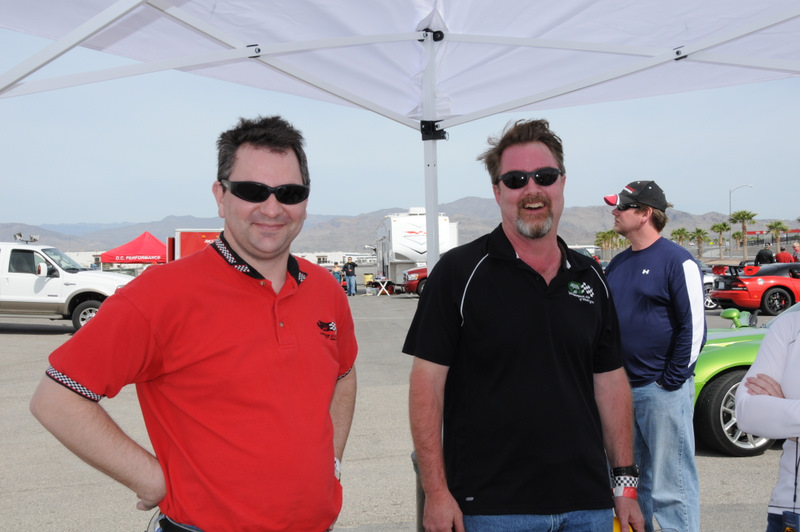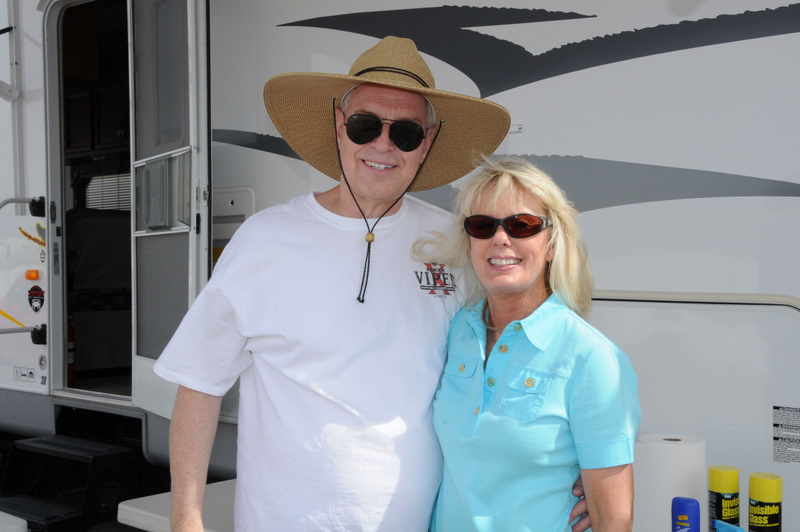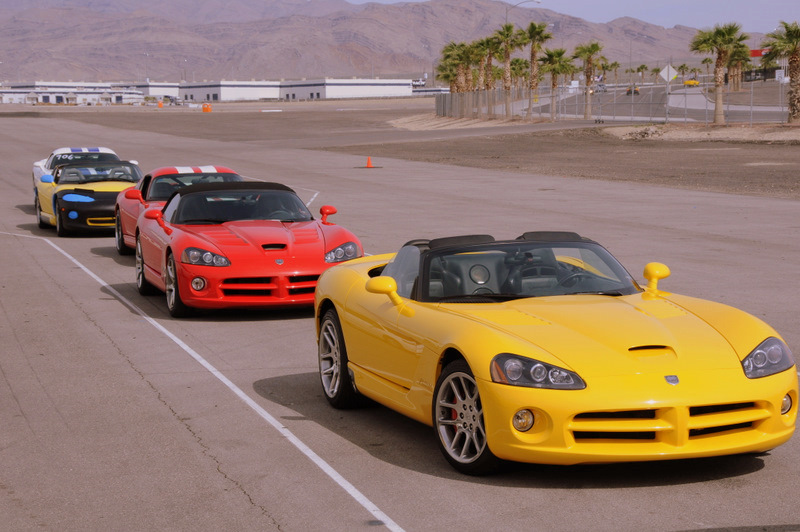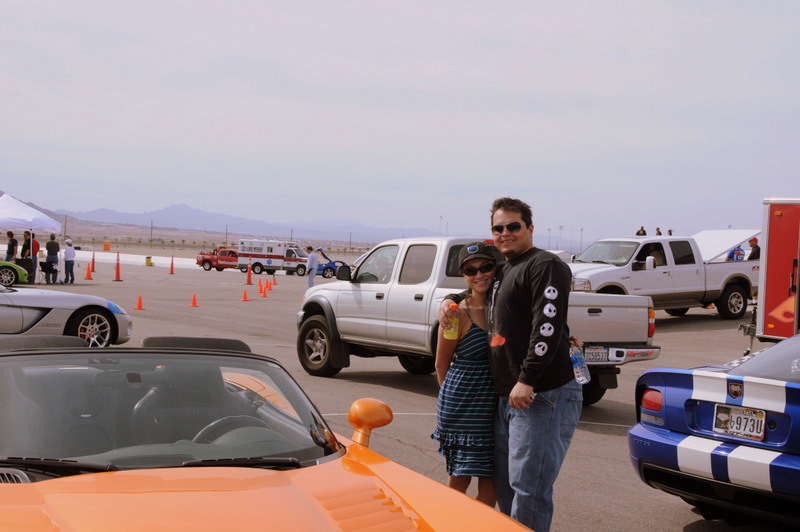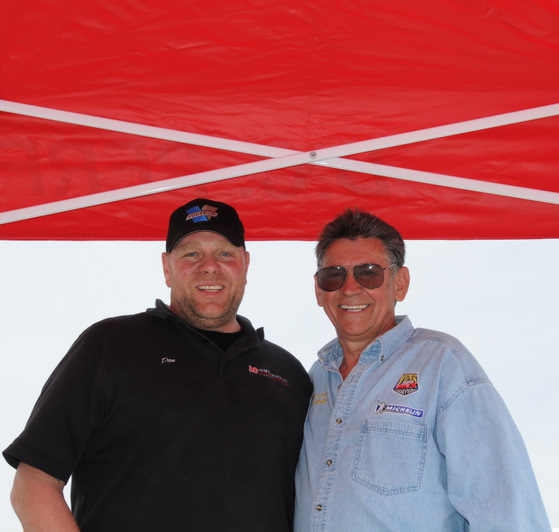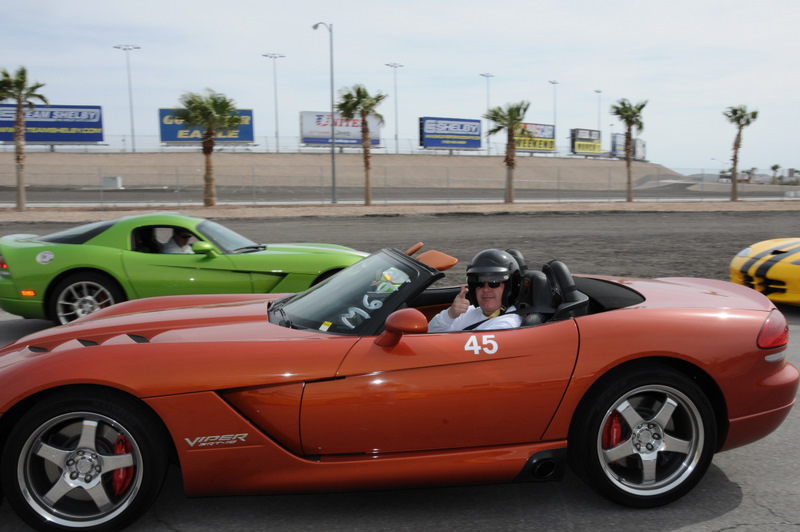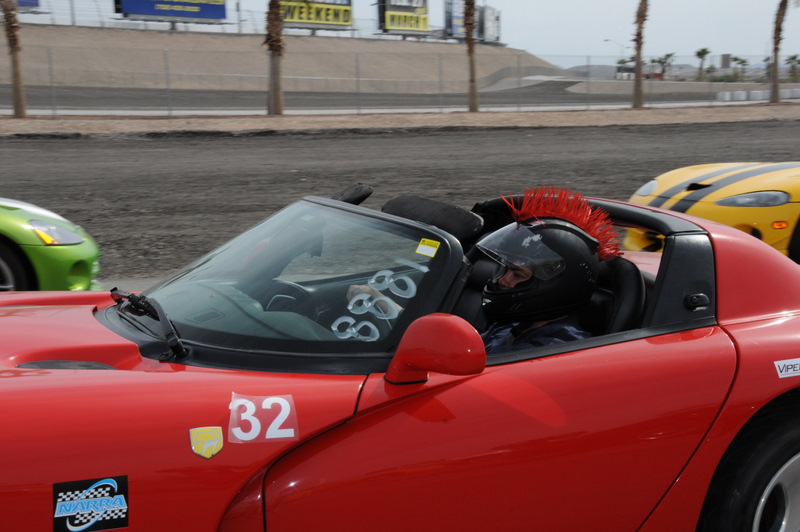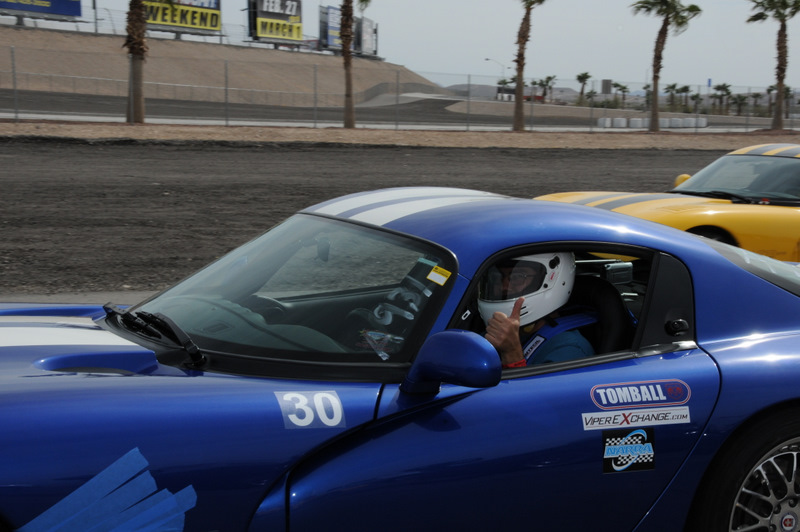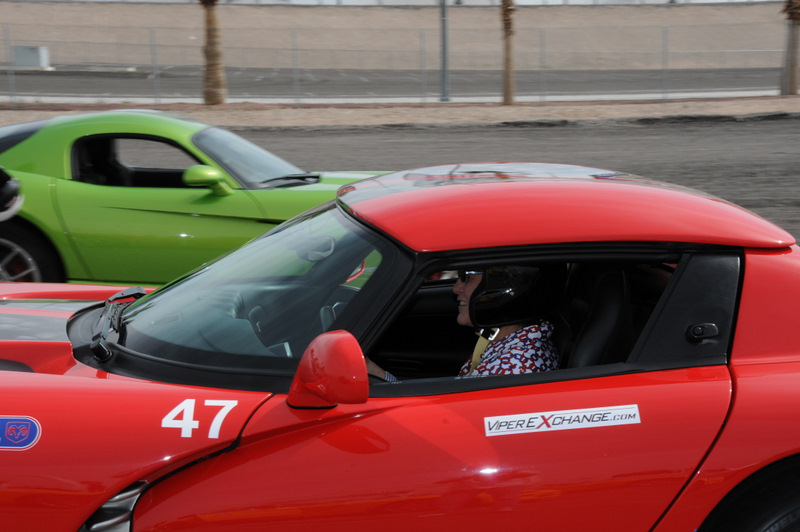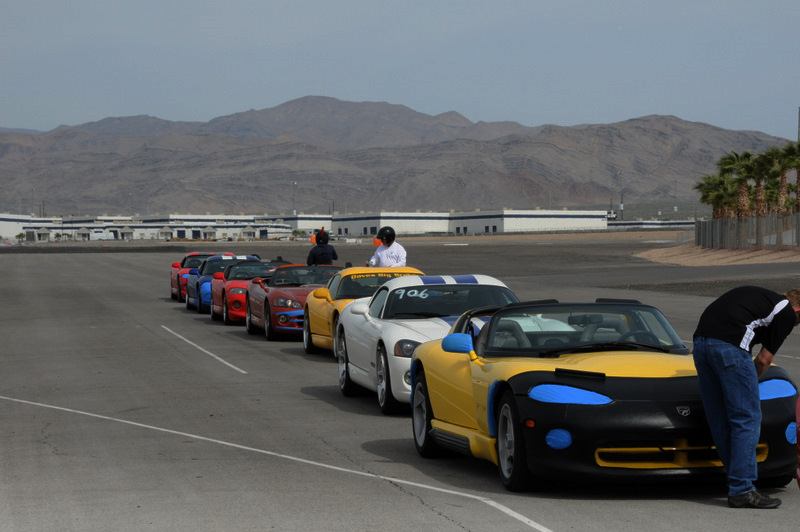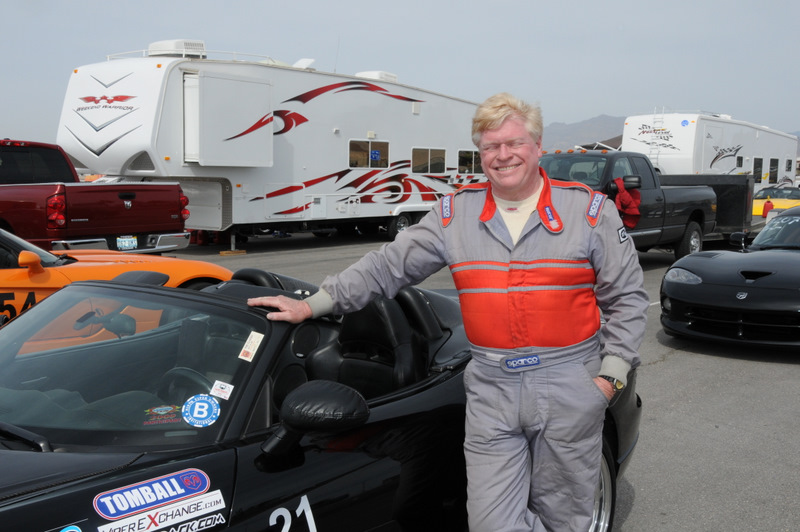 Len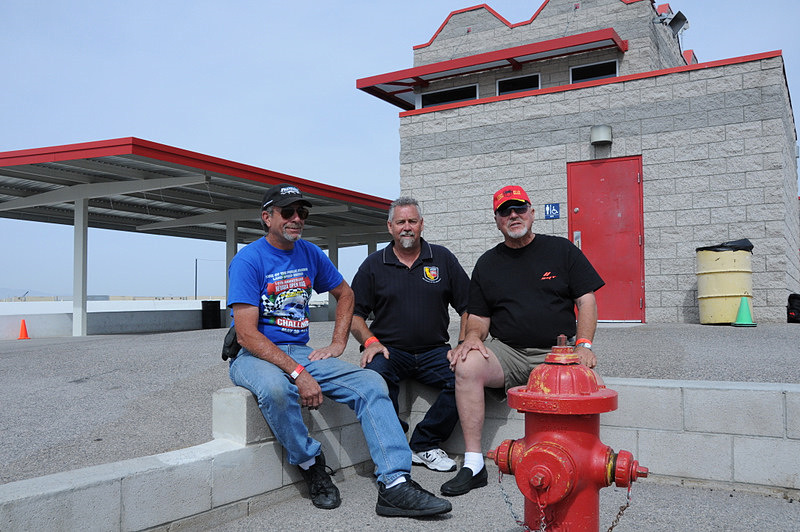 The Boyz around the watering hole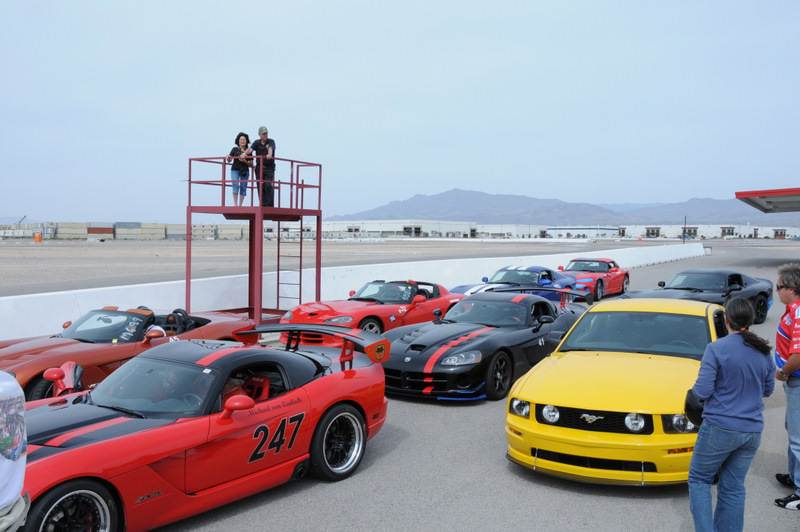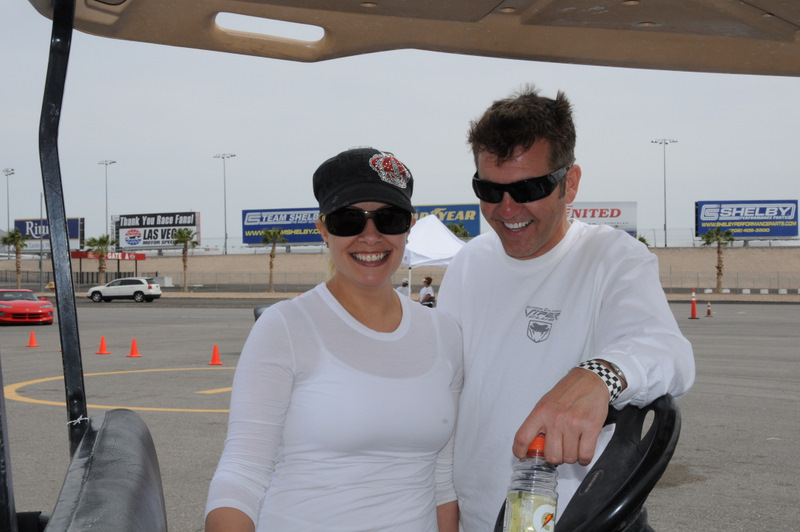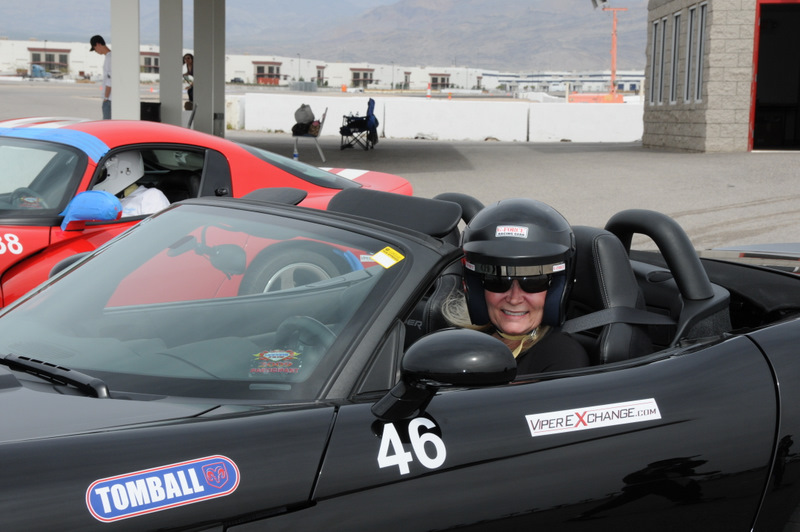 Patsy in their new '08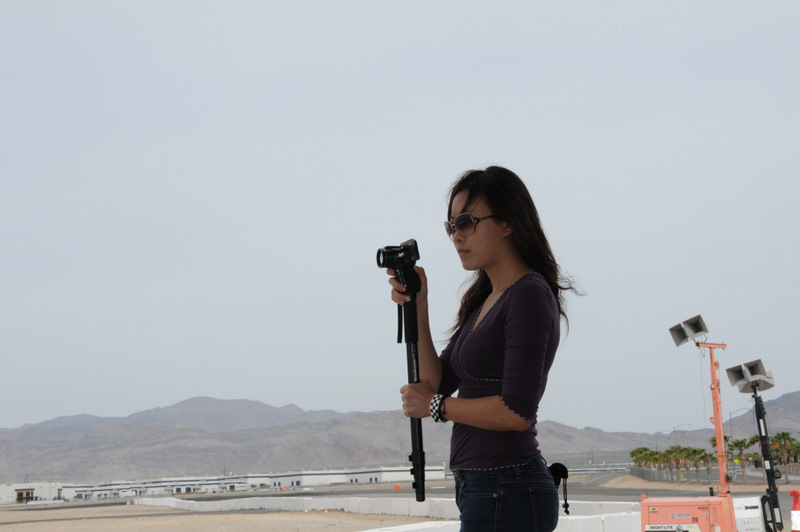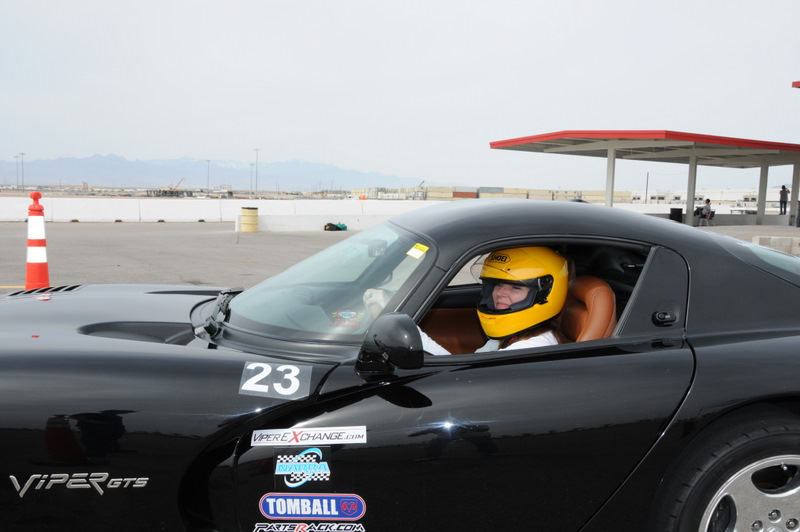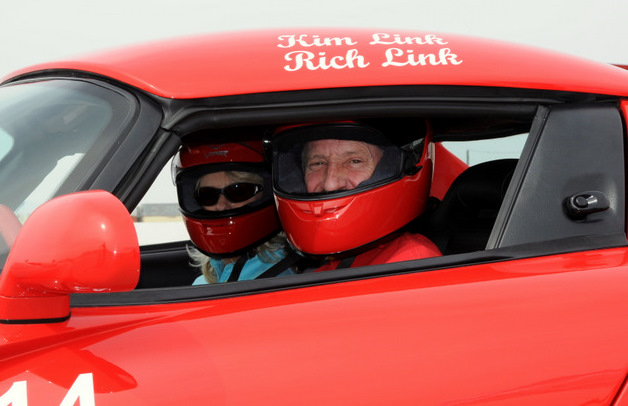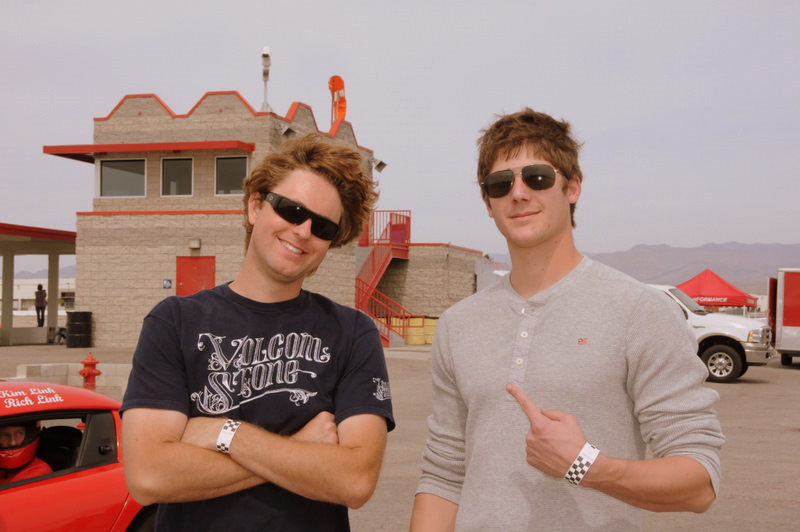 Dax and Drew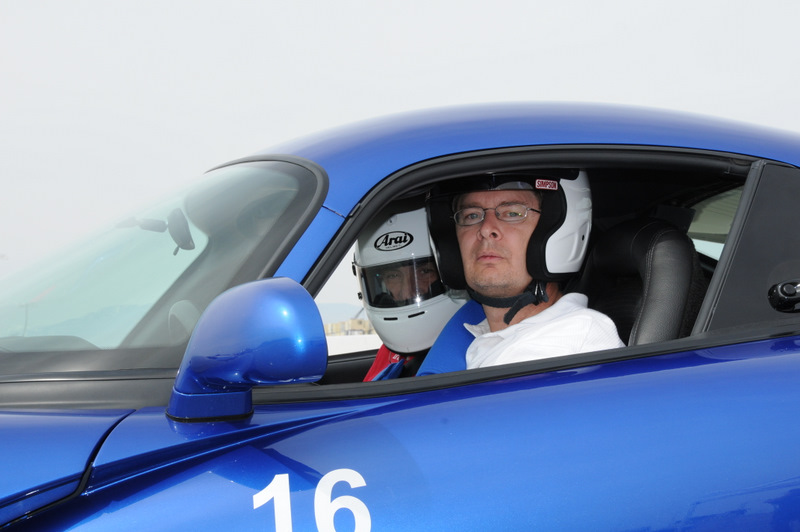 Marv was ready to set the lowest time on the Auto-X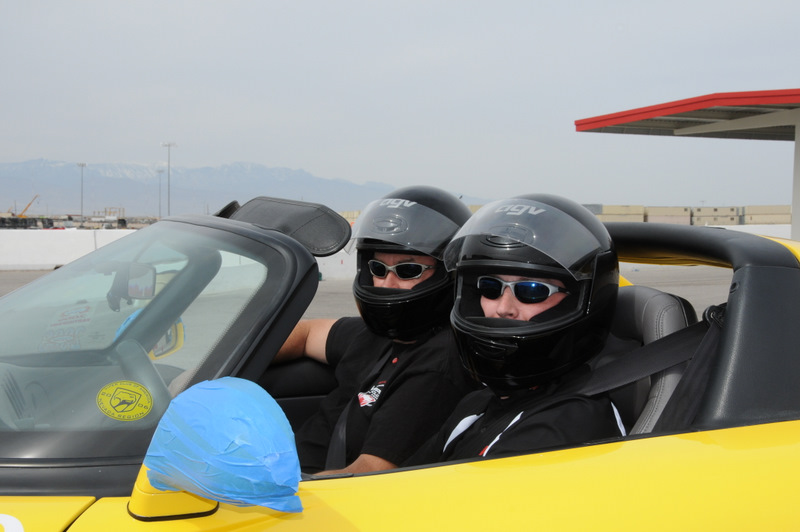 Robert and Jeff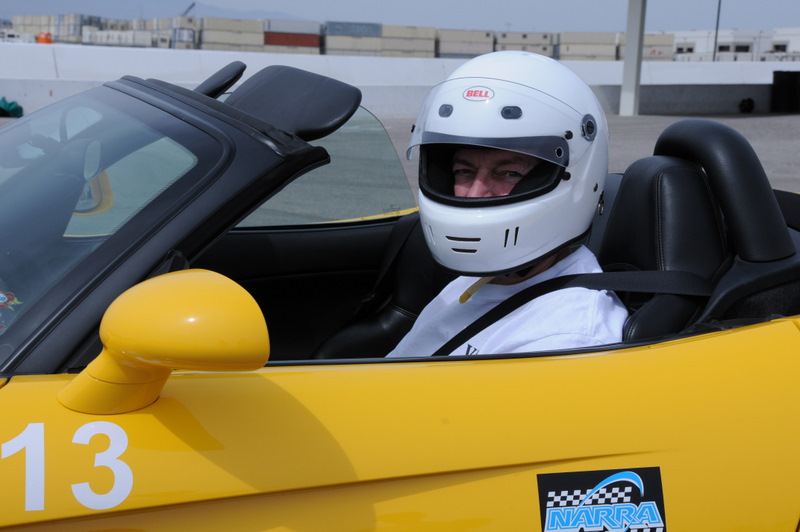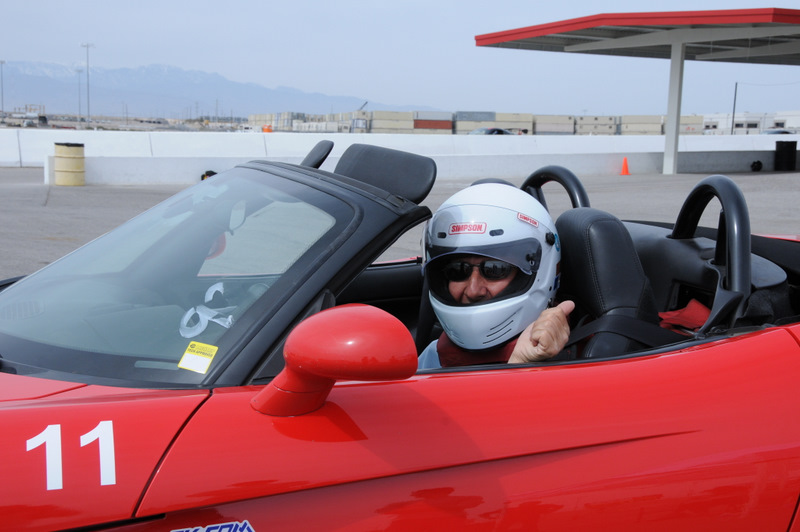 Stevan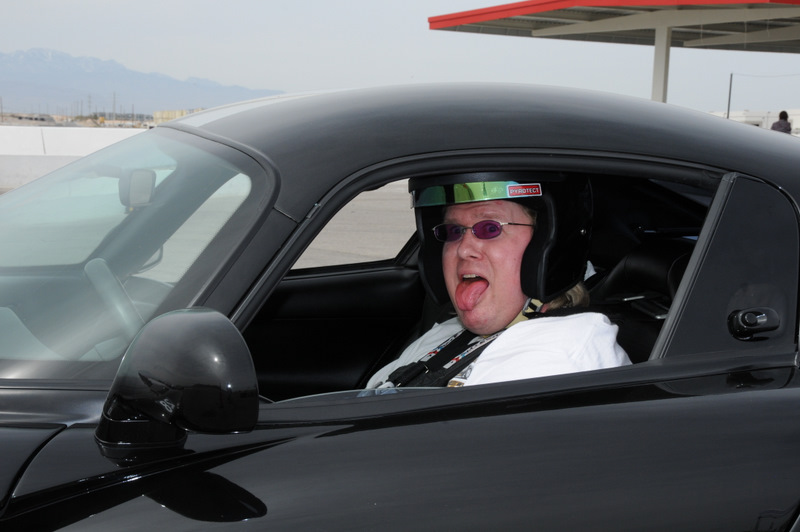 Tim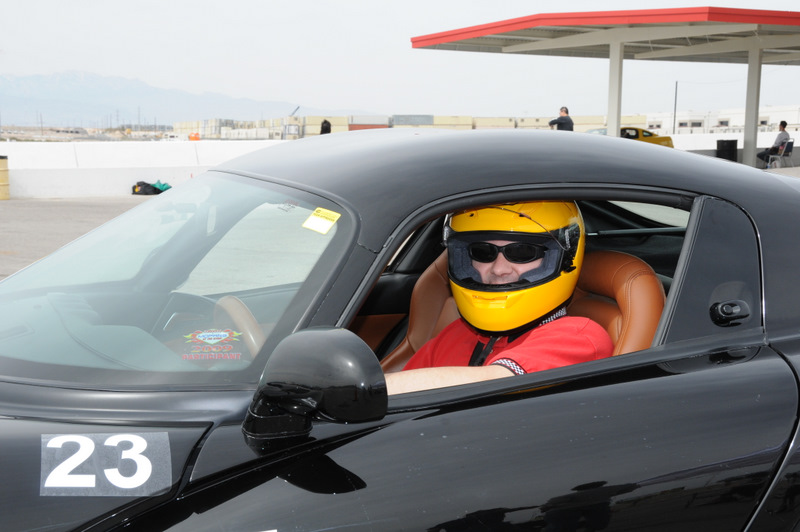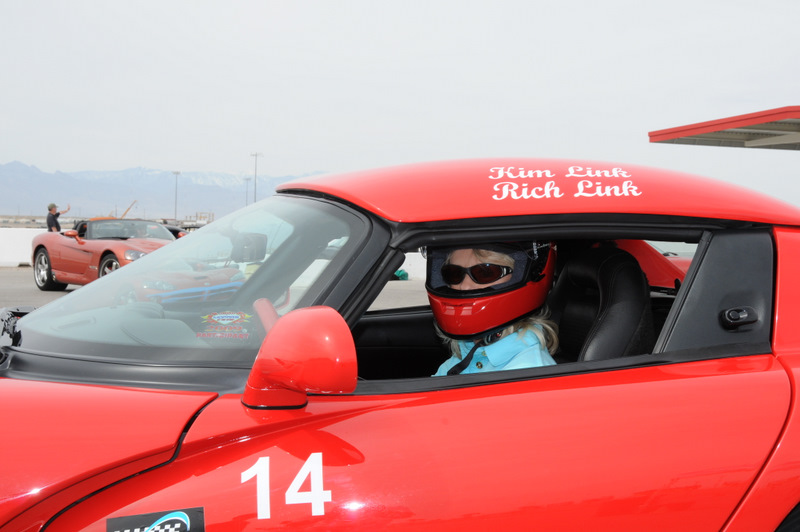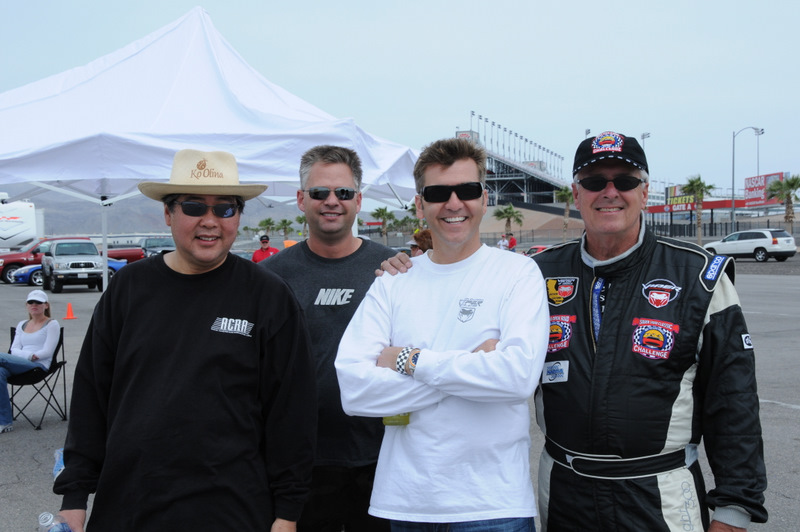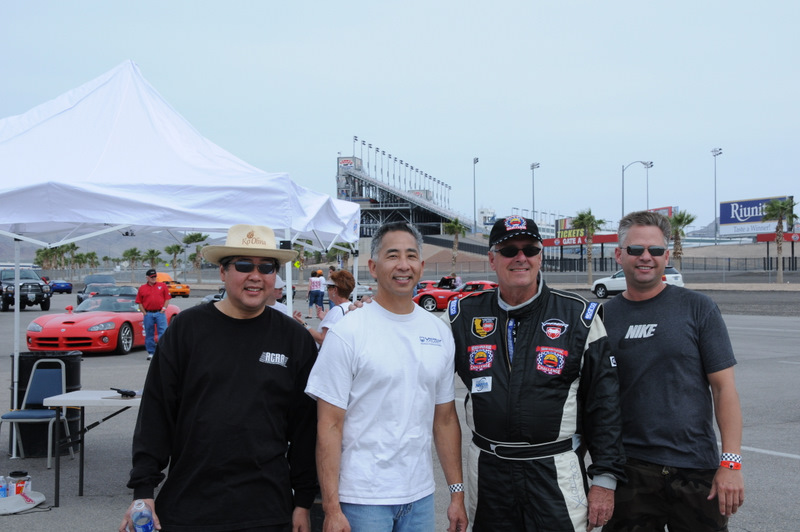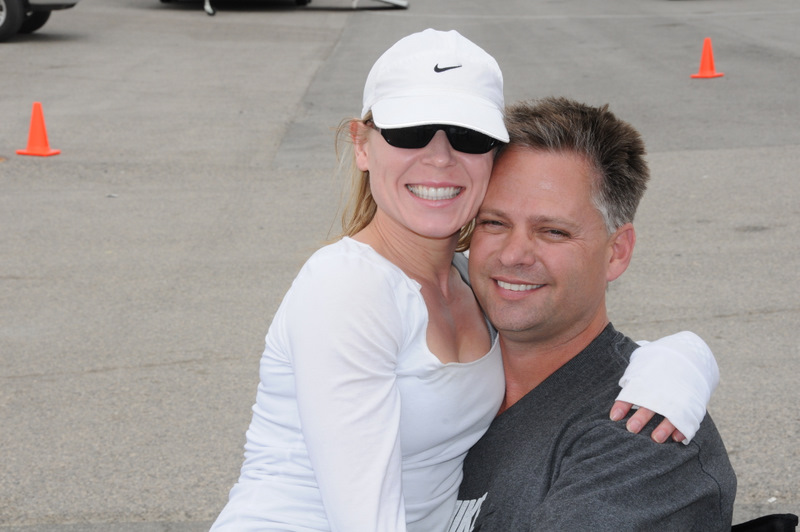 Mariko and Newport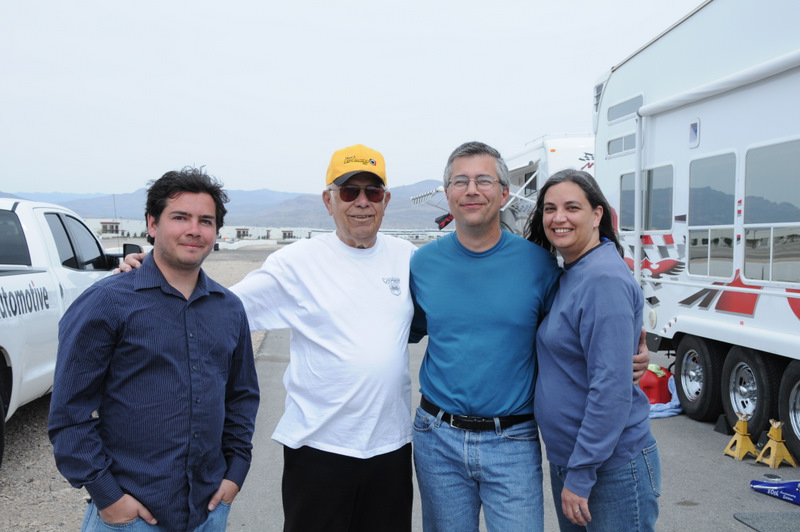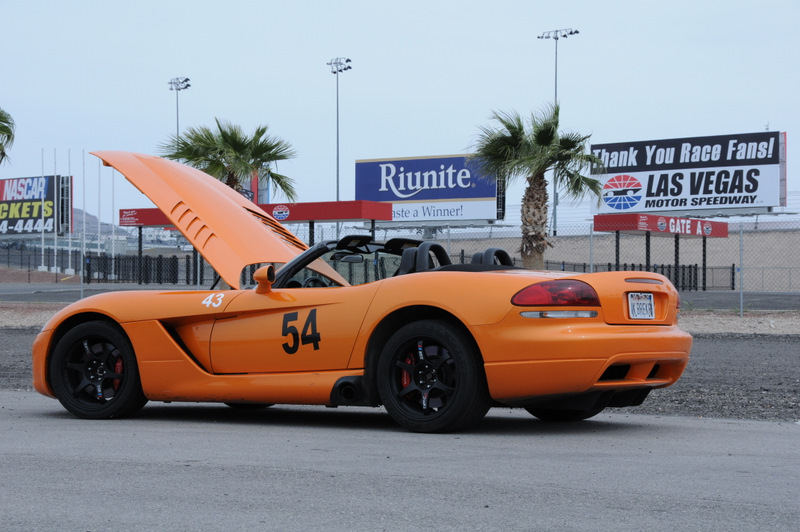 Bruce set the fastest time of all on the Auto-x in his ACR. If he would have let Susanna drive I think
she would have had the fastest time !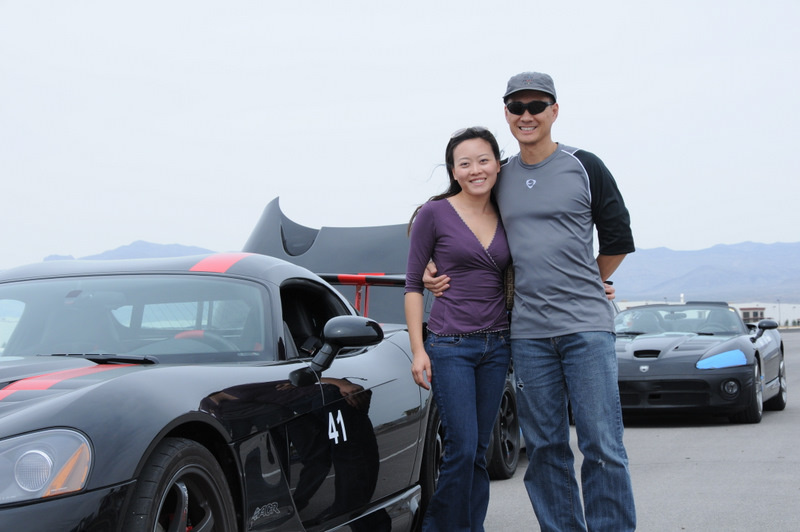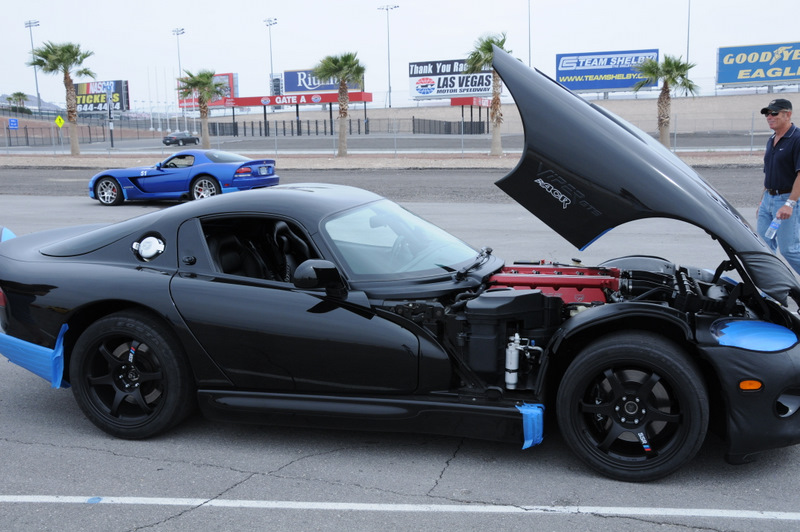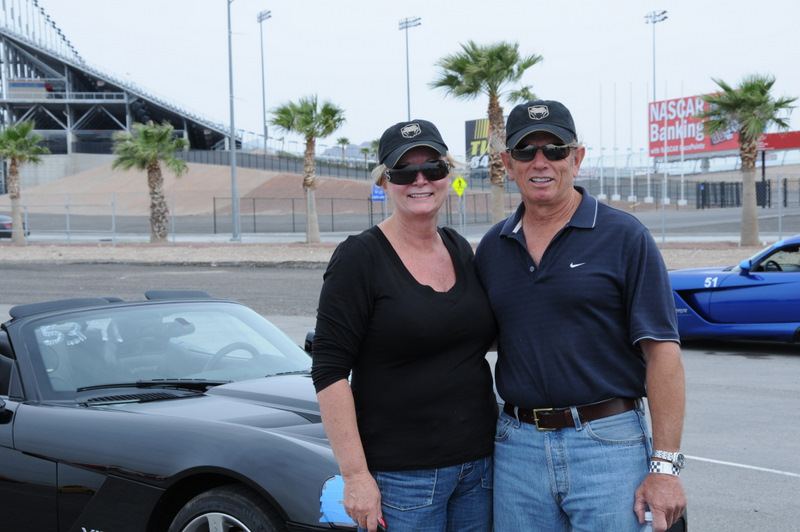 Patsy and Ron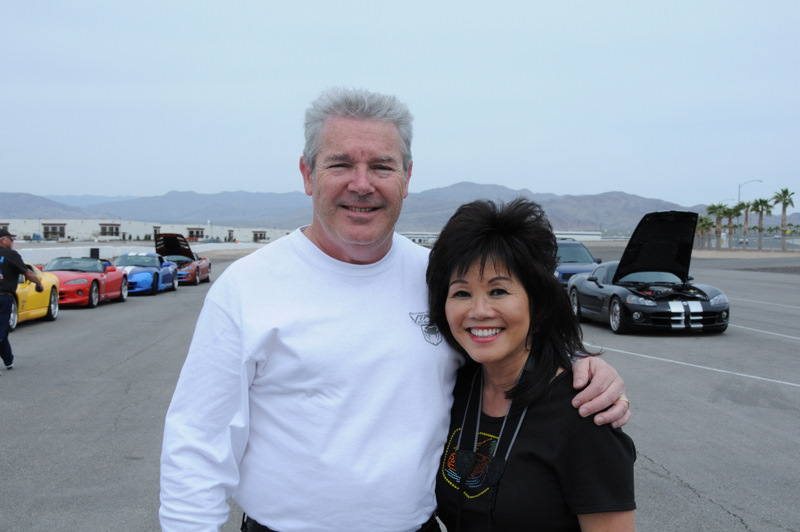 Mike and Cheryl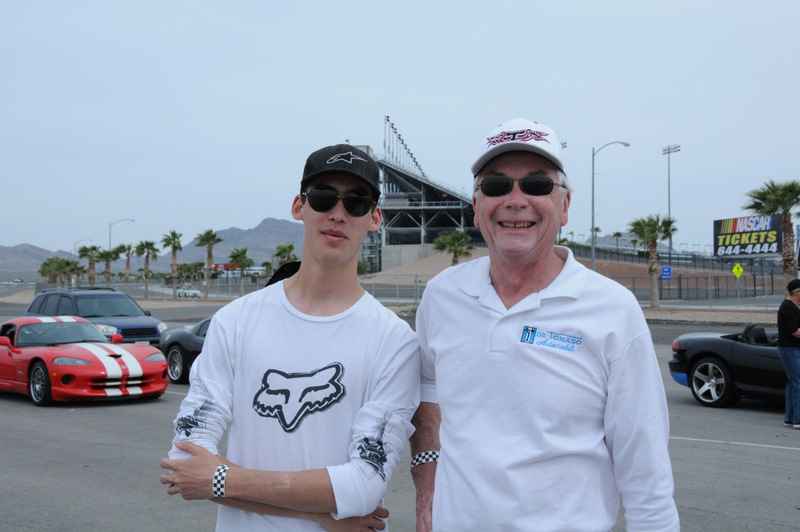 Shawn and Tom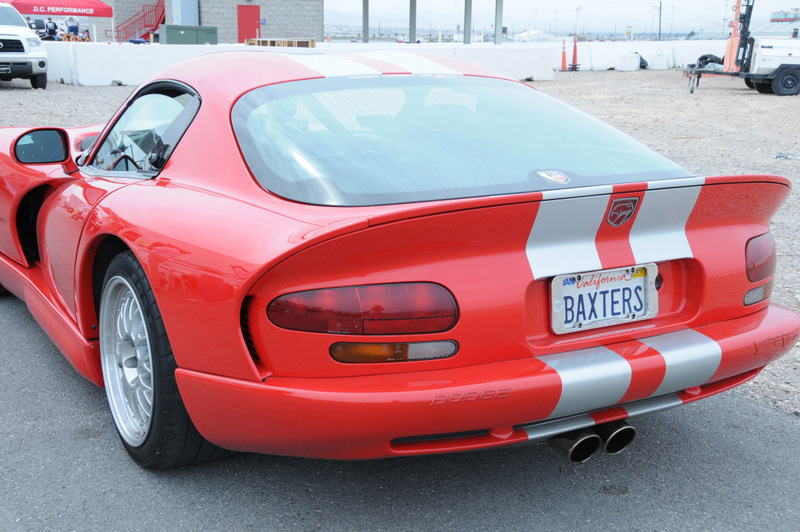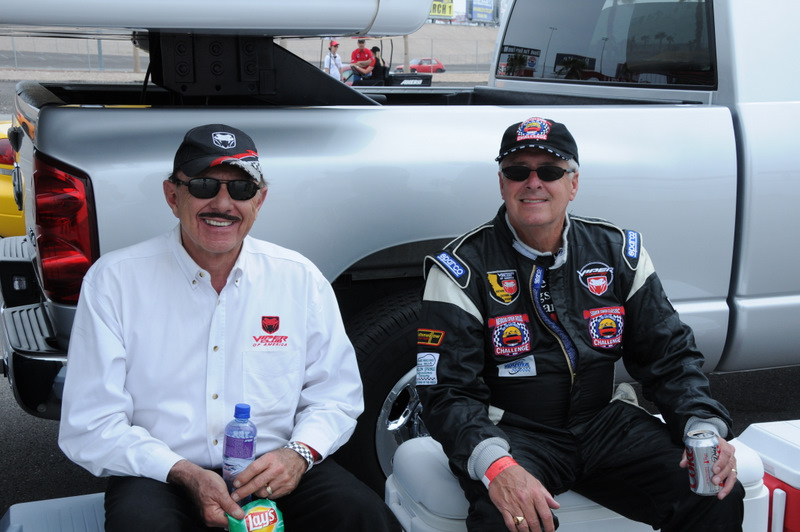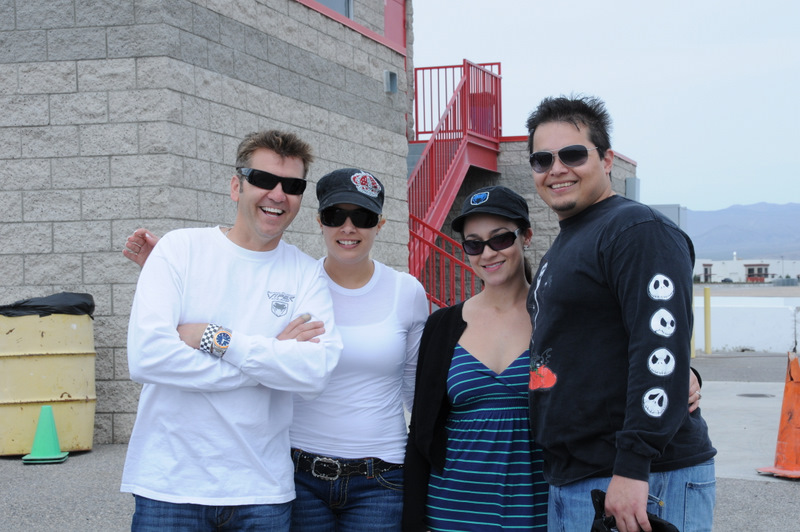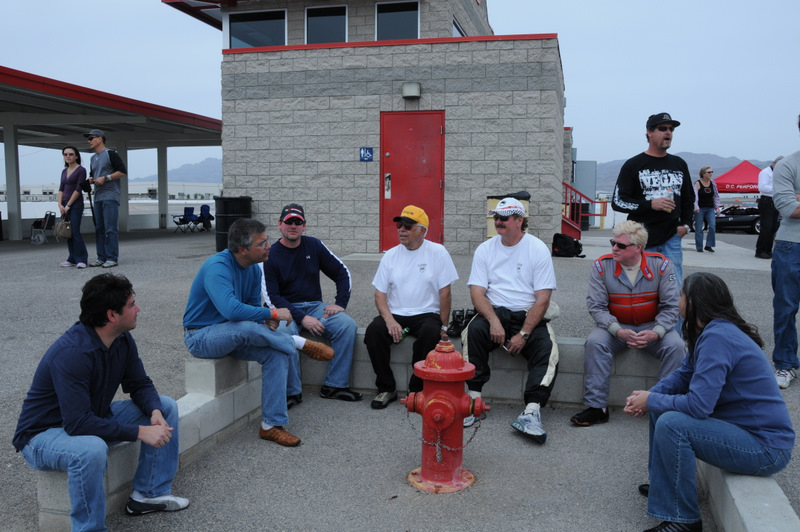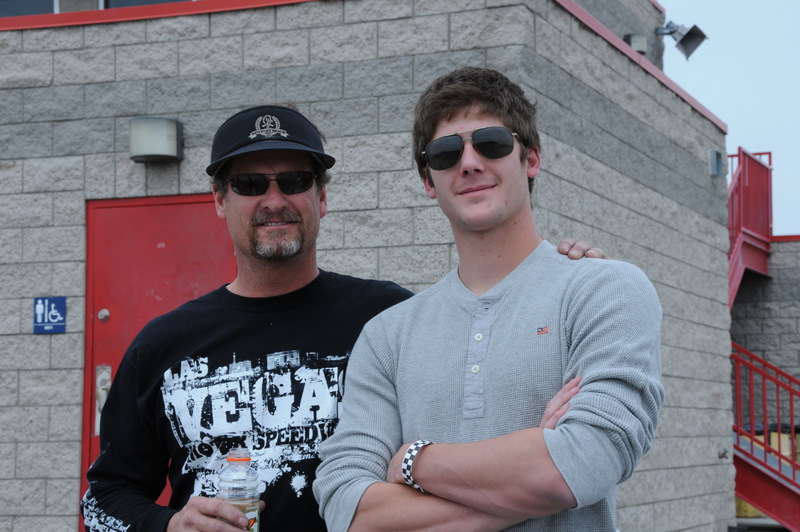 Gary and Drew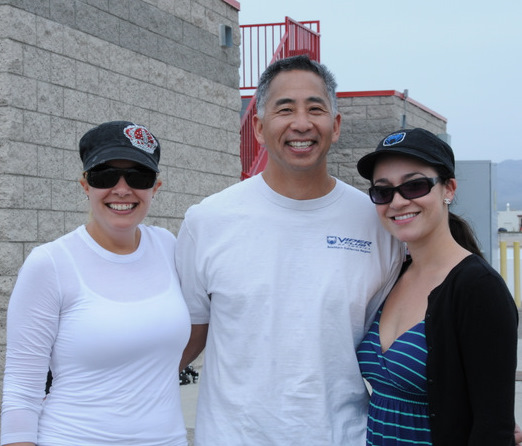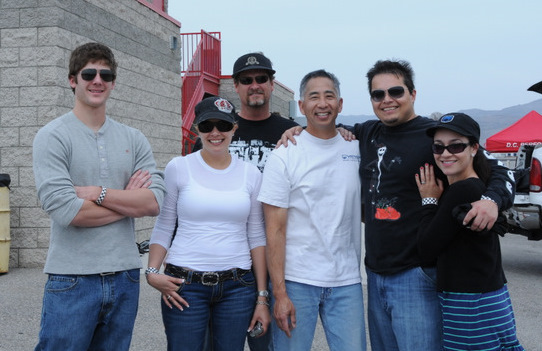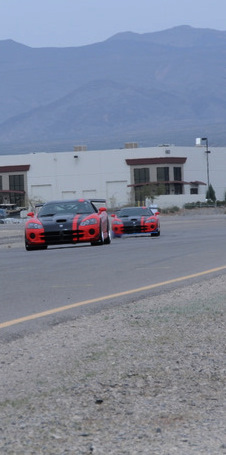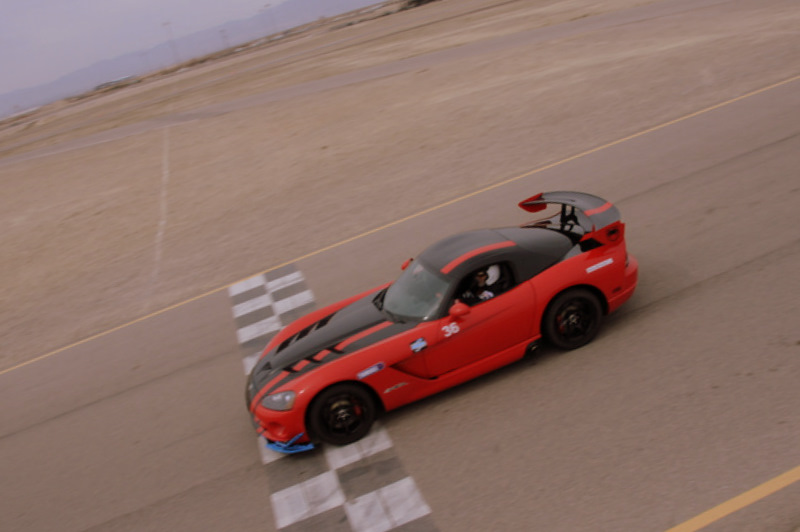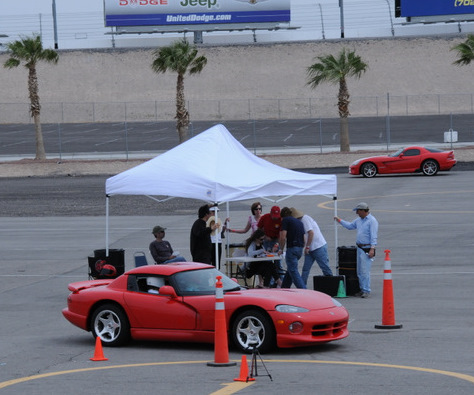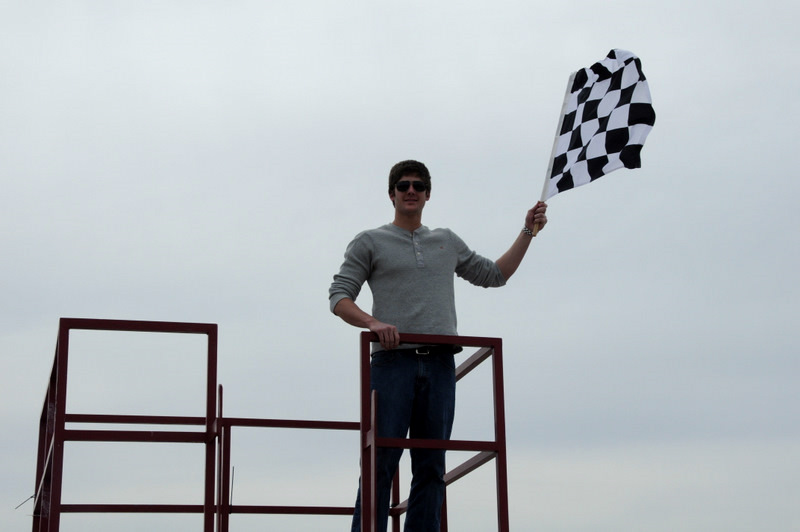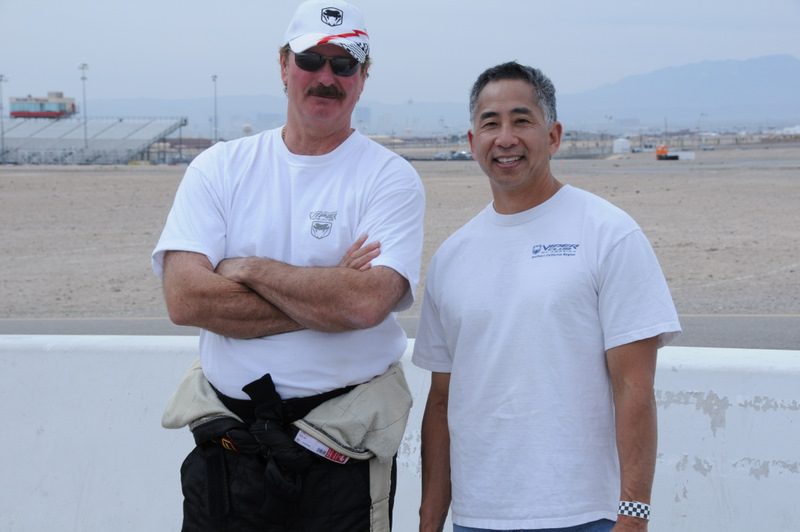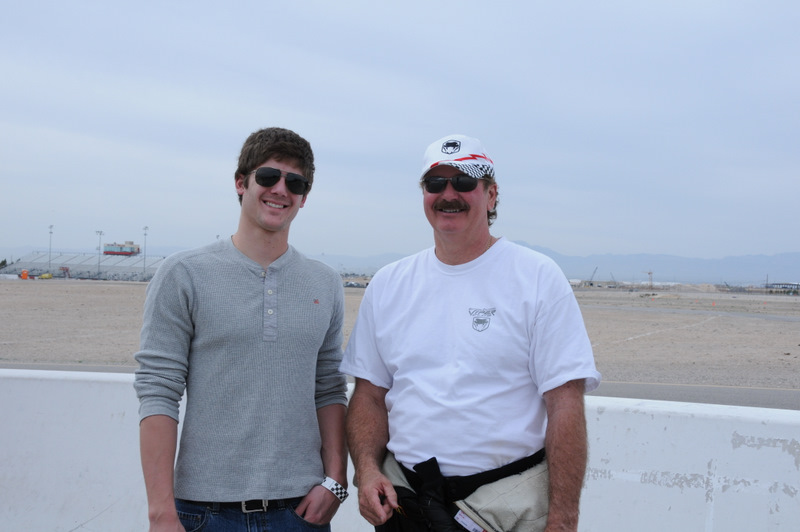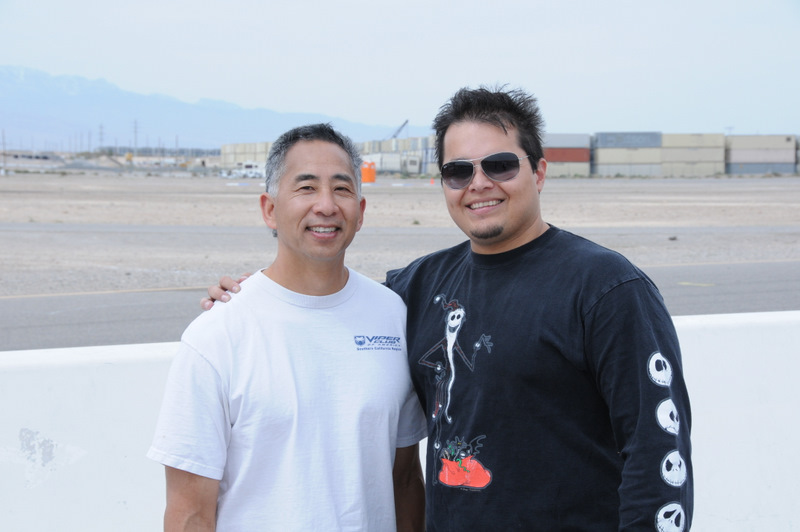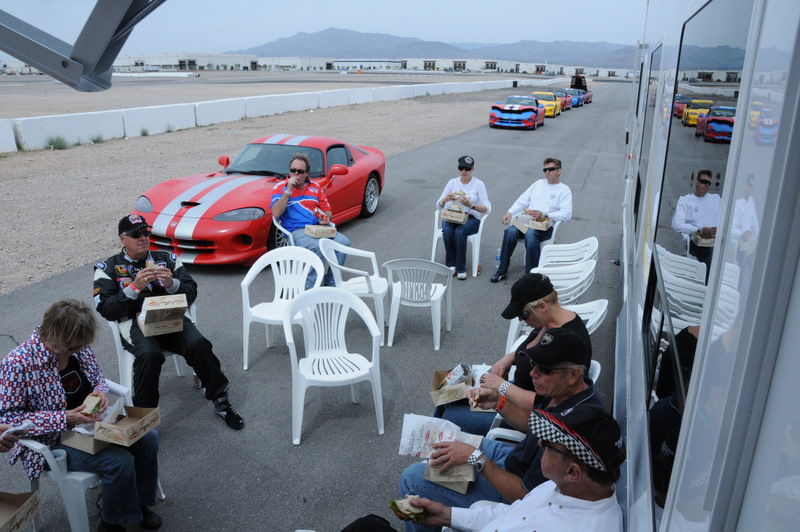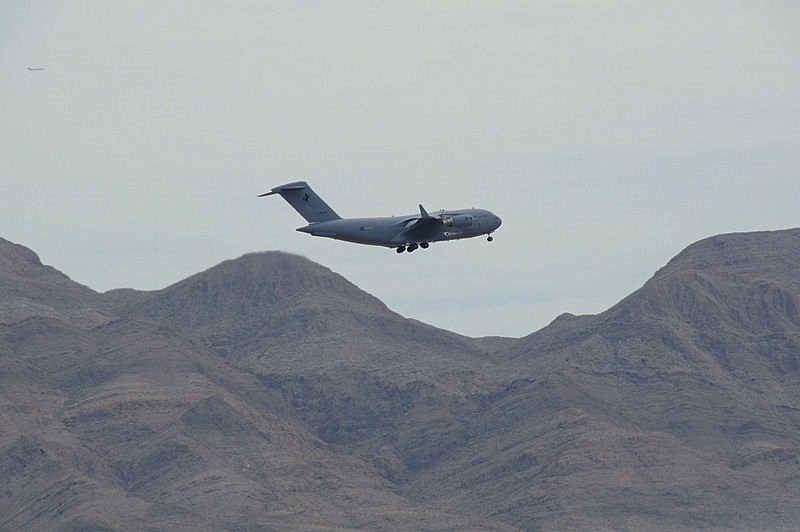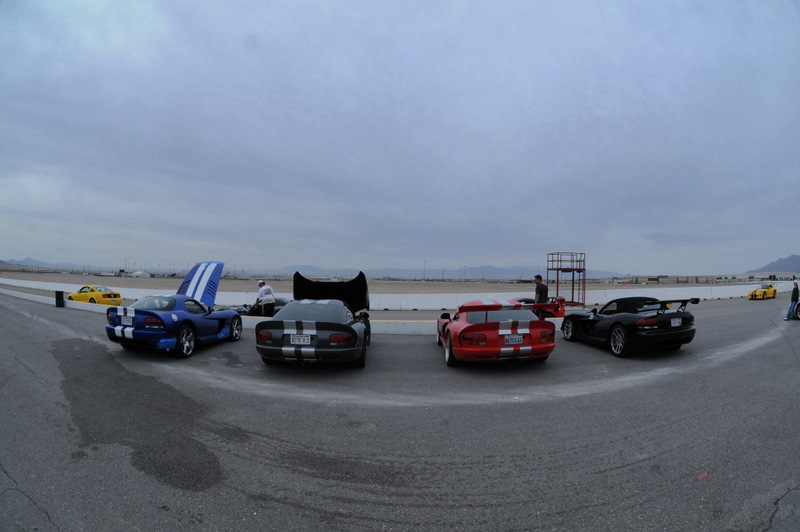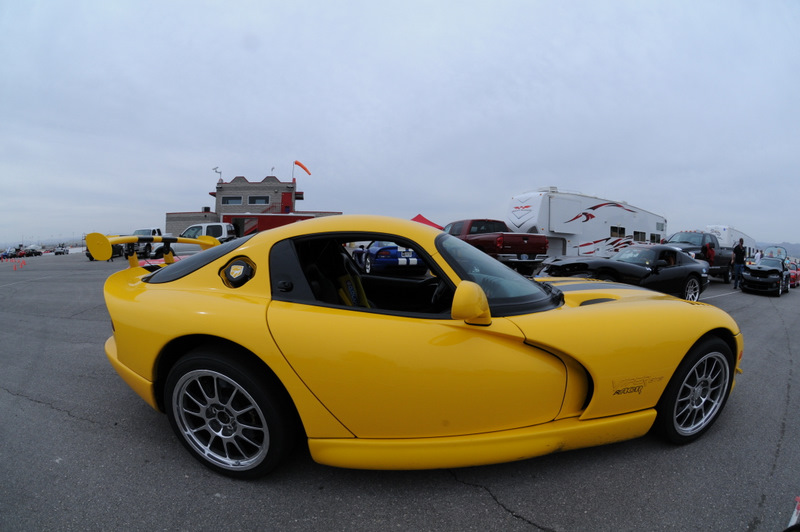 Look's like Ben's ACR had too much for lunch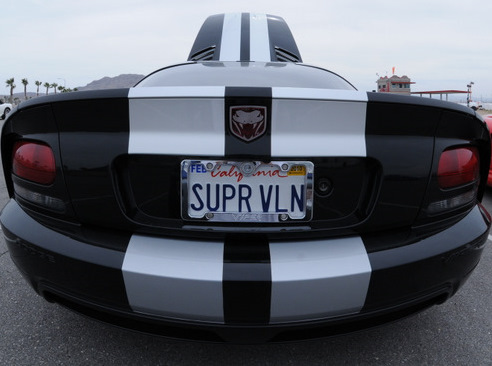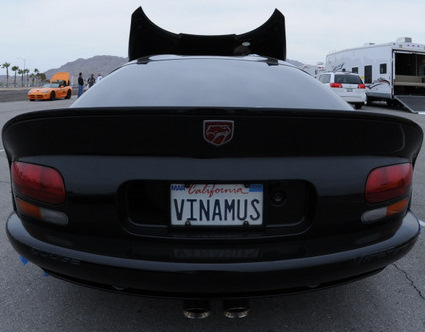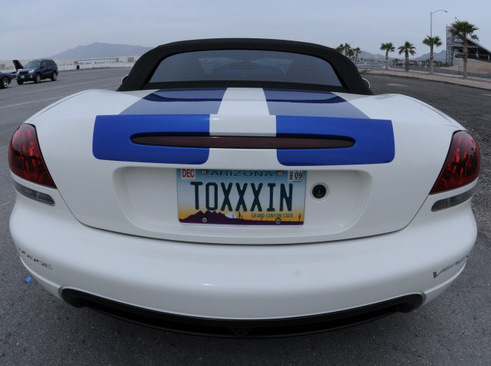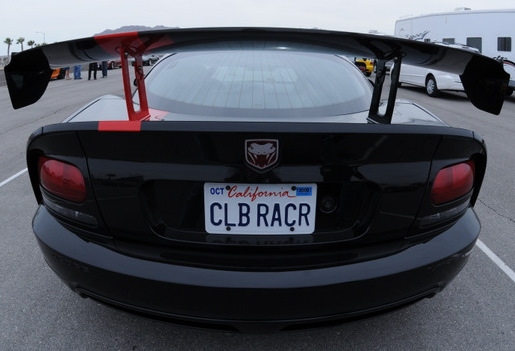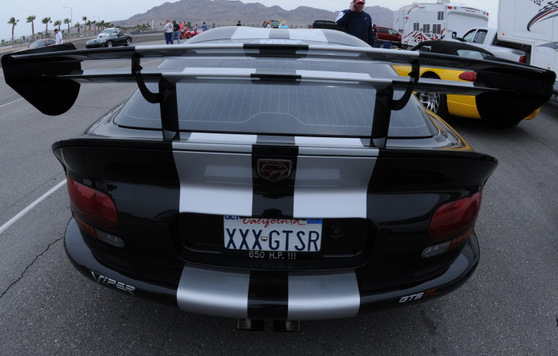 A special thanks to Dax and Sarah for coming out to help ALL day in the sun !
They did a great job keeping everyone in line at the Auto-X.
I gave Sarah $20.00 to make sure I got the fastest time. Evidently Bruce and Marv paid her more !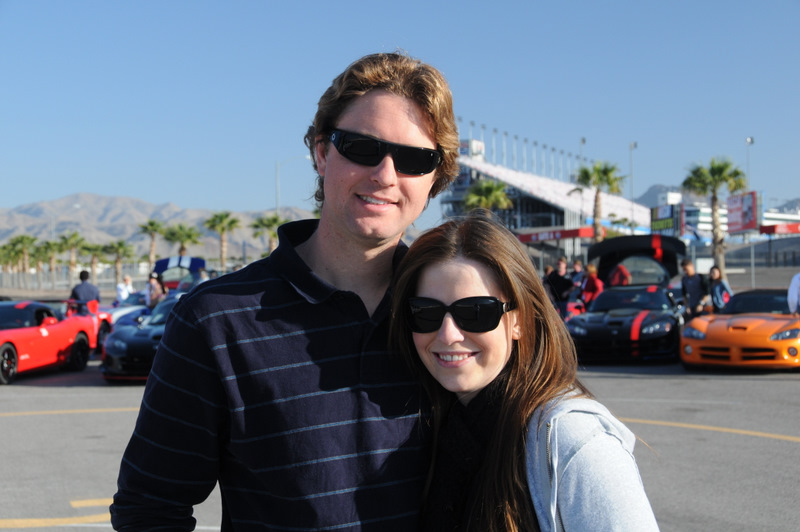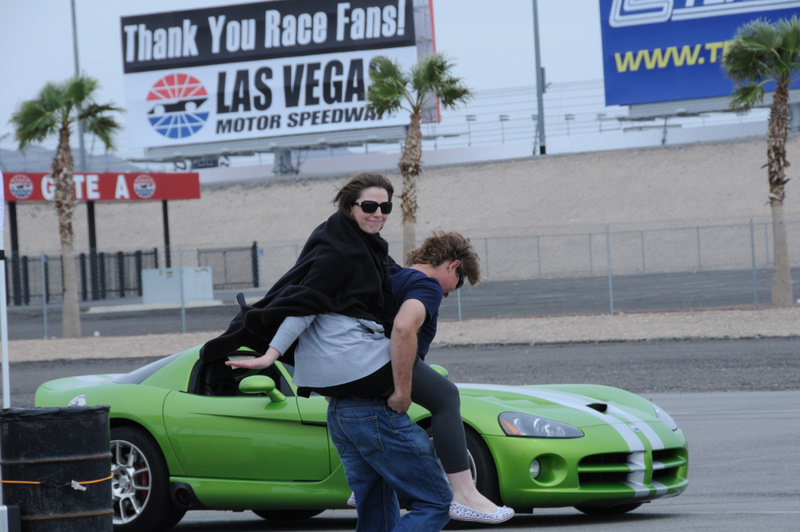 I have a whip you can borrow next time Sarah !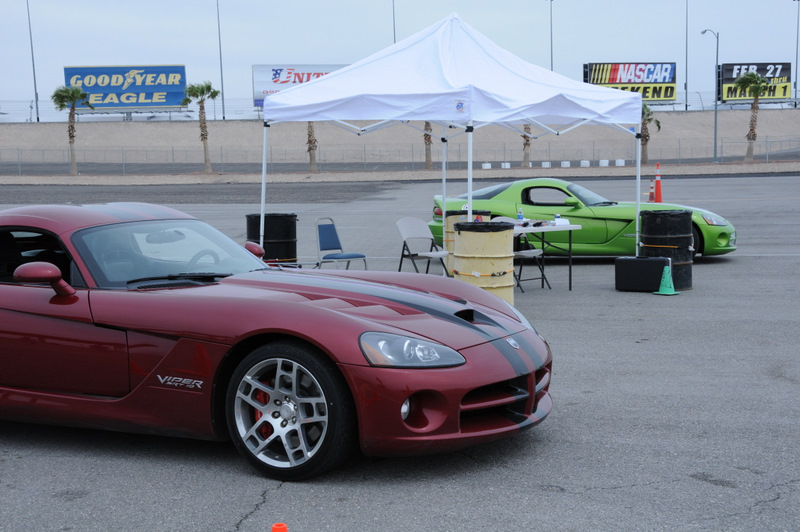 The '08's were a blast to drive. Thank You Dodge and SRT for providing them for our event !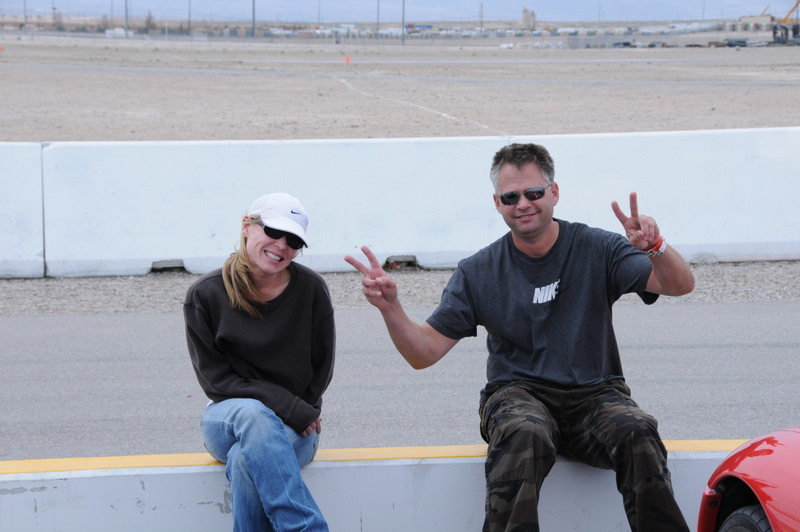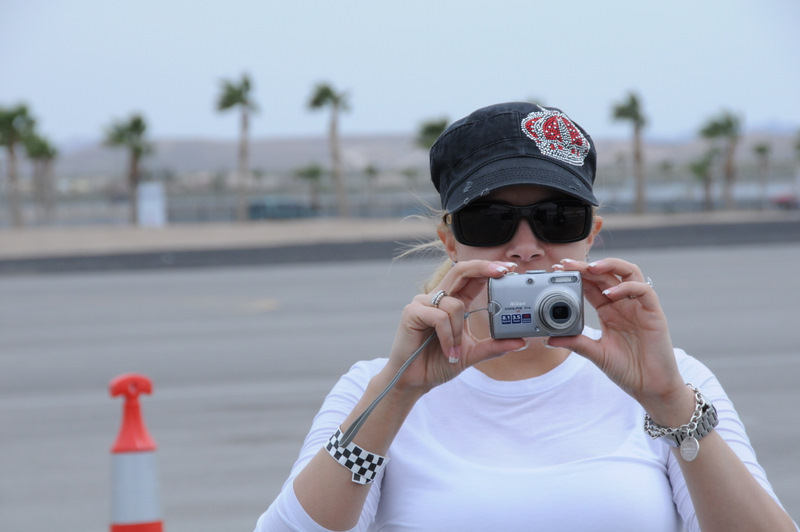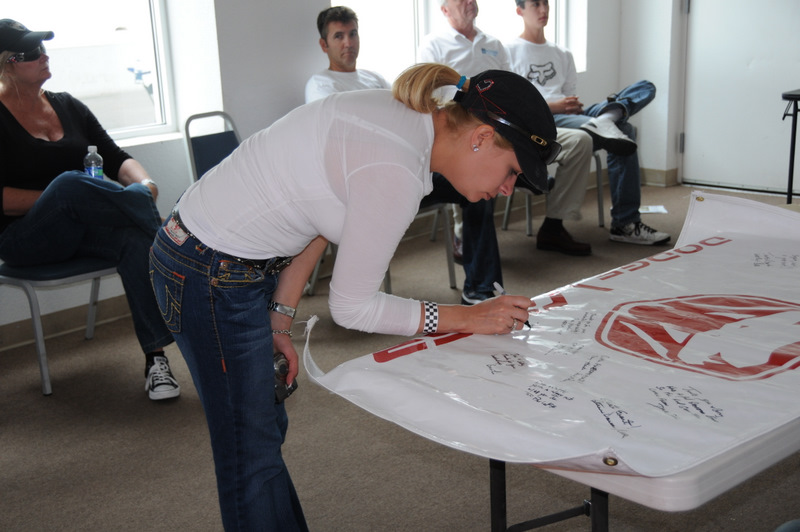 Signing the "Thank You Banner" for Dan and Cathy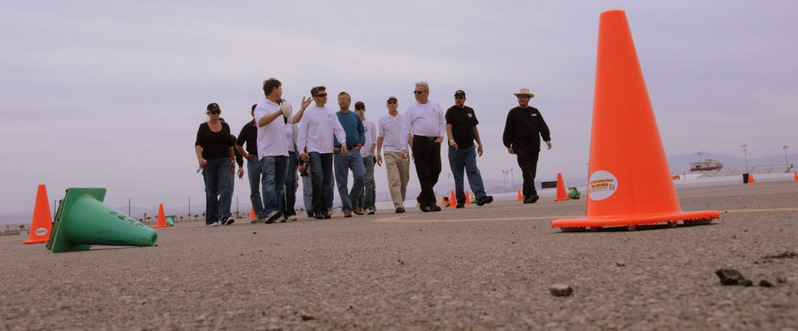 Walking the Auto-X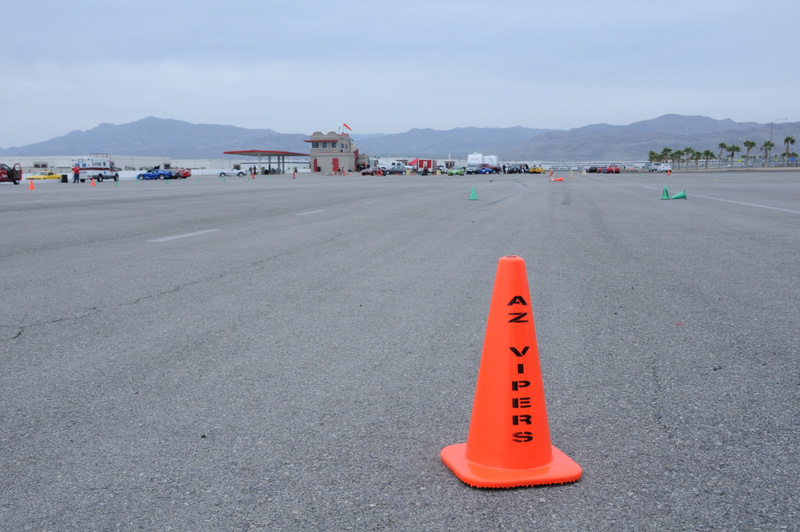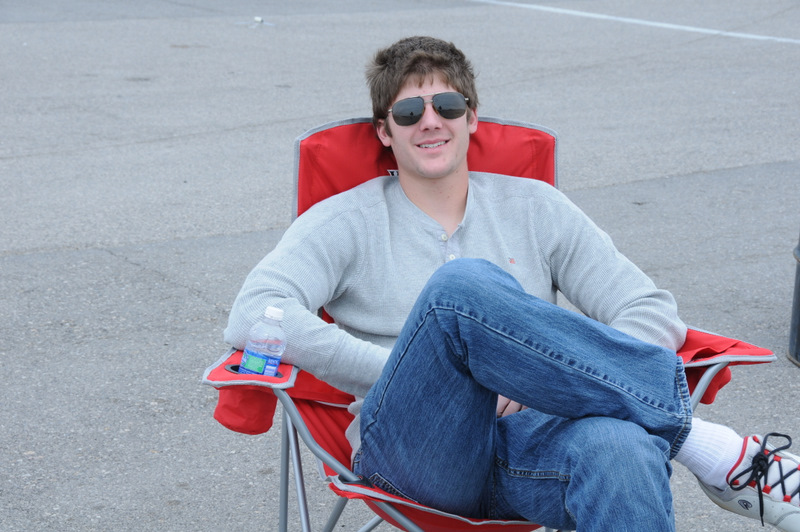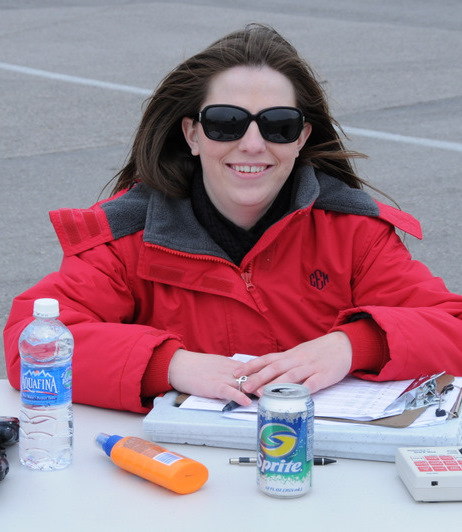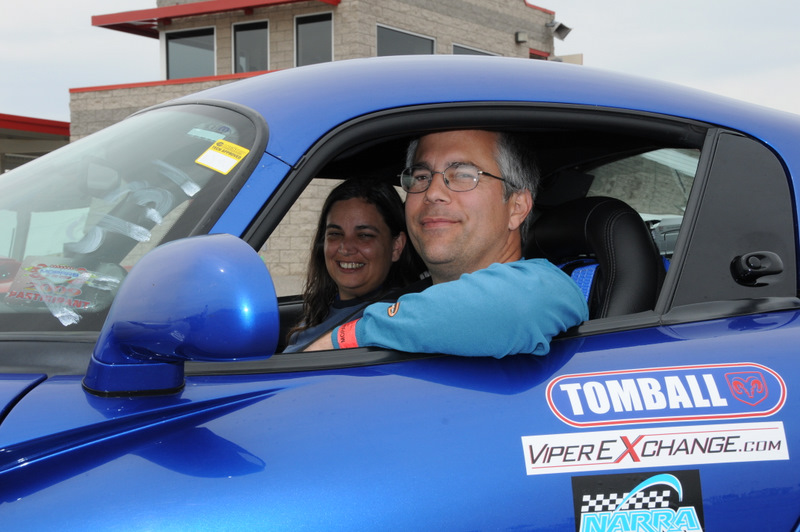 Ken and Lena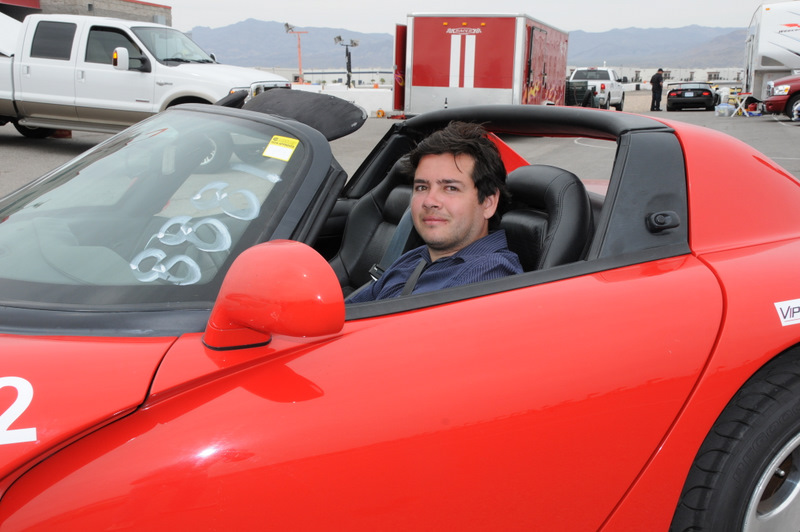 Jose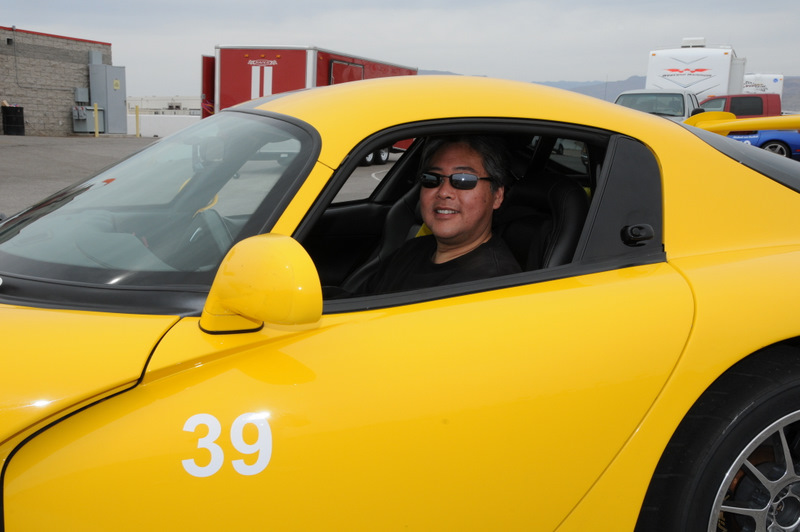 Ben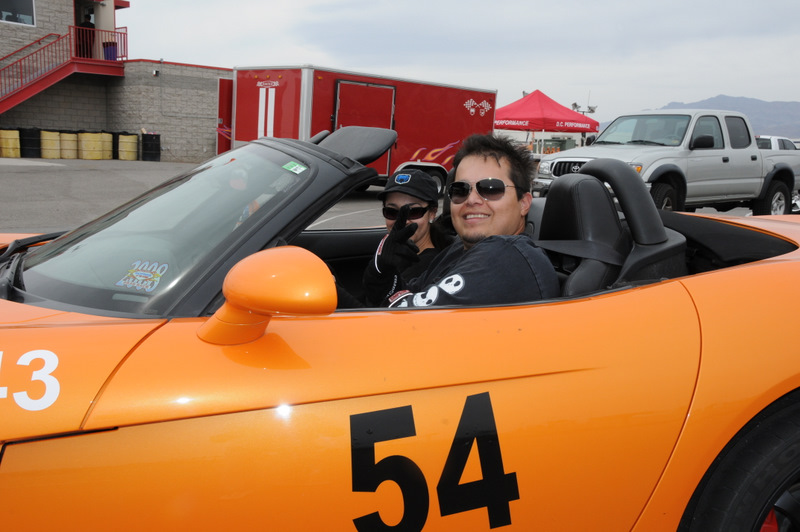 Art and Cynthia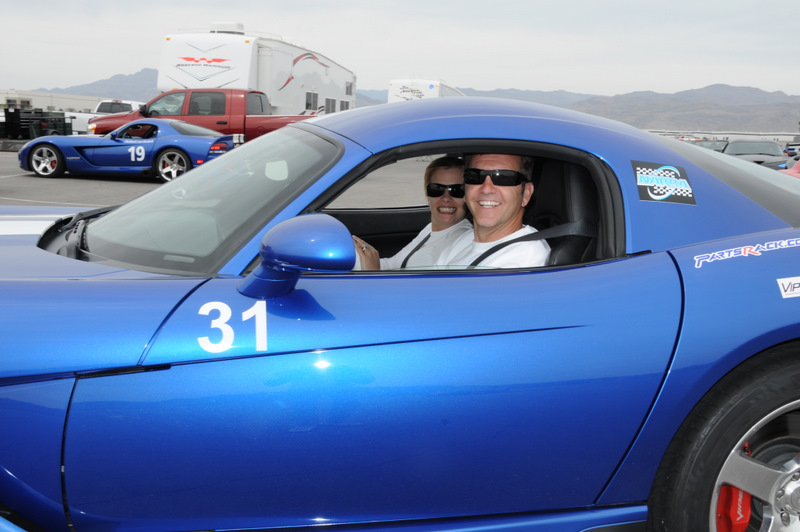 Eddie and Gladys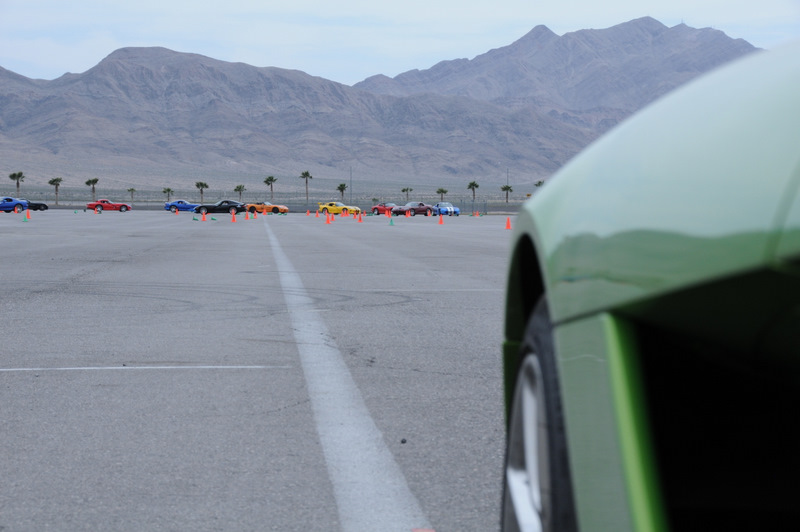 SSG watching the auto-x slither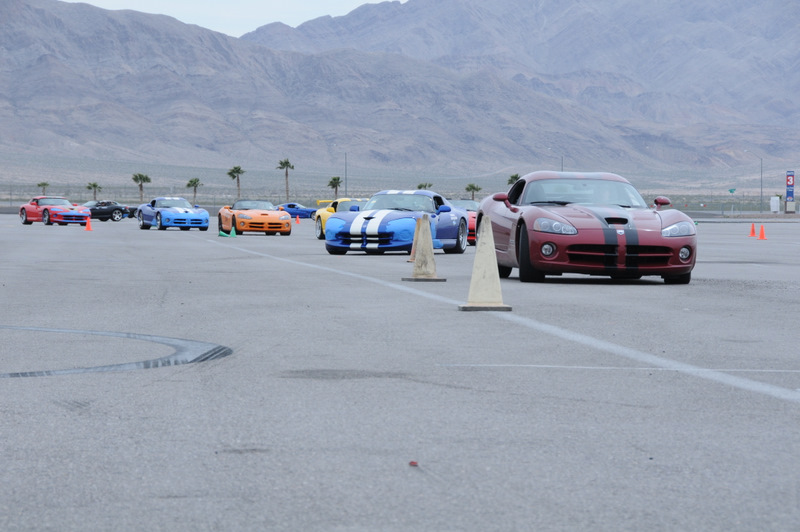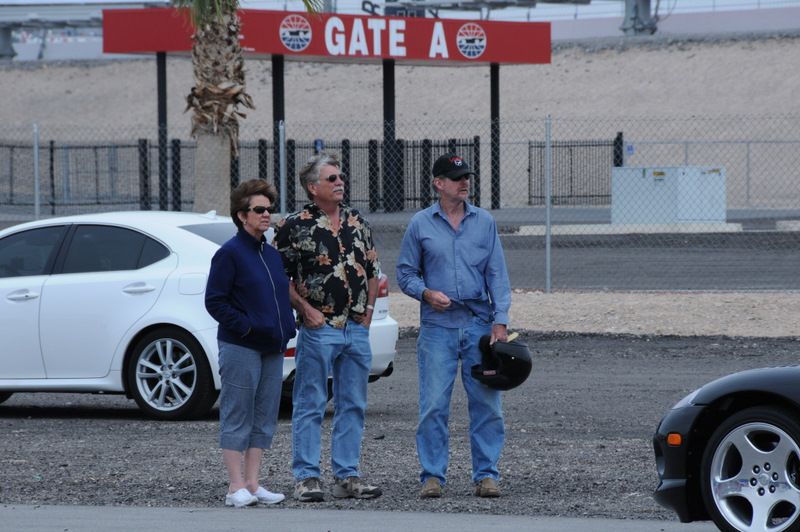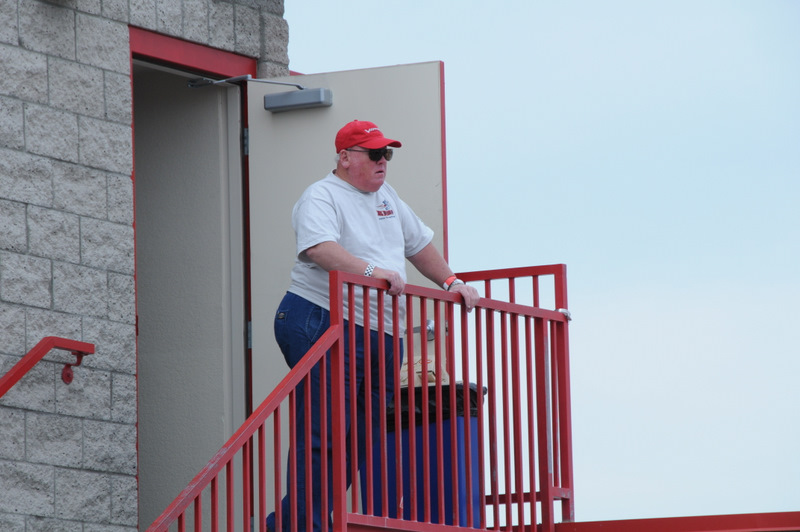 Bill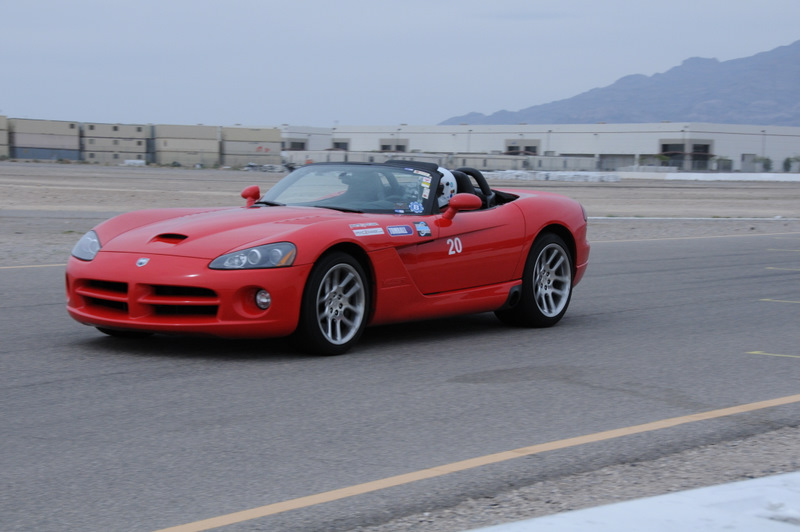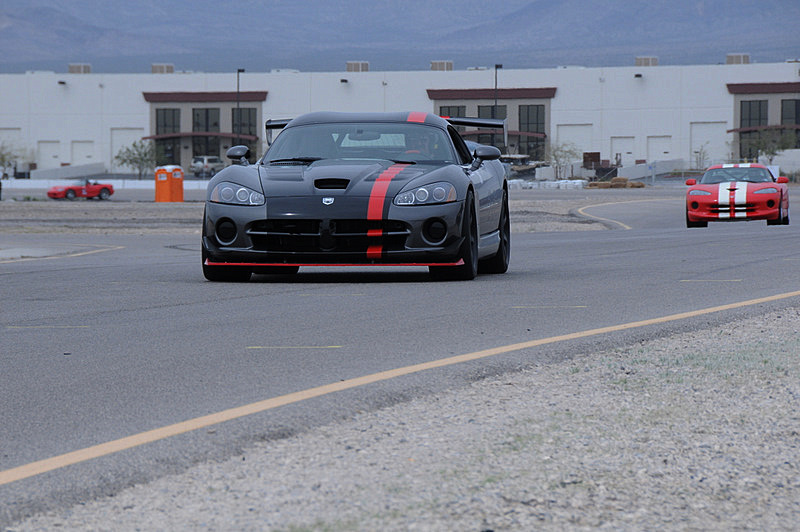 Dan's Graphite ACR looks so mean coming at you at about 130 mph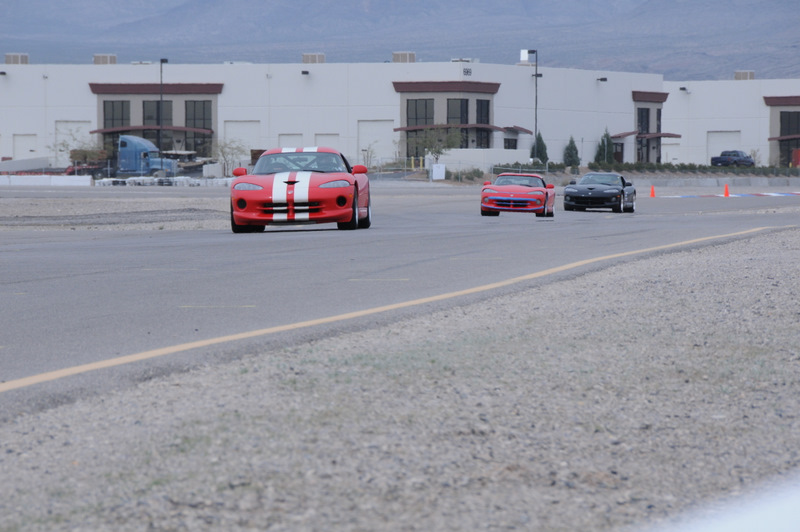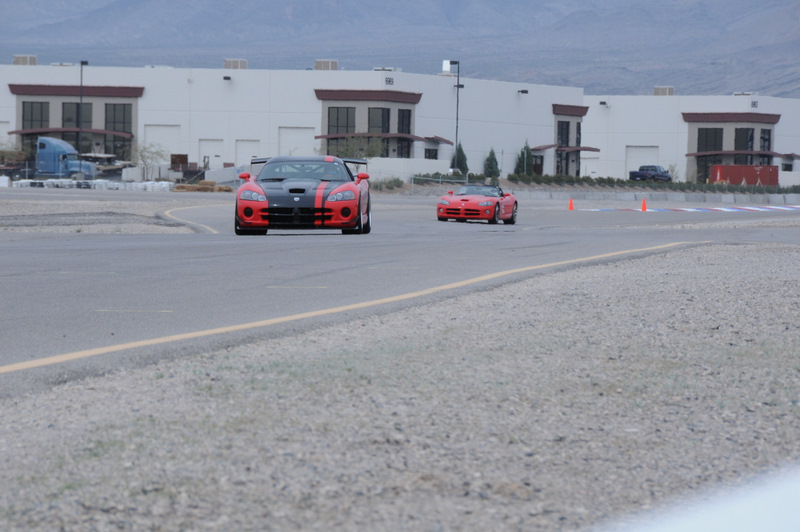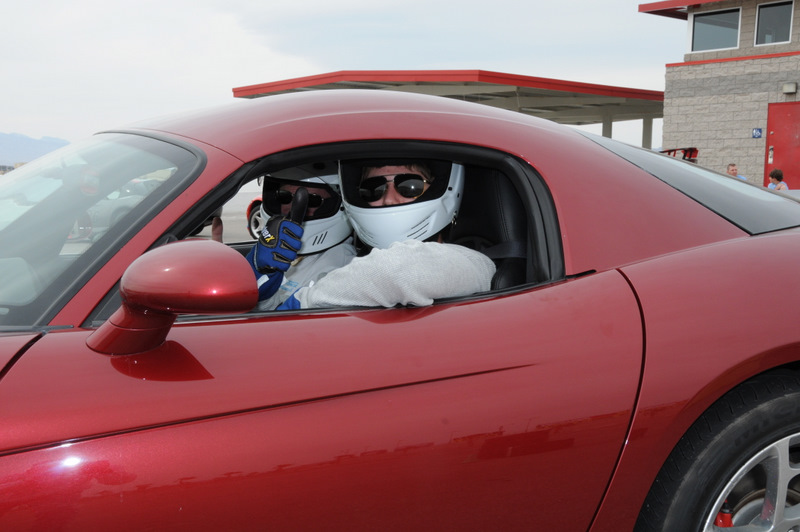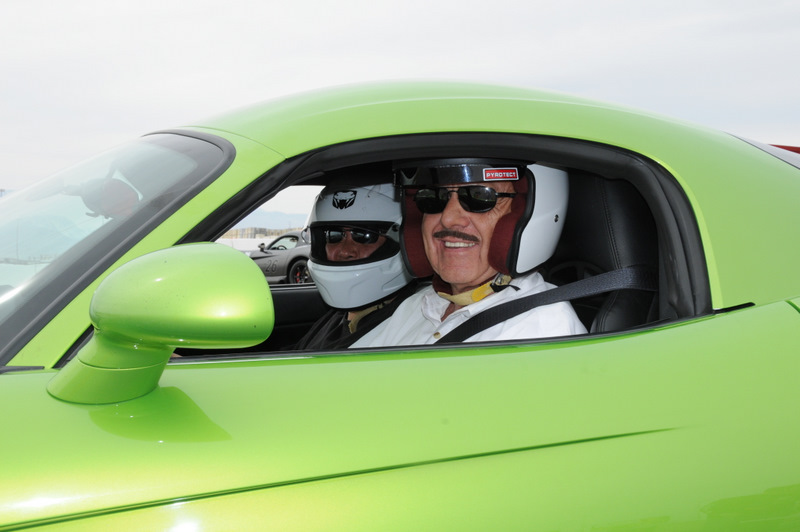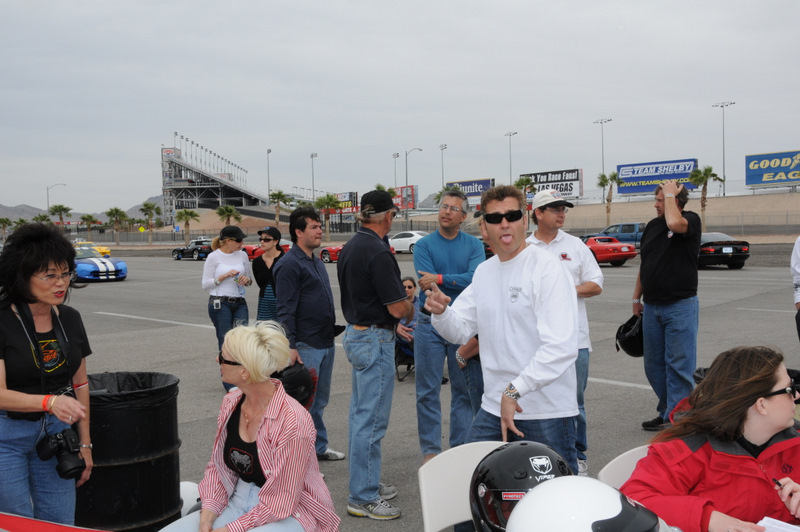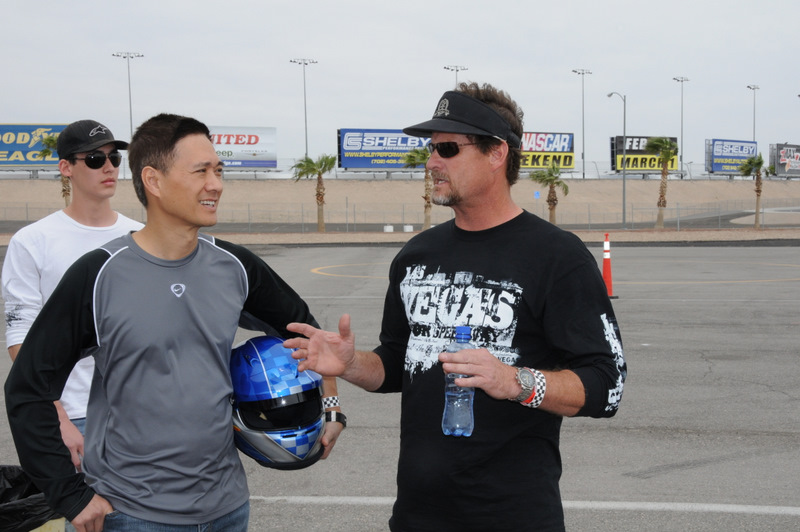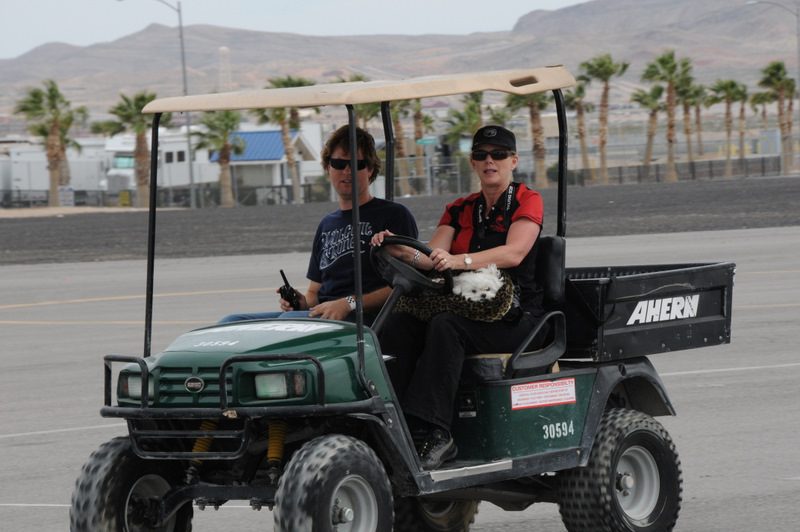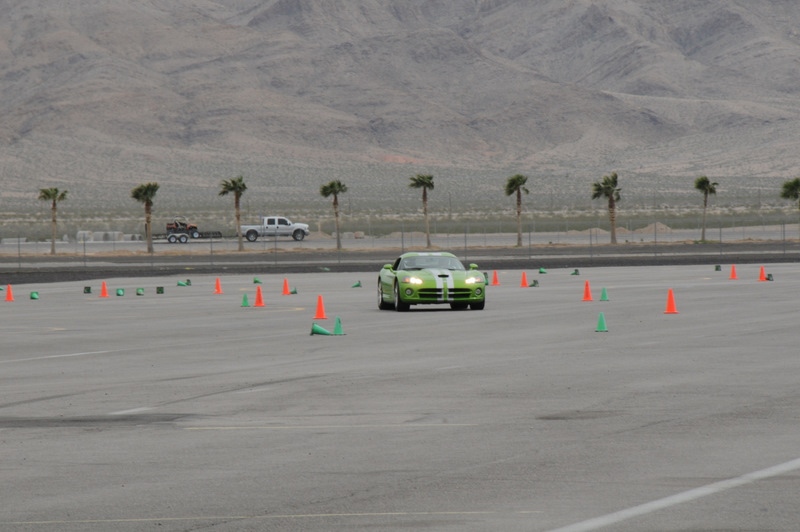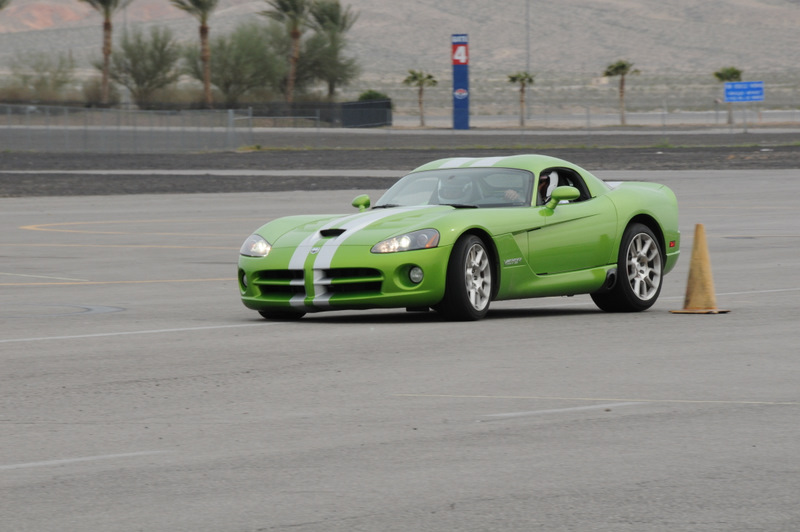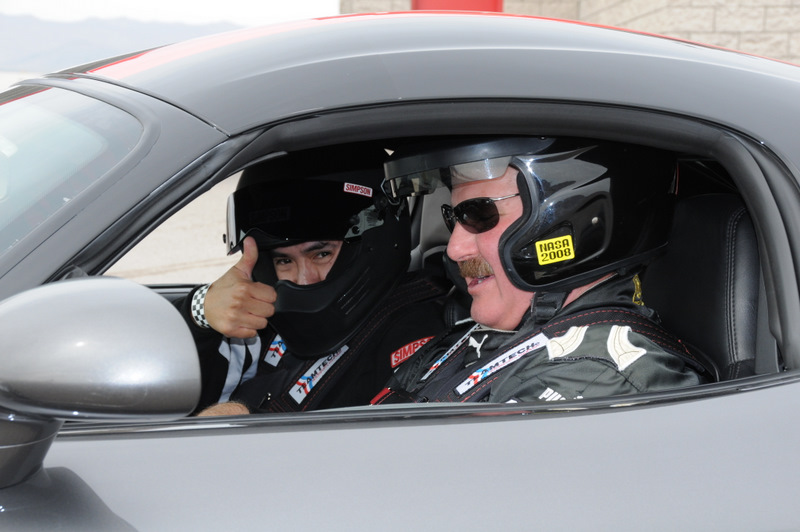 Anhtuan had a thumbs up ride with Dan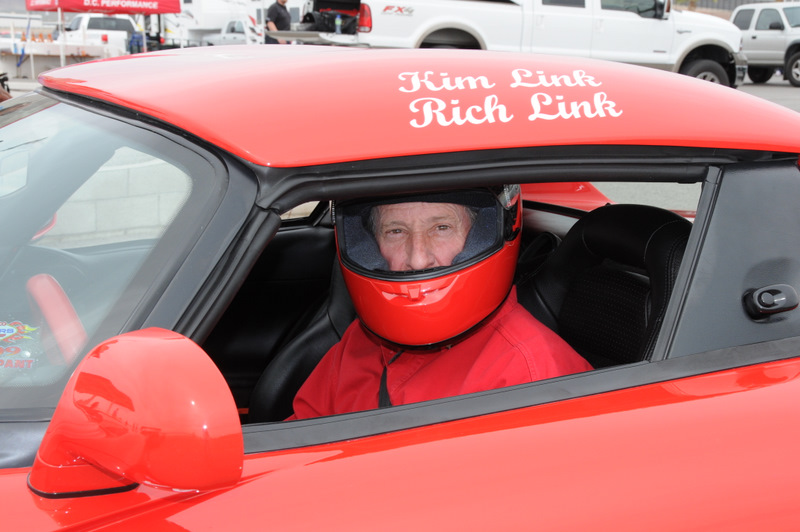 AZ Club Pres. Rich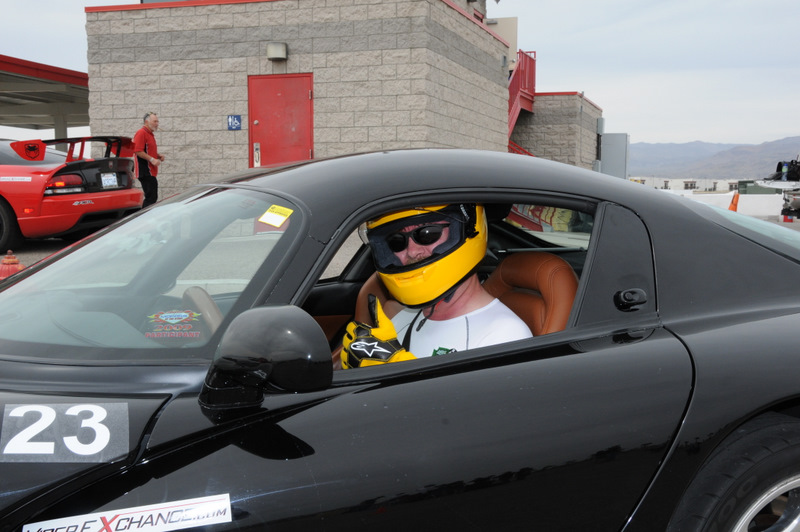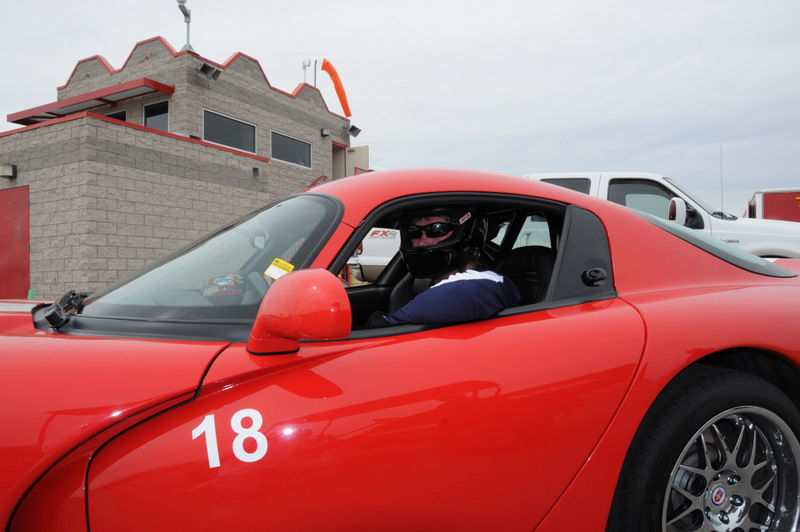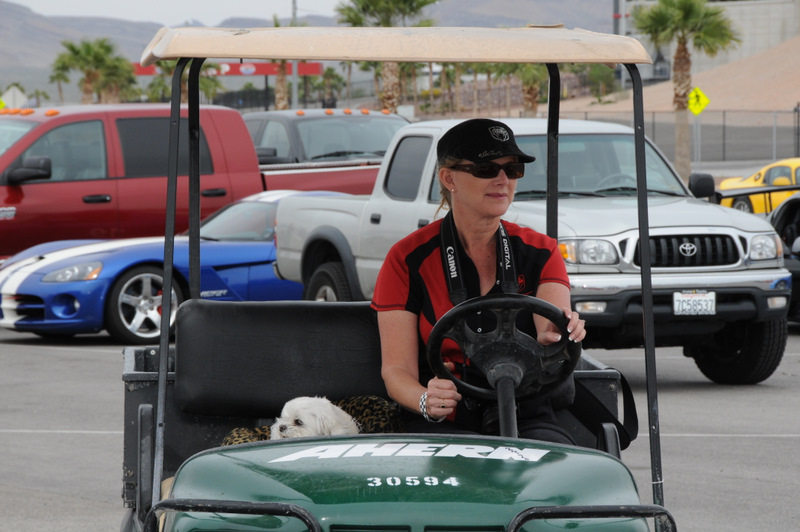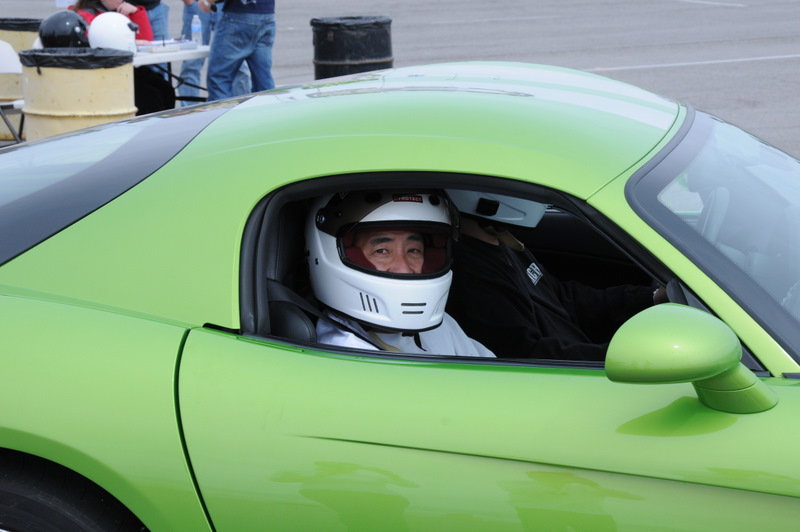 Holing on for dear life as I ride with Blistering Ben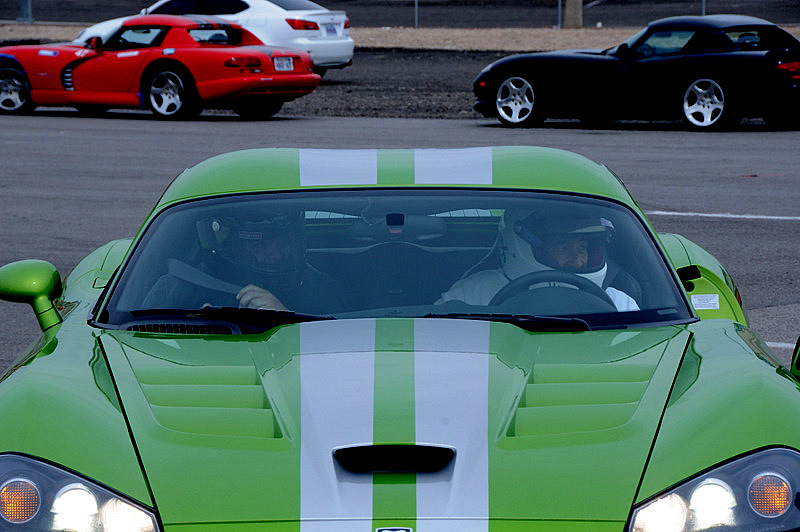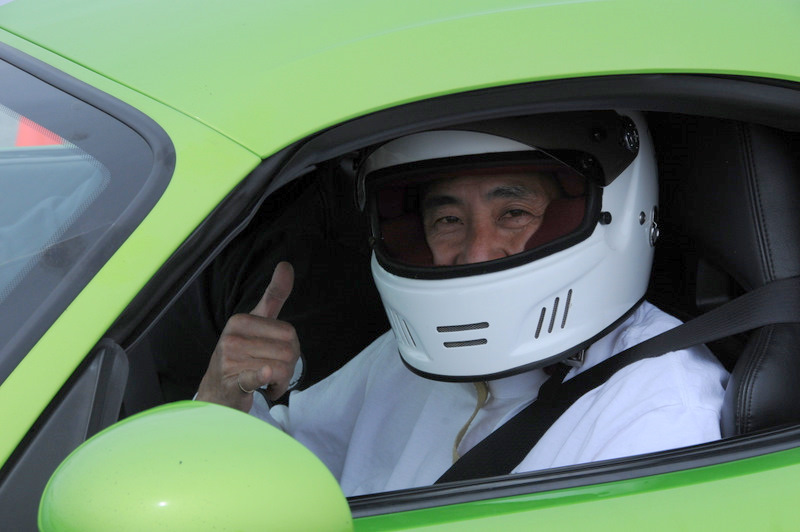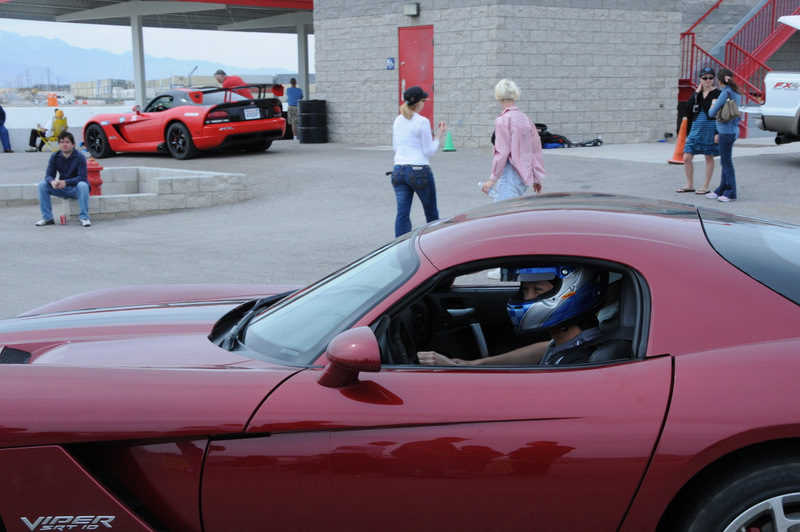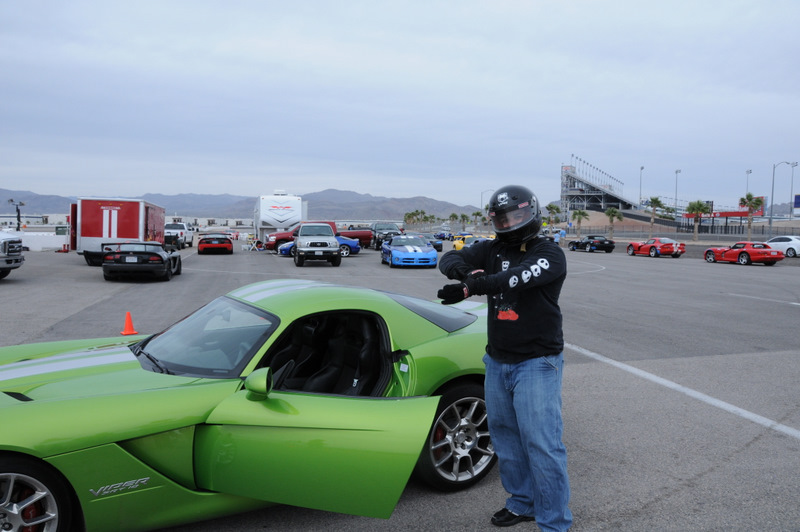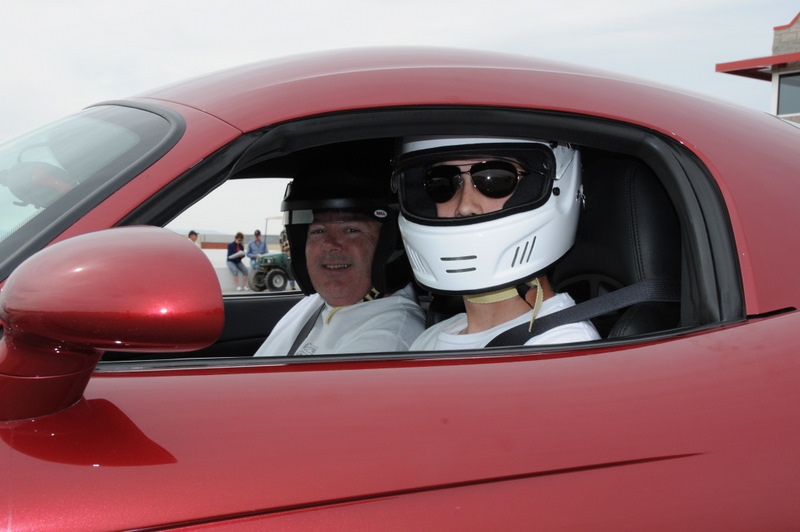 Shawn and Mike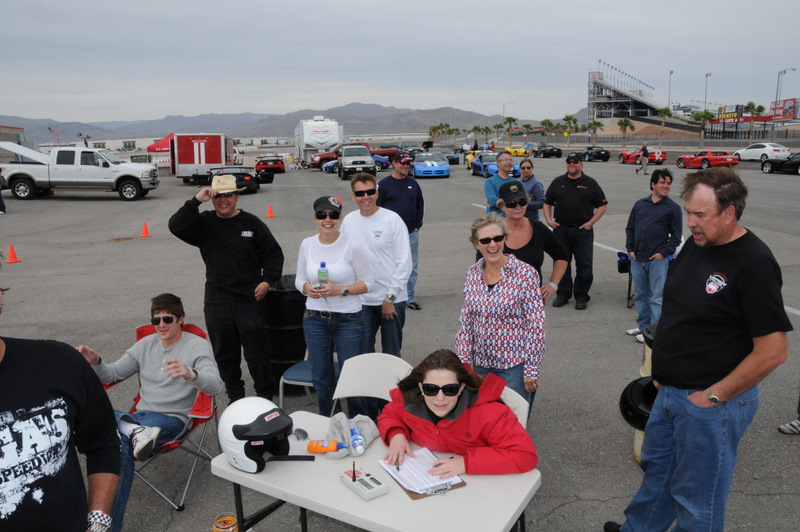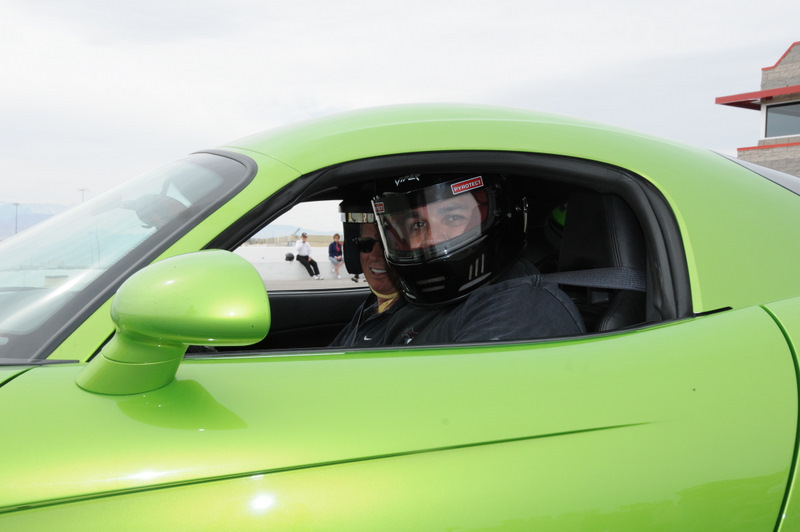 Art looks good in Green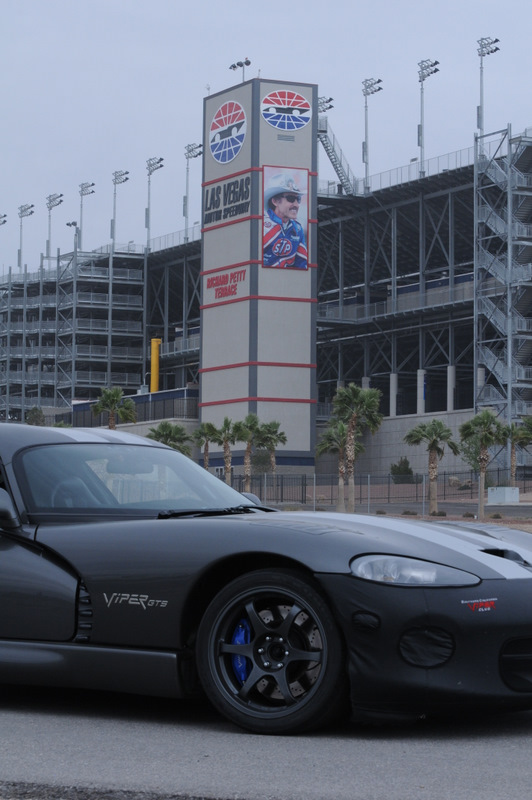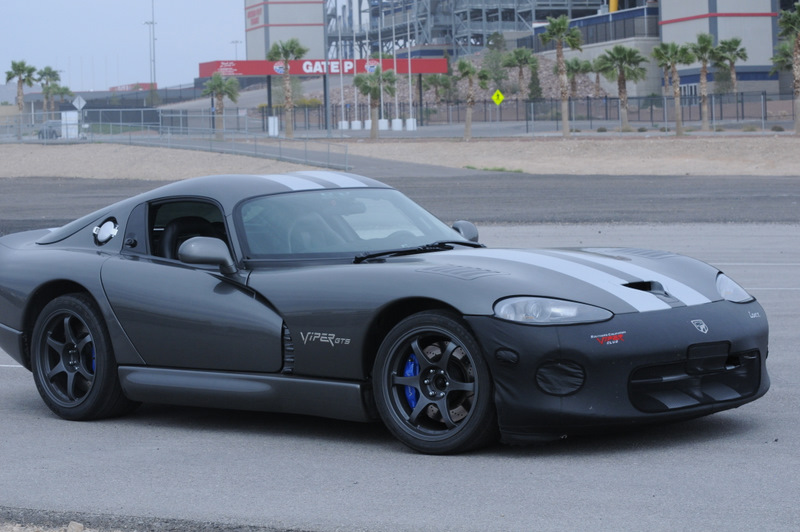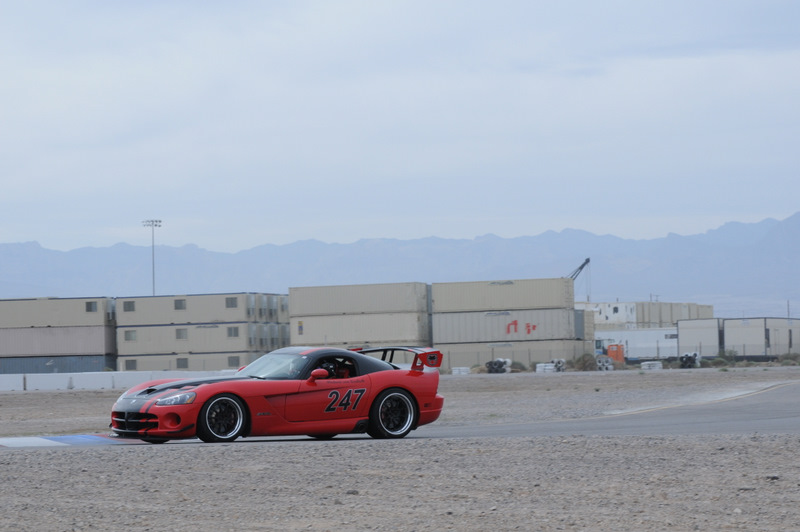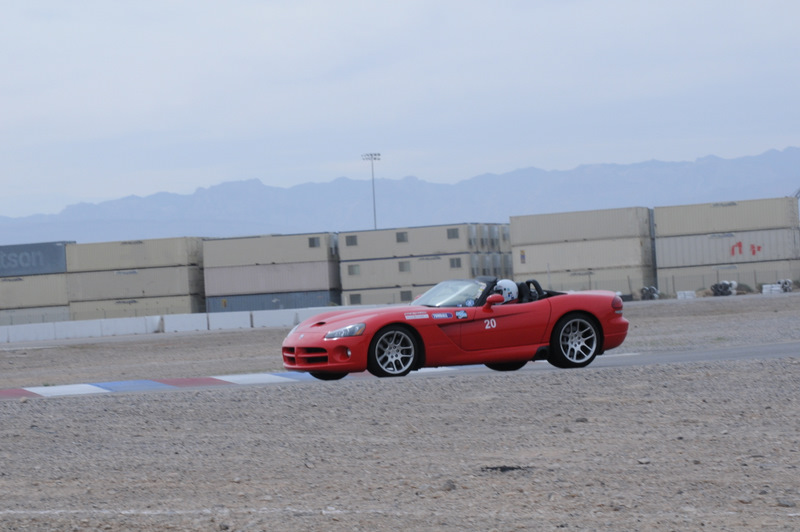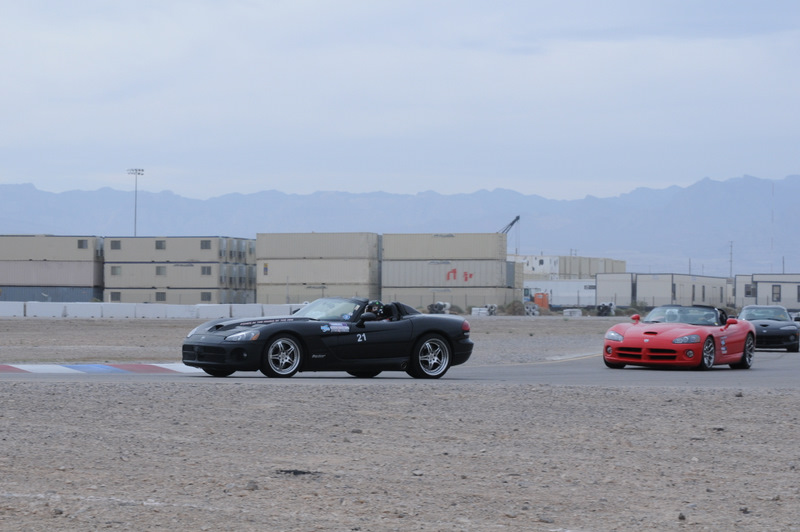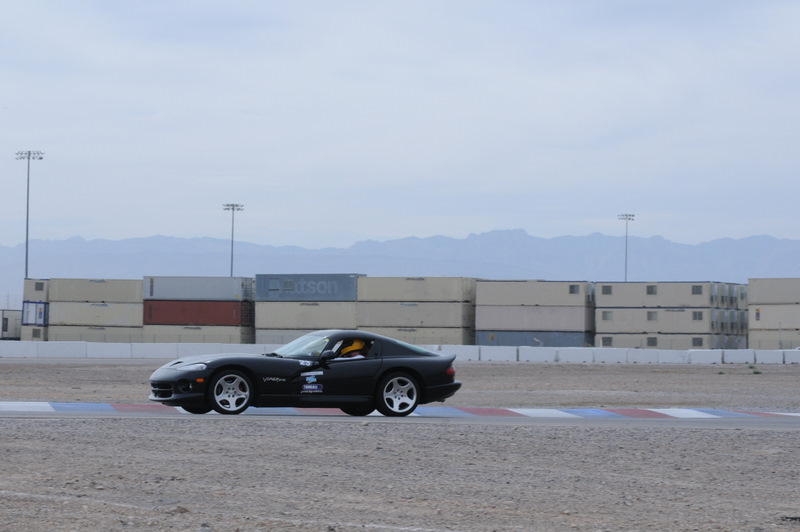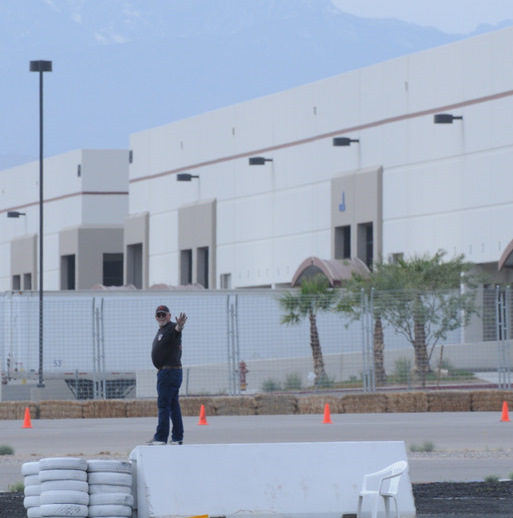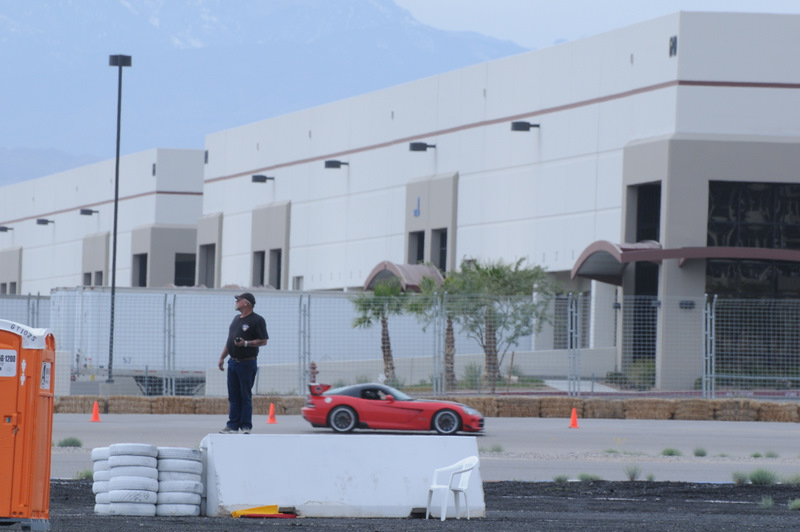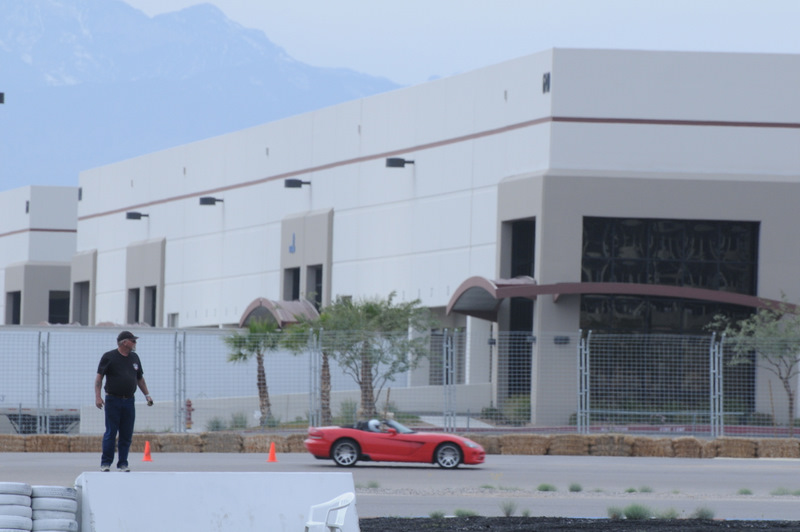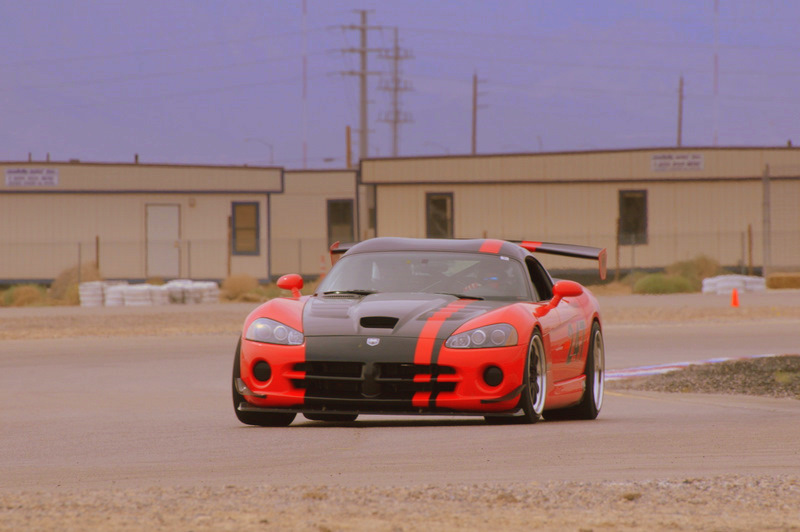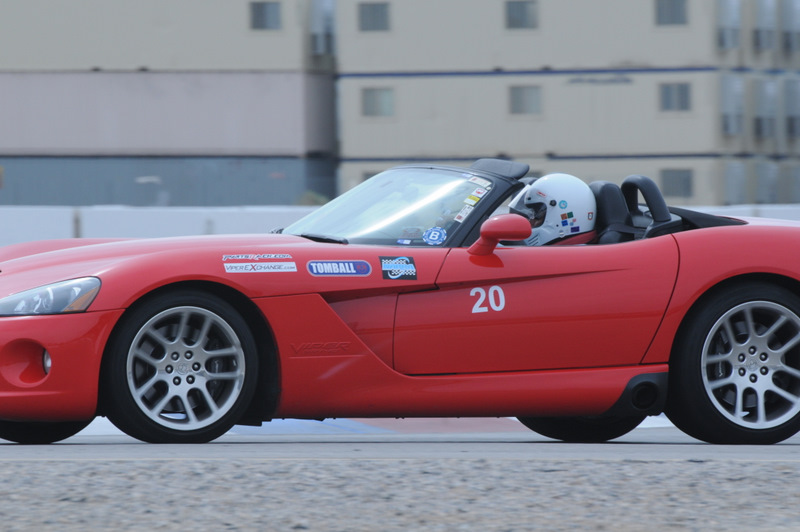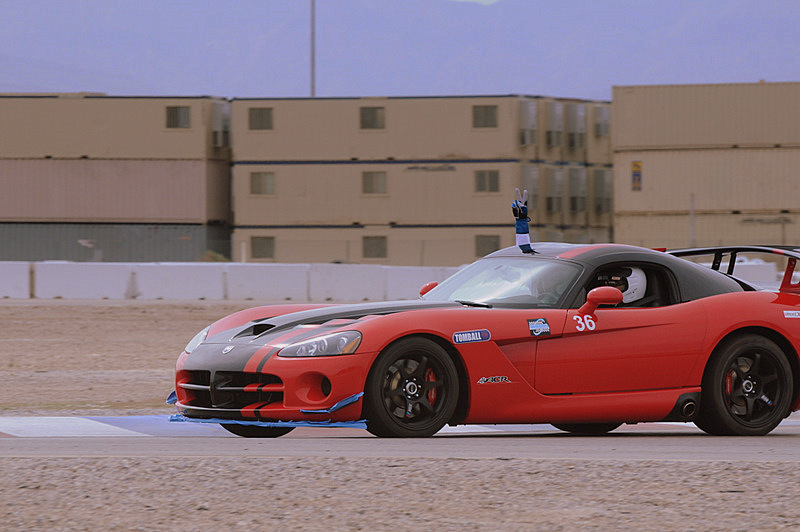 Eddie waving as he rides with Dave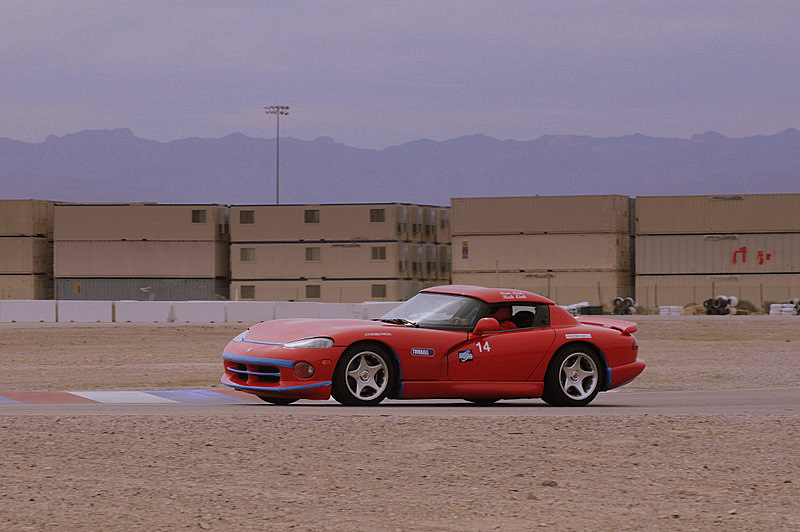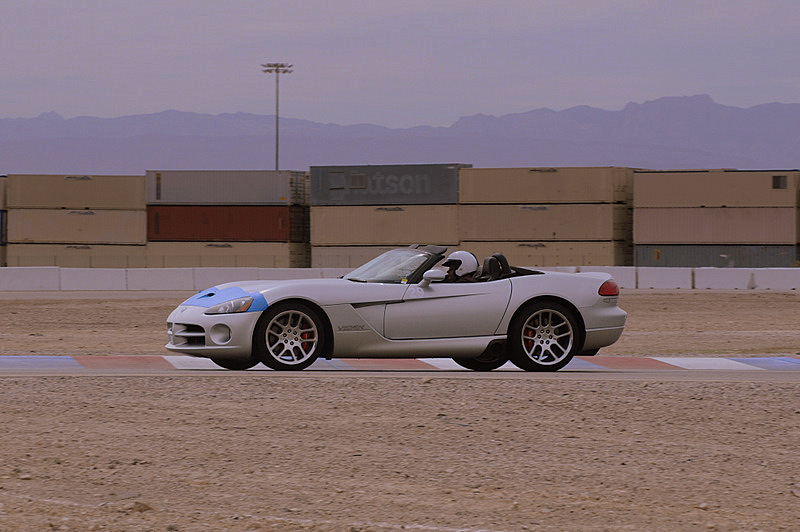 Newport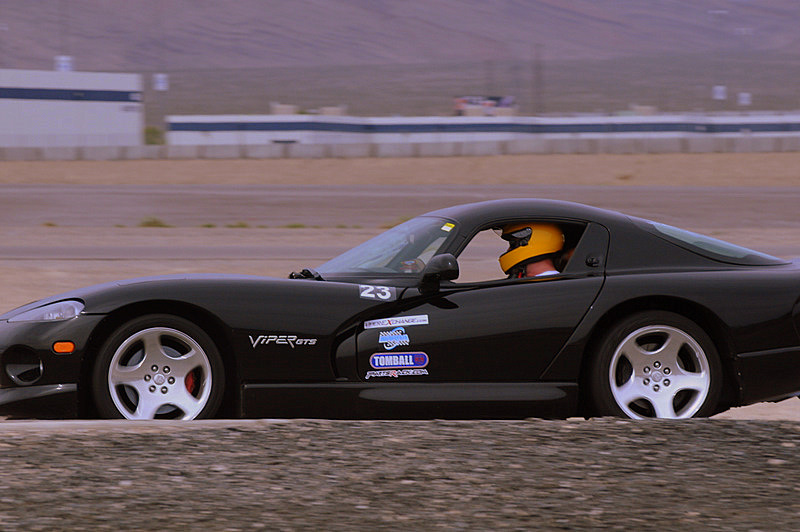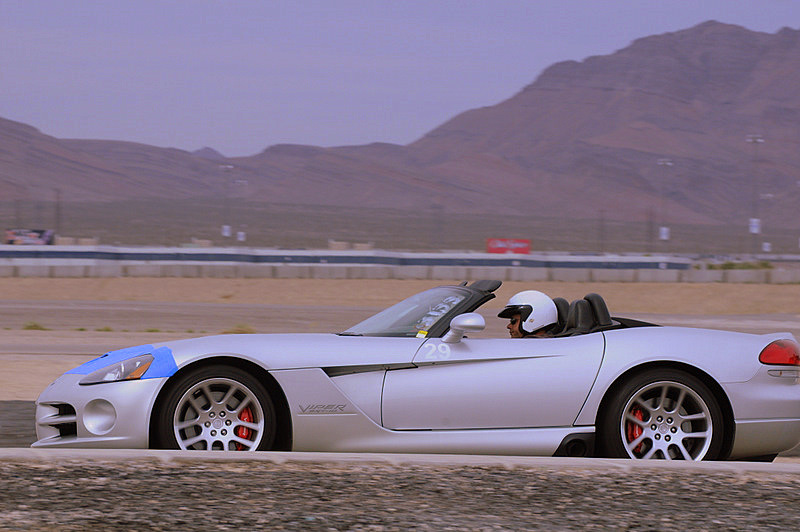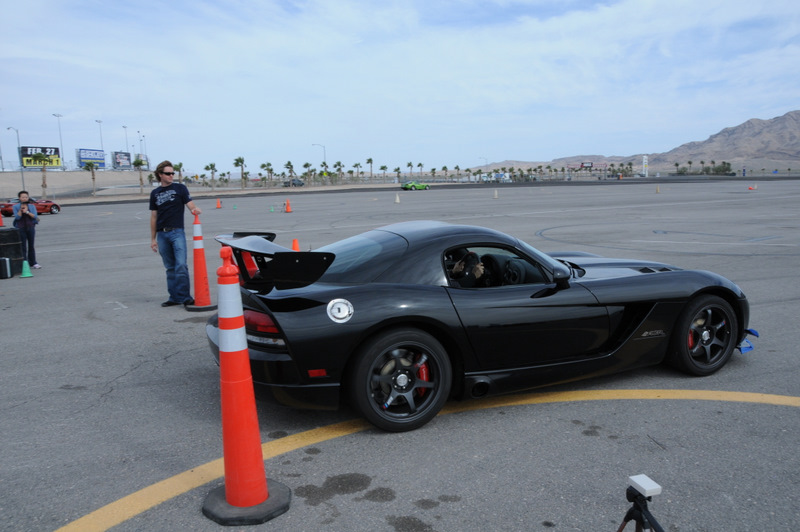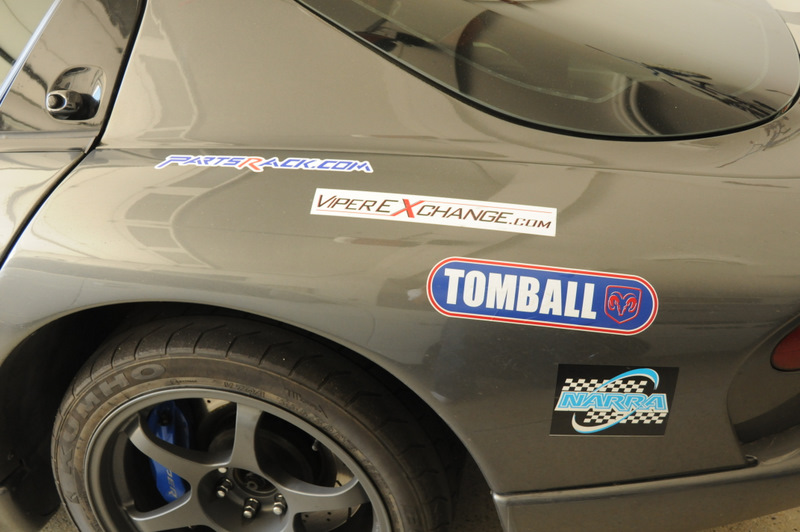 A special "Thank You" to the sponsors that pitched in to help make this event all that it was.
It was a perfect day. EVERYONE had smiles on their face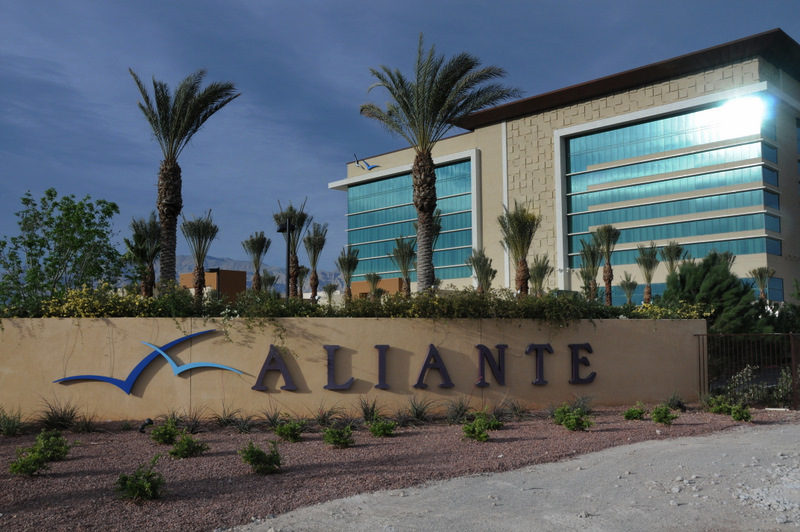 After the day out at the track, everyone headed back to the Aliante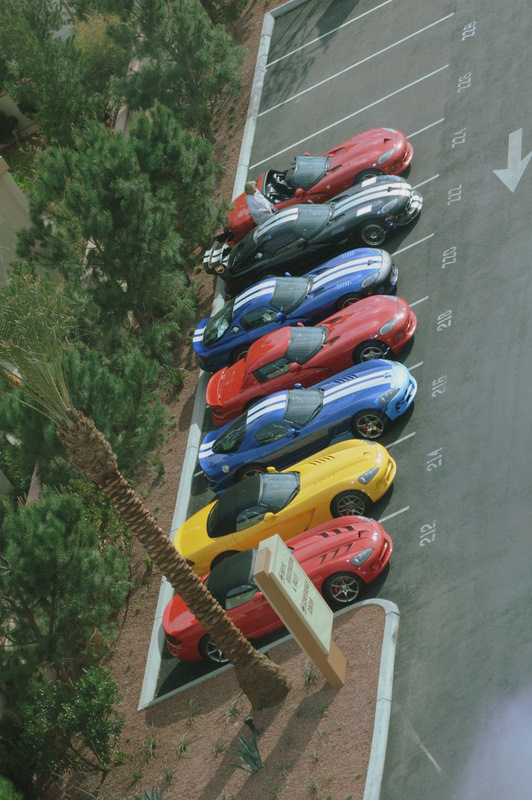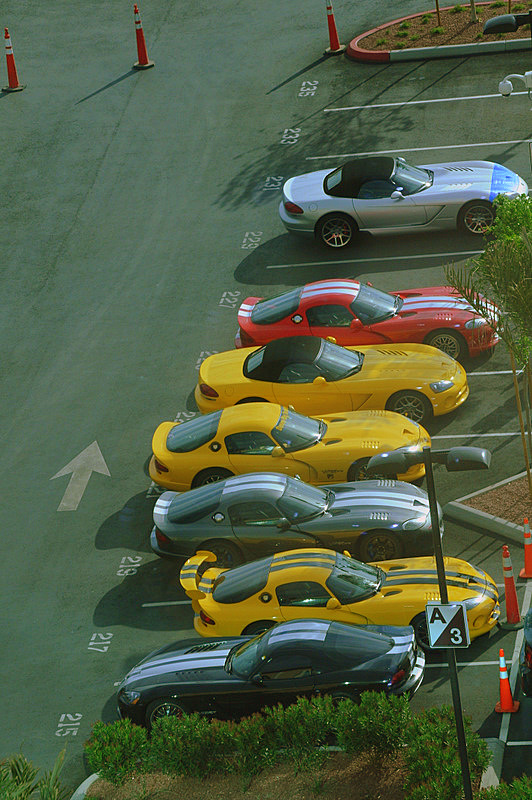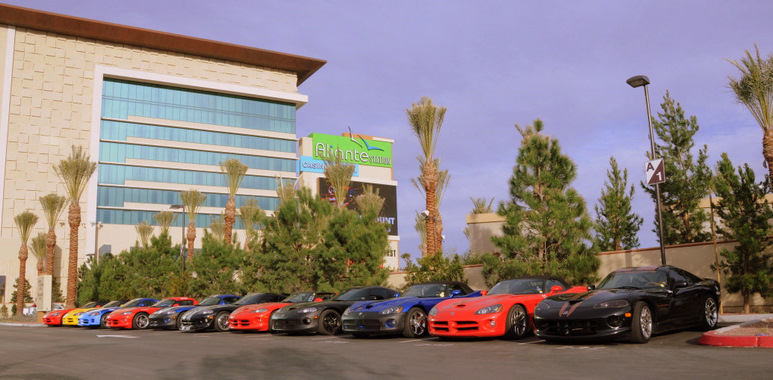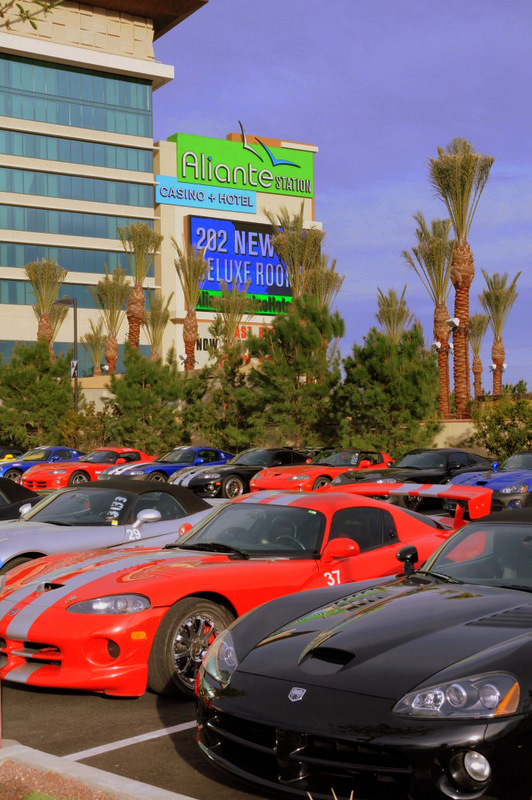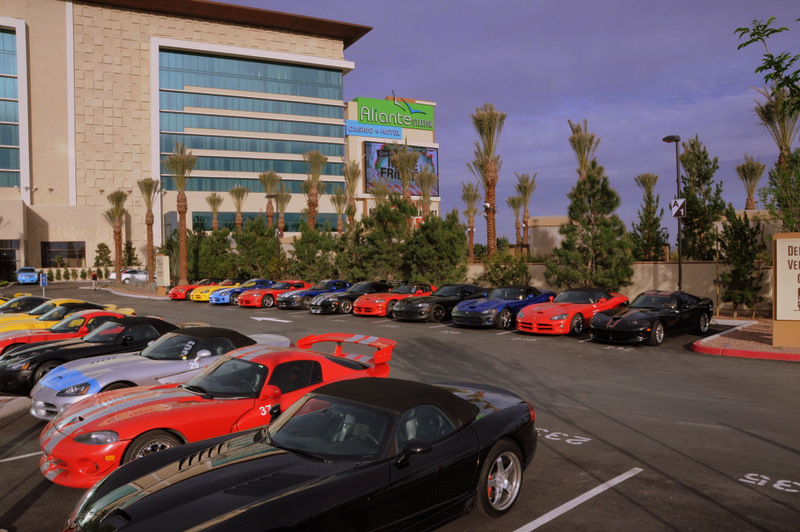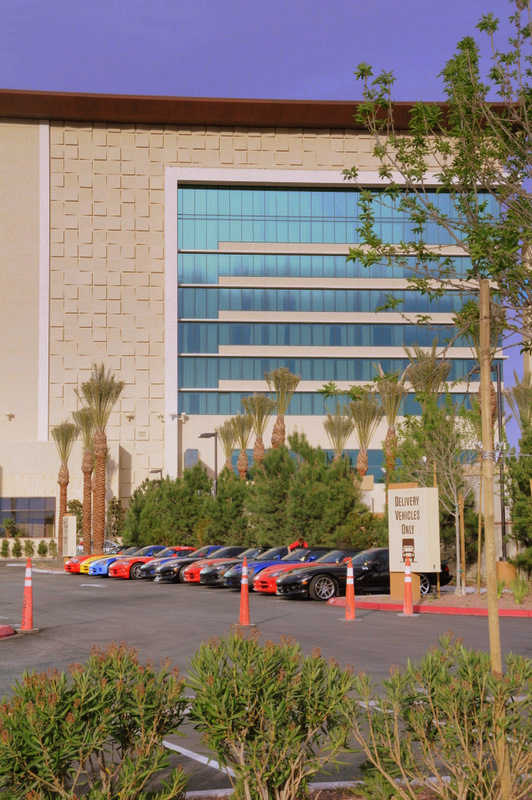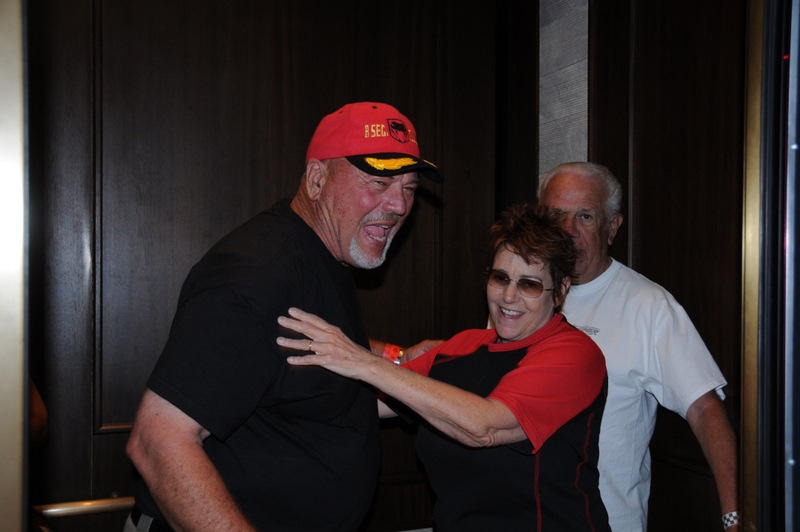 Hmmm...I won't ask what was going on in the elevator !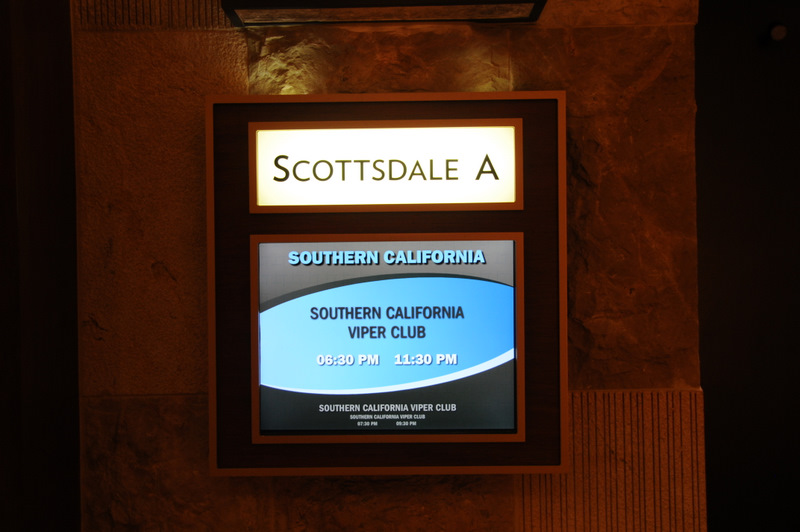 That evening we had our Banquet in the Scottsdale room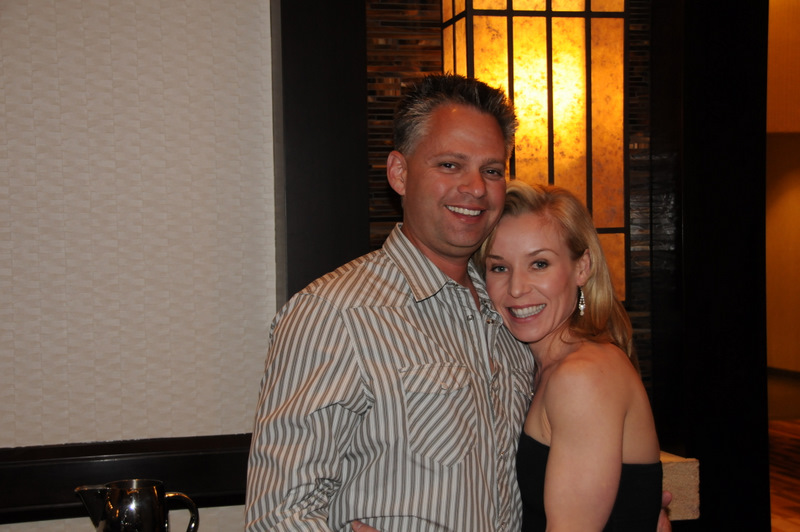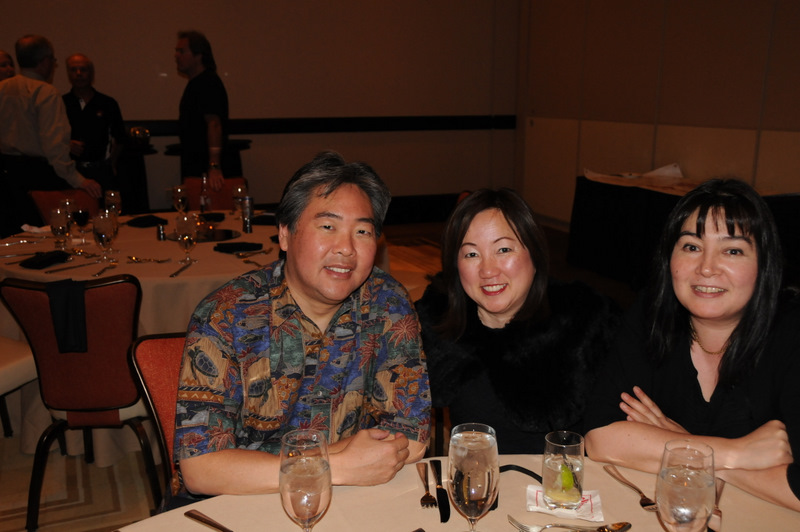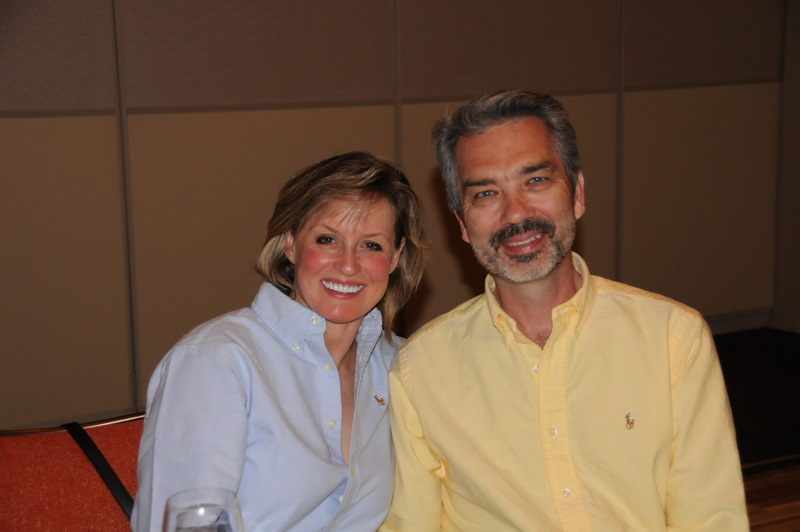 Byron and Aria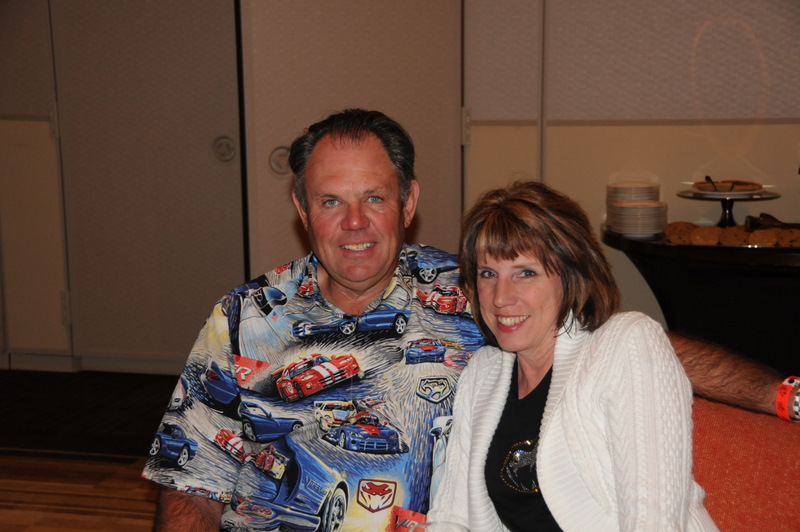 Mark and Sandy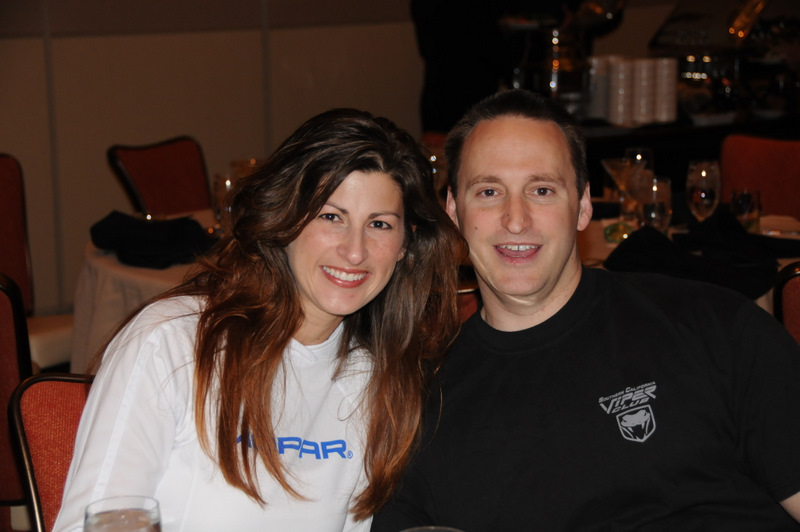 Marcela and Matt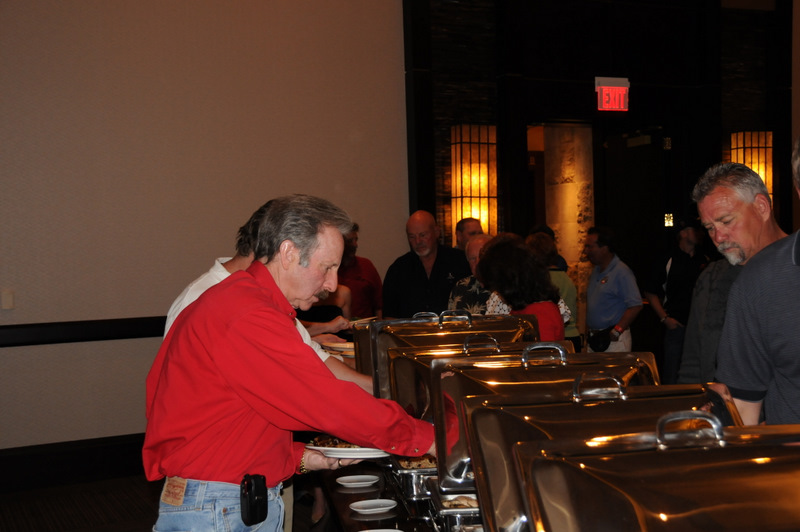 The food was delicious and everyone enjoyed sharing memories of the days events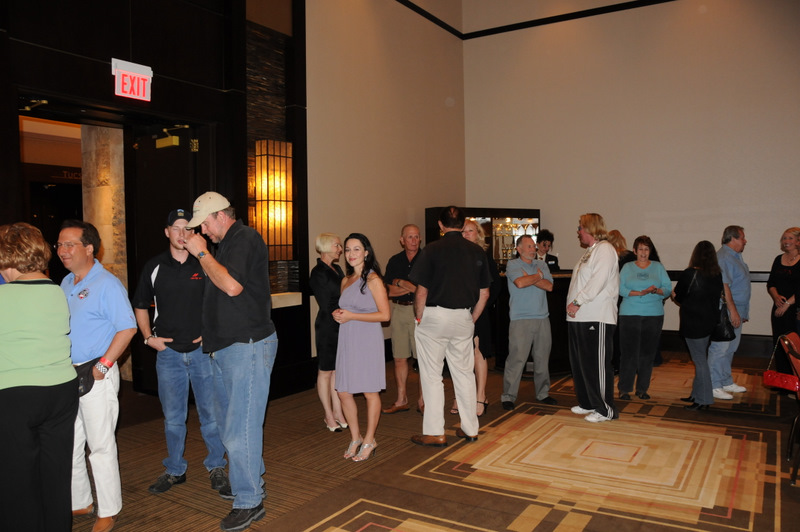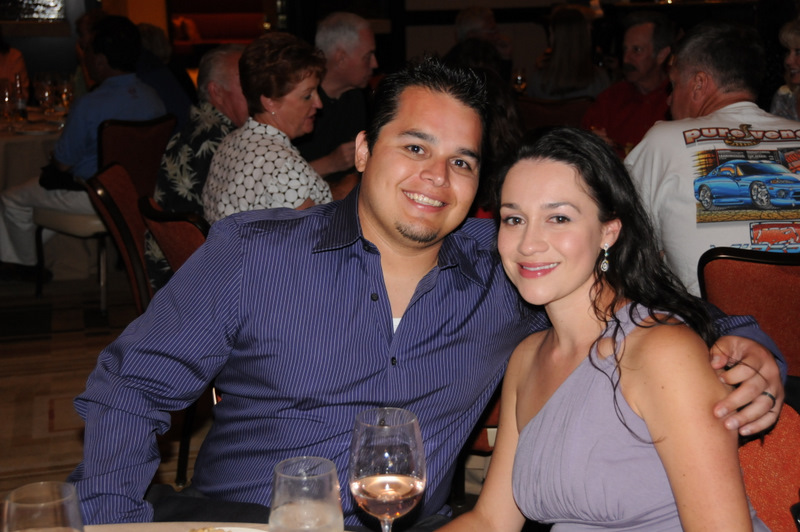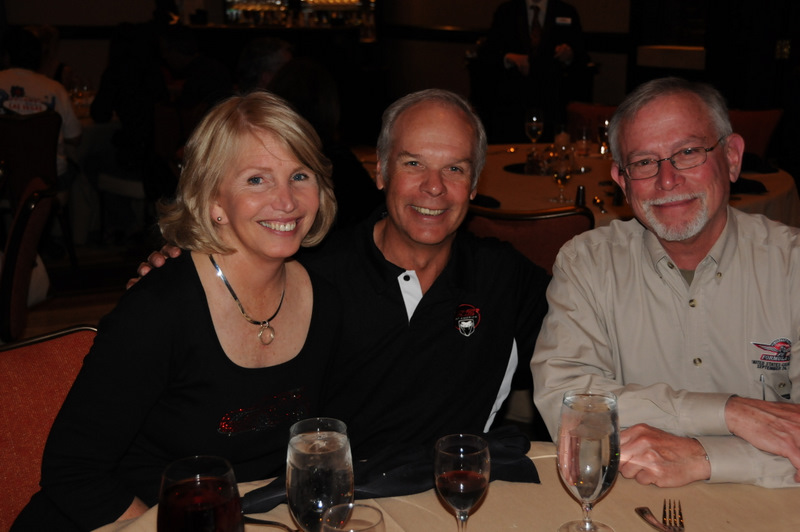 Virginia, Michael and Roger.
A special thank You to Michael and Virginia for all the time they also put into this event.
Virginia spent the day sitting out on the track watching us go round and round and Michael
put in hours of track setup as well as leading multiple groups through the twisty course.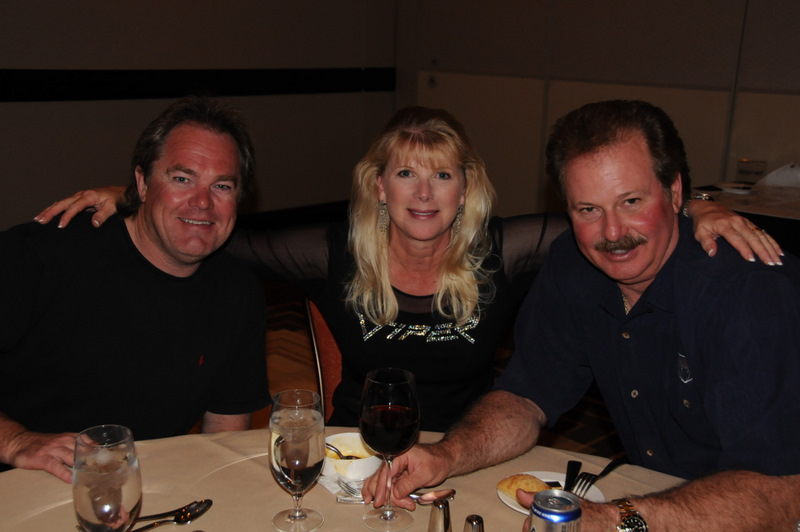 Ross, Cathy and Dan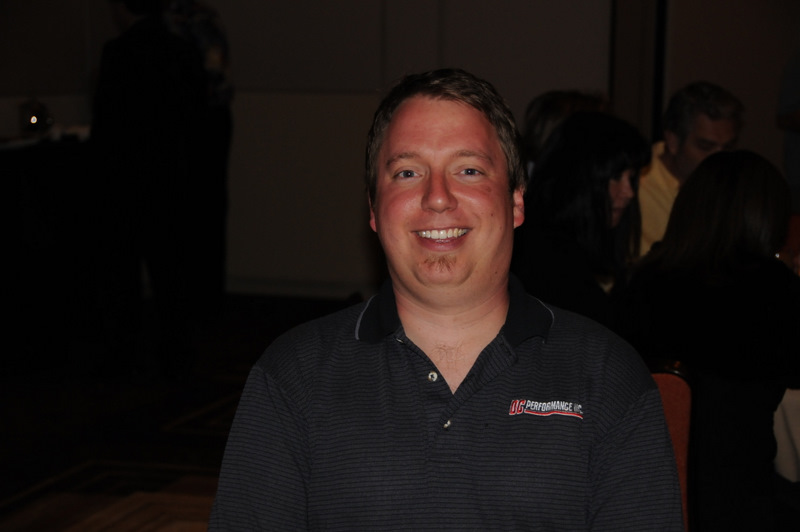 Chris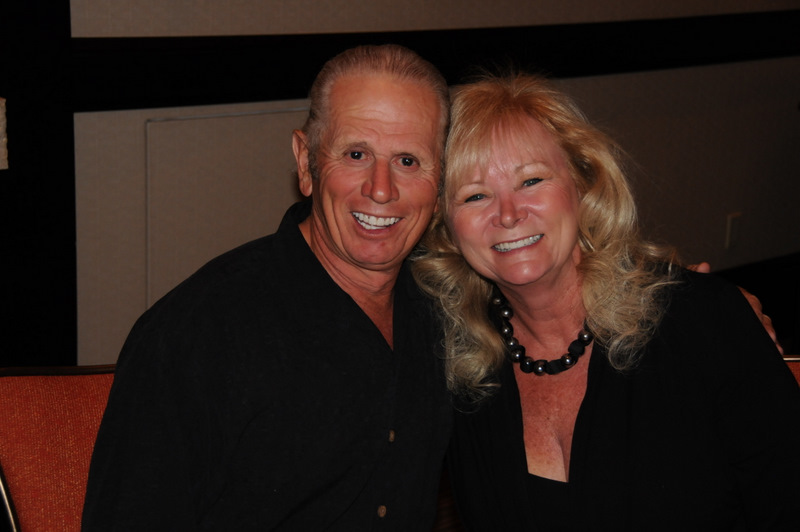 Ron and Patsy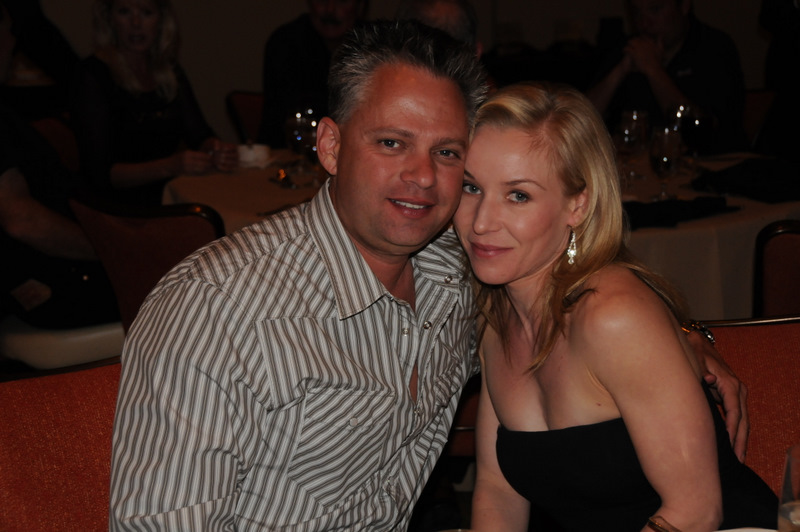 Dave and Mariko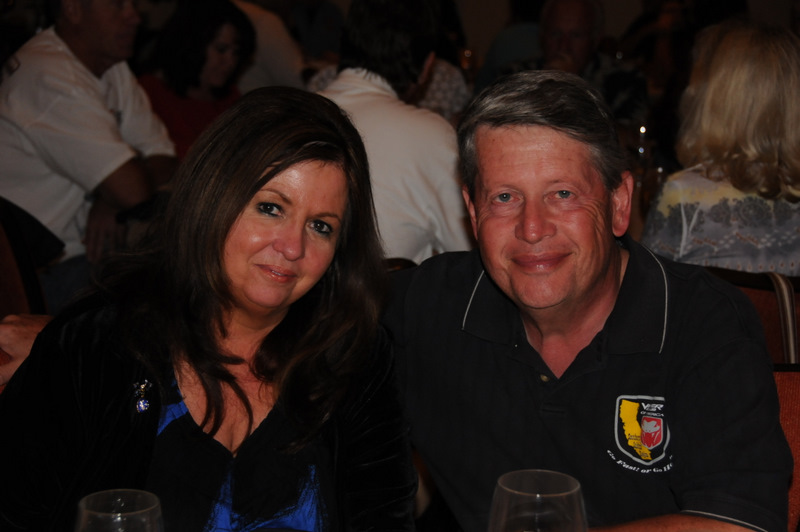 Melanie and Greg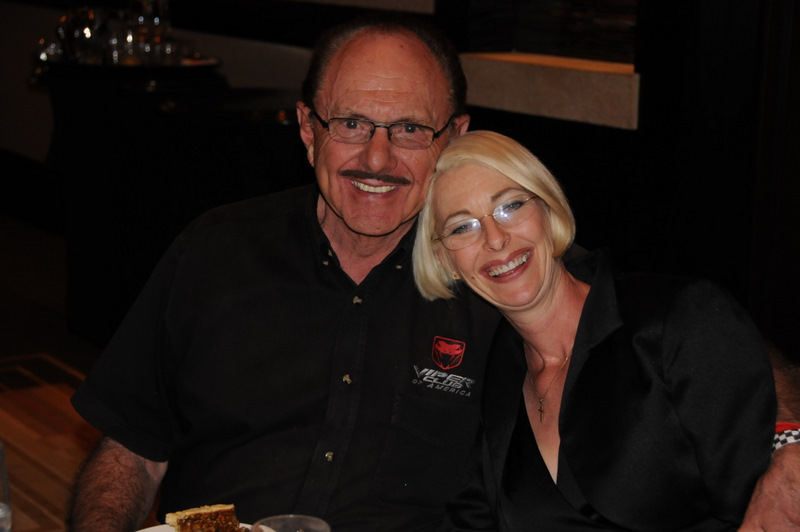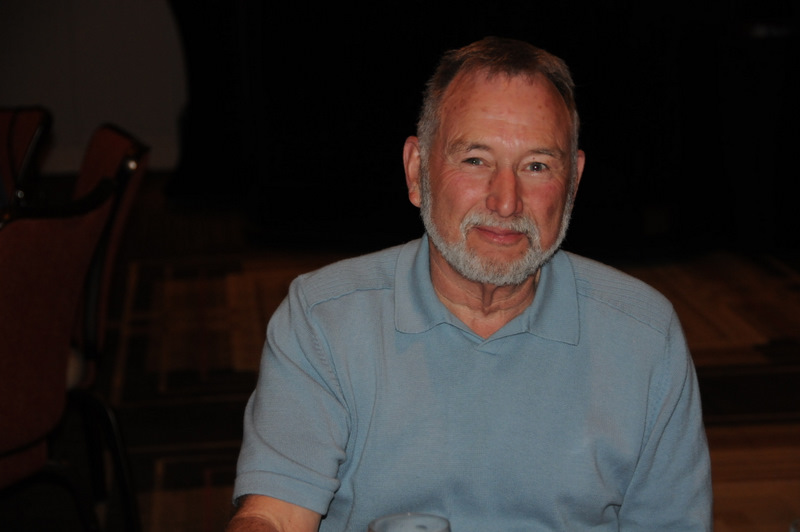 Dave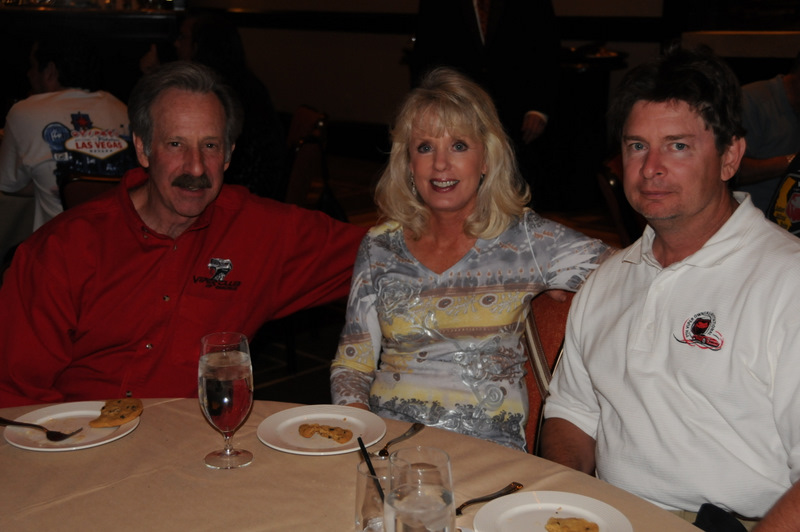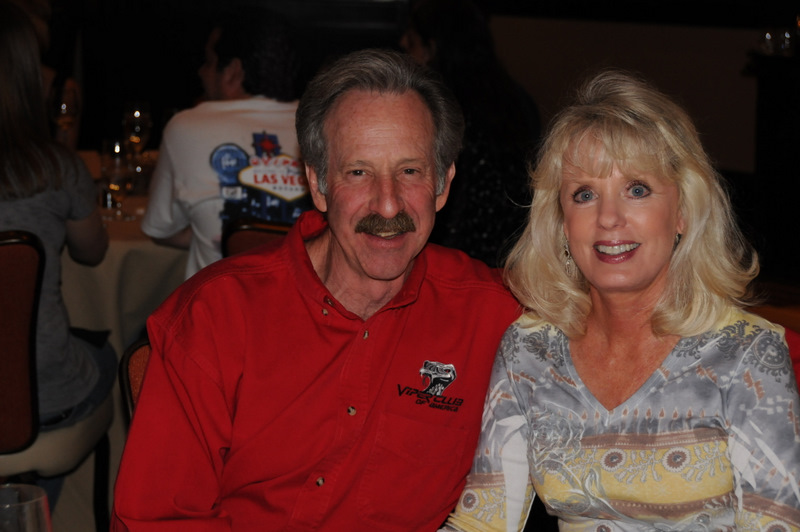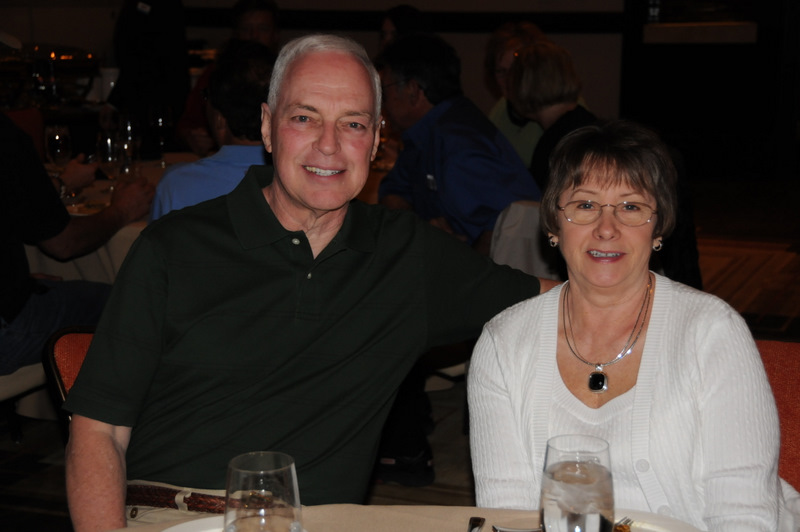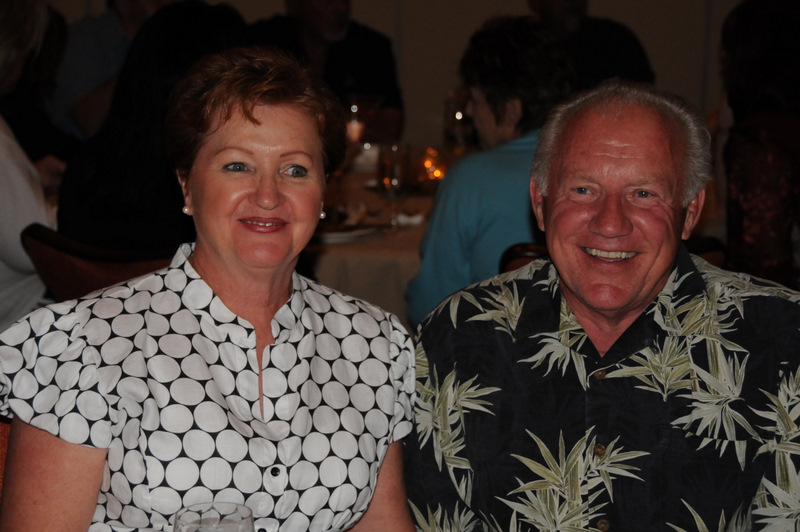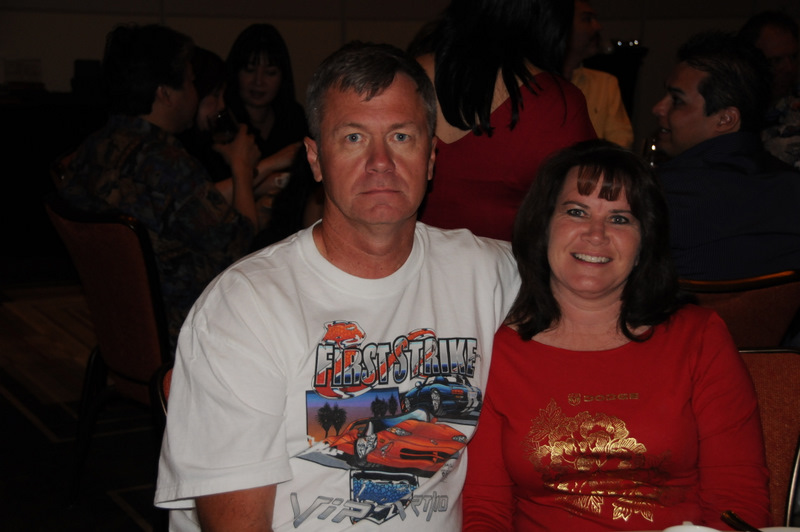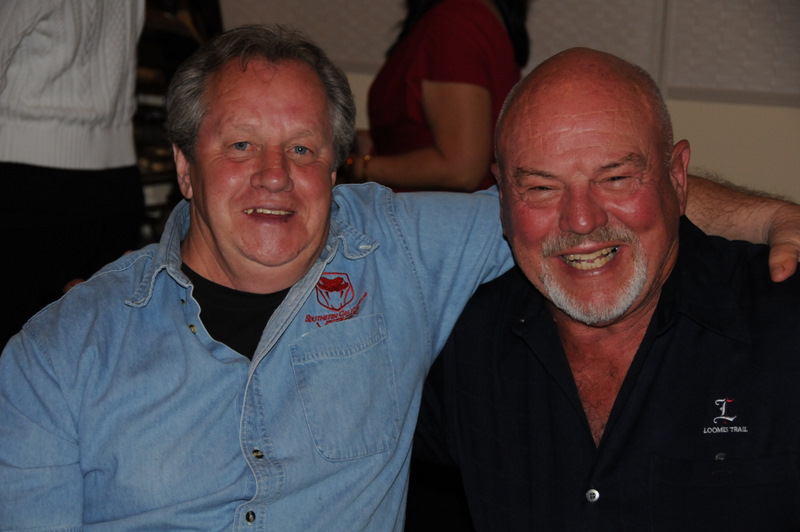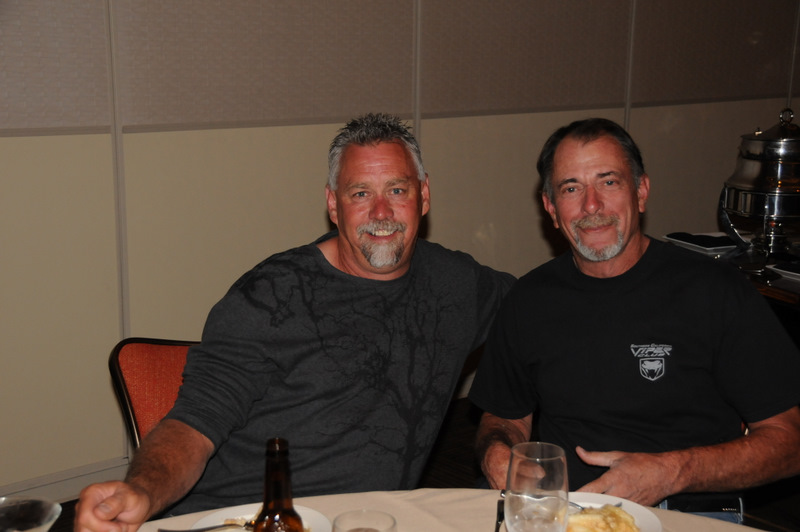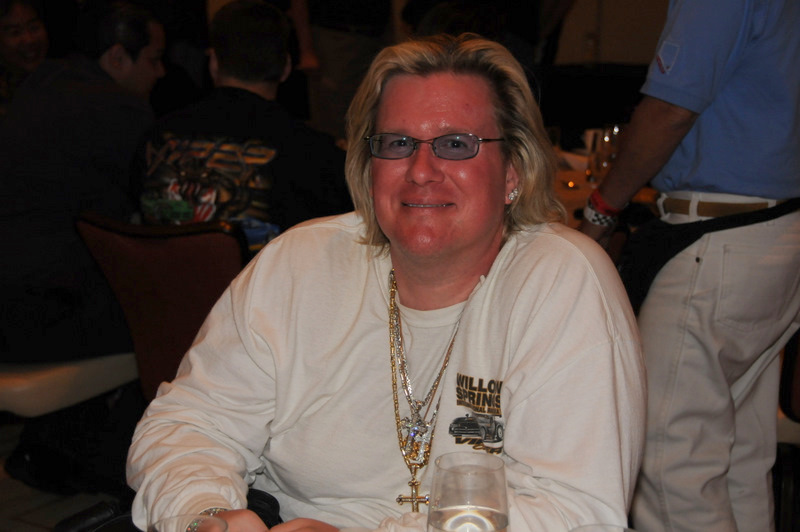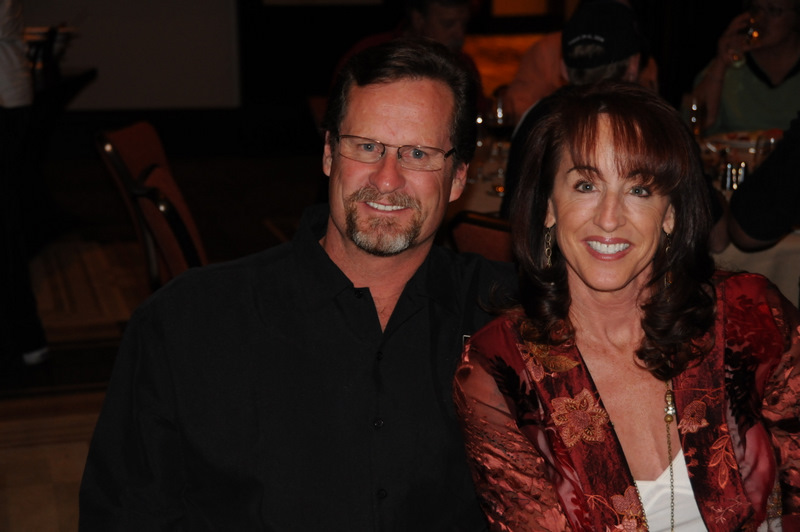 Gary and Melissa
Dai and Kala Are those prescription glasses?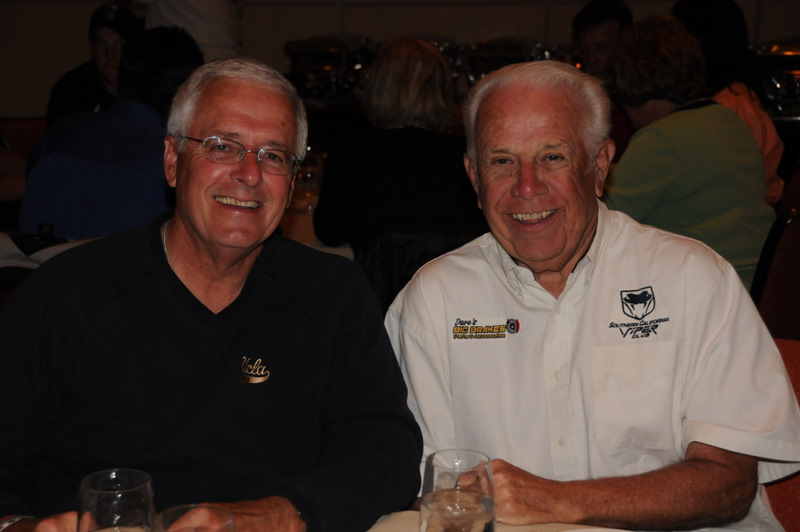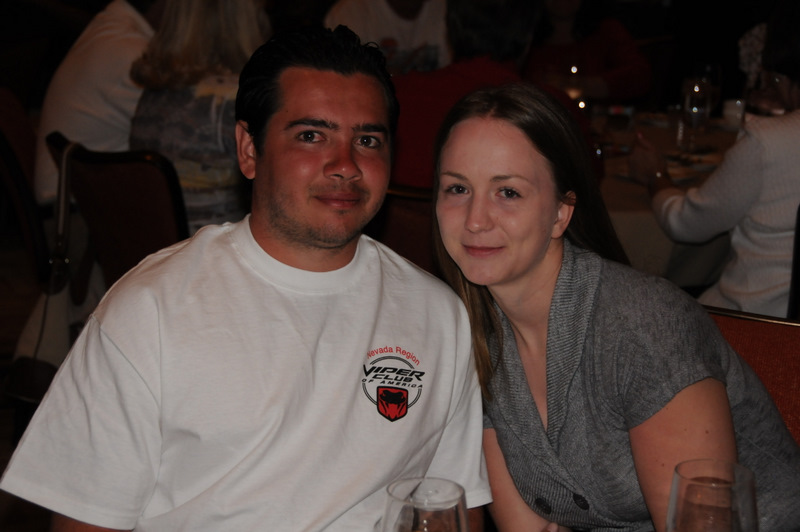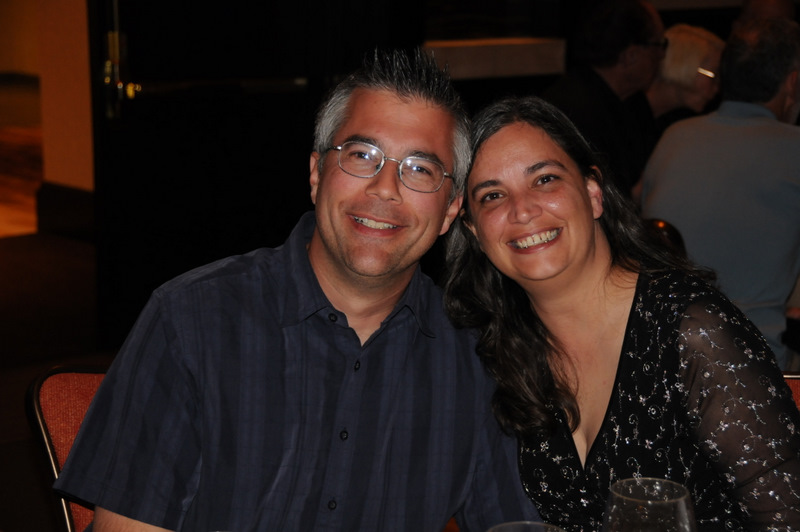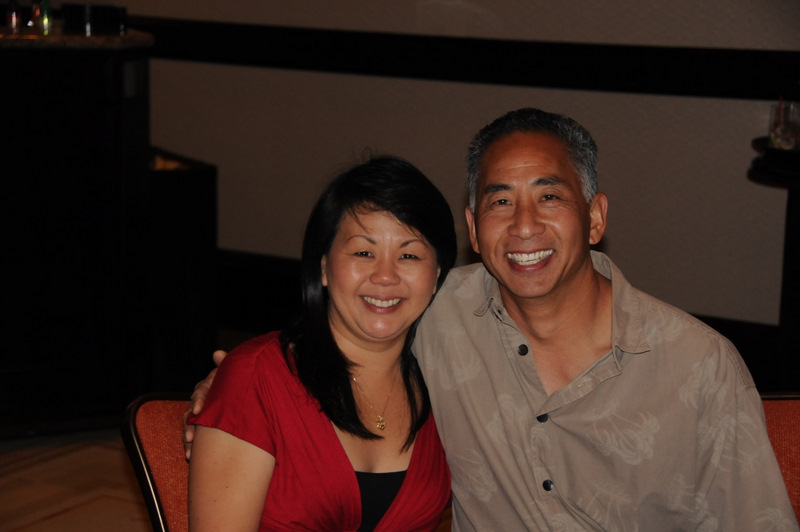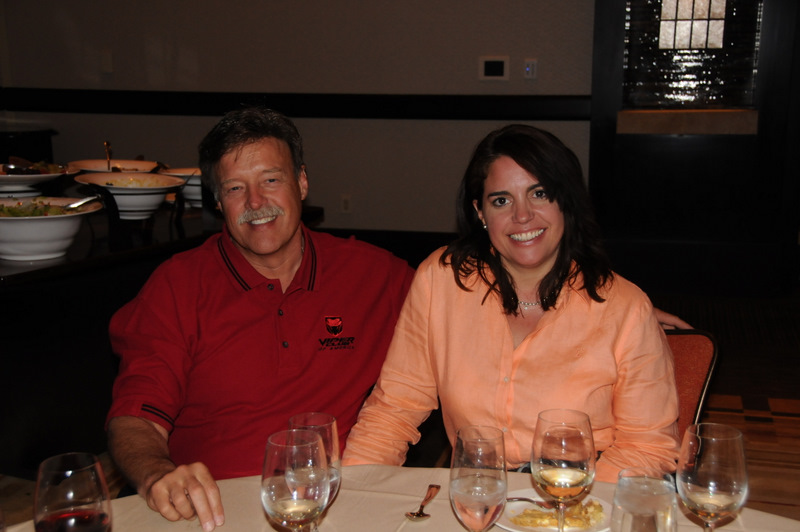 Don and Maria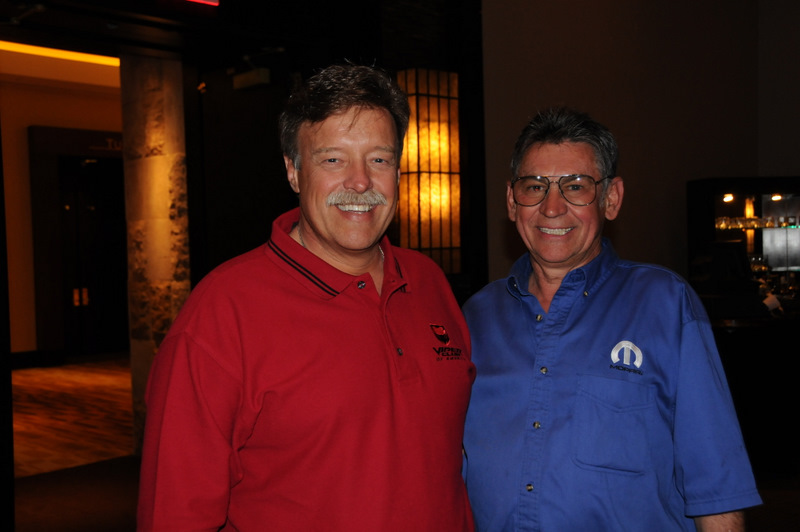 Don and Marko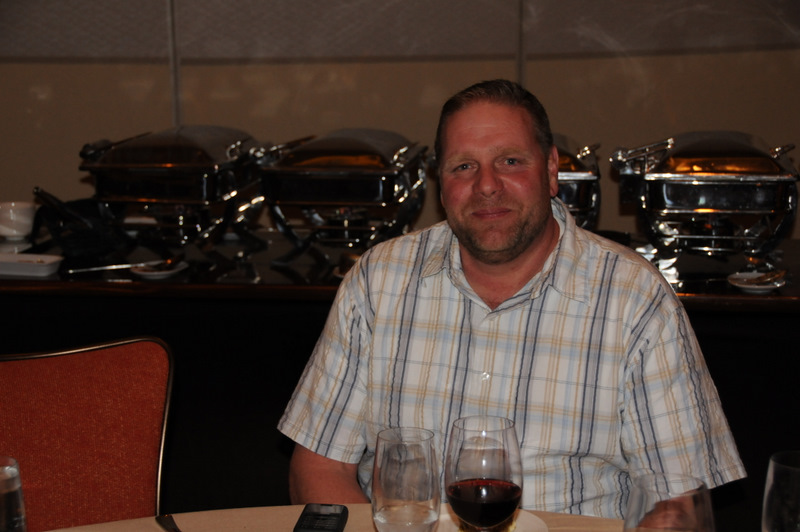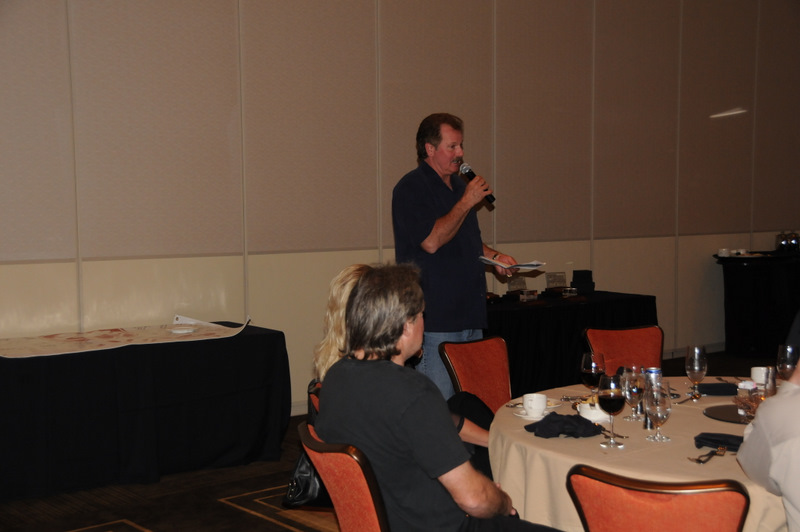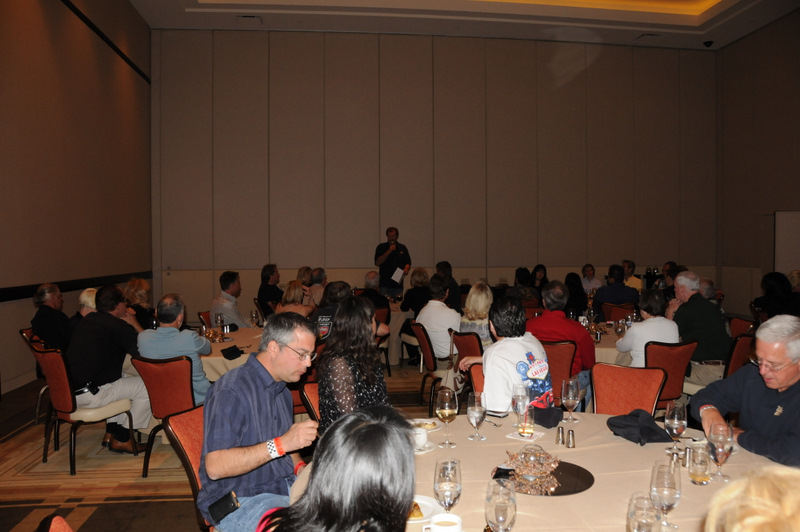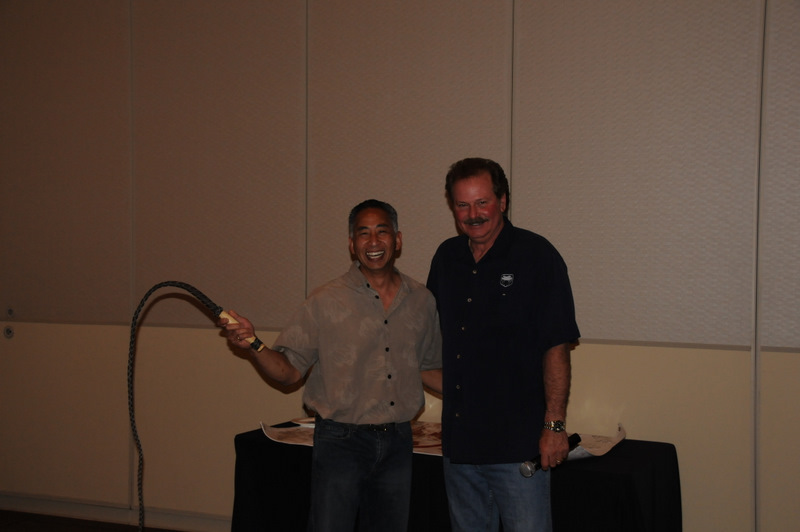 I received a rather appropriate gift from Dan and Cathy for my sweatshop handiwork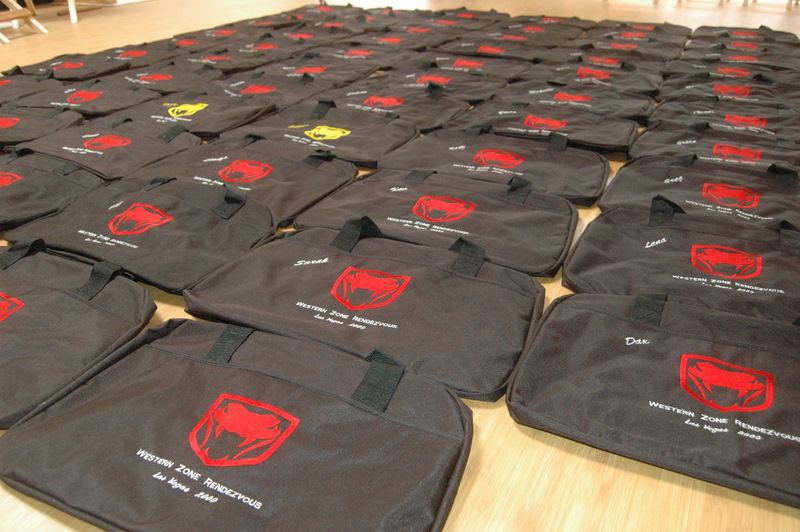 36 plus hours went into the embroidered bags for all the paid attendees at the WZR track event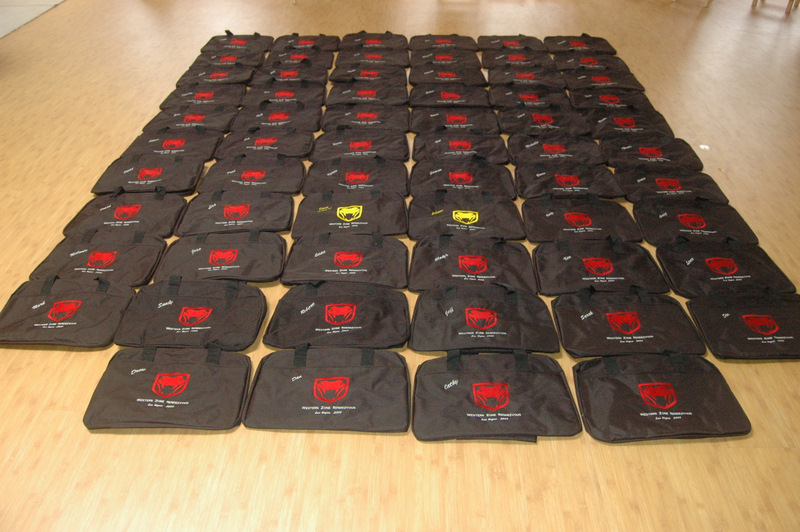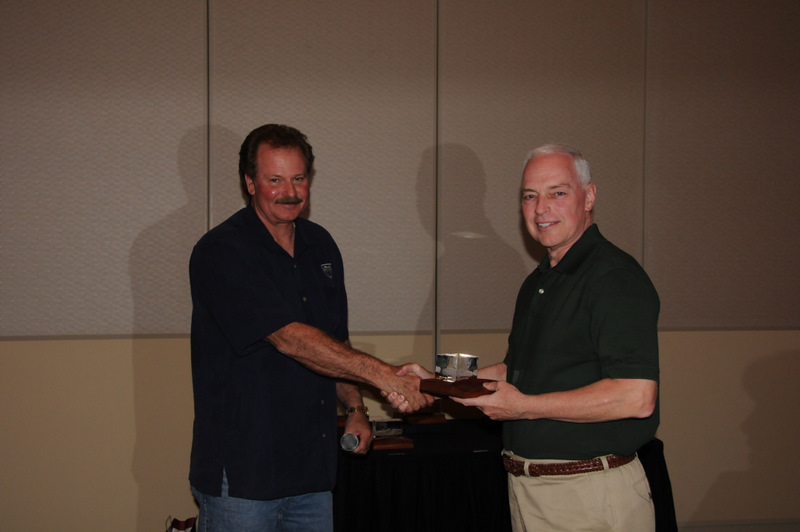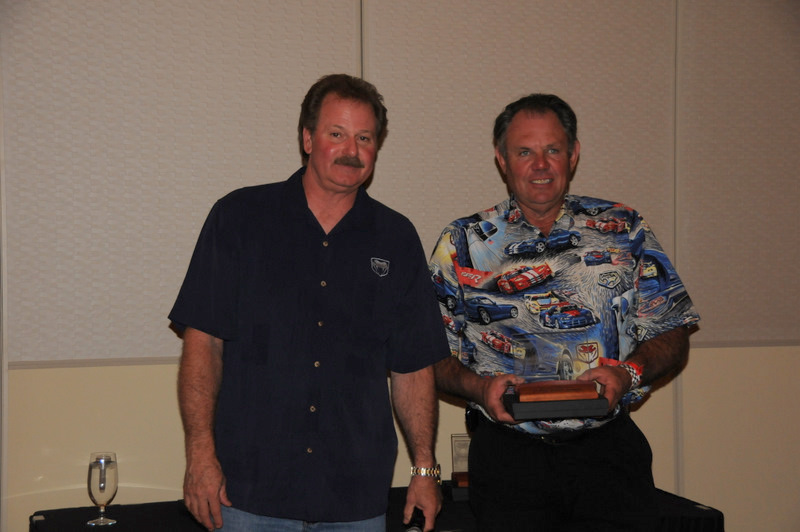 Mark took home Second place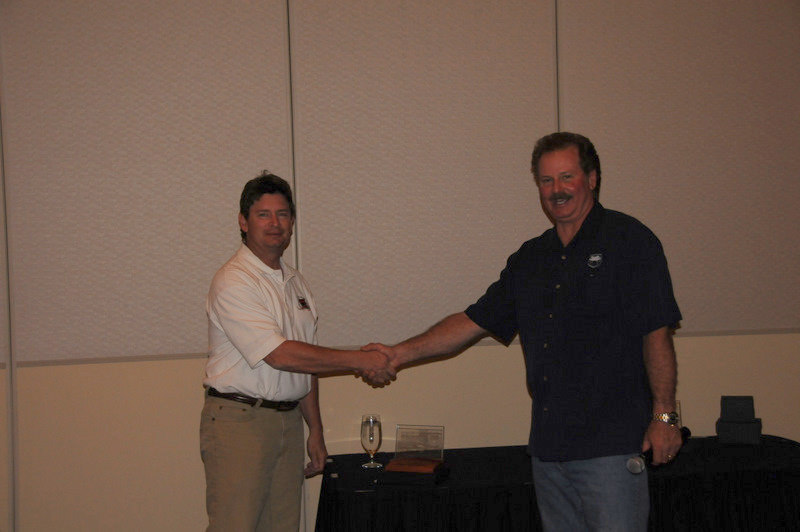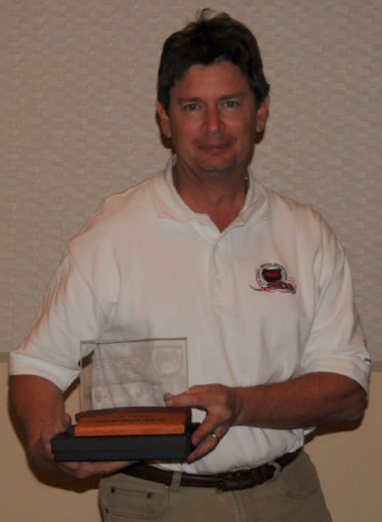 Marv got First Place for his fast time in the SRT-10
See I told you I caught him with a smile on his face !!!!!
Way to go Marv and Thank You for all that you do to support us !!!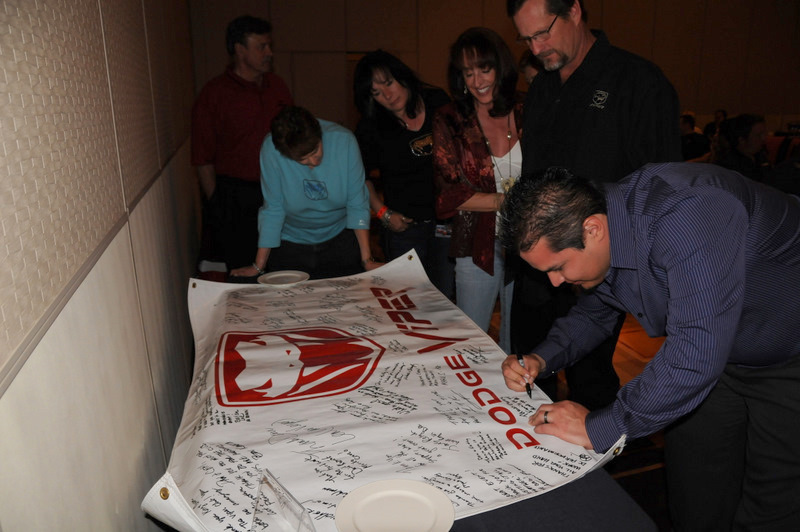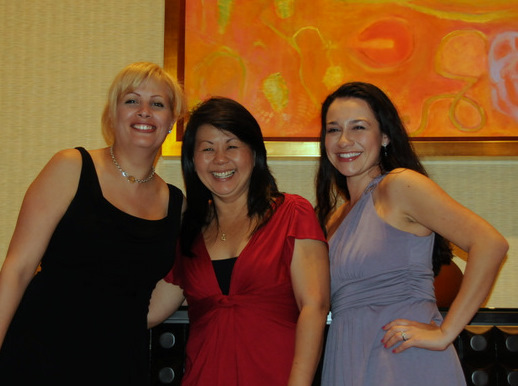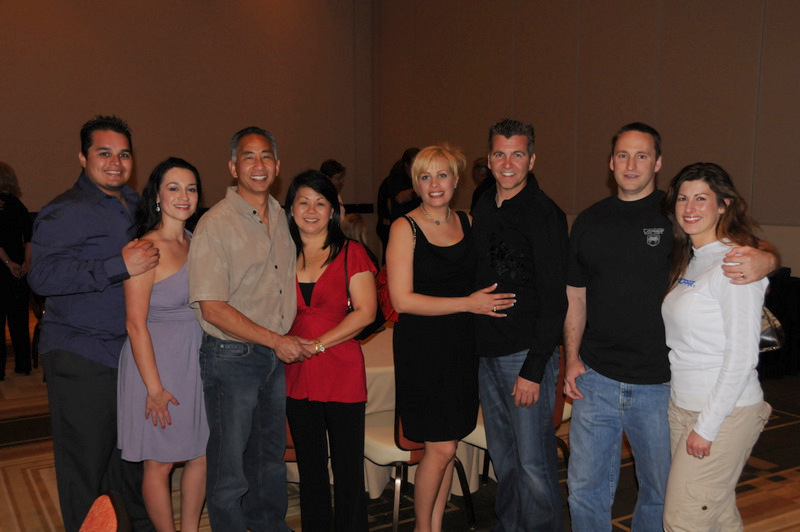 THANK YOU for such a great weekend with awesome friends !