It was an ABSOLUTELY beautiful day in So Cal.
The skies were blue, the mountains were capped in white and the nitro hung in the air !
Thank you Art for hooking us up with tickets ! It was awesome !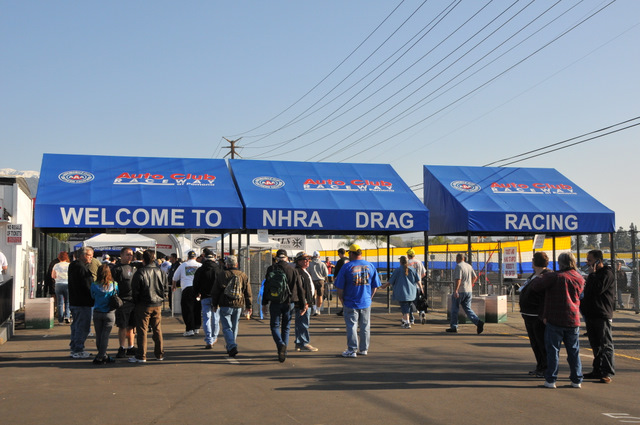 Ben, Mikey, Art, Cheryl, Eddie, and Mike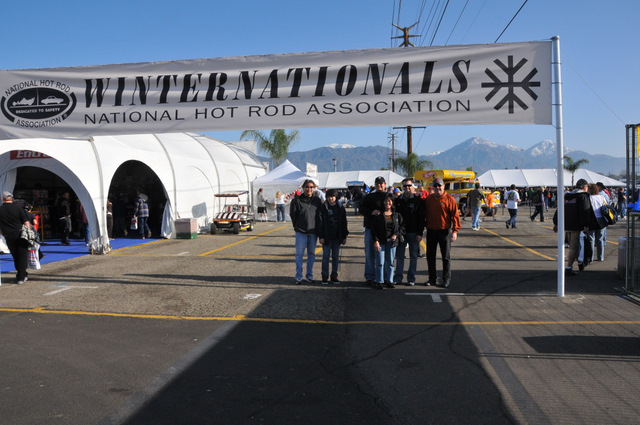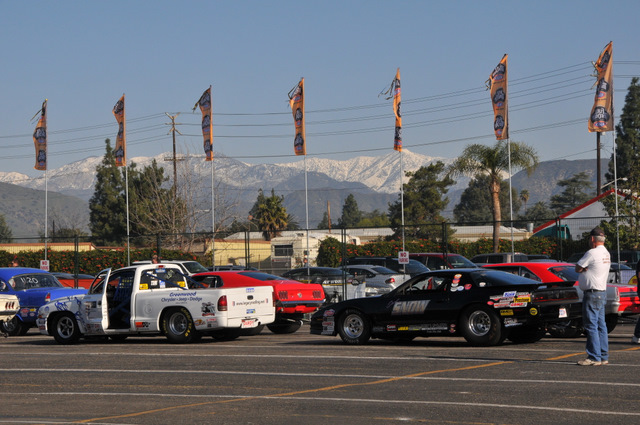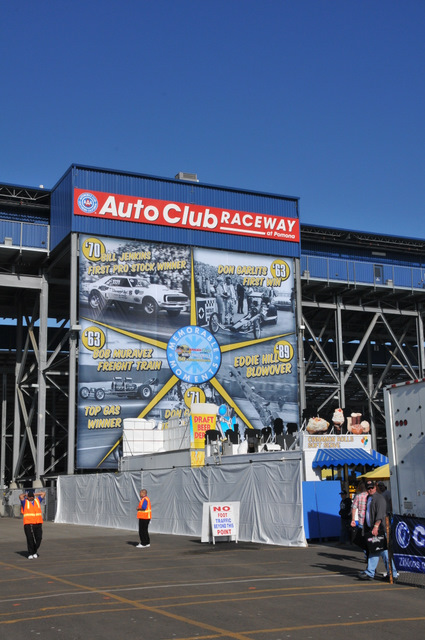 The footlong corndogs !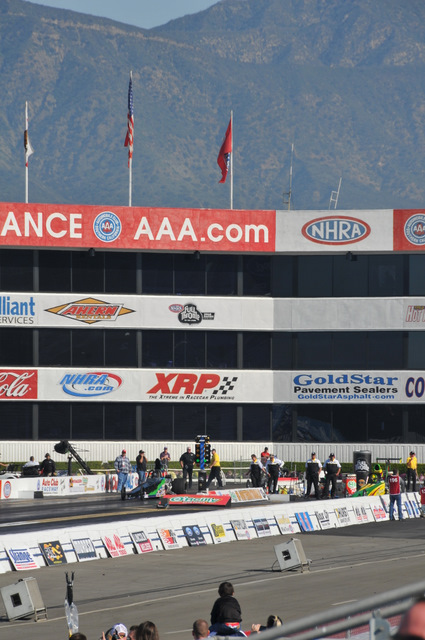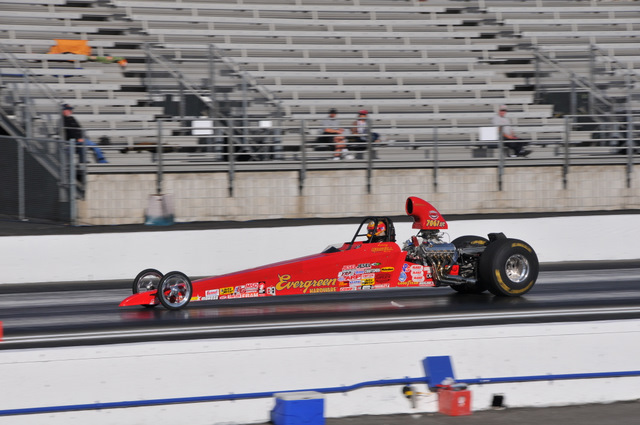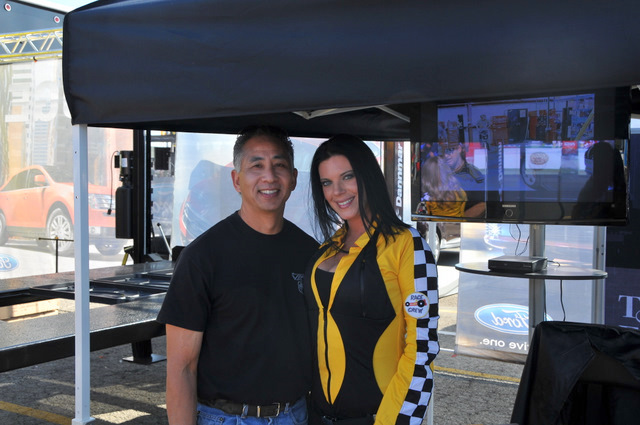 Hey Cuz Mike....This is Tiffany from Garage Equipment Supply.
She is the one we ordered our car lifts from.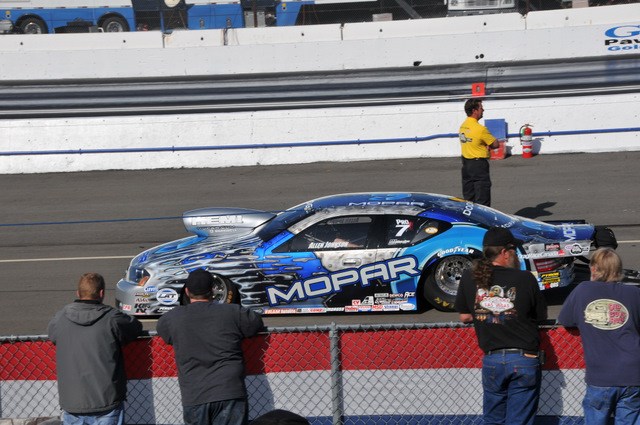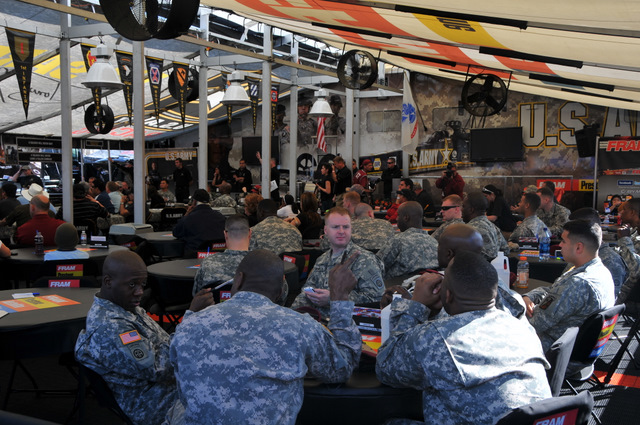 Pretty cool seeing the Go Army tent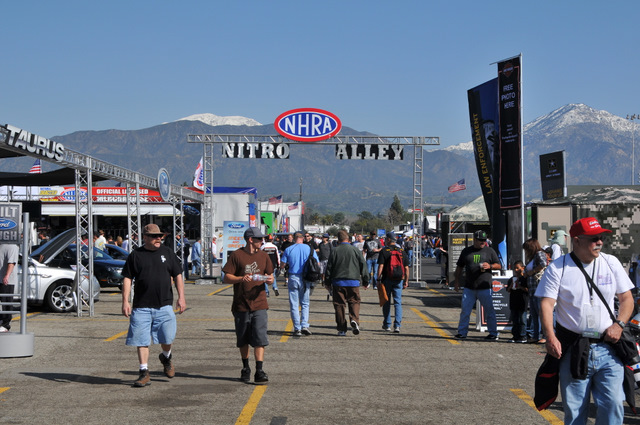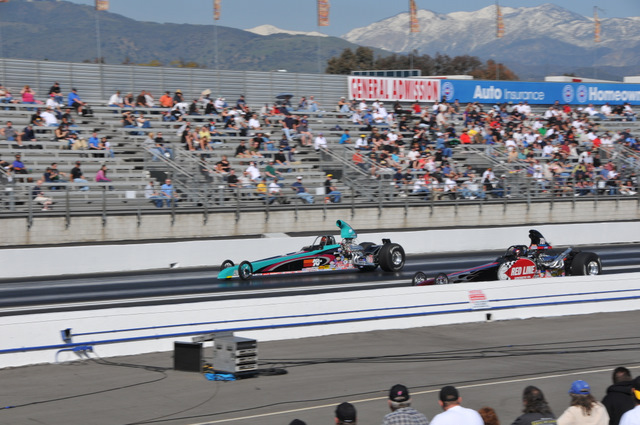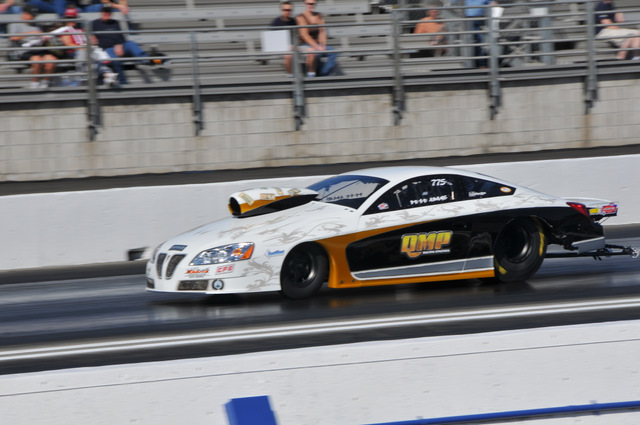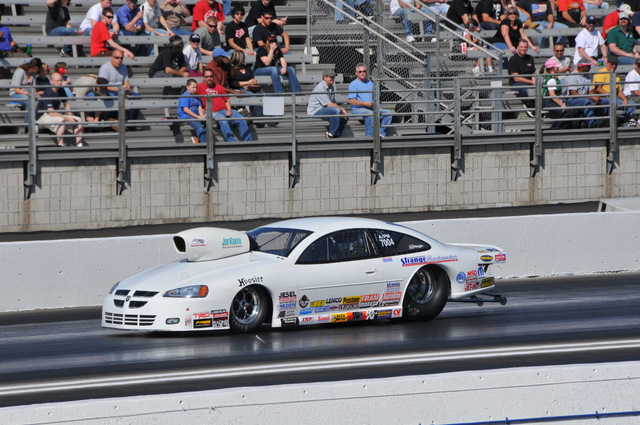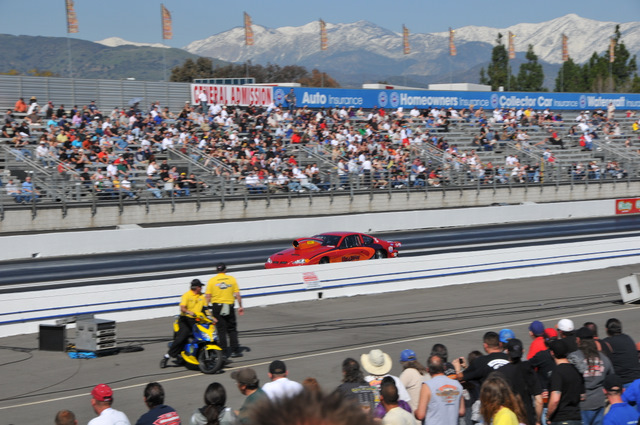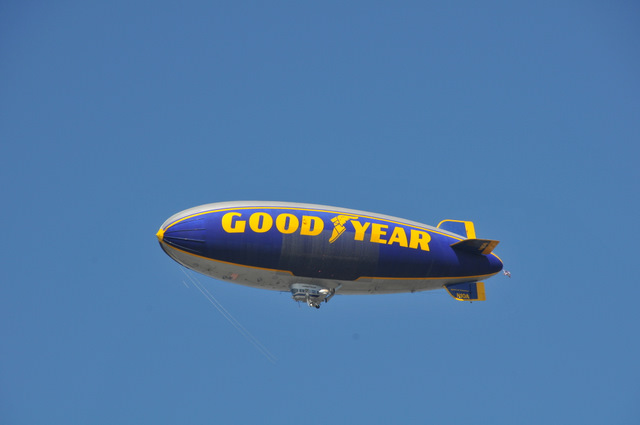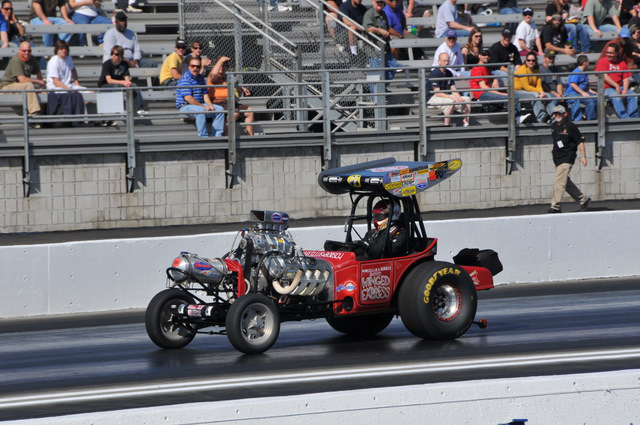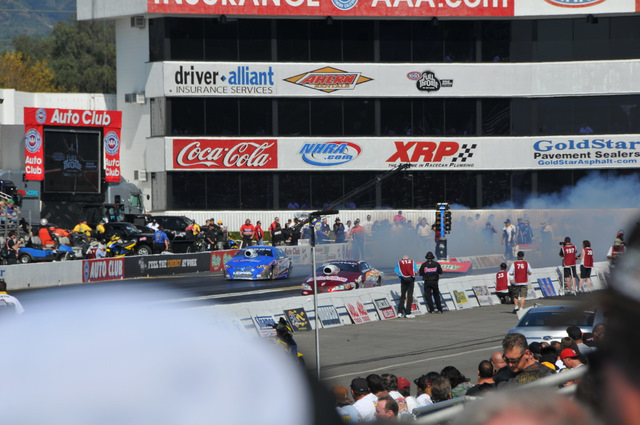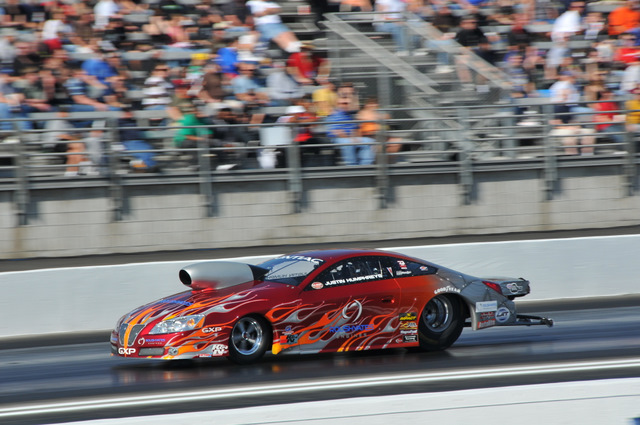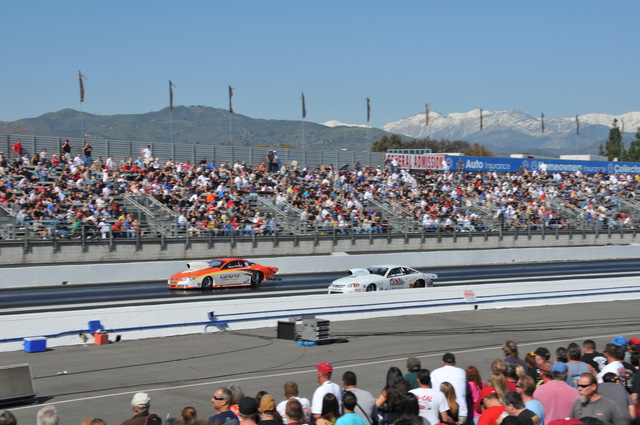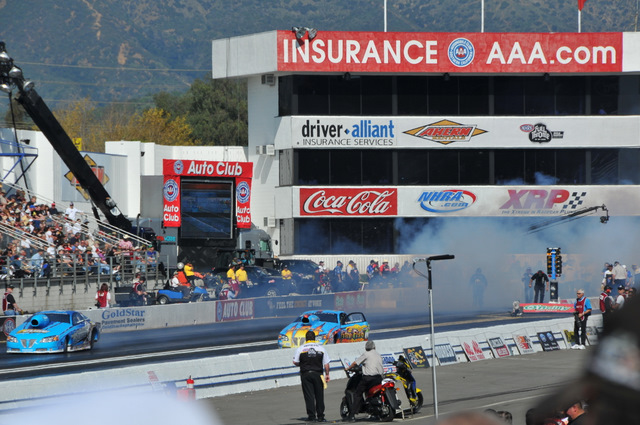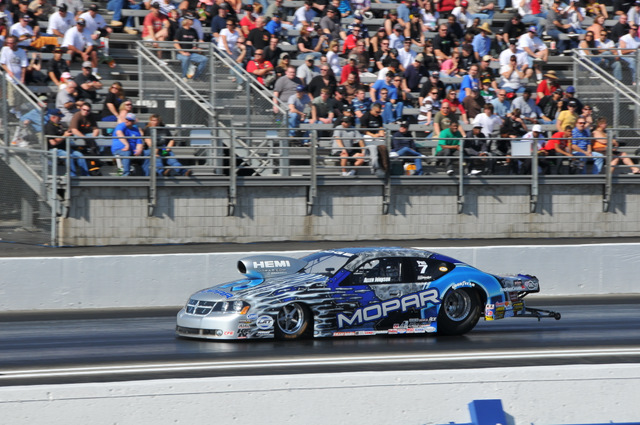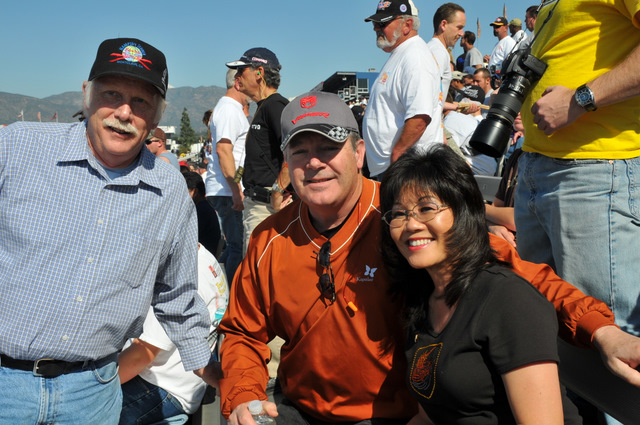 Eric, Mike and Cheryl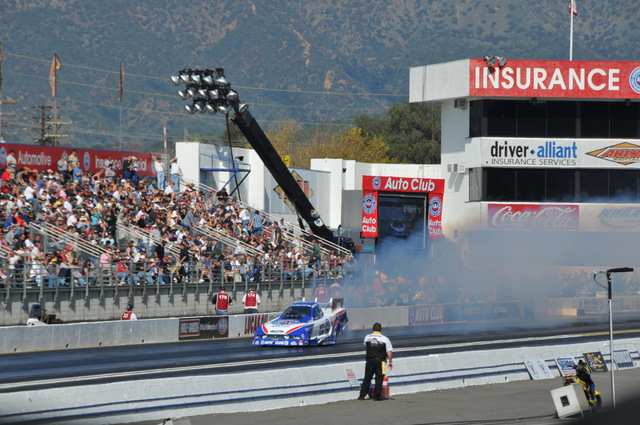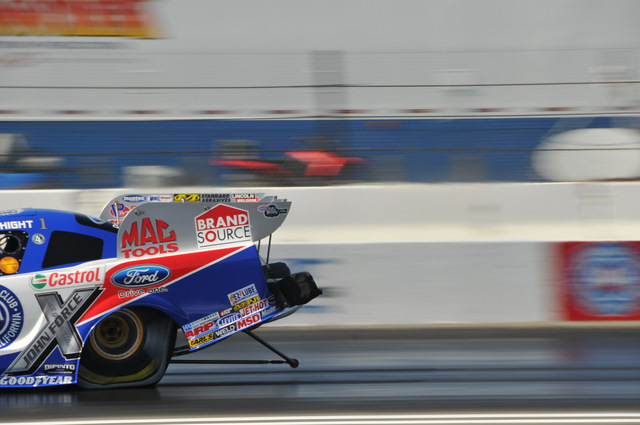 This is my favorite picture .... Check out the rear tire at about the 800 ft mark !!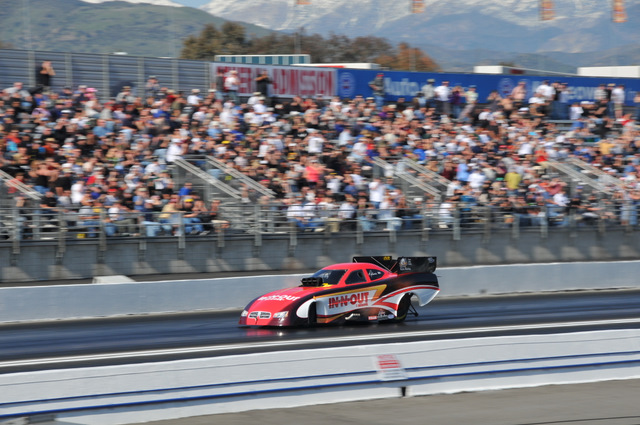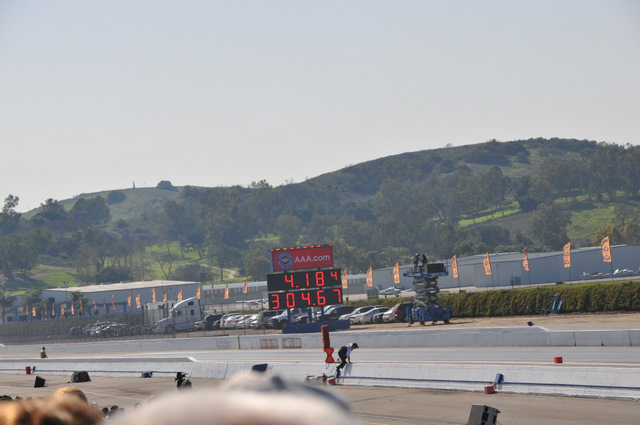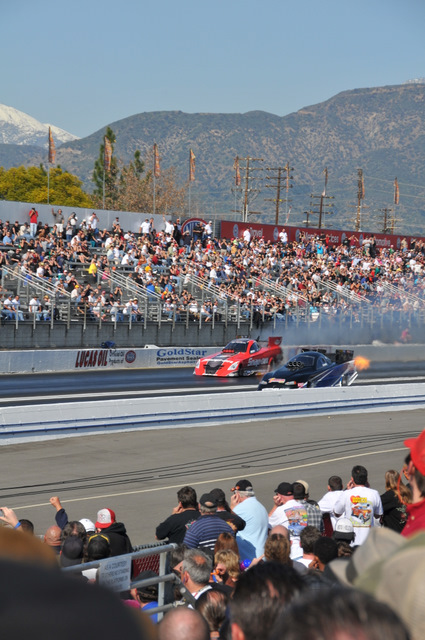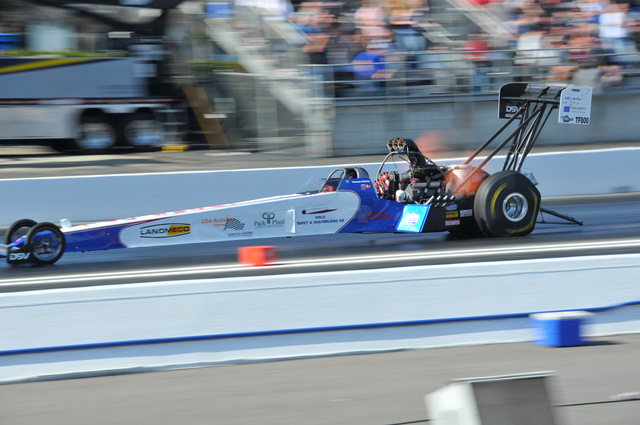 Here is another incredible shot.
Thanks for a great day Art !