North American Road Racing Association (Narra) came to California again this year.
It was held at a brand new facility, Chuckwalla Valley Raceway. It is a fun track with some neat
driving features. While it is a much slower track than others we typically run at, it was great for those
who are just starting out. A handful of guys came out and went through the "Green Group" as first timers
and a whole bunch of us, which have earned our place in the Sidewinders, were also present.
It was perfect track weather, mid 70's and a very light whisper breeze.
A special THANK YOU to Dan and Cathy for doing all the work on this event. They brought drinks and
snacks for us and gave us a great place to hang out between sessions.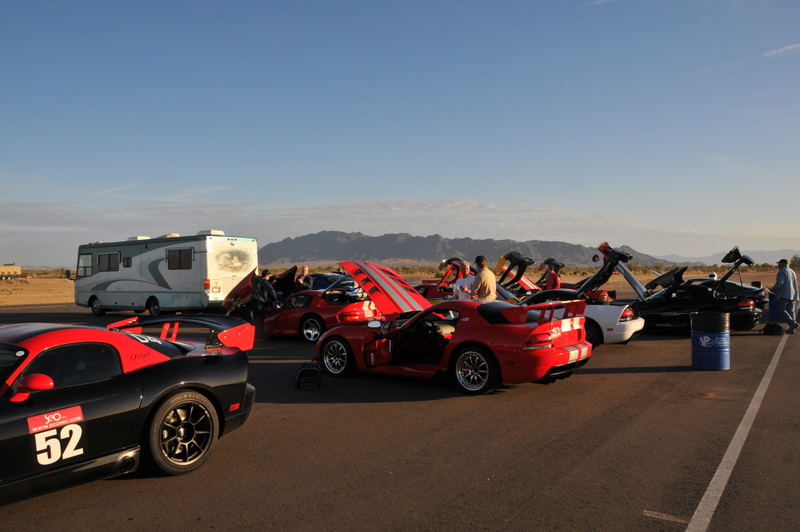 First thing Sat morning was Tech Inspection.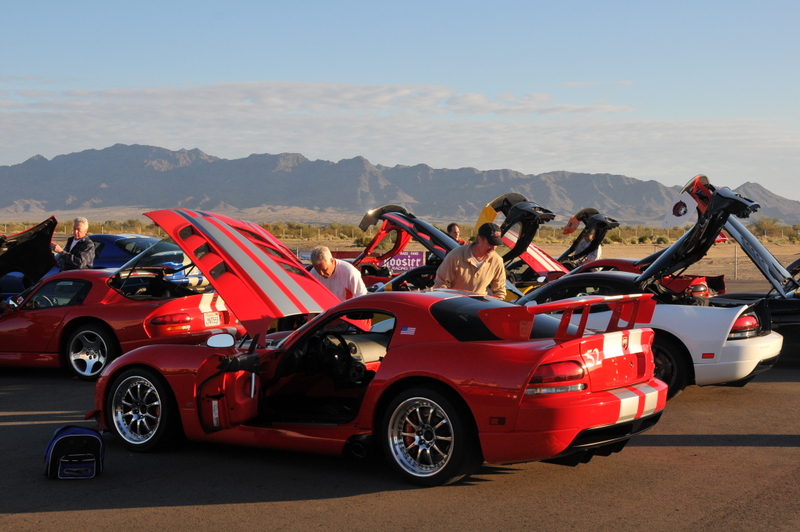 Everyone was busy checking the torque on the lug nuts, adding oil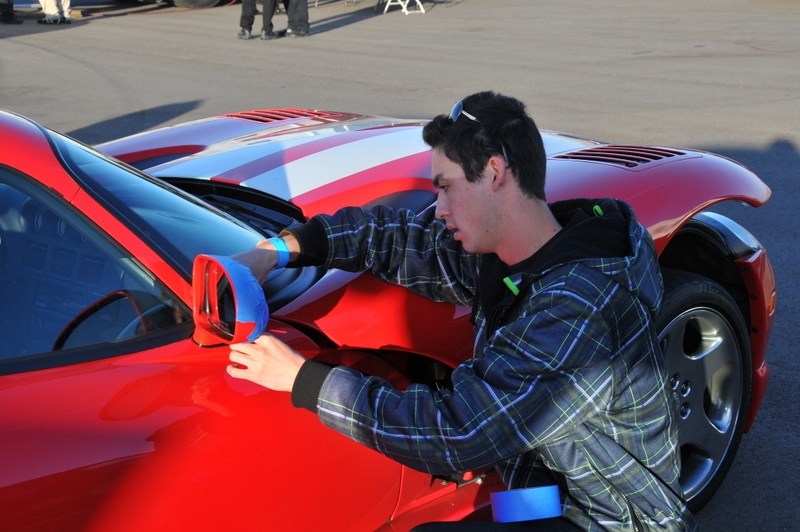 and of course adding the blue tape which helps with aerodynamics.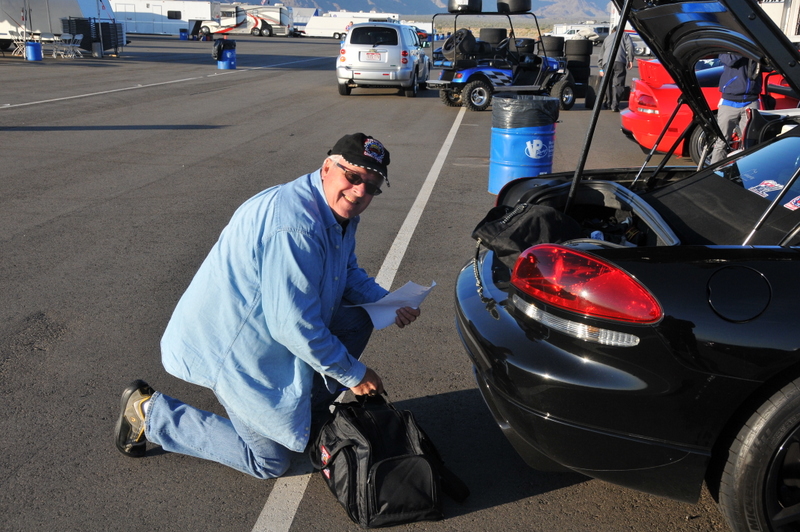 Bruce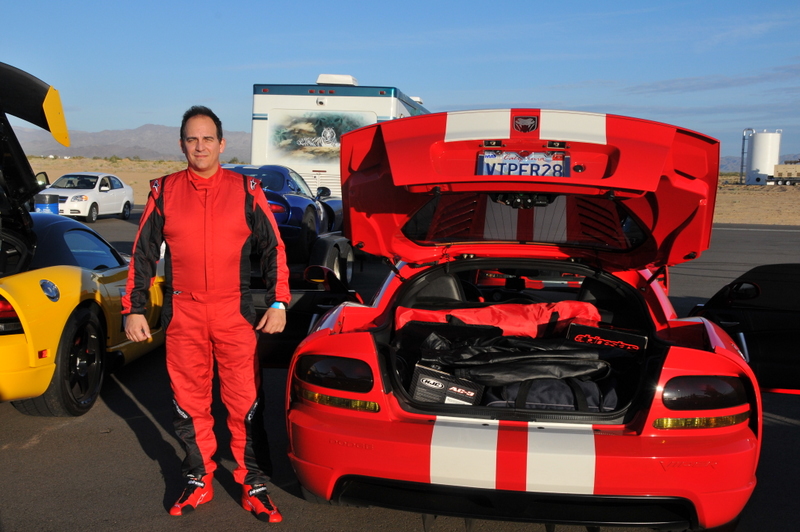 Angel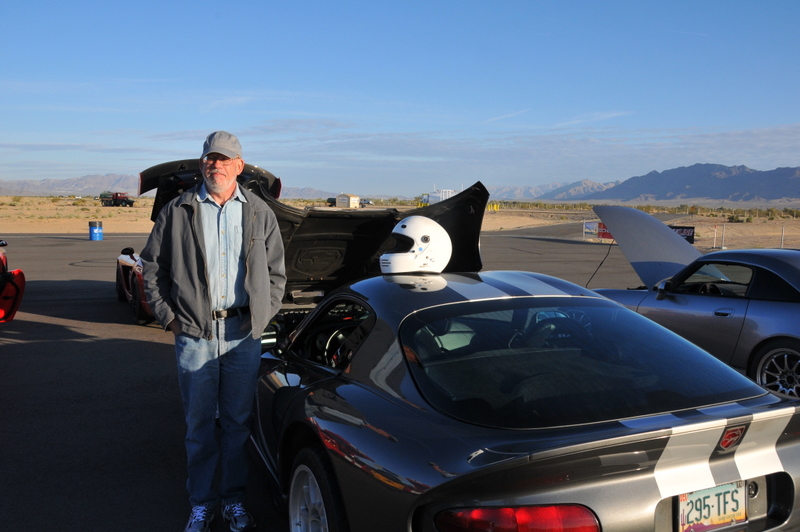 Jim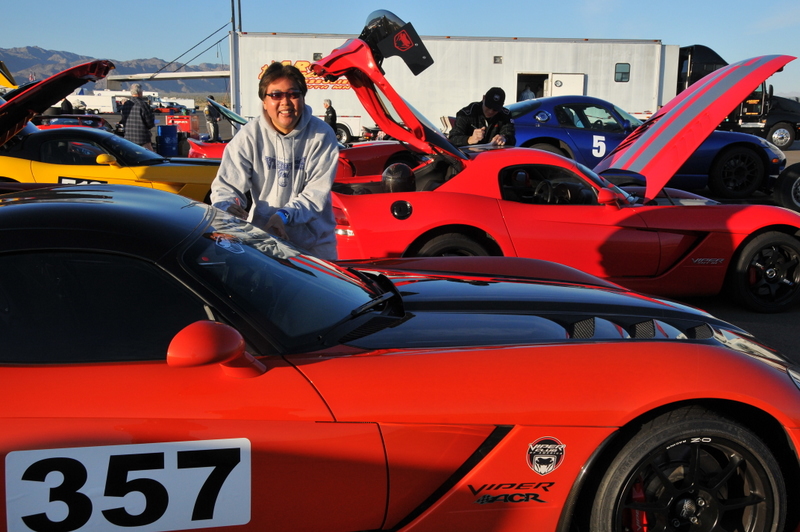 Ben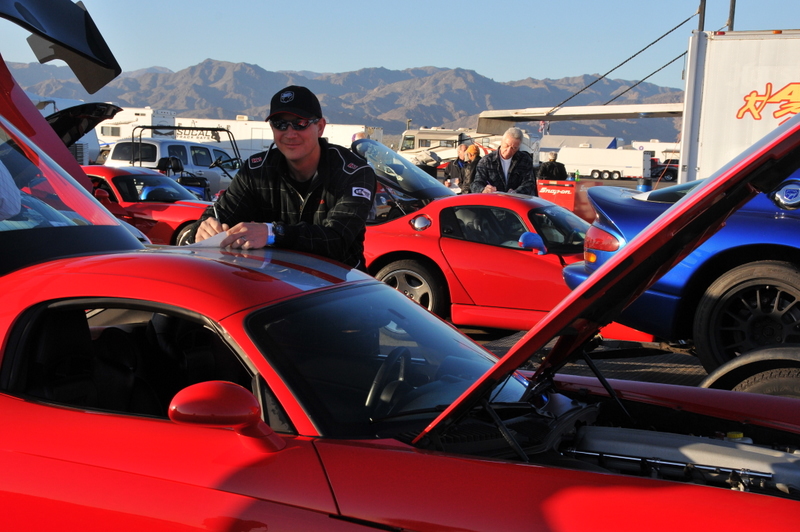 Scott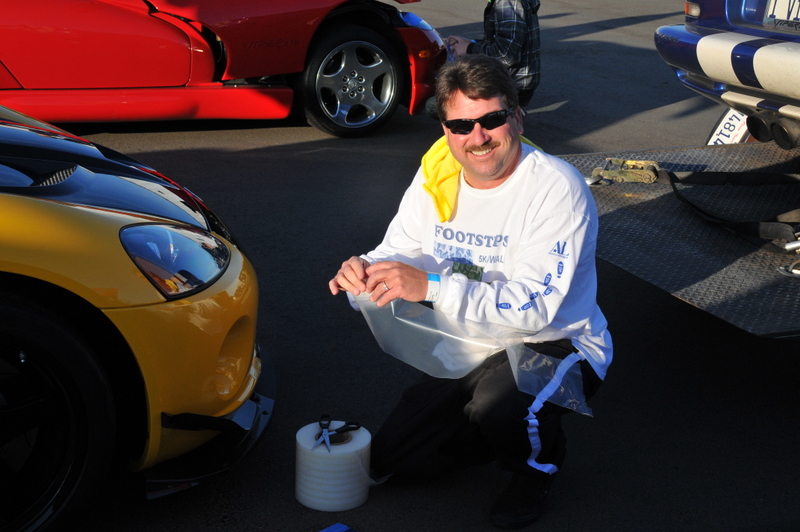 Eddie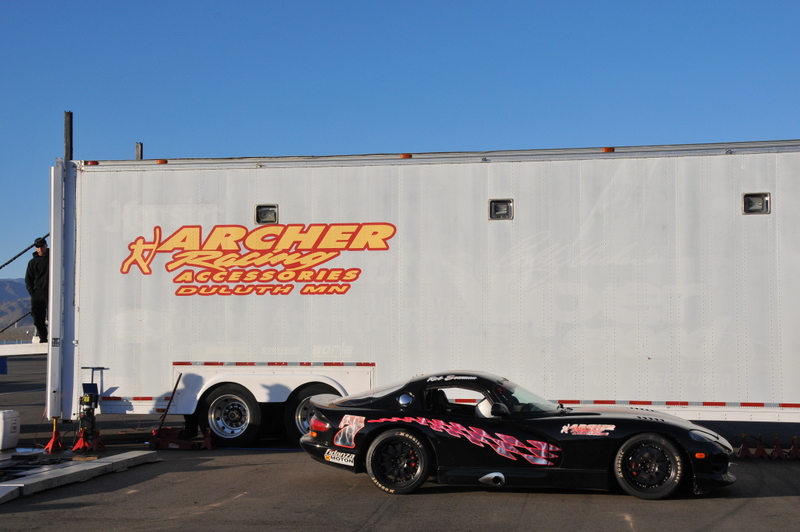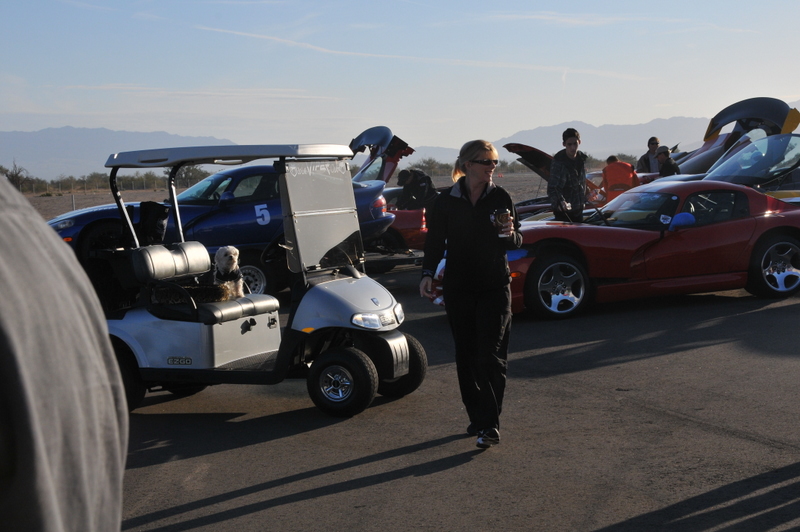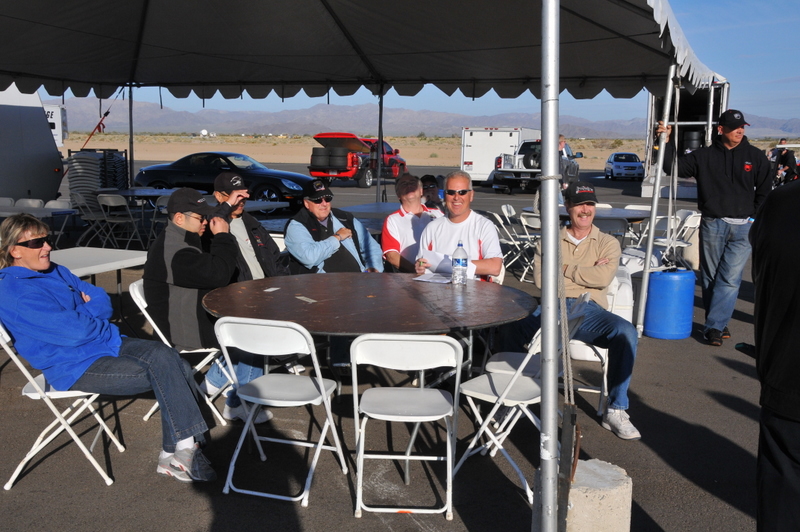 After Tech, we went to the Drivers Meeting.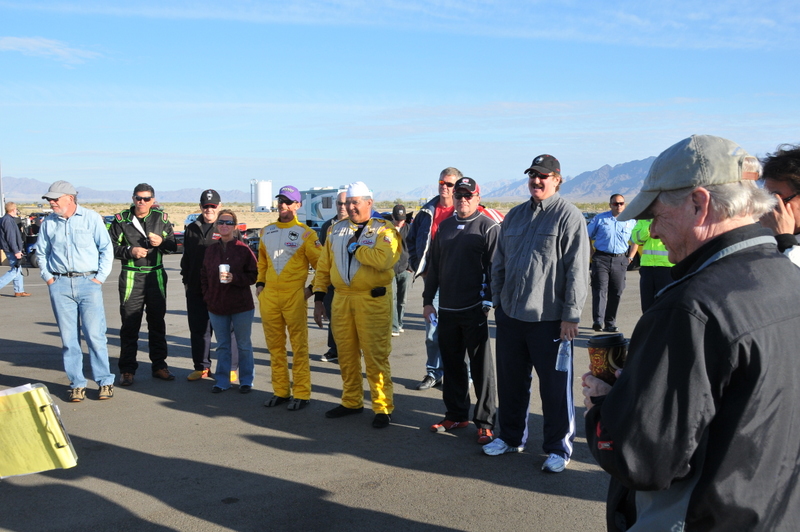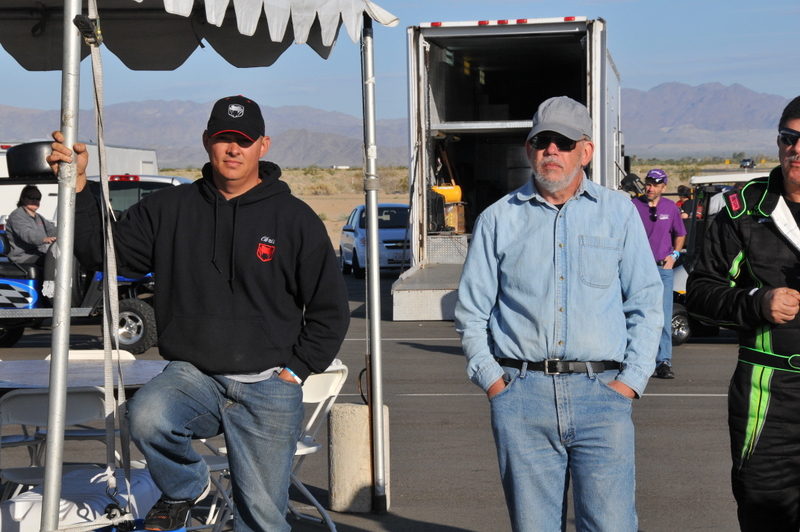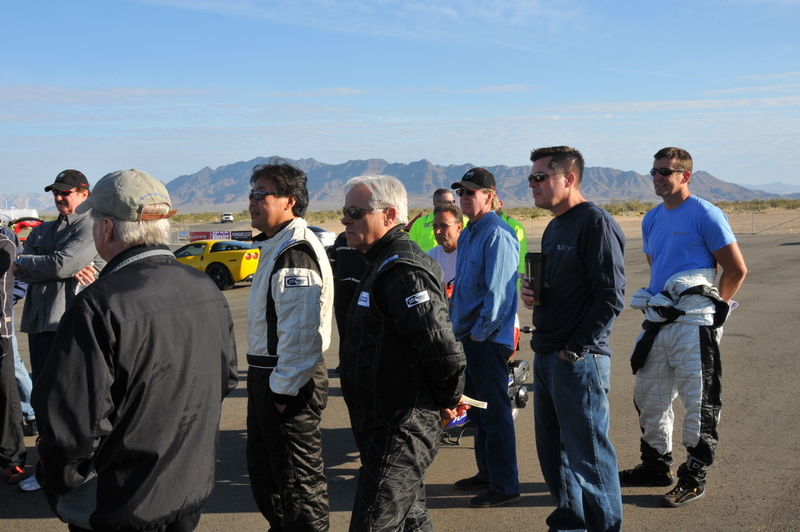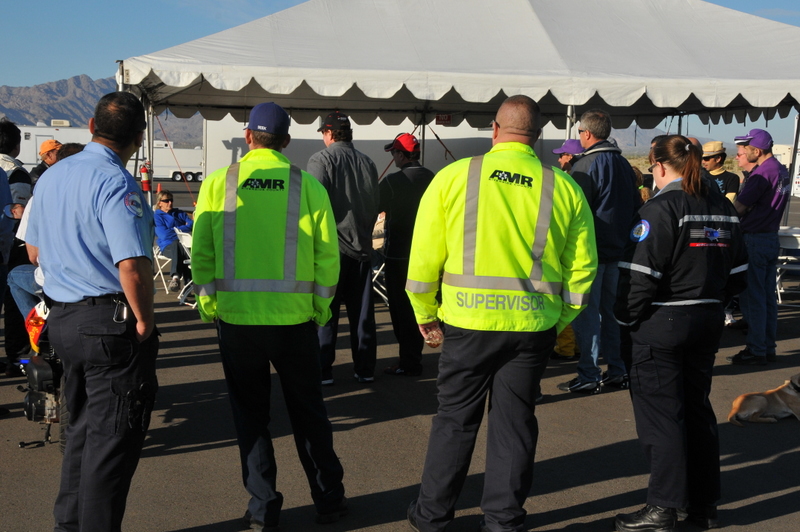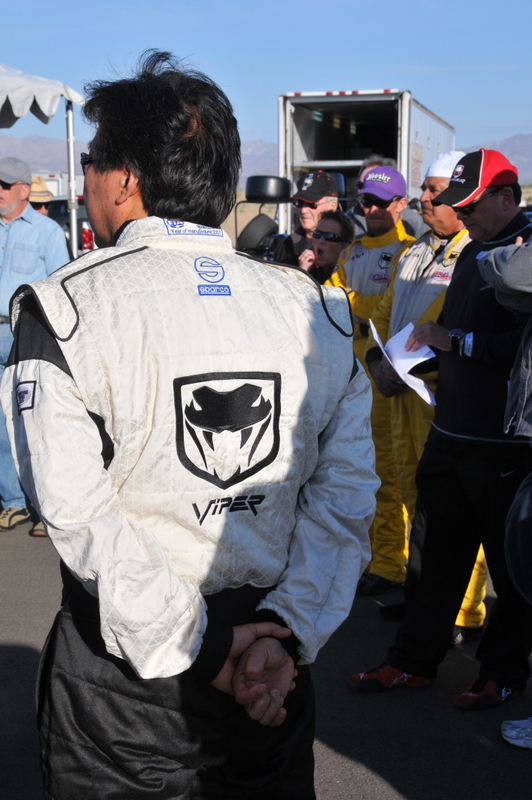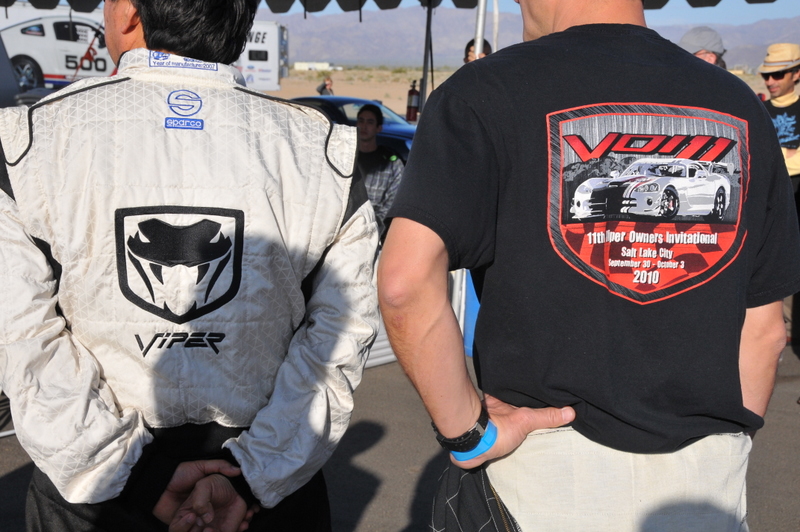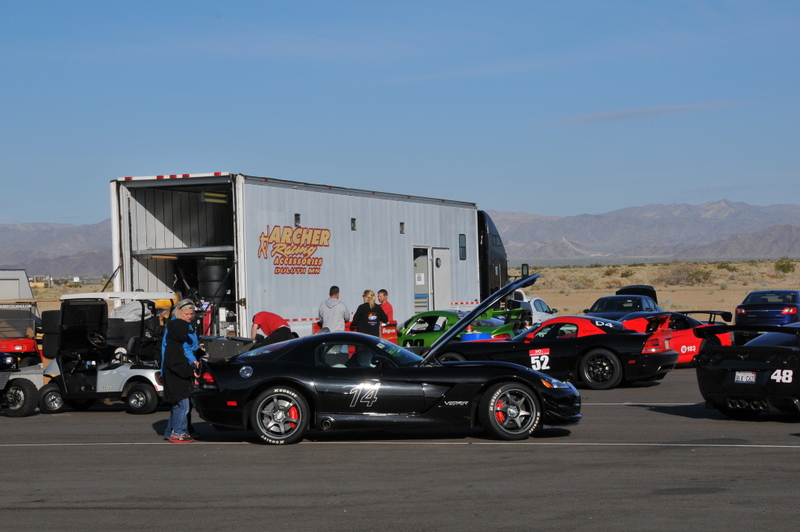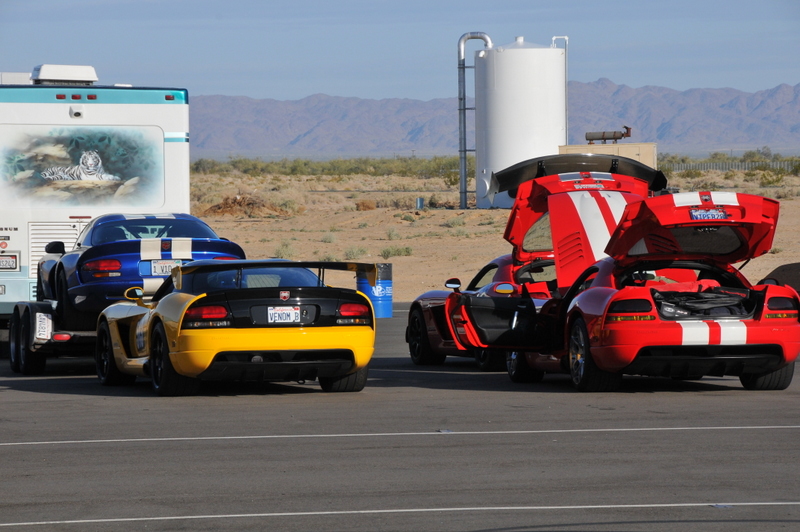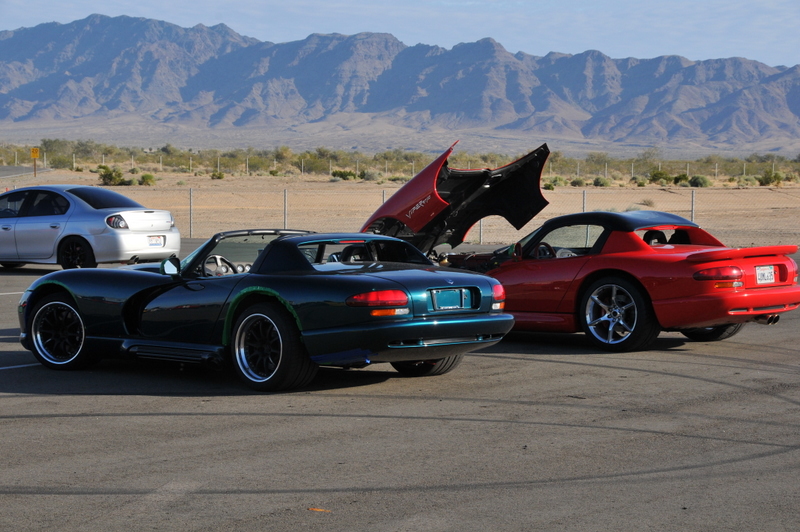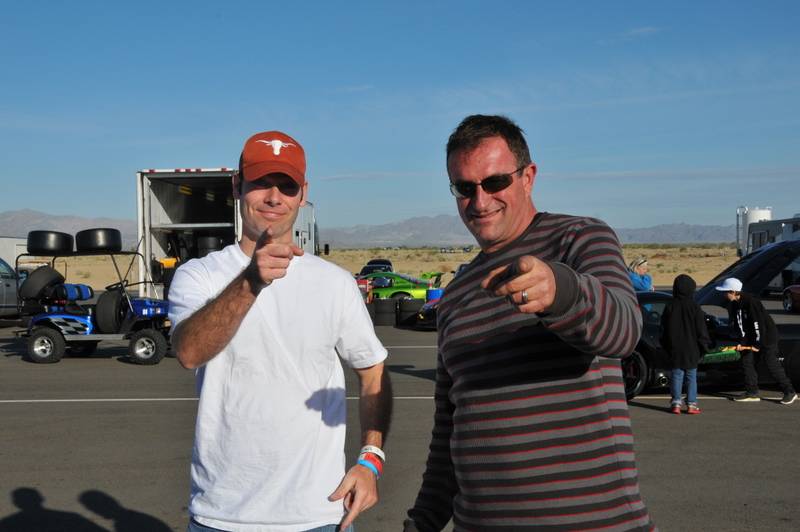 Mike and Randy already pointing fingers ! Or maybe practicing for point bys???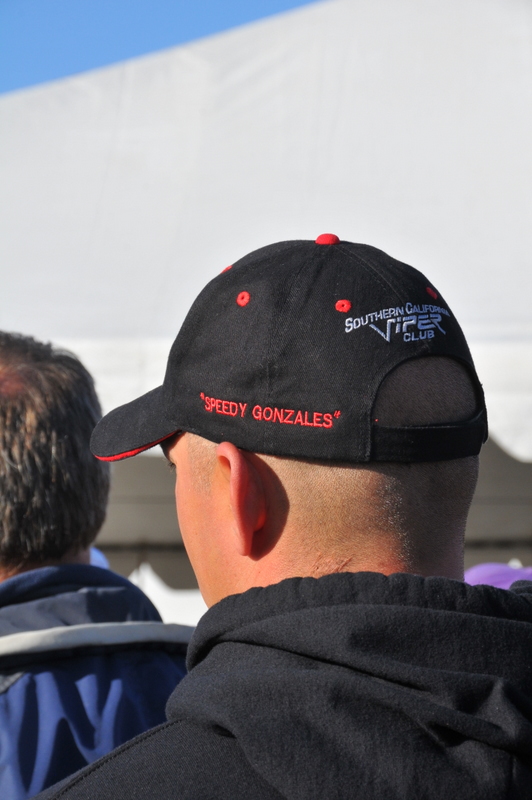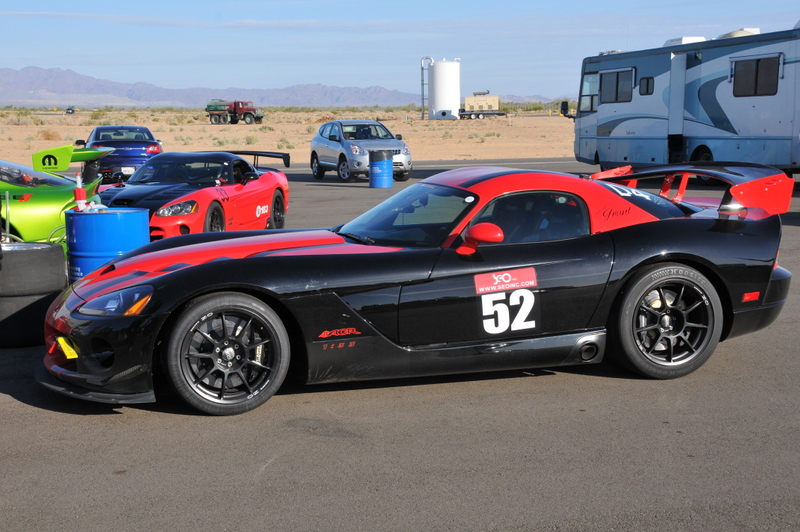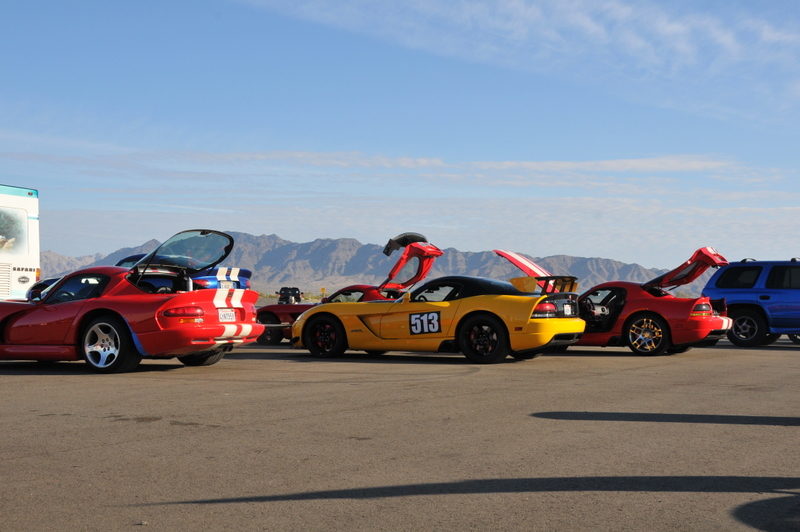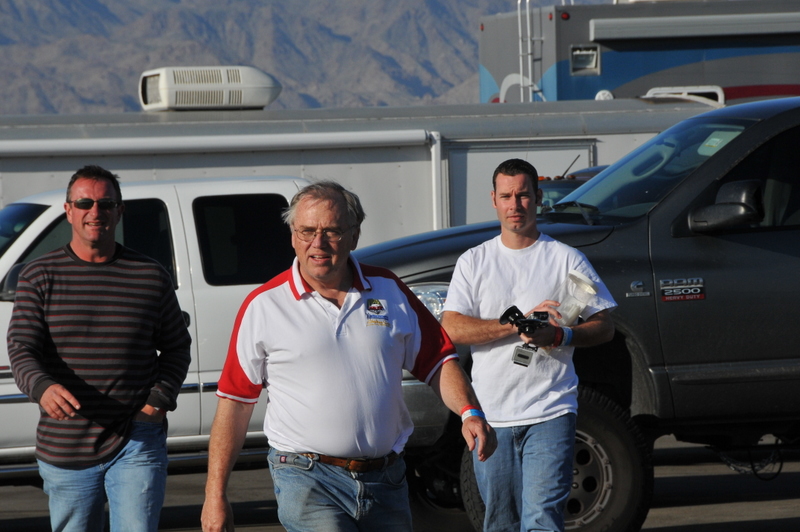 The original SD Bad Boyz !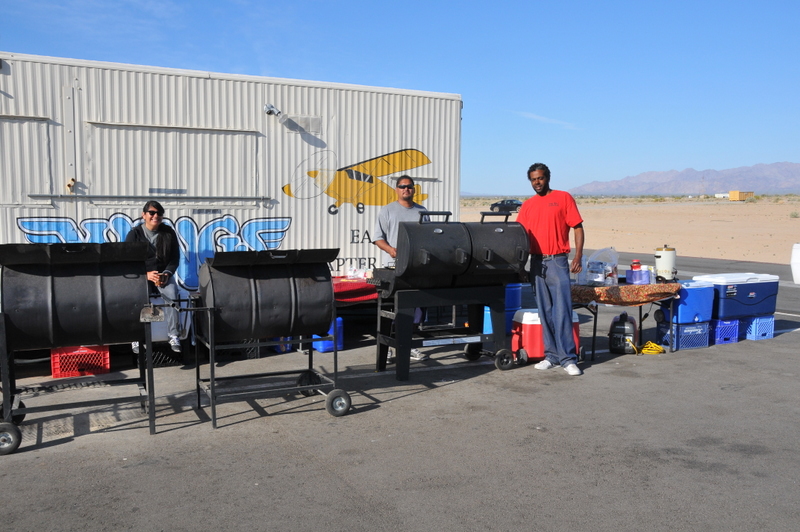 Our chefs for the day! BBQ was smelling awesome at 8:00 in the morning. What time is lunch?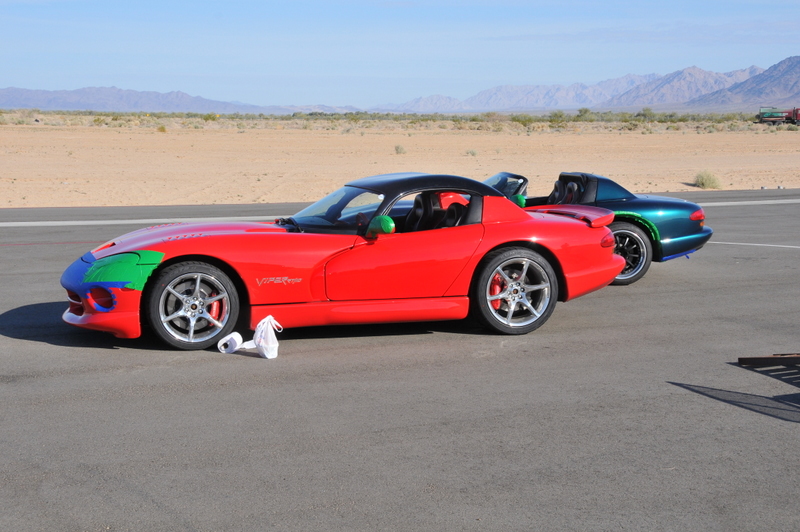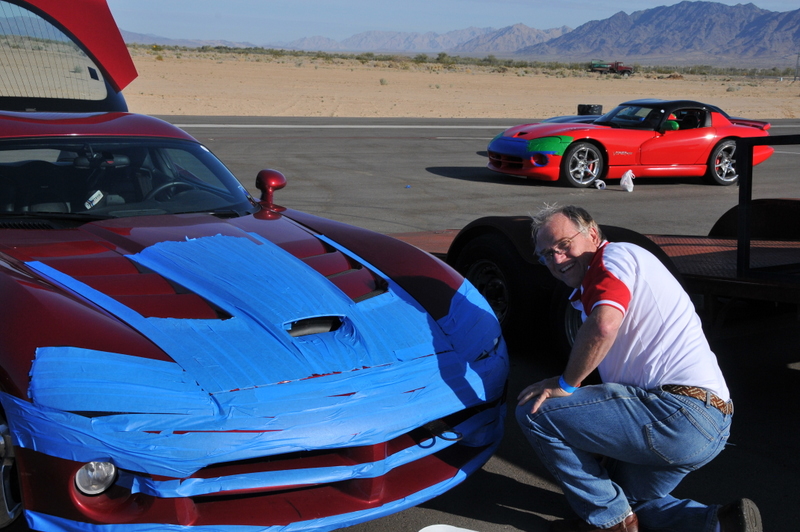 David's blue bra service.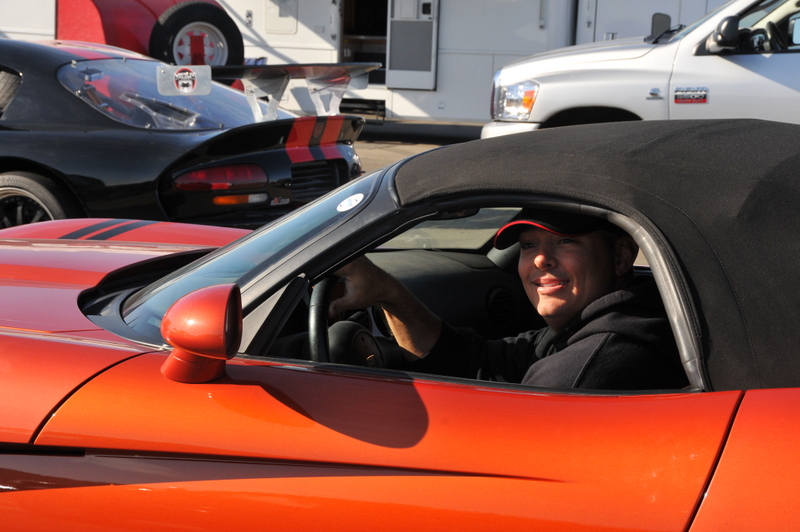 Chris was thinking about it pulling in to get the blue tape too, but decided it might be smarter
to change his brake fluid,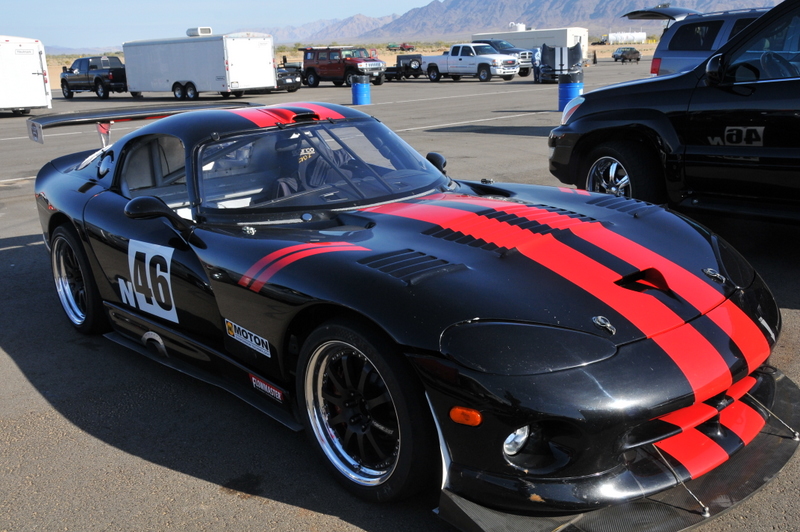 Tim's new race car.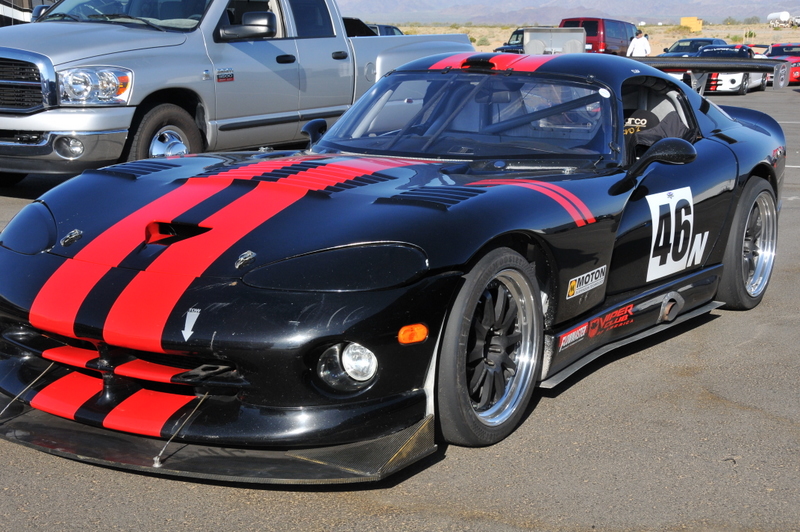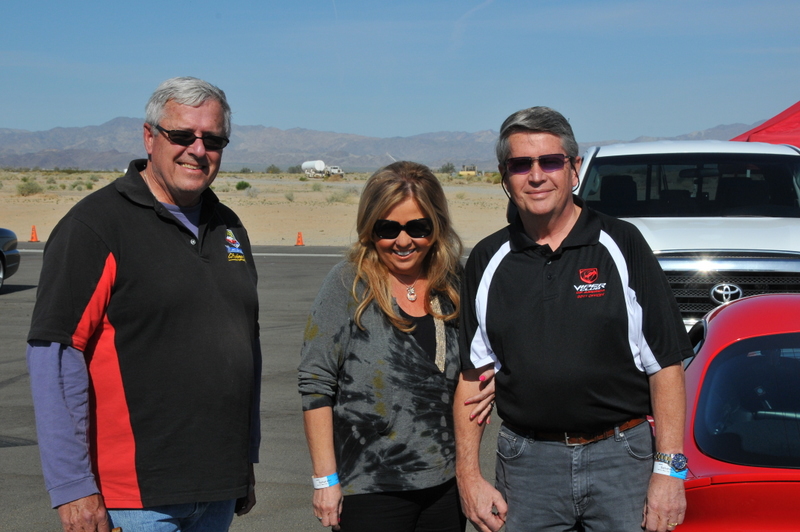 Bruce, Melanie and Greg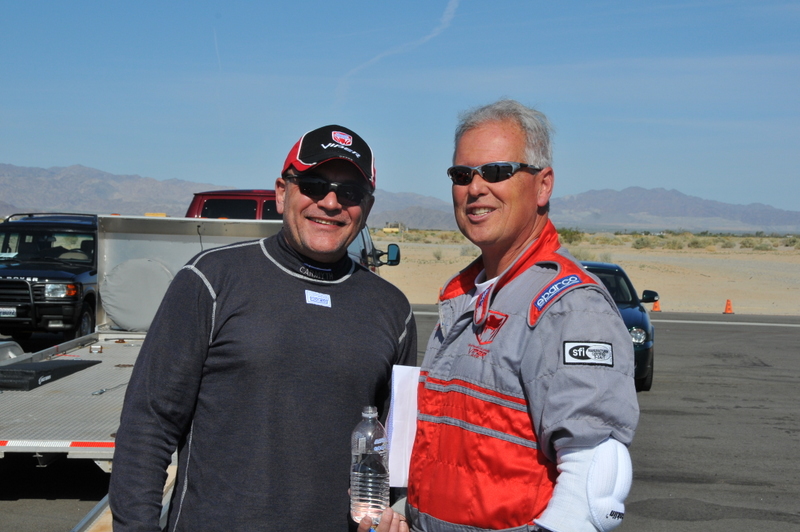 Garry and Mike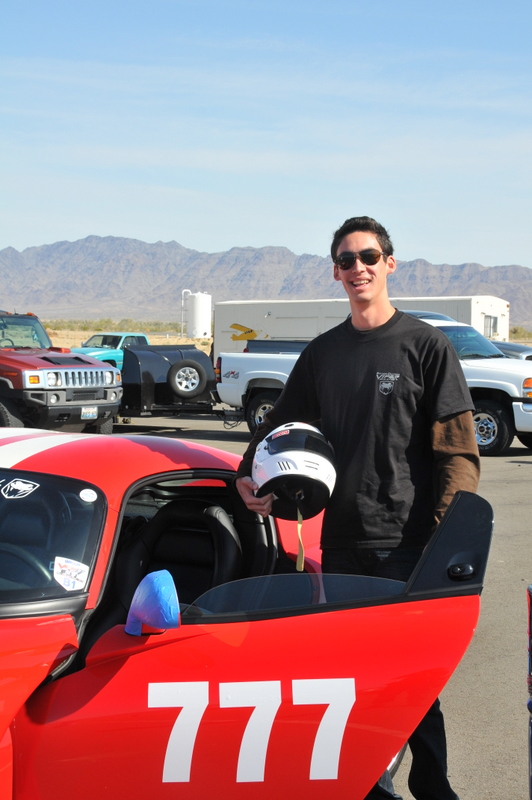 Happy b-day Shawn ! What a great present your dad gave you !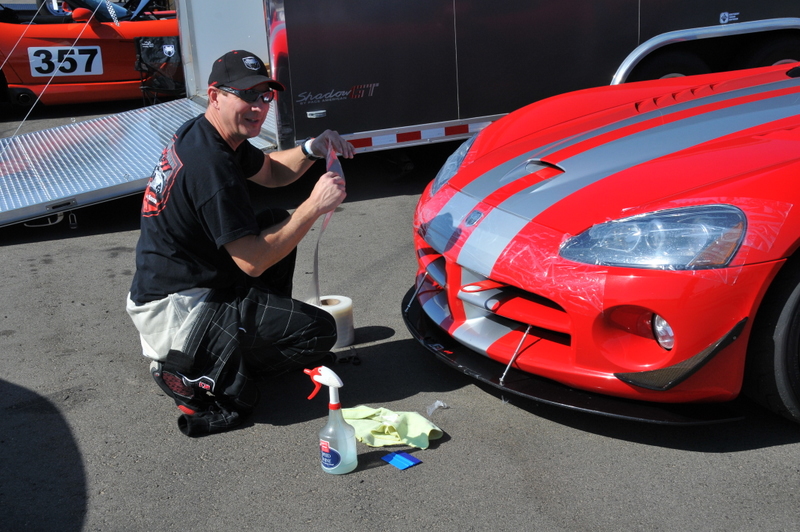 Hirko's clear bra service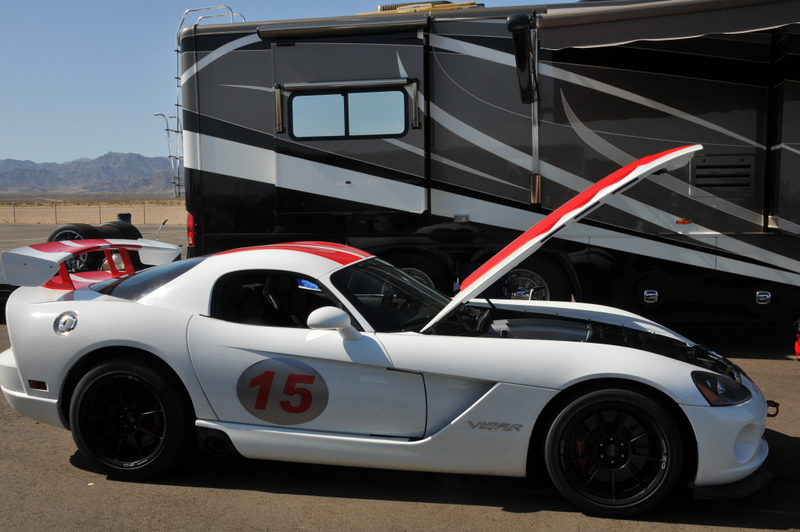 Scott's 2010 car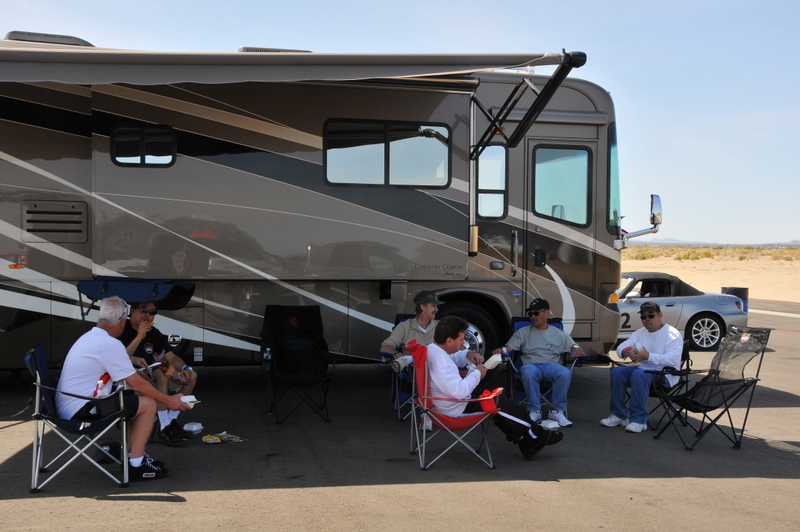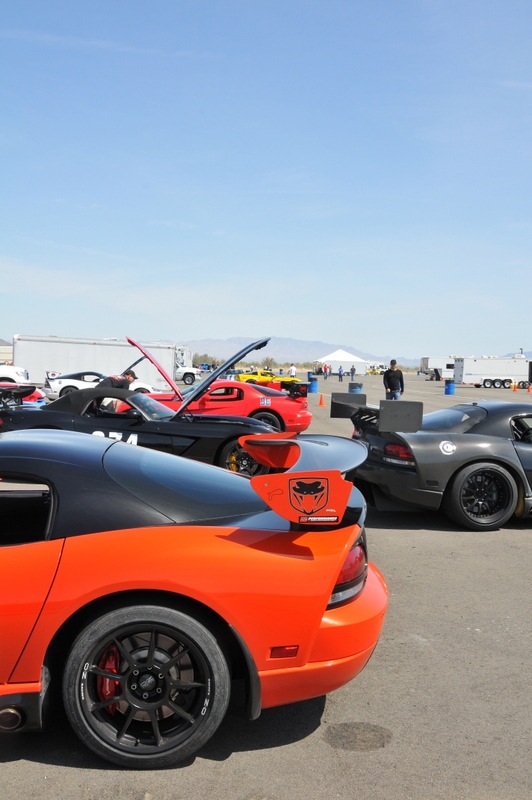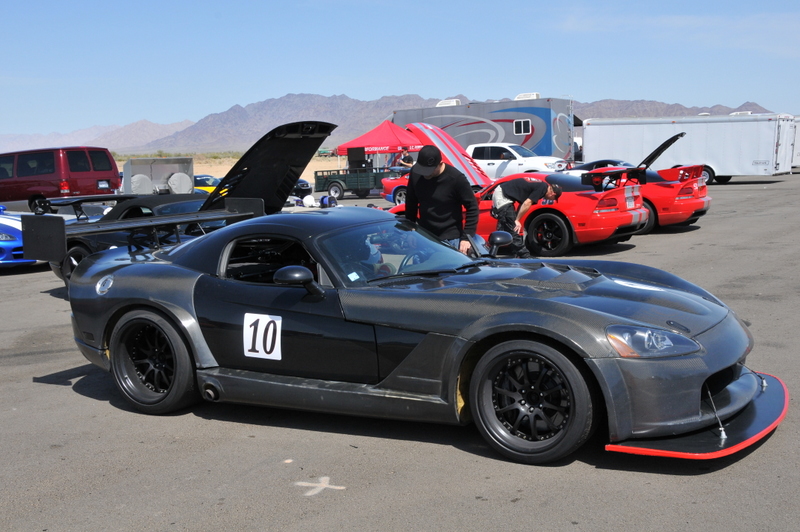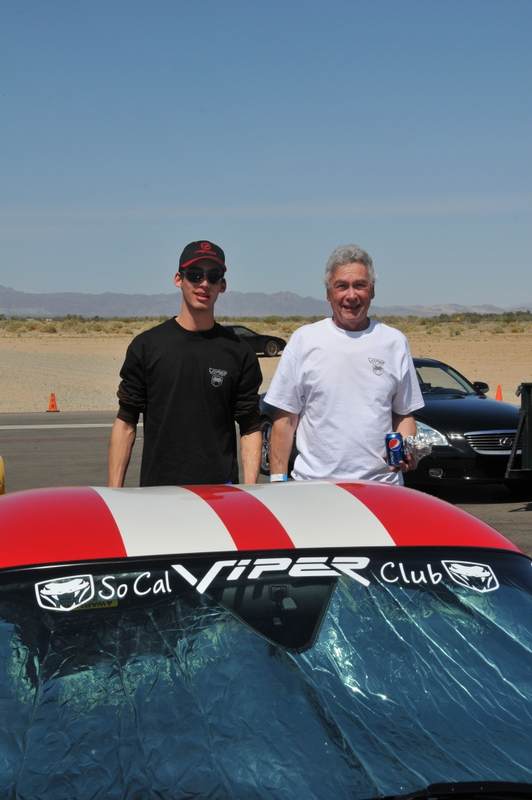 Father and Son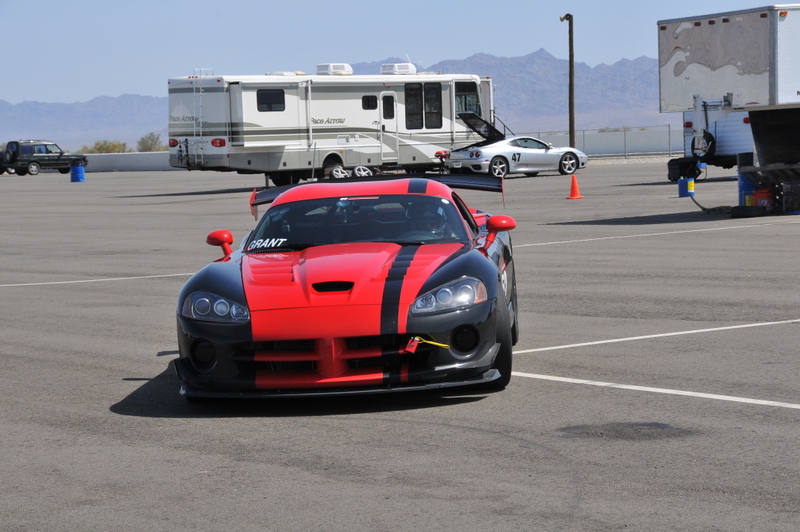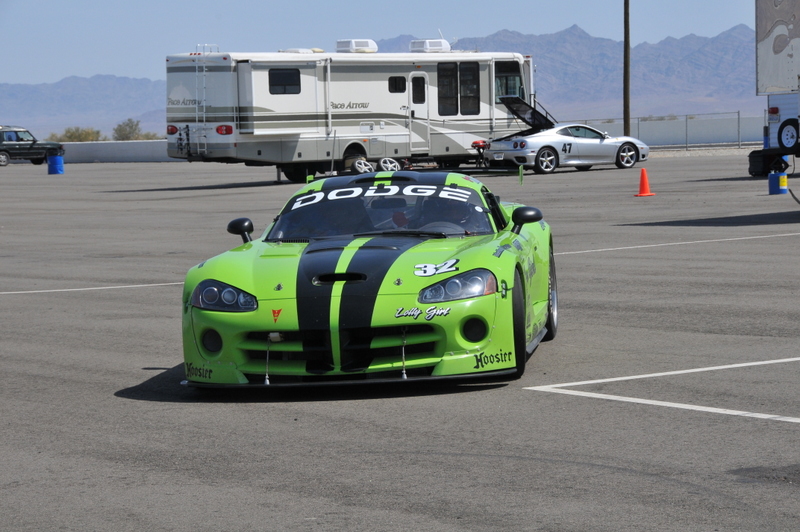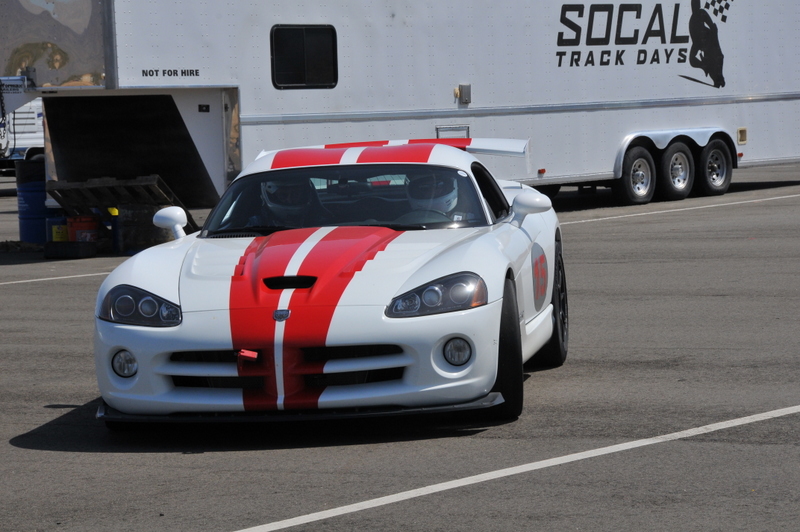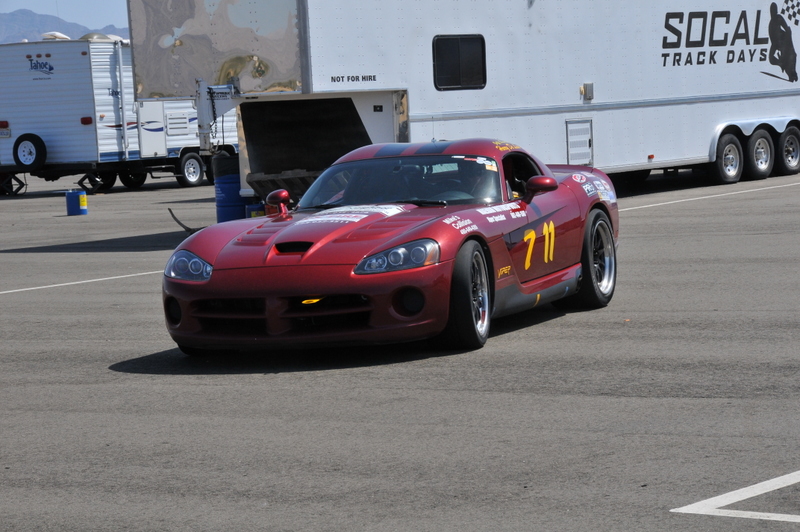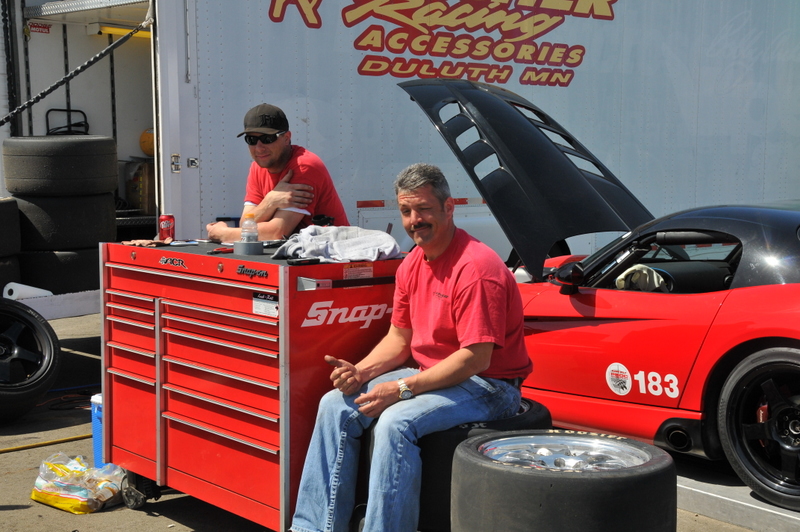 John Archer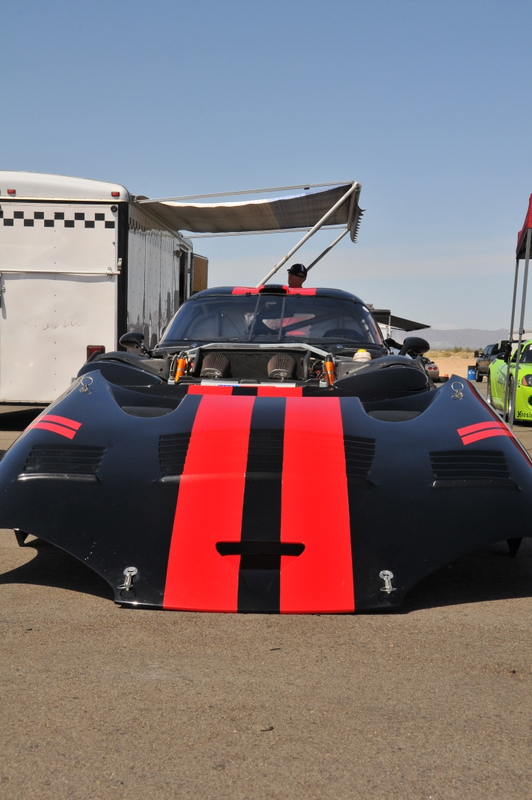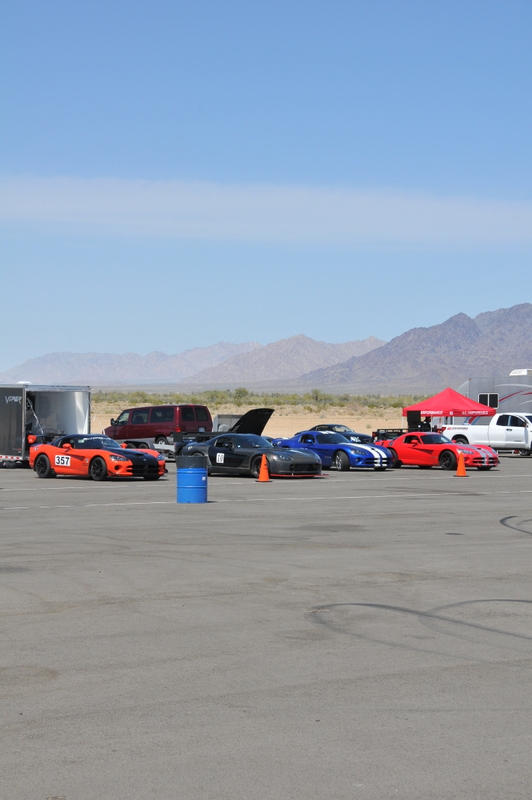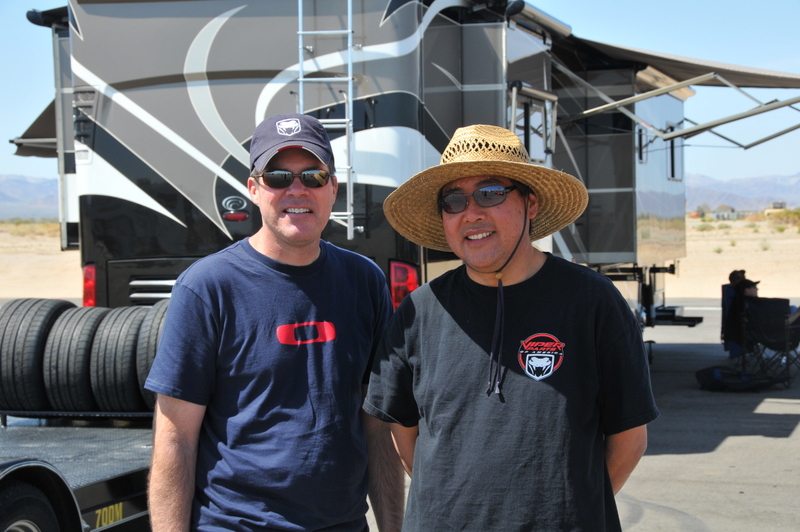 Scott and Ben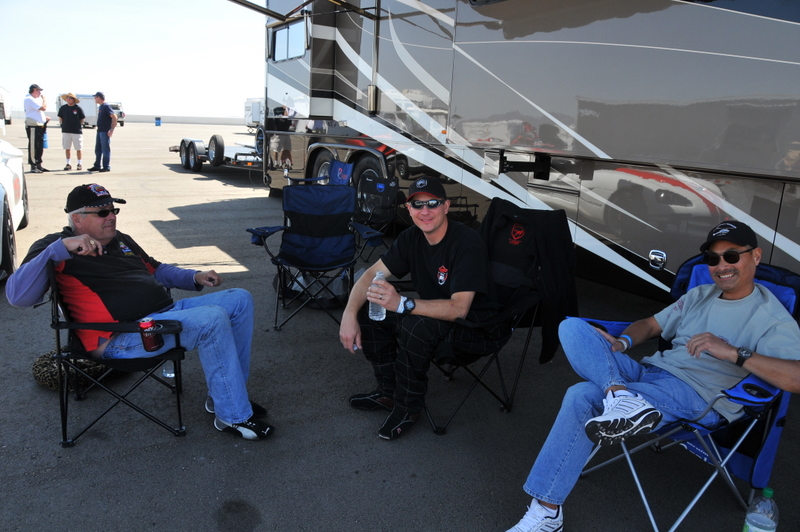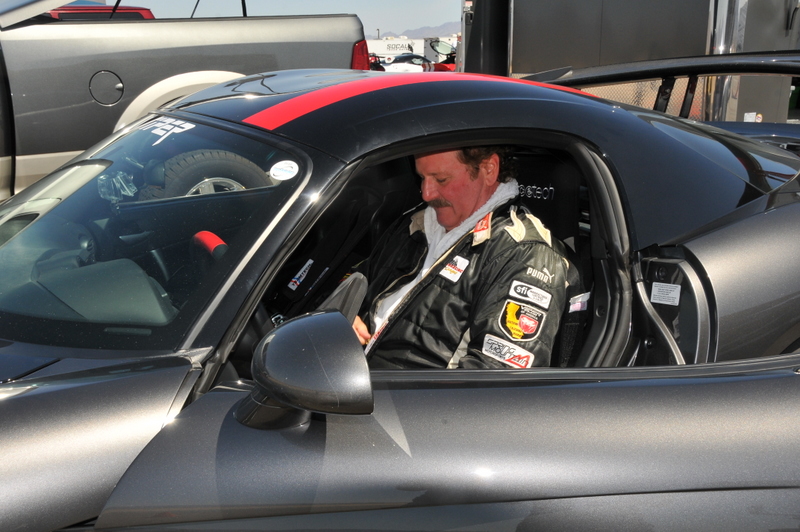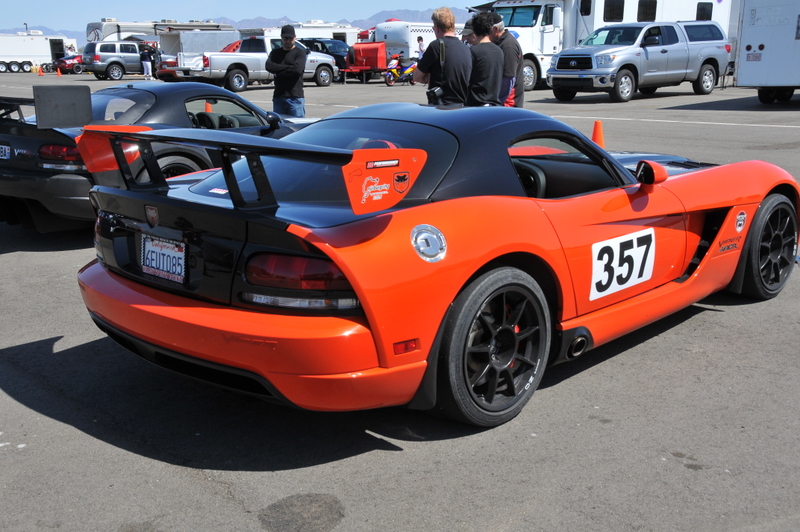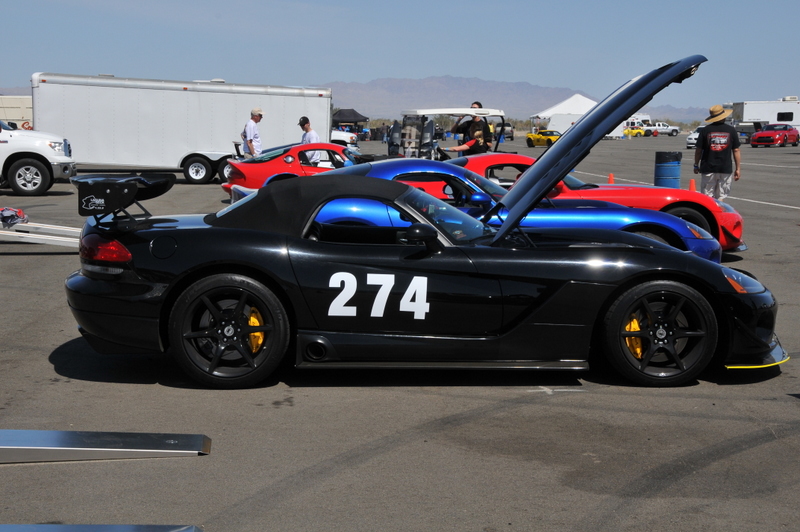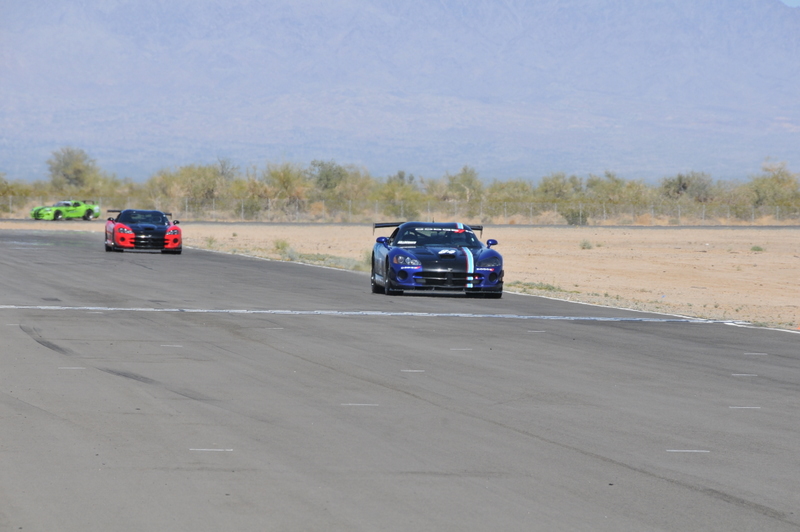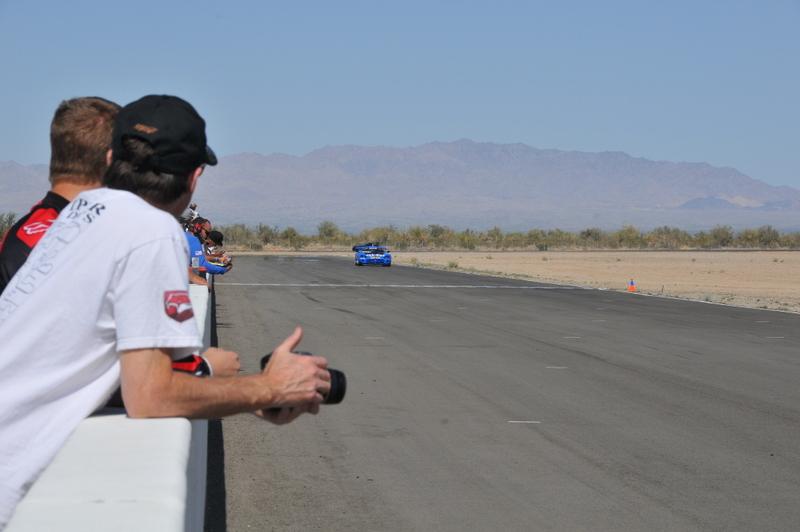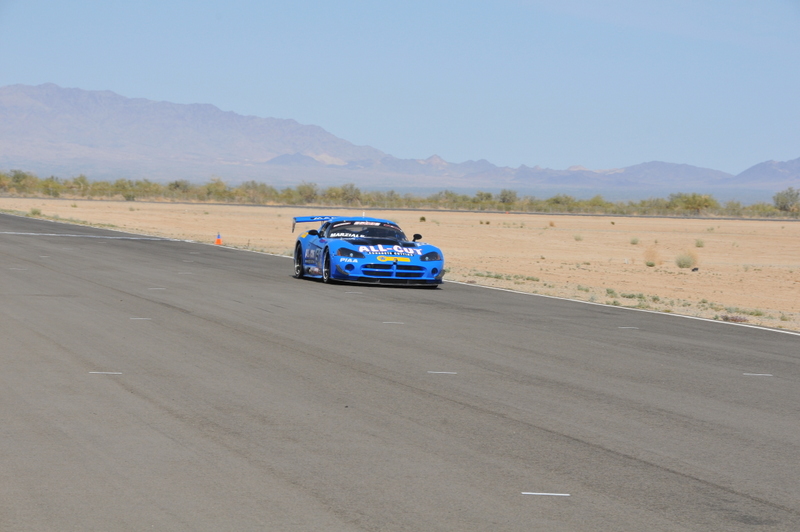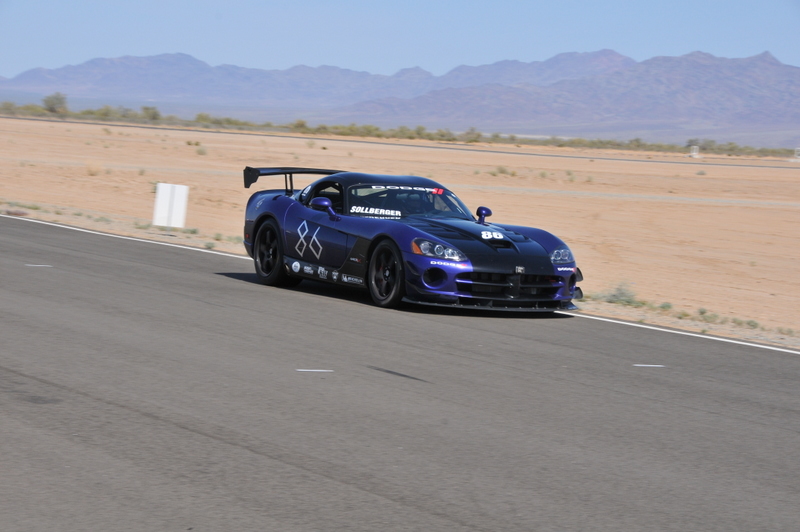 OK...so this is not good. 5 year old Hoosiers started to delaminate while on track.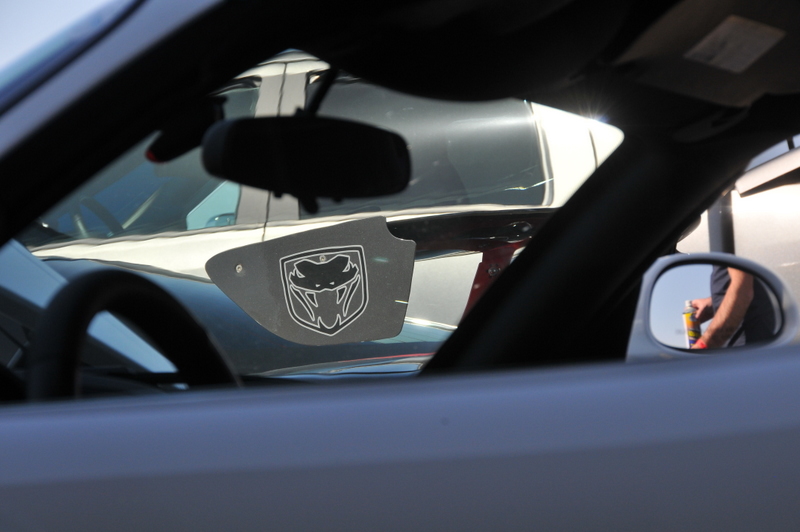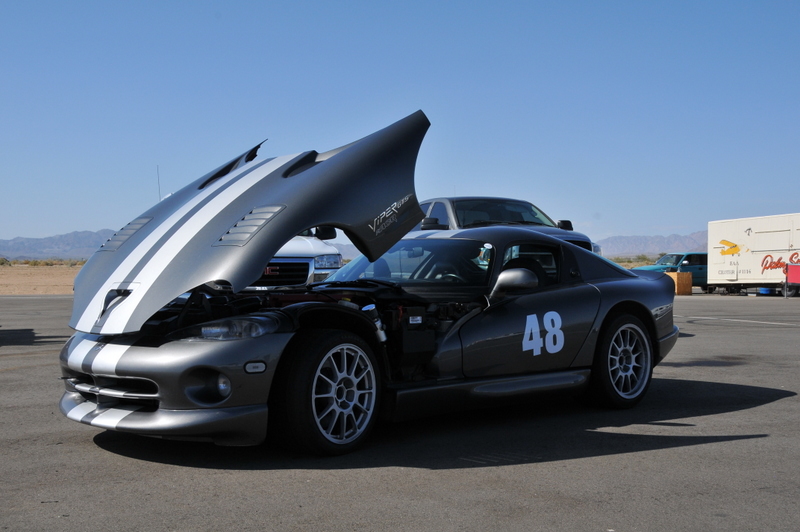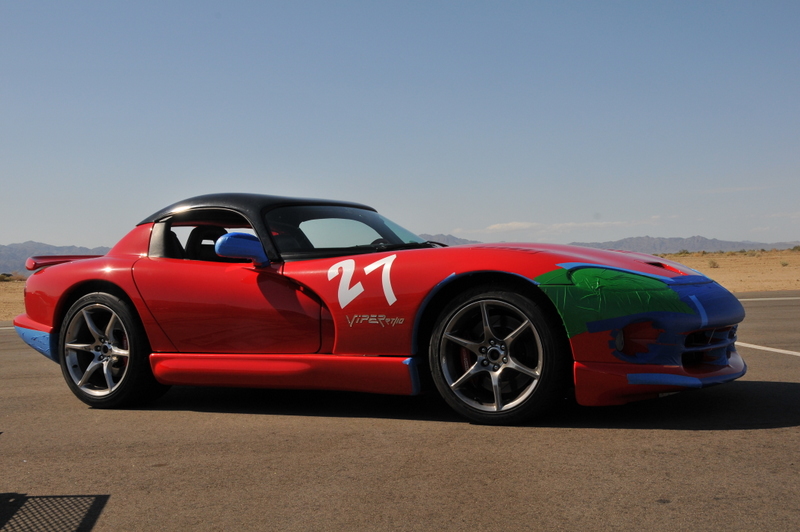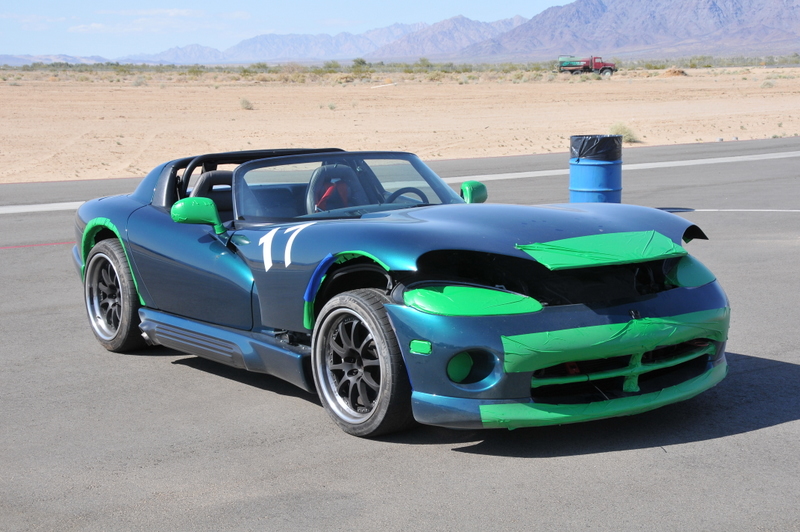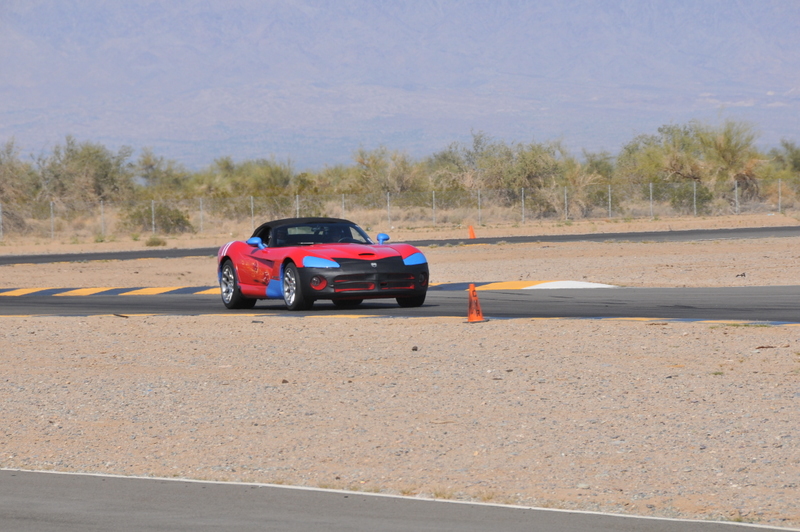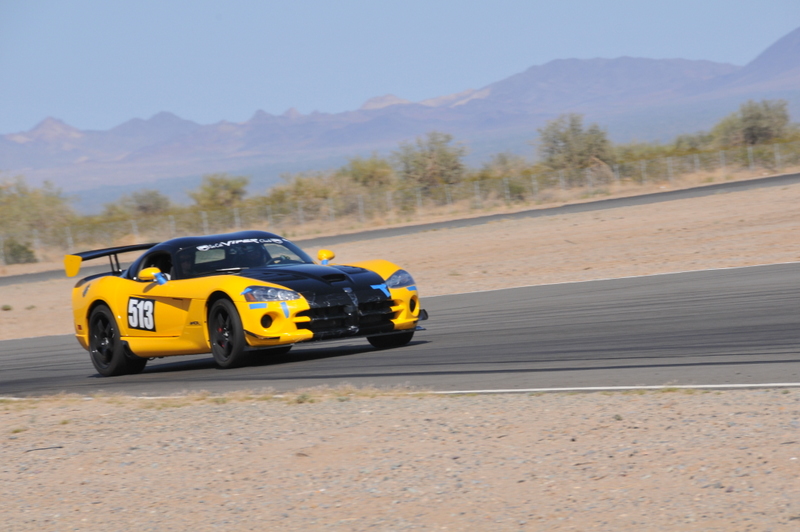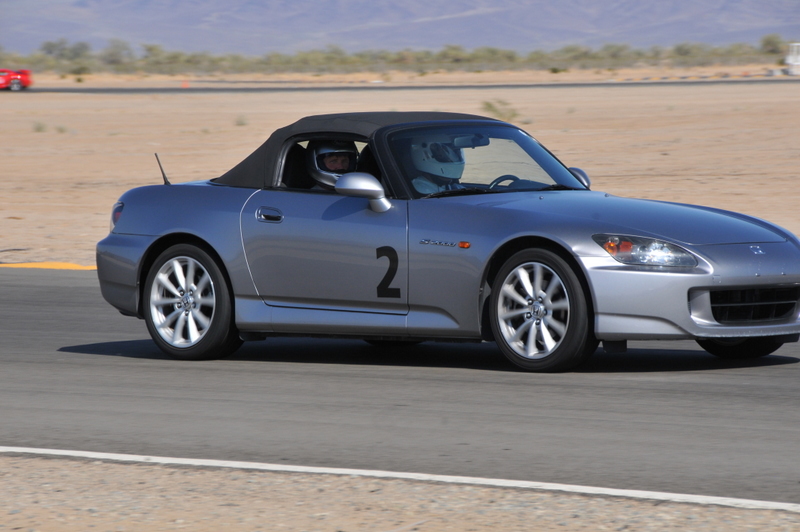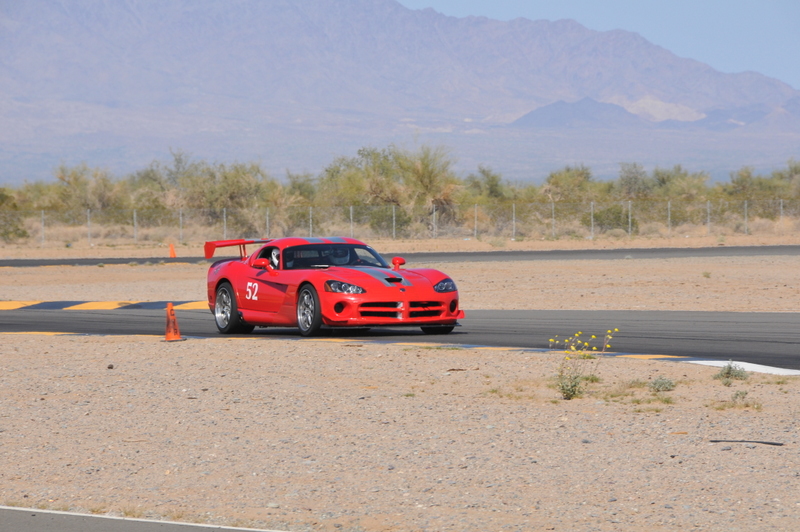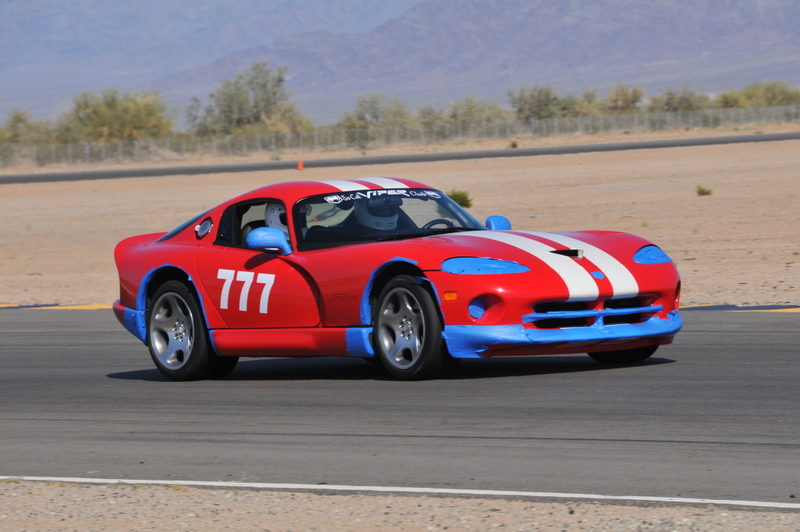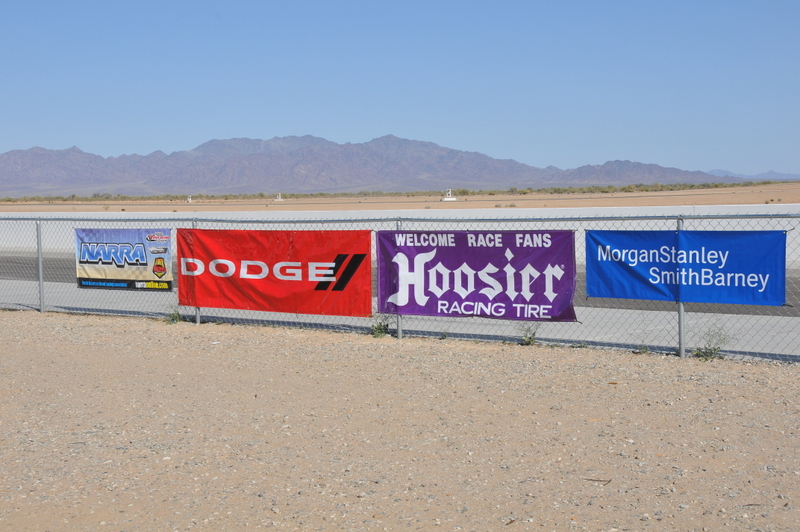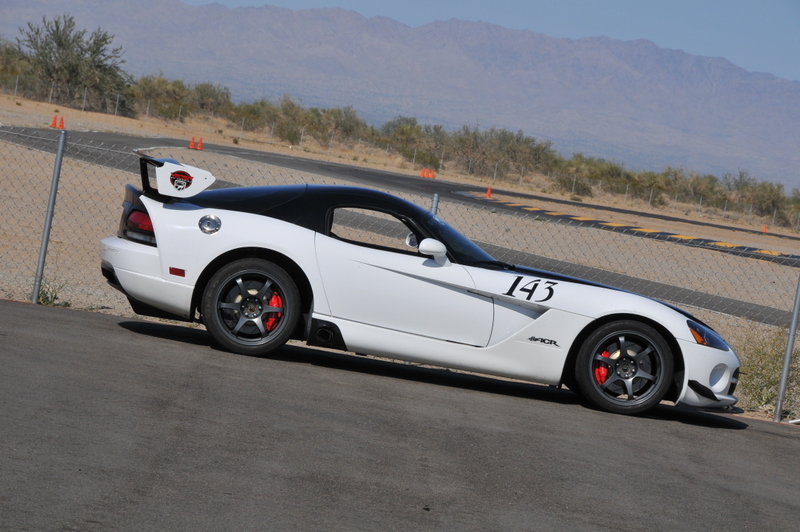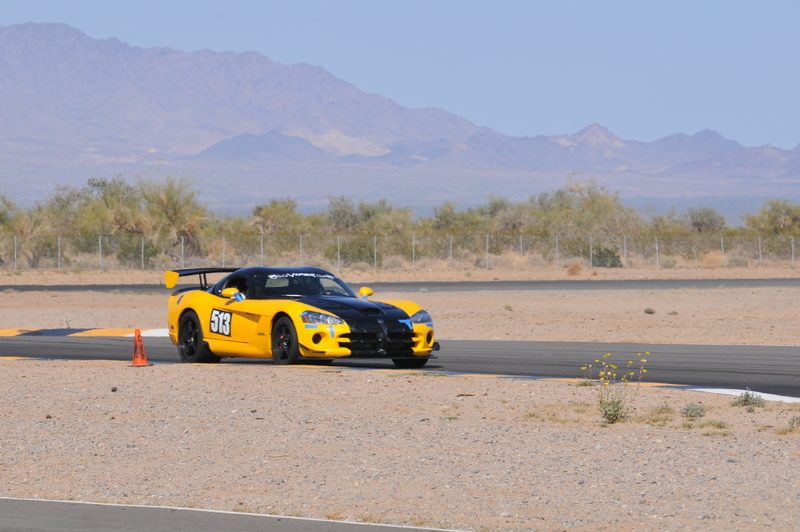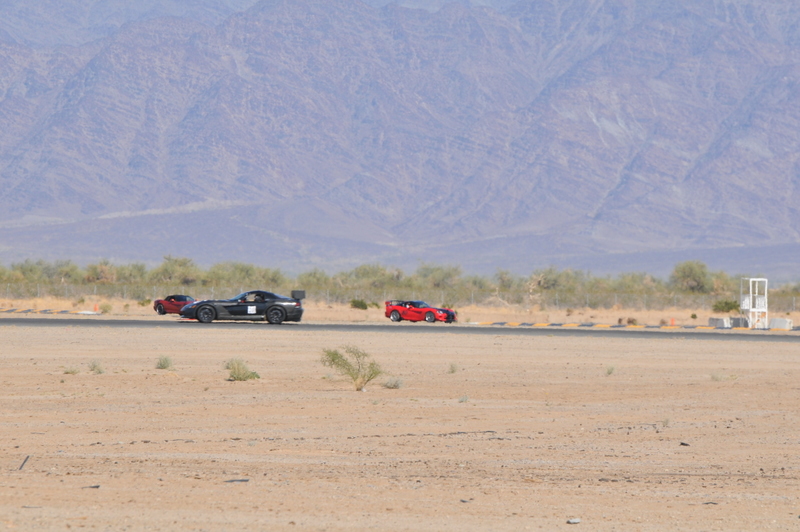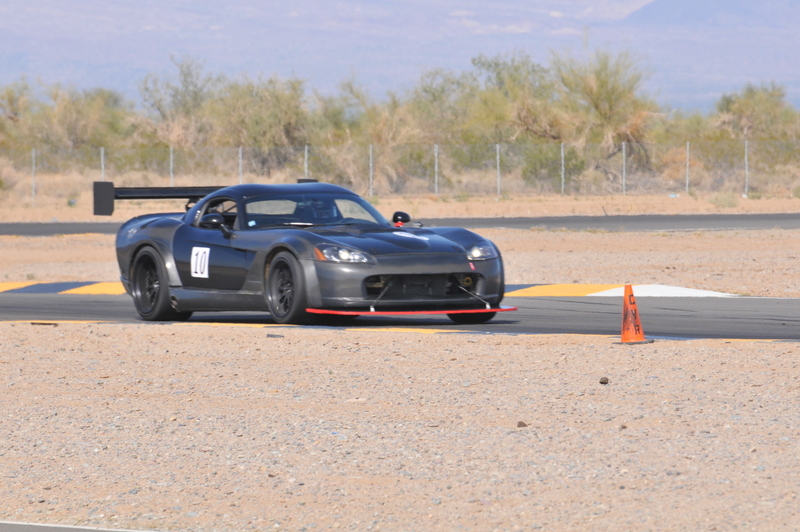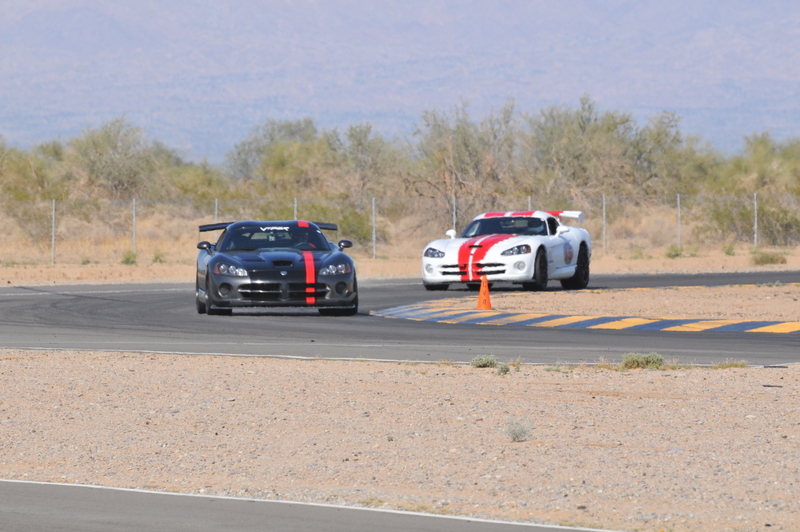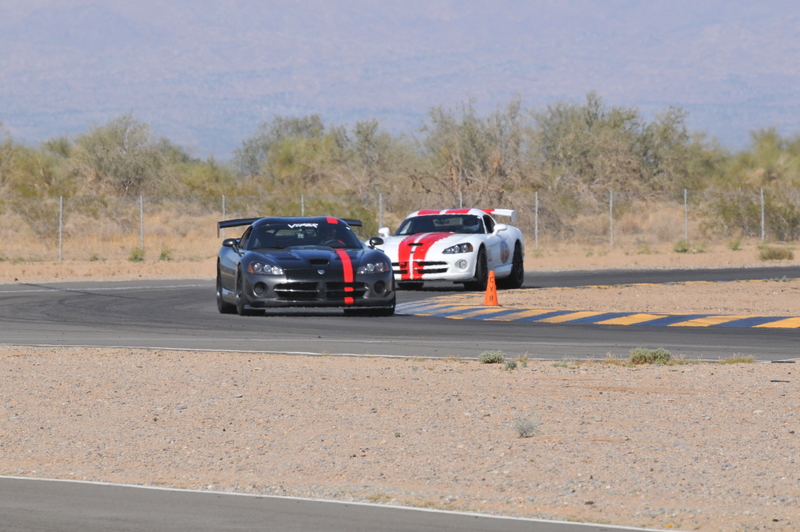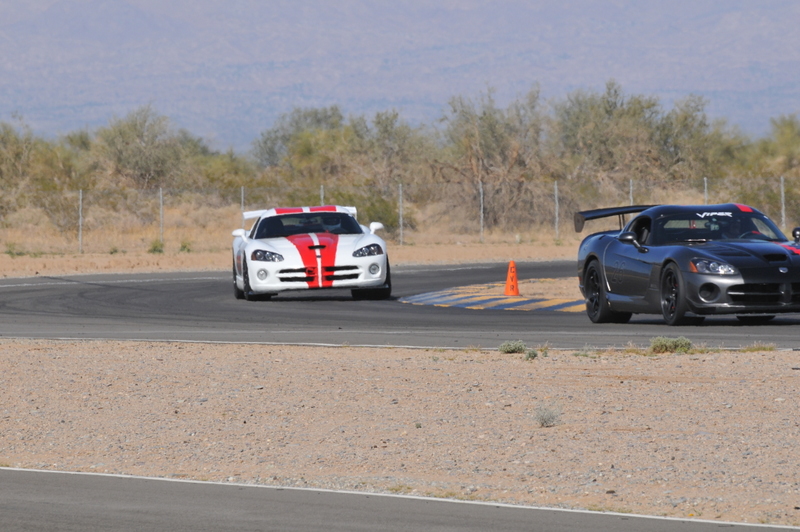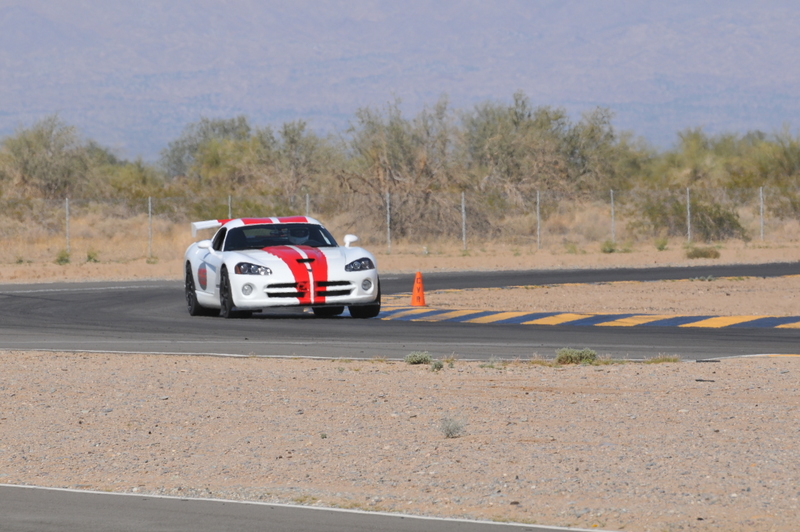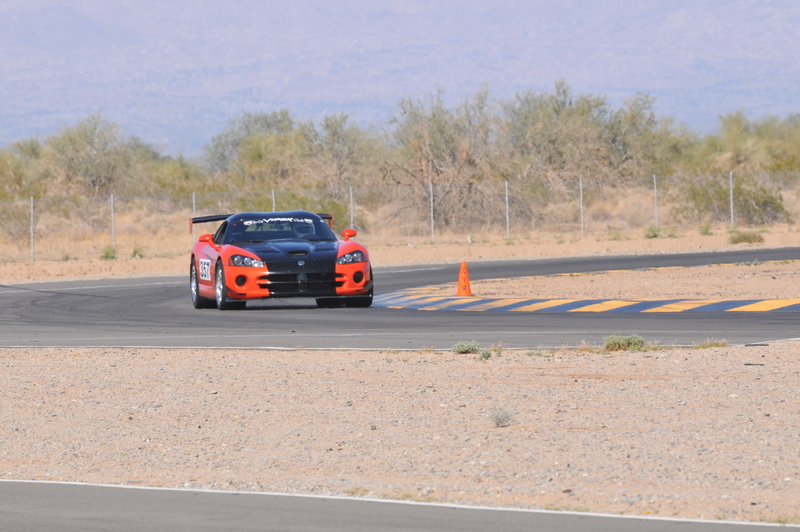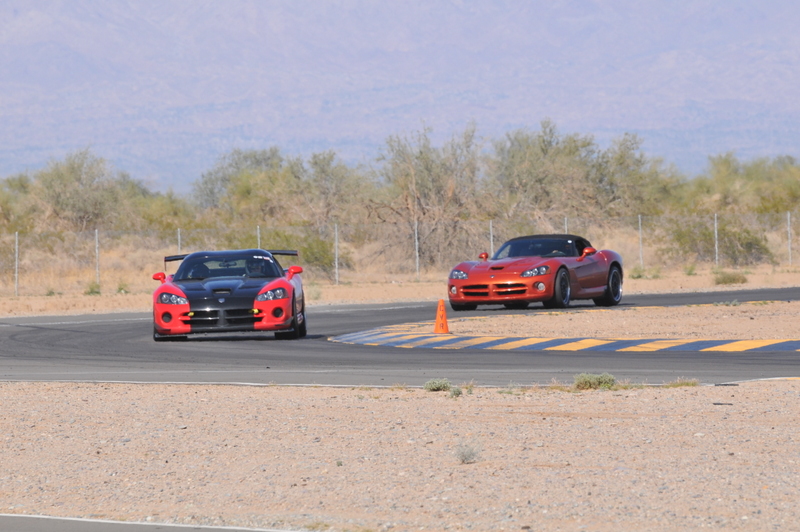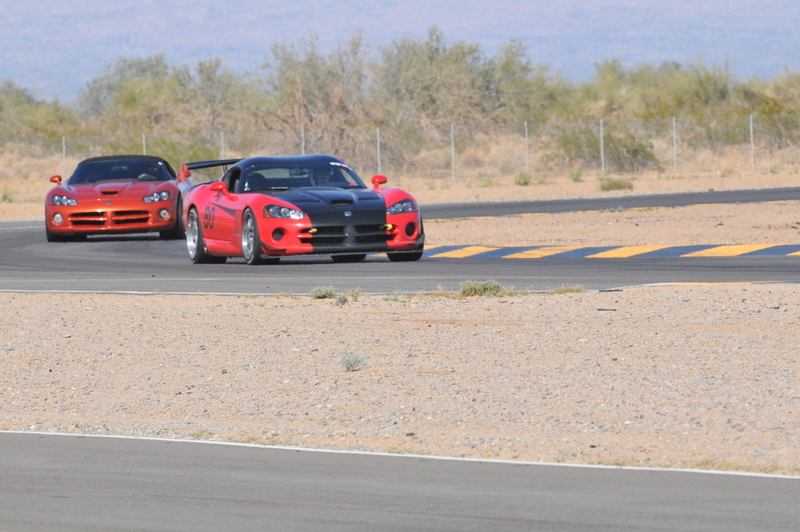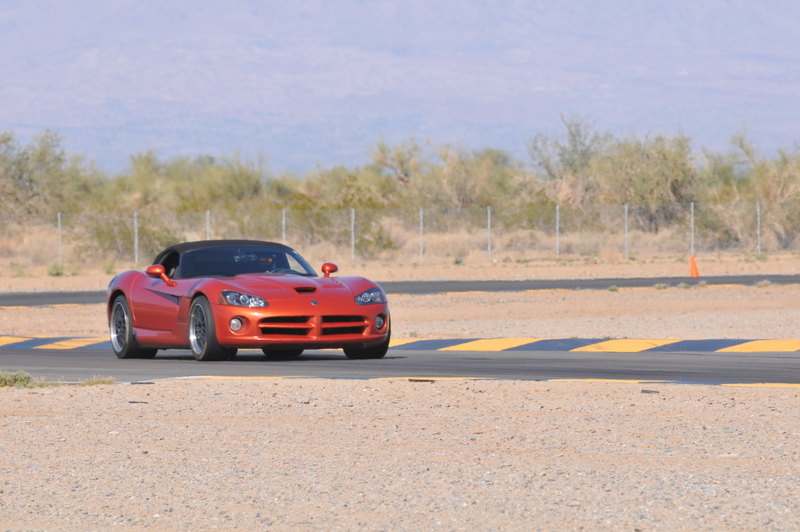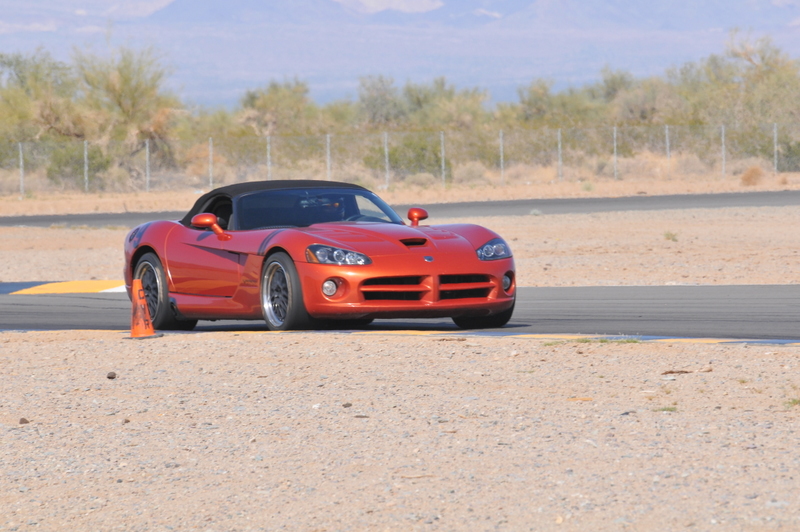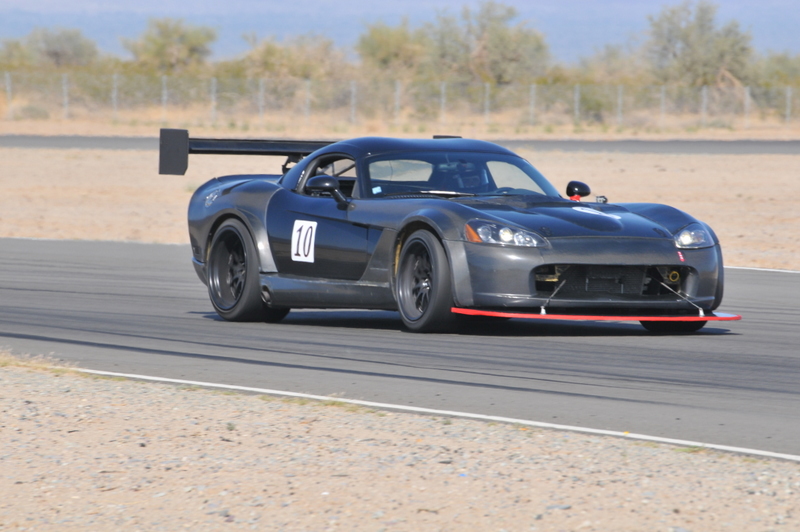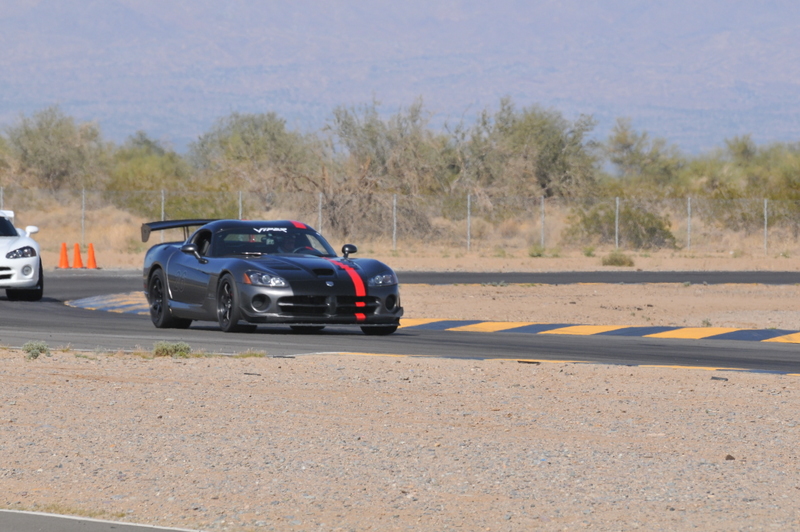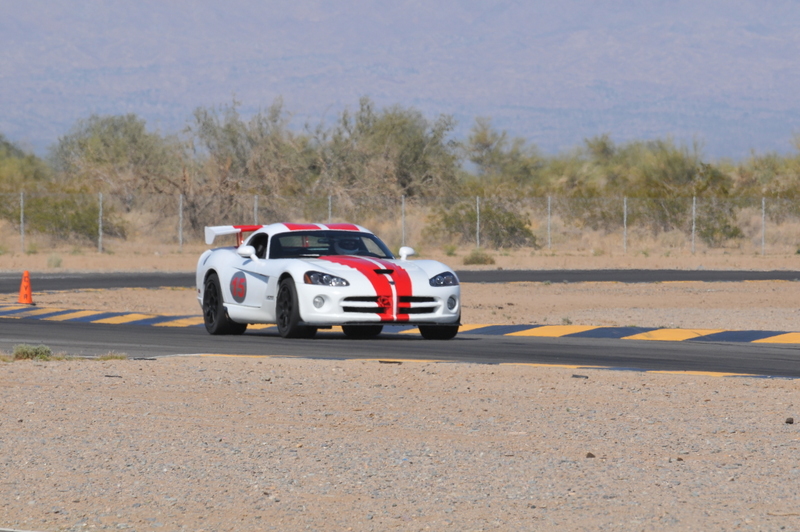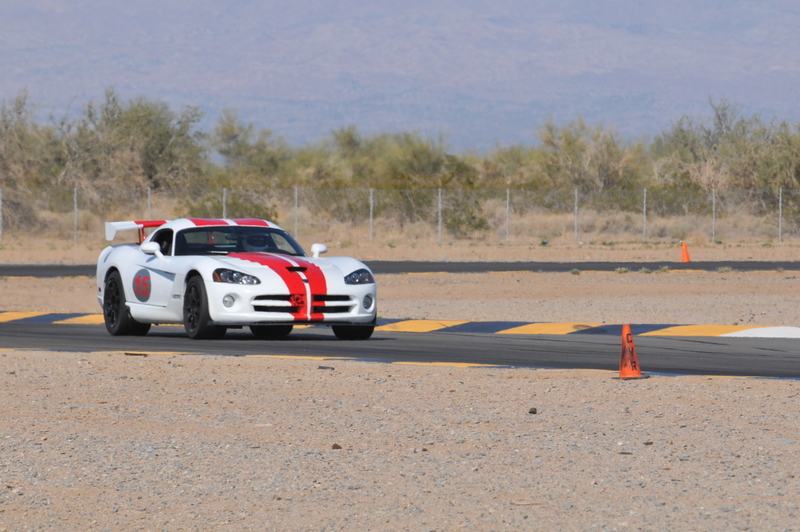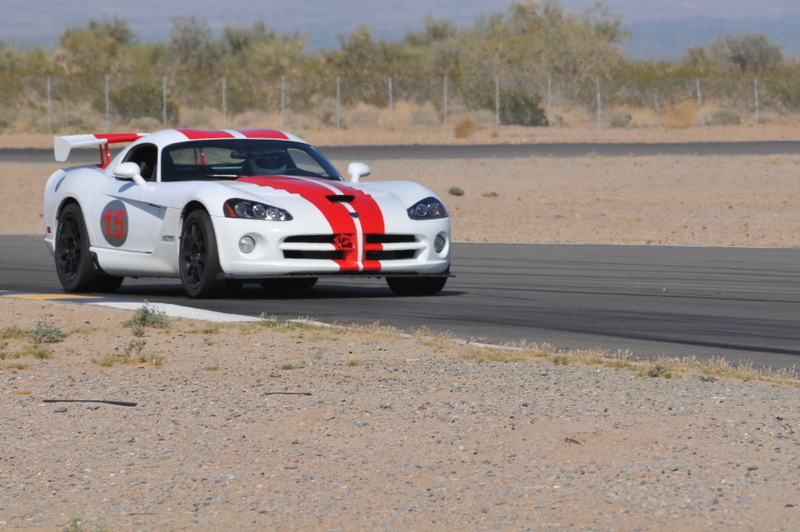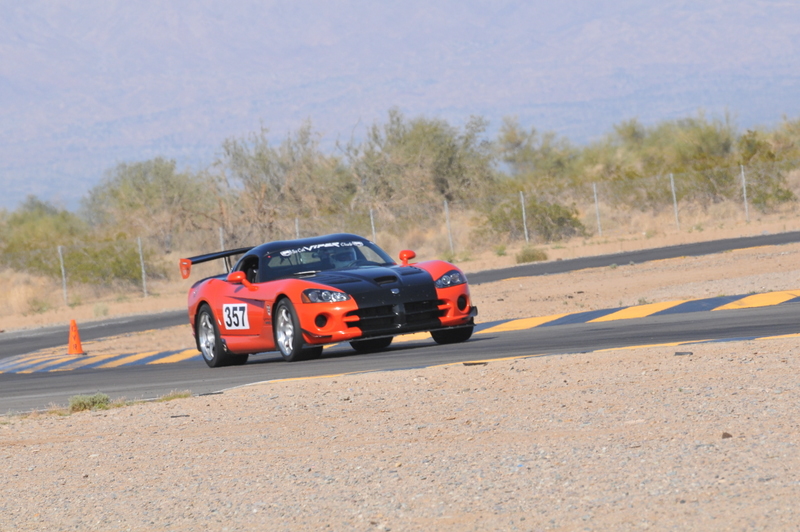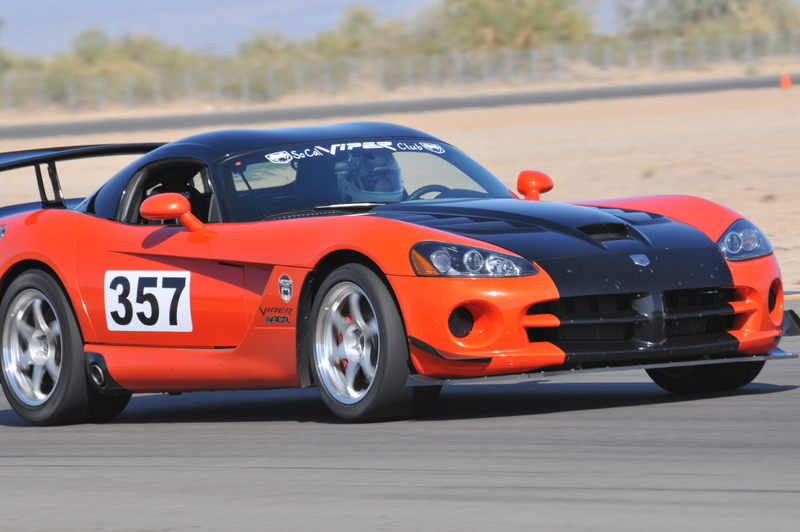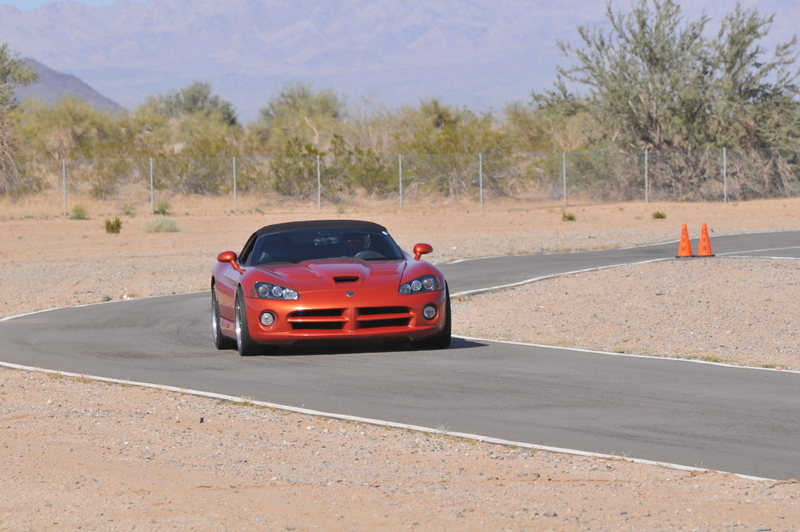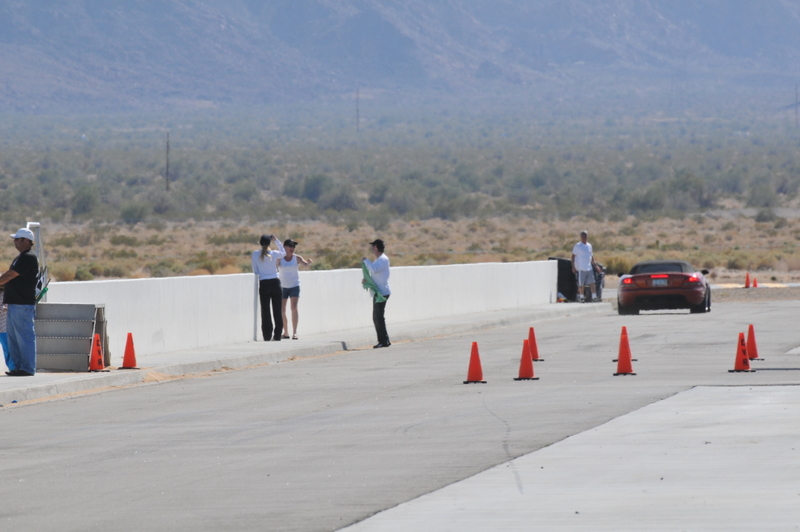 No caption needed for these pictures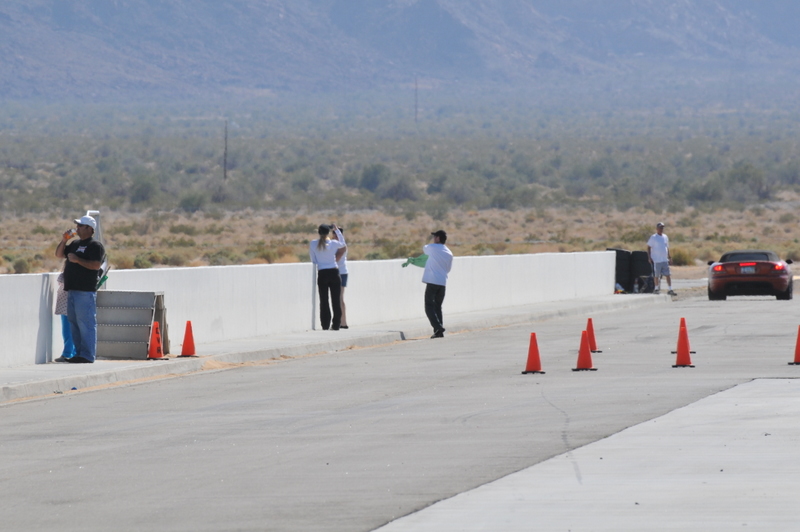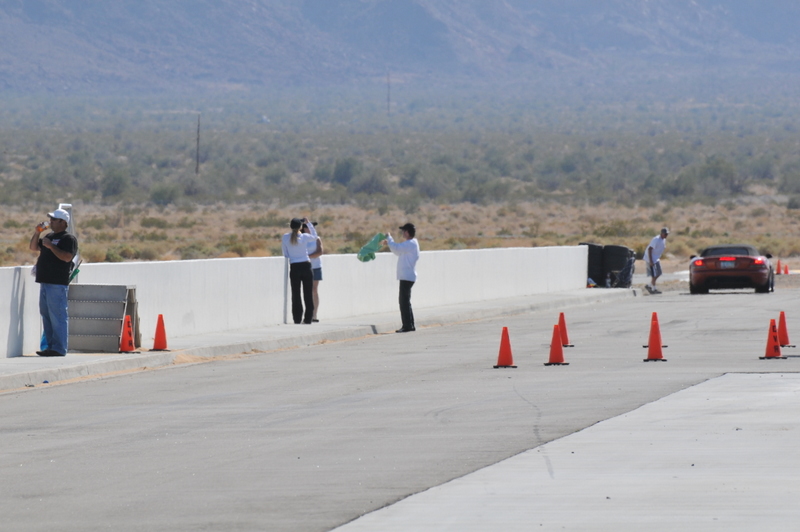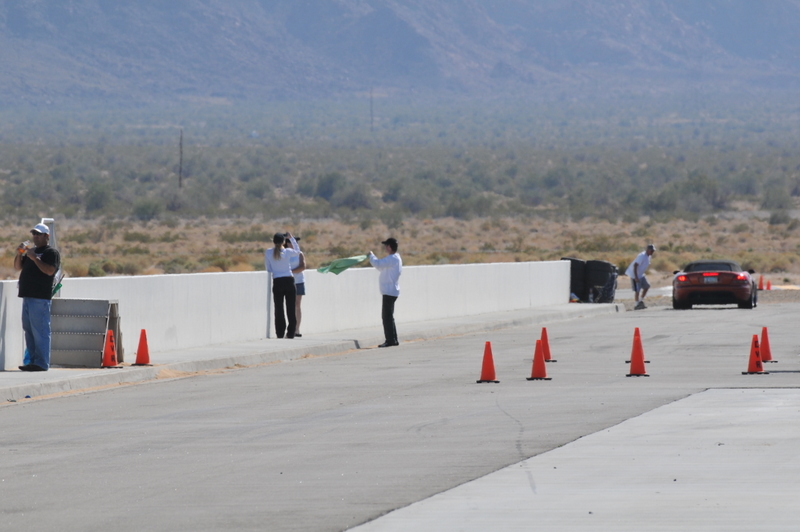 OK just one caption. The Stig is NOT a good flag girl !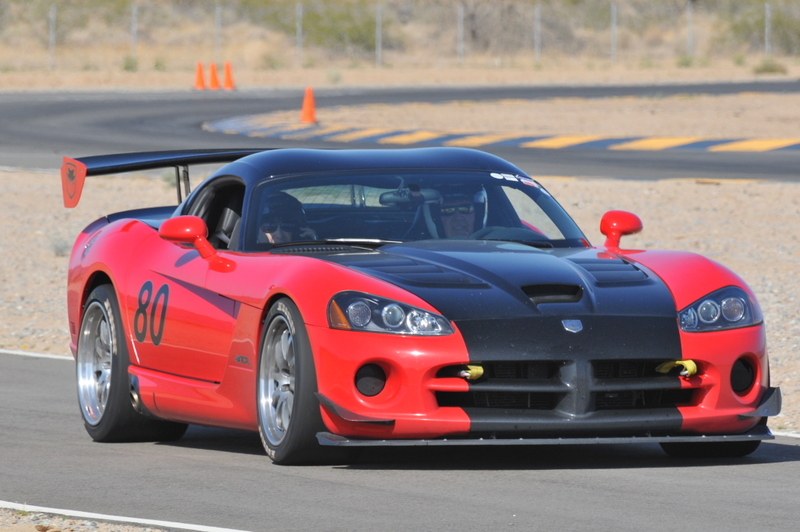 Johnny Yuma....80 years young and consistently ran laps under 2 minutes !!!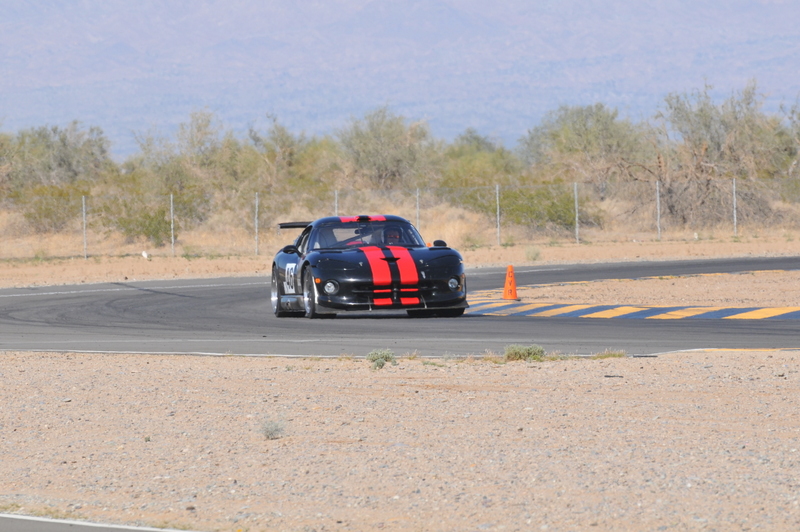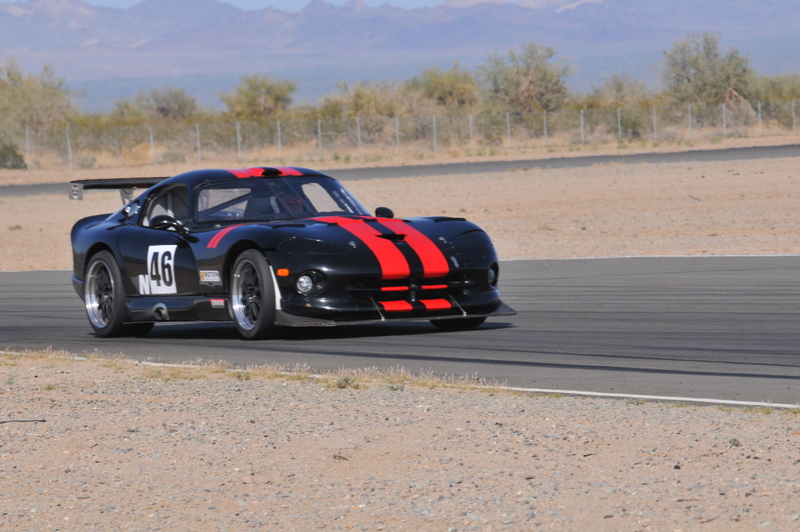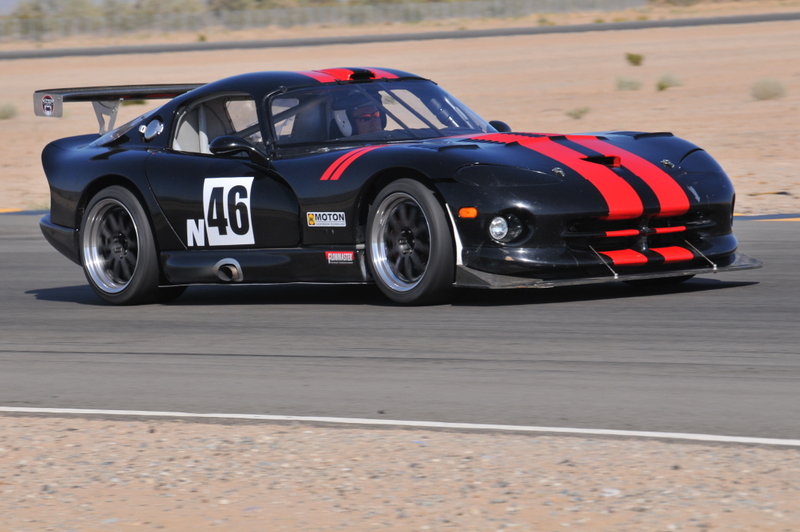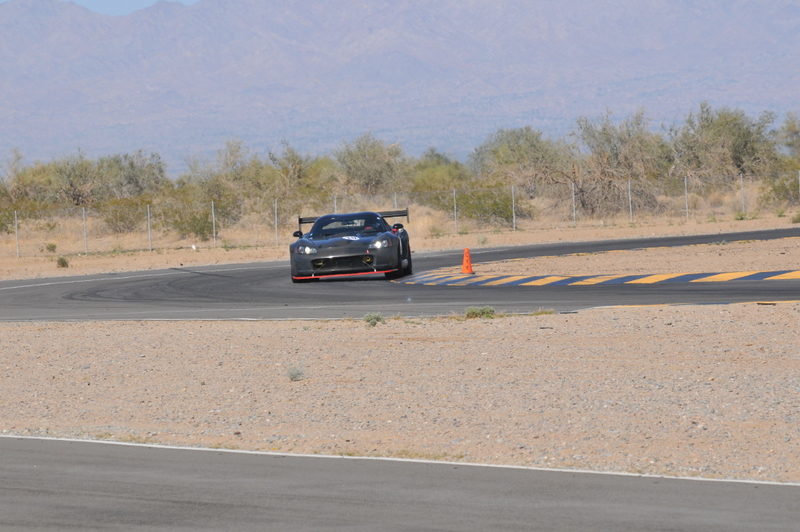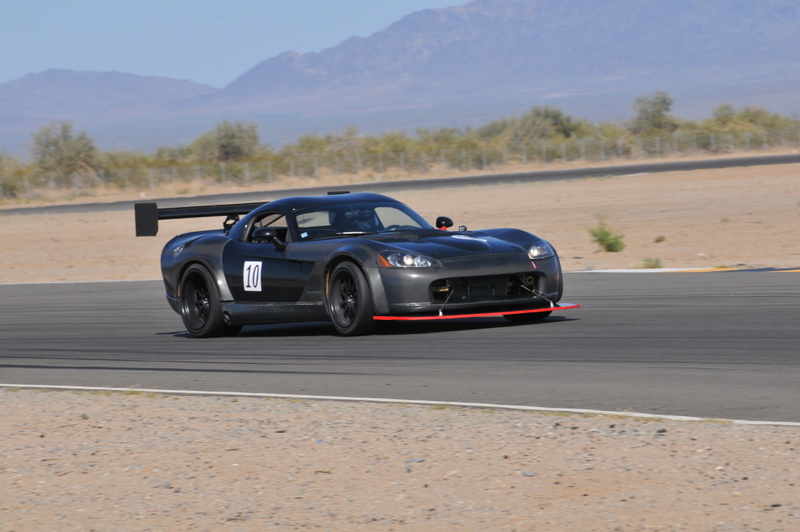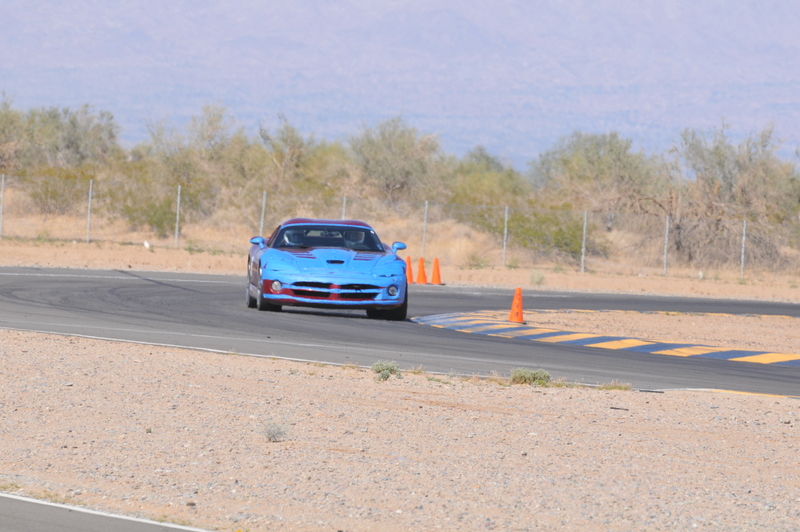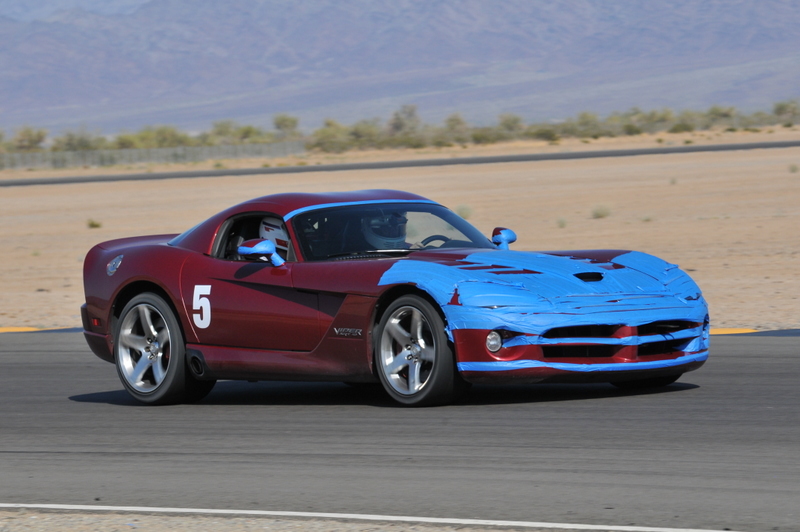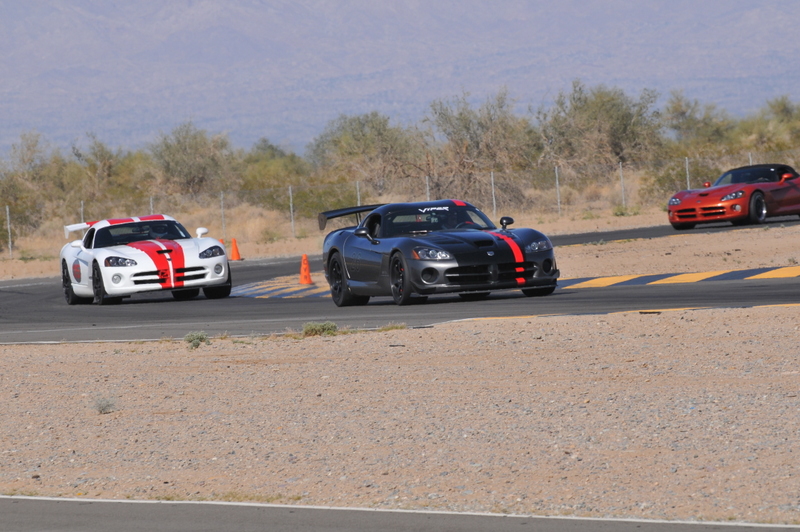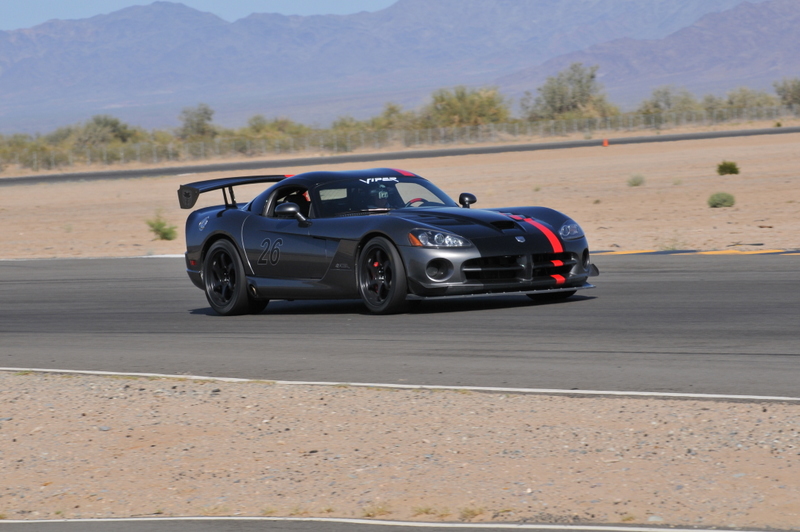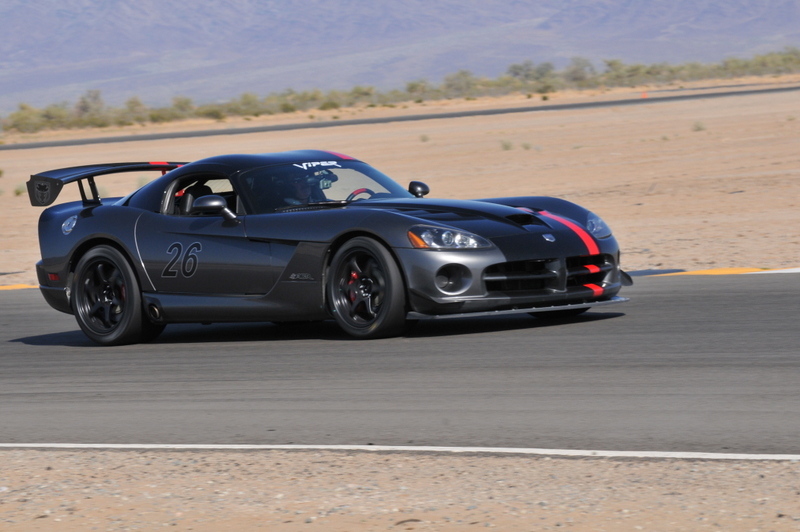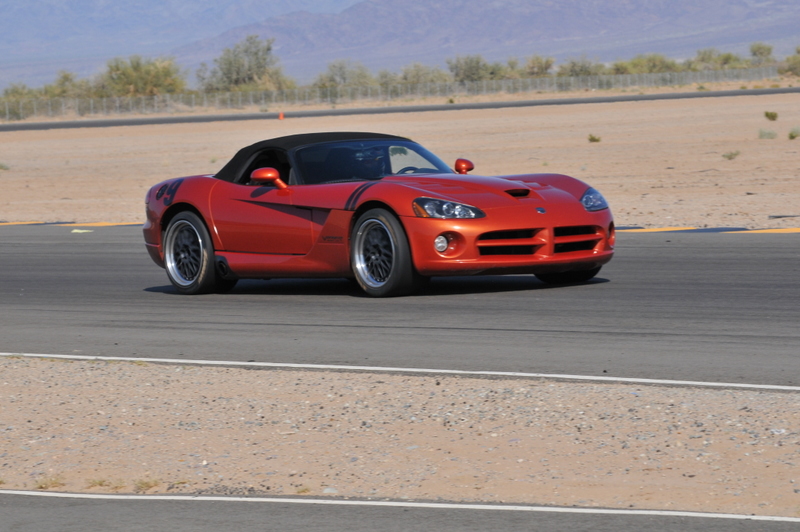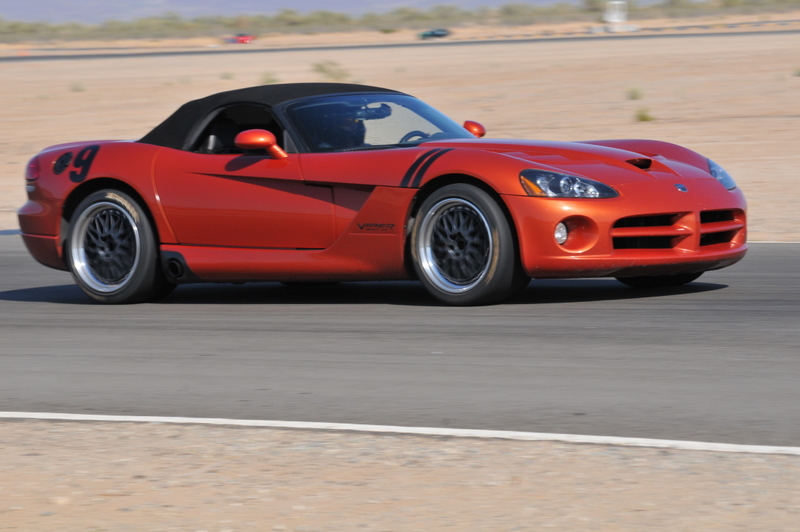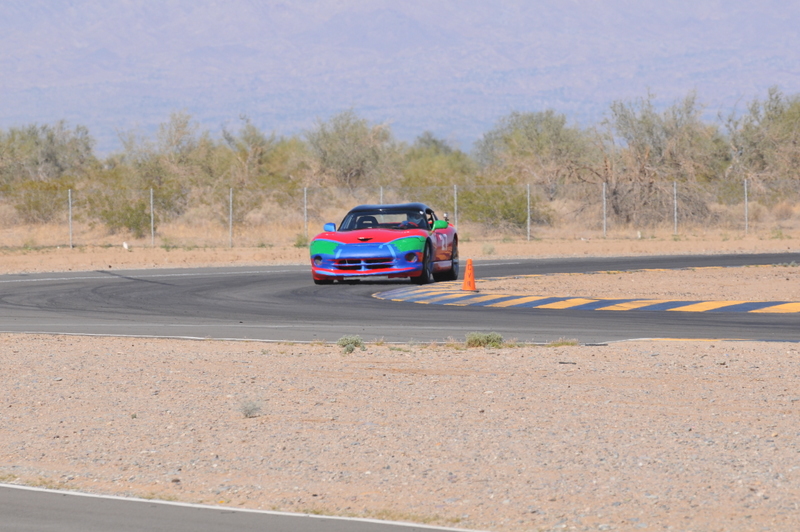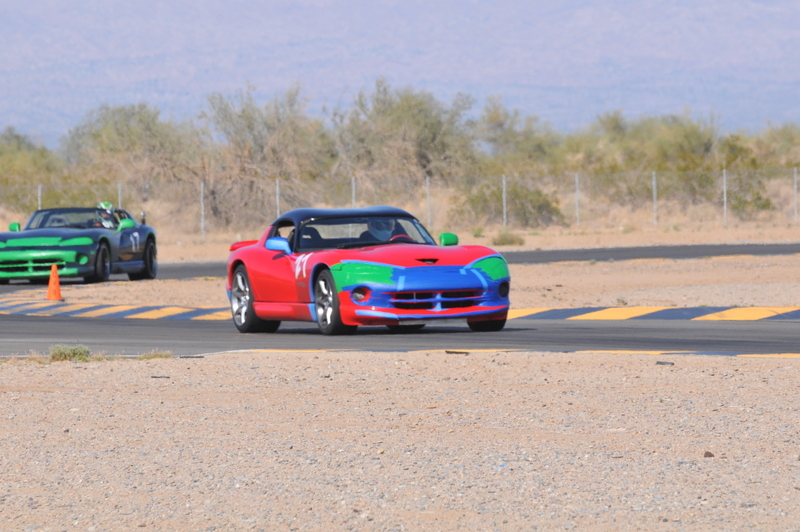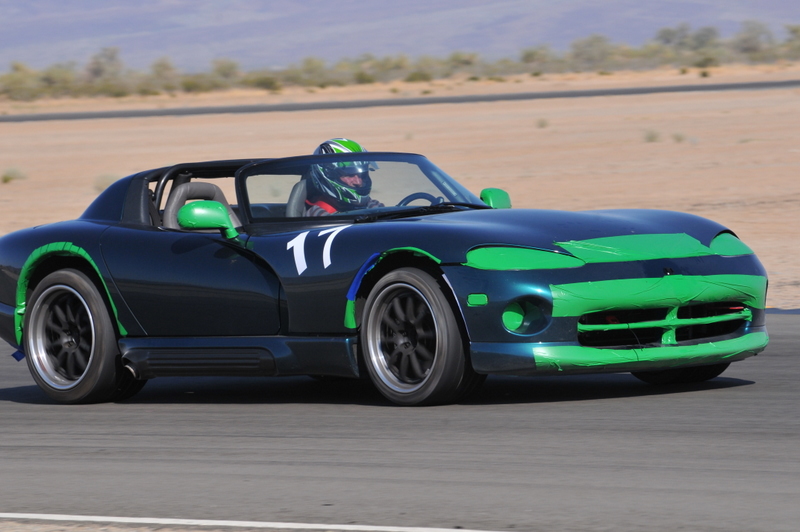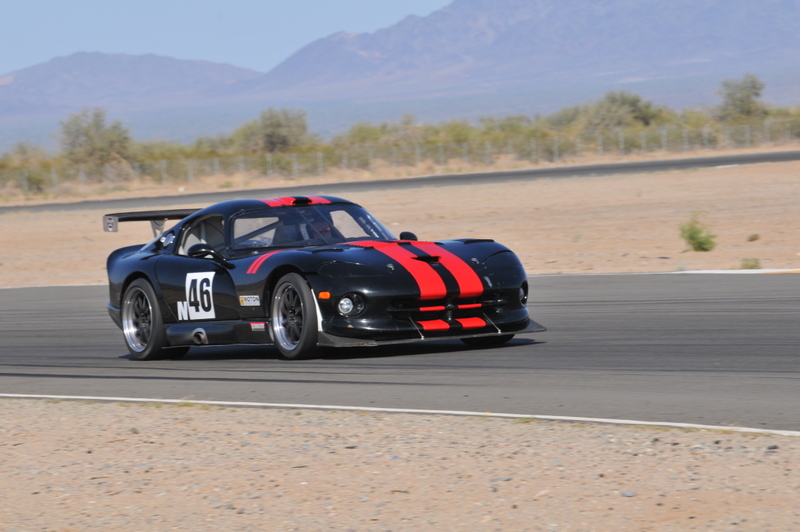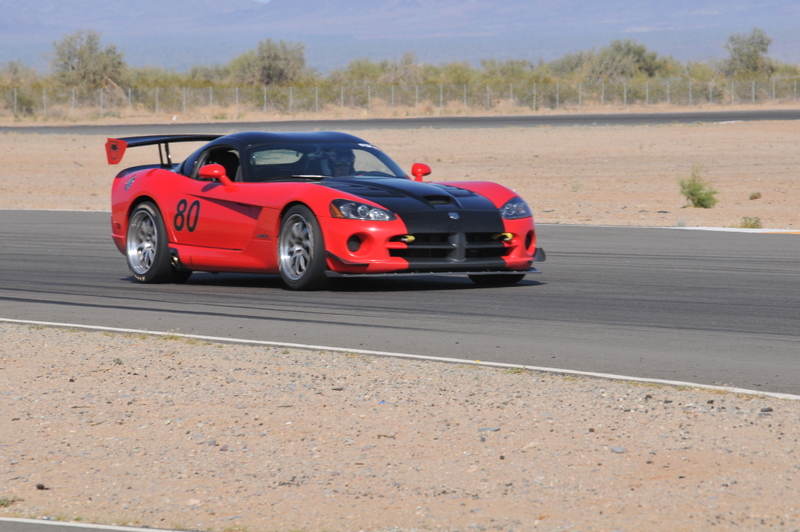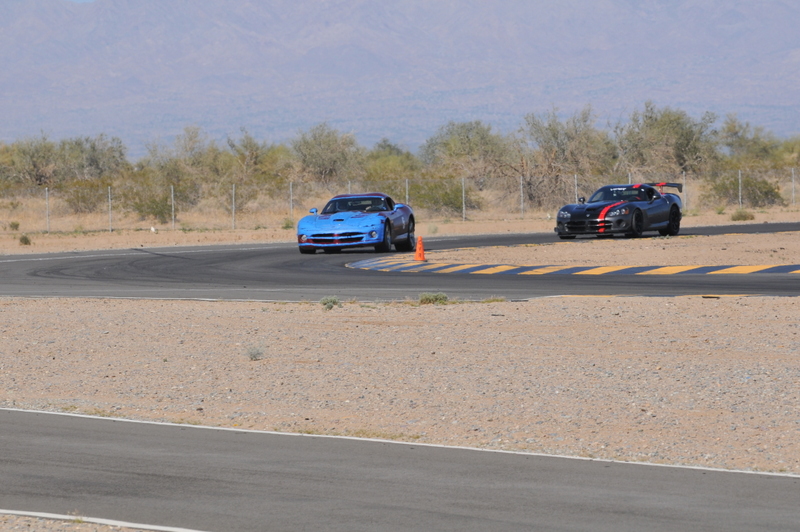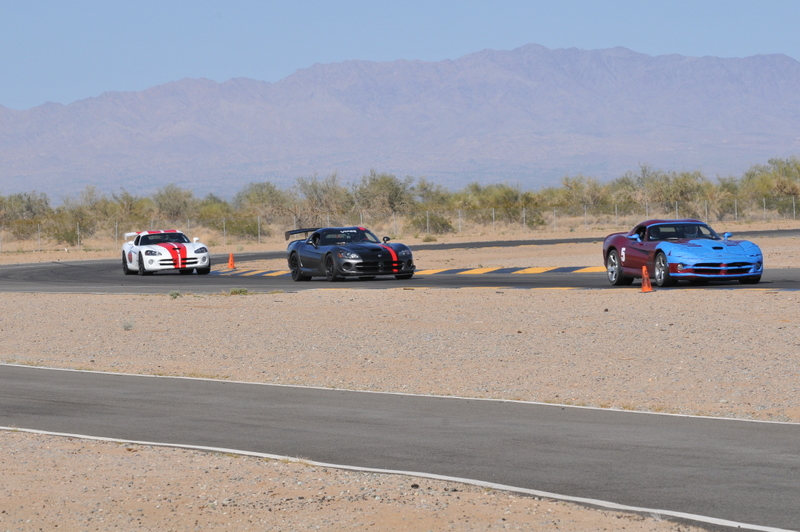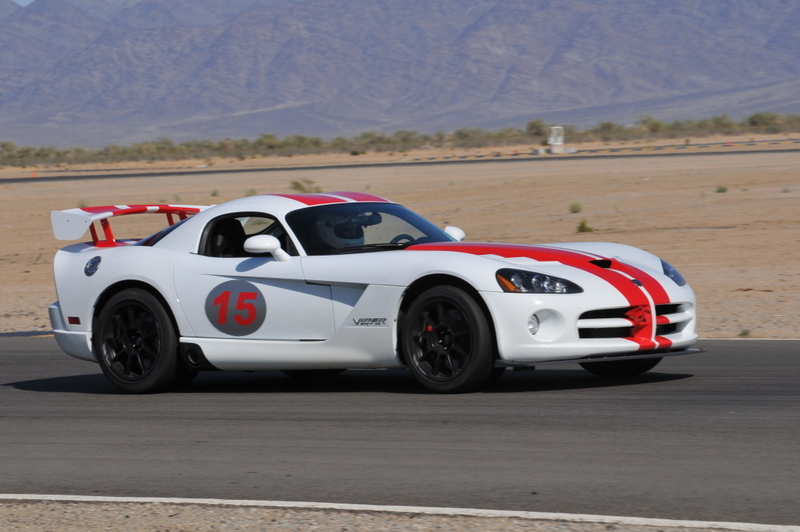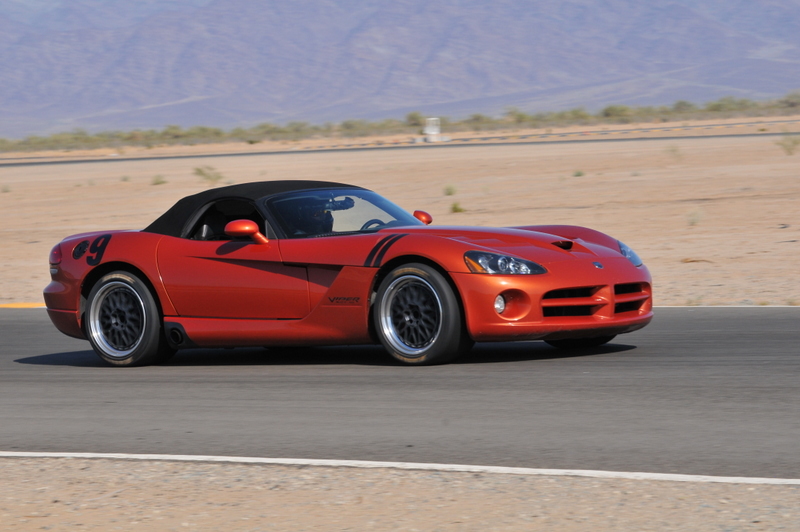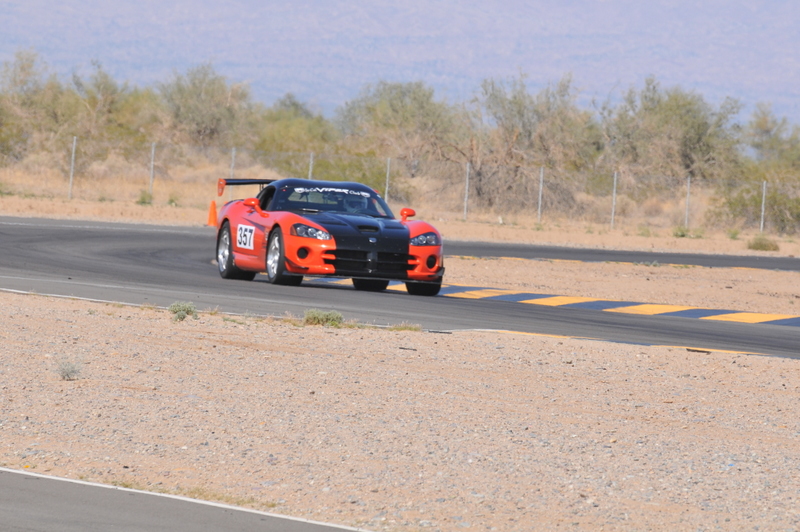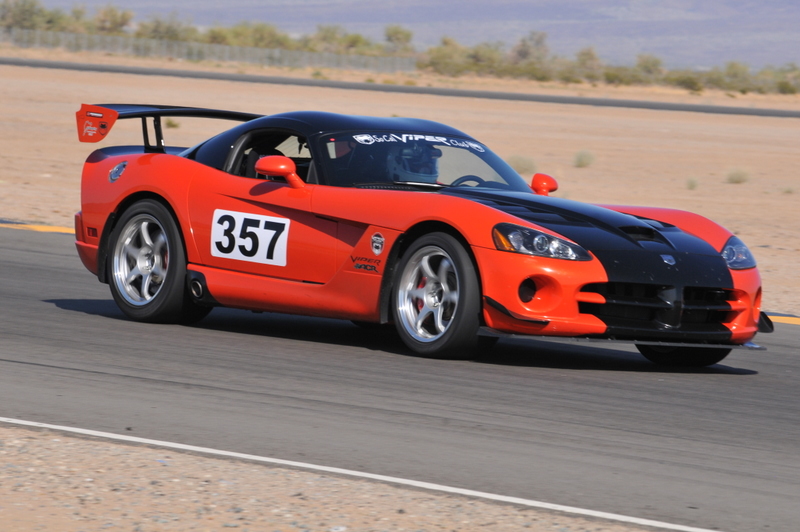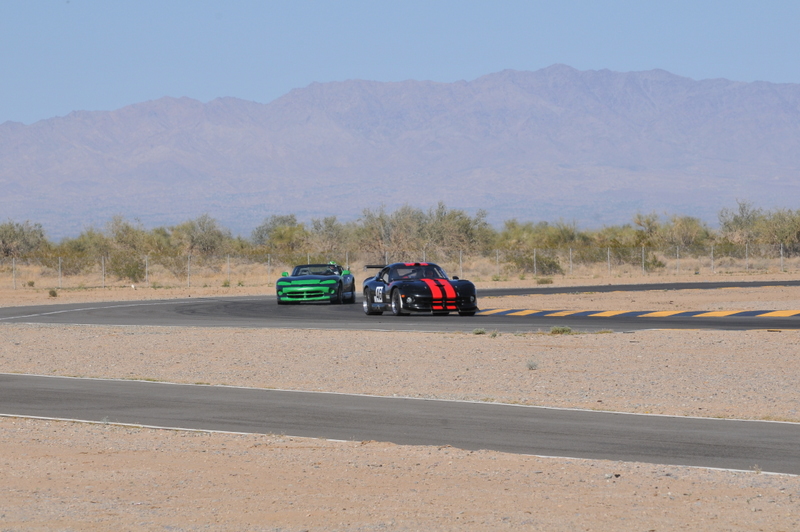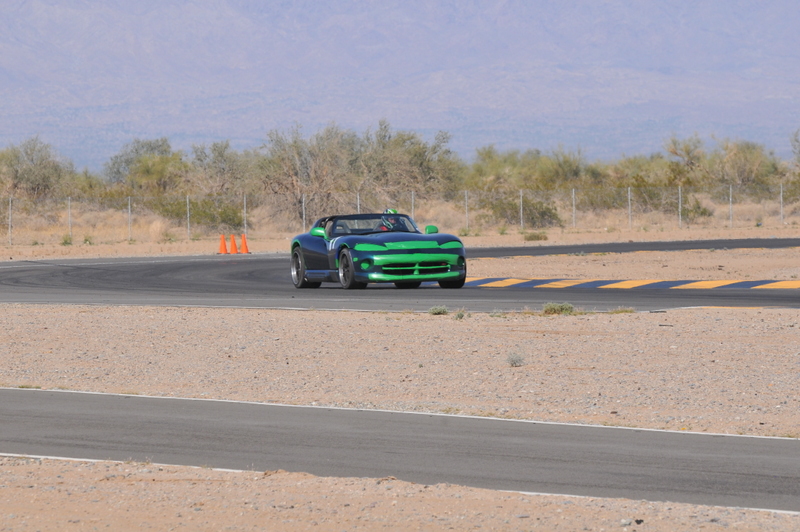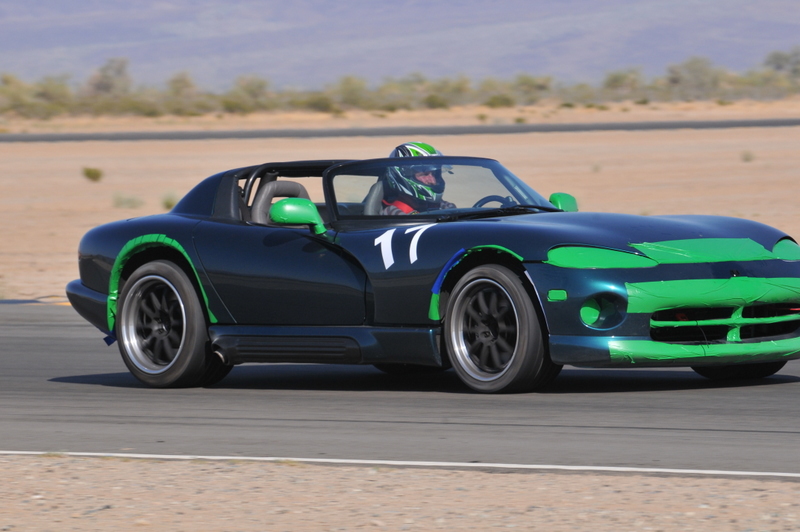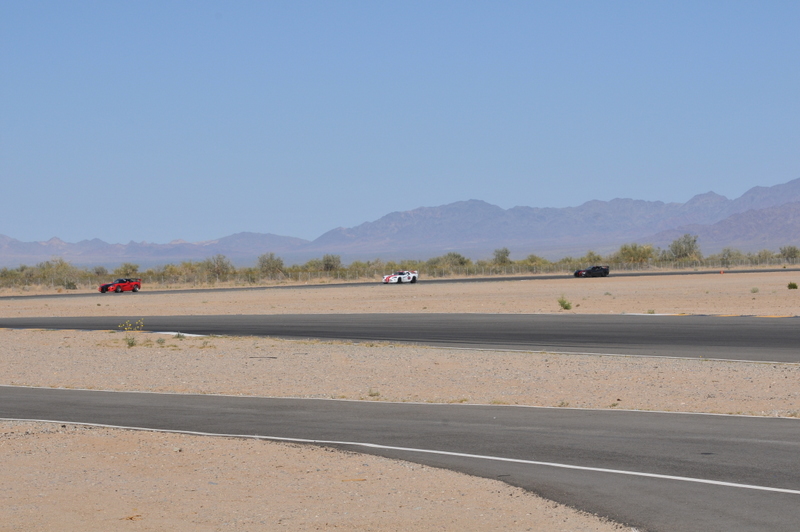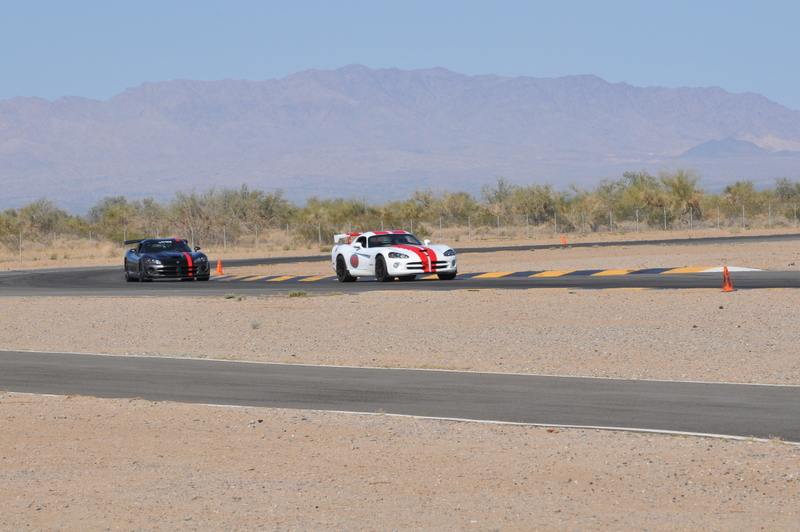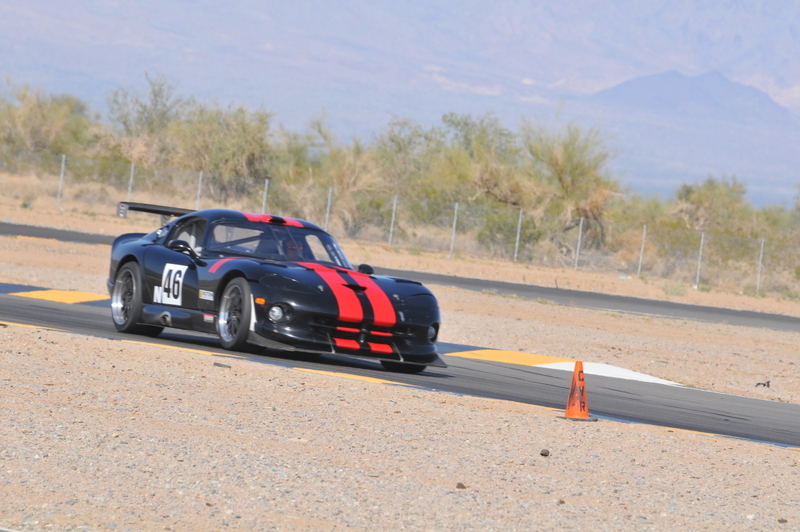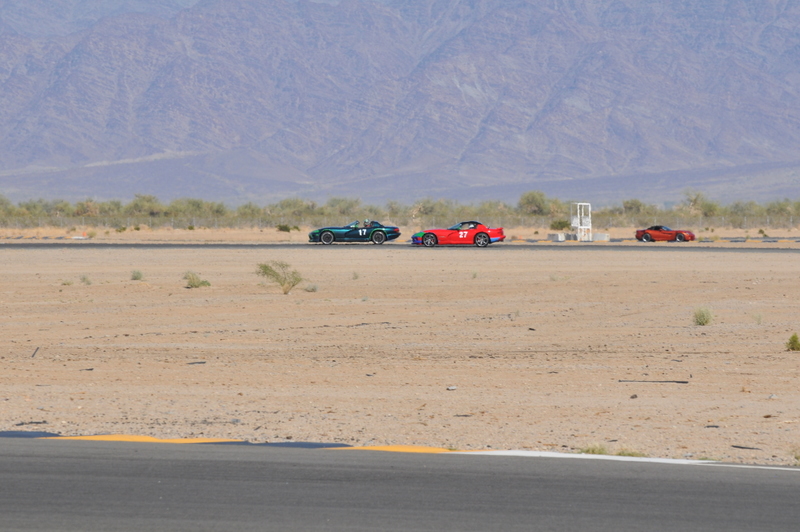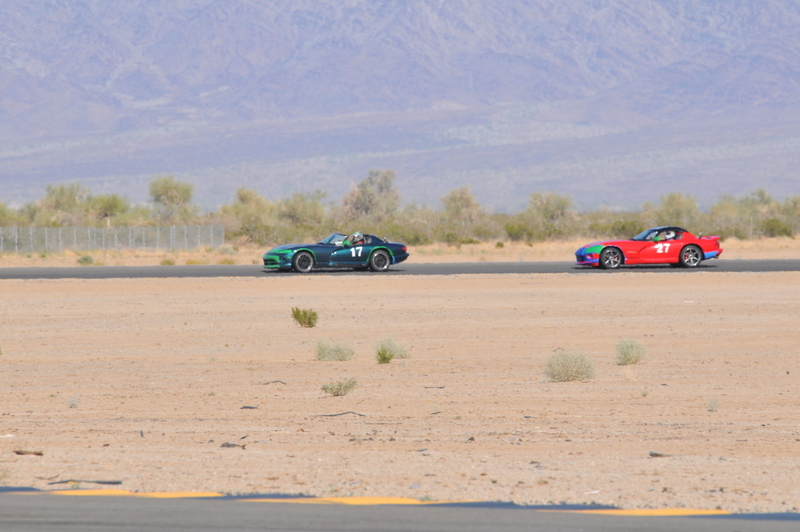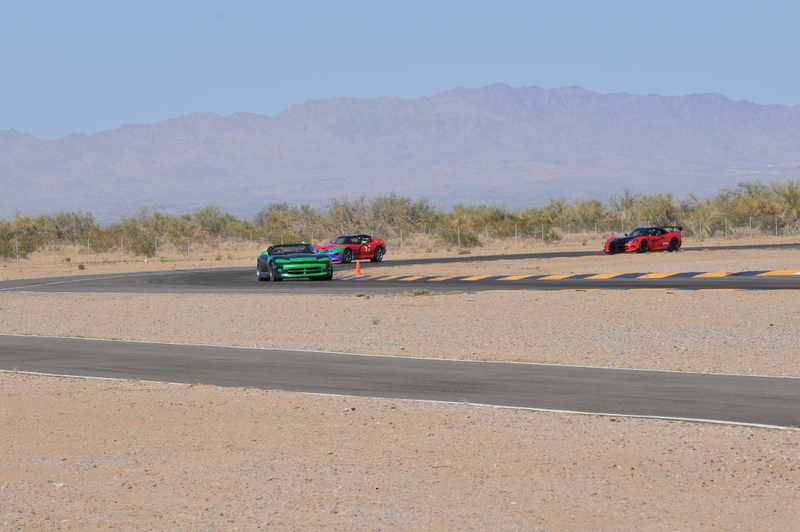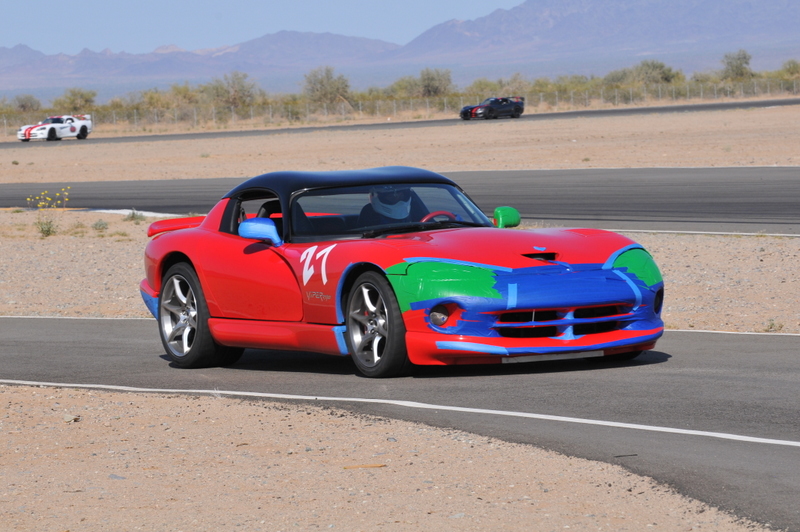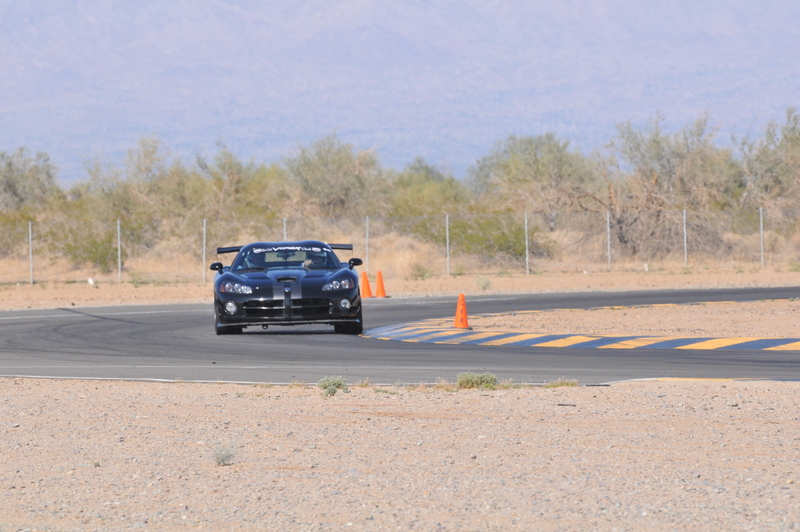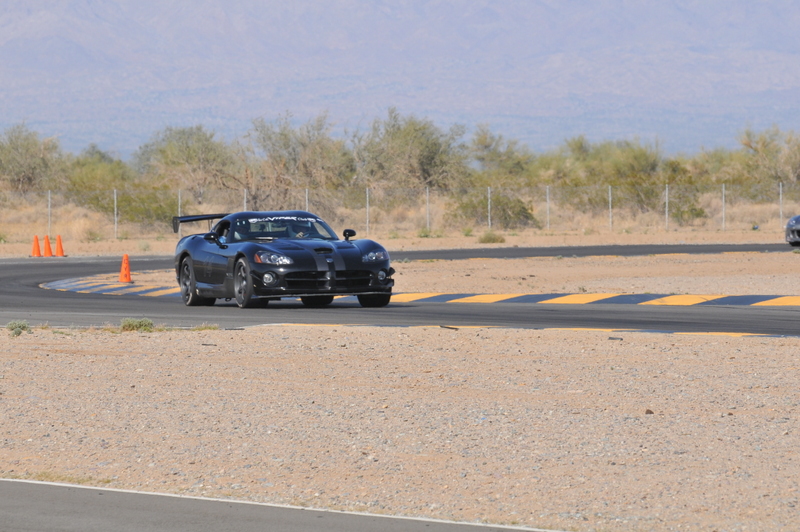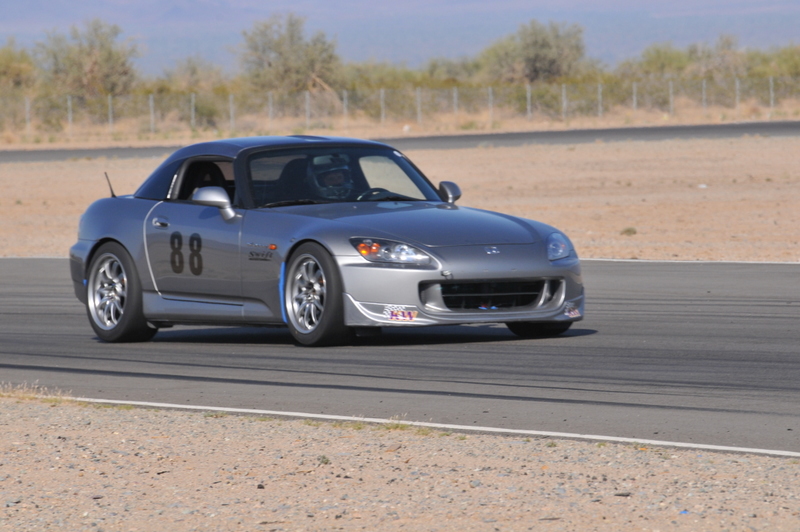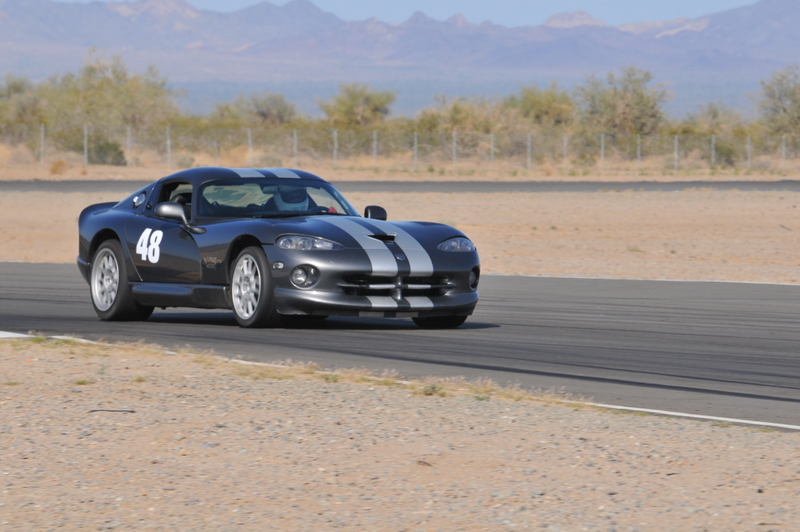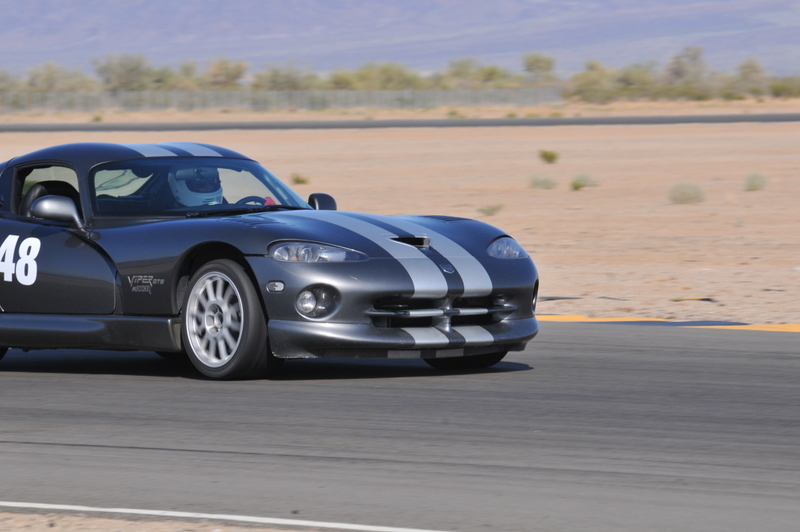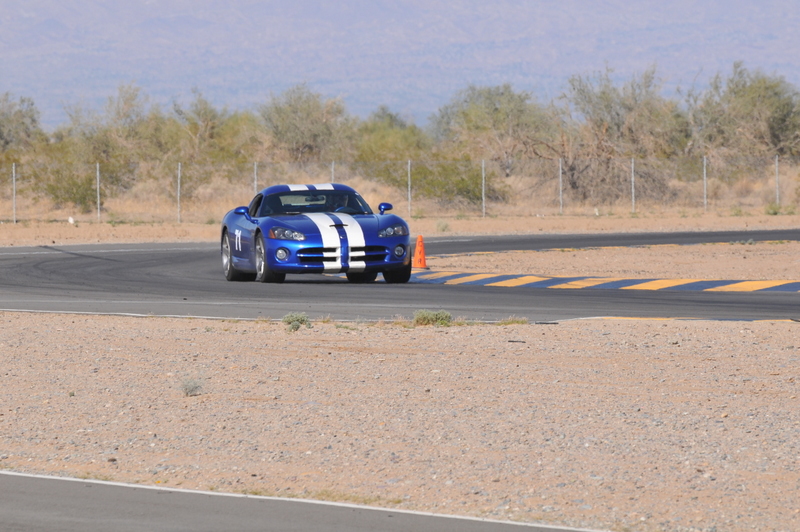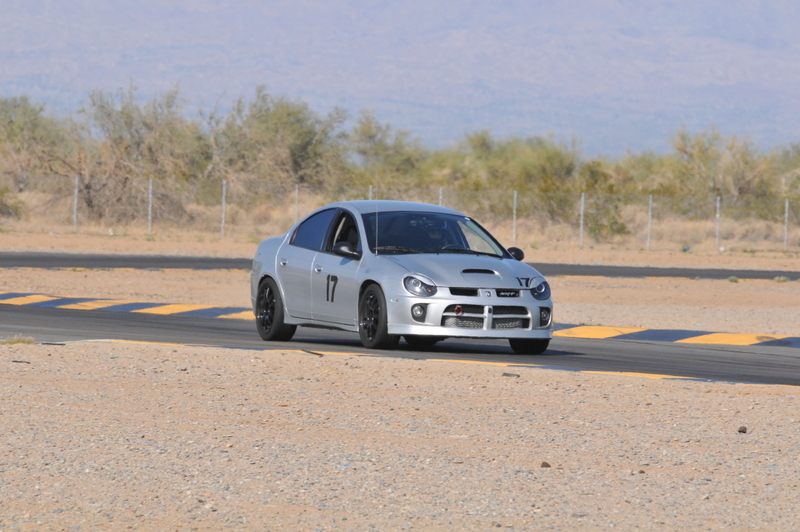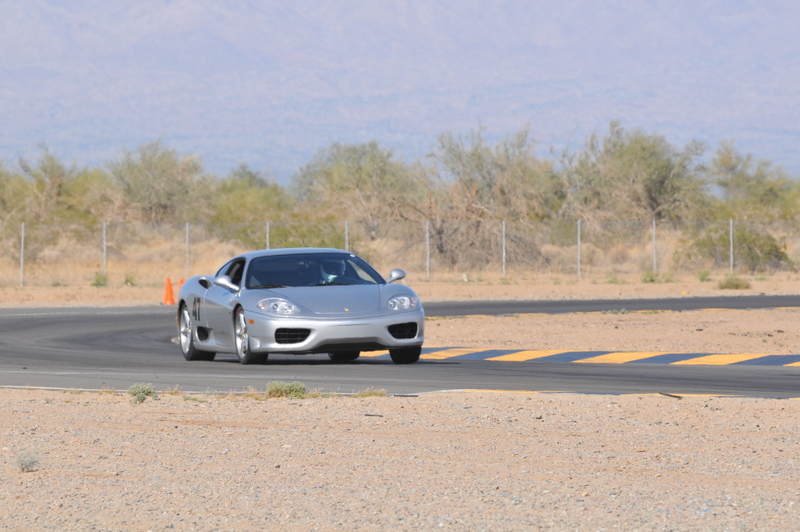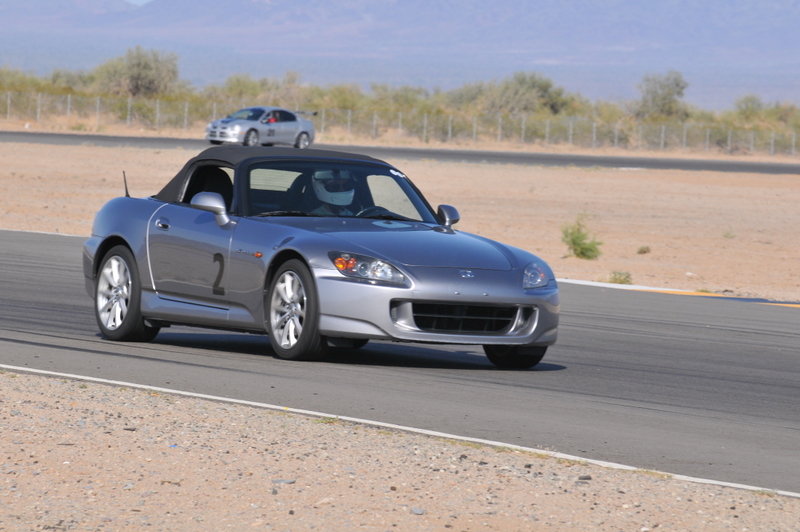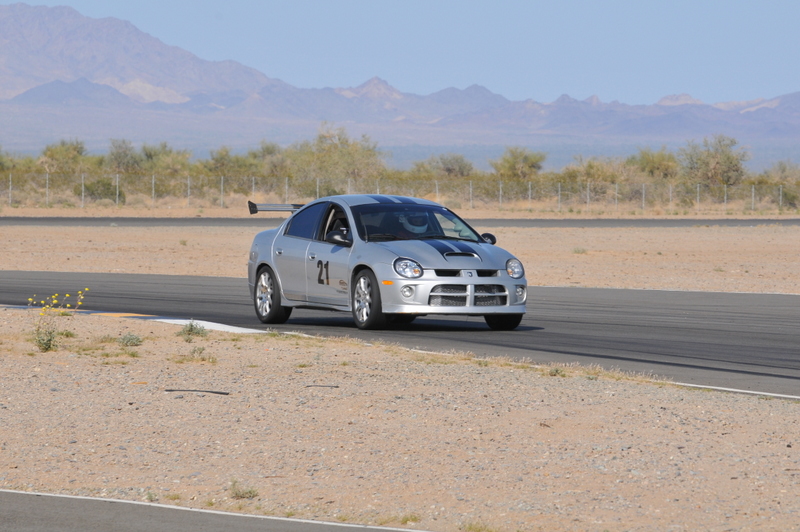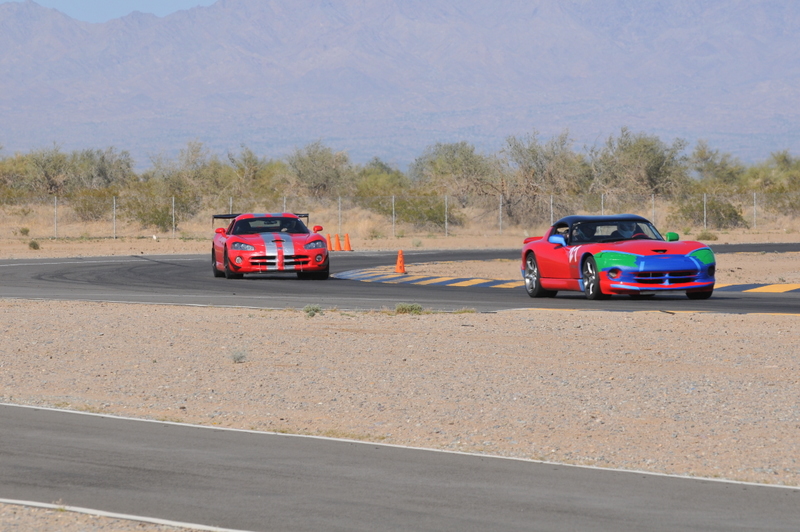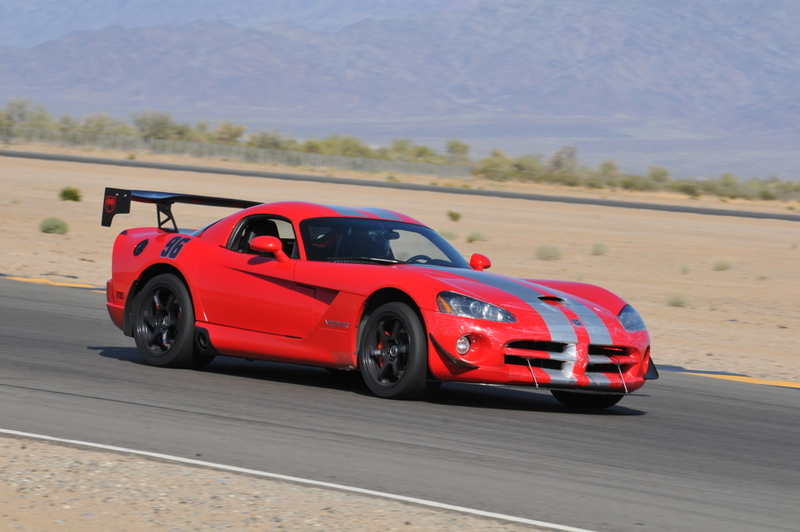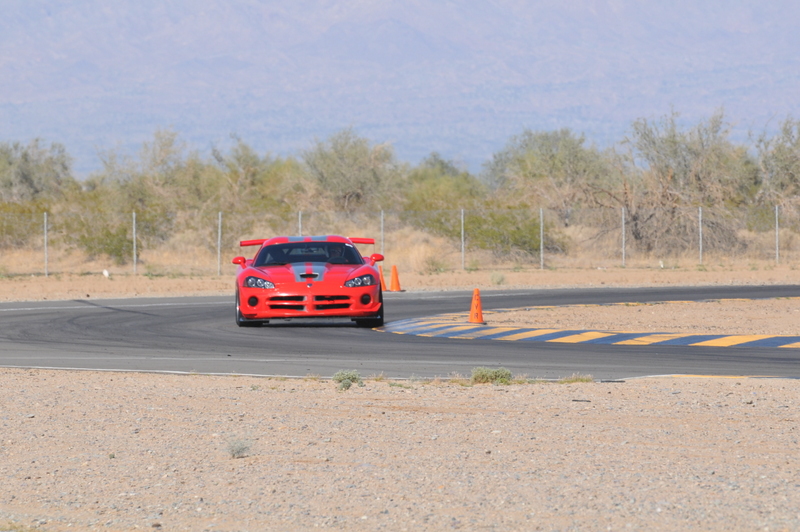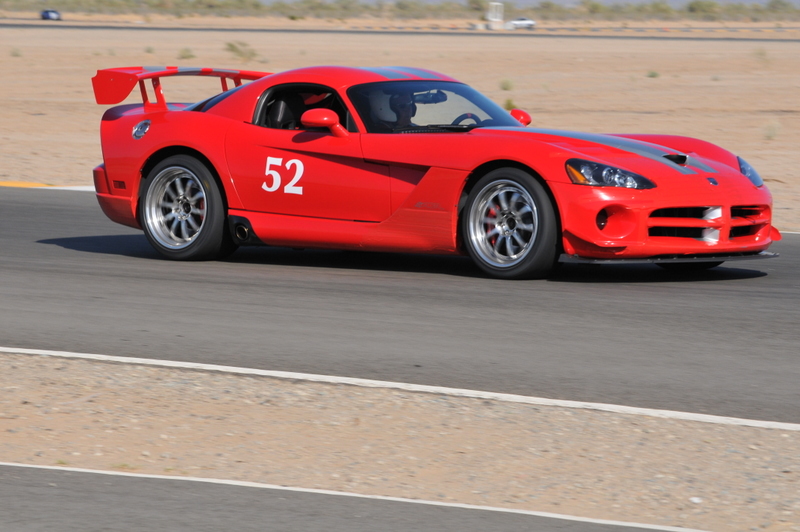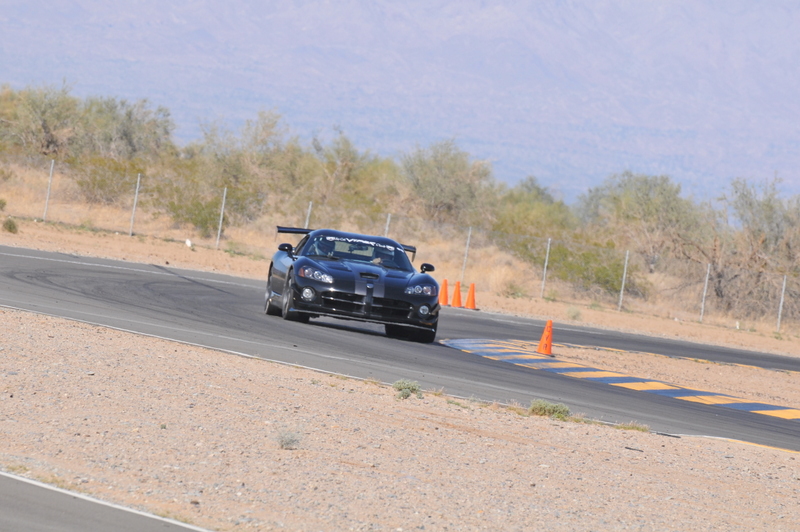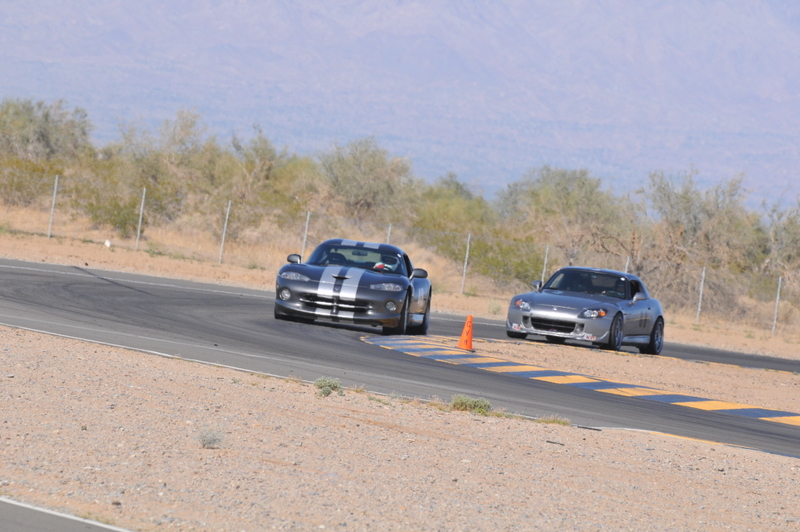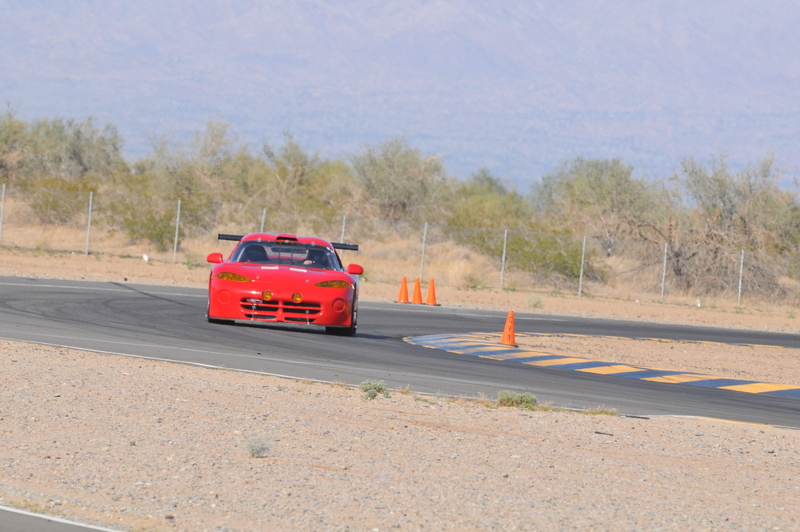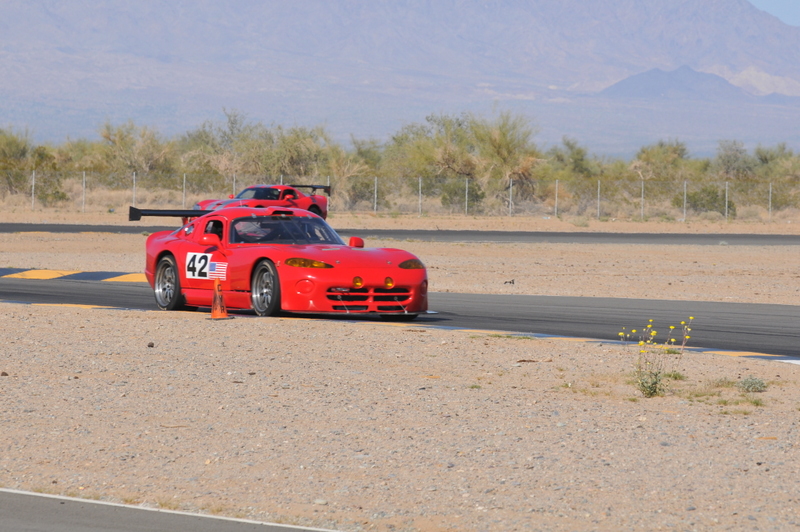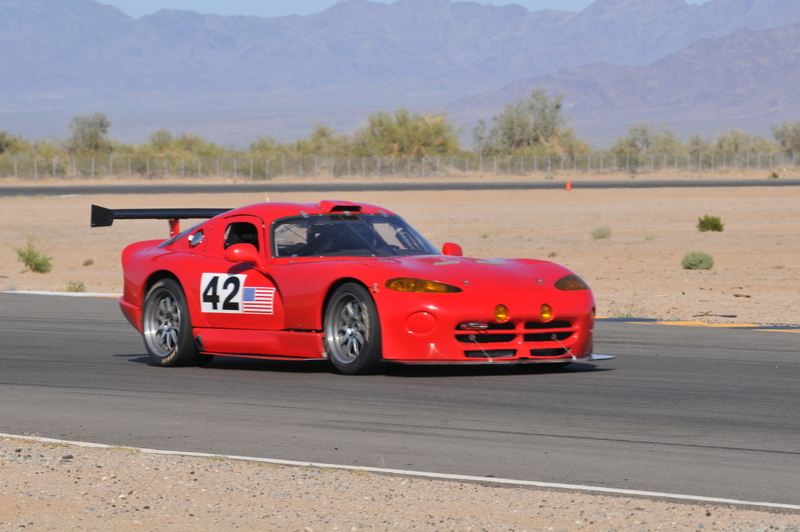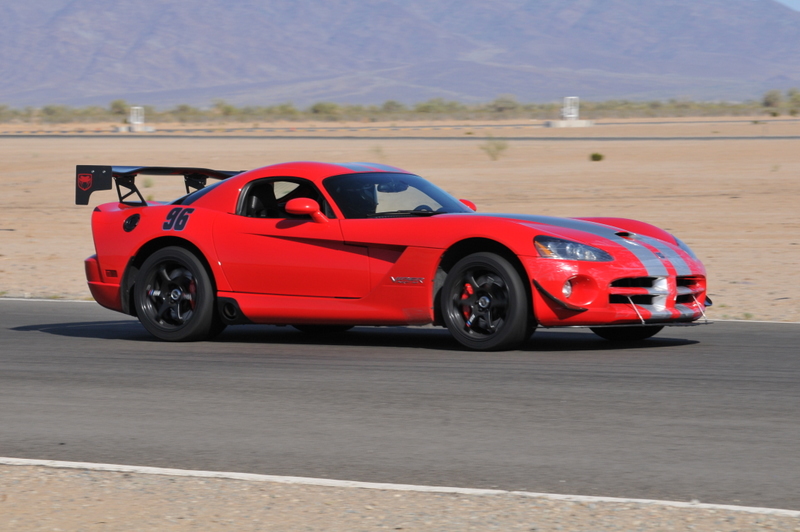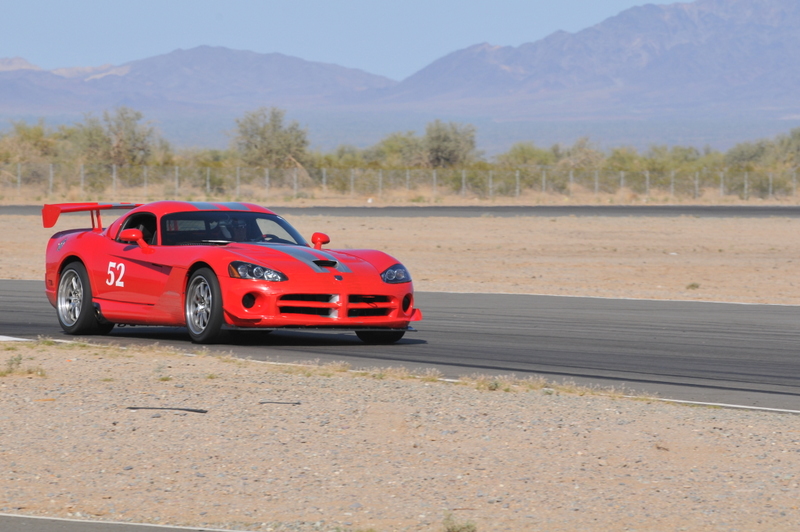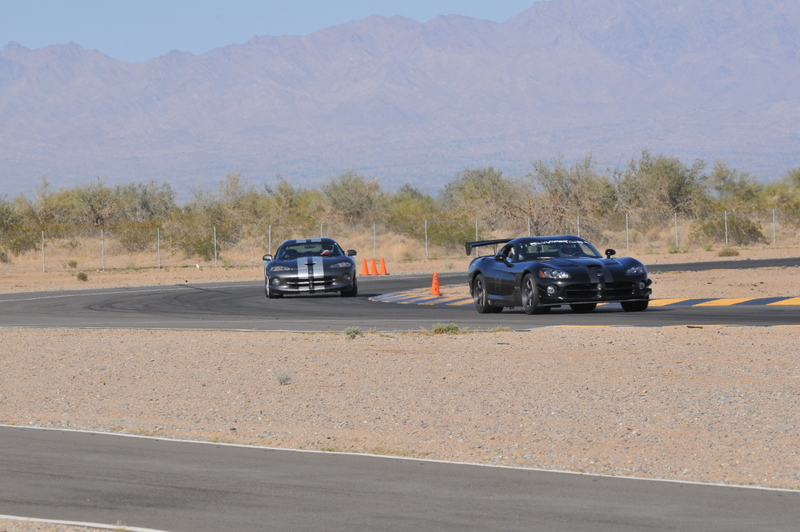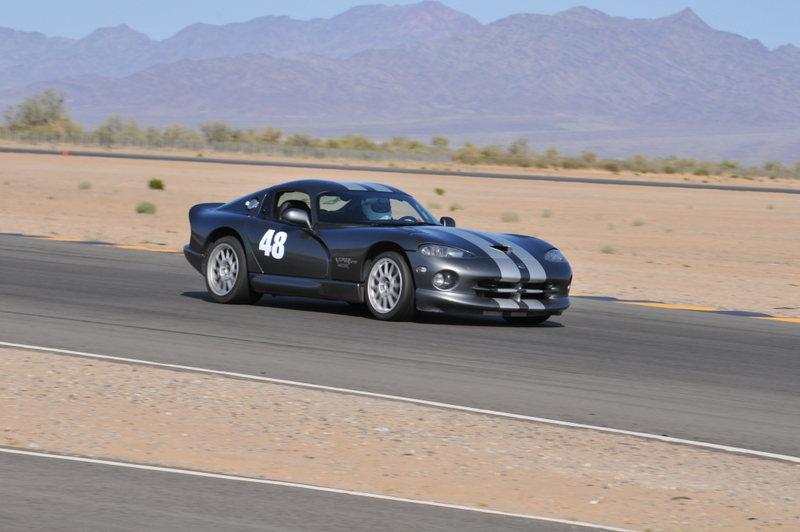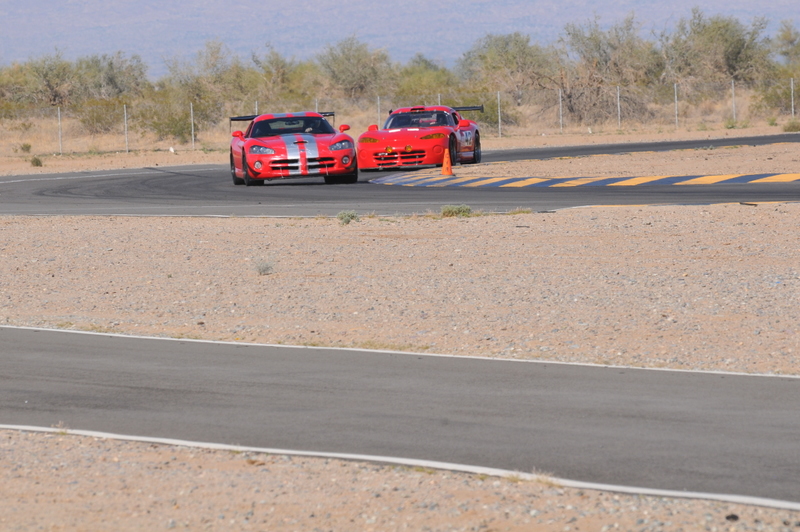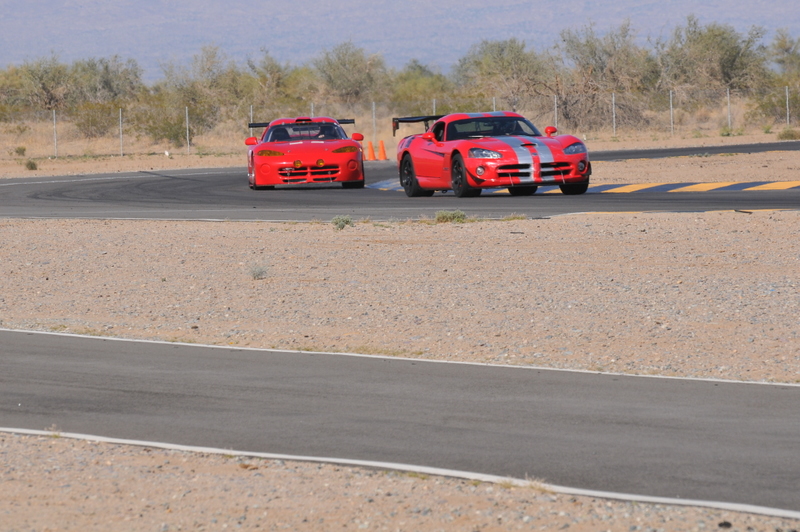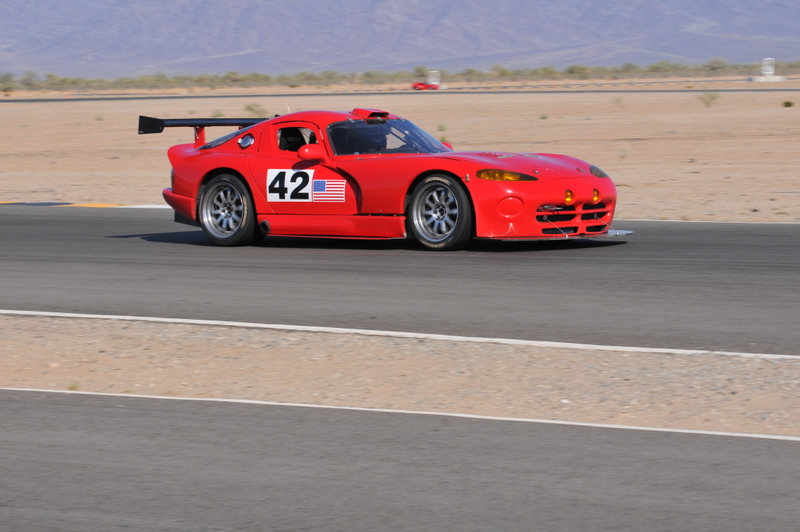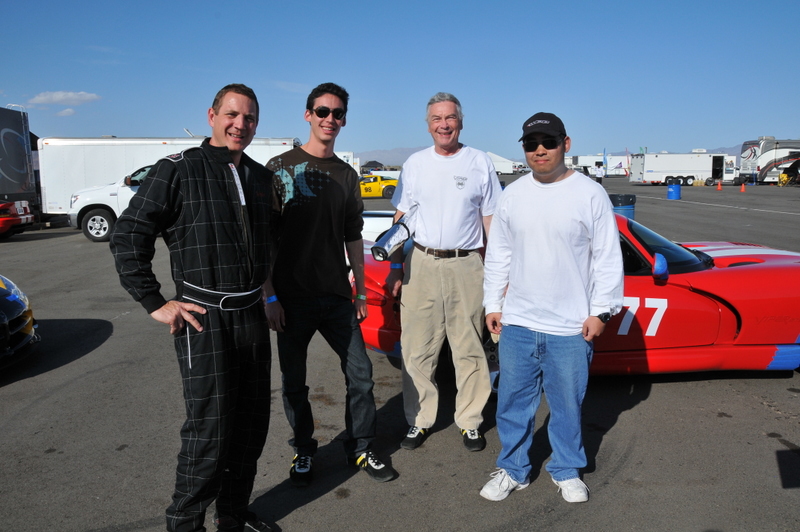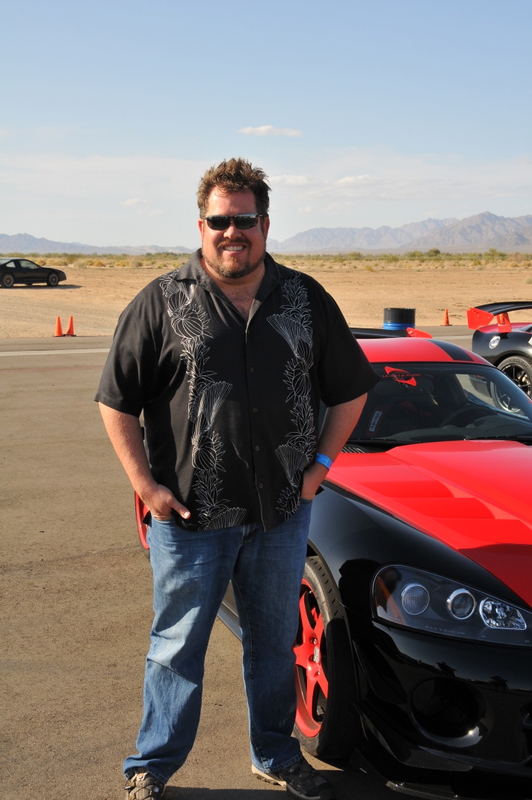 A new Viper owner, Steve out of San Diego came up to check us out.
Congrats on the new car.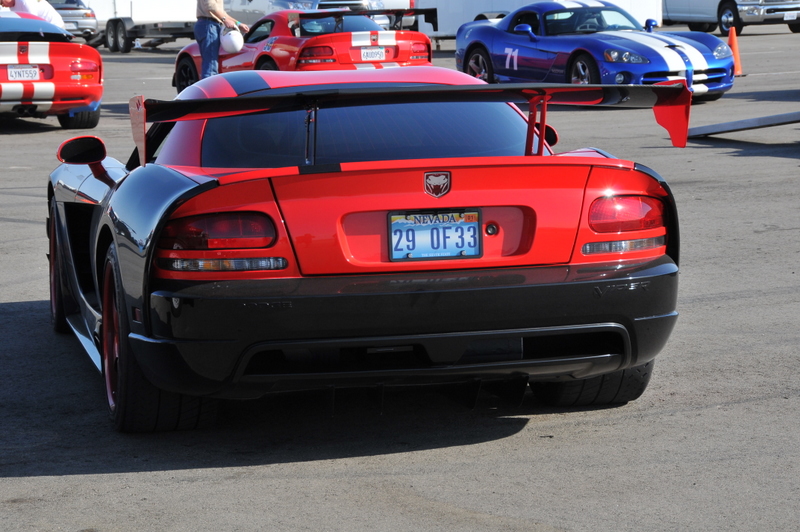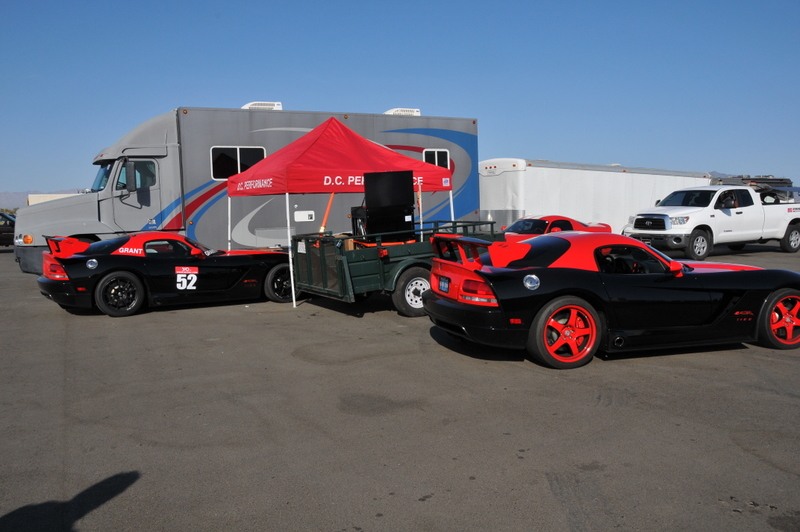 2 of the 33 cars made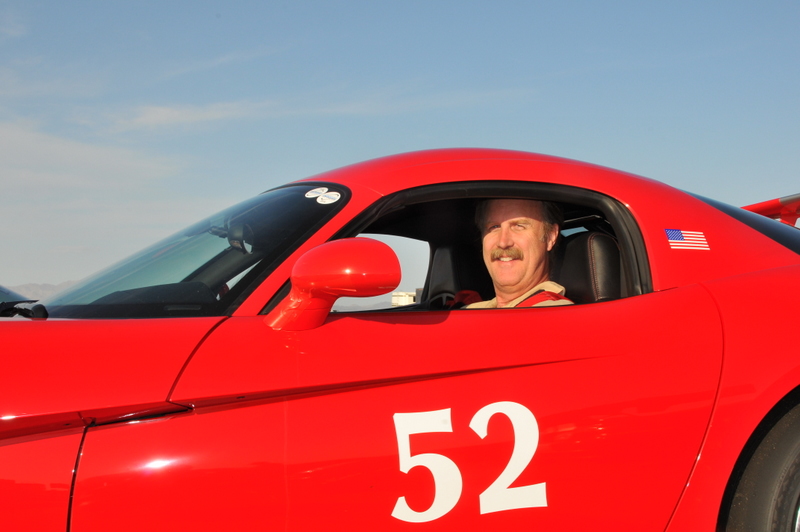 Steve in his shared Viper